10 Tips to Make Your Wedding Reception a Memorable Gala for All
The wedding reception is the first formal occasion to meet & greet your guests as the "Just Married" couple. Here is how you can make your wedding reception memorable & fun!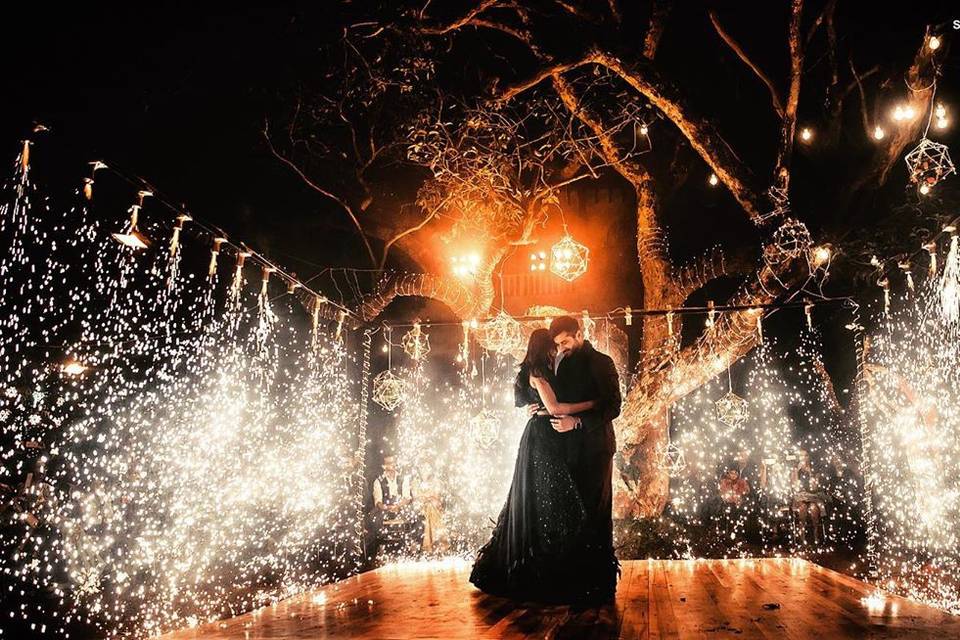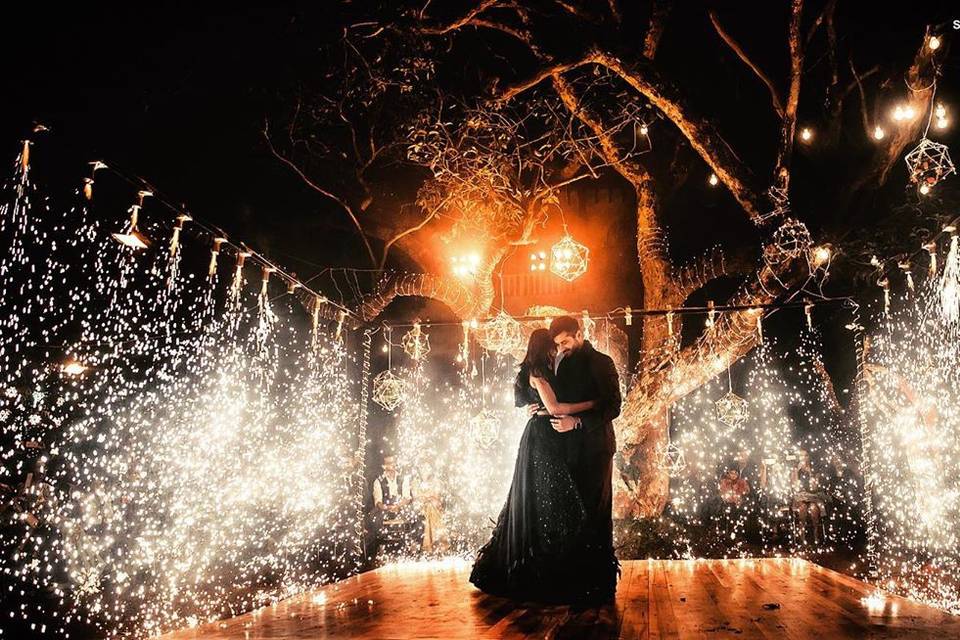 Image Courtesy: Shades Photography India
A true blue Indian wedding is incomplete without an unforgettable Reception. The wedding is one of the most important days in your life and it is also one among the most special days too. While many couples opt for a big fat Indian wedding and invite everyone for the same, some keep it intimate with only the near and dear ones from both the families.
However, in both cases, the Reception is one such celebration that is most awaited by the guests even if they have attended your wedding. During the wedding, you and your partner will keep busy with the ceremonies and traditions and it is obvious that you will not be able to give time to your friends and family or enjoy with them to the fullest.
The Reception is the best time for you to dress up, drink on and dance your shoes off! It is the perfect way to celebrate the start of you happily ever after and here are some fun and quirky ideas to make it a memorable one!
Pick a Theme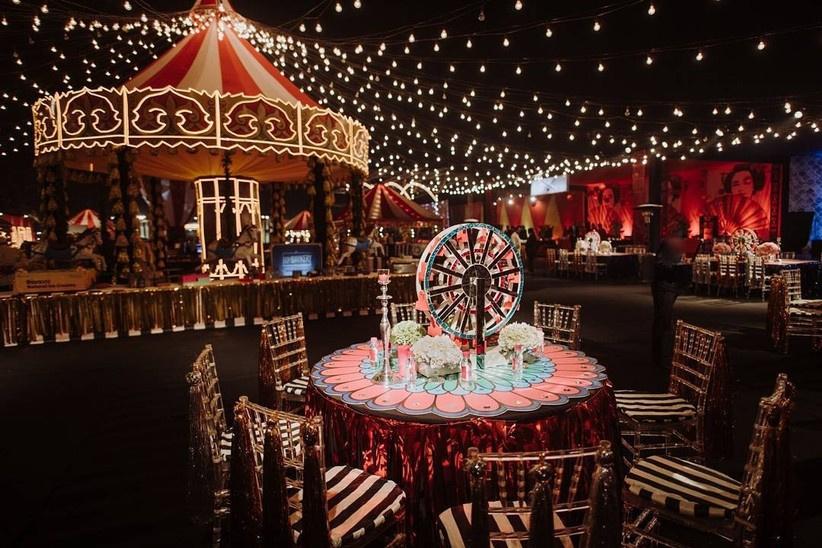 Your wedding Reception is that one glam show that happens post-wedding and to make it all the more interesting, you should pick a theme. Themes for weddings are a trend in rage with the millennial couples and the range of themes available is vast. From Bollywood-themed Reception to a carnival-themed one, you could pick the dress code, colours, decor as well as the music and food according to the theme of your choice.
It adds to the enthusiasm of your guests to dress accordingly and creates an air of absolute excitement.
The Spectacular Entry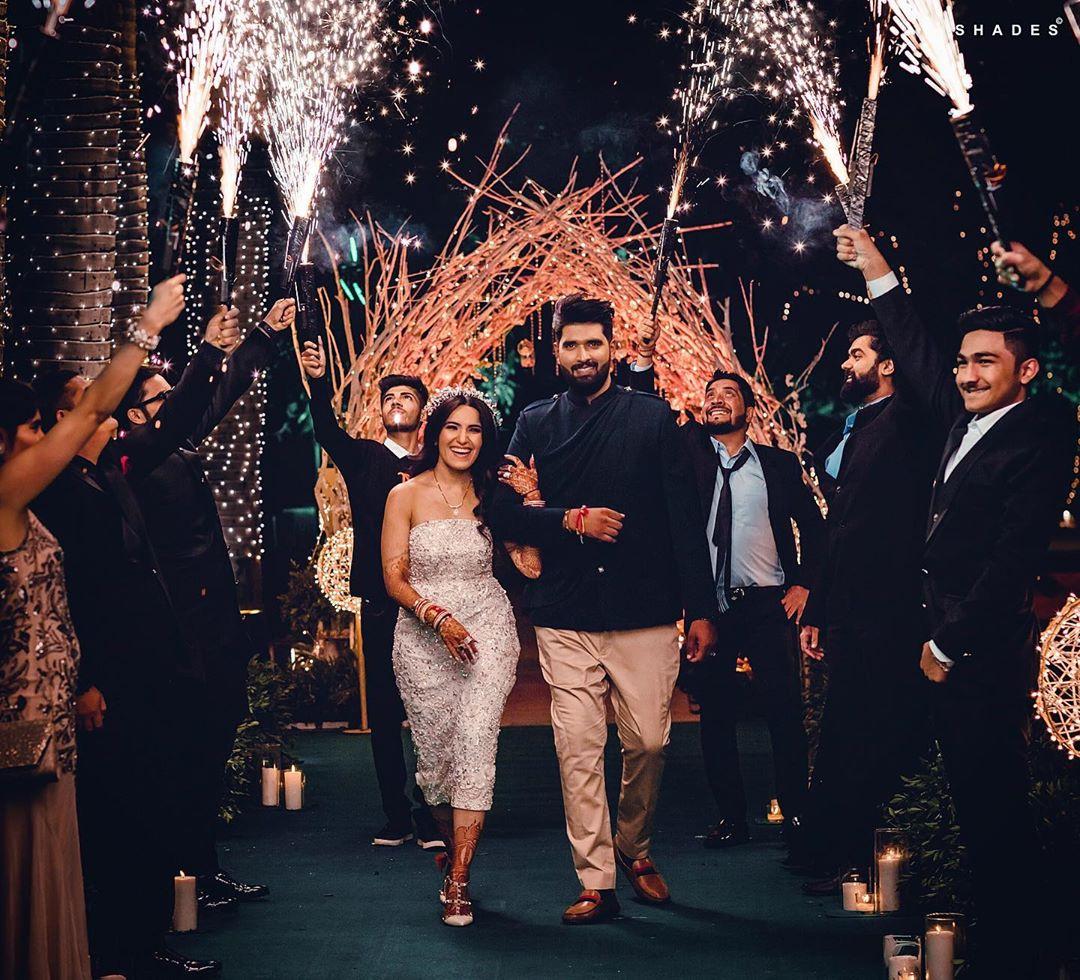 Image Courtesy: Shades Photography India
You are a newlywed couple and you drove off with the Just Married sign on your car after you exchanged your vows and took your Saath Phere. The Reception entrance has to be a grand red carpet entry for sure. If you are wondering how to add to the glam factor of your Reception and how to make your wedding Reception memorable then planning a bang on entry is a must! Make some noise because the bride and groom are in the house!
Nostalgic Notes for Bride & Groom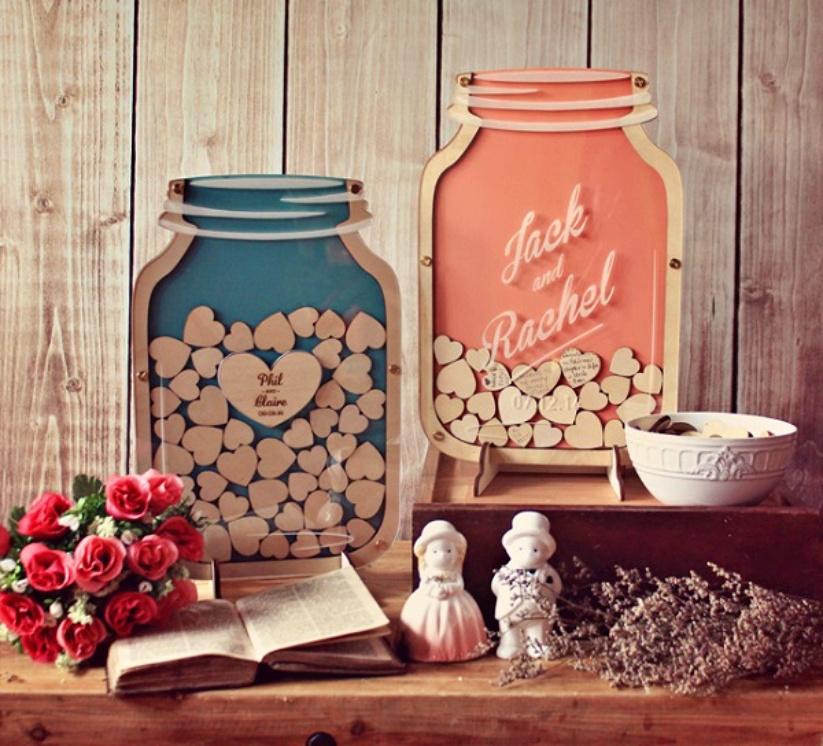 Image Courtesy: Strangely Yours
Your Reception will be full of your family members, friends from college, schoolmates and so many others. Put a box or jar at the entrance of your Reception and make sure that every person who steps in for the party to celebrate with you writes down a memory of you with them.
Be it for the groom or for you, collect them until the dinner time and read them out for a joyous time filled with squalls of laughter and nostalgia. You can simply keep them with you in a journal or your wedding album too.
Games For The Couple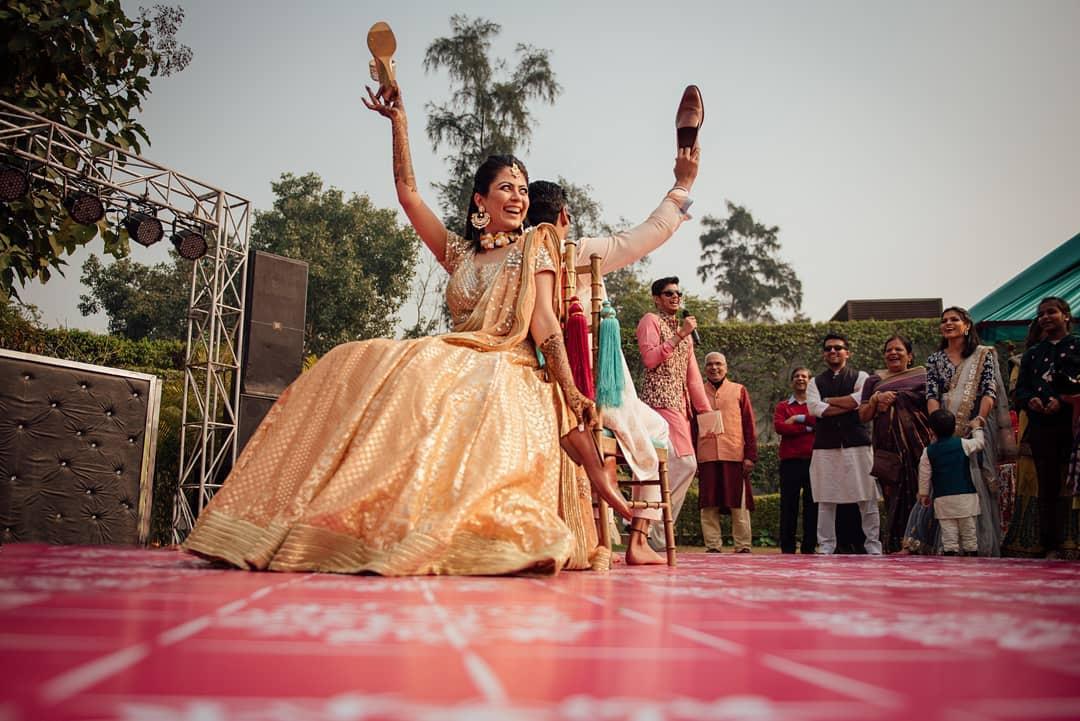 There are a lot of games for newlywed couples that can be included in the Reception party. Raise a shoe for who's who, peekaboo- find your bride and many more games can be played by the couple. You can also play games where you look at childhood photos of each other and the family members and friends to guess who is who. It might get awkward if you guess it wrong, but there is no fun without some awkwardness.
Games For The Guests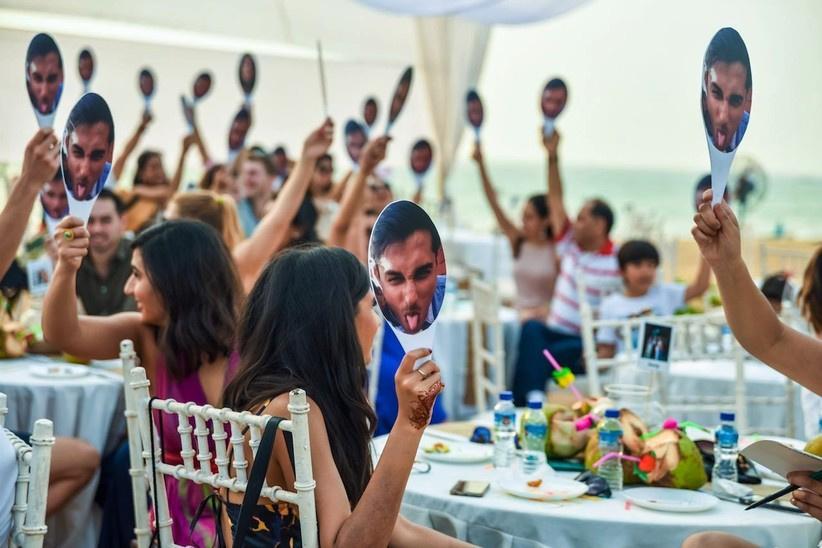 Not only should you include games for you and your partner, but you should also manage time to have games for your guests at the Reception party. Keep quizzes, Jenga, UNO, Housie and so on ready so they can spend some time playing games and spending quality time with you before they make themselves available for the dinner.
Special Performances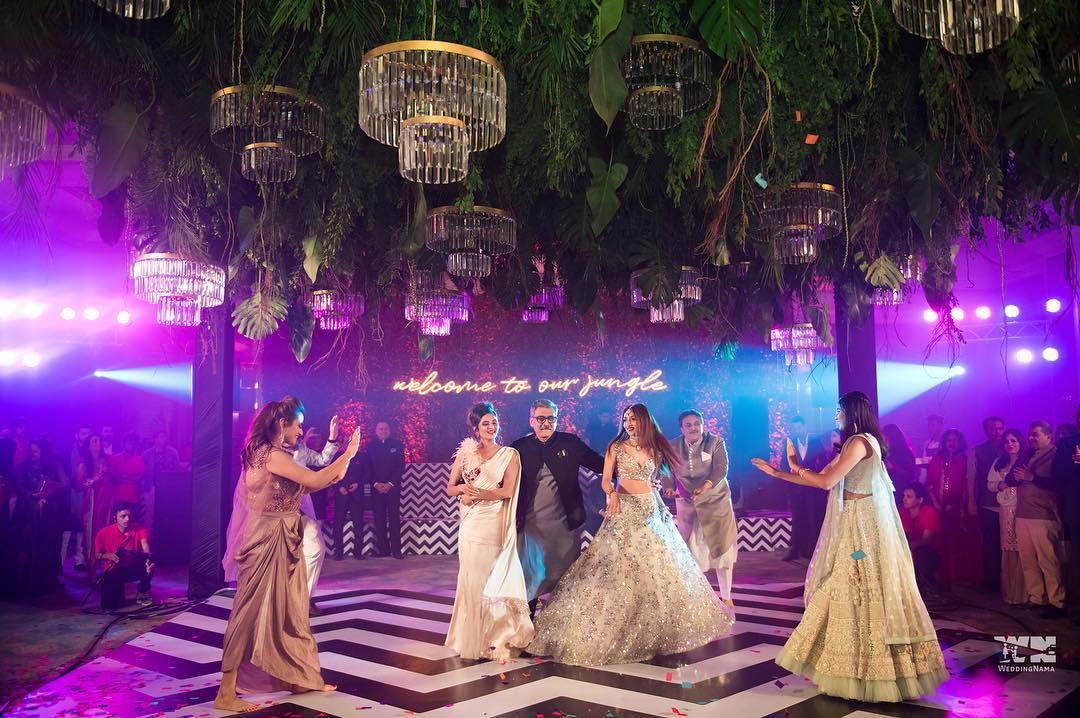 With so many people seated at your Reception venue, you can plan for a sequence of performances starting with your dance. The sister who is a great bathroom singer can probably sing a song too! You can include the children at your wedding too with such fun activities.
Live Music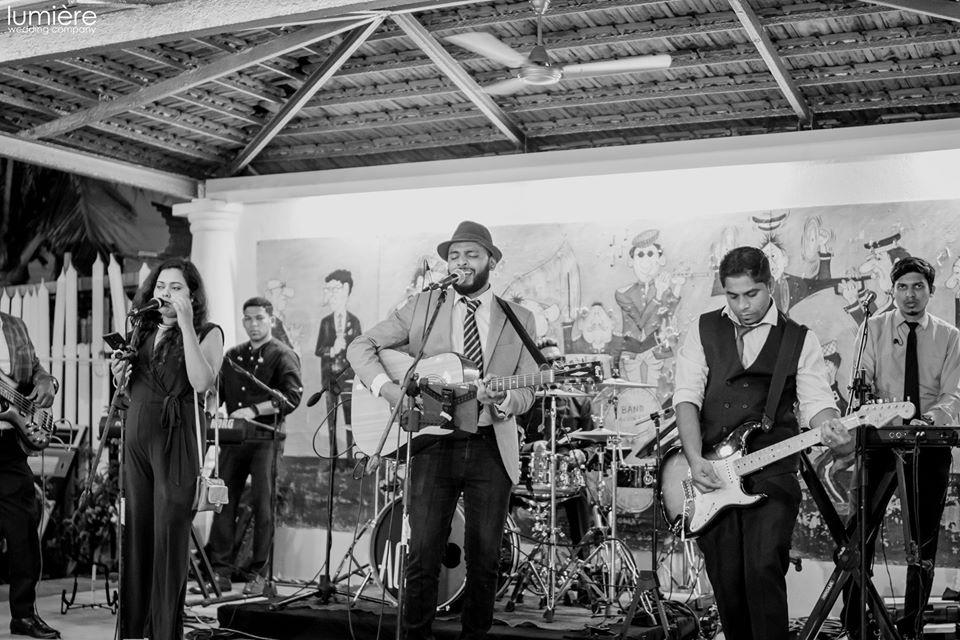 A major role is played by musical bands in the western concept of a Reception. Picking on to that trend of a live band, you can include a live band with soothing music to tap your feet to as you enjoy the cocktails and finger foods. Sweet and soothing acoustic versions of songs or some blues can make the evening a beautiful affair to be remembered forever. Bands like the Indian Ocean with their stunning performances will add to the celebrations.
A Perfect DJ For The Dance Floor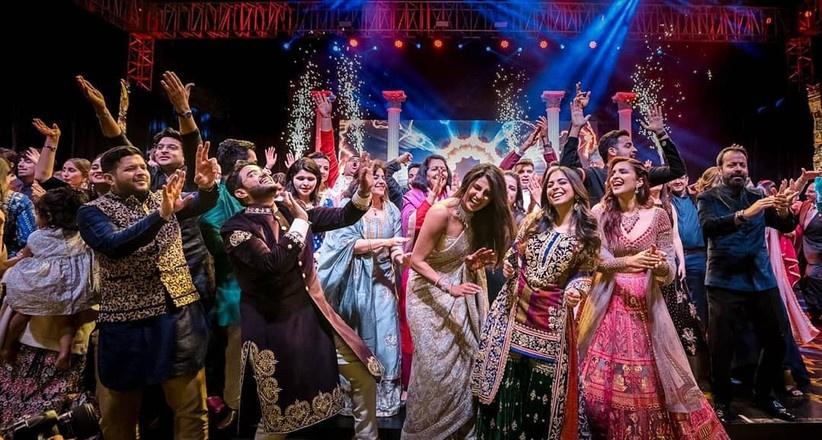 Image Courtesy: Shades Photography India
While we do enjoy serene live music to keep us in the party mood during the early hour of the evenings, a DJ is a must. You will have to ensure you celebrate your Reception party in full swing and to dance your shoes off to make the most of this night, make sure the DJ plays all your favourite songs and some of those '80s and 90s classics for your elders to enjoy the jazz!
Flawless Service of Food & Beverage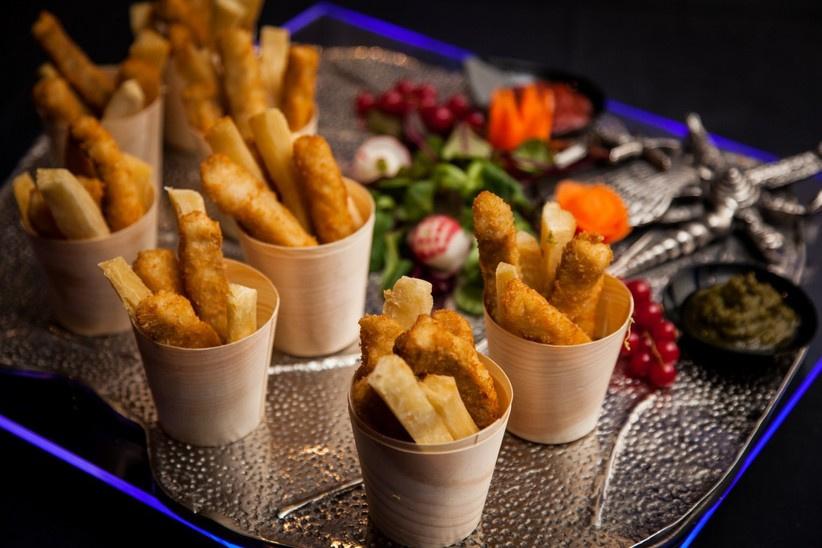 While all of these are taking place in a smooth flow until dinner, make sure that the sequence of finger food or snacks and drinks on the house are being served regularly. It's one of the happiest occasions in your lives and even in the lives of your near and dear ones, which is why food and drinks have to be a splendid spread and everyone has to go home with a happy heart and a happy stomach.
That Quintessential Surprise in The End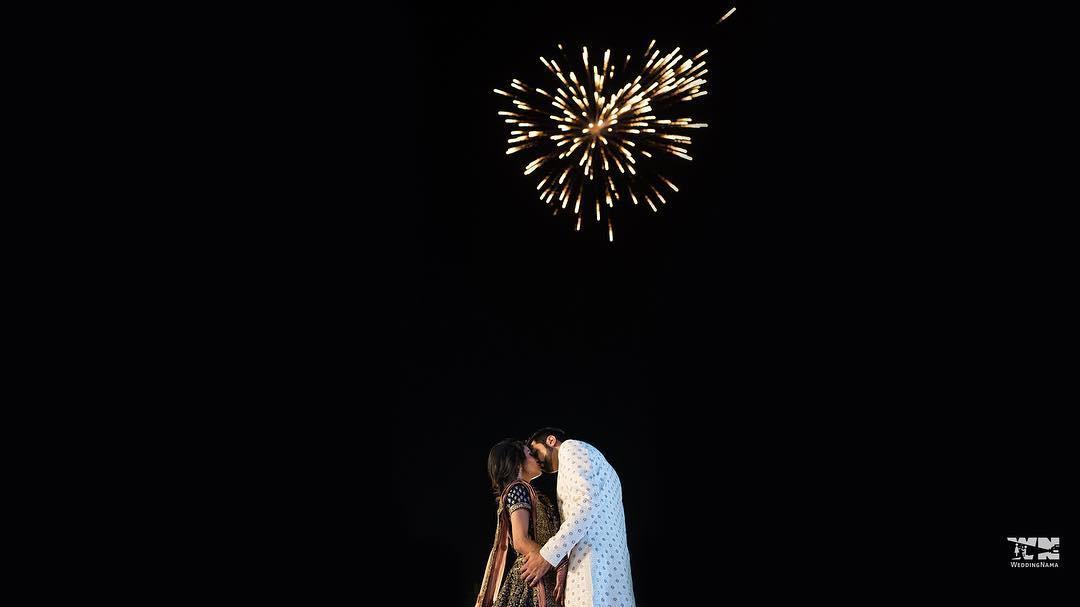 When everyone is on the dance floor and they think the only thing left for the evening is dinner and then goodbyes, you can plan a stellar surprise. It could be fireworks, or a special performance, or even a video montage that can start playing before the night comes to an end. The regular flow of a conventional Reception party is almost always anticipated, but a sweet surprise, in the end, will make sure that your friends and family talk about this eve for a long long time to come.
While you make the quintessential plan to make your wedding Reception party a memorable night for all and get ready for the fun to roll out, you should change into comfy clothes or at least the shoes like Deepika Padukone did on her Mumbai Reception gala. Make sure to change from heels to sneakers so you can hop on the dancing bandwagon all night long.
If you plan on a long night for the Reception party, make sure to have enough longing areas where your guests and the elders can sit back and real while being a part of the party instead of an early take-off. A photobooth in the Reception is also how you can make the Reception a memorable one. Throw in some quirky or funny props and click amazing pictures that you, your family and your friends can cherish forever.
These were some of the trending and quirky ideas on how to make your wedding reception a memorable one. You can take inspiration from them and get in touch with a wedding planner to make the entire process smooth and flawless.
If you have any more suggestions on how to make your Reception a memorable one, let us know in the comments below. Hire the best photographers in your city to freeze these moments for your wedding album!