Congratulations on your wedding! We're stoked for you! But, now you must come down to think of all the reasons as to why you must throw a lavish reception party post your wedding function. Your wedding reception is the first function you will get to celebrate as a newlywed couple. Isn't that so? You will formally and informally get to announce yourself as a couple and get to meet and greet each other's friends in a larger than life setting.
Therefore, spend some quality time with your spouse and come up with the various elements that you would like to include in your reception party. From coming up with some classy stage decoration ideas to some wedding flower decoration for your reception entrance, ensure everything is on point.
1. Go For Nostalgia
Include your friends and family in the décor. Put up special pictures on the pathway leading to the main venue. It'll make everything so much more meaningful and the ones closest to you will get to be a part of the celebrations in an intimate and beautiful manner.
A walk down memory lane will give everyone a lot to take back with them. This will also remind you of a life well-lived. You can always keep these photos with you as a token of love and gratitude and pass them down to your subsequent generations as your legacy.
2. Have a Dance Party
Have a dance session right at the beginning of the event. Choose a funky song and celebrate with well-choreographed moves. This will make the reception a lot less formal and more fun, allowing you to let your hair down and be yourself with your loved ones. This will be a pleasant surprise for all your guests and wake everyone up in the best way possible!
There is no wedding reception without some singing and dancing. to make your wedding reception a hit this is a must.
3. Playlist Fun
Make sure you get your music system in place with a well-curated playlist. Entertain your guests with an unexpected list of songs from different genres – from classy jazz to Bollywood to the classics. You don't need to stick to a boring theme, have fun with it!
4. Carnival Tales
Opt for an extremely unconventional theme for the wedding décor. How about a carnival theme with blinking lights and astrologers in tiny booths? Make it a grand celebration, an interactive event with lots of things to do. There will be no room for boredom or predictability.
5. Late Nights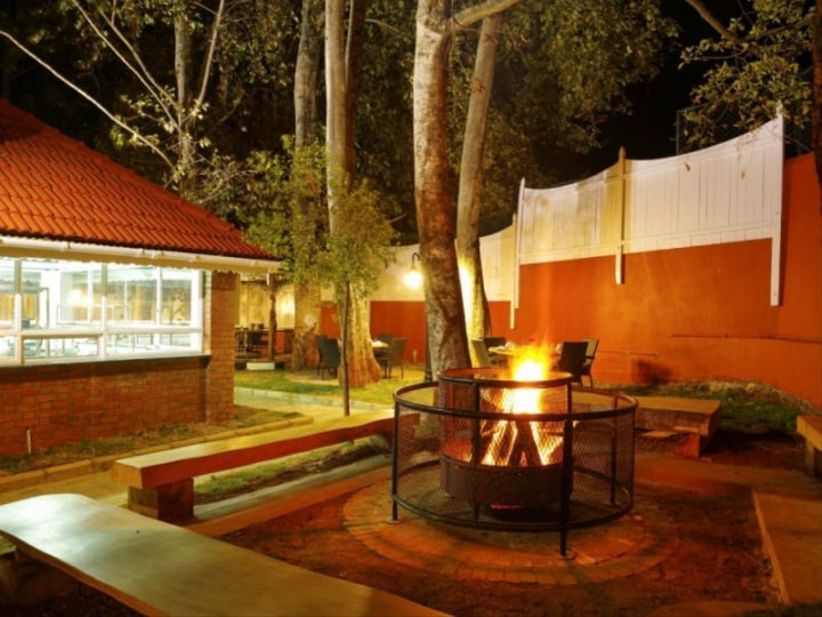 Organise a party with a bonfire and acoustic music. You can even arrange for a performer to come to play at the venue. You can even choose to do this at a nearby beach town instead of settling for the city.
Include lots of fun games, a selection of delectable food options or even a food-truck, garlands and flower crowns. Very chic and classy!
6. Arrange a party for the kids
You can have separate sections for kids and adults to cater to all your guests. Fun games, tattoos, magicians, music and dance – who says a wedding reception needs to be predictable? This setup will be a hit with all your guests and the thoughtfulness will be much appreciated!
Engage children at your wedding reception with a treasure hunt or even a series of 'Can you find' and you won't have them niggling at their parents with boredom.
7. Add a few wedding games
What's a wedding reception without a formal set of wedding games? Add some fun to your festivities by working with rounds of whisky or vodka shots, truth or dare or even the good old fashioned dumb charades. Get a cousin or a professional emcee to coordinate the festivities and set of exciting gifts for your winners.
We hope you find these tips to make your wedding reception a roller coaster ride of fun, laughter and surely some embarrassing memories too. But, there is so much more you can do as well, so, get in touch with some of your friends and come up with some unique ideas to make your wedding reception a memorable and wholesome affair.
Can you think of some other ways to amp up your wedding reception? If so, tell u through comments.