Top 7 Resorts in Himachal Pradesh for a Dreamy Intimate Wedding
What could be better than a luxury intimate wedding at a secluded resort in the hills? Check out these fabulous Resorts In Himachal Pradesh to plan yours.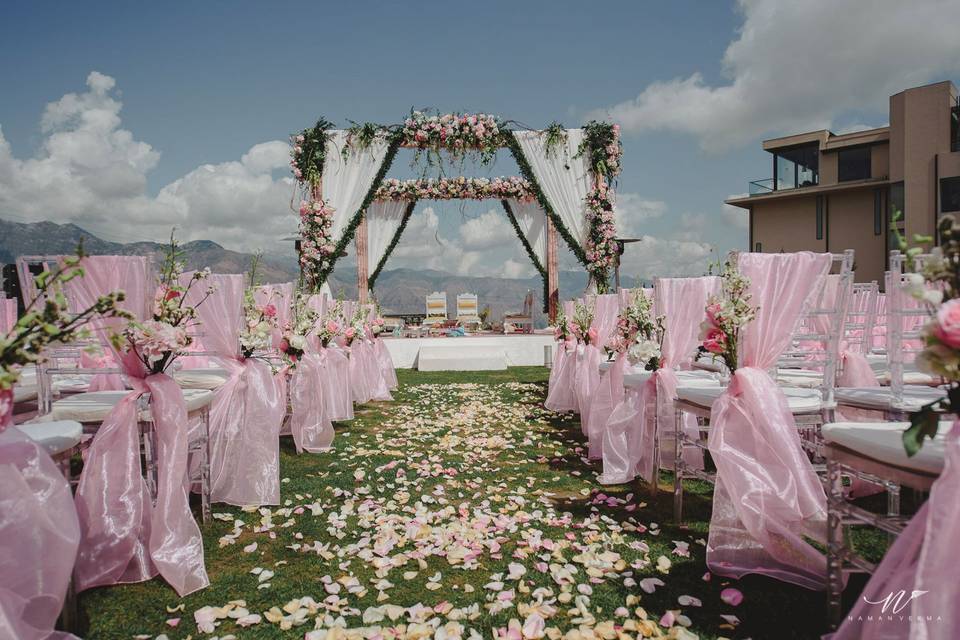 Imagine taking your vows with the lush green Himalayas as your wedding backdrop! Sounds like the ultimate destination wedding, doesn't it? The smell of pine in the air, a fun bonfire theme Cocktail party outside your resort, delicious mocktails made of fresh Himachali apples...the moment you pick the mountains as your destination wedding location, it adds a touch of freshness to the whole wedding deal!
So, if you are thinking of heading to the hills for your intimate yet luxury destination wedding, Himachal is the place to be! Check out some of the top-notch Resorts In Himachal Pradesh to plan your wedding events amidst serenity!
Koti Resort, Shimla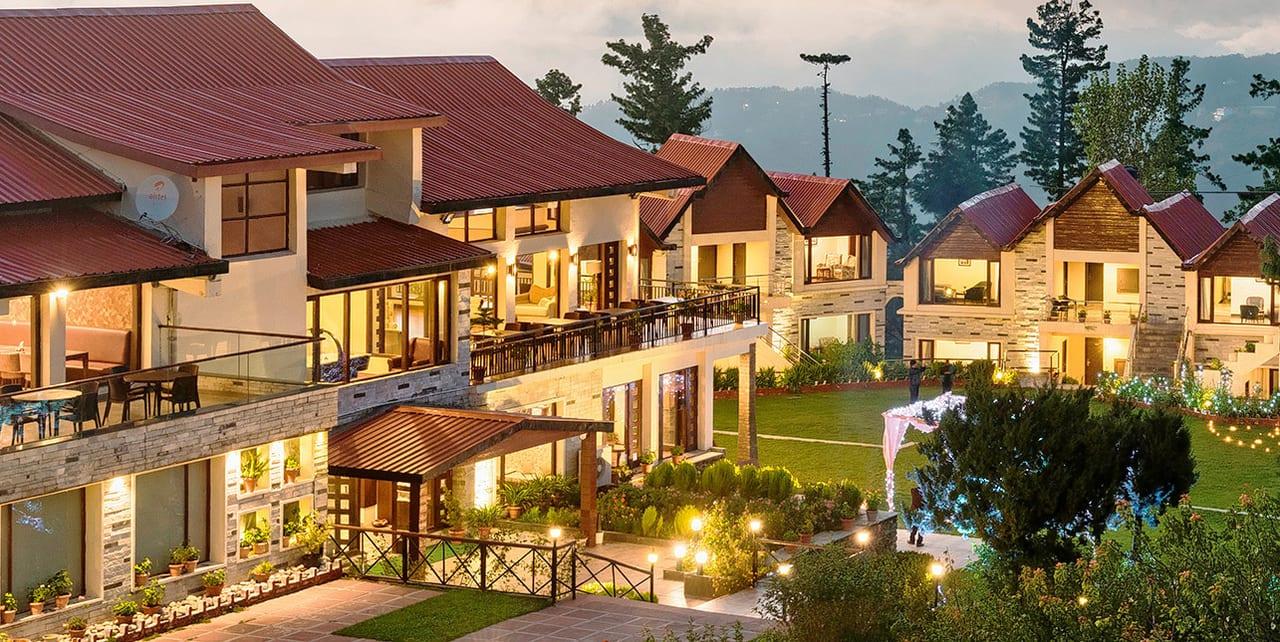 One of the resorts in Himachal Pradesh that has the most picturesque surroundings, Koti Resort will definitely catch your attention. Surrounded by the lofty mountains from all sides, you and your guests would have the best window views from the rooms! With three different kinds of event spaces, you can organise your wedding events with variations in views too. Engagement at the banquet, Mehndi and Sangeet by the pool and Reception at lawn. The efficient staff of Koti resort ensure your intimate wedding turns out to be just as grand and elegant as you dreamed of.
Price per plate: ₹1,500
USP: Great in-house catering staff, allow outside wedding decor team.
Pride De Vivendi Resort, Kullu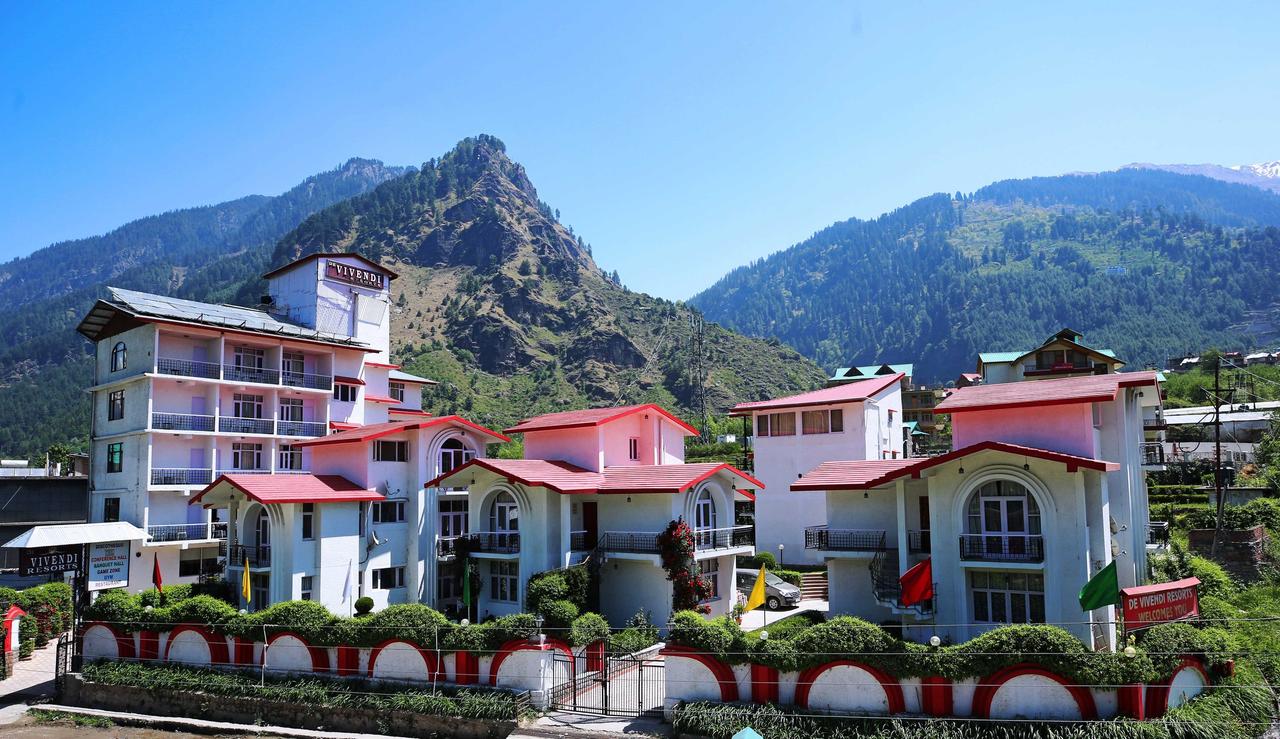 As the name suggests, Pride De Vivendi Resort can easily be called as the pride of Himachal. Plan your wedding at one of the finest resorts in Himachal Pradesh that would add oodles of glam to your special day. From a highly skilled in-house multi-cuisine catering team, to spacious banquet hall and breathtaking backdrops for stunning pre-wedding shoot - there is everything you might need to make your wedding a memorable one.
Price per plate: ₹1000
USP: Lip-smacking in-house catering serving multi-cuisine dishes; provision of customised tailor-made packages.
Alcor Spa Resorts, Solan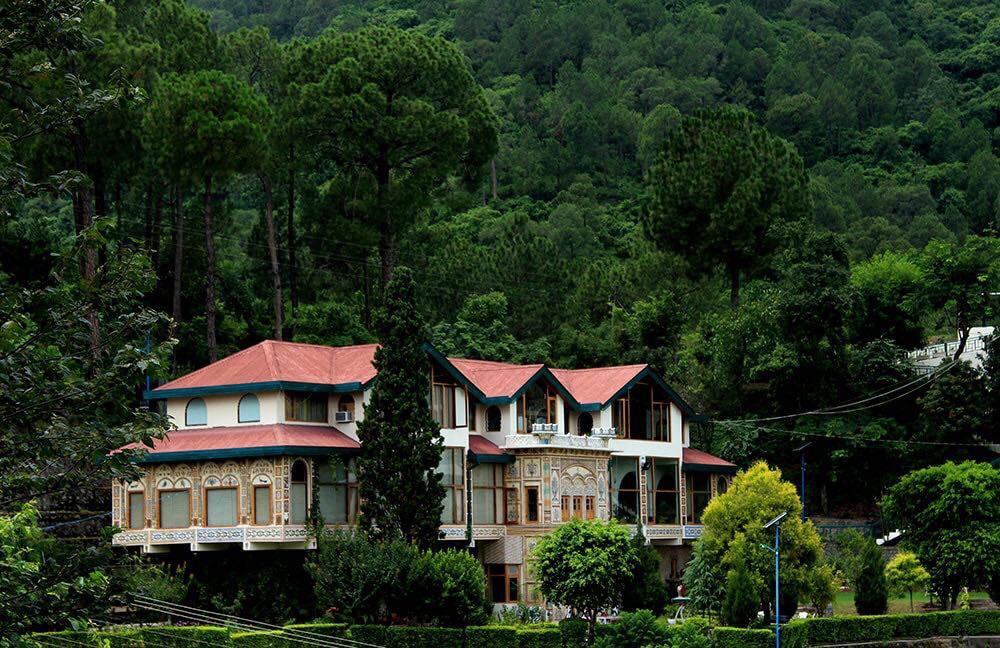 Planning a small intimate wedding? Take a look at one of the most sought-after resorts in Himachal Pradesh that is just perfect for a small gathering. Alcor Spa Resorts is well-known for its hospitality and exceptionally trained team of in-house vendors who would leave no stone unturned to make your wedding their topmost priority. You can organise all your ceremonies smoothly at their restaurant, pool, bar, and lawn areas.
Price per plate: ₹1200
USP: Super-efficient in-house decor team; multiple event spaces for all functions, prompt services.
Ramshehar Fort Resort, Solan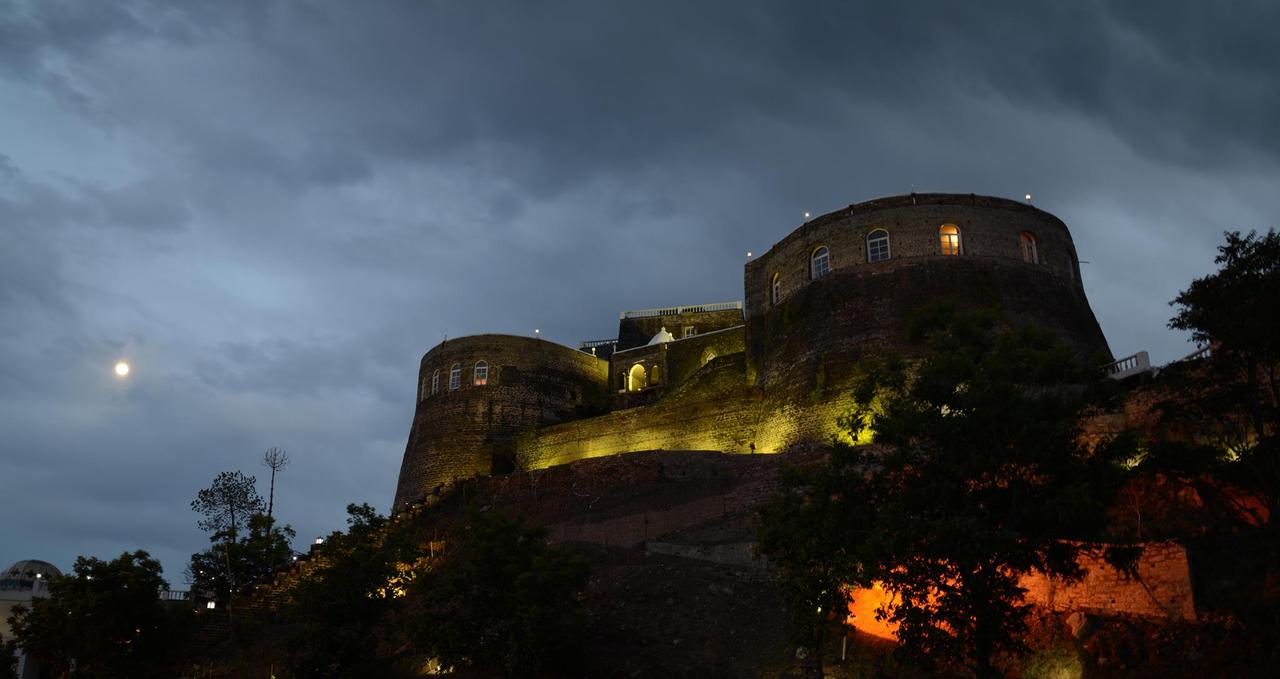 If you're looking for resorts in Himachal Pradesh to host a grand wedding with a royal theme, Ramshehar Fort Resort might be your answer. The sheer grandeur of the place serves your every little wedding need that calls for some regal touch in it. Conveniently located near the city while escaping the hustle-bustle, you must consider this beautiful resort for your grand wedding. Other than all the modern facilities and comfort, the decor team Ramshehar Fort especially works really hard to give their marriage garden and laws the royal look you need.
Price per plate: ₹1350
USP: Specialised in Mughlai, Chinese, North Indian, and Thai cuisine; expansive lawn and marriage garden and skillful decor team.
The Orchard Greens Resort and Spa, Kullu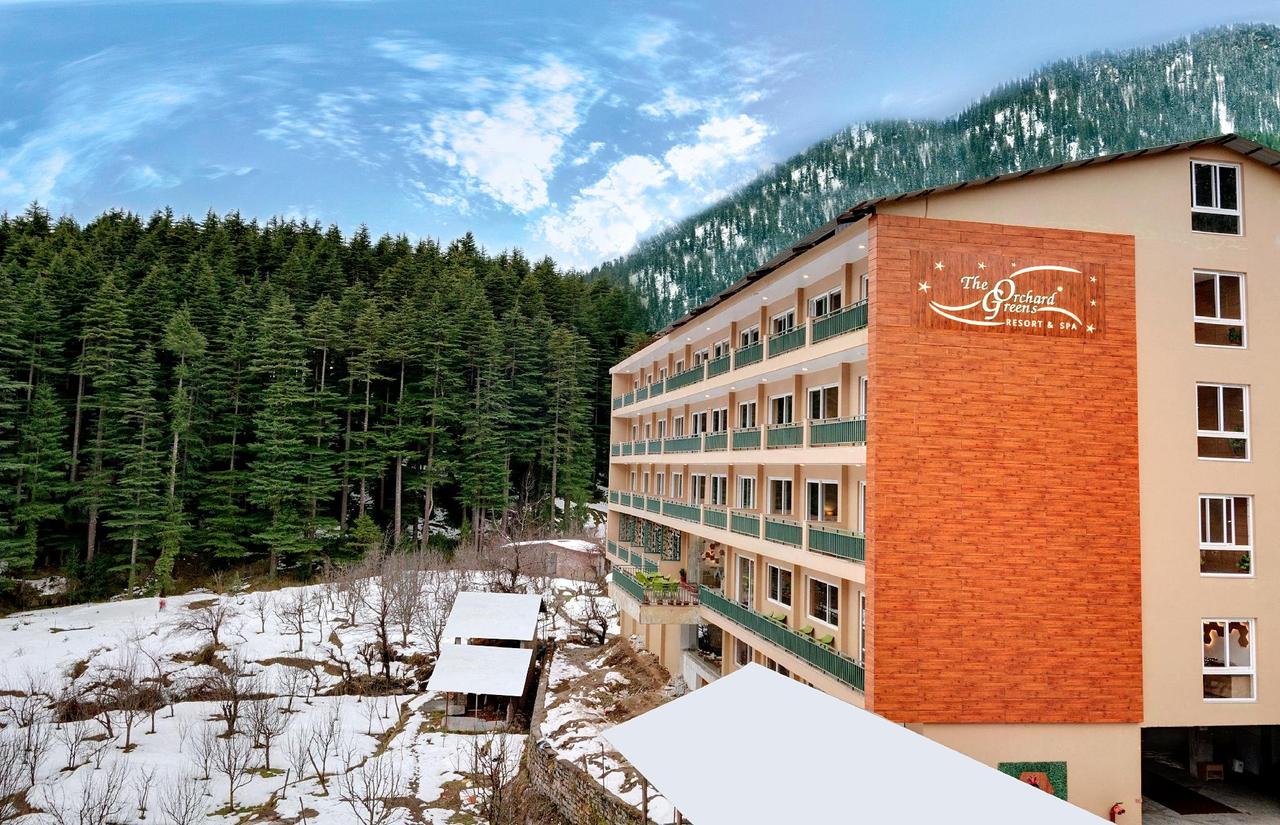 Get married amidst apple orchards and Deodar forests! How exotic, right? The Orchard Greens Resort and Spa has all those elements that made you decide on a destination wedding in the mountains in the first place! Give your album some stellar wedding shots of Mehndi and open-air Sangeet with scenic landscapes. Spend a long weekend with your loved ones in one of the most aesthetically pleasing resort in Himachal Pradesh while you celebrate the biggest event of your life!
Price per plate: ₹699
USP: Great services and multiple event spaces at reasonable prices, skilled team of in-house catering and decor.
Moksha Himalaya Spa Resort, Solan

Lavish, grand, opulent- that's how you could describe Moksha Himalaya Spa Resort! One of the most elite resorts in Himachal Pradesh, you can expect nothing less than pure luxury in this property. Plan a fun Haldi or a crazy pool party, or host an epic Sangeet night in their deluxe banquet hall. The entire team of Moksha Himalaya Spa Resort will go to any extent to make it a glorious wedding to remember!
Price per plate: ₹2500
USP: Specialised in Oriental & Mughlai cuisines; extensive event spaces; highly premium facilities for guests.
Woodays Resort, Shimla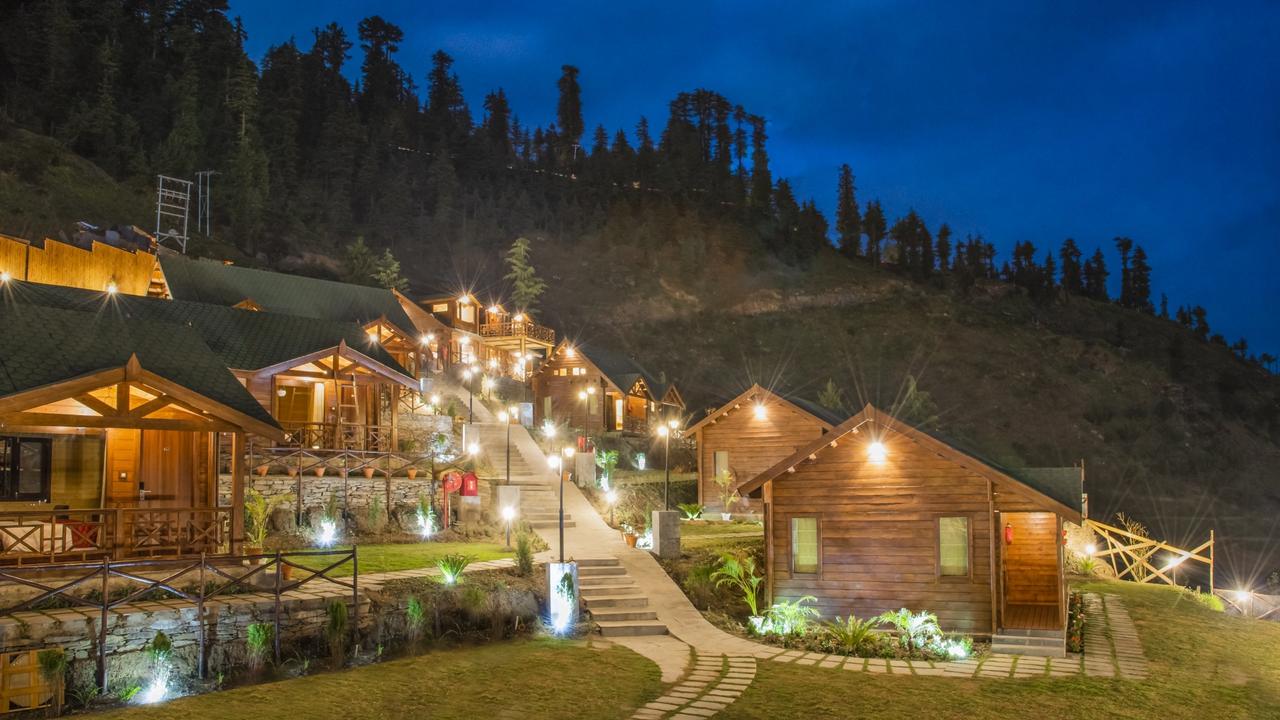 Looking for something rustic yet premium for your destination wedding in the mountains? The Woodays Resort in Shimla will be just the right place for you to get married in. The European style wooden cottages situated at atop the hills, huge lawn with gorgeous lighting and ample bonfire opportunities, and most importantly, all the modern amenities along with the old world charm architecture! Trust us, there couldn't be a better choice! And not to mention, the scrumptious food menu spread prepared by talented chefs!
Price per plate: ₹1199
USP: Spectacular lawn decoration ideas implemented by the empanelled decor team; multi-cuisine catering including European, Oriental, Mughlai, South Indian and North Indian.
Hosting your intimate destination wedding in one of the resorts in Himachal Pradesh has a huge benefit if you live around Delhi/NCR. You wouldn't have to avail public transport services just yet. Just drive down to the location or hire self-driven cars for yourself and your guests. All these resorts take pride in their extremely cleanliness and hygiene. Make sure you take enough precautions while travelling during Covid by staying safe. Plan a beautiful wedding and bring back some great Insta-worthy pictures!
If you need help planning your wedding, take a look at our vendors' list for professional assistance.