Check Out These Top 10 Lonavala Resorts for Your Wedding
Why should Lonavala be your wedding destination? Because these top 10 Lonavala resorts have a lot to offer that no other hill station of the Western Ghats can. Here's everything that you need to know about the town and its resorts!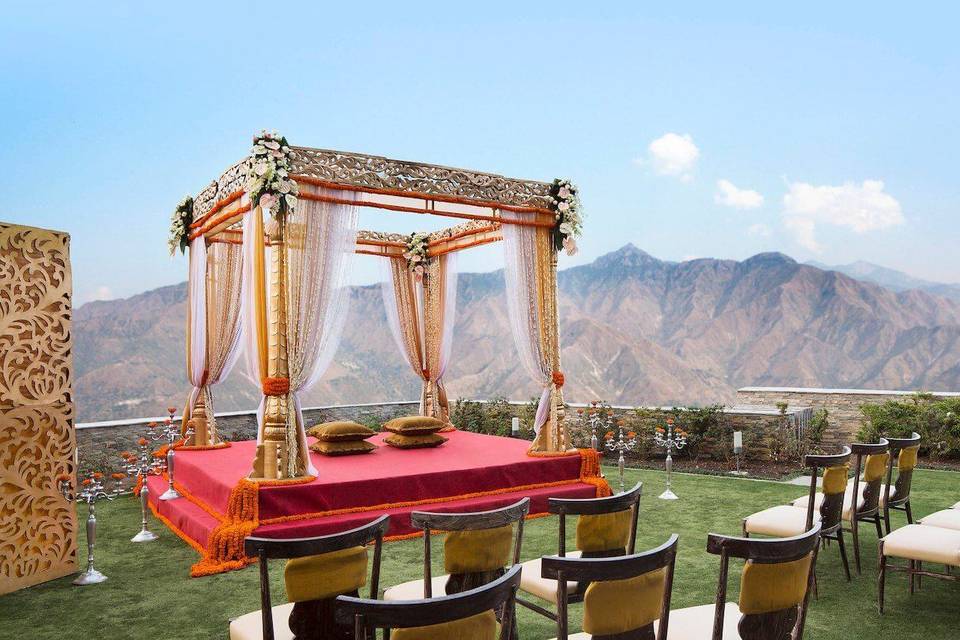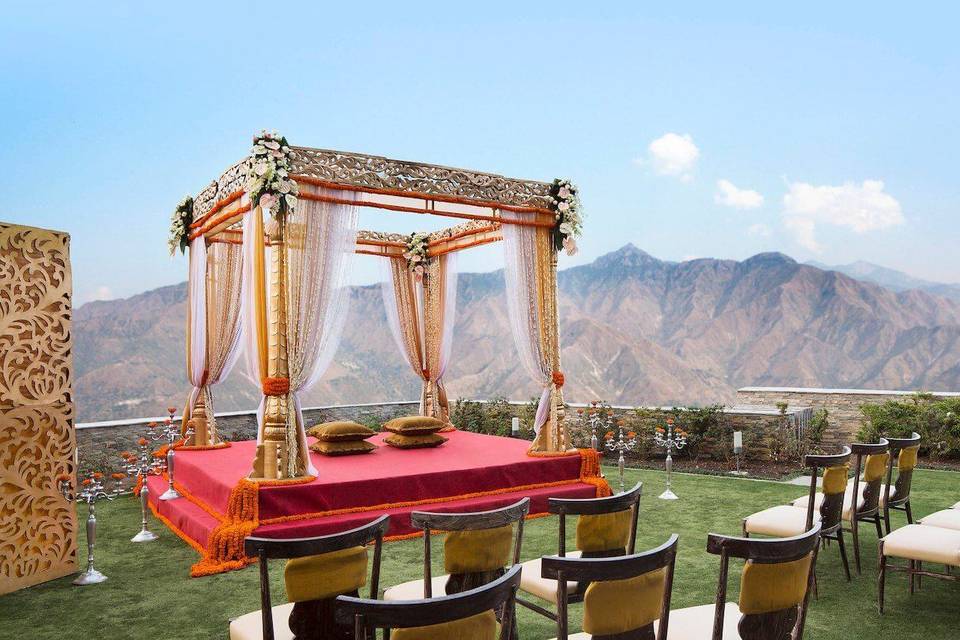 Image Courtesy: Wow Venue
Lonavala is one off-beat Maharashtrian town that is popular for its green landscapes, waterfalls, forest camps and rains. This tourist location is now also catching up on becoming a hotspot to host weddings. And thanks to the craze of people visiting Lonavala because it happens to be the location of Bigg Boss India's house as well, many Lonavala resorts have popped up over the last two decades.
Call it the popularity of the TV reality show or the fact that Lonavala is indeed quite beautiful, selecting Lonavala resorts as destination wedding venues is what the wedding forecasts speak about in volumes. If you still need more validation on why you should consider Lonavala as your wedding destination, then let us share with you a list of top 10 Lonavala resorts that are highly recommended by tourists, critics and wedding planners of India. Take a look!
The Dukes Retreat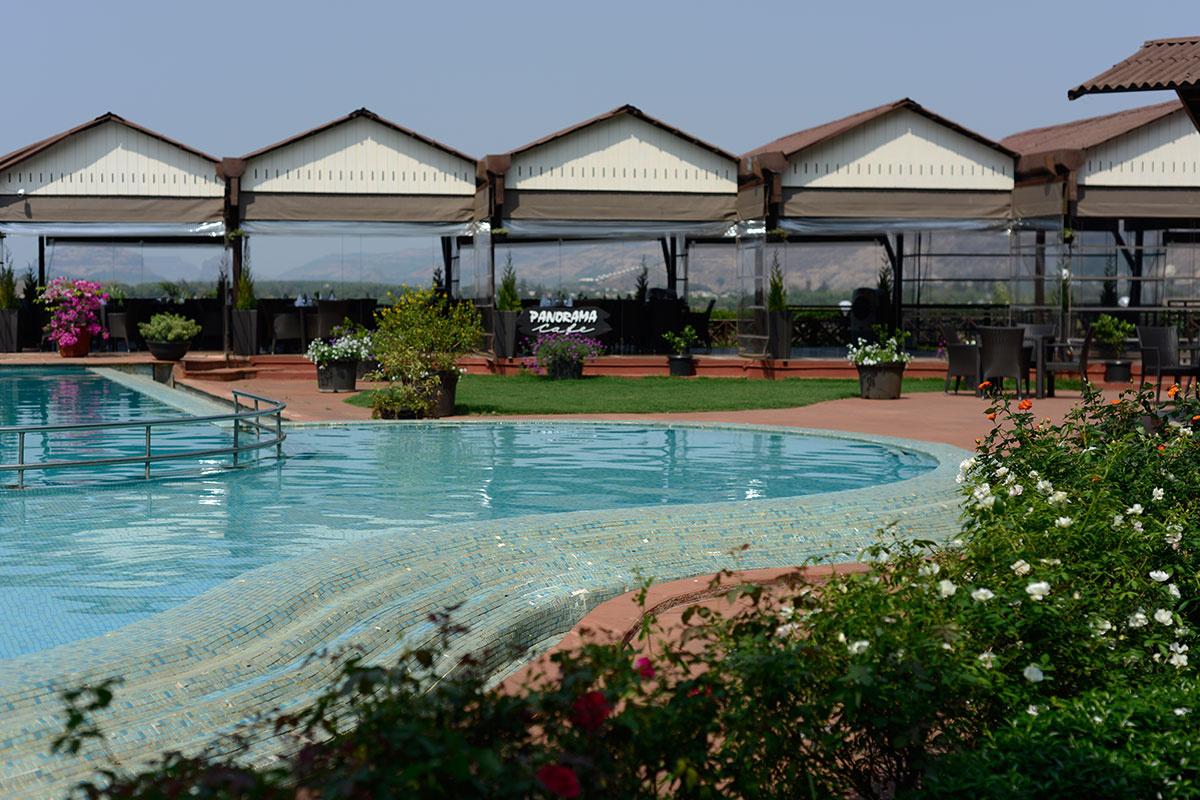 Set on a hilltop, surrounded by lush greenery and panoramic views of Lonavala, Dukes Retreat is a refreshing place to hold your wedding functions. The Dukes Retreat has been a famous location for Bollywood movie shoots, which means that this one aces as being one of the most popular Lonavala resorts in the vicinity. With a gigantic pool and canopies overlooking the valley, you can host some amazing poolside wedding parties for your guests.
Della Resort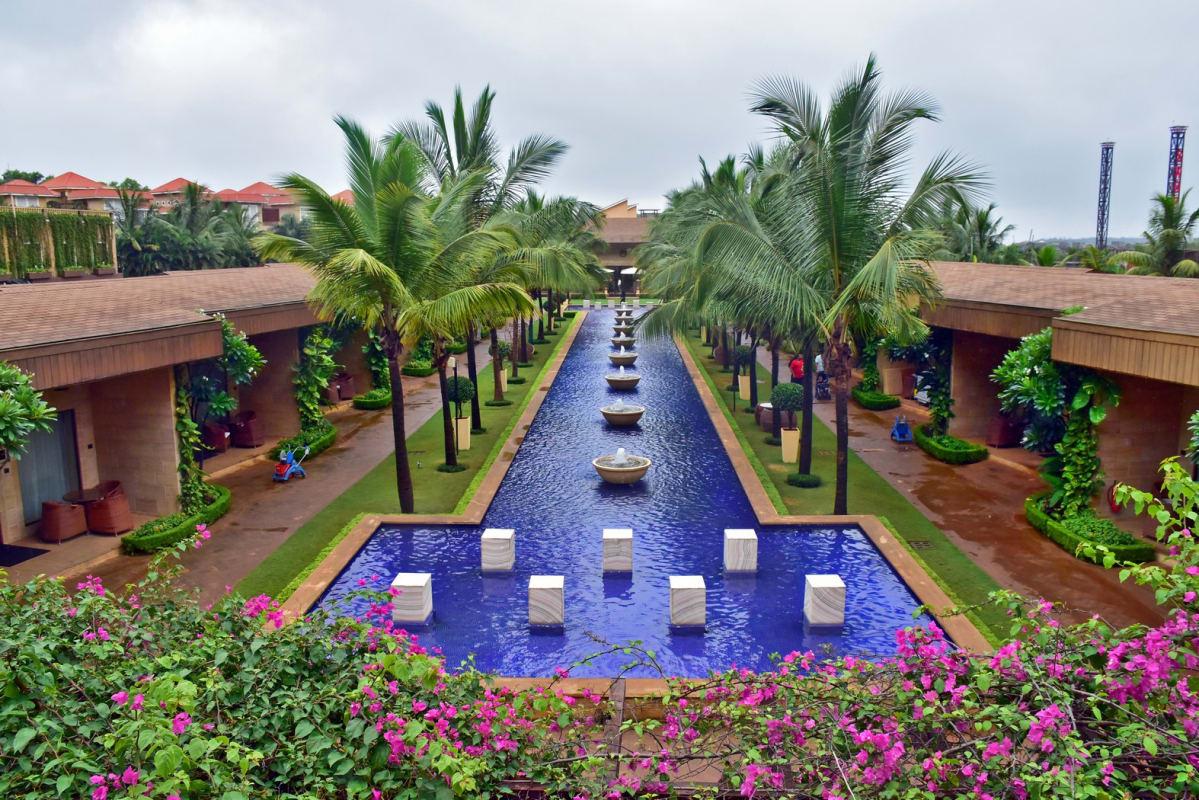 Image Courtesy: Go Ibibo
If you plan on hosting a big fat wedding in Lonavala, then you can consider Della Resort among other Lonavala resorts as your wedding destination. The entire resort provides the best of luxury with spacious rooms, an enormous pool, a poolside 24 hours open restaurant and bar and fine lounge experiences for guests. You can even host your bachelorette at their nightclub or have a girl's night at one of their lounges.
Countryside Resort By Meritas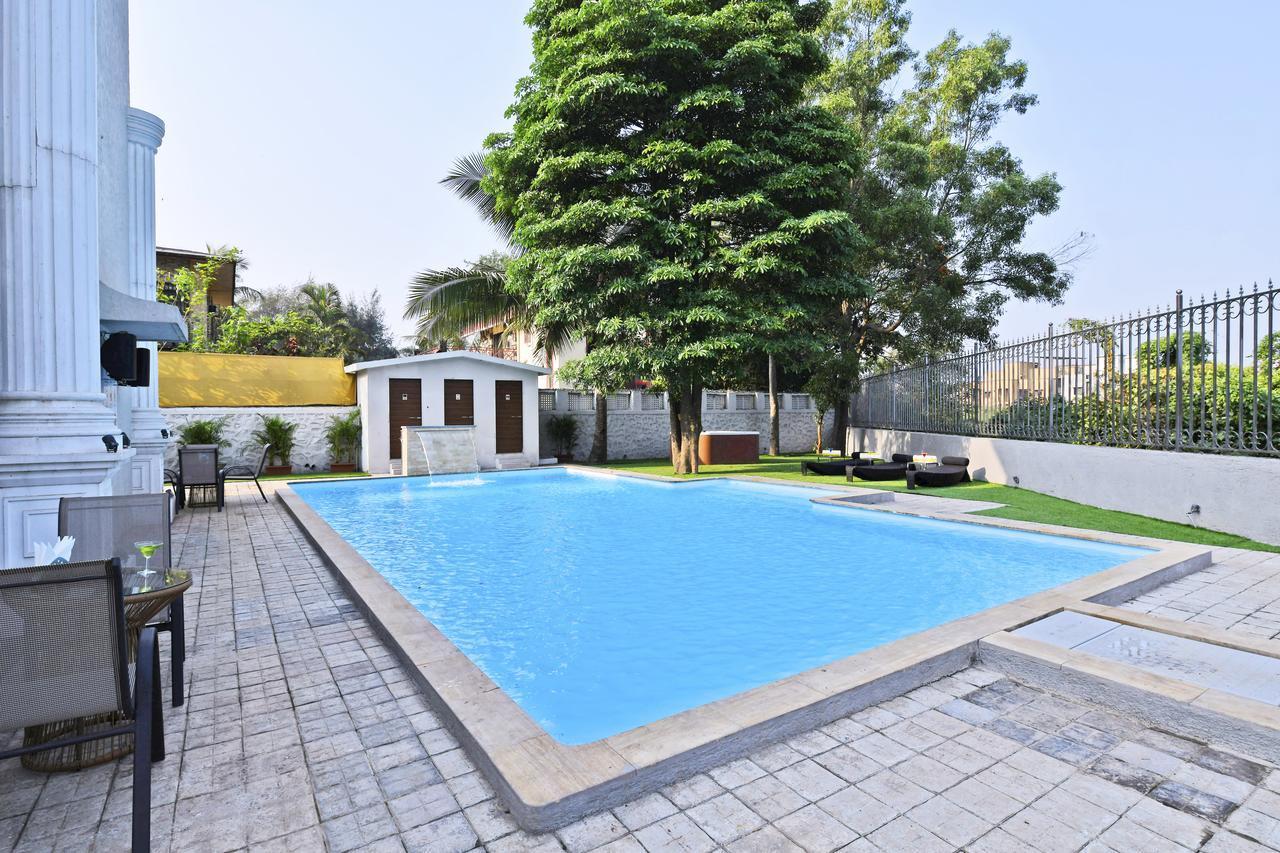 Image Courtesy: Countryside Resort
As the name suggests, this Countryside Resort is a quaint property with spacious garden space to host sunny Mehndi and Haldi functions of the wedding. Because it is a boutique property, you can expect much more privacy in terms of celebrating your functions, as compared to other resorts with guests staying over.
Rhythm Lonavala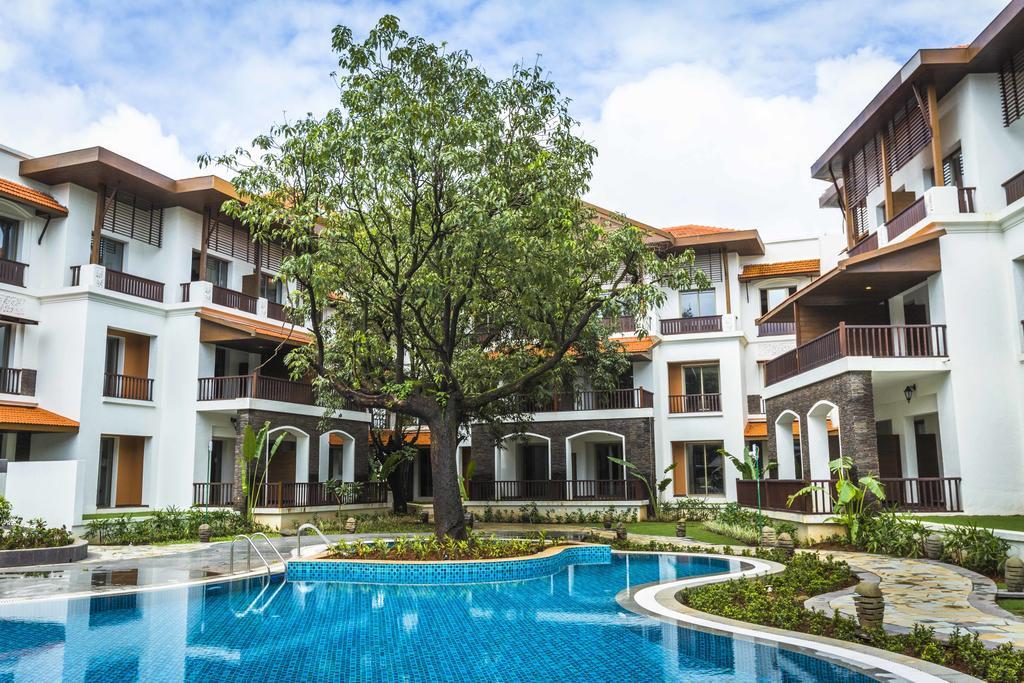 Many Lonavala resorts will surprise you with their luxury quotient. Rhythm Lonavala is one such property that consists of only-suite rooms for guests. The regal colonial architecture, luxurious suites overlooking the pool and another round the clock amenities guarantee that you get to host a memorable wedding experience for your friends and family at this property. Do ask the resort team to organise hot air balloon rides for all the guests at your wedding.
Fazlani Natures Nest Wellness Centre & Spa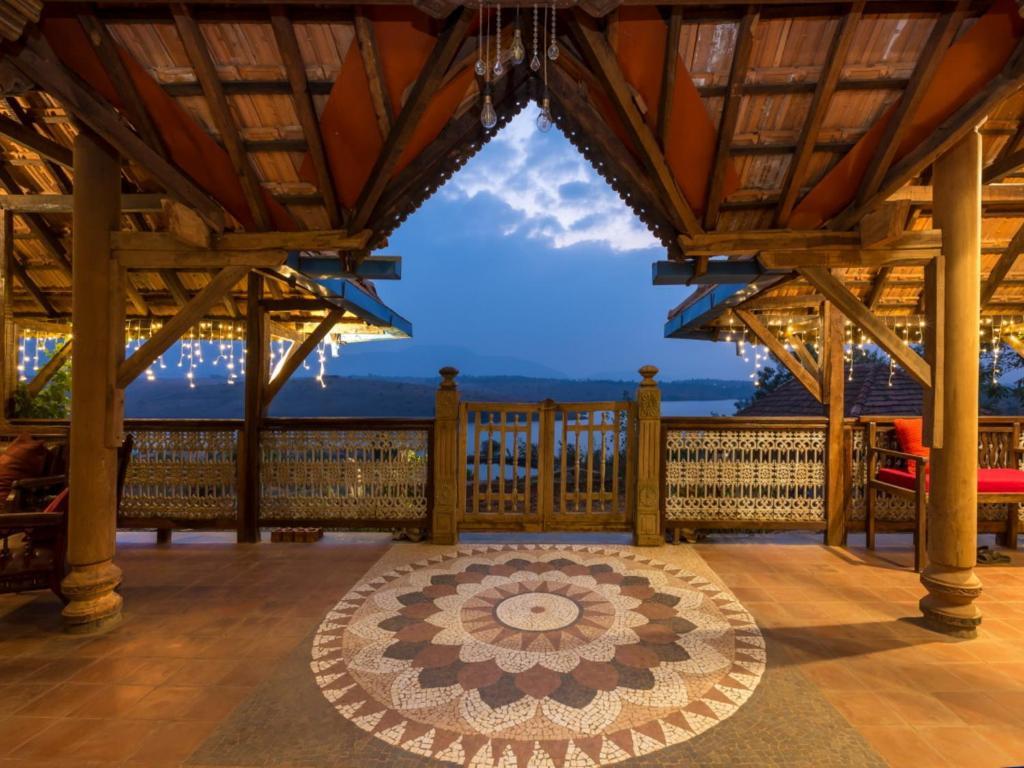 Image Courtesy: Fazlani Natures Nest Wellness Centre & Spa
If you wish to host a unique destination wedding experience for your guests, then pick Fazlani Natures Nest Wellness Centre & Spa. Just like other Lonavala resorts, this property too boasts of promoting nature. But what makes this property stand out among others is that their entire theme revolves around being closest to nature, rejuvenating body and soul upon stay. You can book the entire property to give all your guests a treat of wellness in between wedding functions that you can host at their beautiful gardens.
Hilton Shillim Estate Retreat and Spa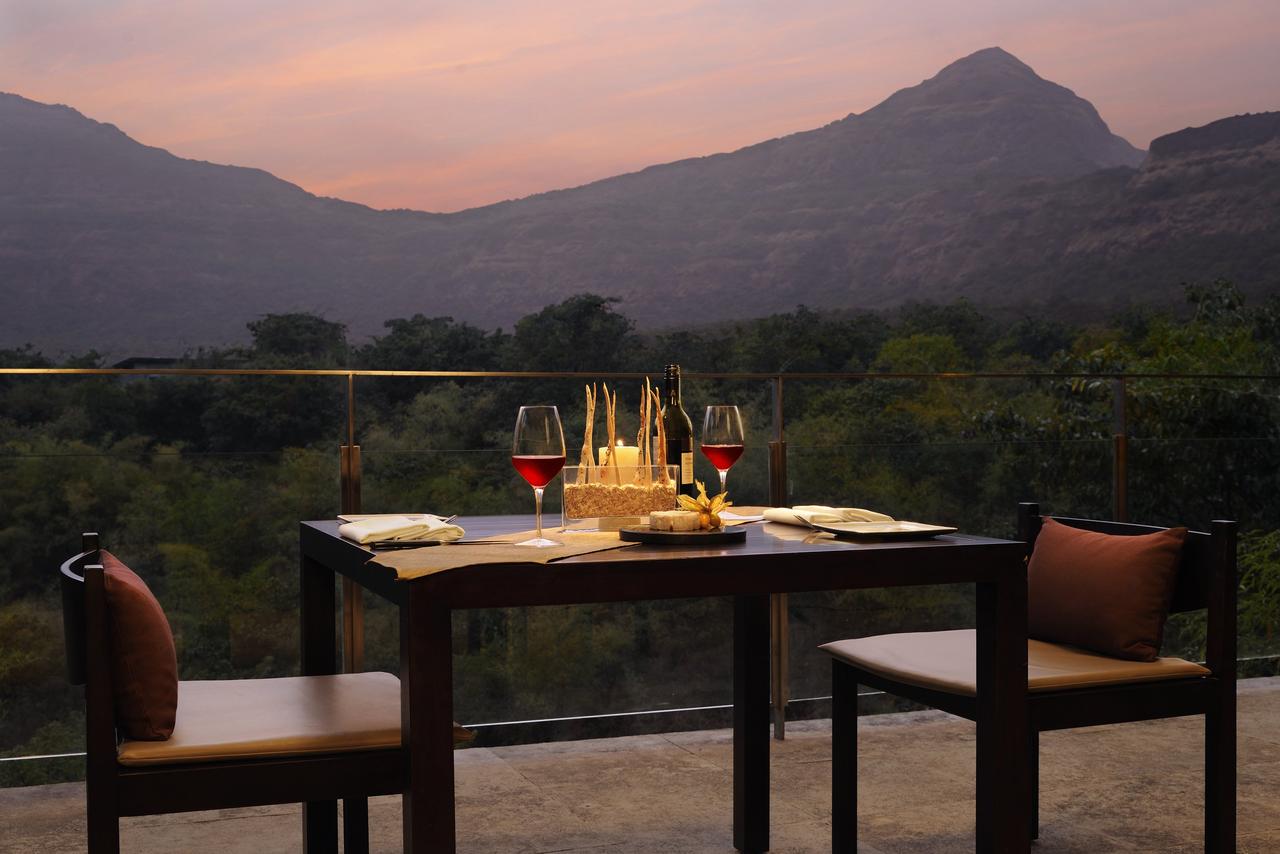 Image Courtesy: Soul Searching
The most stunning view of Sahyadri mountain range in Lonavala can be witnessed while you host a cocktail evening for guests at The Valley Bar of Hilton Shillim Estate Retreat and Spa. No other Lonavala resorts offer such breathtaking views of the mountain range, nor do they have the strength of spacious gathering spots to host multiple wedding functions such as Hilton Shillim Estate Retreat and Spa offers.
Resort Amanzi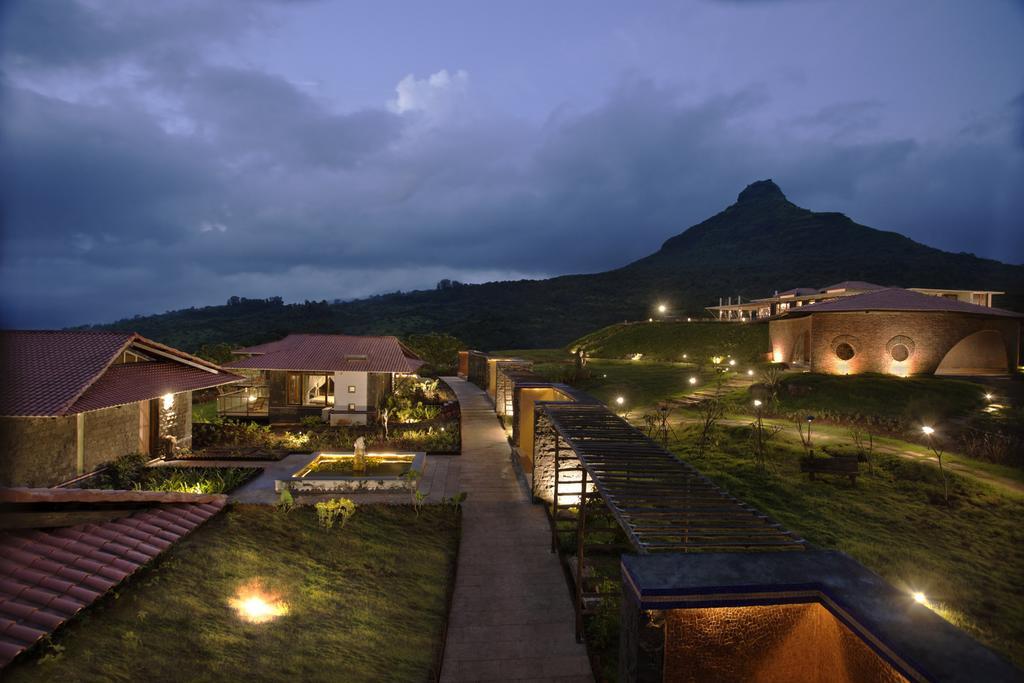 Image Courtesy: Bookings
For grand-scale wedding functions, consider the lush green gardens of Resort Amanzi. With a backdrop of picturesque 180 degrees view of the Lonavala valley, you can surely expect the wedding photographers to capture magical photos of you two, as you will take Pheras amidst such a landscape. What makes such Lonavala resorts a perfect wedding destination is the acres of property land that they all consist of, giving ample space for the wedding planners to create beautiful wedding function setups, working with elements of nature to create a refreshing wedding experience.
Fariyas Resort Lonavala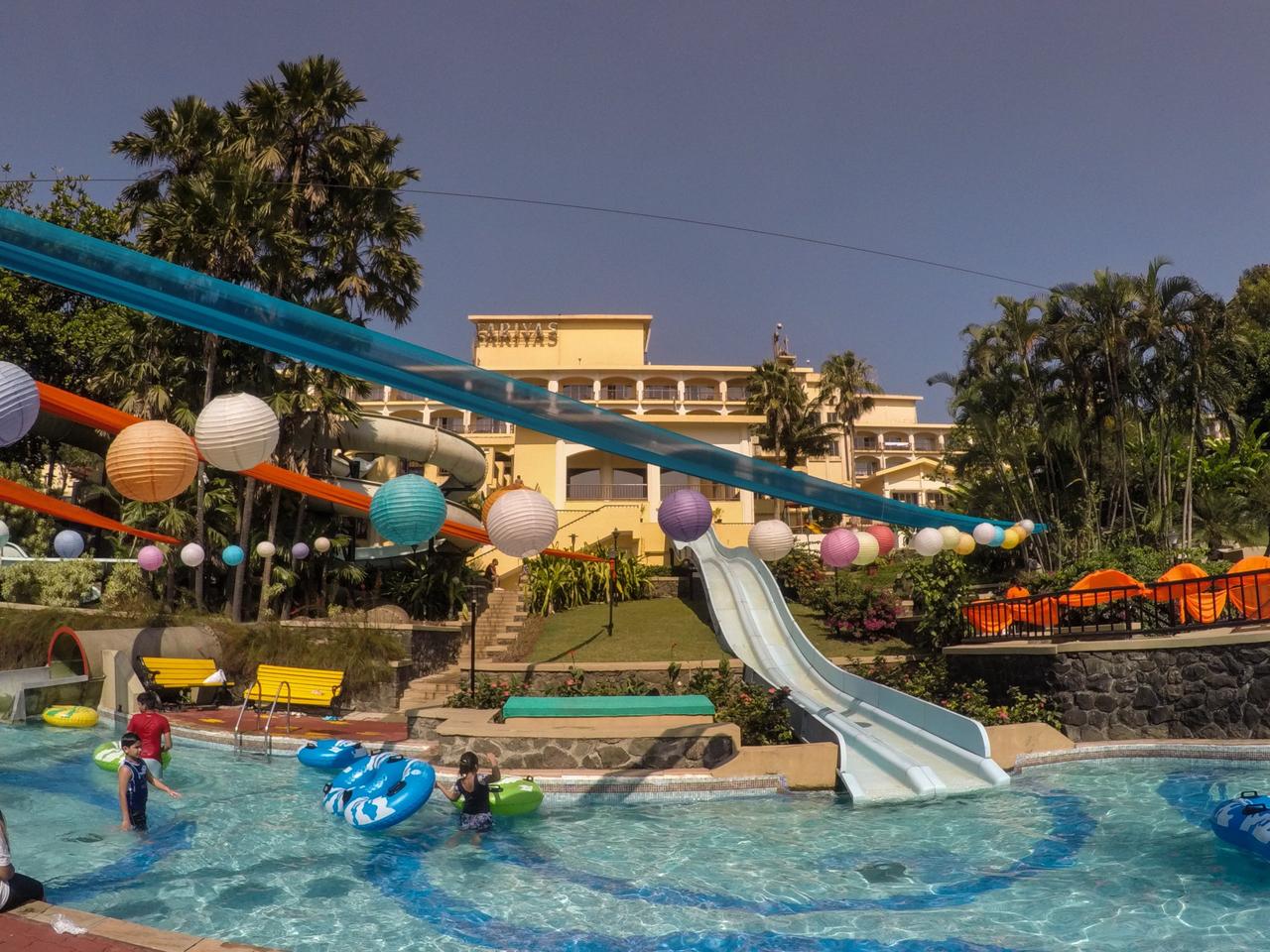 Image Courtesy: Medium
No Lonavala resort can offer what this property can! A water park inside the property. Bring out the child in all of your guests out by hosting your wedding at Fariyas Resort Lonavala. We are sure that your wedding functions hosted around The Wild Waters - Water Park will turn out to be a memorable event for all your guests. Call it a wedding party that no one would have ever witnessed in life till now. What's more? Their indoor pool makes it an ideal destination wedding resort to host celebrations round the year, even if it is raining cats and dogs outside!
Picaddle Resort By Meritas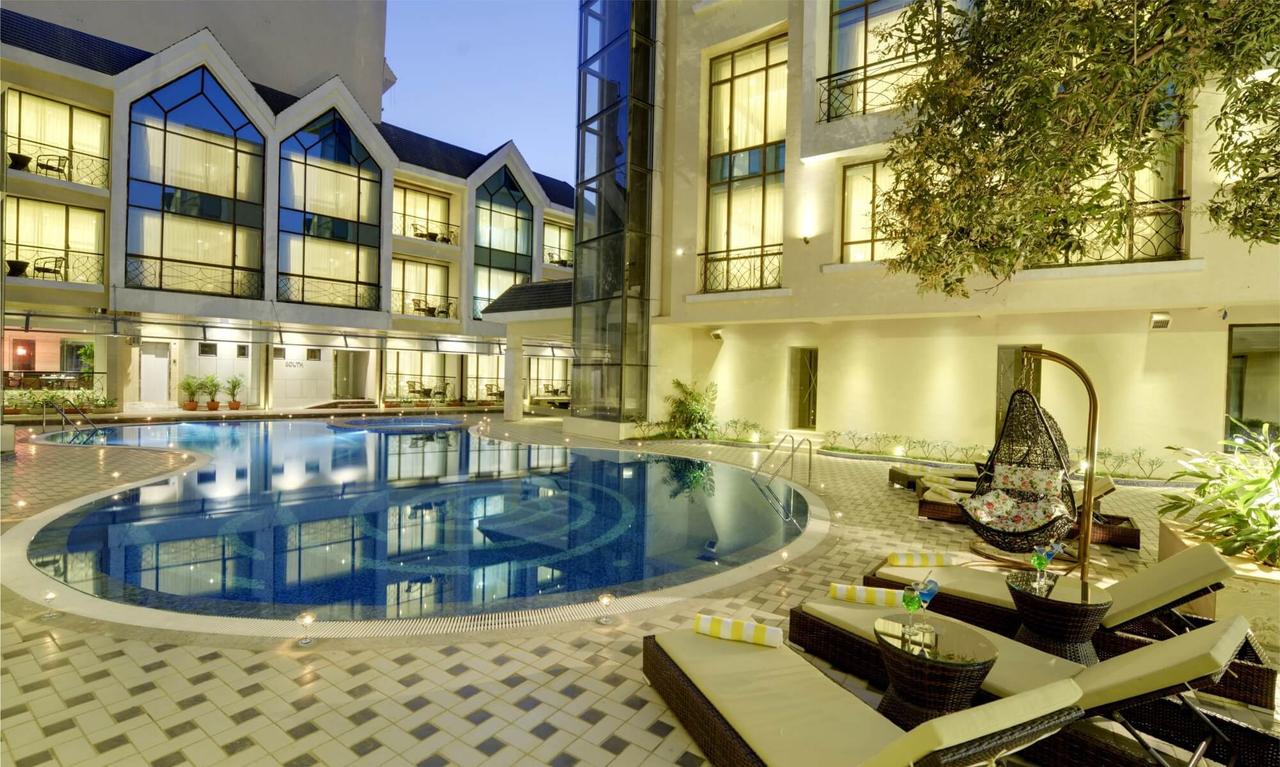 Image Courtesy: Meritas Hotel
Picaddle Resort by Meritas is a contemporary style property, with a manicured garden, well-maintained pool and a deck area to host wedding functions. This property also provides banquet space and can accommodate up to 700 pax at a time, making the property fully equipped to host large parties for all your wedding functions.
Upper Deck Resort Pvt. Ltd.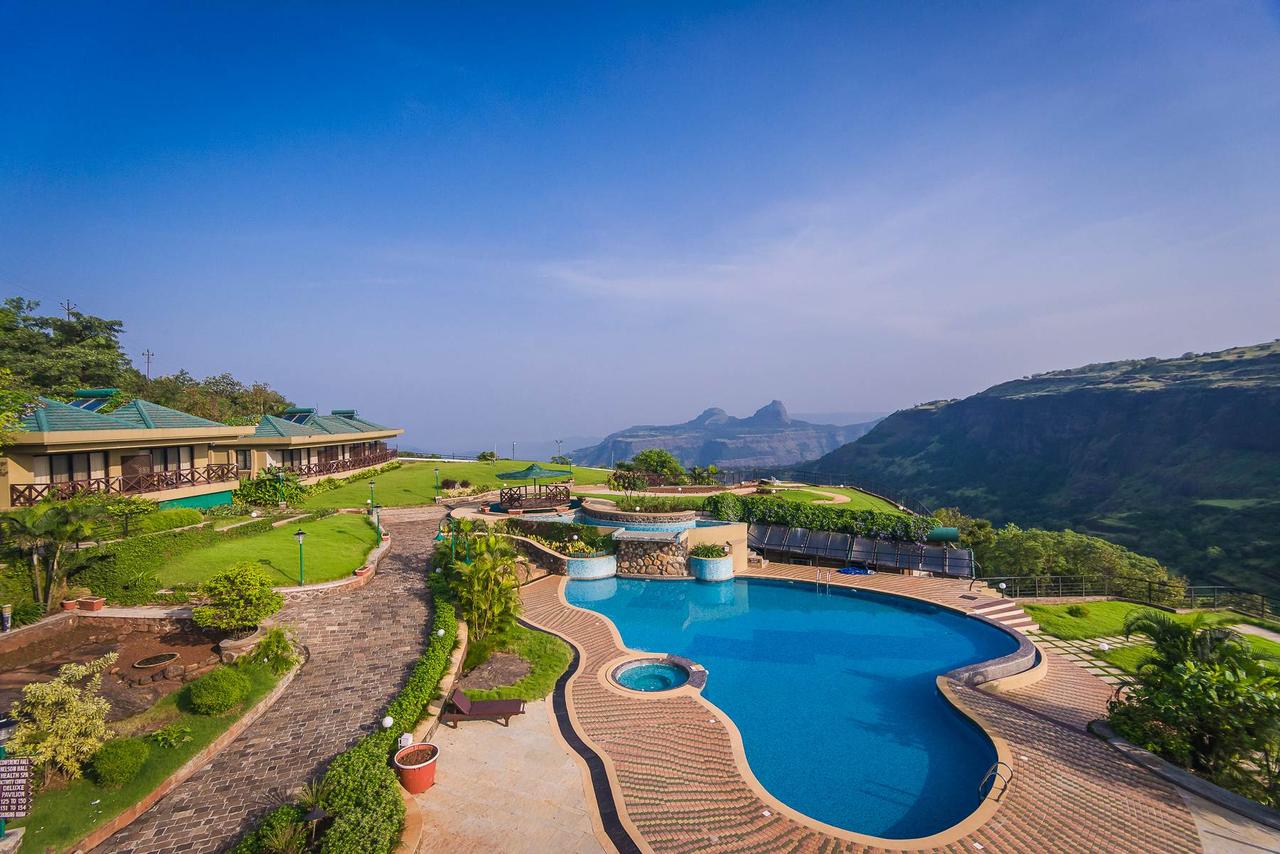 Image Courtesy: Plush Escapes
The upper deck is an experience of witnessing the beauty of Lonavala and its landscapes from an elevated space. You get beautiful backdrops all around the property which means that all of your wedding functions will have breathtaking backdrops. Their designer pool offers the best view of the valley, making it ideal to host poolside Sangeet, Mehndi and Haldi parties as well! Do ask your wedding planners to create a photo booth with the valley view for memorable wedding photography experience for everyone!
All these Lonavala resorts have their own distinct factors, leaving you spoilt for choice. Depending on the strength of your wedding guest list, you can select any of the Lonavala resorts that can accommodate them all conveniently. In case you plan on throwing a big fat Lonavala wedding, then opt for a cluster of Lonavala resorts which are in the same area and can easily be shuttled in between within minutes.
This way, you will be able to select the grandest of Lonavala resorts as your wedding venue, followed by surrounding Lonavala resorts booked for the stay of guests and families. You can reach Lonavala from Pune and Mumbai via road, with Mumbai offering international & domestic flights daily across the globe and Pune offering direct flights to all major cities of India daily as well!
Tell us which among the listed Lonavala resorts do you plan on considering as your wedding venue. Comment below and share with us.