13 Types of Wedding Venues You Must Know Before Your D-Day
Picking the right venue is a not a cakewalk & we know it! We have listed the different types of wedding venues to assist you in picking the right one wisely!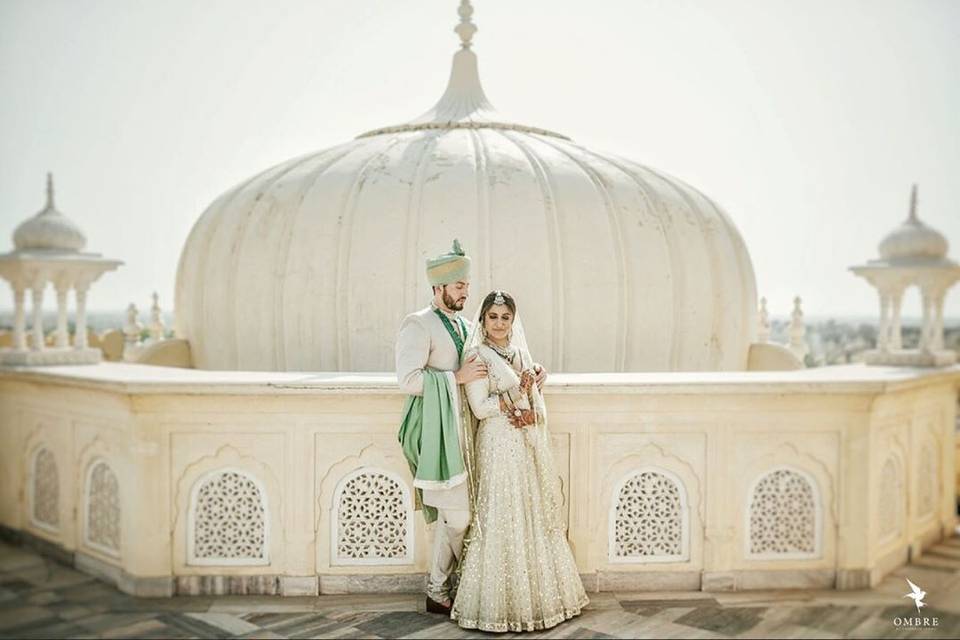 The most important decision while you plan your wedding step by step is deciding on the venue. Each couple is believed to spend a lot of time planning their wedding and for their dream wedding to come true, the pressure of the venue to be perfect to the T is often unrealistic. Some couples have always wanted a beach wedding and some others want it to be as royal as the palace can get in Udaipur.
Keeping in mind these expectations that a couple has from their wedding venue, we are here to help you pick the right space and backdrop for your fairytale to come true, by defining the different types of wedding venues available. Based on the size, style. Location and facilities, the list of types of wedding venues are long.
So here are some of the most popular types of wedding venues available for you to get started with the process of shortlisting!
Hotels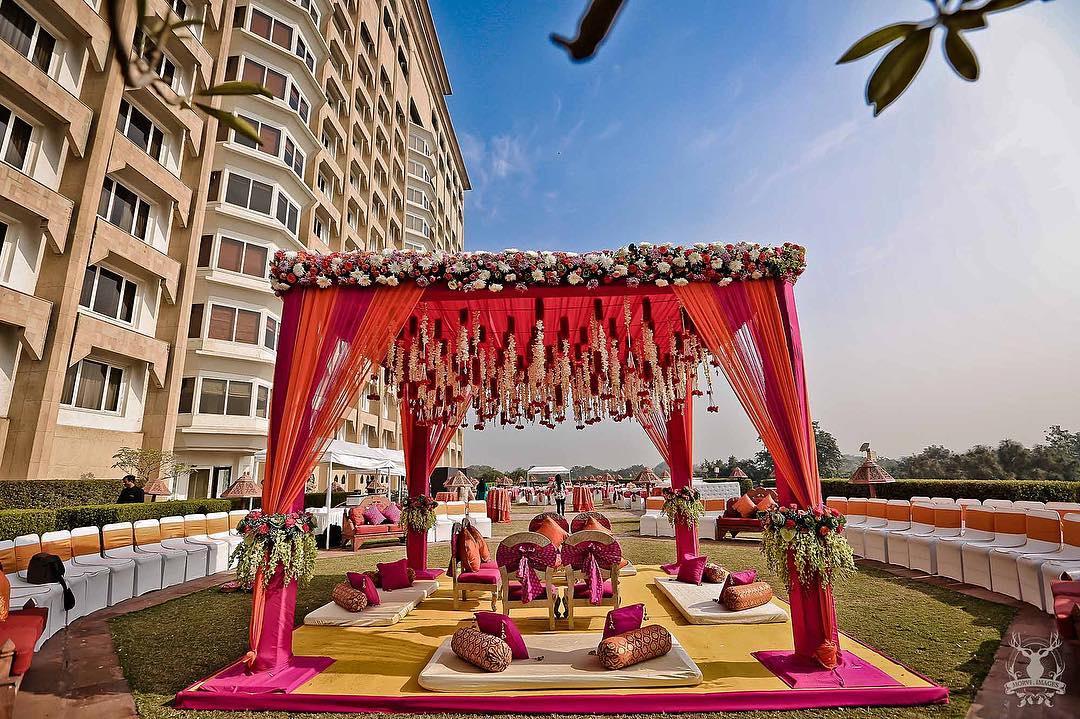 Image Courtesy: Morvi Images
Hotels are one of the first options that come to the millennial to-be-wed couples and the major reason behind this is the convenience. If you decide to host your wedding at a hotel, the package can include accommodation, food, transportation and to top it all some hotels even offer more than one ballroom or hall. This gives you the luxury to choose which space fits best.
Hotels are also often one of the greatest types of wedding venues for couples who plan to host a lot of guests from outstation. Hotels are opulent event spaces available to host your wedding and also offer lawns and poolside to add to the ambience. They often have a capacity, approximately ranging from 50 to 5000 guests.
Marriage Gardens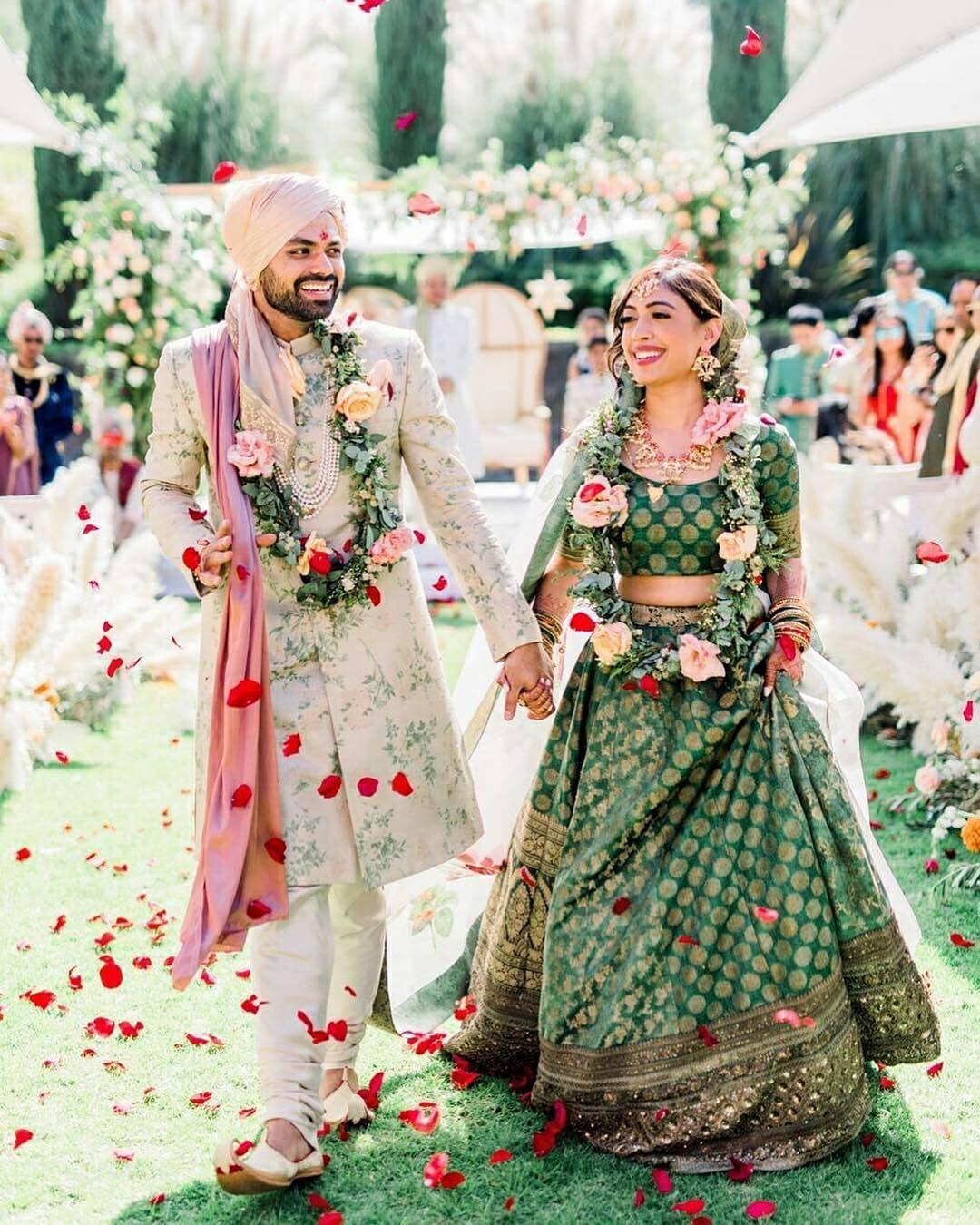 Image Courtesy: Janine Licare Photography
Marriage gardens are a commonly preferred open space by couples who plan on hosting an intimate wedding. They are mostly located in the city or in the immediate outskirts and are easily accessible for the guests. Most marriage gardens have the facility to deck it up as per your choices and convenience and if your wedding guest list has no more than 500 people (approximately) a marriage garden can be your ideal pick.
With the perfect balance of an outdoor wedding and not being a faraway location for the residential guests, marriage gardens have been a popular pick for many. The marriage gardens offer indoor spaces too like a bridal room or a hall with seating.
Wedding Lawns & Farmhouses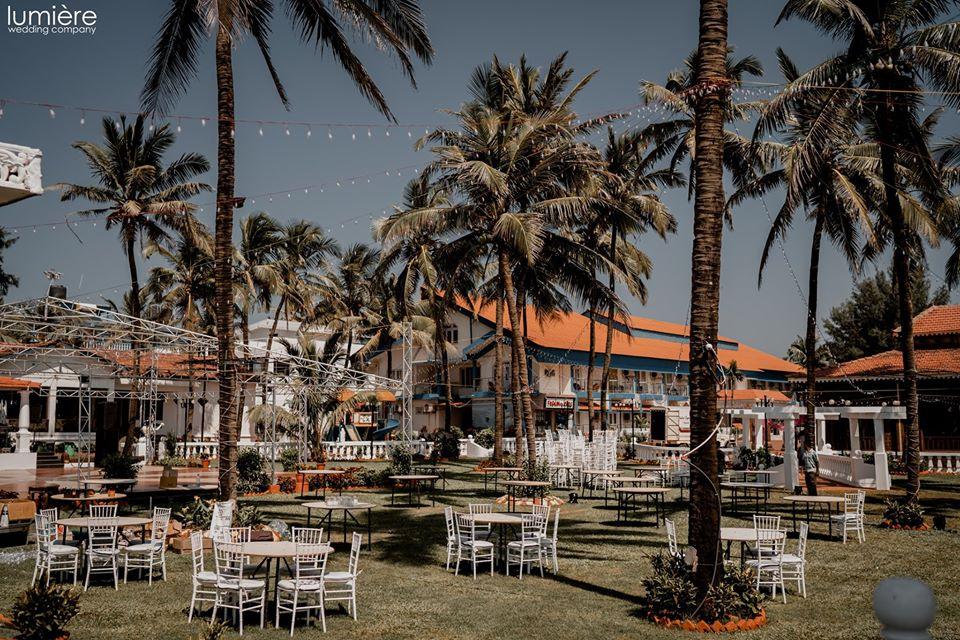 The wedding lawns and farmhouses are almost always located in the suburbs at the far end of the city and are an appropriate choice for the couples who are all set to host more than 1000 guests at their wedding. Out of all the types of wedding venues available, the farmhouse wedding space is the most fun. It often turns out to be a mini destination wedding with the look and feel of the venue. They have rooms available for accommodation and the starry sky above with aesthetic lighting and gorgeous drapes of tents make a farmhouse wedding picturesque event space.
It is feasible for hosting pre-wedding ceremonies like the Haldi ceremony, the Sangeet night, Mehndi and so on at a farmhouse or a wedding lawn. The widespread green area also makes it entertaining for the guests as well as kids. The availability of staff on board with the venue is sparse, but you can always hire your own catering team and service providers separately as long as the venue is just perfect!
Banquet halls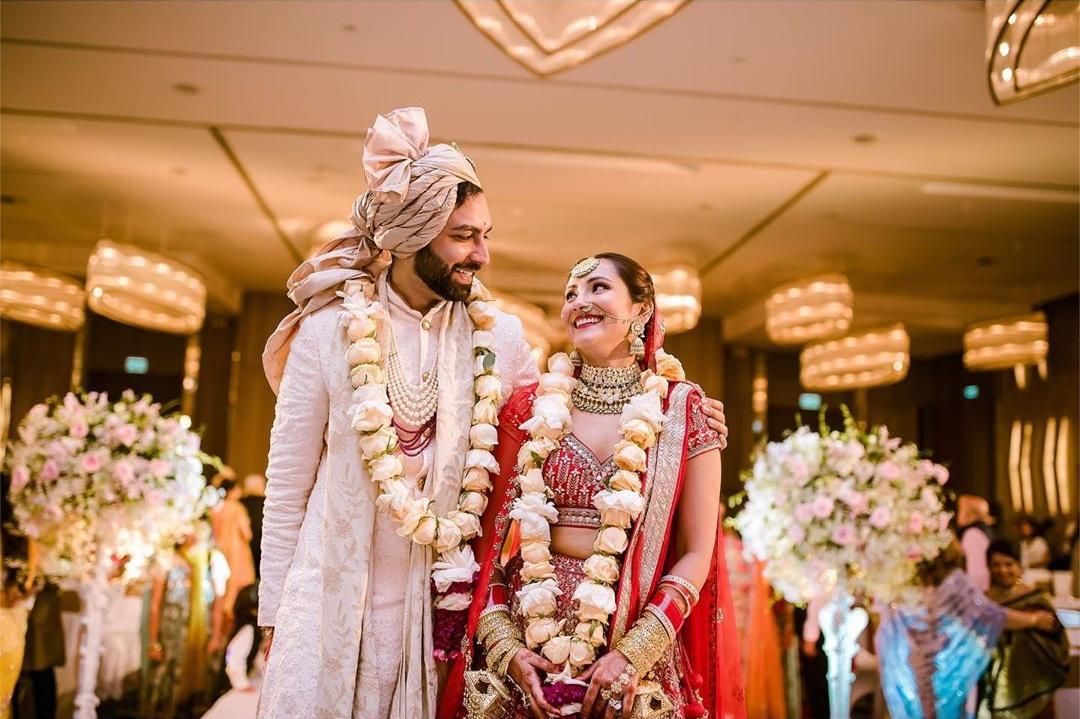 Banquet halls are a dedicated event space that is used for celebrating various occasions like birthdays, anniversaries, weddings and even receptions. If you want it well-equipped with a group of trained staff who will take care of the on-spot coordination, catering, wedding decor, seating arrangement and so on while being an ideal indoor space to host a large number of people, we suggest you pick a banquet hall. Banquet halls are often a one-stop-shop for wedding venue selection with all your boxes checked especially with a gust list planned between 150 to 800 people. Some banquet halls also offer you the option to bring your own service providers on board. These spaces also include community halls and might even accommodate 1000 people at once.
Private Properties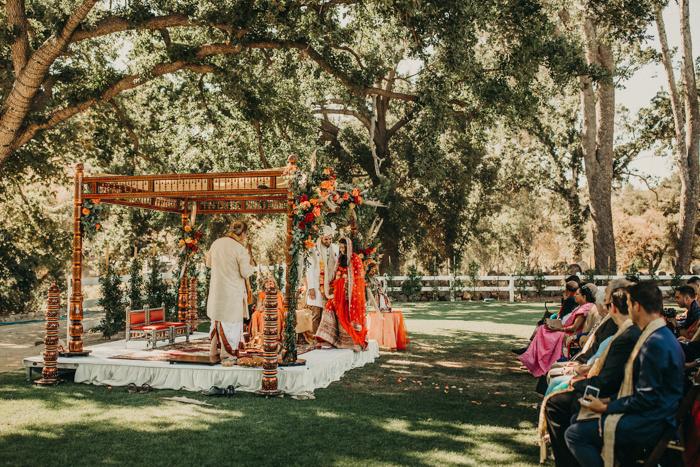 Image Courtesy: Jenny Collen Photography
Many couples who have a beautiful backyard or a terrace that can accommodate all your guests on the final list and at the same time look absolutely gorgeous when decked up with pretty fairy lights and other decor items, pick these private properties to host their wedding. It could belong to a relative or your parents too. These types of wedding venues are often opted by couples who plan intimate gatherings without much hassle. You could plan to deck it up with some DIY decor ideas and get your family to amp it up with you. Private properties are mostly used for intimate wedding ceremonies with friends and extended families making it apt for a guest list of 50-150 people, but a private property can also host 1000 people if it is a farmhouse owned by a relative in the outskirts.
Golf Courses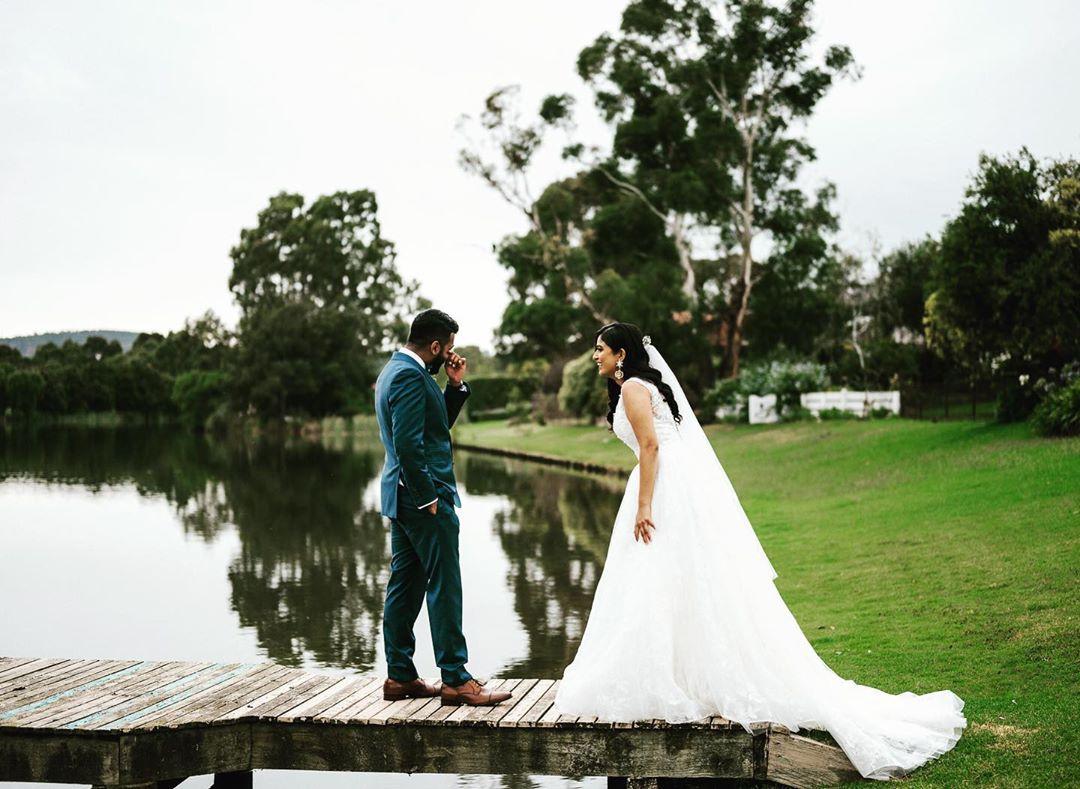 Image Courtesy: Bhargav Boppa Photography
Golf clubs are lavish wedding venues with lush carpets of perfectly manicured grass to tread on. Apart from the panoramic view that will give you the best pictures from the wedding ceremonies, these facilities typically offer elegant interiors and white-glove service from a team of experienced staff. However, some private clubs require membership or sponsorship by a member to book events. We suggest find out the requirements before falling in love with a private facility. Golf course weddings normally see 300 guest seating plans and inclusive of standing space these places can accommodate 1000 or more guests.
Palace & Forts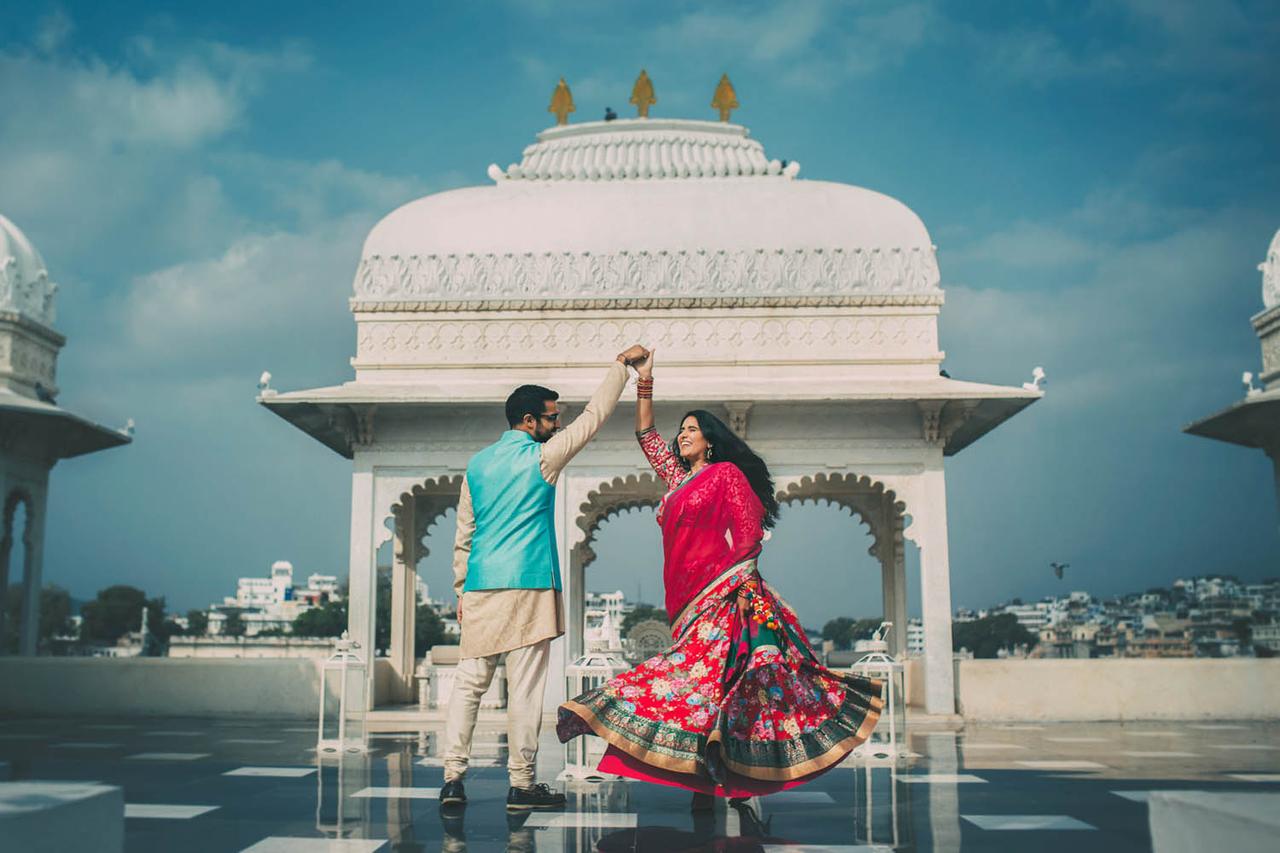 For the brides who want it straight out of a fairytale where you grooms ride in on a white horse to sweep you off your feet, the palace or forts can be your dream wedding venue. Just like the palatial wedding of Priyanka and Nick Jonas at the Umaid Bhawan Palace, weddings at a palace or a fort is becoming the next big thing for millennial couples. This is one of the dreamiest among the different types of wedding venues. Palatial weddings can host from 30 to 3000 guests and the horizons are wide open when it comes to planning innovative seating ideas for your guests.
Beaches & Islands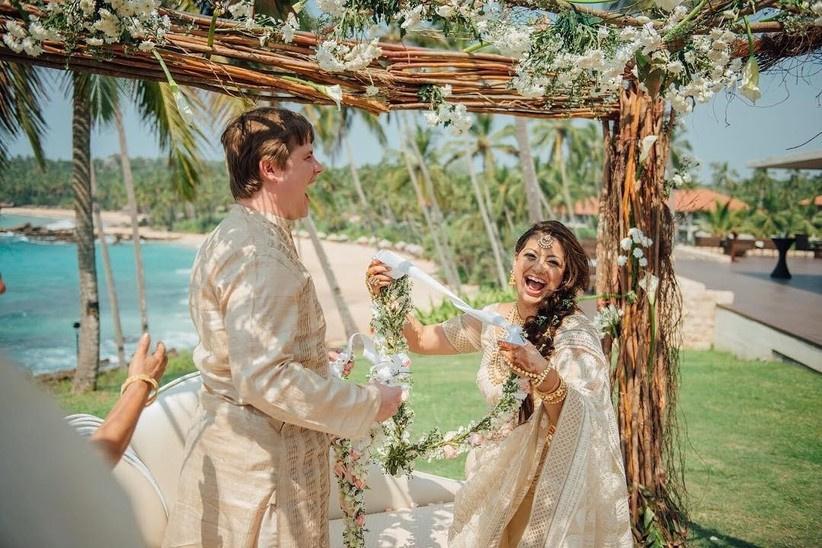 For the couples who want sand beneath their feet and the salty breeze in their hair with magnificent turquoise water in the backdrop while they take their pheras, beaches are a great type of wedding venue you are looking for. Not only the beaches, but there are also a number of private islands that you can book for your perfect destination wedding venue.
Vineyards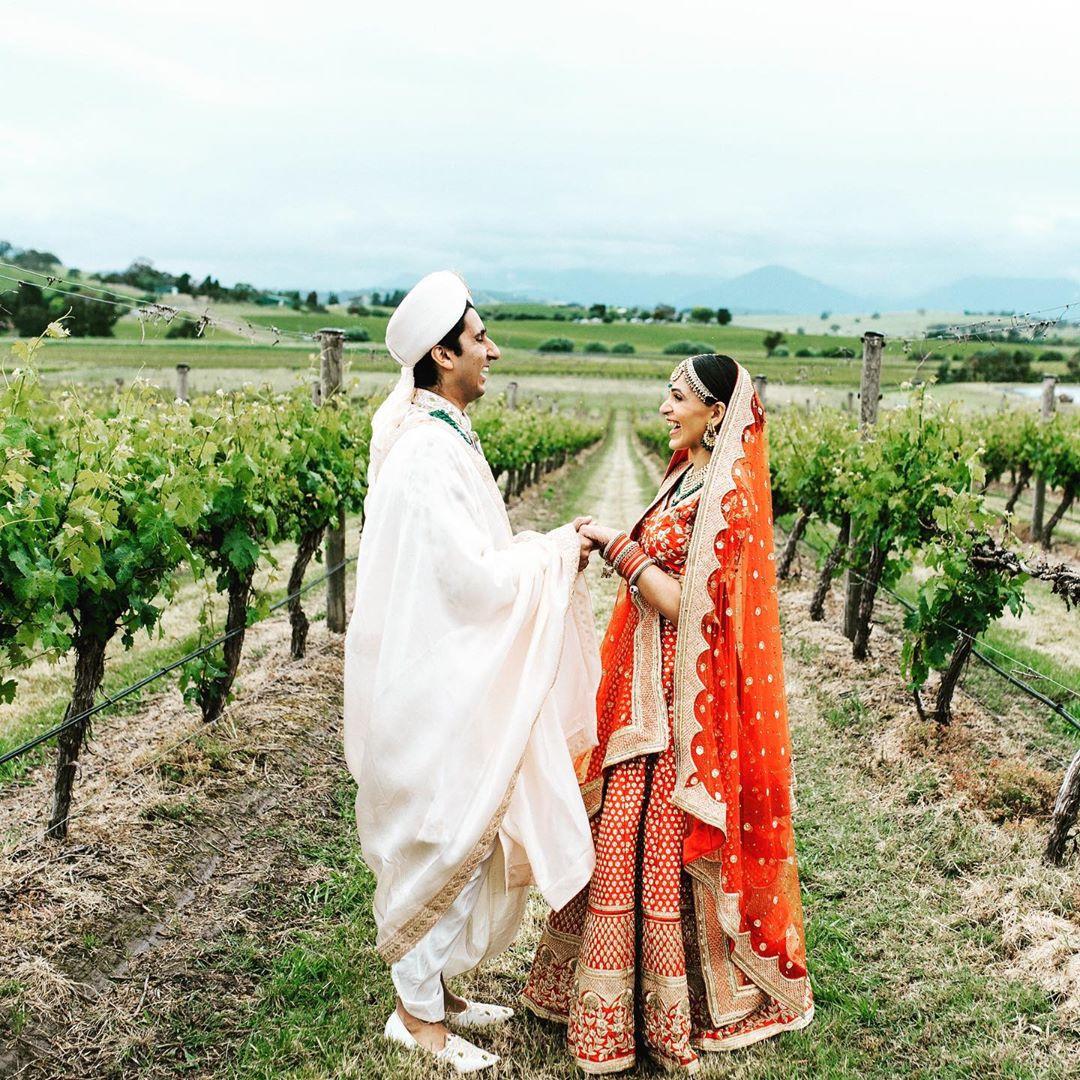 Image Courtesy: Bhargav Boppa Photography
A lot of couples have often wanted a rustic wedding with gorgeous greenery surrounding their wedding mandap or the altar and that is when the vineyards come into the scene. With absolutely breathtaking scenery to add to your photo aesthetics and copious amounts of wine available on the go, vineyards and wineries have become a great spot for a destination wedding venue among the millennials.
You can go from minimal to #OTT with the wedding decor according to your taste and ideas. You might, however, require some permissions according to the dates and number of people you plan on hosting.
Stadium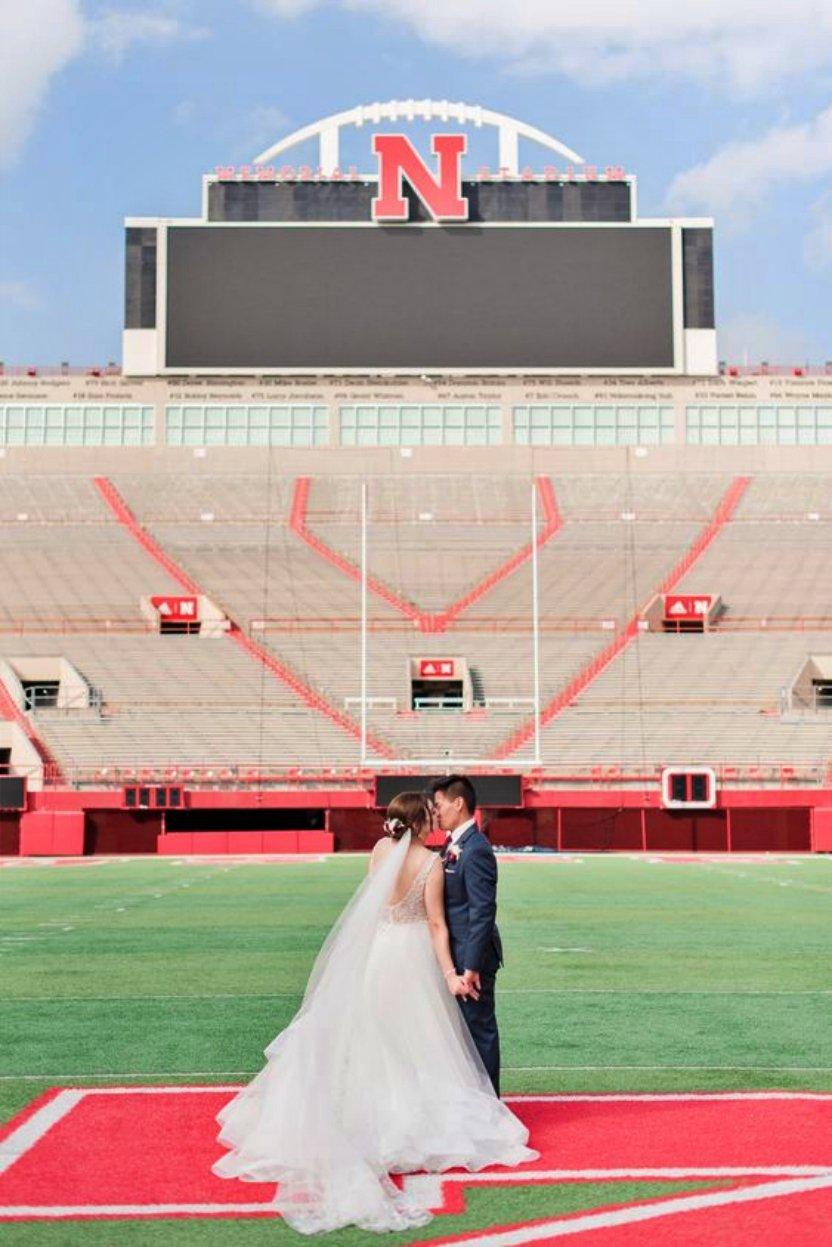 Image Courtesy: Labenz Photography
Do we all remember the grand proposal that Kanye West had planned for Kim Kardashian at the AT&T Park in San Francisco? It was an amazing inspiration for many couples and if you are looking for that big fat wedding space to host a magnificent yet true blue Indian wedding, you can book a stadium for your big day! However, the stadium space will only be available for a few hours and you might have to plan the wedding or the reception accordingly keeping aside some other space for the pre-wedding ceremonies.
Amusement Parks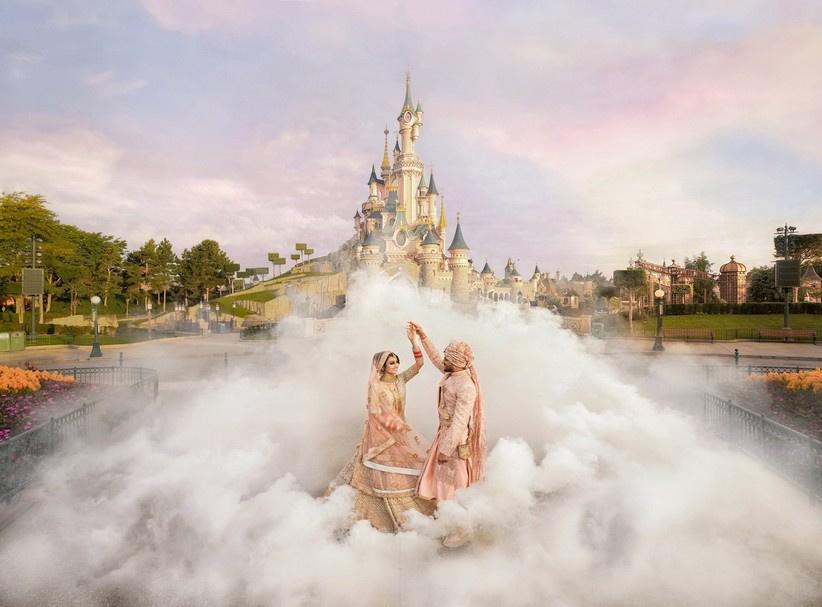 Image Courtesy: Vivaah Weddings
Couples have actually hosted their wedding at Disneyland. From themed weddings that are decked up like an amusement park or a carnival, to actually hosting your wedding at an amusement park, couples today have come a long way. If there is an amusement park in your city or you have a particular one in mind for your wedding, you can arrange for hosting a wedding at that amusement park. All you need to do is arrange for the permissions and adjust the timings offered!
Places of Worship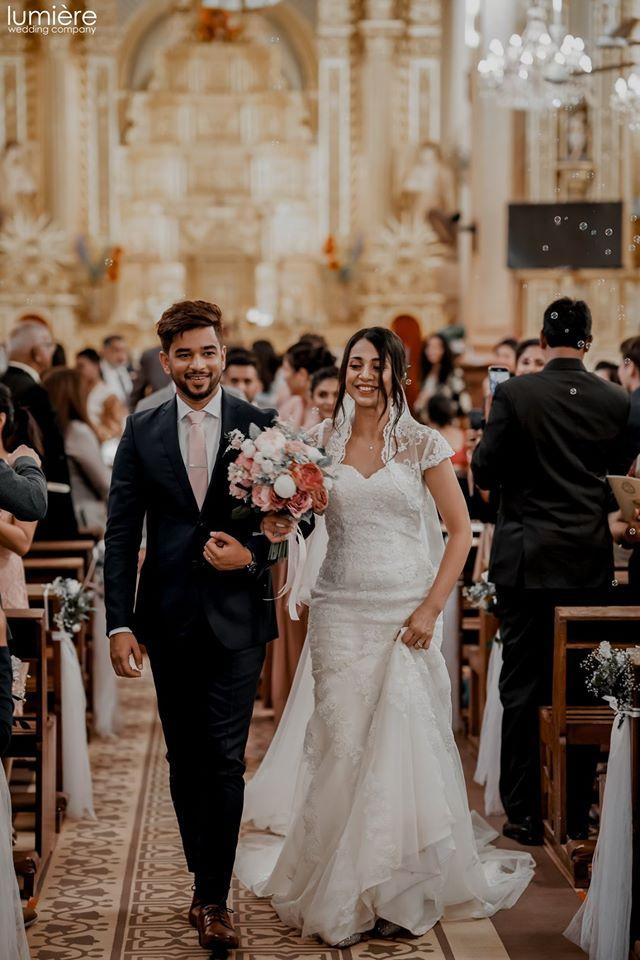 The conventional Christian wedding, the Thali Kettu ceremony among South Indian weddings happen at the church or the temple. The Anand Karaj ceremony among the Sikhs takes place at a Gurudwara. You can host your wedding at your respected house of worship and invite your guests for the ceremonies there, even if the rituals do not necessarily ask you to do so. Choosing a place of worship as your wedding venue might need you to later host your reception elsewhere. However, there are temples, churches, gurudwaras and other holy places that have a separate space for hosting your celebrations after the rituals. These wedding spaces mostly involve 30-80 guest capacity.
Boats & Cruises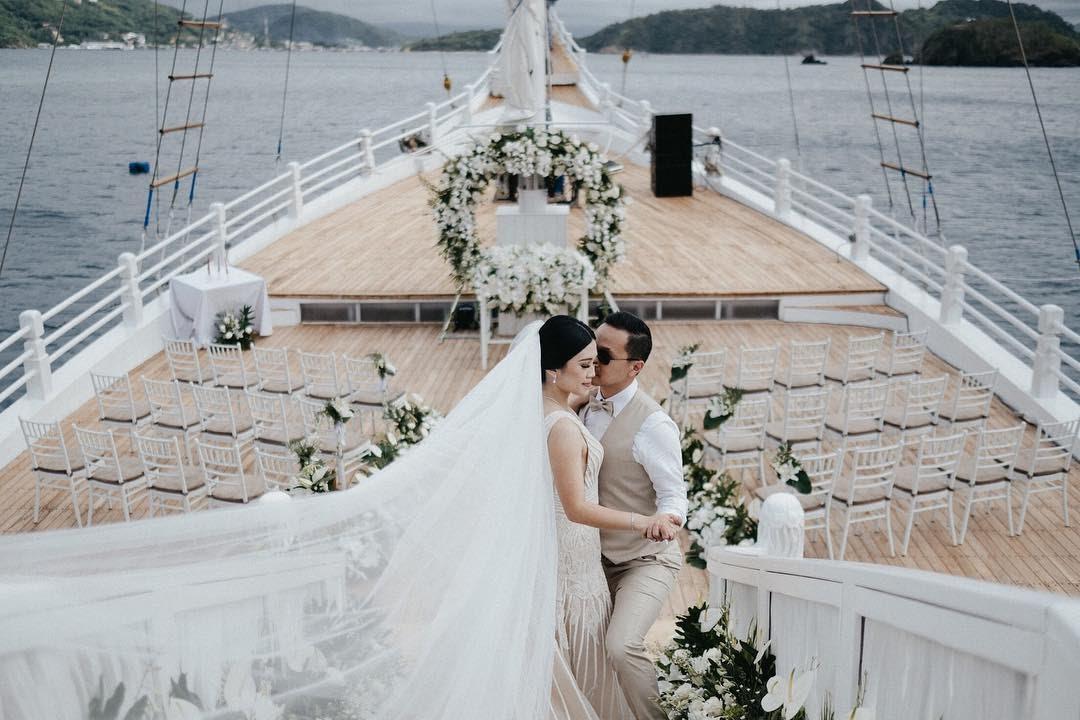 Image Courtesy: Silvana Chandra
Another lavish space among the different types of wedding venues is the cruise deck and a luxury boat. If you are a fan of movies like Titanic and Dil Dhadakne Do where you and your partner want to take your vows on a boat in the middle of the sea, this is an ornate option that is available. There are many private cruises and ships that can be hired to host your wedding on-board. You can even have a nautical themed wedding. If your better half is in the navy and is obsessed with ships and boats, this could be an excellent type of wedding venue for you!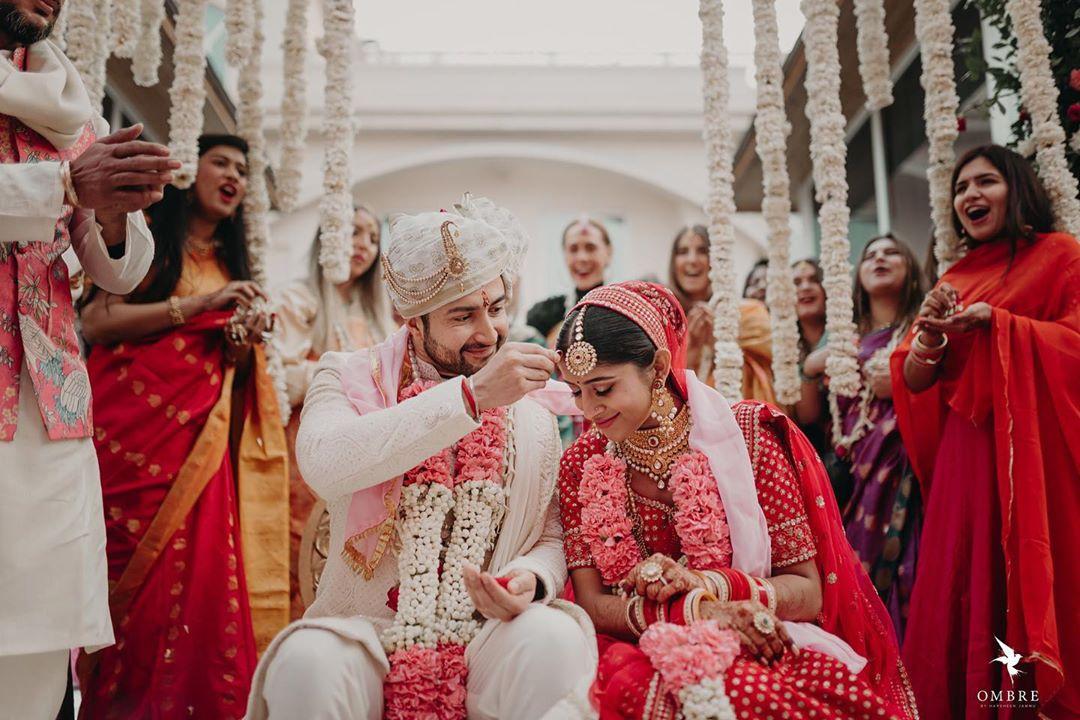 The process of selecting a venue is not an easy task at hand. It is one of the first major decisions that need to be made while you start planning your D-day and among the million options available, to find the perfect one that fits your requirements like the budget, location, decor, guest capacity and other facilities while appealing your aesthetic senses might sound overwhelming when at first.
However, you can pick the right venue with a certain process of screening that you can go through with price filters, region and other non-negotiable points in your planner. From rustic weddings to chic and elegant ones, there are plenty of options available on our website for you to pick from.
If you have found your perfect space to host your wedding from these different types of wedding venues, then get in touch with the best decors near the venue or in your city on our platform. You can enjoy a step by step wedding planning using the wedding website feature.
Let us know what is your idea of a perfect type of wedding venue to host your ceremonies in the comments below!
Find Top Venues in India:
Wedding Lawns & Farmhouses Delhi NCR l Wedding Lawns & Farmhouses in Mumbai l Wedding Lawns & Farmhouses in Bangalore l Wedding Lawns & Farmhouses in Jaipur l Wedding Lawns & Farmhouses in Kolkata l Wedding Lawns & Farmhouses in Dehradun