The Umaid Bhawan Palace Jodhpur For The Wedding Of Your Dreams
Exchange your vows in true royal fashion at the Umaid Bhawan Palace Jodhpur. Here's what it takes to plan a wedding at this stunning location.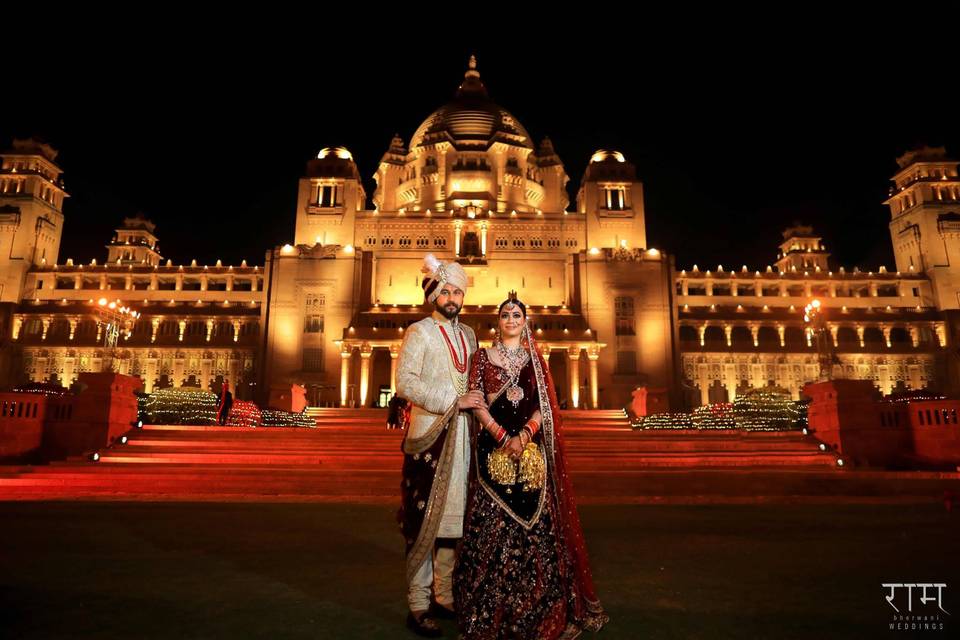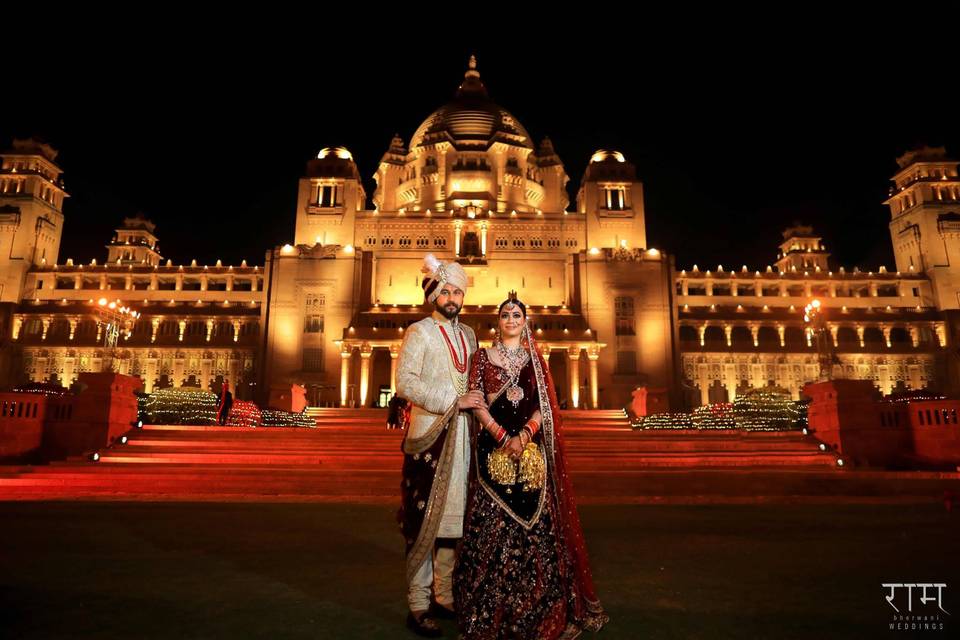 Image Courtesy: Ram Bherwani Weddings
Your wedding day is all about creating memories with your friends and loved ones, that you will remember and cherish forever. They say every bride deserves to feel like a princess on her wedding day and we couldn't agree more.
While your attire and the décor is important, the venue can really have an impact on the look and feel of the wedding and help make your fairy-tale wedding a reality.
Banquet halls and ballrooms are great but one way to really take your wedding to the next level is with a stunning destination venue. If you are planning to tie the knot in style, a wedding in Rajasthan should be on top of your bucket list. One of our personal favourites is the Umaid Bhawan Palace Jodhpur where elegance meets old school glamour. It is a destination that's fit for a king and queen.
1. An overview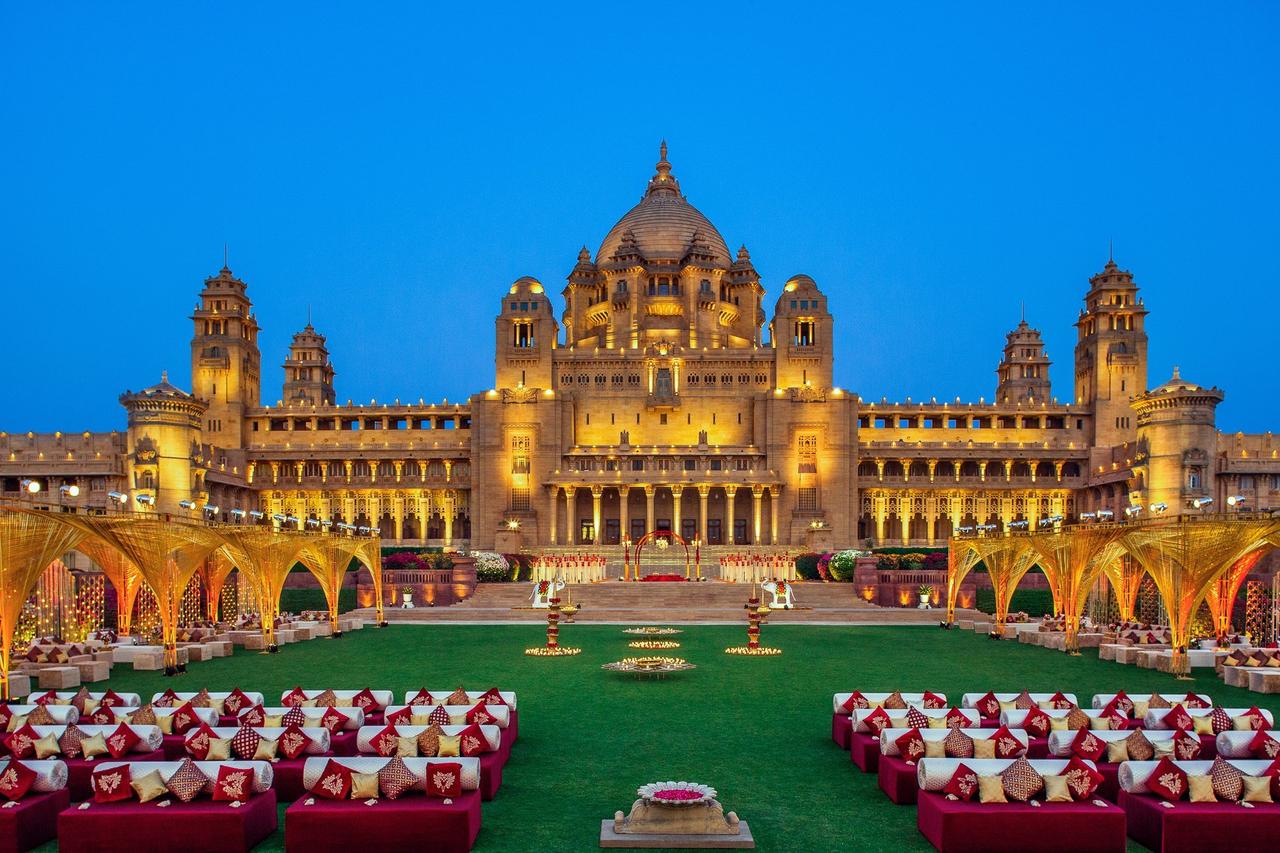 The Umaid Bhawan Palace sits high above the beautiful city of Jodhpur and is one of India's most stunning wedding destinations. The palace, set in sandstone and spread across 26 acres of land has a timeless beauty that is unmatched by any other.
The architecture is a blend of eastern and western influence with its lavish interiors, exquisite décor and magnificent murals that cover the walls of the palace. When we say that this is a destination fit for a king and queen, we mean it because Umaid Bhawan Palace Jodhpur is also one of the largest private residences in the world where the royal family of Jodhpur resides.
2. The venue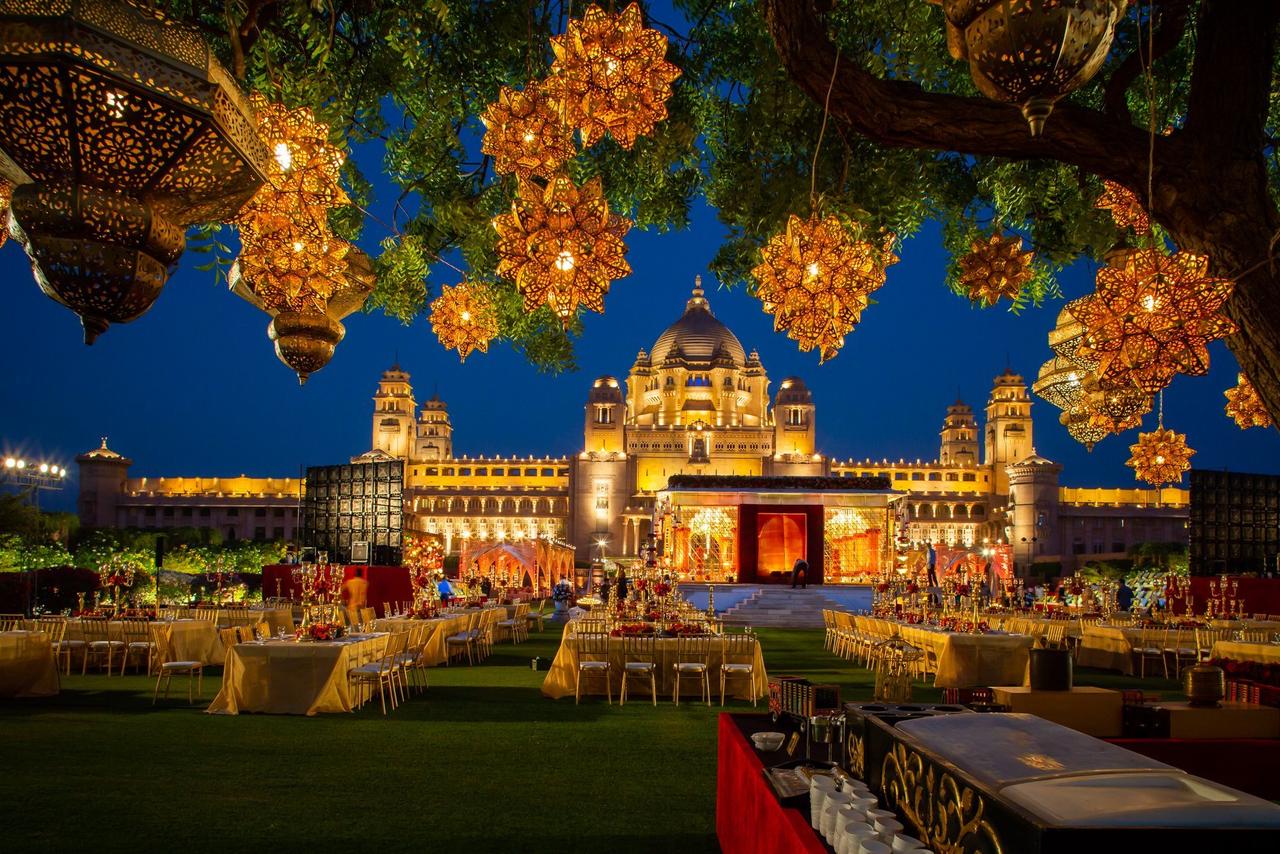 Umaid Bhawan Palace Jodhpur is a part of the Taj hotel group and is the perfect blend of elegance and opulence. The palace boasts six incredible outdoor venues and four indoor venues so you have an array of options to choose from. Each venue lives and breathes the culture of Rajasthan and the royal family still preserves this fort in style. Without further ado, let's jump into what these magnificent venues have to offer.
Indoor wedding venue
If you are looking for an absolutely exquisite venue that is rich in culture and history, the Umaid Bhawan Palace Jodhpur offers 4 stunning indoor locations where you can get married in true royal fashion.
A. Marwar Hall
It is said that this hall was where the Maharaja hosted his private functions. The Maharani and her entourage were situated at the upper deck of the hall while the King and the other members of the congregation mingled below.
Today, this 3850 square foot hall is open to hosting weddings and also comes with a buffet option that features extravagant Rajasthani and Continental foods. This venue has multiple entry points and large French windows that let the natural light in.
Capacity: This hall has the capacity to hold 180 guests if the venue is set up in a theatre style or 100 guests if it is a banquet setup.
B. Rathore Hall
Separated from Marwar Hall by an alleyway, this hall has the same amount of splendour and old-school charm as its counterpart. This venue has Italian chandeliers, high arches and a panelled ceiling.
Capacity: This hall can accommodate the same number of guests as Marwar Hall.
C. Chamber of Princes
This is one of the smaller indoor venues in Umaid Bhawan Palace Jodhpur at 960 square feet and can accommodate 40 people.
Outdoor wedding venue
If the weather allows, an outdoor wedding at the beautiful Umaid Bhawan Palace Jodhpur is a perfect setting to exchange your vows. If you have a large guest list, the lavish lawns and courtyards have a central location and can hold a large number of guests.
A. Baradari Lawns
Spread across 17,500 square feet of land, the Bandari lawn is the largest venue at Umaid Bhawan Palace Jodhpur. This stunning location is located front and centre with the Palace as the backdrop so you and your husband to be can feel like real-life royalty on your wedding day.
The lawn comes with a Marble Pavilion that adds to the magnificence and splendour of this venue.
Capacity: This location can accommodate 700-750 guests.
B. Other lawns/courtyards
For a smaller outdoor wedding venue, you can opt for the Lancer Lawn. This is a 9000 square foot location that can hold up to 350 guests. But if you are having a more intimate gathering, a courtyard at the Umaid Bhawan Palace Jodhpur is a perfect choice.
The Museum Courtyard is 3000 square feet and can hold up to 100 guests and the Fountain Courtyard is 1330 square feet and can accommodate 75 guests.
3. The food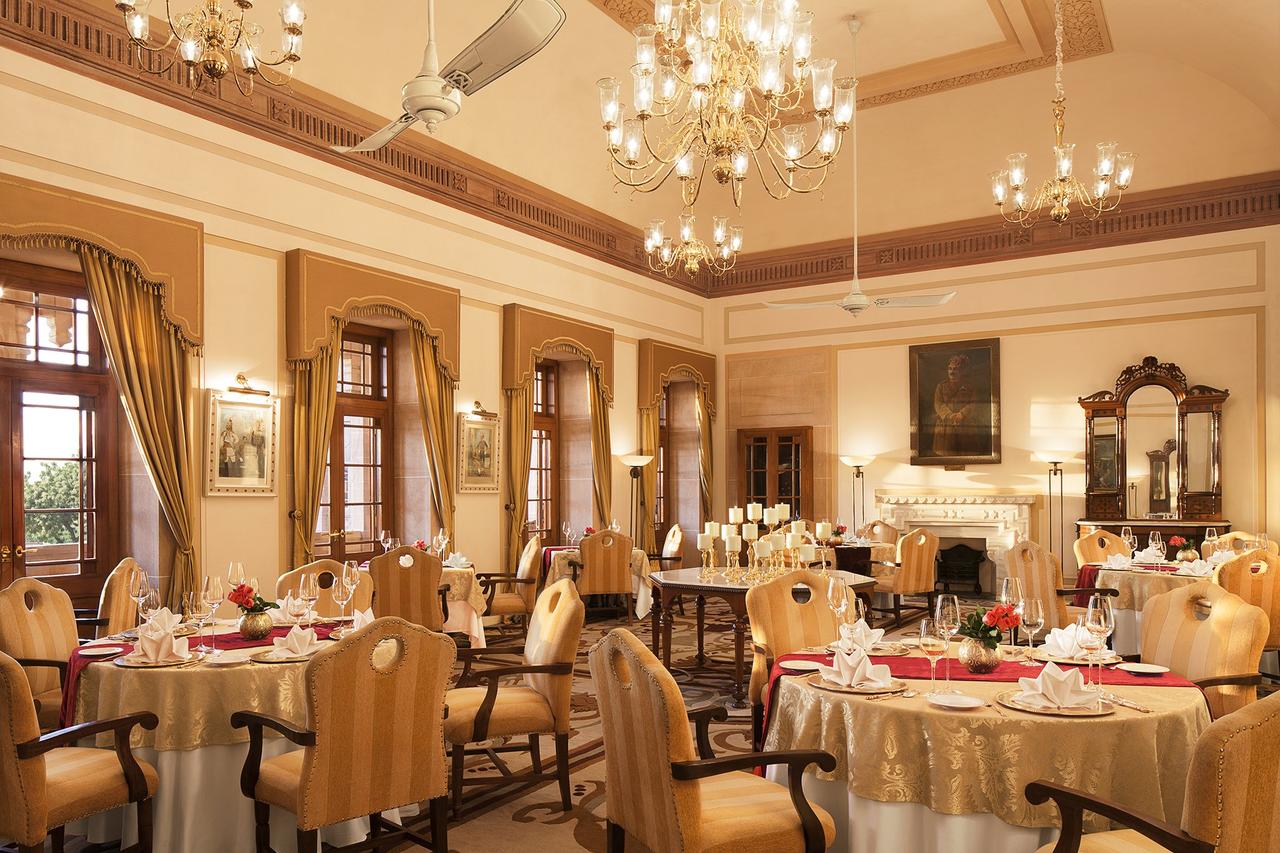 Umaid Bhawan Palace Jodhpur has an assortment of cuisines to choose from. The food is rich in culture and taste and you can opt for an a-la-carte or grand buffets. There is a wide selection of drinks like wine and champagne that come from exotic countries.
After a great meal at the 'Risala', you can enjoy a drink at the highest point in Jodhpur, the 'Sunset Pavilion'. When it comes to dining, your guests will definitely enjoy the ambience and the food that Umaid Bhawan Palace Jodhpur has to offer.
For the wedding guests, you can choose from both vegetarian and non-vegetarian options for your Indian wedding menu. For lunch, the estimated price per person is between ₹3,000 and ₹4,000. For dinner, the price per person is set at ₹5,000 and ₹7,000. Umaid Bhawan Palace Jodhpur also provides in-house alcohol and a DJ option.
4. The accommodation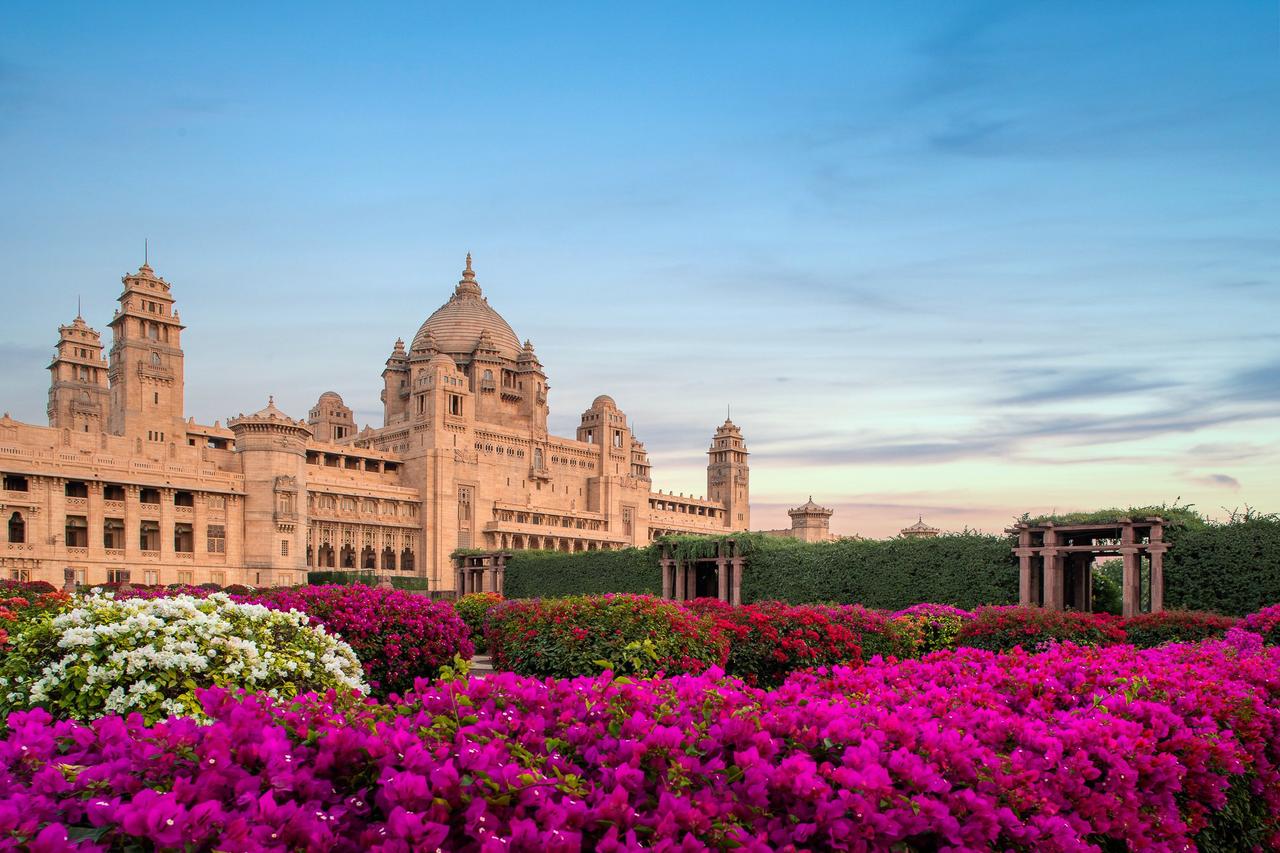 The Umaid Bhawan Palace Jodhpur has a total of 347 rooms and can accommodate between 60 to 750 people. There are a number of rooms and suites to choose from such as the Maharani Suite, Maharaja Suite, Regal Suite, Royal Suite and Deluxe Rooms.
These stunning rooms ooze historic charm and beauty, with wide windows that open up to the beautiful courtyard. To complete this royal experience, you can catch a glimpse of the peacocks as they wander around the gardens. The price of the rooms start at ₹50,000 and can go up to ₹77,000.
Here's a snapshot of the total costs based on a 200 person guest list:
Accommodation: ₹60-70 lacs
Food: ₹16-22 lacs
Total: ₹75- 90 lacs
5. Wedding décor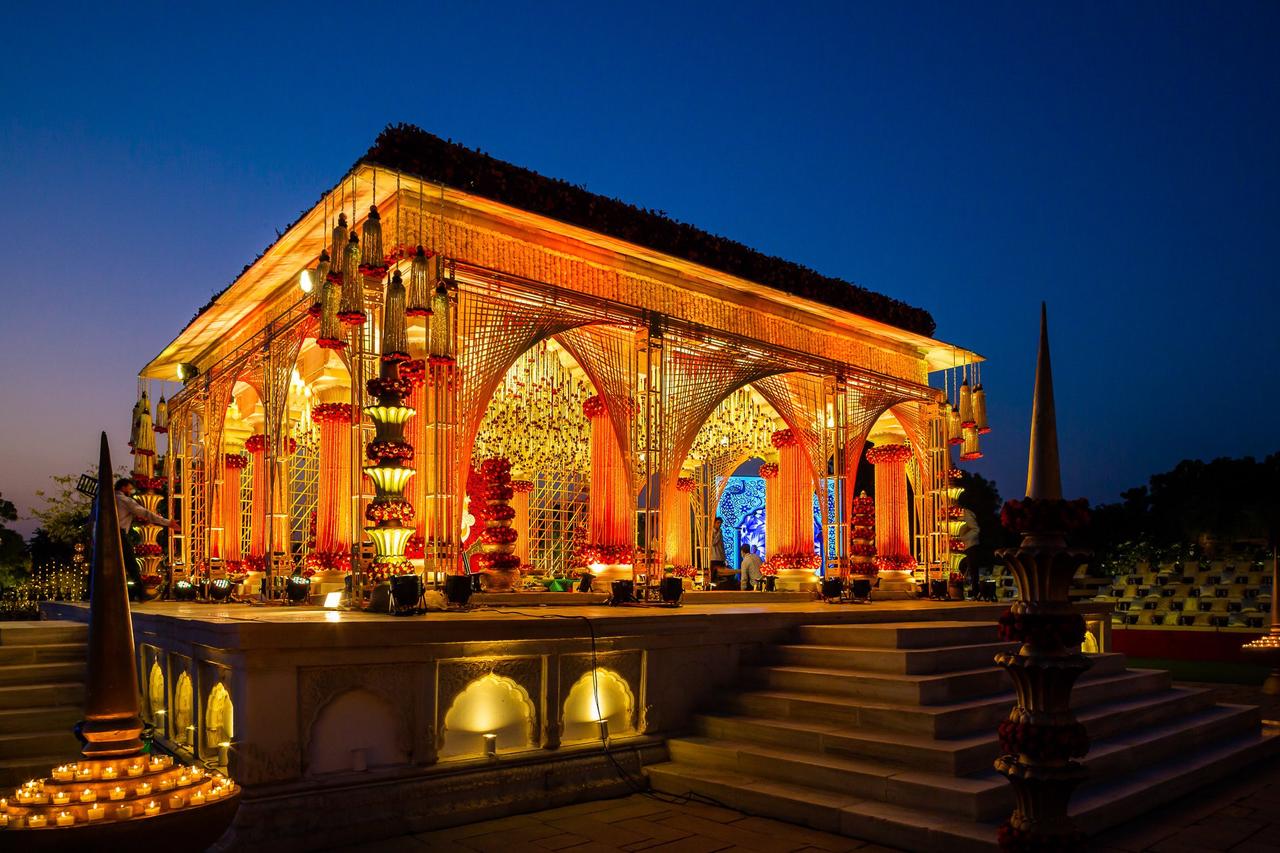 Based on the wedding package you choose, a few elements of the wedding décor may or may not be included. The Umaid Bhawan Palace Jodhpur provides a set list of creative decorators who will help bring your décor ideas to life.
Work with your wedding planner and give them an idea of the kind of wedding décor you are going for. The Mandap, aisle and centre-pieces need to reflect the theme of the wedding. A beautiful floral arrangement and some great lighting can add the finishing touch to your wedding venue.
6. Famous weddings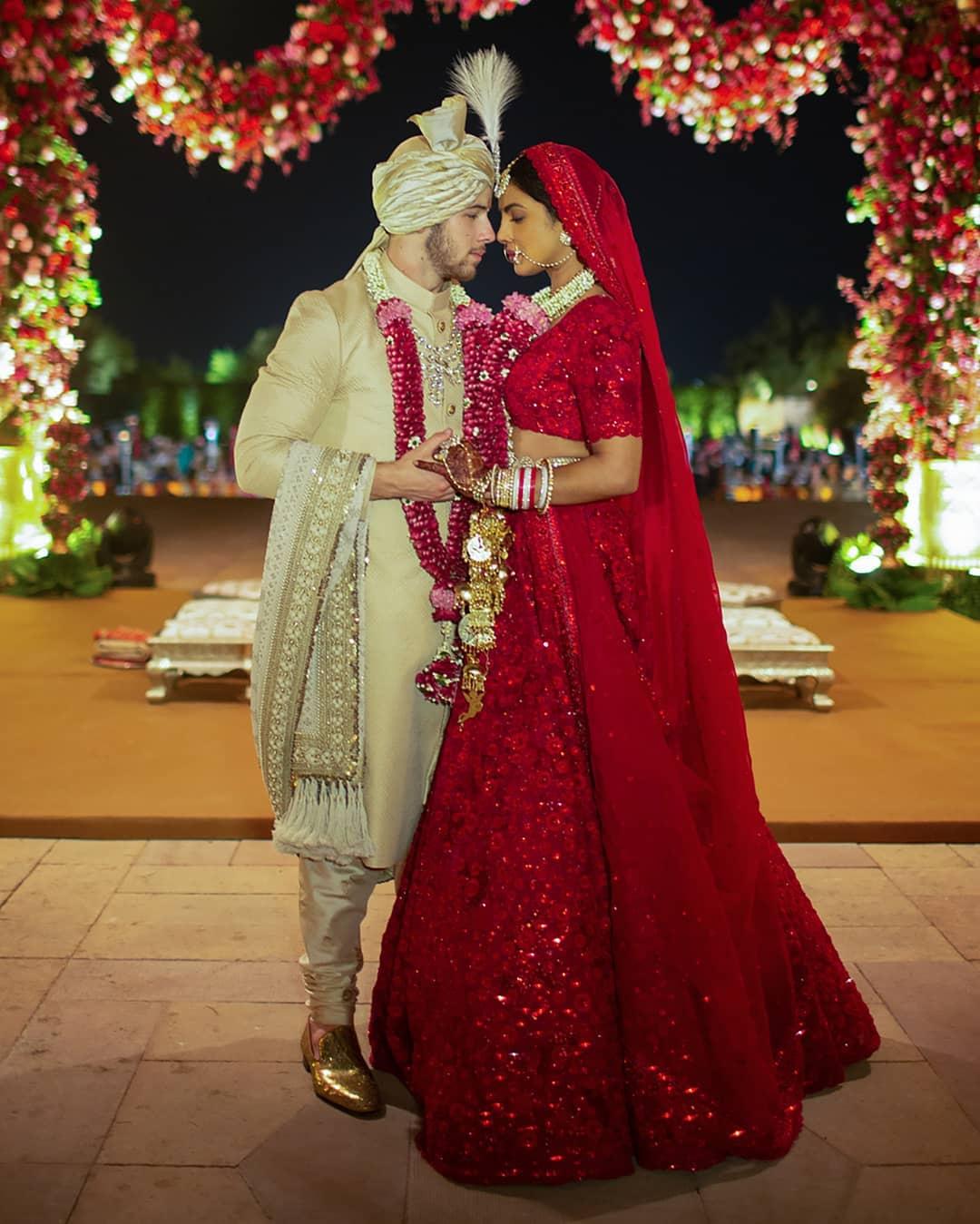 Image Courtesy: Priyanka Chopra's Instagram
The Umaid Bhawan Palace Jodhpur is a reflection of Rajasthan's rich culture and history at its best. The stunning location is also home to many high profile weddings that take place in the Palace every single year. Celebrities Elizabeth Hurley and Arun Nayar tied the knot at this incredible venue. Their glamorous star-studded wedding festivities lasted for a week.
More recently, Priyanka Chopra and Nick Jonas celebrated their much-anticipated wedding at Umaid Bhawan Palace Jodhpur. This lavish wedding was set in an outdoor venue at the palace and the pictures of the happy couple at this incredible location had us going gaga over them. Priyanka rocked a red lehenga designed by Sabyasachi and Nick looked absolutely dapper in hand-stitched silk sherwani.
Many modern couples want to make their wedding a day unique and memorable and Umaid Bhawan Palace Jodhpur offers just this with the perfect combination of trendy and traditional. With ceilings that are covered in classic tapestries and wedding décor that's bespoke and contemporary, this extravagant palace is our dream wedding destination. If you are planning to get hitched soon, consider Umaid Bhawan Palace Jodhpur as your wedding location. We're certain you'll have the wedding of your dreams!
Want to tie the knot at the Umaid Bhawan Palace Jodhpur? Get in touch with our wedding venue vendors to start planning your big day!