Different Types of Open Air Venues for Your Wedding Functions
Gardens, lawns, gazebos, or courtyards- hosting your wedding events outdoors is the "in" thing. Take a look at some of the popular Types Of Open Air Venues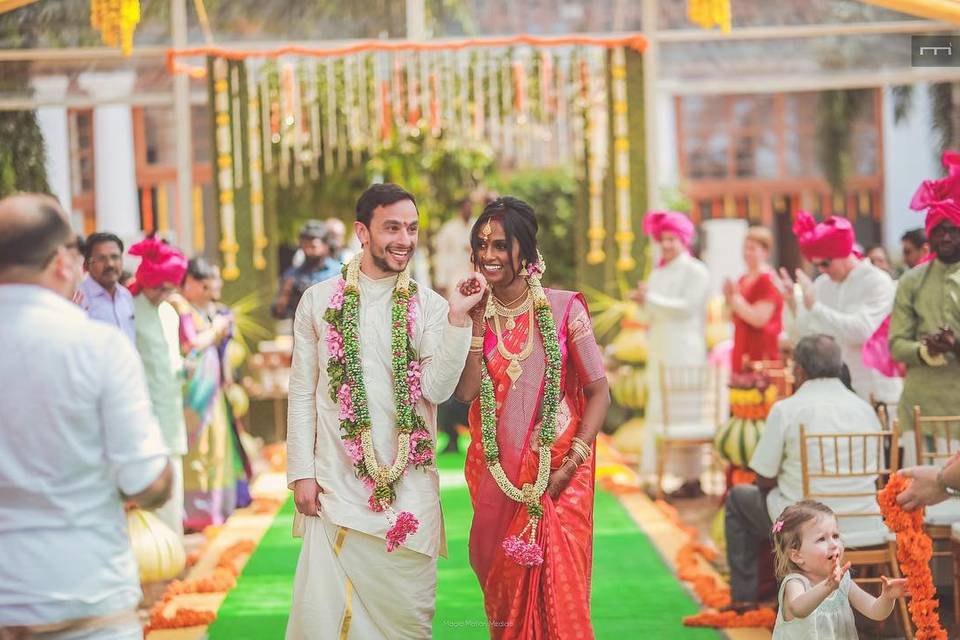 Getting married in the open has its own charm. If the weather is supportive enough, couples today prefer to host their wedding events outdoors any day than indoors. One of the reasons for the mass popularity of destination weddings! Why restrict yourselves to confined spaces when you can enjoy your wedding functions amid beautiful vistas? Lush green wedding lawns, elegant seating by the swimming pool, or premium farmhouses with gazebos and false canopies. If you're planning to organise your wedding ceremonies outdoors too, you must know about the different Types Of Open Air Venues. Read on to know more and start planning!
Lush Green Lawns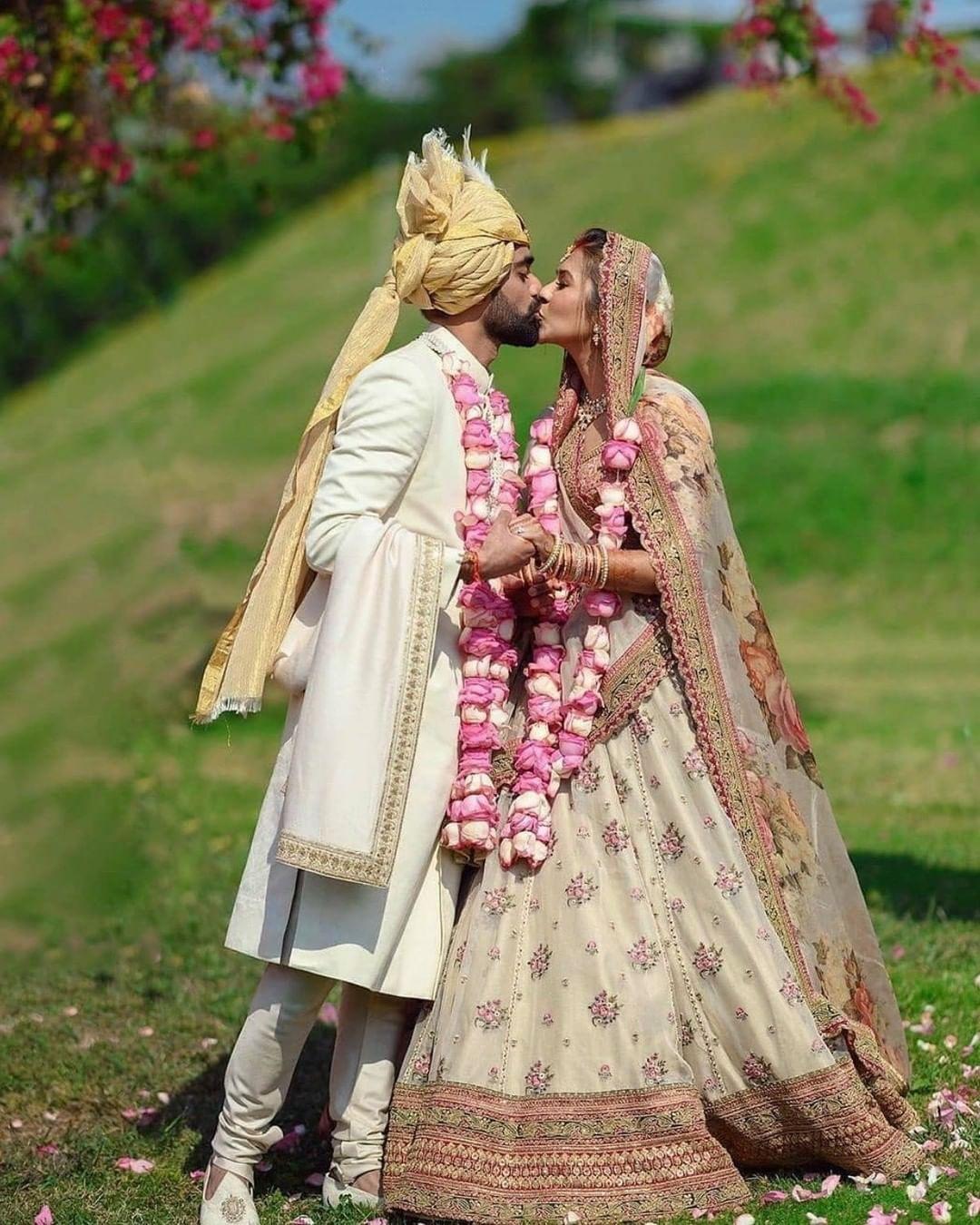 Ideal for an intimate wedding with a modest guest list, wedding lawn is one of the most convenient types of open-air venues that you could opt for. Get some of the most stunning garden decorations using fairy lights, floral streamers, and pretty dreamcatchers to host your wedding functions in a lush green lawn.
Some names: Tivoli Veda (South Delhi), The Ritz by FNP Gardens (Gurgaon), The Palace House (Chennai).
The Beach
Who wouldn't love to get married with the ocean as their wedding backdrop? Beaches and islands are some of the most loved types of open-air venues and for obvious reasons. Book a beach resort and host your Haldi, Mehndi, and wedding right by the sea for some stellar outdoor photoshoot!
Some names: La Cabana Beach & Spa (North Goa), Longuinhos Beach Resort (South Goa), Novotel Mumbai Juhu Beach (Mumbai).
A Cosy Courtyard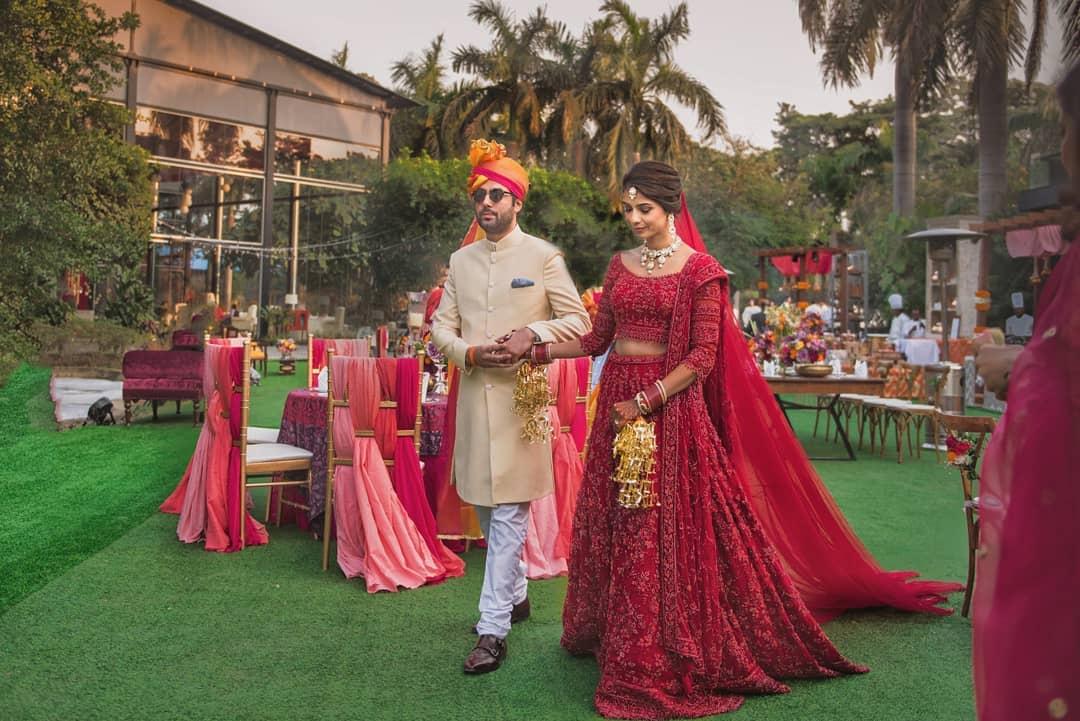 A courtyard is among the most aesthetically charming types of open-air venues. The sheer concept of hosting your wedding functions in an Aangan itself exudes grace and ethnic beauty. Many Indian couples opt for a courtyard wedding to keep the traditional vibes intact. Decorated with some breathtaking rangoli designs, marigolds and diya decorations, accentuate the cultural elegance of your events in a courtyard.
Some names: Courtyard by Marriott, Agra (Agra), The Tamarind Tree (Bangalore), Angana (Bangalore).
Rustic Forest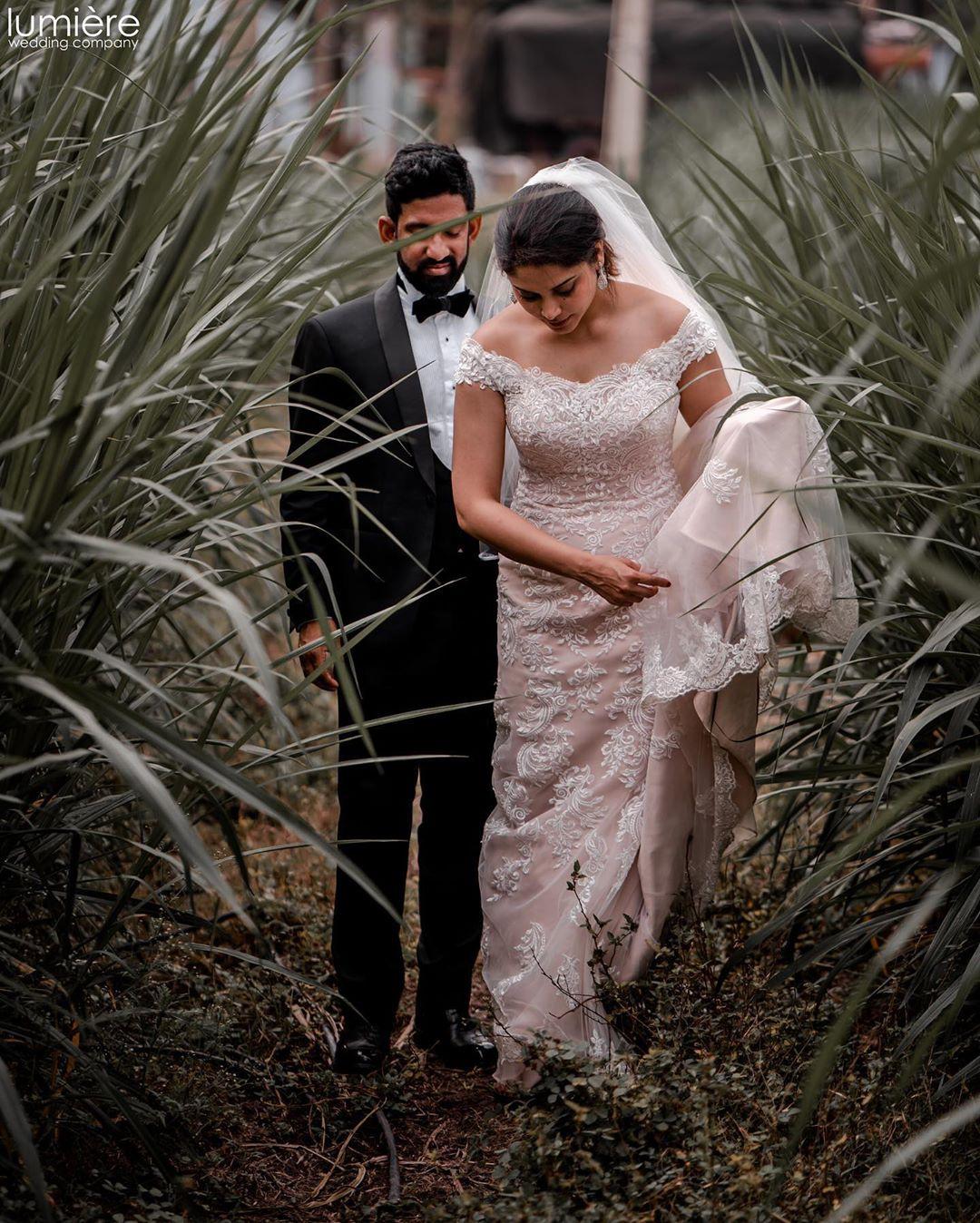 If you're looking for the types of open-air venues with some jungle vibes, you must go for a forest resort with nothing but wild nature surrounding you. A forest venue is ideal for a theme wedding with a rustic touch. The trees, creeks, ponds, birds and woods...what's there not to love? Choose your wedding decor accordingly including bamboo and log furniture with rough finishing, lanterns and fern streamers. Deck up your venue with eco-friendly decorations for special effects.
Some names: The Fern Ranthambore Forest Resort (Ranthambore), The Fern Gir Forest Resort (Junagarh), The Jungle Resort Amba (Kolhapur).
By The Pool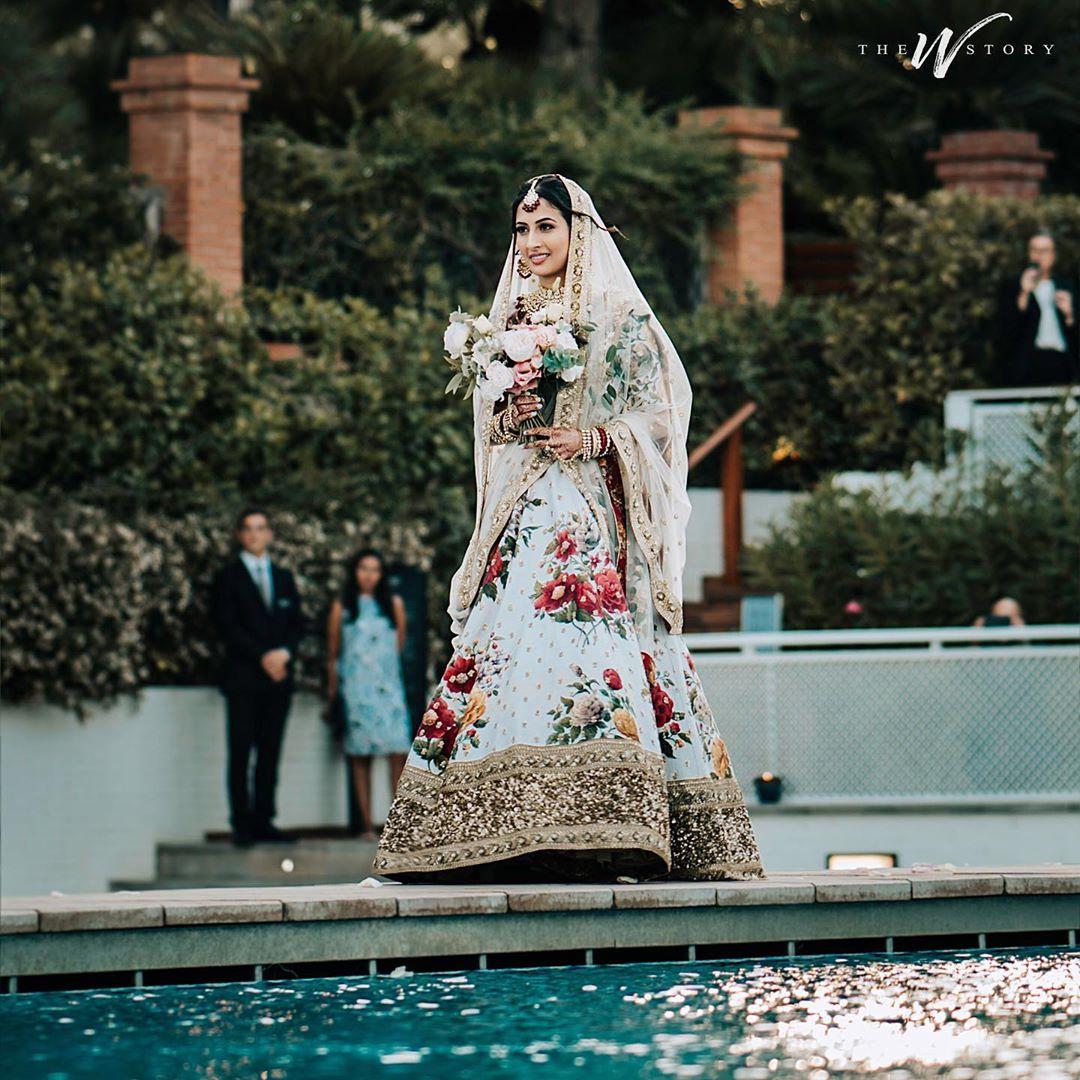 A pool is one of the most popular types of open-air venues for more than one wedding ceremony. From a fun and cheerful Haldi celebration to a crazy Bachelor's pool party or an elegant wedding...everyone loves to be around a pool. Organise fun Haldi games or a rocking Cocktail night with romantic songs playing in the background to make the most of your open-air poolside venue. For a wedding, decorate the guest chairs with bows and umbrellas colour coordinated with the mandap drapes.
Some names: Nilaya Hermitage (North Goa), The Grand Legacy (Satara), Hotel Ramada Neemrana (Alwar).
Vintage Vineyards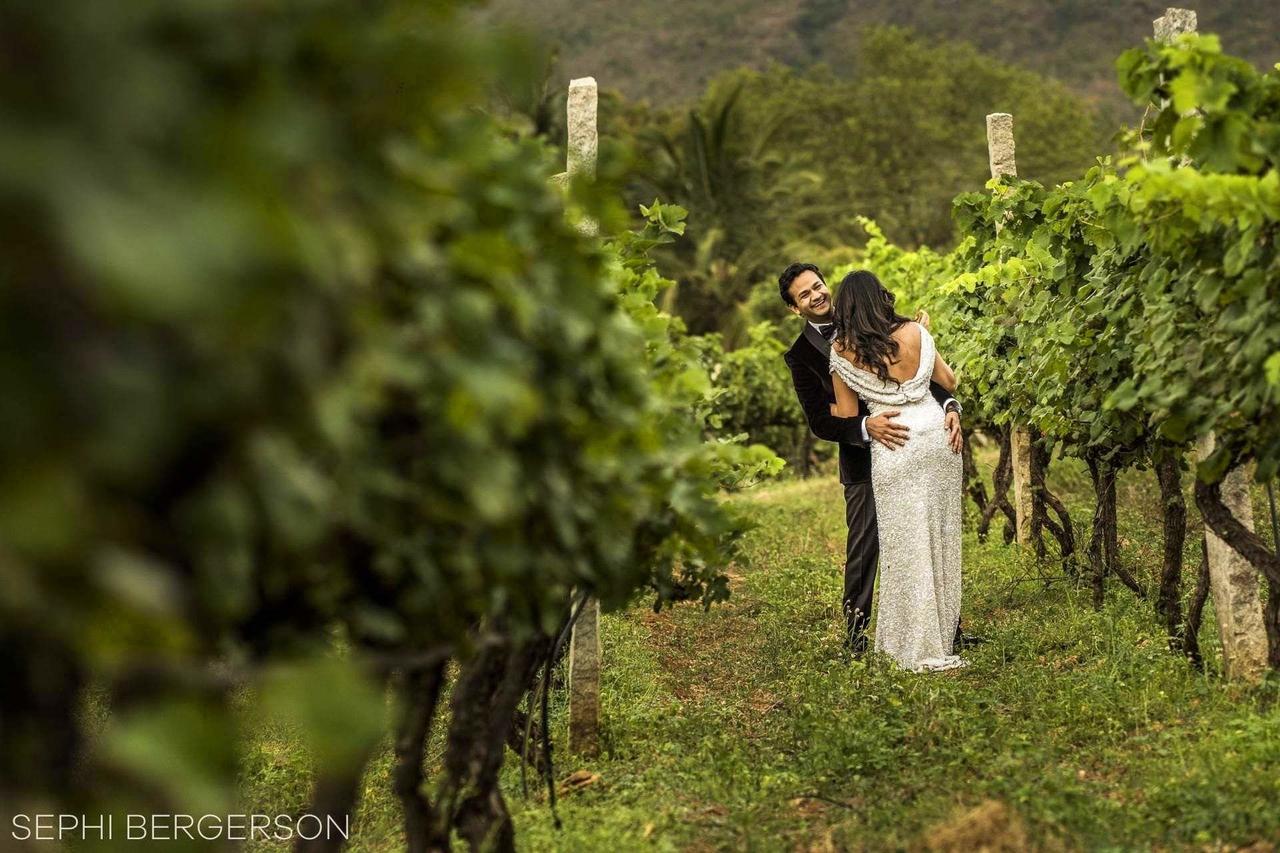 Image Courtesy: Sephi Bergerson
Getting married by the vineyards is one of the most sought after open-air venue ideas among couples! Not only the location is spectacular hence, great photo-ops, but the staying in the vineyard with your close ones to celebrate your wedding is an altogether delightful experience. The wine-tasting sessions, tying the knot amid the green valley and not to mention, the lip-smacking food and drinks! Get married in style in the Nashik valley to add oodles of glam to your wedding, as well as wedding photo album!
Some names: Sula Vineyards (Nashik), Soma Vine Village (Nashik.
Top Of The Mountain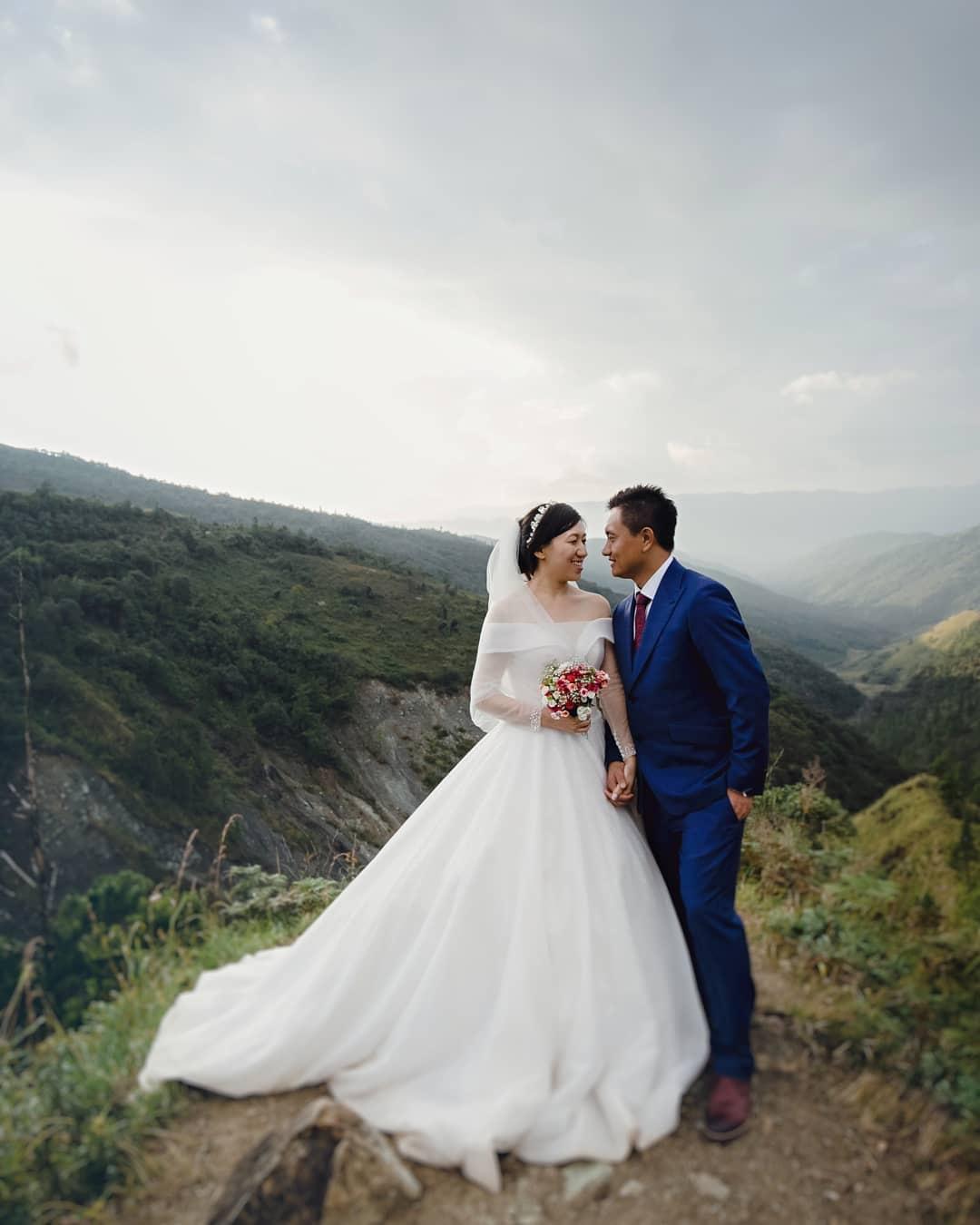 Imagine tying the knot from the top of a mountain overlooking the deep valleys! Who wouldn't want to say their "I do"s with that kind of a magical ambience around them? When you're looking for types of open-air venues, do consider a mountain resort as one of your options if you really want to take some mesmerising wedding memories with you. Don't forget to get your pre-wedding photos shot there too!
Some names: The Lalit Grand Palace (Srinagar), Treehouse Chail Villas (Shimla), Jaypee Residency (Dehradun).
Look for types of open-air venues that have multiple event space facilities. In case you're planning a monsoon wedding, there should be backup spaces too. Check with your venue vendors about the accommodation for guests, parking and ushering facilities. Speak to your wedding decorator about different options to decorate your open-air venue. You can also go DIY for an intimate garden wedding using bangle decorations or self-made floral Rangoli designs. Add colours to your event area to make the pictures as well as your memories vibrant!
Haven't hired a wedding planner yet? Take a look at our vendors' list for some great deals.
Find Top Venues in India:
Wedding Lawns & Farmhouses Delhi NCR l Wedding Lawns & Farmhouses in Mumbai l Wedding Lawns & Farmhouses in Bangalore l Wedding Lawns & Farmhouses in Jaipur l Wedding Lawns & Farmhouses in Kolkata l Wedding Lawns & Farmhouses in Dehradun