14 Outdoor Photoshoot Pictures You Need To See Before Planning Your Own Shoot!
A wedding is incomplete without an outdoor photoshoot as this is the only time that bride and groom get to spend some quality time and get some captivating shots without friends and relatives. Here are some ideas to make yours one for the ages!
The trend of having a pre-wedding outdoor photoshoot did not prevail a decade ago but these days, it is like one more ritual has been added to Indian weddings! An outdoor photoshoot now holds a lot of significance in a wedding as the bride-to-be and groom-to-be get some time for themselves during which they get to know each other well and even experience the beauty of nature together!
Every couple dreams of having a gorgeous and regal pre-wedding outdoor photoshoot. Couples want their pre-wedding photoshoot poses and theme to be out of the box and for this, they need an out of the box location! If you want to make this happen, here are a few locations that will make your pre-wedding outdoor shoot a memory to cherish forever. Remember, you don't just need a great photographer – it's all about your background too!
Check out these ideas:
1. Get down and dirty at the beach!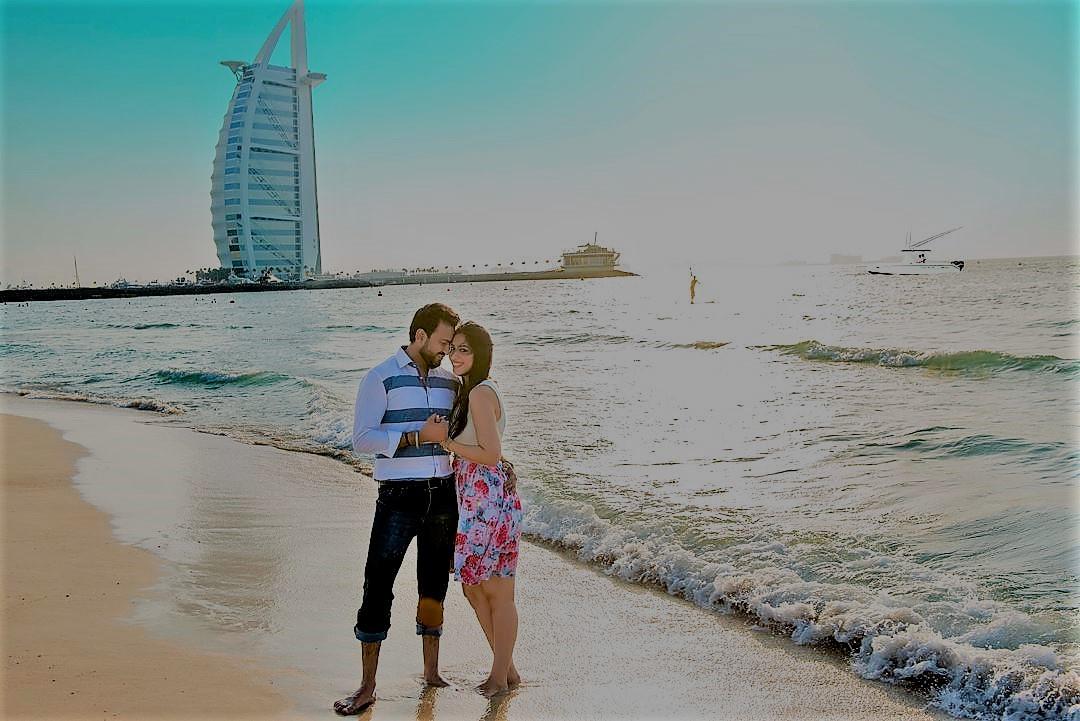 The beach seems to be every couple's happy place where they enjoy high tides with a beautiful sunset. And no couple can deny the fact that the beach is the most peaceful and aesthetic place for an outdoor photoshoot.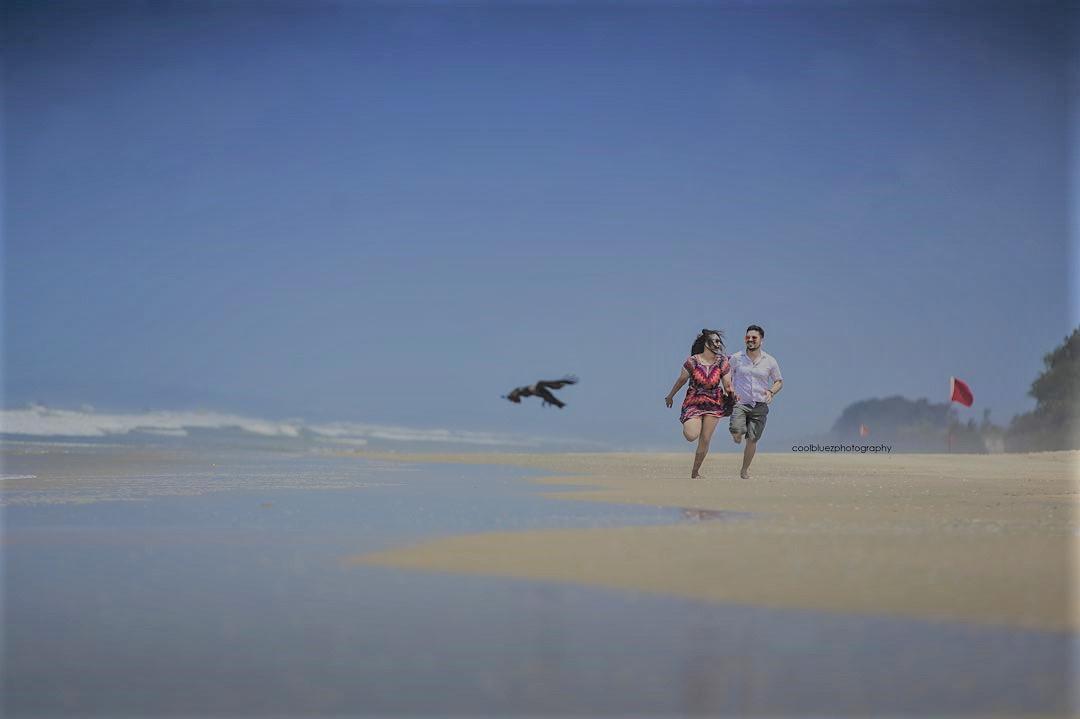 The kind of visuals that a photographer can shoot are endless as there are so many creative aspects for couple photoshoot poses at a beach. The wide and silhouette shots have always been a hot favourite when it comes to great beach clicks!
2. Show off your love for luxury by posing with fancy cars in the desert!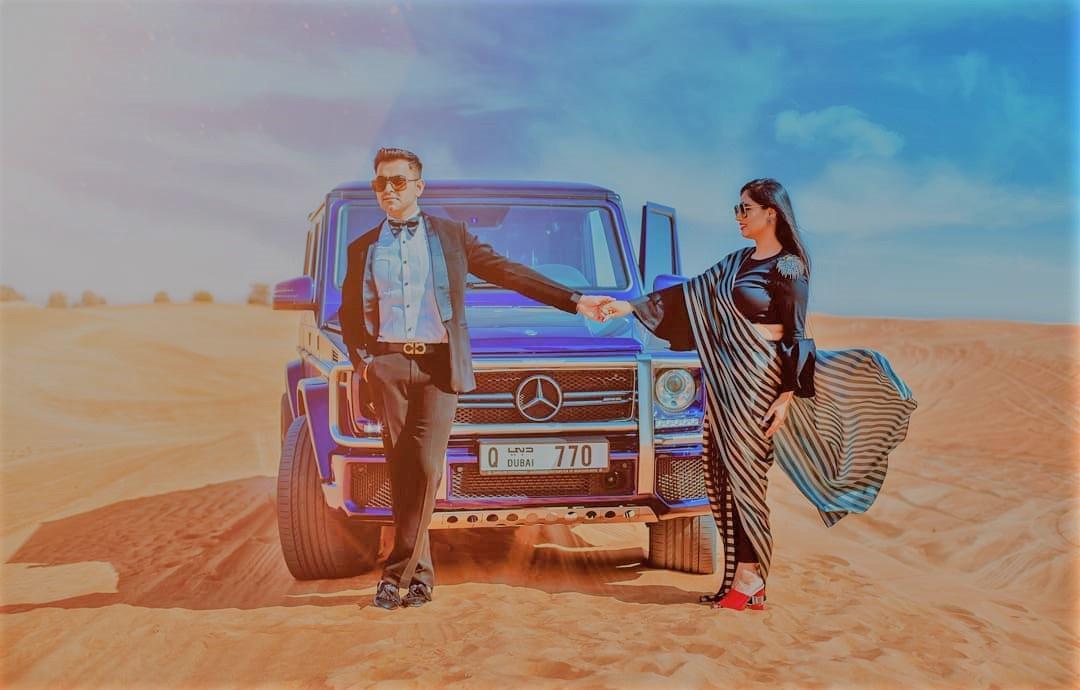 If you wish to add an essence of royalty in your pre-wedding outdoor photoshoot, then this location might be the best pick for you. Driving a vintage car in the desert with the perfect amount of sunlight can do wonders.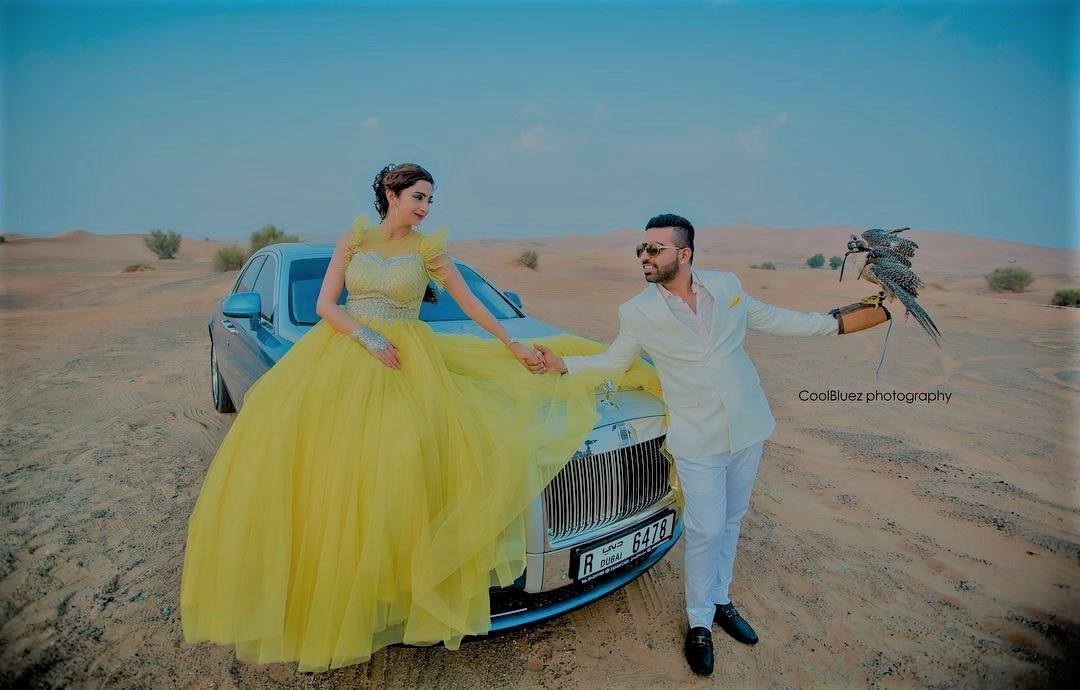 This location is visually appealing thank to the vast expanse of desert sands. However, if you think that all desert photoshoots look the same – think again! You can add little details like holding an eagle on your hand or riding on a camel in order to make your photoshoot unique!
3. Recreate one of the most romantic films of all time!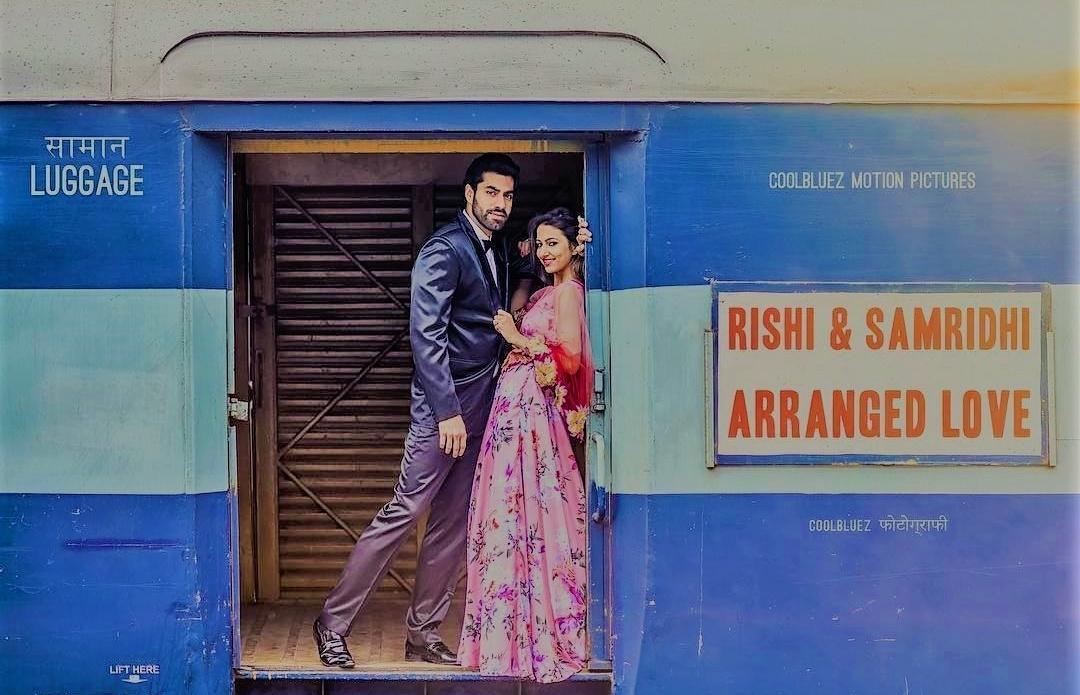 Are you a big DDLJ fan? Does a train bring out the hidden Raj and Simran in you? If yes then you should definitely do a train shoot and make a sequel shot of the famous Raj-Simran train shot.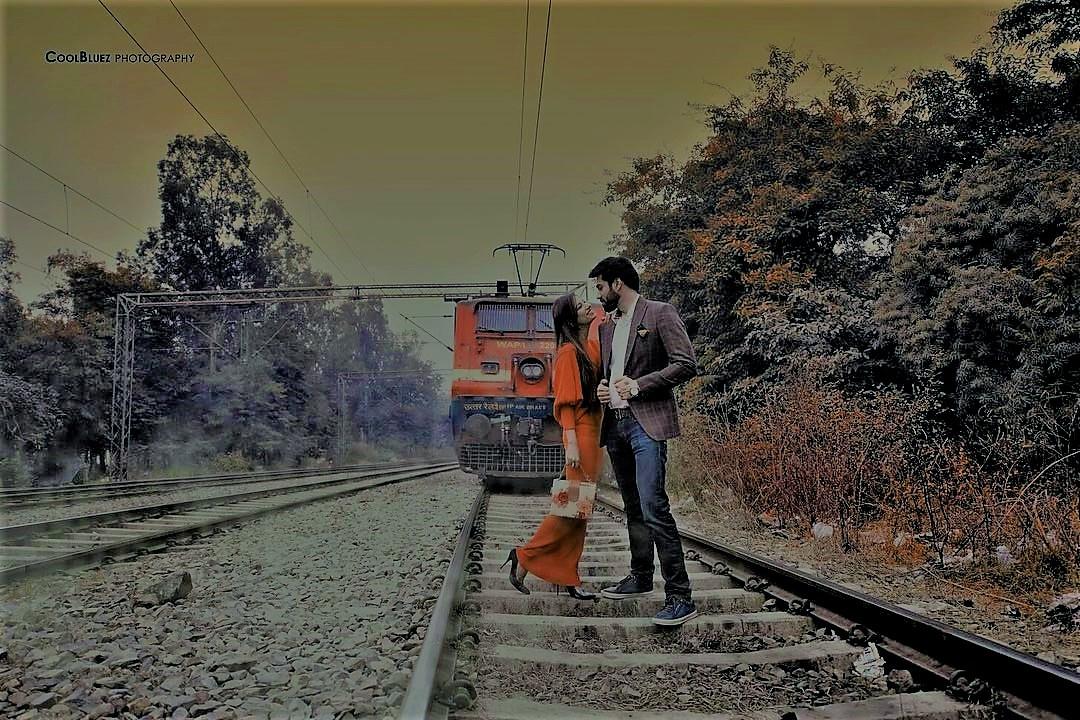 There are many train museums where you can get these fascinating shots and re-live your old school moments too!
4. Add some lush greenery for aesthetically pleasing shots!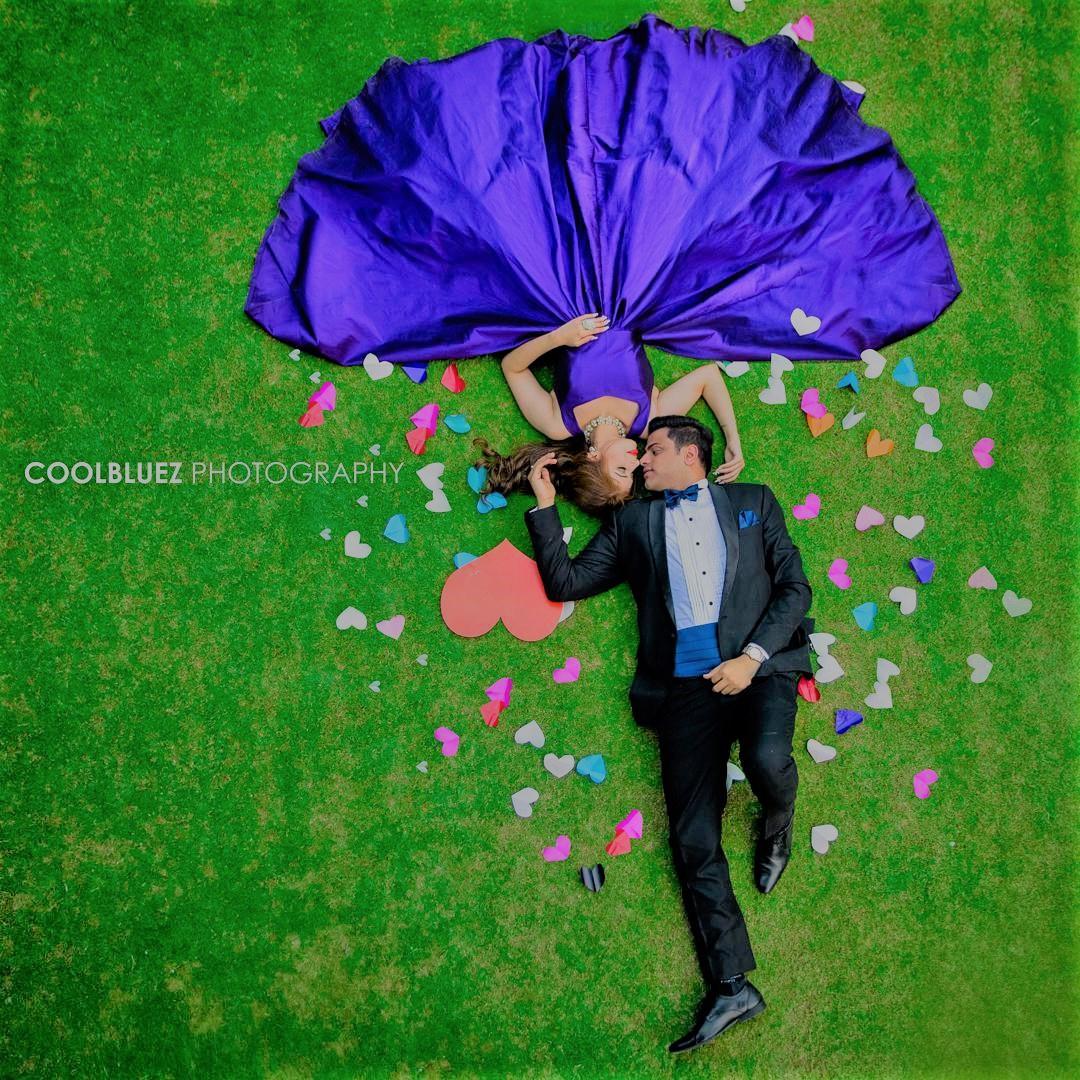 There is nothing more aesthetic and pleasant than a park location and greenery shots are definitely a classic. The park shoot can never be boring because of the kind of beauty added by the foliage in a shot is enchanting.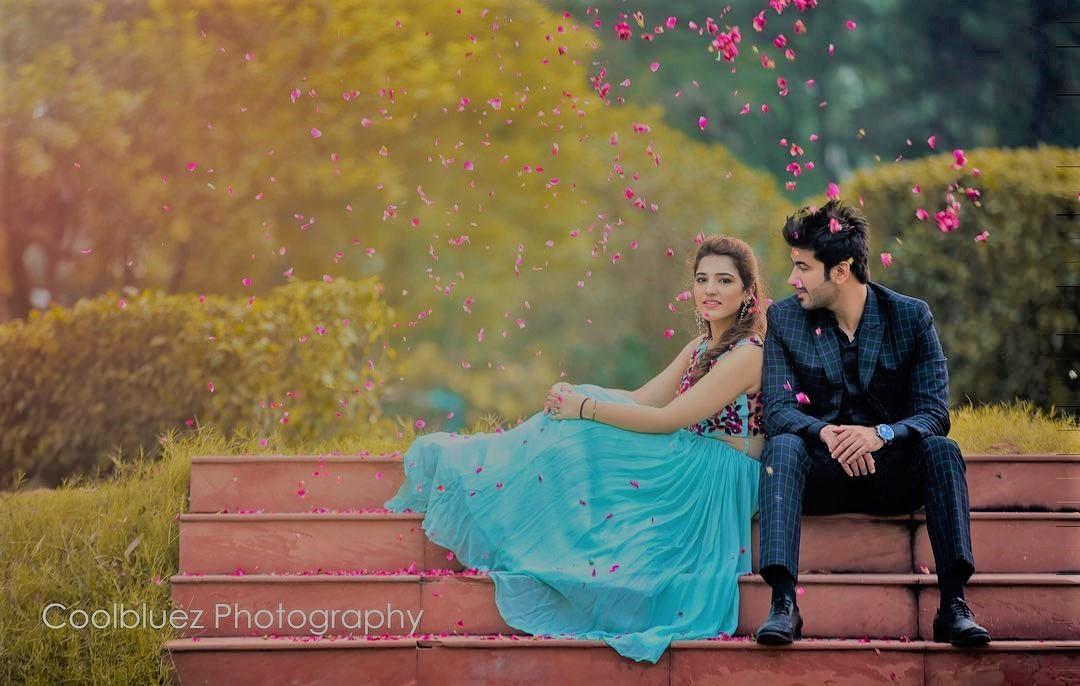 The best use of drones can be made in a park because of the spaciousness. Also, you can use different props in the park and use them to add magic to your outdoor photoshoot!
5. Get wild in your natural habitat!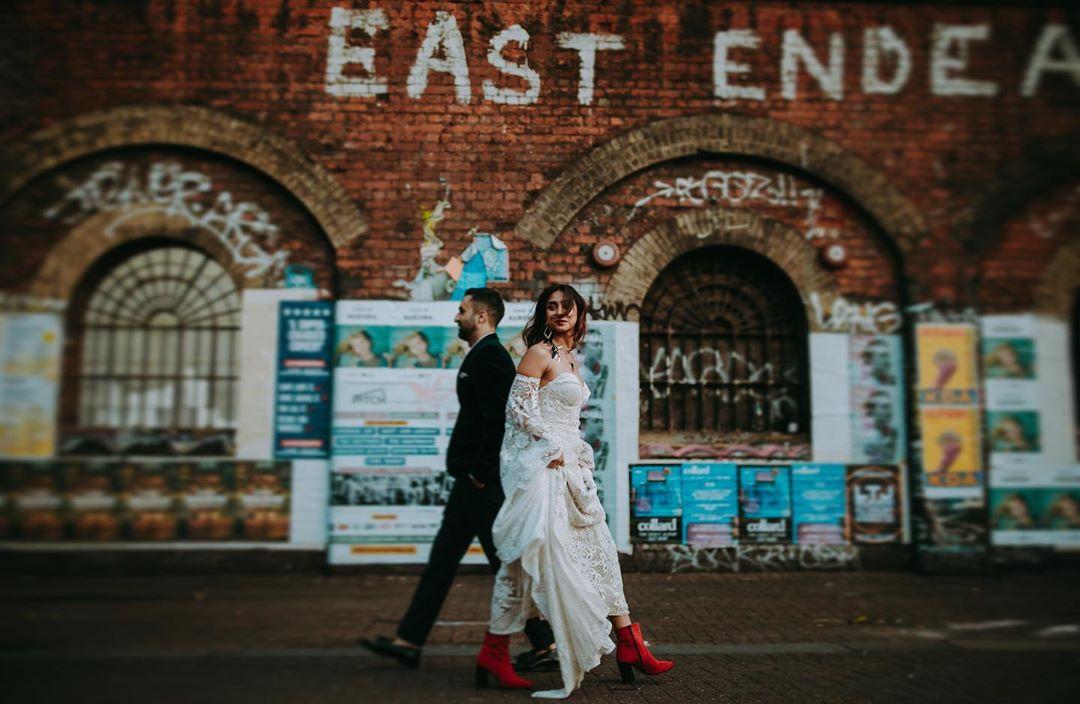 A decade ago, no one ever thought that these random places like streets, shops, and busy markets will be seen as a beautiful location for a pre-wedding shoot. The visual of a street or market adds hints of candidness in your shot, which makes the shots look natural.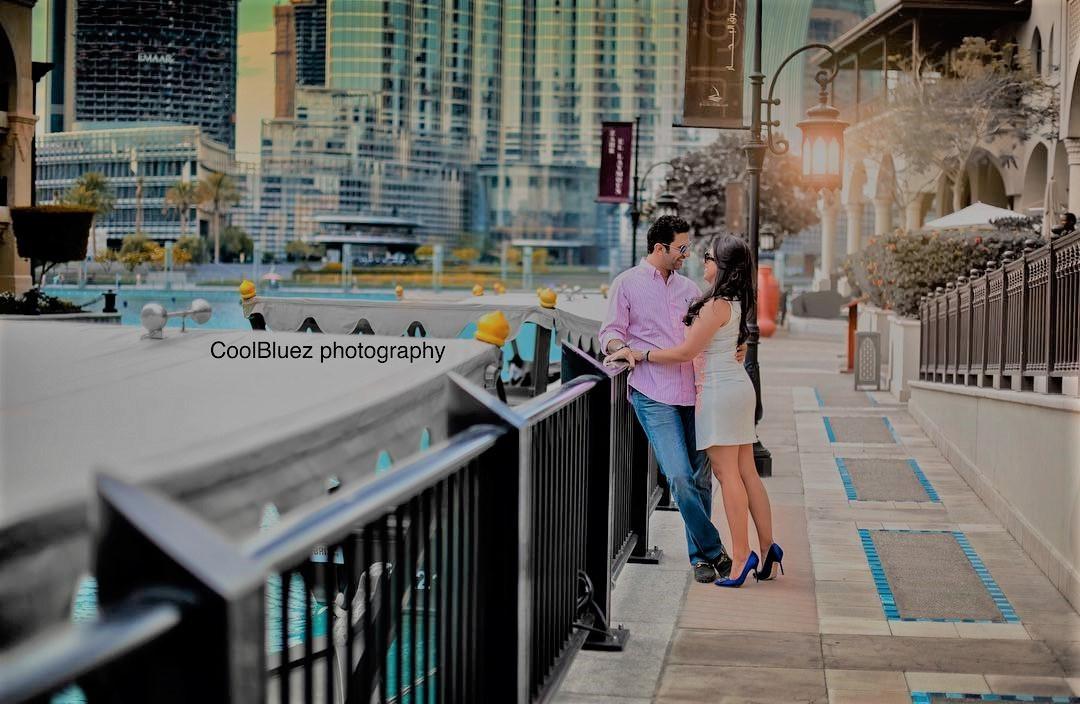 Many couples choose this kind of photoshoot to relive their sweet moments. For instance, they love to get shot at the street where they first saw each other or the restaurant where they had their first date! They make the perfect backdrop for the couple's romantic poses.
6. Create the most romantic shoot during chilly evenings on the hills!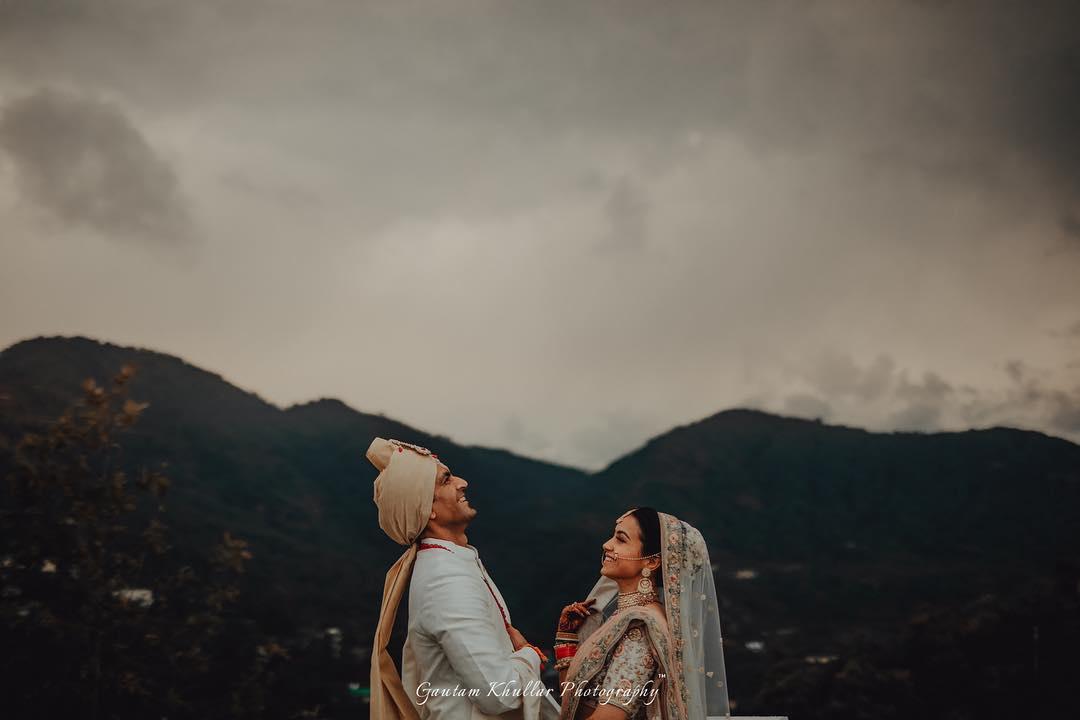 Do you wish to have a memorable outdoor photoshoot and a little vacay too? If yes, then you should travel to the mountains and get your pre-wedding shoot organised in the hills.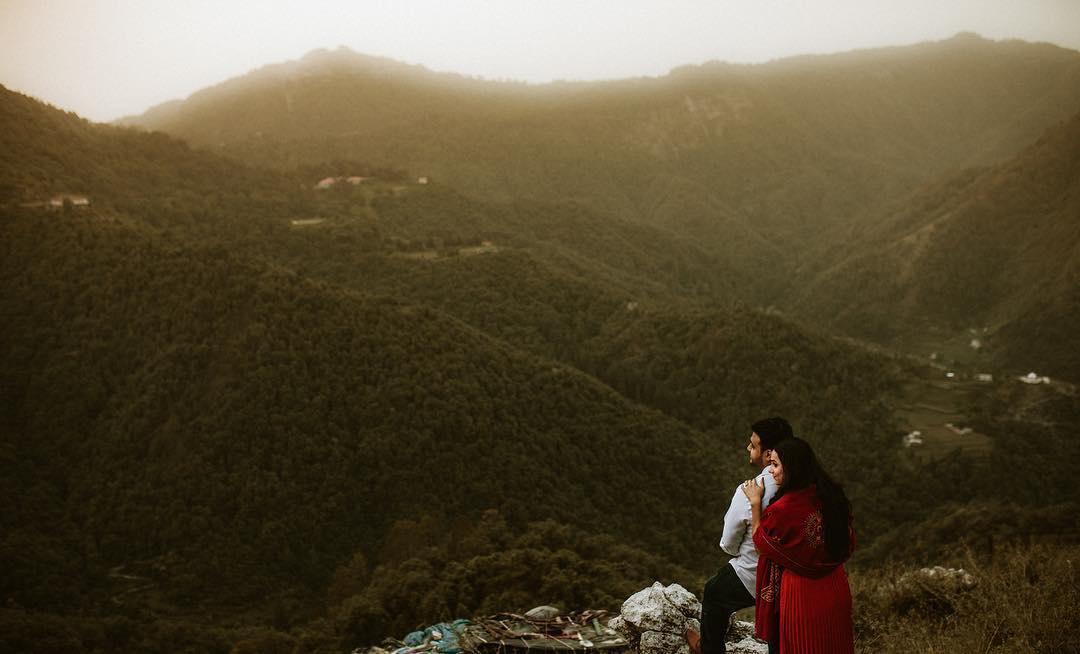 The exquisiteness of mountains and the artistic view is unbeatable, which is why everyone fantasises about a mountain photoshoot. The landscape filled with natural beauty will enhance your photoshoot by a million times!
7. Add an element of culture to your shoots by visiting forts!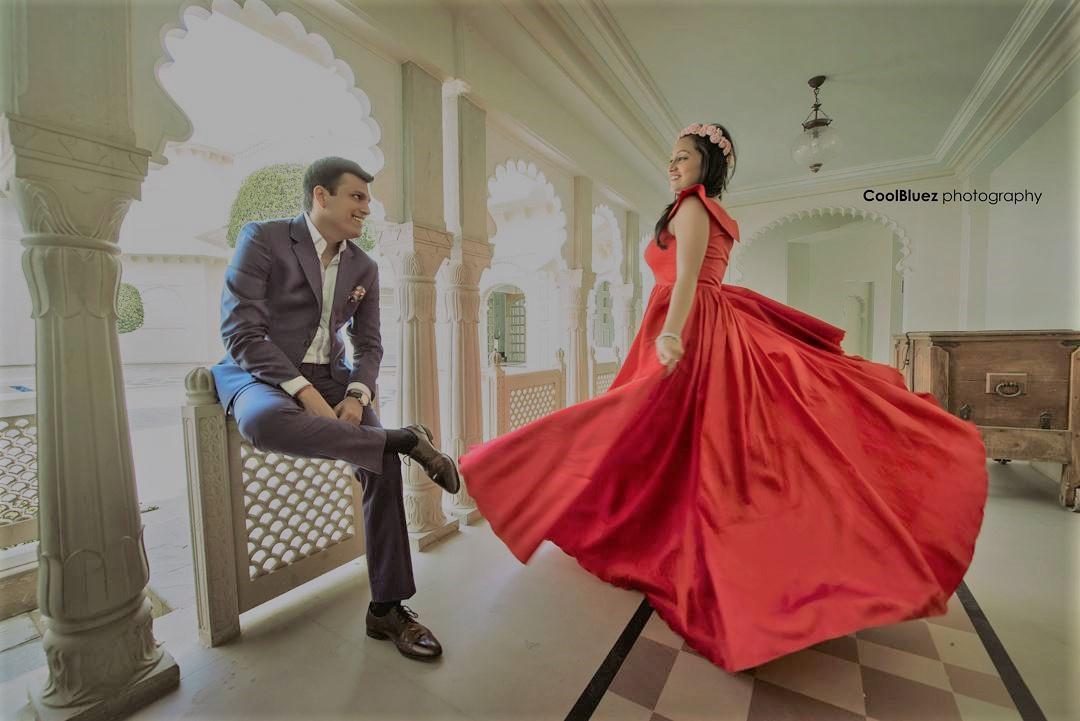 Forts are the go-to place for a pre-wedding shoot because of their historic and cultural value. A massive building with high walls and intricate carvings on it is captivating.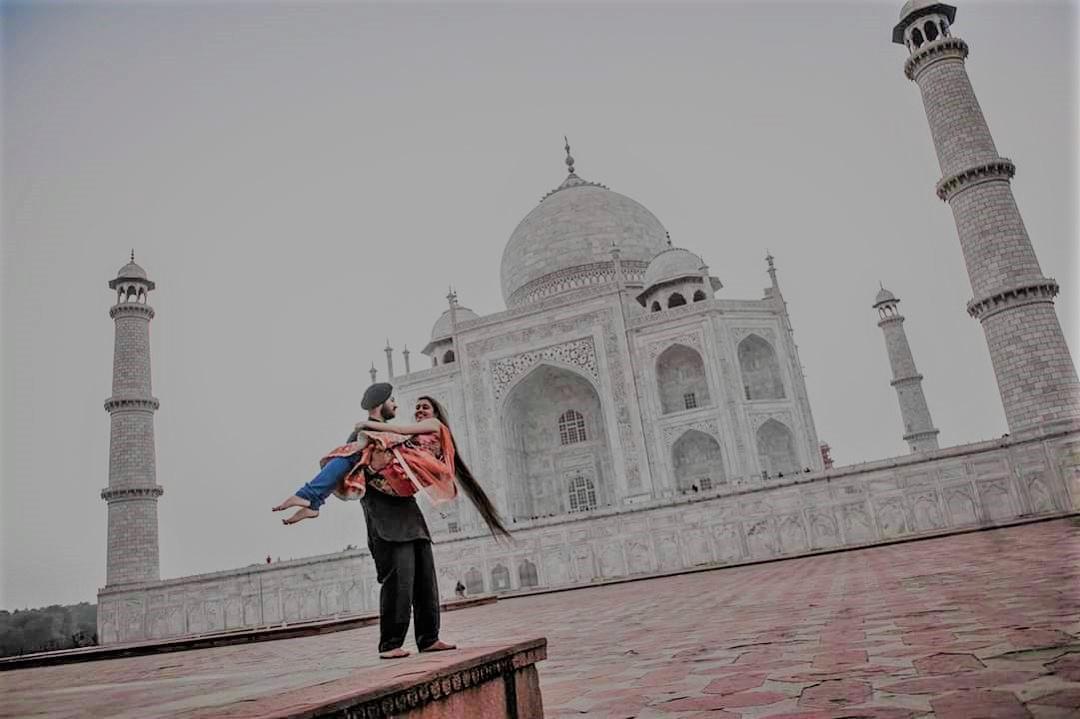 The aesthetic buildings add a touch of royalty in a shoot and will make these pictures the one you will cherish forever. The wide shots that cover the huge fort with greenery are all you will need to make yours the best!
While planning your outdoor photoshoot you should know that the location and well as the photography skills both go hand in hand. An aesthetic place with beautiful props is all you need to get the perfect shots.
Now that you know about the different shoot ideas, it's time to get in touch with our amazing photographers!