9 Unique Wedding Destination Ideas for a Quirky Wedding
Here are some of the most unique wedding destination ideas for you to make your wedding a quirky and unforgettable one. Read on!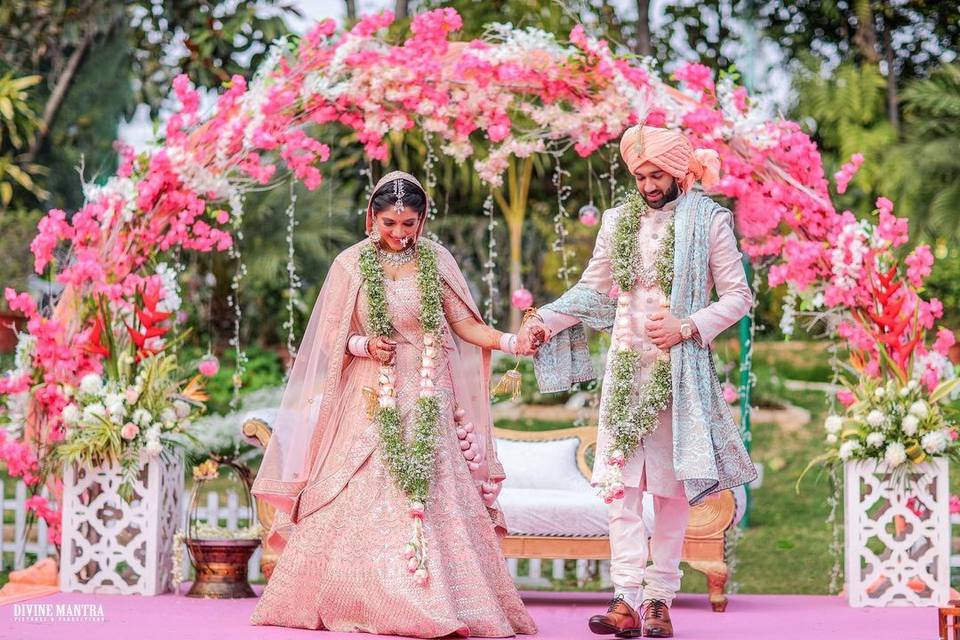 Weddings are a royal affair - a fairytale come true. Be it in a banquet hall or at a unique palace, a wedding is always a dream come true. The to-be-wed couples are constantly looking for something unique or out-of-the-ordinary while planning their own wedding. Be it some quirky wedding decor like dream catchers or unique seating arrangements using ghost chairs - there is always a trend that adds to the quirk of the wedding.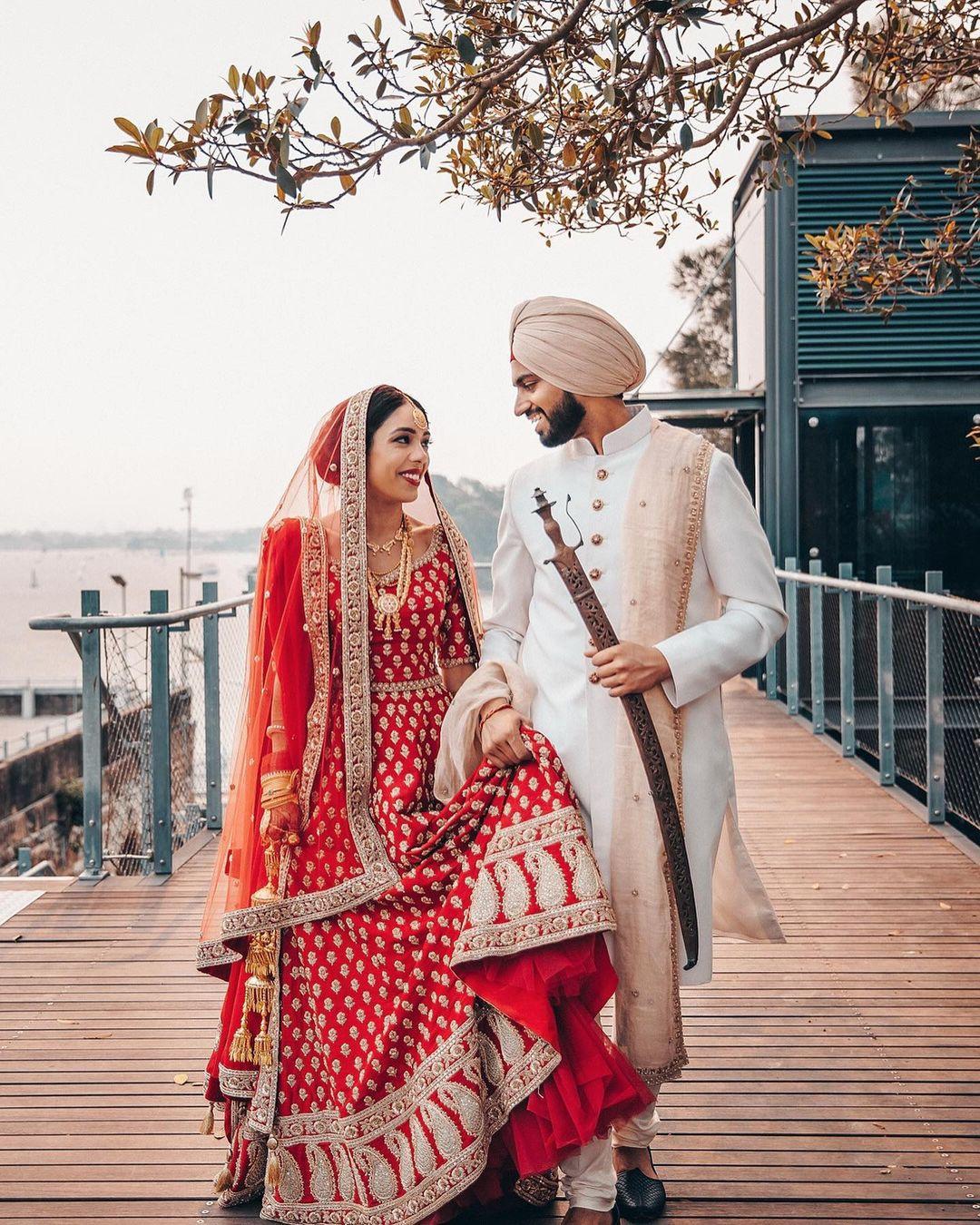 Image Courtesy: Shades Photography India
One thing that can make or break your wedding planning has got to be the wedding venue. The venue comes on top of the wedding planning checklist. What if we tell you that decor and catering are not the only elements that can add to your wedding quirk? What if we tell you that we have a list of fantastic yet unique wedding destination ideas to make your wedding quirky and fun? You heard us right!
We bring to you our list of unique wedding destination ideas that will help you add some quirk to your wedding and make it an unforgettable celebration for all to witness and be a part of. Keep scrolling and start planning!
Wedding at a Treehouse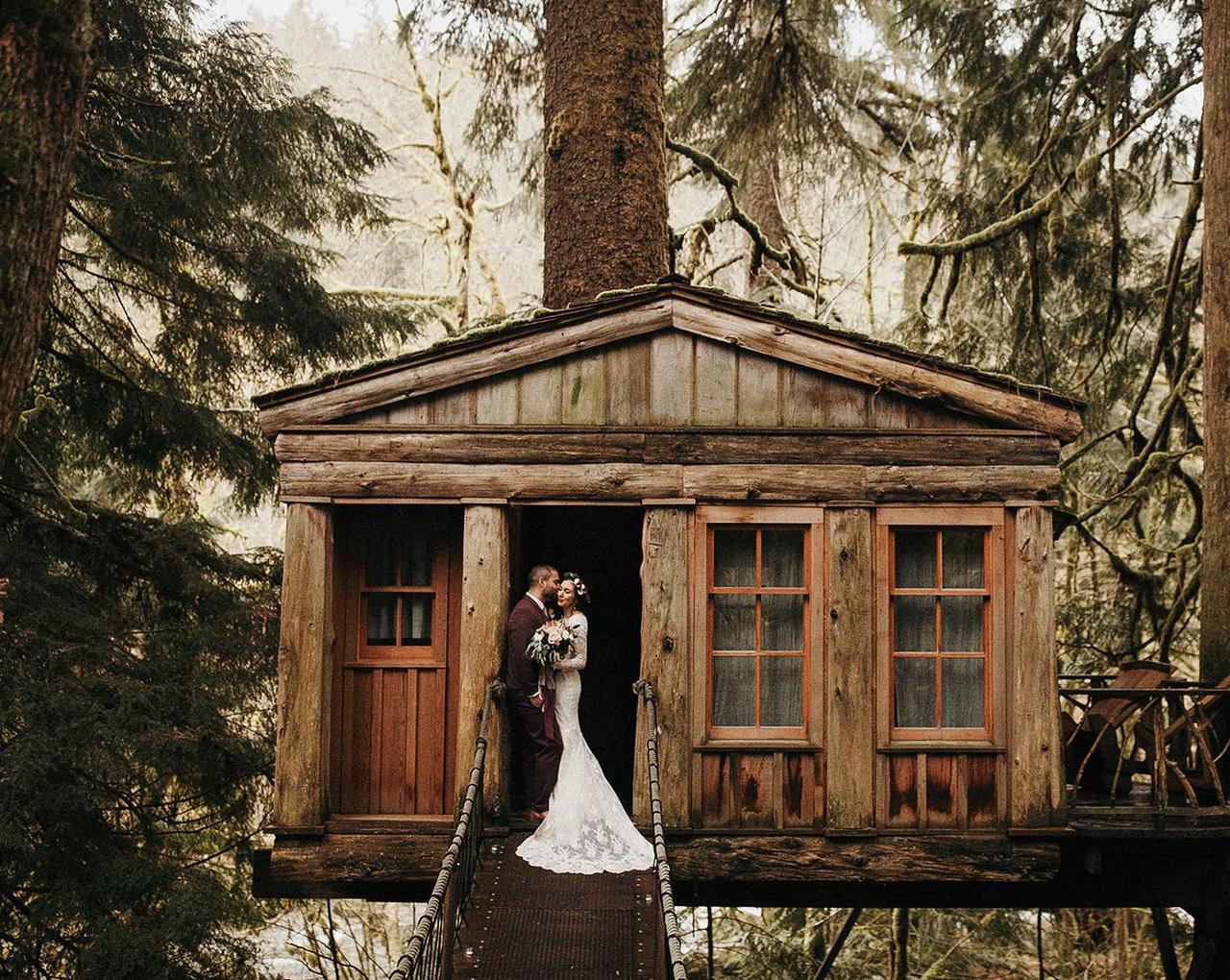 Image Courtesy: Jordan Voth
Treehouses form an integral part of many of our childhood memories. A treehouse is that spec from our favourite memories that have often been turned into luxury venues for the adults to enjoy and host weddings at. Yes, you heard us right! Hosting your wedding in a treehouse will probably be that out-of-the-box idea that will make your wedding an unforgettable celebration. Floating above the ground or above the water on stilts that take you to cloud 9...well not literally but you get the feel right? Be it a wooden treehouse or a more permanent structure, tying the knot on a treehouse is everything quirky and magical all at once.
Glasshouse or Greenhouse Wedding Venue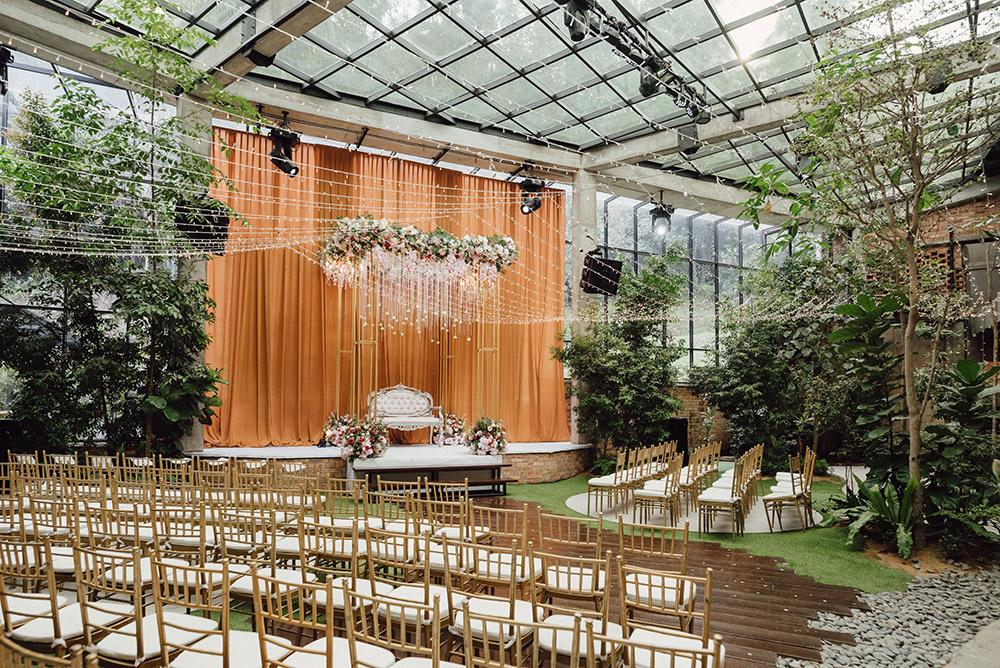 Image Courtesy: Peter Herman Photography, Venue: Glasshouse at Seputeh
Though transparent tents have become very popular in the past few years when it comes to wedding decoration, you can host your wedding in a glasshouse or a greenhouse. The beautiful plants and breathtaking greenery is sure to make your wedding backdrop magical. Especially if you need a natural background to your wedding in the city and you like simple vintage decor with a hint of mystical - a glasshouse or greenhouse fits perfect to be your wedding venue. You can add some charms and colourful decor to add to the quirk.
Vineyard Wedding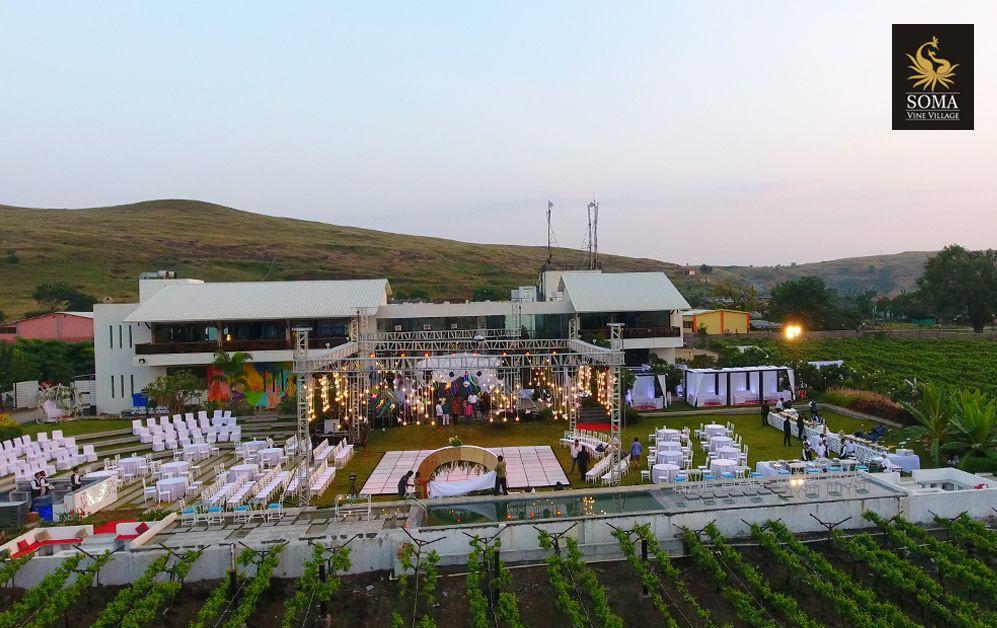 Now vineyards have become a popular venue choice for the millennials to exchange their vows. The green stretches of well-manicured rows of grapevines, the crispy fresh air and the serenity make for a perfect wedding venue. If you are looking for a unique wedding destination to make your wedding ceremony stand out from the rest, plan a countryside wedding at one of the vineyards and watch the magic unfurl right in front of your eyes. From mesmerising photographs to witnessing a breathtaking sunset while sipping wine with your loved ones - your sundowner wedding will have the most unique wedding venue to make your D-day a quirky one.
Wedding in a Farm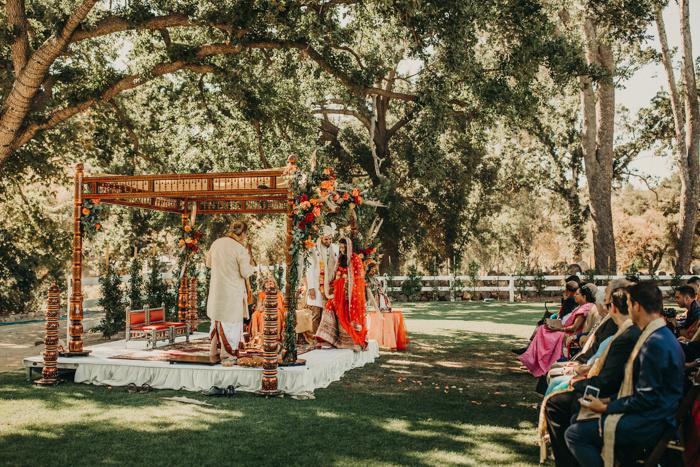 Image Courtesy: Jenny Collen
Haystacks and pampas grass or Kans grass with a lush green carpet of grass under your feet immediately paints a beautiful rustic picture. If you want to break away from the regular wedding venues like the banquet halls or the hotels to try out some unique wedding destinations that will turn your big day into a magical affair, then you must plan your wedding on a farm. While the western world has painted a gorgeous picture of farm weddings with horses and other stable animals adding to the beauty of the wedding - you can try your hand at a farm wedding too. In the case of a winter wedding when the lands of our country are blooming in rich yellow shades of mustard fields - you might want to recreate the DDLJ scene, Senorita! Who doesn't approve of a little Bollywood especially when it is SRK?
Weddings with a Mountain Backdrop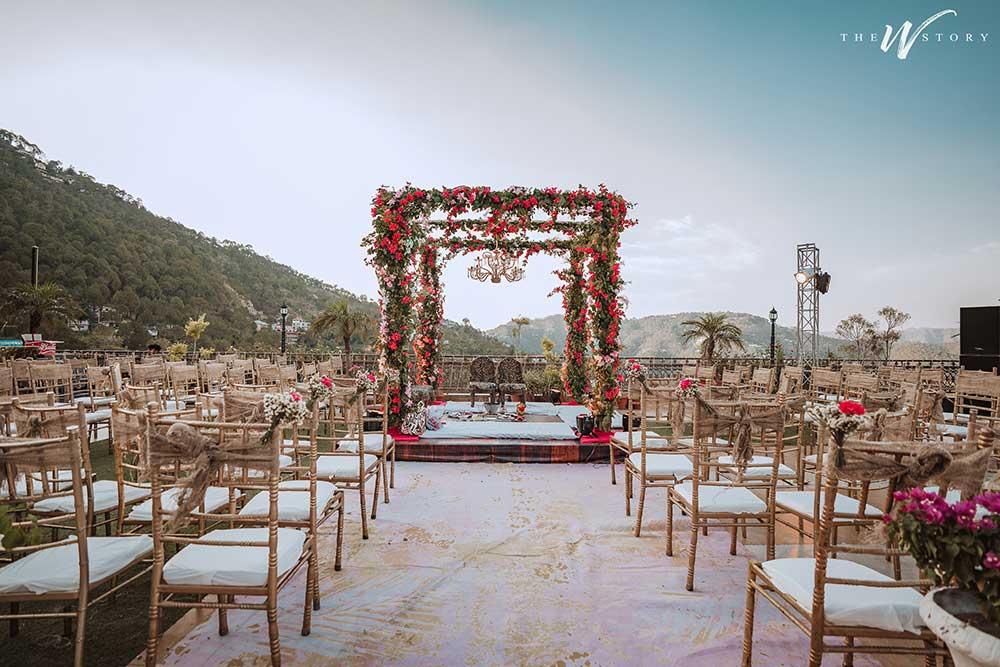 The snowcapped mountains are a view that is sure to turn any place enchanting. If you have a heart that finds home in the mountains, find a venue that offers a rooftop or a lawn overlooking snow-capped mountains in the backdrop for your wedding. The photogenic scenery of the hills will add to the beauty and aesthetic of your wedding ceremony making your wedding venue a unique and quirky one.
A Stadium Wedding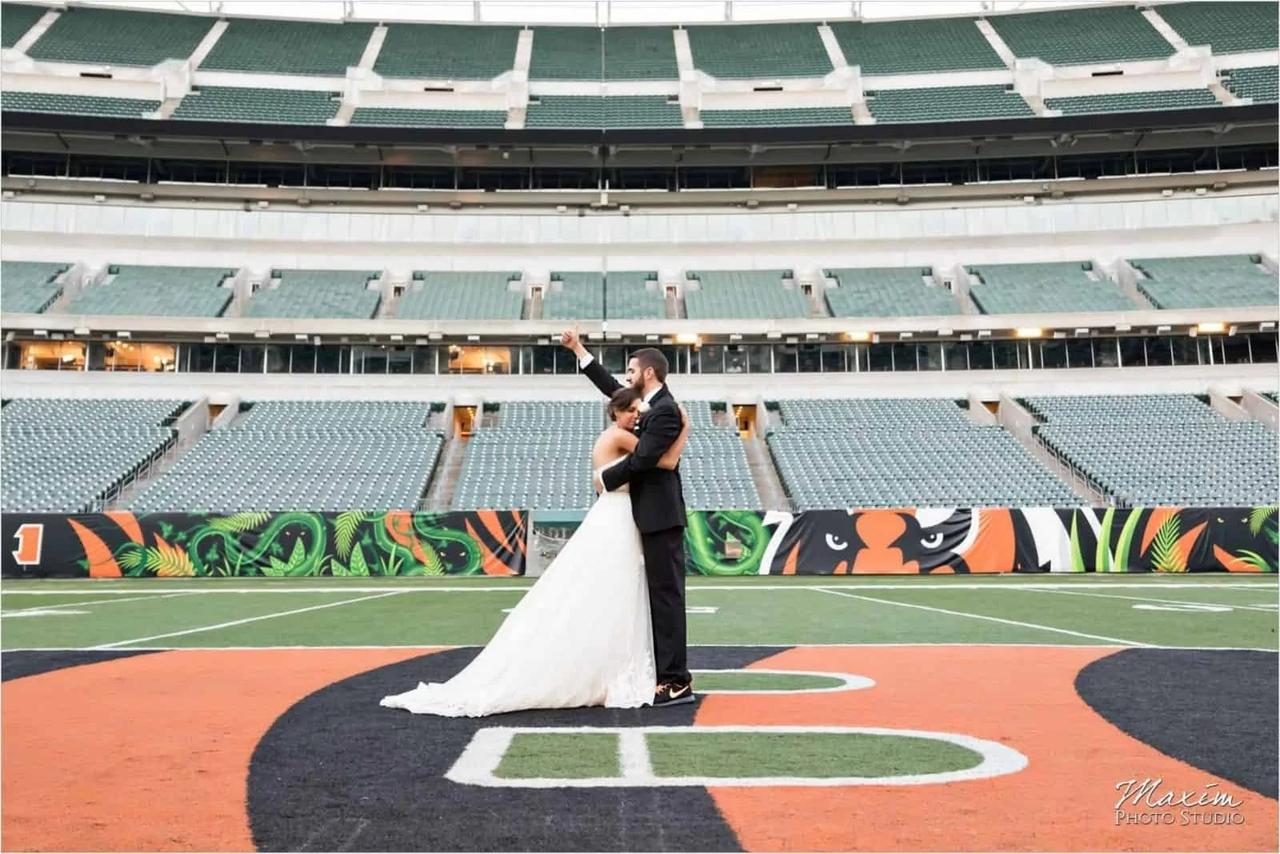 Image Courtesy: Maxim Photo Studio
Dharamshala stadium is the only stadium that sits on the lap of the mountains that high. While cricket is one of the most loved sports of the country, stadiums are also used for our national sport - hockey, football and other such sports. But stadiums are not only meant for sports! Wondering how? If you have not yet watched the episode of Keeping Up With The Kardashians where Kanye West books a whole stadium to propose to Kim Kardashian then now is the time! Take inspiration from the regal affair and plan your wedding in a stadium. A stadium wedding is not only meant for big weddings but can also be your venue for an intimate wedding if planned right!
Amusement Park Venue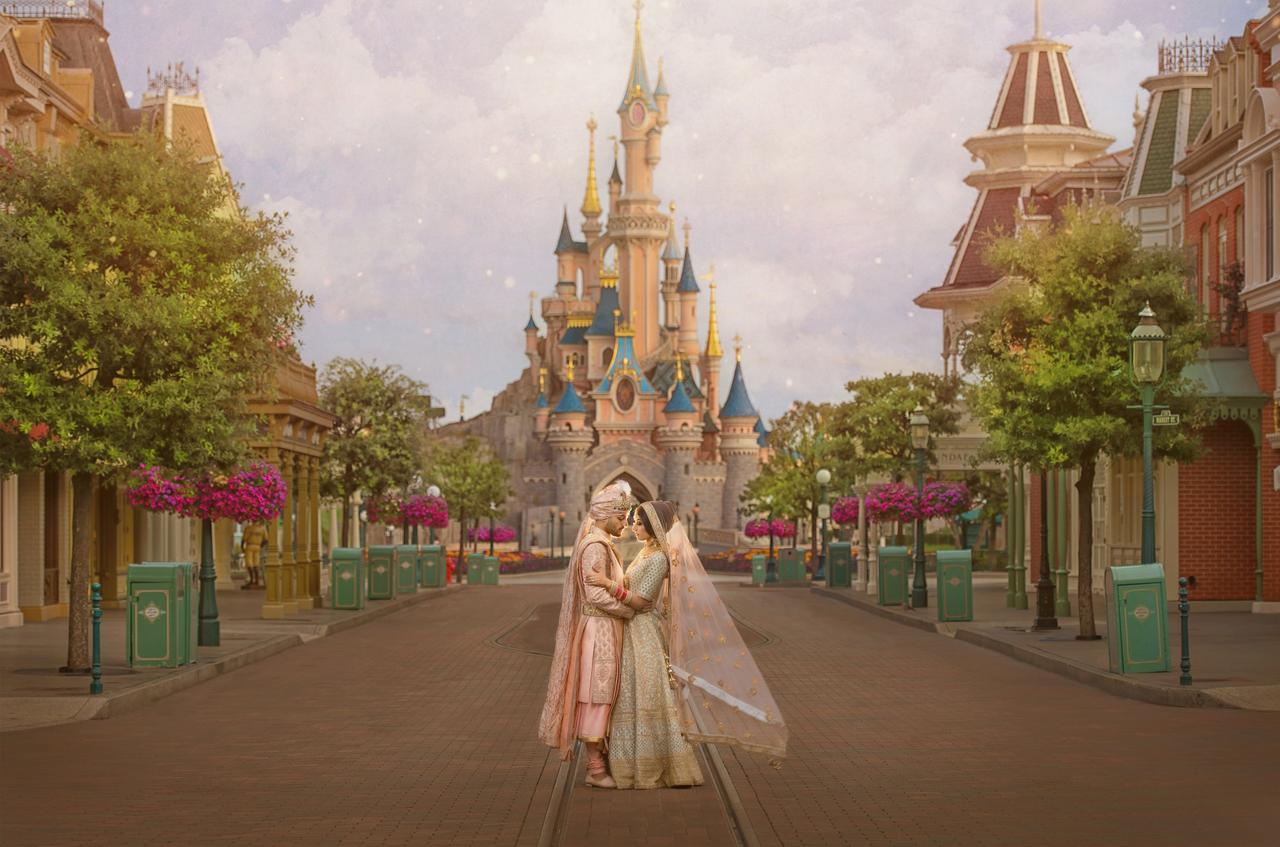 Image Courtesy: Vivaah Weddings
Did the Disneyland wedding make your heart flutter too? Yes, an amusement park is another unique wedding venue that will turn your wedding into a memorable affair for all. Right from the quirky lights, rides and other elements that add to the whims - it will all add up to be a fun and frolic filled wedding affair. If not Disneyland, there are a multitude of amusement parks that can be booked to host your D-day.
Wedding Venue in the Forest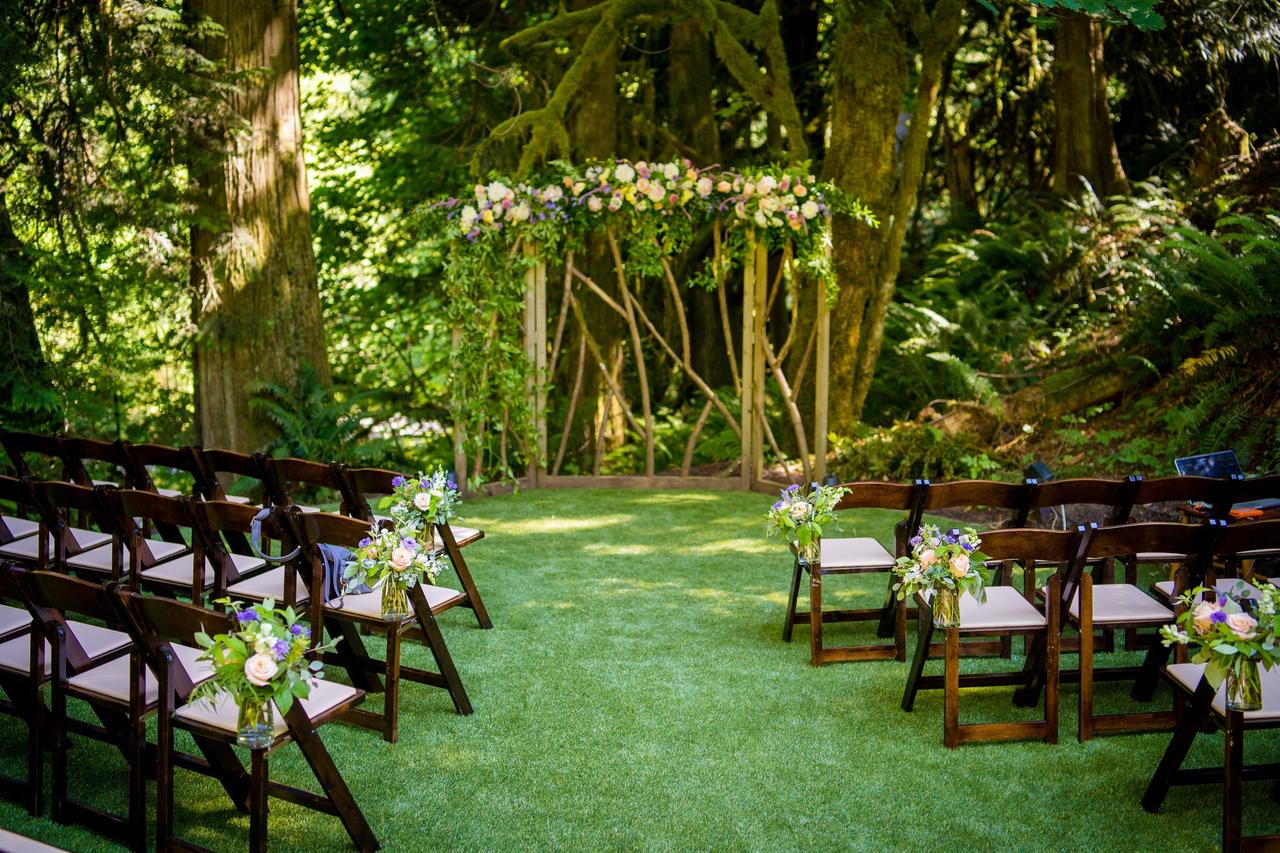 Image Courtesy: Pinterest
Forest weddings or weddings that are hosted in the woods are a mystical celebration. Sitting in the lap of nature and so close to all things natural, using rustic decor and adding beautiful lights and seating arrangements will surely turn your wedding venue into a unique and quirky one. Farmhouse weddings and banquet weddings are comfortable and easy to manage of course, but if you are looking for something extra and eye-catching then pick a forest venue for your wedding.
Wedding at a Photo Studio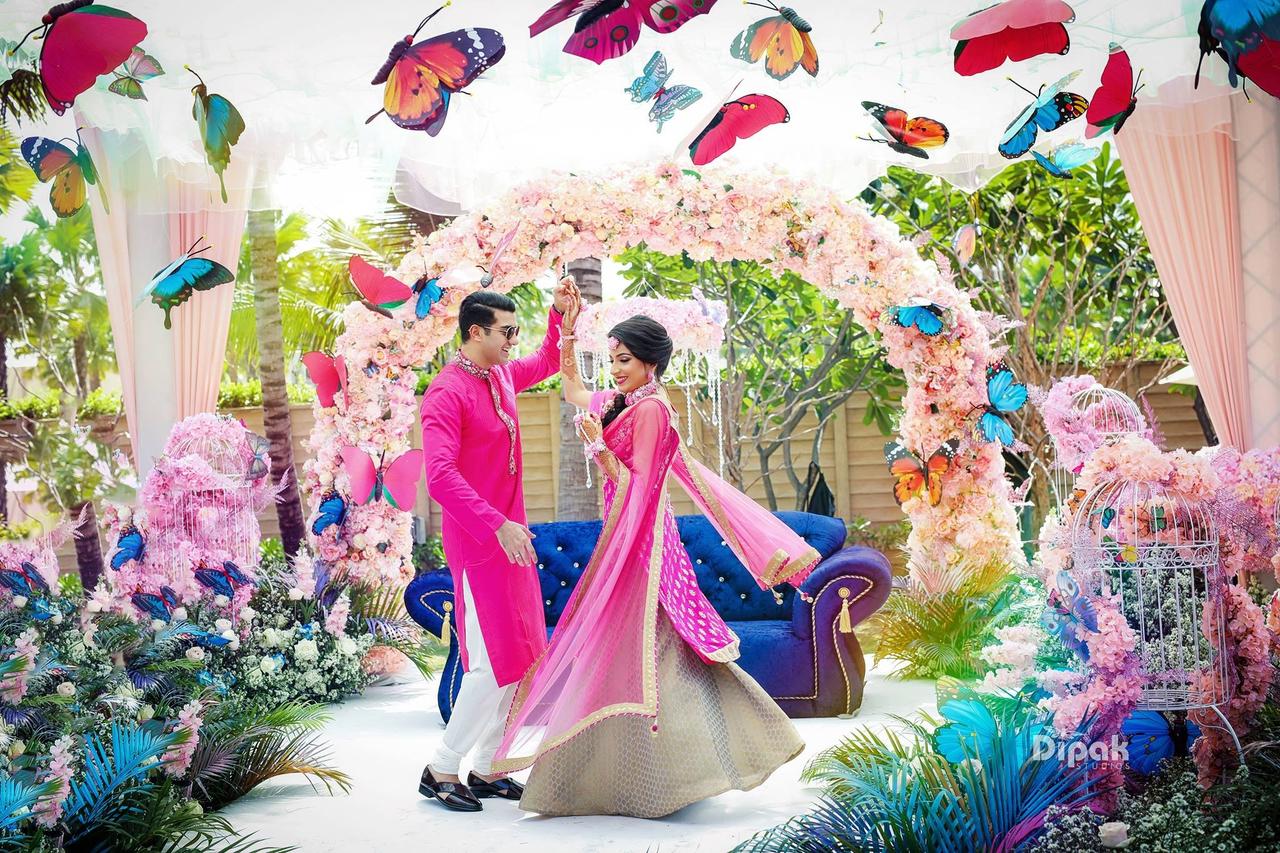 The unique photo studios have come to be a beautiful wedding venue for many millennials. The couples of today want their backdrop and setting for the wedding done perfectly. From flamingos and London's phone booths to bringing Santorini to your city - these photo studios have a lot to offer. They are indeed a great choice for a pre-wedding shoot but they can also be the unique wedding venue that you are looking for to make your wedding quirky. Lifestyle blogger Tanushree Sharma of The Glutton & The Owl planned her lockdown civil wedding in a studio called Pixocity Studio. Make a note of the takeaways and plan your own quirky wedding now!
Be it a beach wedding that you have planned, a wedding in your backyard or simply any destination wedding - the wedding itself is a once-in-a-lifetime affair and to make it stand out from the rest of the world, pick one of the above-mentioned venue destinations.
If you are looking for the perfect type of venue, get in touch with the experts onboard to pick the ideal one!