The Only Wedding Planning Guide at JW Marriott Mumbai You Need
Wedding coming up? Host it at JW Marriott Mumbai to get a dream venue for your dream wedding!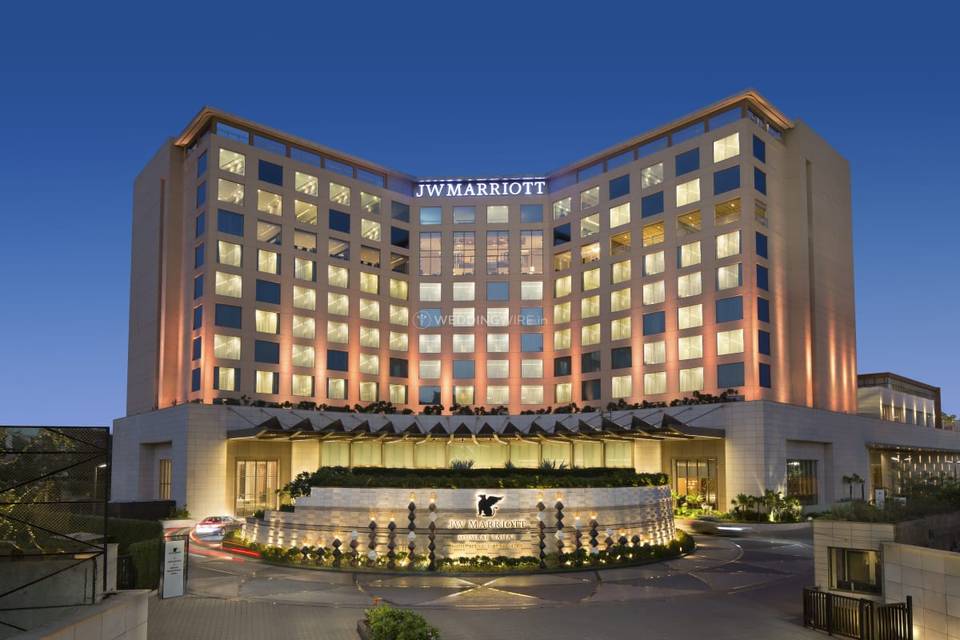 The wedding ceremonies can look quite effortless but everyone who has been a part of some elaborate wedding planning knows that there's quite a lot of effort that goes into them. From picking the right venue based on grandeur and convenience to choosing the menu and making sure every outstation guest stays in comfort, looking into every detail can truly turn out to be quite a hassle.
The person who is managing all these details might end up not getting a chance to enjoy the wedding at all because of the constant work that keeps coming their way. Now, who would want to be in a stressful situation like that? Which is why we've picked the perfect venue that also plans your weddings in a hassle-free manner to make things smoother for you - JW Marriott Mumbai.
The best part is that Marriott has two branches in Mumbai, making it all the more easy for you to choose whichever one is closer to you. Both JW Marriott Mumbai, JW Marriott Sahar and JW Marriott Juhu are equivalent in amenities and make sure that your wedding is an absolute success. From food, views and rooms to stunning decor, they offer everything to help you manage the wedding under one roof.
JW Marriott Mumbai, Sahar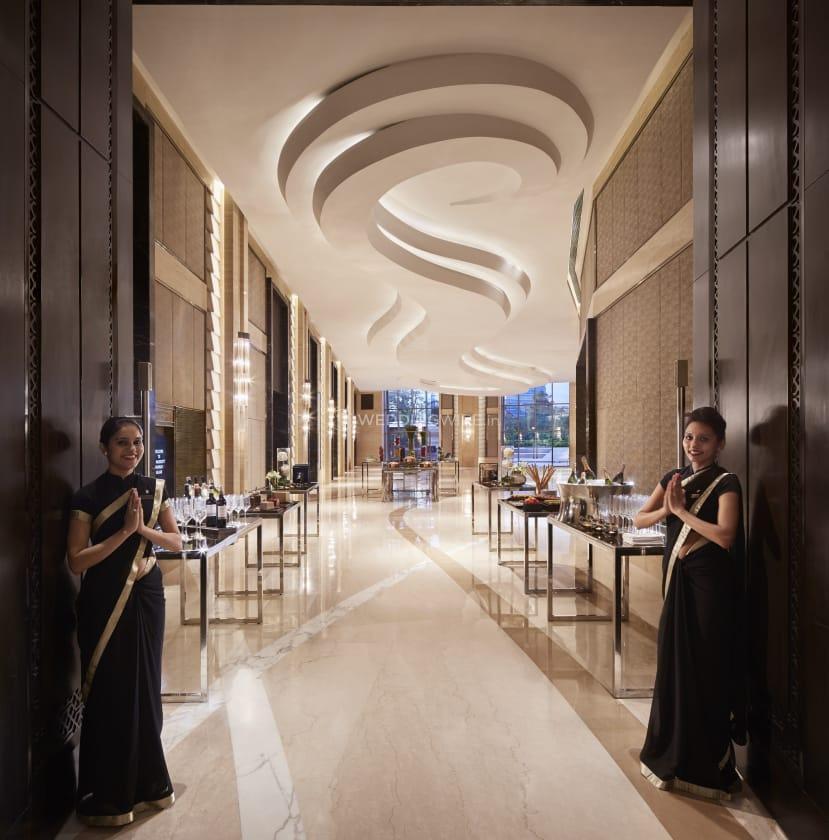 JW Marriott Mumbai, Sahar offers 11 sophisticated wedding venues including indoor and outdoor spaces. Each of these venues are luxuriously crafted and these spaces together can accommodate about 500 people.
There's also a grand ballroom for you to host your cocktail or reception there. They not only take care of the luxury side but also make sure of the convenience - there is tons of parking space available along with valet services. You can also choose the option of a terrace venue with them.
JW Marriott Mumbai, Juhu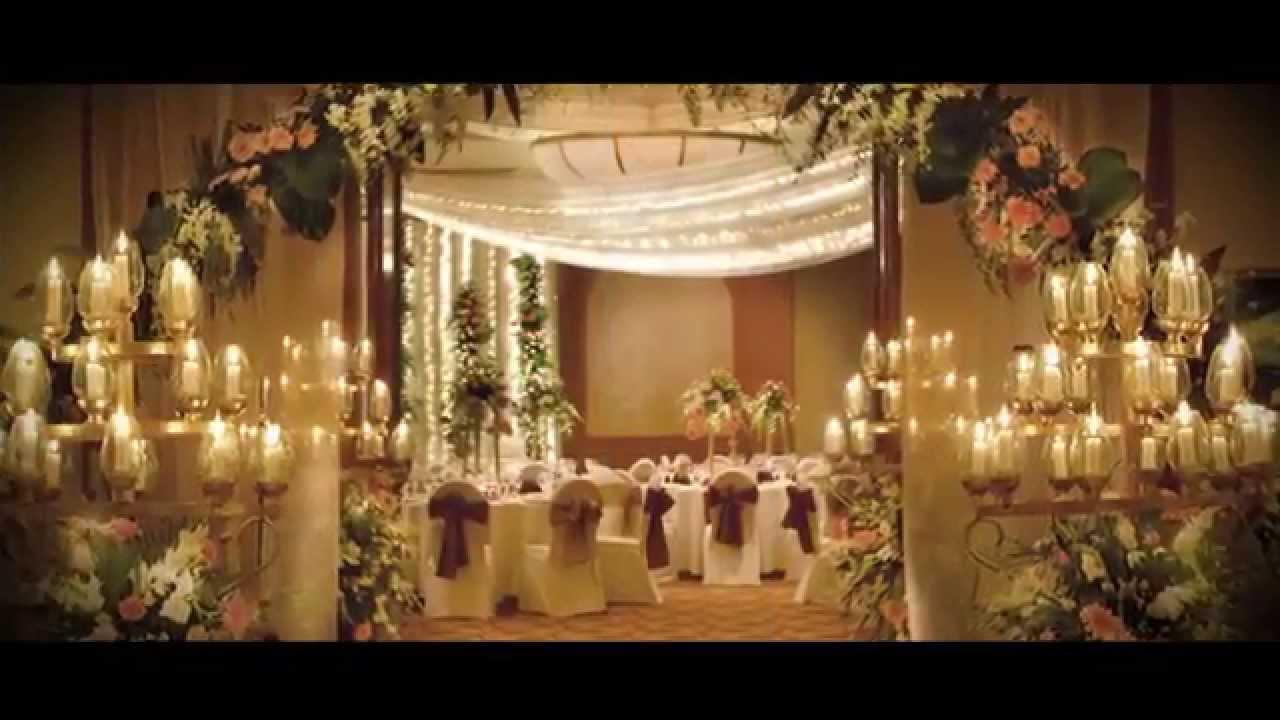 The perfect venue for dream weddings, JW Marriott Mumbai, Juhu offers 13 exclusive event venues that can accommodate up to 1000 guests at once. They too have a ballroom and the option to host your wedding on the terrace.
Apart from everything else, their added USP is that they are located on the edge of the beach and will allow you to host a wedding with exotic beach views. Check out our complete guide on JW Marriott Mumbai and choose one of the 2 locations based on which one will make your commute easier:
The welcome area
A great welcome area might seem unnecessary but trust us, it is the first thing that guests notice. While walking into the main hall, this area tells the tale of grandeur and shows the start of the rest of the lavish celebrations that are yet to come. JW Marriott Mumbai, the masters of their craft, make sure that there's a stunning welcome area for the guests. You can also customise the welcome process if you so wish to. From an individual receiving ceremony for each guest to giving thoughtful gifts, they take care of it all if so directed.
The wedding arena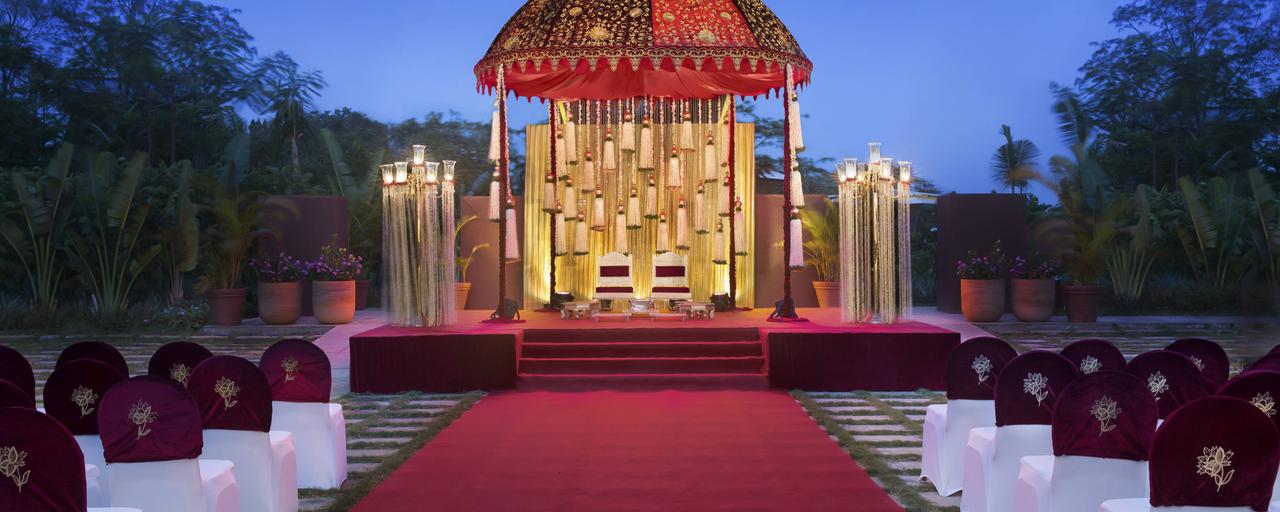 Image courtesy: Geoff Lung Photography
People who are getting married always have a picture of their ideal wedding in their mind - intricate decor, an elegant setting, so on and so forth and JW Marriott Mumbai, makes sure that they match up to those dreams. From royal settings to other theme weddings, they have the perfect lighting, flowers, seating arrangements and more that make sure that you have the wedding you always wished for.
A dazzling wedding arrangement like this
Next comes the dinner party, from soothing silhouettes like this with everything in white and gold, they can also do up their dining hall in lavish and exquisite ways. All you need to do is discuss your preferences and tastes with them and they're sure to come up with something that you'll absolutely love. Candle lights, fairy lights and a tasteful colour palette, what's not to like?
Breathtaking views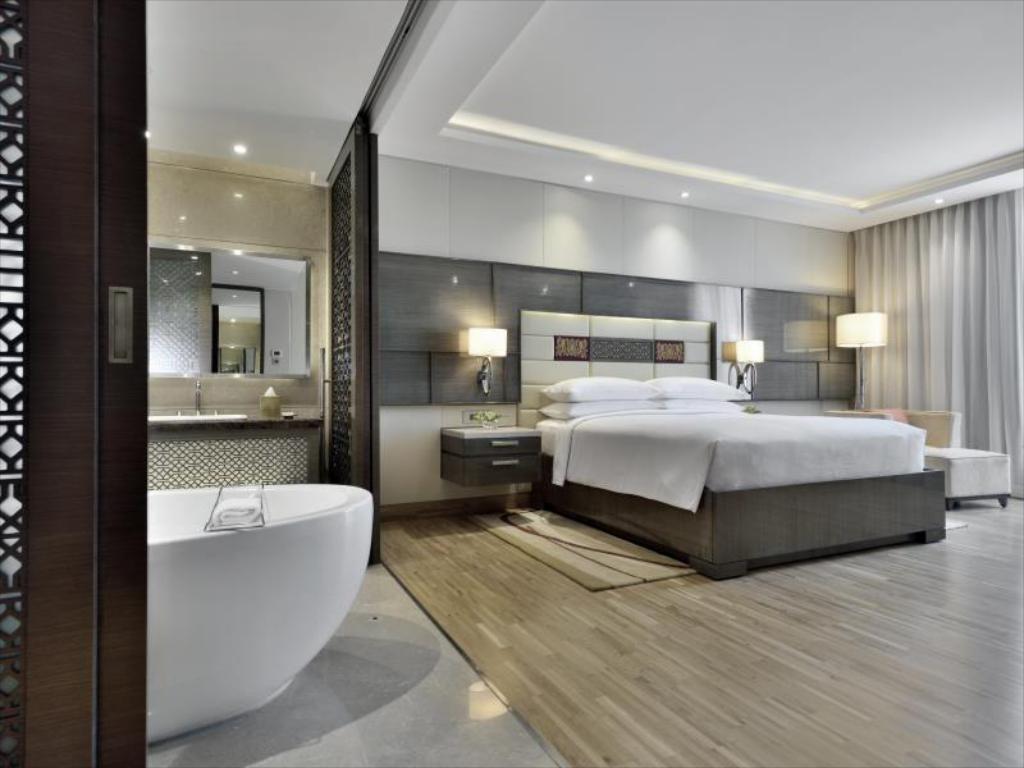 Image Courtesy: Agoda
In-between the wedding ceremonies, your guests will, of course, wander around the venue and what's better than treating them to views like this one? They can relax by the pool or even take a swim. You can also plan a pool party for your guests and give them an experience like never before. Rest assured, JW Marriott, Mumbai is full of breathtaking views like this that are a treat to sore eyes!
The tastefully done rooms
While JW Marriott Mumbai, Sahar has 588 rooms the Juhu one has 355 rooms. The rooms have great views, comfy beds, 24*7 room service and an all in all luxury feel to them. Your guests are sure to enjoy staying in the lavish rooms offered by JW Marriott, Mumbai. Staying in these rooms will also give them access to the fantastic lounge, the fitness centre, the dining areas and more. Image courtesy: JW Marriott Juhu
The food wins the show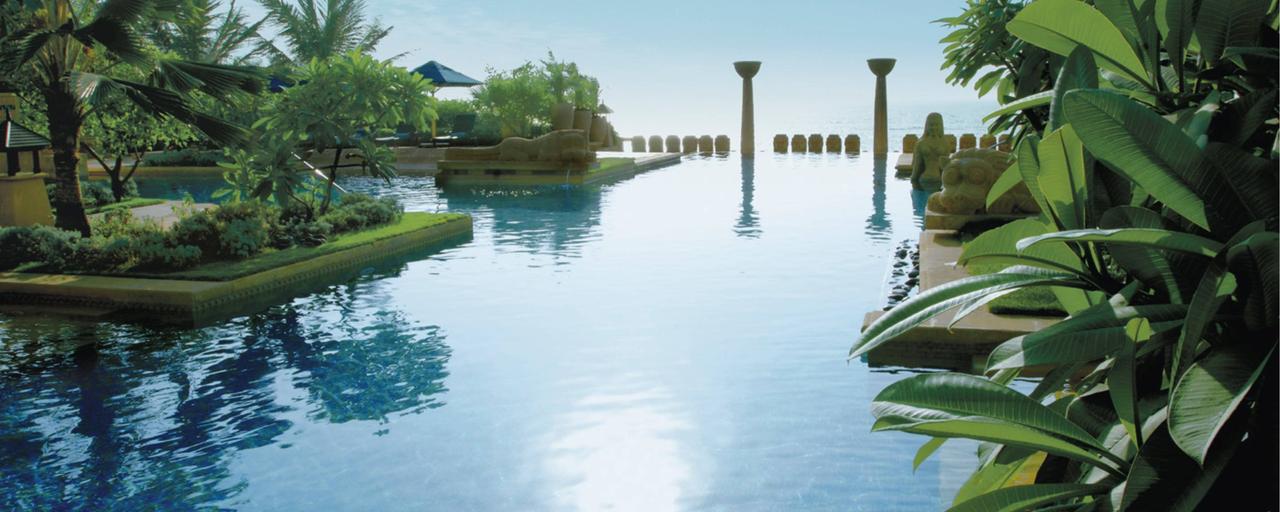 No wedding is complete without the food and here as well, JW Marriott Mumbai wins hearts. Not only do they serve delicious and exotic food, but they also arrange the food buffet in a way that grabs eyeballs. Here is a list of cuisines that they offer on weddings:
Indian
Italian
Continental
Chinese
Thai
Japanese
Jain specific menus
Fusion food menus
Gluten-free menus
Vegan menus
A spa treatment for your guests
If you want to give your guests something extra while they attend your wedding, you can always book spa appointments for them. They have top-notch spa amenities that will definitely soothe and relax your guests.
Hosting a wedding at JW Marriott Mumbai is definitely a dream come true and is also worth it. From efficient planning to starry services, they make sure that you and your guests have the time of your life.
What are you waiting for? Book JW Marriott Mumbai for your wedding right away!