The Predictions Are Finally Out! 4 Wedding Decoration Themes To Watch Out For In 2019
India is famous for one thing across the globe 'The Big Fat Weddings'. And these fat weddings are measured by the scale of marriage decorations done to the T. So what are the wedding decoration trends of 2019? Let's find out!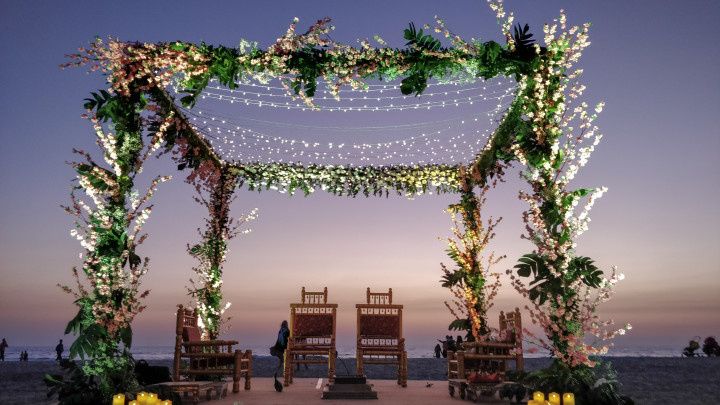 We live in an era when wedding functions are not just limited to adhering to the traditions. Big Fat Indian Weddings is a thing and we pretty much make sure to customise our weddings in the fastest ways possible. Who knew that 'Wedding décor trends of the year' could become a religiously followed term for wedding planners and couples getting married, alike? So we have gathered here some information for you, straight from some of the finest wedding planners and decorators of India. Each team excelling in their own creative ways, they predict the Emerging Marriage Decoration Trends of 2019 to watch out for. So take your scribbling notes out and get inspired to curate a vision board for your own 2019 wedding.
1. Inspired By Nature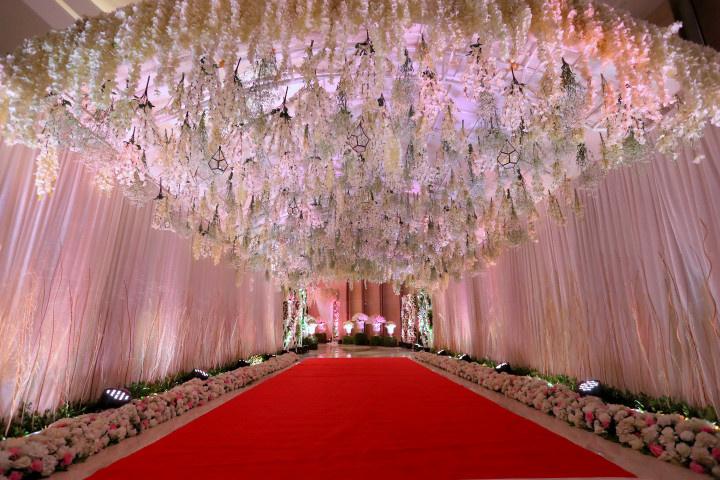 We all associate nature inspired wedding decors to be all about flowers. But some creative minds derive inspiration from element details of nature, coming up with spectacular out-of-the-box marriage decorations. One such wedding planning company duo is Eventz Unlimited and Kaleerein by Kanika Kumria who took celebrity Kapil Sharma and Ginny Chatrath's love for nature a notch up. With ITC Maurya (New Delhi) and JW Marriott Mumbai Sahar as their venues, the wedding planners created two distinctive nature-based themes. The Delhi reception setup was inspired by the national bird of India, the peacock with supporting elements like artificial flowers, mirrored-sequins and candles to illuminate the setup glamorously.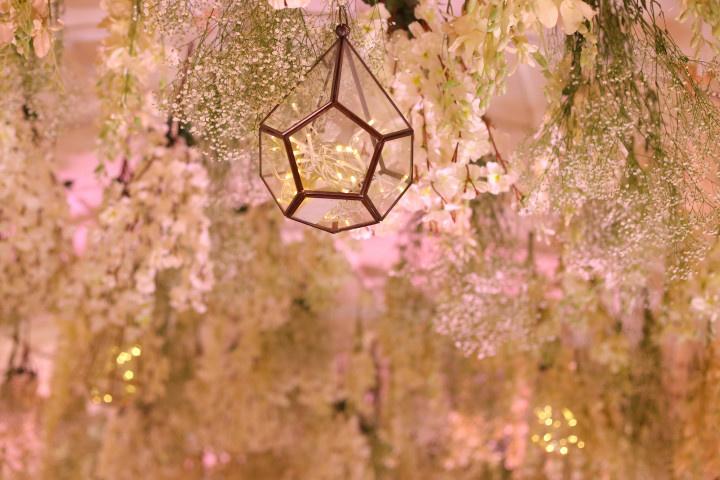 In contrast to this, the Mumbai reception theme was based on their 'Fairy Tale' relationship which included the exotic and extravagant display of flowers across the wedding venue. As per Eventz Unlimited and Kaleerein by Kanika Kumria, the average cost of such setups starts from 10 lakh rupees onward, with raw materials like artificial flowers, candles and mirrors used in a majority. And with Kapil and Ginny complementing that they fell in love with the decoration the moment they entered the venue, such marriage decorations are a definite on the trends list of 2019.
2. White Weddings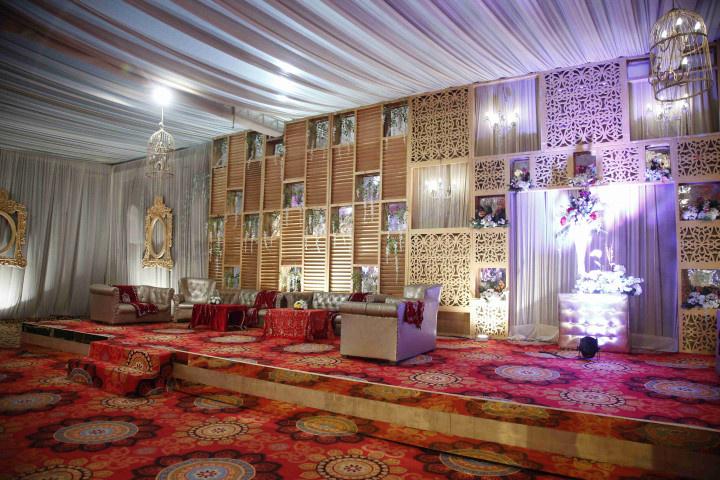 We all have seen how extravagant and radiant our Indian weddings really are. And it's not just limited to the bling, but the choice of colours we use in our ensembles or even venue decorations seem like followers of sunshine. But with the ongoing minimalism trend across the globe, Indian wedding hues too have toned down a lot. White weddings have become quite a trend among millennials who are getting married. Manant Narnolia from Solomon Management Solutions states that surreal white weddings are becoming quite a rage among Indians and they are demanding white-to-pastel wedding themes more now.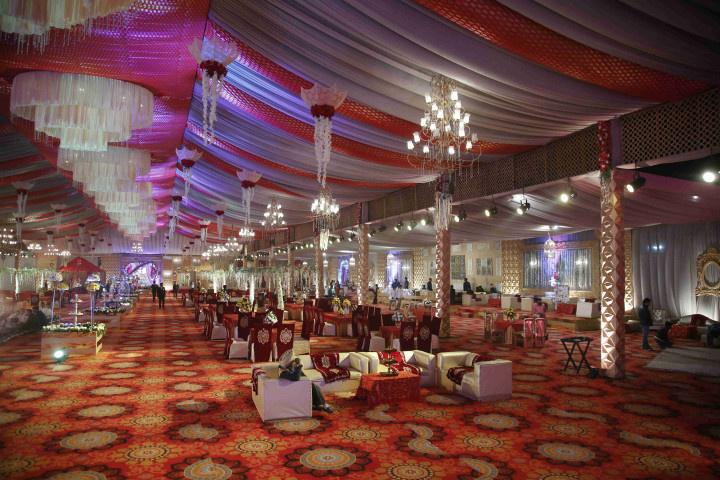 Right from the bride and the groom adorning wedding trousseaus in powder-hues, excess usage of white flowers to decorate the venue to keeping the glossy cutleries at bay and replacing them with matte whites; white weddings are turning out to be a breath of fresh air in the marriage decorations department. As per Solomon Management Solutions, depending on the budget of the client, each theme can be achieved. But for a flawless decoration experience, anything between ₹10,00,000 - ₹15,00,000/- can be quoted. Reactions of the guests? They couldn't get enough of taking selfies at every nook and corner of the venue.
3. Minimal Magnificence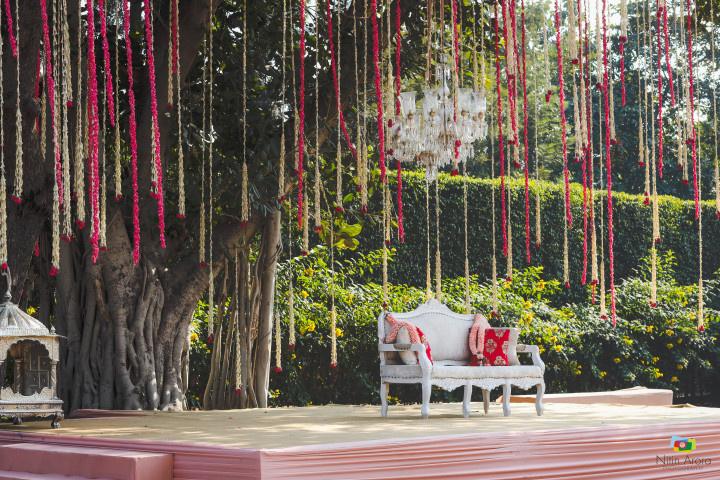 Just like the white wedding theme is a way to look at how couples of today are embracing minimalism, adapting minimal yet magnificent looking decor has become quite a trend as well. Says Shradha Malik of Vivaha Wedding Solutions, "Simple and chic is what makes the venue look more beautiful than overdoing the decor and changing the whole look of the place!". One minimal magnificence example of their recent marriage decorations is the decor they did at Amaara Farms twice.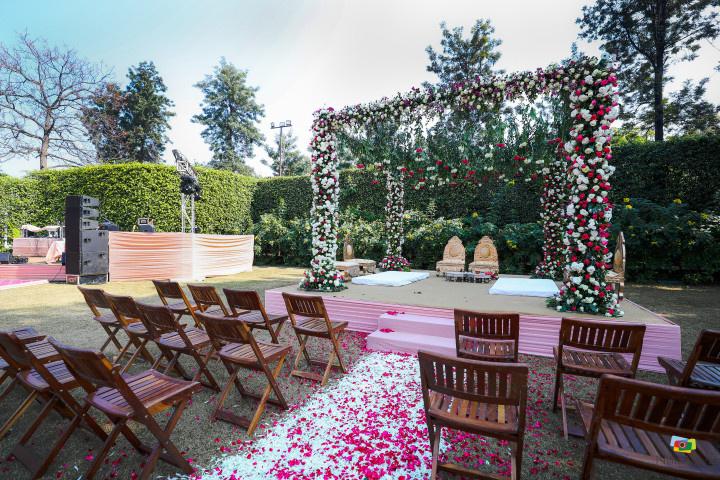 Decorating an old Banyan tree as the centre stage, decorating it with flowers, chandeliers and other wall-hanging; Vivaha Wedding Solutions created a decor look that got replicated later many times on popular demand. The raw materials that turned the minimalism into magnificence were gorget fabric drapes, wooden flooring, printed flex and carpets along with Victorian glass chandeliers for that glamour quotient. Such kind of marriage decorations can be delivered on a minimum budget of ₹8,00,000/- and can go up till ₹25,00,000/- depending on the customisation the client demands.
4. Instagrammable Botanical Garden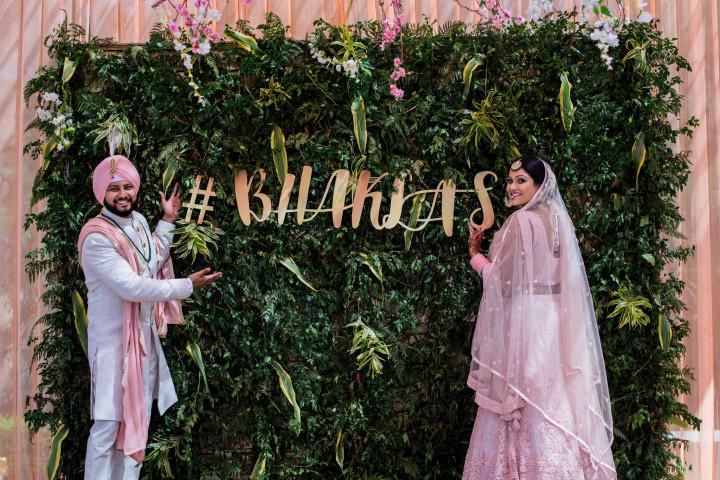 While many couples love the idea of incorporating florals into their marriage decorations, many couples are seeking a different perspective to having nature be a part of their wedding celebrations. Greens have taken over the centre stage with organic as well as artificial leaves in various shapes and sizes being used as marriage decorations for sizeable farmhouse weddings to destination beach weddings as well. Sahira of Baraati Inc. says that weddings now are all about Instagrammable decorations, with tropical greens in high demand. For three weddings at different locations, they used greens in three different décor styles. For one couple, they went with an all-green backdrop with hints of florals. For a destination wedding in Udaipur, Baraati Inc. created a beautiful botanical landscape complete with hanging green installations and green lights. And for the beach-wedding of their co-founder in Goa, the wedding decorators created a beautiful tropical greens mandap against the setting beach-sun. Such designs are not only eco-friendly but with raw materials like string lights, candle orbs and a lot of organic greens used; the overall costing to achieve such weddings decorations too comes down to a pocket-friendly budget.
So to conclude our analysis, we've found out that greens, florals and minimalistic approach towards marriage decorations are the emerging wedding decoration trends of 2019. Not just that, but the soon-to-be-married couples are taking great steps into matching their outfits with the decoration for complete harmony of the thought-after theme for the wedding.
Comment below and tell us which decoration theme has left you mesmerised or the which one you plan on including in your own fairytale wedding.