Under-Our-Lens: The Palatial Priyanka Chopra Marriage in Red and White
Girl meets boy! East meets West! Tinseltown's heartthrob PeeCee tied the knot with popstar sensation, Nick Jonas and we couldn't be happier. We bring to you the blooming love story of #Nickyanka and their romantic spin of what a fairytale looks like.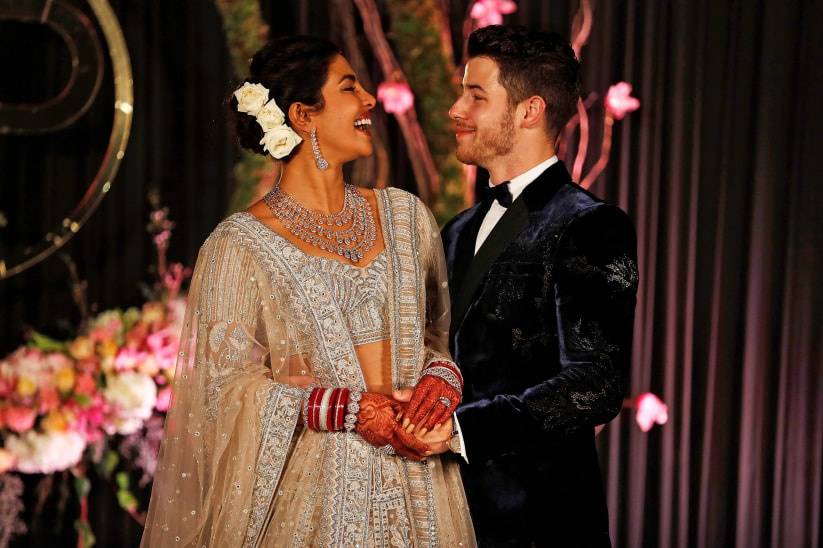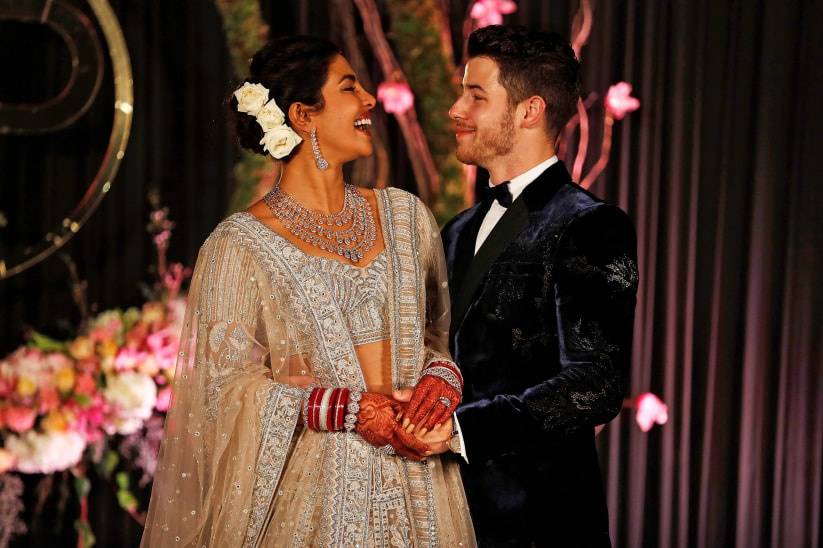 Image Courtesy: People Magazine
November has been a riveting month, full of Bollywood weddings! While we were still trying to get over the buzz and excitement that revered our hearts when we saw the #Virushka and #DeepVeer marriage, we now have #Nickyanka giving us some major wedding and love story goals. We couldn't stop ourselves from gawking at the pictures of celebs, what they wore, which ace designer designed their wedding outfits or perhaps, the awe-inspiring wedding decor. Are we tired? Hell NO!
Who doesn't like to read about a love story? After all, we are a celeb-obsessed nation who love all things Bollywood! Priyanka Chopra and Nick Jonas' wedding is the one which made us believe in love and that there is a prince charming for each one of us. We know you are just as hungry for details just as we are. We bring for you an exclusive coverage of 'how they met' 'fell in love' and decided on their 'foreverafter' which totally made our knees go weak.
1. How East Met West and Fell in Love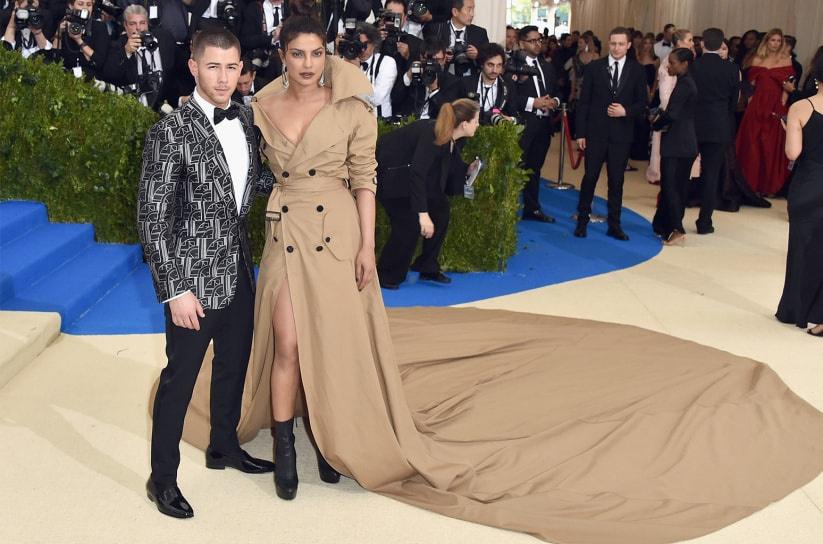 Image Courtesy: Billboards
"We met through a friend. We attended the MET Gala, a few years ago together and had a great time." Yes, you heard us. It all began from the MET Gala. Leave it on fate to weave its magic. It came as a sweet surprise to us, as well us PeeCee, when Nick Jonas popped the big question on her birthday. No wedding gift is better than an engagement ring. Right? It doesn't end here. As it turns out, Jonas shut down an entire Tiffany's store to pick up a ring for his lady love. What a doting fiancee! Wouldn't we all love to have a fiancee as loving as Nick?
2. The Best Bachelorette Party of the Century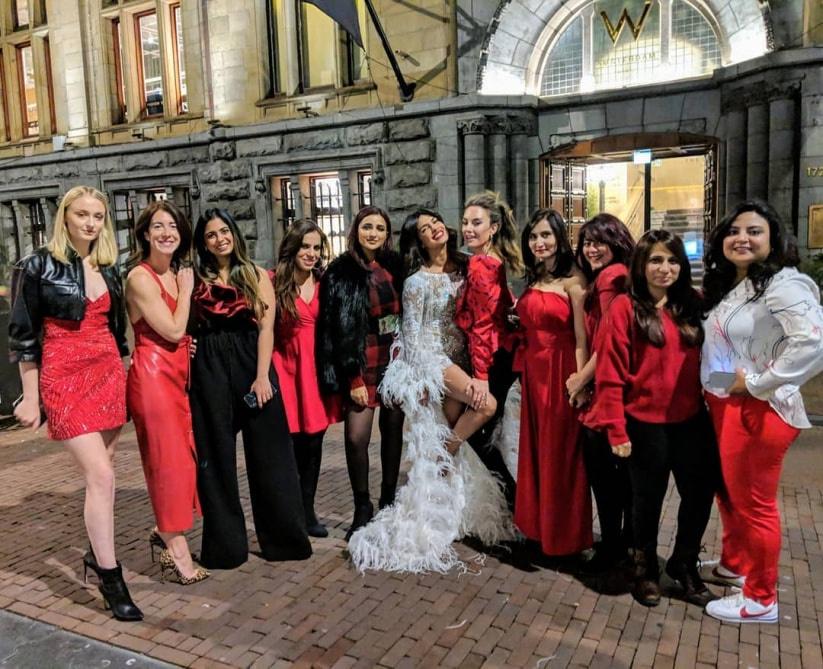 Image Courtesy: Priyanka Chopra's Instagram Handle
Priyanka flew off to Amsterdam with her girl gang for her bachelorette party which gave us some major bridesmaids and bachelorette party goals. Her million-dollar smile was the reassurance her fans needed to know that our 'Desi girl' was indeed smitten by the cupid.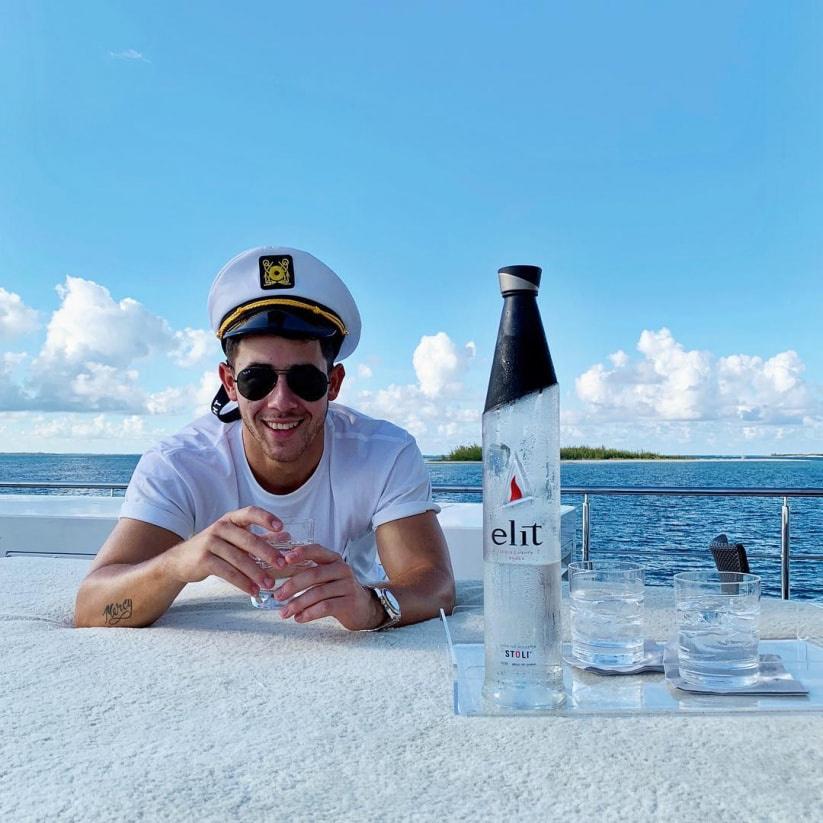 Image Courtesy: Nick Jonas's Instagram Handle
On the other hand, Nick enjoyed his weekend off with his groomsmen, on a quaint island somewhere, on a yacht. Oh boy! how we wish we could have been there too! But, as long as they're happy, we're happy!
What She Wore: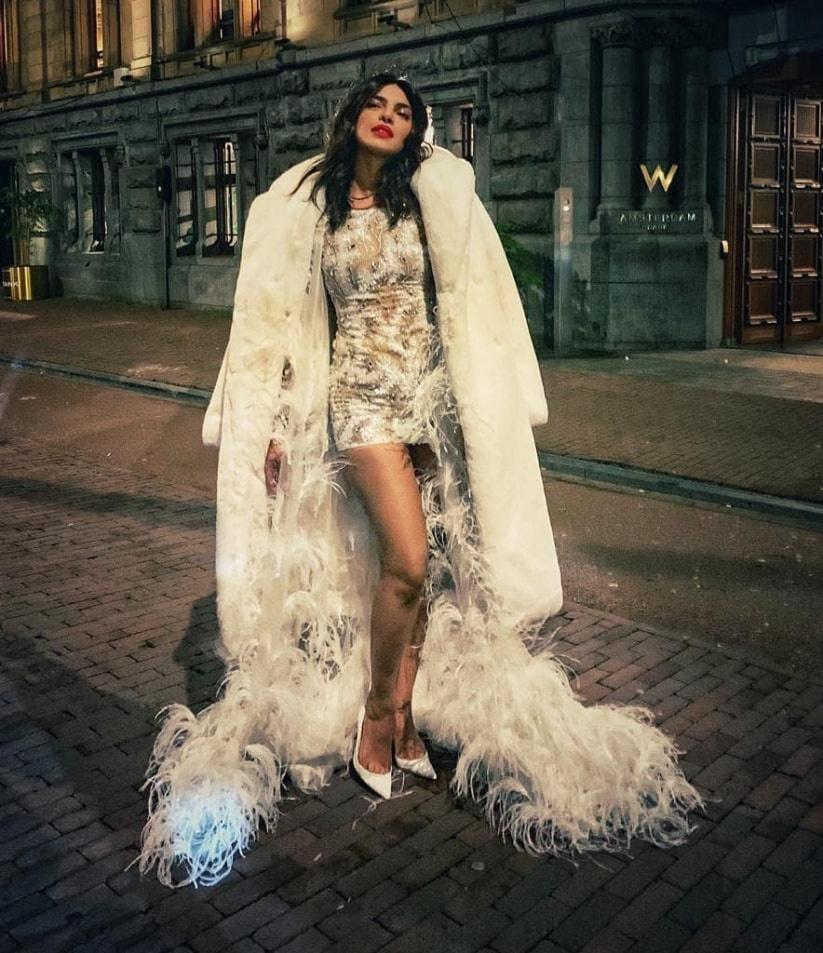 Image Courtesy: Priyanka Chopra's Instagram Handle
A white mini-dress by Georges chakra official label with an off-white coat and feathers! Her dress clearly gave us all some inspiration for our own bachelorette wardrobe. We still cannot get over the feathers and how effortlessly PeeCee was able to pull such a suave look.
If there is one thing that we learnt from her bold look, it is how to dress to kill and completely slay!
3. A Wedding That Celebrates Two Faiths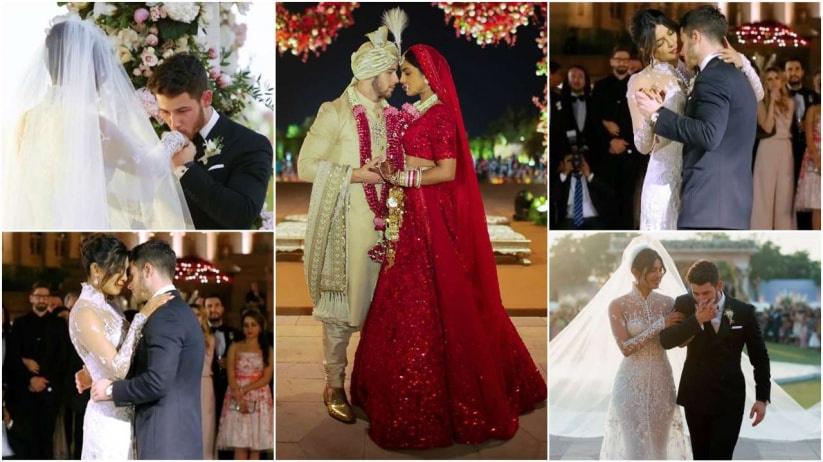 Image Courtesy: DNA India
The most beautiful thing from their royal wedding is how beautifully two faiths became one. Priyanka Chopra's marriage was a beautiful amalgamation of two cultures and religious faiths which are a stark contrast to one another. And, you have to bow down to Nick and his family for going all the way to making this love story a memorable one for all. The beauty of their romantic tale is that every single element of their wedding was thoughtfully planned and executed. From their royal wedding to the song & dance competition at Sangeet ceremony, everything was spot on.
4. Royal Umaid Bhawan: The Royal Destination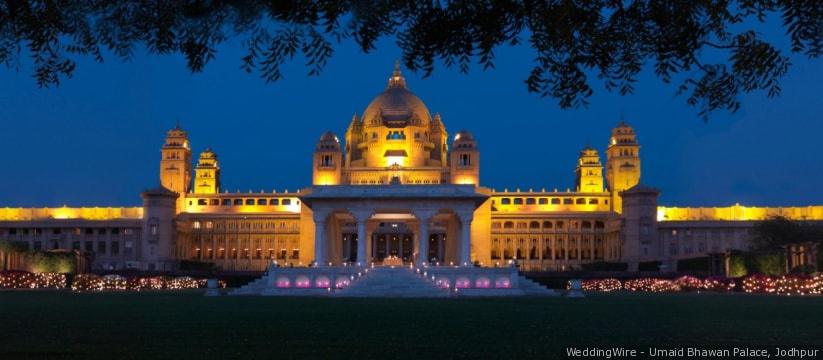 The reason why Priyanka chose Jodhpur to host her wedding festivities was the love of her mother, Madhu Chopra, for this gleaming city. Madhu Chopra was recently asked by a reporter about the reason why the bride-to-be chose Umaid Bhawan to host her palatial wedding. To which she replied, "This city is my favourite. We left aside the whole world to come to this place." Isn't that the sweetest thing you've heard so far? We know, we have! The actress chose to respect her mother's feelings and therefore, gave her the chance to enjoy the most special day of her life at her favourite destination in the world.
5. The Sangeet Ceremony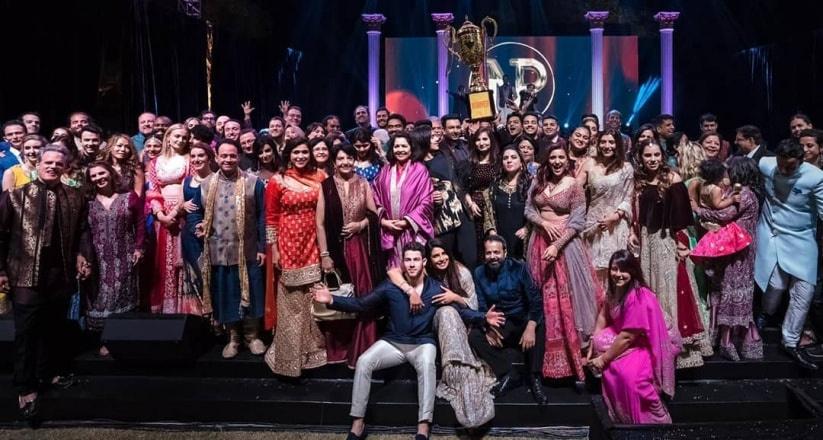 Image Courtesy: Priyanka Chopra's Instagram Handle
Music! Laughter! Dancing! Pictures! These words beautifully sum up her Sangeet ceremony. The ceremony began like a fierce, larger than life competition between the two families, where the armour was the kickass dance moves and reverberating Bollywood beats. But, as fate would have it resulted in a beautiful spectacle of love celebrating love. Their Sangeet ceremony was more about depicting their love story through live songs, lip-sync and a little role-play. Their families spent days in choreographing the routines and boy it was all worth it in the end!
6. The Mehndi Ceremony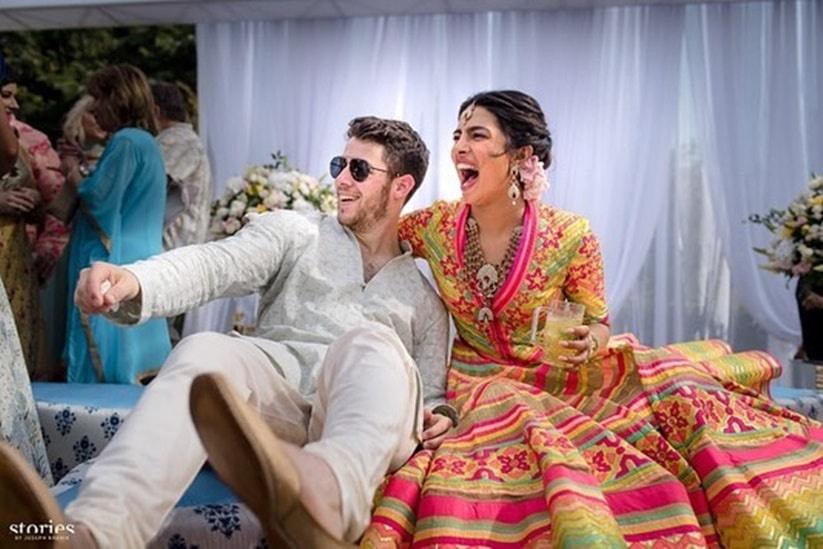 Image Courtesy: Nick Jonas's Instagram Handle
Looking like a butterfly in the Abu Jani Sandeep Khosla ensemble with her million dollar smile, PeeCee gave us some major Mehndi goals. And let us tell you this, it wasn't just the couple's dresses that made us gawk at the pictures, but so were the guests'. Sophie Turner wore a custom-made Anita Dongre ensemble and boy did she look like a beauty! And, the other Jonas brothers? A sight for sore eyes!
7. The Christian Wedding
The Priyanka Chopra marriage left us stunned. From the dreamy wedding decor to the exquisite seating arrangement, their wedding indeed was a fairytale come to life. The gorgeous bride, having lost her father, walked down the aisle with her mother, hand in hand - a real tear-jerker moment for us all. Nick too, made his way to the aisle arms linked with his mother. When the two came face to face, it was a moment of pure love and ecstasy. In this very moment, their hearts beat as one and our hearts were clearly inclined to theirs. The ceremony was officiated by Nick's dad. Isn't this the best way to personalise a wedding? We think so!
What She Wore: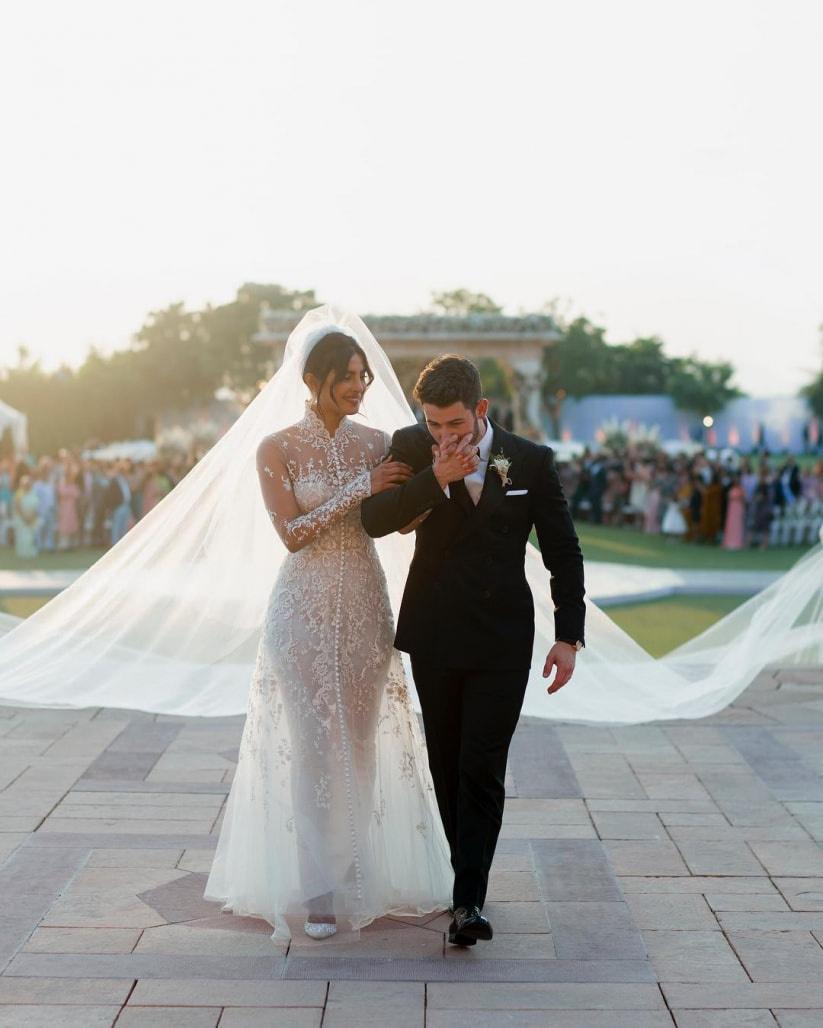 Image Courtesy: Nick Jonas's Instagram Handle
Priyanka wore a custom-made Ralph Lauren wedding gown. Turns out, PeeCee is the only woman for whom Ralph designed a wedding gown other than his three family members. What a way to make history. Her veil was also a show-stopper. Stretching to a whopping 75 feet long, the tulle number had to be held by multiple attendees as Priyanka walked down the aisle wearing custom Jimmy Choo heels. Eight different words with emotional value to the bride were hand-stitched onto the dress. Her husband's name, Nicholas Jerry Jonas; their wedding date; and her parents' names, Madhu and Ashok. A piece of Priyanka's mother-in-law Denise Jonas' wedding dress was also sewn into the making of her bridal gown. Isn't this the most thoughtful way of designing a wedding gown, as the bride takes the new leap forward?
What He Wore: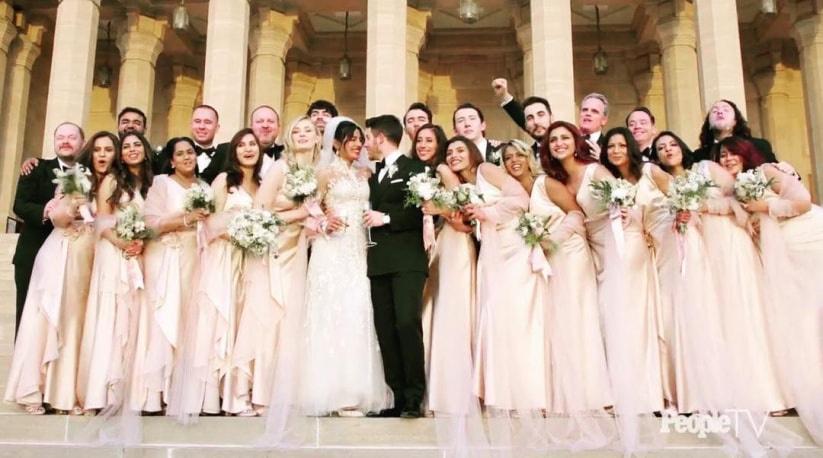 Image Courtesy: Parineeti Chopra's Instagram Handle and People TV
Nick wore a Ralph Lauren Purple Label double-breasted black tuxedo. And, boy he certainly looked dreamy. But what stood out the most is the fact that he got "My Jaan," which translates to "My Life", sewn into his tuxedo lapel. First, we weren't able to get over their mushy love story, and now we have this to deal with! There is only so much our frail hearts can take!
8. The Wedding Cake
The wedding cake was a towering 18 feet tall 6-tier dessert which was created by chefs flown in by Nick Jonas from Dubai and Kuwait. Yes! You heard us! The cake is befitting the royal affair that their wedding was. God, it looks so good and sumptuous. We can only imagine how tasty it must have been too!
9. The Hindu Wedding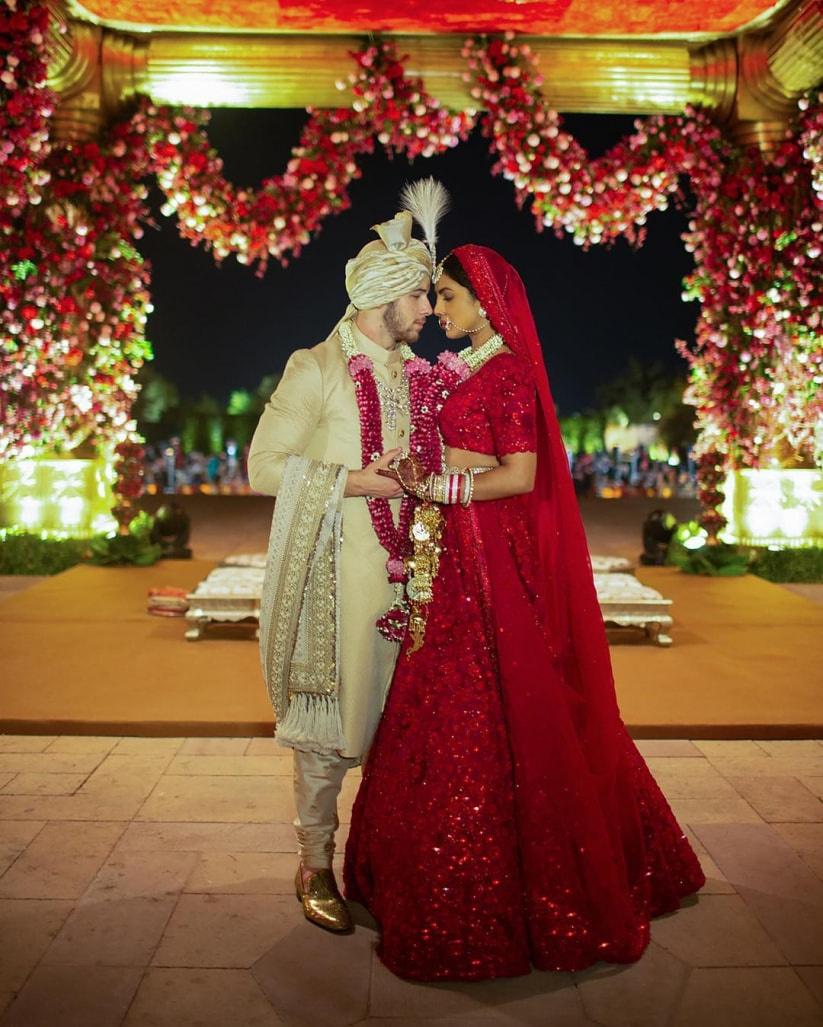 Image Courtesy: Nick Jonas's Instagram Handle
Almost a week long festivities came to fruition with a traditional Hindu wedding ceremony. Priyanka wore a red Sabyasachi Lehenga, which we might add, was exquisite. And Nick donned a lighter shade of brown, looking absolutely regal in his Indian avatar. And yes, let's not forget their wedding jewellery which made our eyes gawk out! Again, designed by none other than the man of the hour, Sabyasachi! You thought only our Desi girl knew how to take her fashion game up a notch? Well, Nick was no less. He looked quite riveting in Indian outfits and slayed in them with ease.
What started as a romance has now turned into an epic love story which will make us believe in Saat Samundar Paar Mai Tere Peeche Peeche Aa Gayi moments. Here's hoping we too find love in a hopeless place like #Nickyanka. And, that our groom-to-be also sings 'Hindi songs' in that exotic accent and make our hearts skip a beat or two.
Do you ship them as we do? Tell us through comments!