16 Gorgeous Wedding Ring Designs To Get You In The Mood For It
No wedding's complete without a ring but choosing one is just not easy. Here, we bring you 16 stunning wedding ring designs which would inspire you to find a ring for yourself.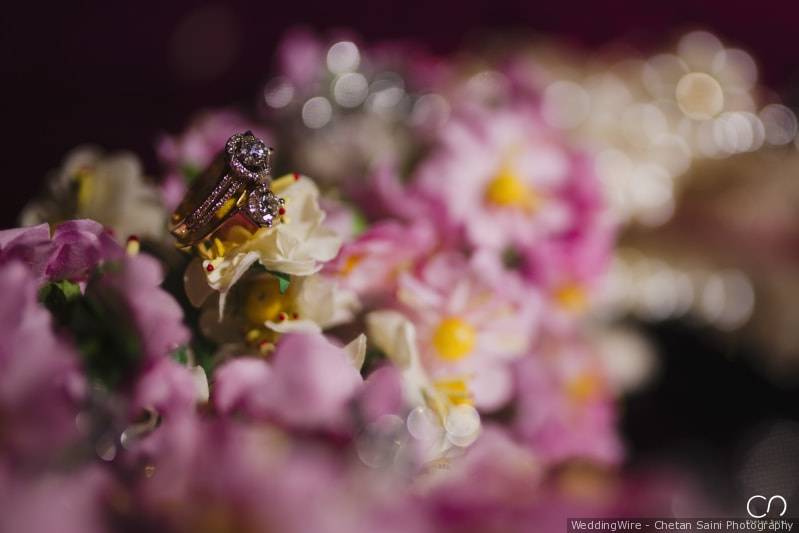 A wedding ring or an engagement ring is a symbol of love, loyalty, and trust. No other symbol signifies a happy marriage more than a stunning ring on your finger. There is an amazing variety of designs, metals and stones in ring design which means making a choice can be overwhelming. To help you choose we have curated fourteen wedding ring designs that you can take a nod from on your D-day!
The exchange of wedding rings dates back to 4800 years to the Egyptian times, where the celebration of new life was celebrated with the exchange of this beautiful token. Its a fun fact that you can remember on your ring ceremony that you are upholding a tradition that has been passed on through generation to generation. Not only the exchange of rings is an expression of your love but also your commitment towards your partner.
To ensure that you get to select the best one for your big day, as you would be wearing it all your life, it should shine the brightest while sitting on your finger. So we have put together a list of stunning new wedding ring designs which you can draw inspiration from and choose as per your style preferences for your wedding day. Read on to know more.
1. The mega rock approach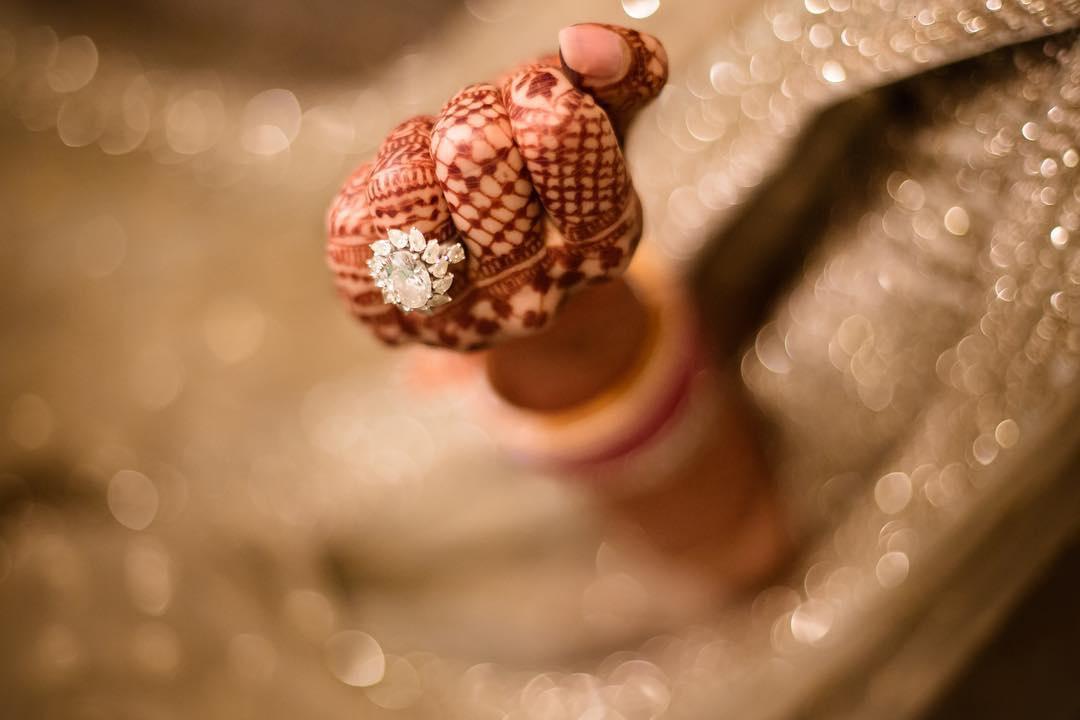 First and foremost, let's salute the stunner. This mega-sized diamond rock in a classic, oval cut is all the shine that a bride needs on her digits for her wedding day. Set amid pear-shaped tiny stones and set atop a near-invisible gold band, this piece gives a sense of regal magnificence that is totally worthy to stand on its own, without any Haathphool, Kalire or other arm factors.
Use such wedding ring designs to pop the question. The answer shall always, always be a yes.
2. Gold bands through thick and thin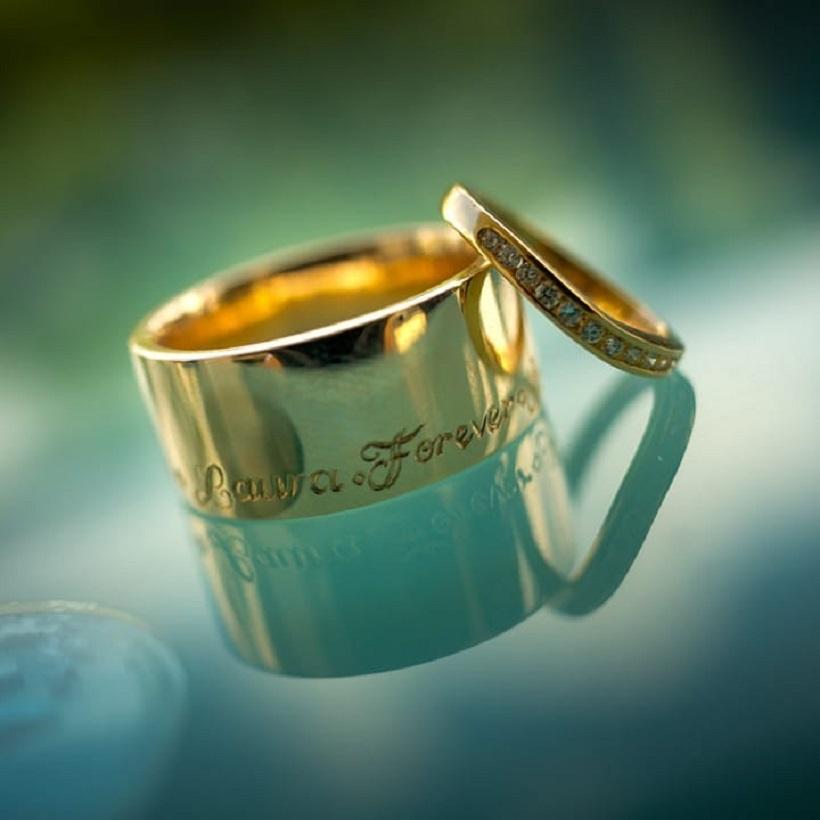 Image courtesy: Blue Sky Photography on Instagram
A set of plain wedding ring designs may not seem like much on the occasion, especially when you compare these with heavy to delicate rocks. However, when coupled with a heartfelt, personalised message, such rings are imbued with a life of their own.
We love the sense of forever with the thick band on the left and the thinner, more elegant piece on the right. Such bands are plain enough for daily wear but would continue to bring a smile to your face with each glance.
3. Gold ring with garnet and diamond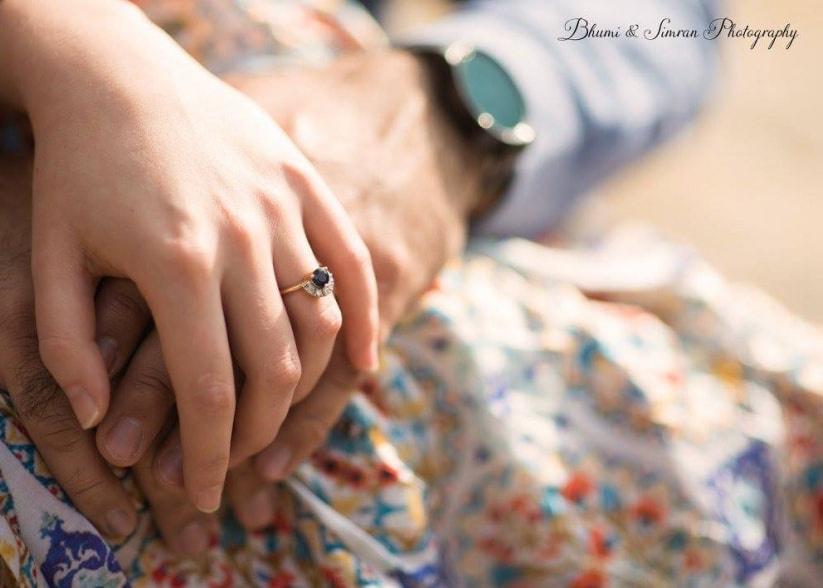 This stunning wedding ring designs combines the timeless elegance of a diamond and gold ring and garnishes it by using a dark red garnet as its central jewel. With a thin band and contemporary style, this ring won't feel heavy on the finger. The design is created in a very interesting and attractive manner with beautifully cut stones.
Prices can go upwards of 15k.
4. Heart shaped diamond ring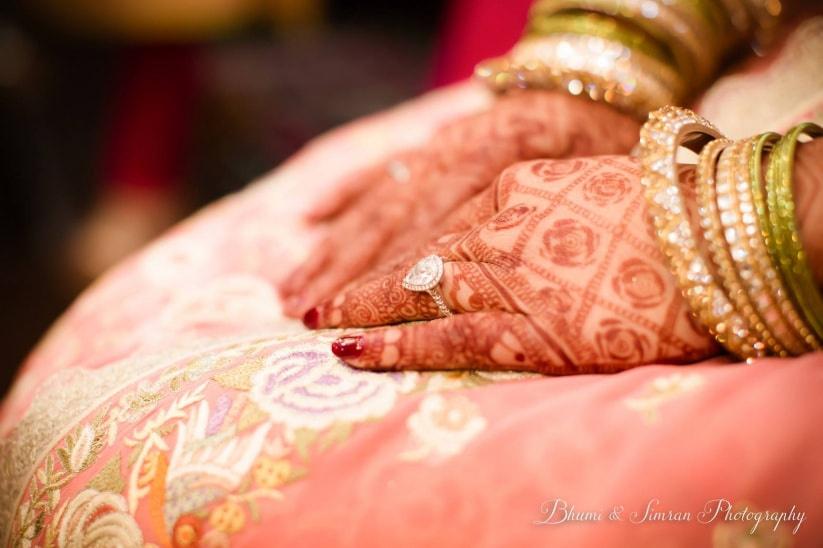 Marriage is a celebration of love, and what better way to celebrate it than a gorgeous heart-shaped, diamond-encrusted stunner. This stunning wedding ring designs would help you look like a beautiful princess that you are with a clear cut diamond placed at the centre.
Prices can easily break the 50k mark.
5. Diamond and gold ring with dual-band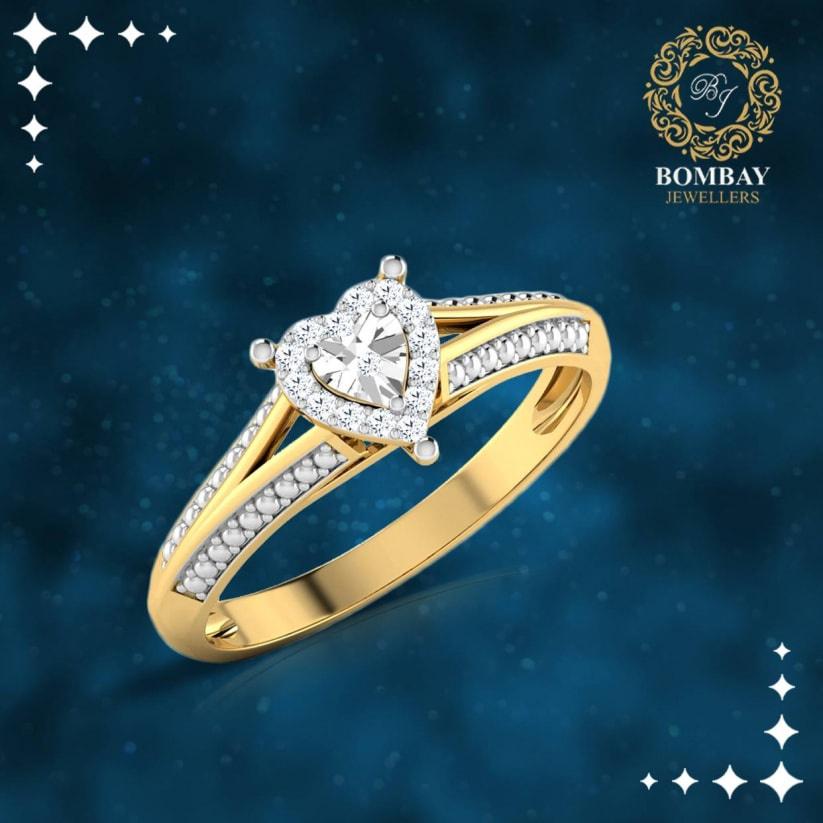 A variation on the classical metal gemstone combo, this wedding ring design combines the classical and modern in your finger. The dual-band gold frame adds so much to the beauty of the heart-shaped diamond at the centre which is flanked by three smaller diamonds.
Prices range in the 30-50k mark.
6. Platinum band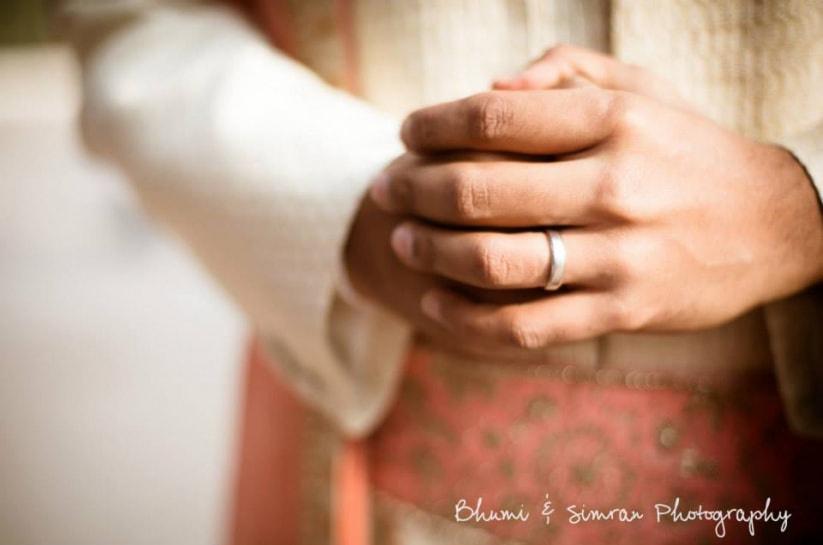 This is one of the simple wedding ring designs which are perfect for grooms who want to go for understated class. With absolutely no frills this ring can be a style statement and all.
Prices range for about 12-15k.
7. Diamond and platinum ring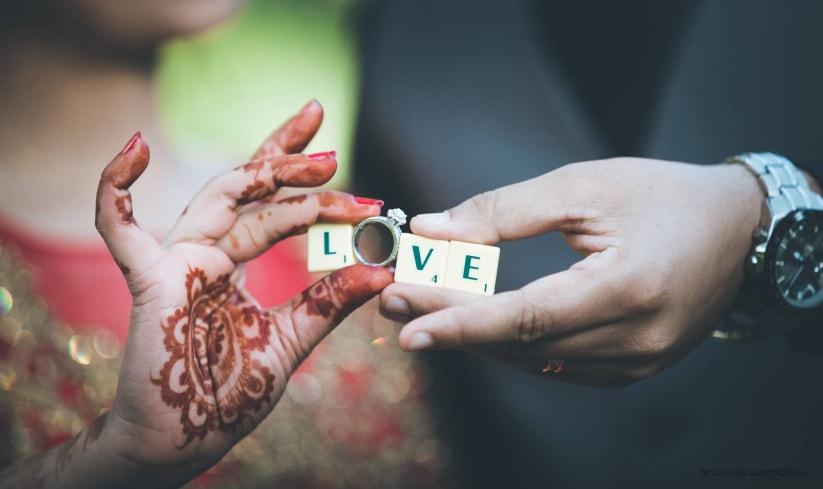 Nothing speaks of ethereal sophistry than a tasteful diamond ring encrusted in a platinum band. This design works forever! Though a simplistic design, it is one of the most sought-after and chosen ones for weddings and engagement ceremonies.
Prices can range from 25k-45k.
8. Silver and pearl ring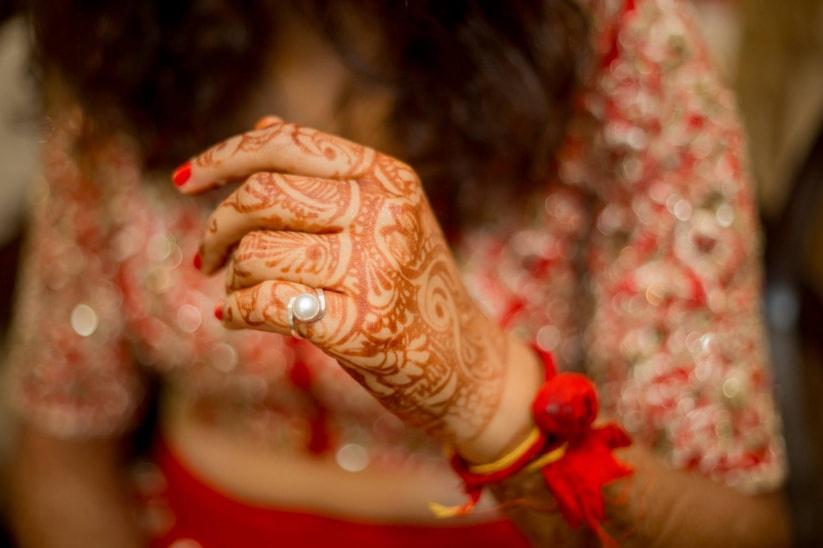 One of the stylishly curvy wedding ring designs, it combines two soothing elements in silver and pearl. The best thing about this design is that it's easy on the pocket too with an understated sense of style and aesthetics.
Prices around 8k.
9. Gold sunflower ring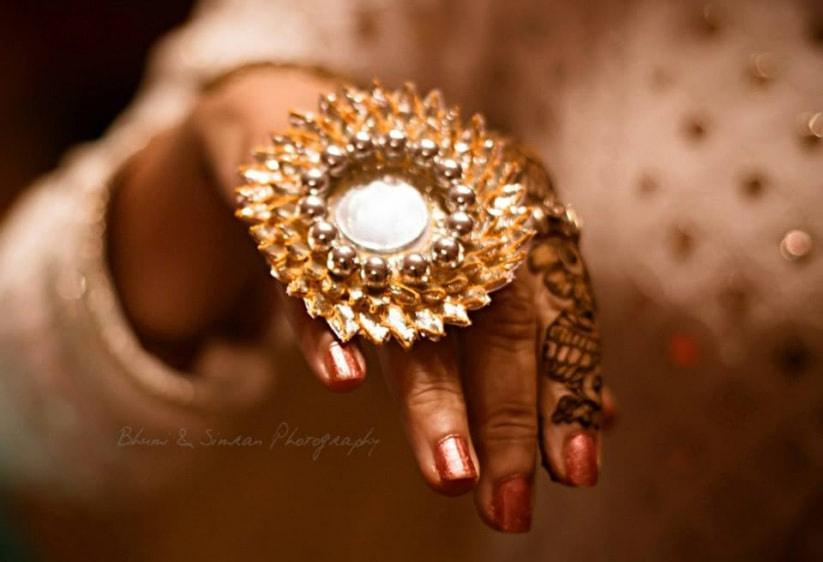 If you want to make the ultimate statement, this ring is for you. With a large sunflower style gold face and a shiny metal centre, this ring is sure to turn heads wherever you go. The exquisite craftsmanship defines each and every cut of this wedding ring designs as unique and traditional.
The price depends on the quality of craftsmanship but can very easily breach the 50k mark.
10. Gold band with minimal design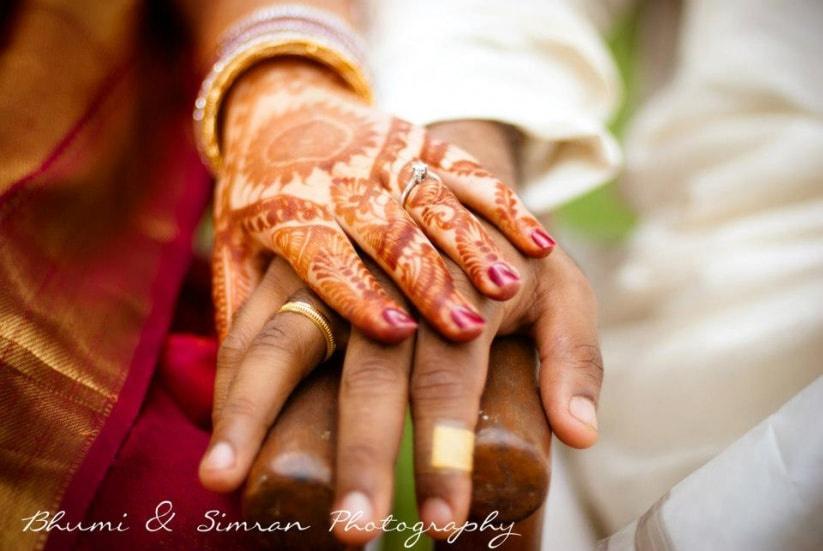 A groom's first choice, this pure gold design suits all fingers and all occasion. With a few design elements drawn into the gold, each ring has its own personality.
Prices are dependent on the amount of metal used for these wedding ring designs but a great piece can be had for less than 10k.
11. Diamond and gold ring set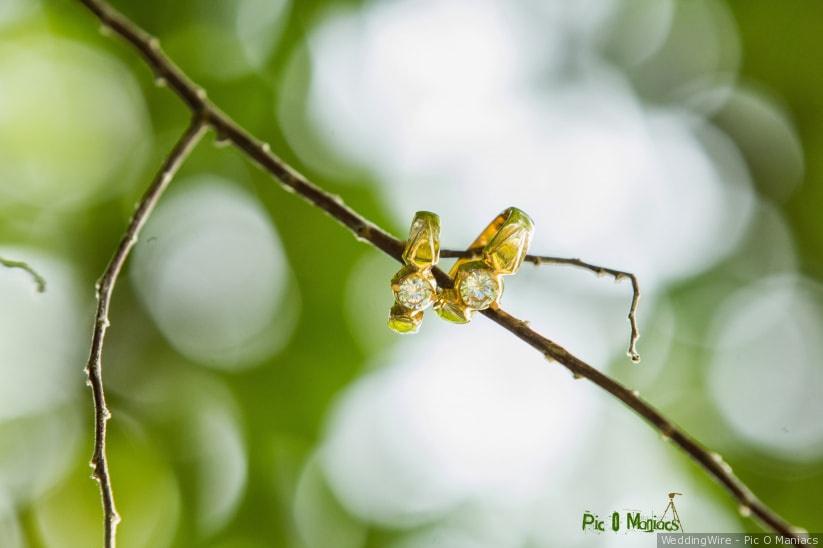 Matching rings are all the rage today and this design combines diamond and gold in ways that are suitable for both the groom and the bride to wear forever.
Prices for a pair can go upwards of 40k.
12. Striped gold ring with a diamond centre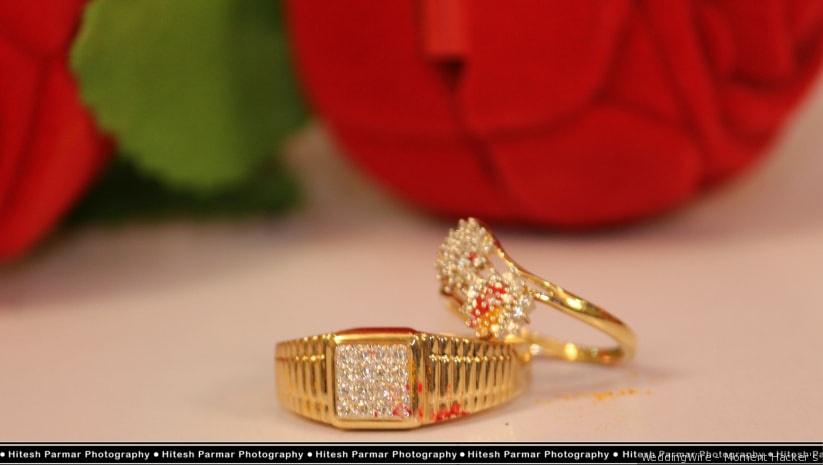 Often seen in the fingers of South Indian grooms this wedding ring design is well beloved around the country. While symmetrical stripes add to the rugged feel in the yellow metal, the rectangular centre signifies a person with purpose.
Prices go upwards of 40k.
13. Gorgeous pink ruby and diamond ring with a gold band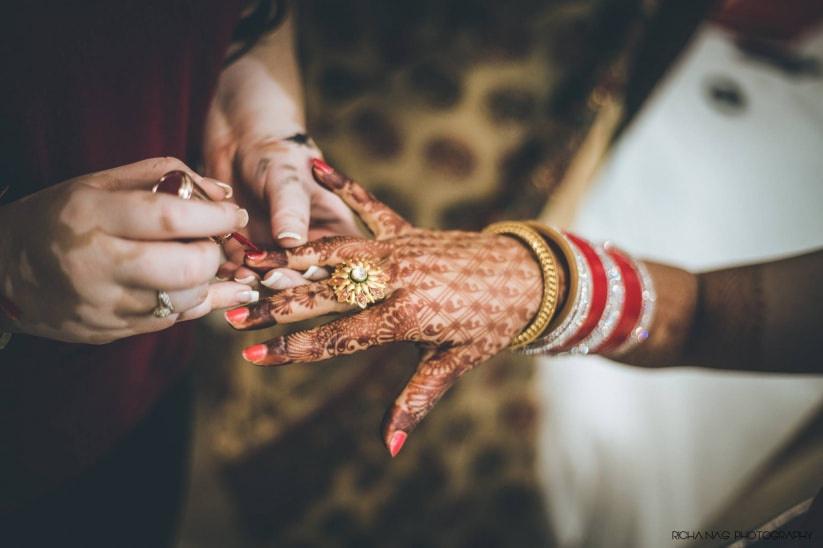 This fantastic ring, crafted by the most refined hands is one of a kind and will remain a family heirloom for generations. Flanked by pink rubies with a diamond centre, this gold leafed ring is sure to be a memory in and of itself.
Price can go upwards of 75k.
14. Gold band with a diamond hemisphere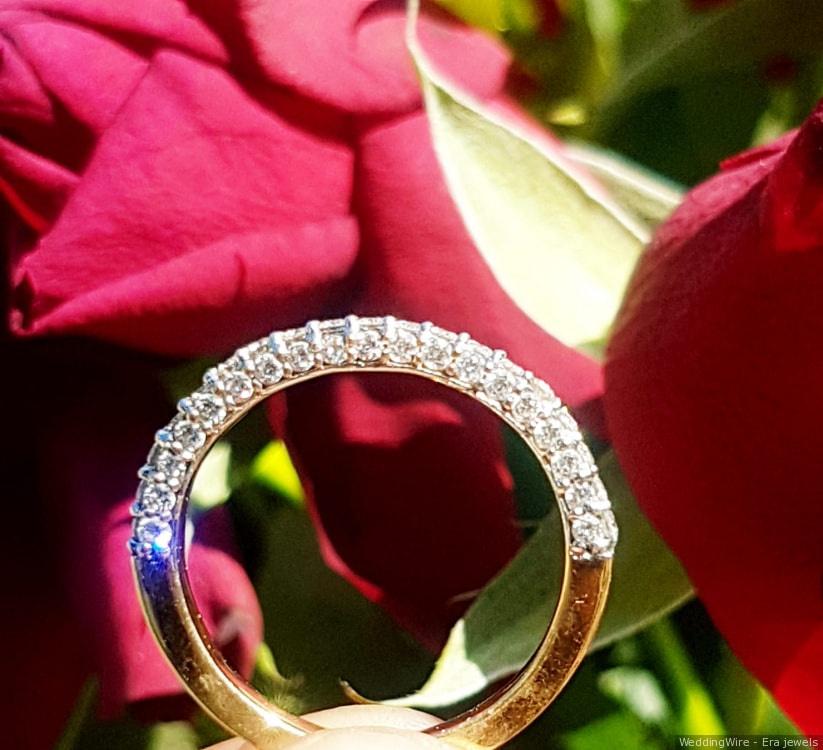 This design combines the simplicity and ease of a gold band with the glitter of diamonds. An all-day wear design, this is suitable for brides who wish to wear their ring forever.
Prices range upwards of 15k.
15. Butterfly ring with gold and diamond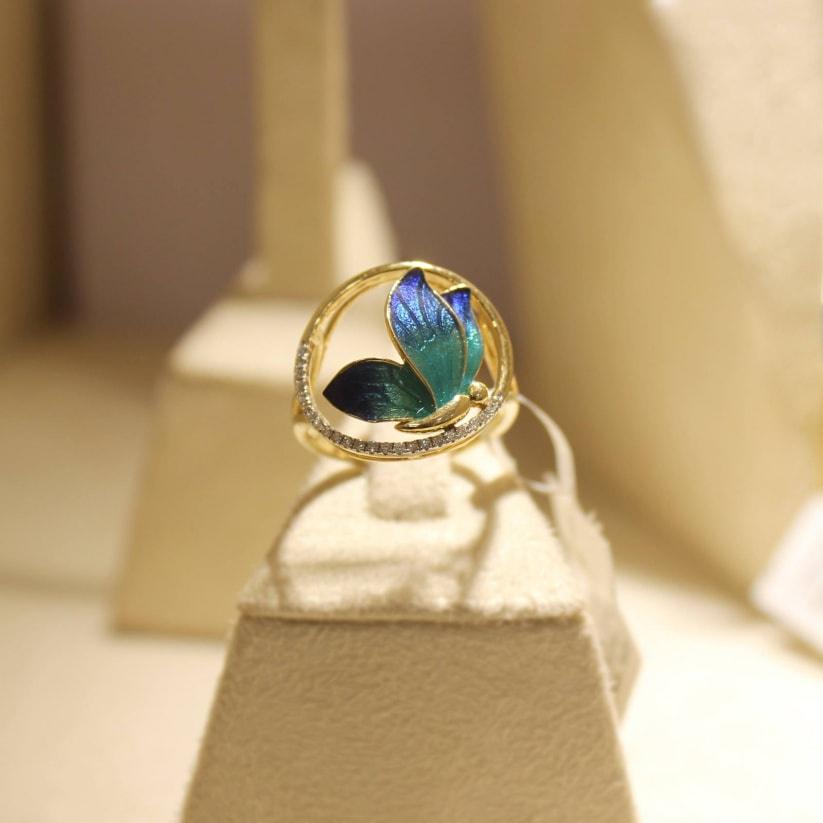 This ring is for those restless spirits who can love to fly. This beautifully crafted piece of art is highlighted with green and blue accents and seems to come straight out of a fairytale.
Price is around the 25k mark.
16. Modern Navaratna ring
With nine different gemstones encrusted in a thin gold frame, this modern take on an age-old tradition is as beautiful as it is head turning.
This piece of sheer wizardry is priced around 30k.
At the end of the day, whichever wedding ring designs you choose is bound to be special. With these designs, we can guarantee you can never go wrong, no matter whichever piece you choose. So go ahead and boldly choose your own wedding ring! You can also check out some of our jewellery vendors and find a bespoke design for yourself.
Want to share your own wedding ring designs ideas? Comment below!