5 Wedding Rings and Setting Designs That Would Look Marvelous on Your Partner's Finger
Before you finalise your wedding rings, here's a guide explaining the kind of options you have and help you make the right choice.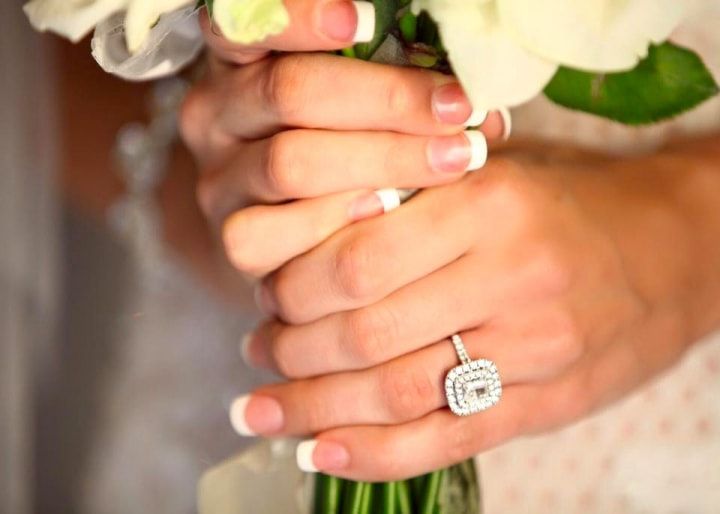 When thinking about what wedding rings to pick it is important to ask yourself questions like whether you want big and flashy rings or subtle and muted ones. There are so many choices these days for wedding ring designs that it could be hard to pick one, same as with your bridal lehenga, honeymoon location or invitation card designs. Every jeweller has their own catalogues and unique design options that offer wedding rings as statement pieces. However, we've put together a list of some of the most fashionable, timeless and photograph-worthy wedding rings that should help you as you pick the perfect one for yourself.
1. Timeless gold rings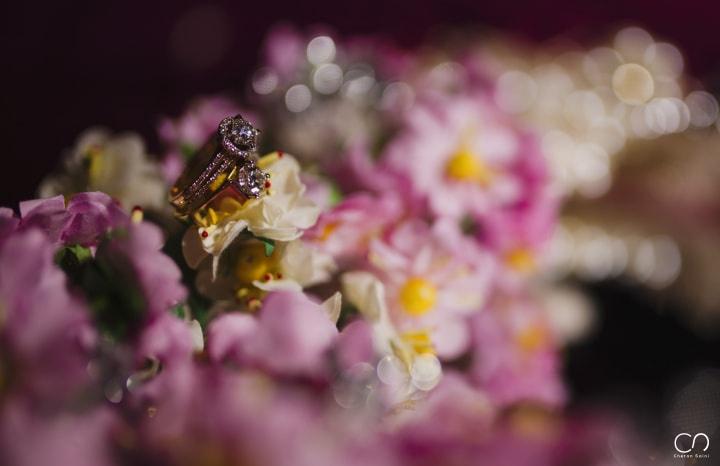 Gold rings are classic and timeless. Most gold engagement rings either have intricate designs or are plain bands which some people choose to get engraved on the inside. This adds a little personal touch to the rings. A popular design among women that they usually prefer is a gold band with a single diamond on it. The size, of course, depends on your budget and the kind of statement you want to make. You will also find simple but stunning designs solely in gold. It is actually a smart move to choose a smaller centre stone and make it appear bigger with a halo effect created by the surrounding stones. This way you will save money buying the ringh and it would still look like a million bucks.
2. Classic Platinum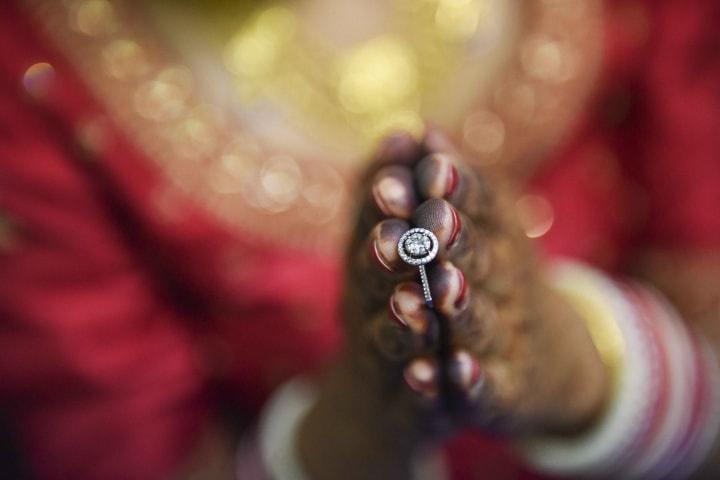 Platinum wedding rings work well for both men and women as many couples want something other than gold. Silver is usually not preferred for wedding rings and so couples opt for platinum wedding rings. These rings come in many designs and can have diamonds, or other precious stones or semi-precious stones set in it if you wish. Platinum is certainly more expensive than gold so if that exceeds your budget range, you could also give white gold a shot. If your budget allows a combination of platinum and diamond, you will find a variety of designs. If not, you can also go for platinum bands, they look beautiful and as the televised ad says, they are love bands.
3. Statement Solitaires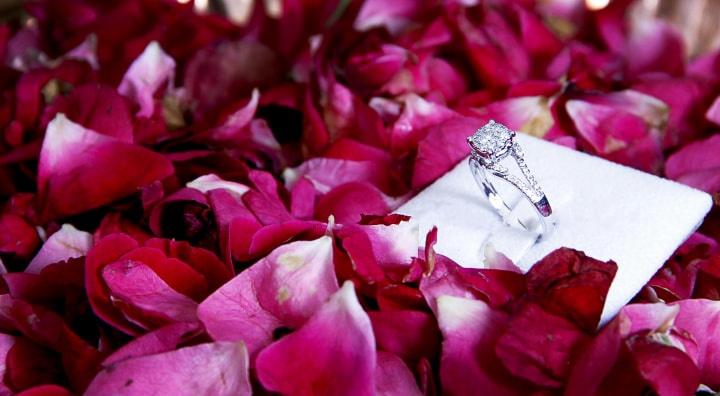 Many women want to make a statement with their wedding rings and enjoy the bling of a solitaire. Engagement rings for women have such variety of designs these days. One could pick from rings that have a singular solitaire or one that has a solitaire that is wrapped in smaller diamonds along the band. You can every get a matching jewellery set if you like and flaunt it on your wedding day or reception. Whatever your style may be, just make sure you pick a design you'd like to wear for a lifetime and not something you would grow out of by the time you reach your honeymoon destination. Research wedding ring designs before you head out to shop for the ring. And then, if you like it, put a ring on it!
4. Gems and Stones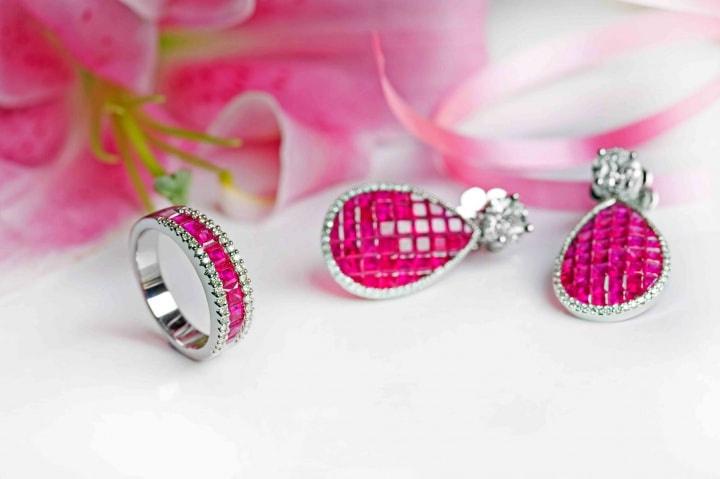 If you don't want to be traditional and want a wedding ring that is unlike anything you've seen, then you could pick from a variety of precious stones in vivid colours. A ruby or sapphire ring with a gold band encrusted with diamonds looks regal and timeless. It would be a piece of jewellery you'd cherish forever and one that would speak of you as a person. There are also a number of semi-precious stones available that look astonishingly graceful in a wedding band. You can even for a Navratna ring, traditional in nature but offbeat since it is not usually a part of wedding jewellery.
5. Diamond Bands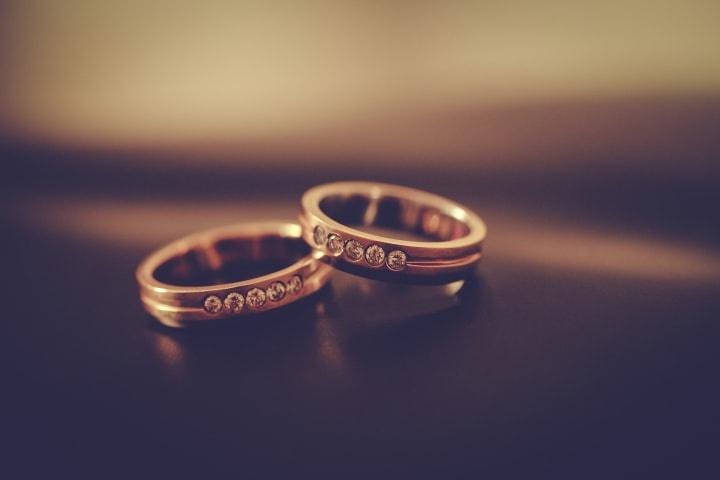 Some couples like to keep it simple but stylish. The perfect solution to this is the diamond wedding bands. These wedding bands could be white gold or platinum and only have single small diamonds along the rim. While this is a diamond ring, it is not too flashy and is subtle. Depending on the kind of design you want, you can finalise the size of the stone. The minimalist lovers will be delighted by such designs. You can always personalise them by getting them engraved with a special quote, each other's names or any significant bit of your relationship.
The options for wedding rings are countless and every couple should find the rings that are best suited for them. Buy a ring that looks good with your bridal lehenga or with the groom's sherwani, buy something that reminds you of your vows of marriage. Making the ring personal and sharing a memory is what makes all the difference. But when you go shopping, bring along companions who will help you provide clarity in times of confusion. We would suggest the groom buy something of the bride's choice to avoid all hassles.
So, go ahead and make your pick by browsing through expert jewellery vendors.