The White Wedding Soiree
if you are planning to celebrate your tales of love in white - The White Wedding Soiree is here to inspire you for a dreamy wedding celebration. Read on to know.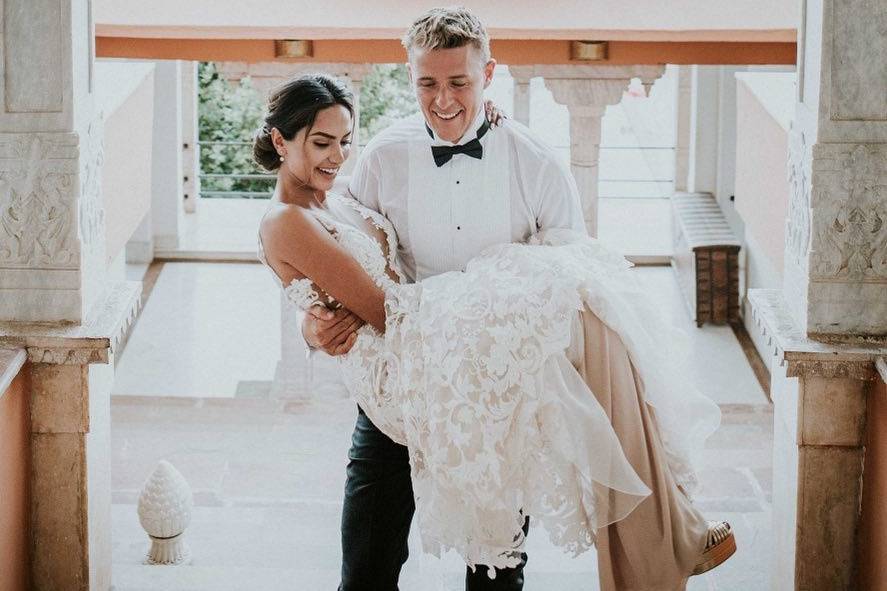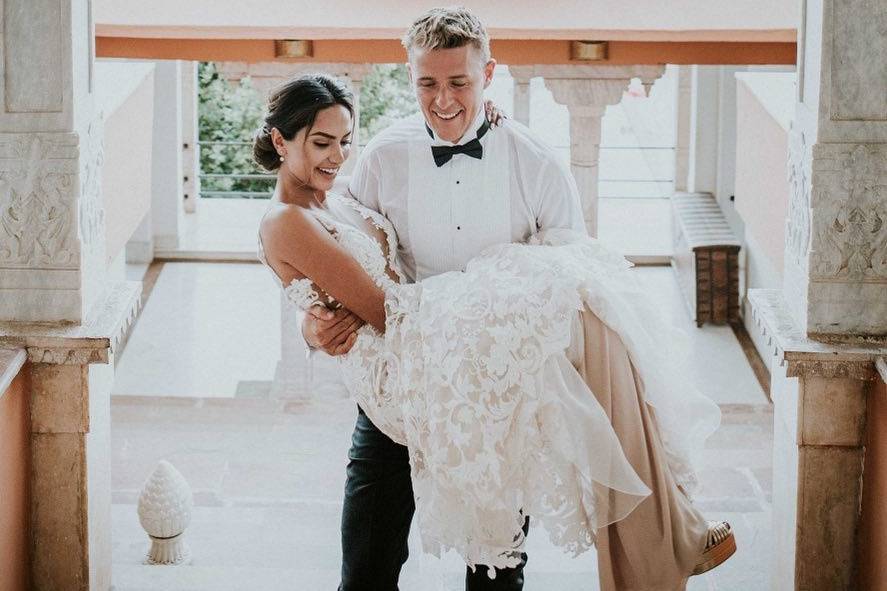 Image Courtesy: Fih Fotografie
A wedding ceremony is no less than a dream that comes true. Every detail is taken care of with precision and in these pretty little details lie the memories of a lifetime. The White Wedding Soiree is an enchanting way of celebrating one of the biggest days of your life. Make the colour of purity and serenity your own for the big day as you take your vows.
Read on to know how the millennial couples have picked white lehengas, white sherwanis, white weddi
White Sherwani Designs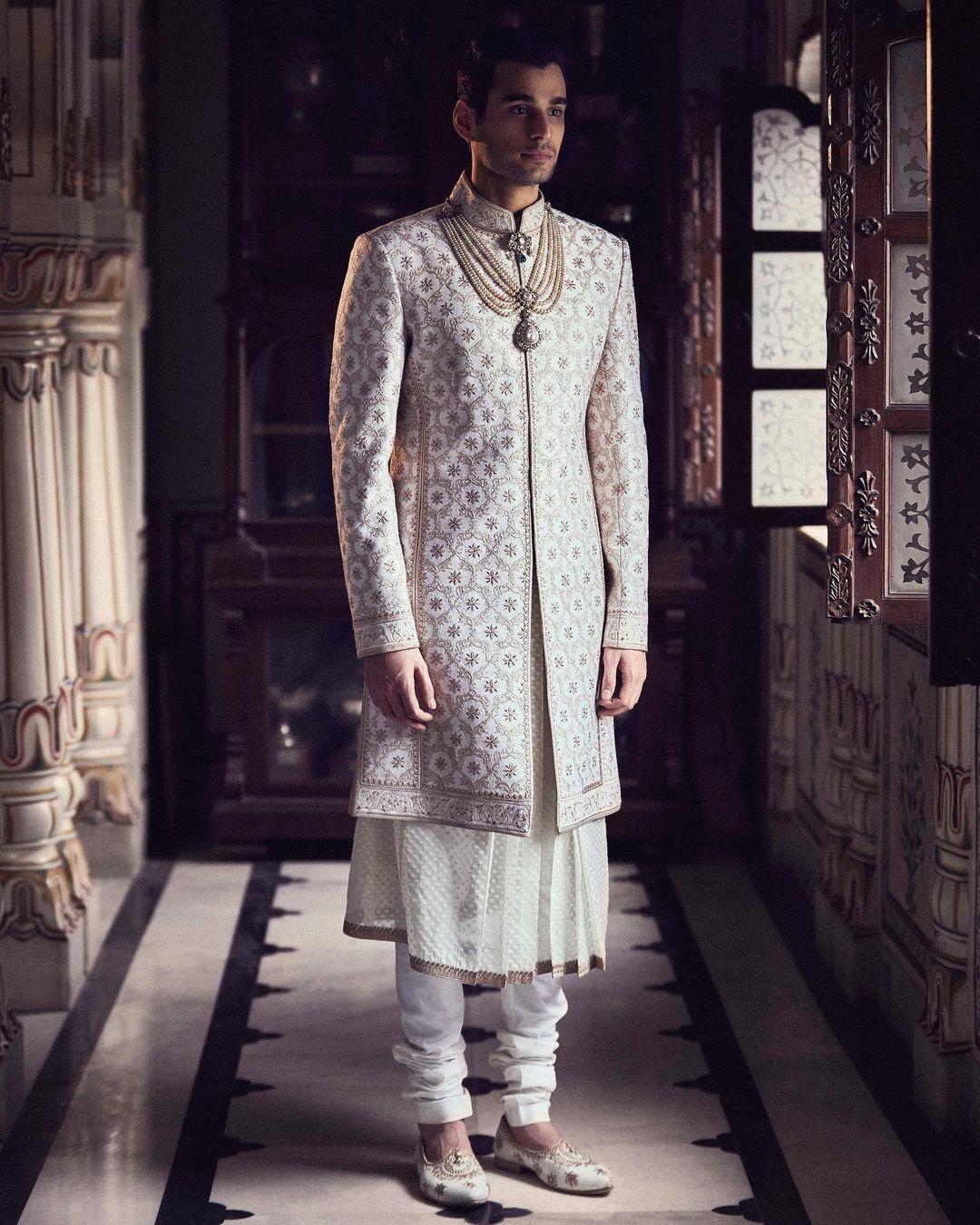 With more and more couples opting for colour-coordinated outfits, not only the brides, but the grooms too have fallen in love with white sherwani designs and serene ivory Bandhgalas. After the neutral sherwanis and pastel lehengas, the grooms have turned heads at their weddings by looking dapper as ever in their white outfits.
The grooms have picked up the trends like pros and it is no more about wearing it off the rack and we know it! So to help the millennial grooms pick the best, you must check out the options that we have handpicked for the grooms who want to wear white for their wedding.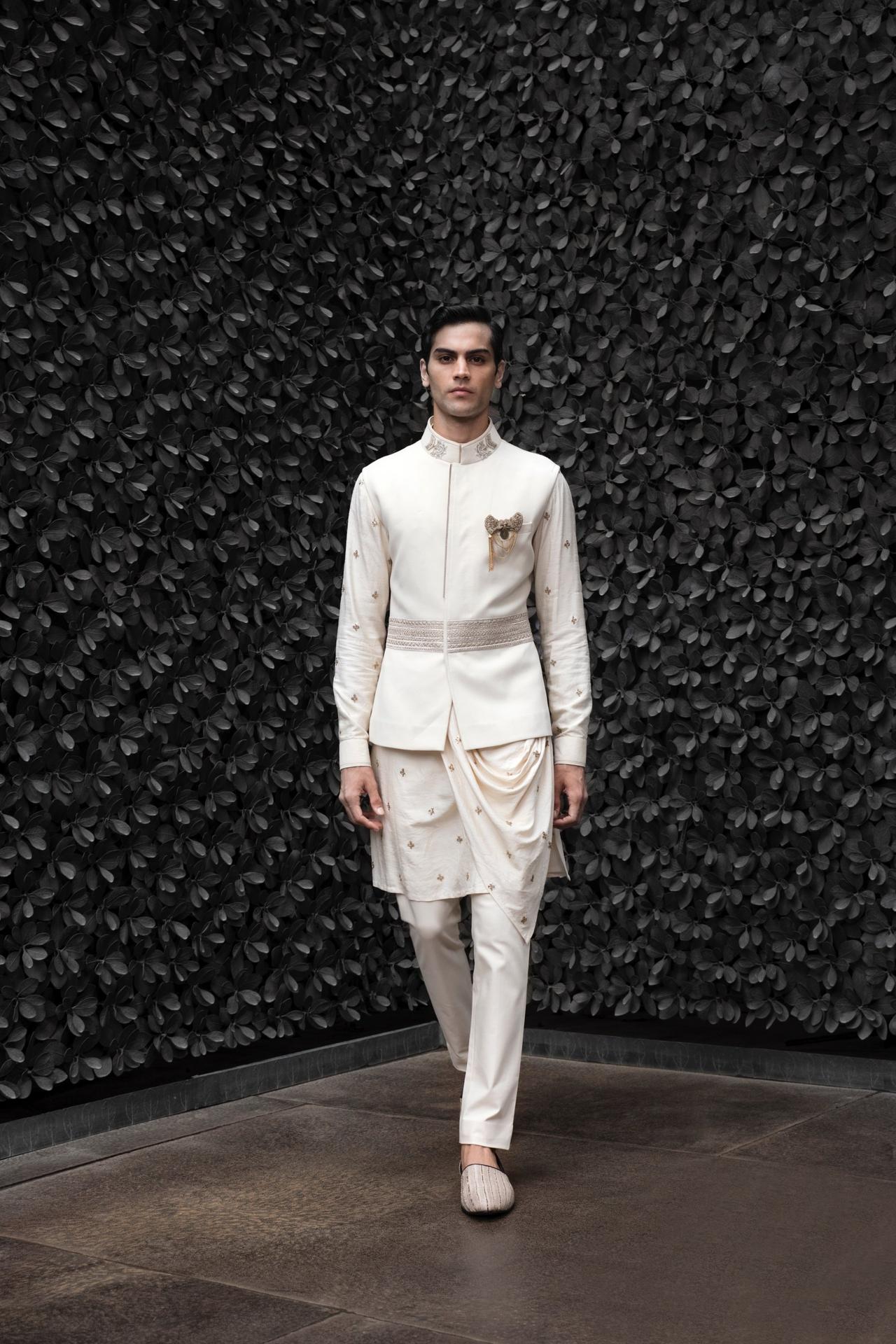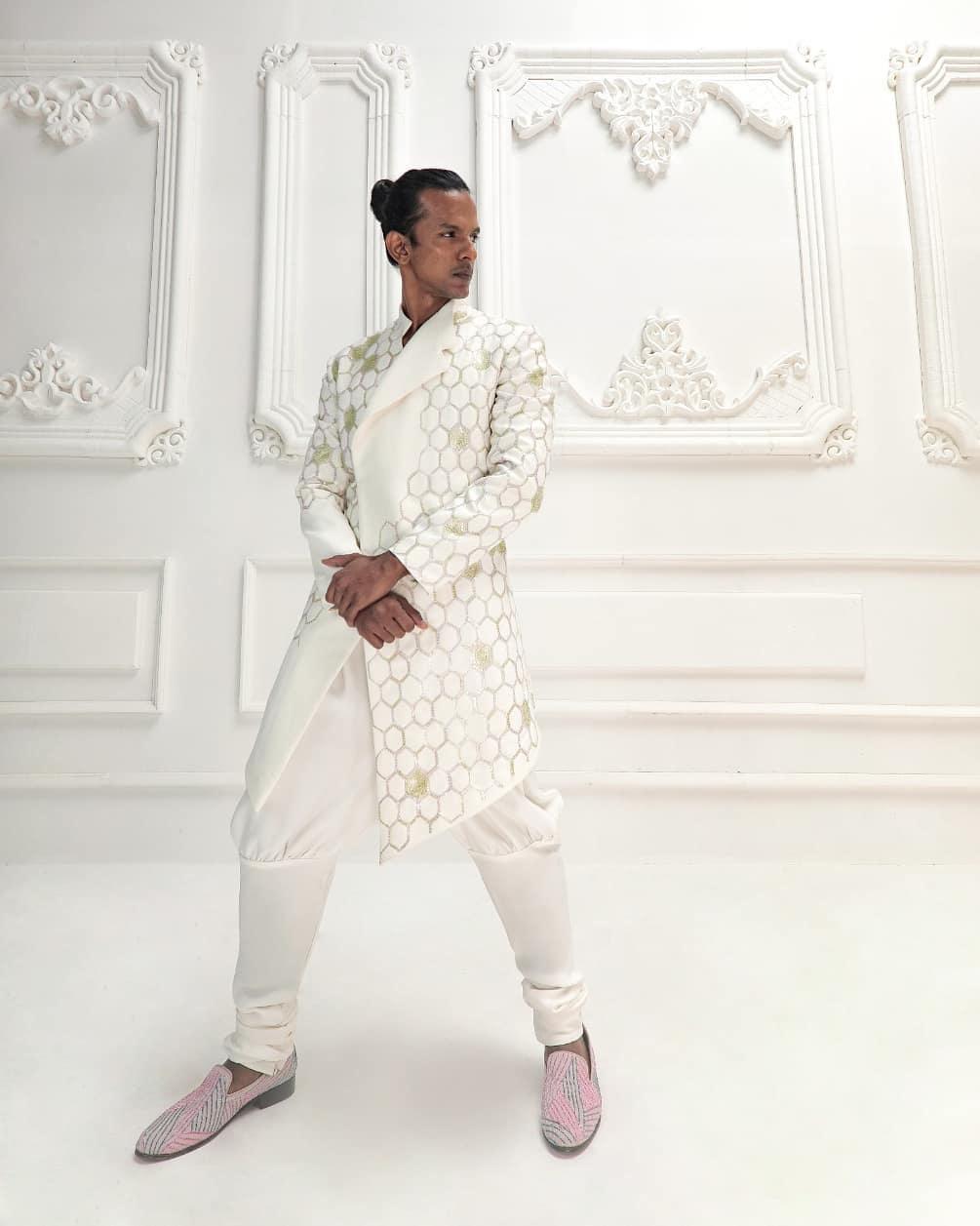 Image Courtesy: Manish Malhotra
White Lehenga Designs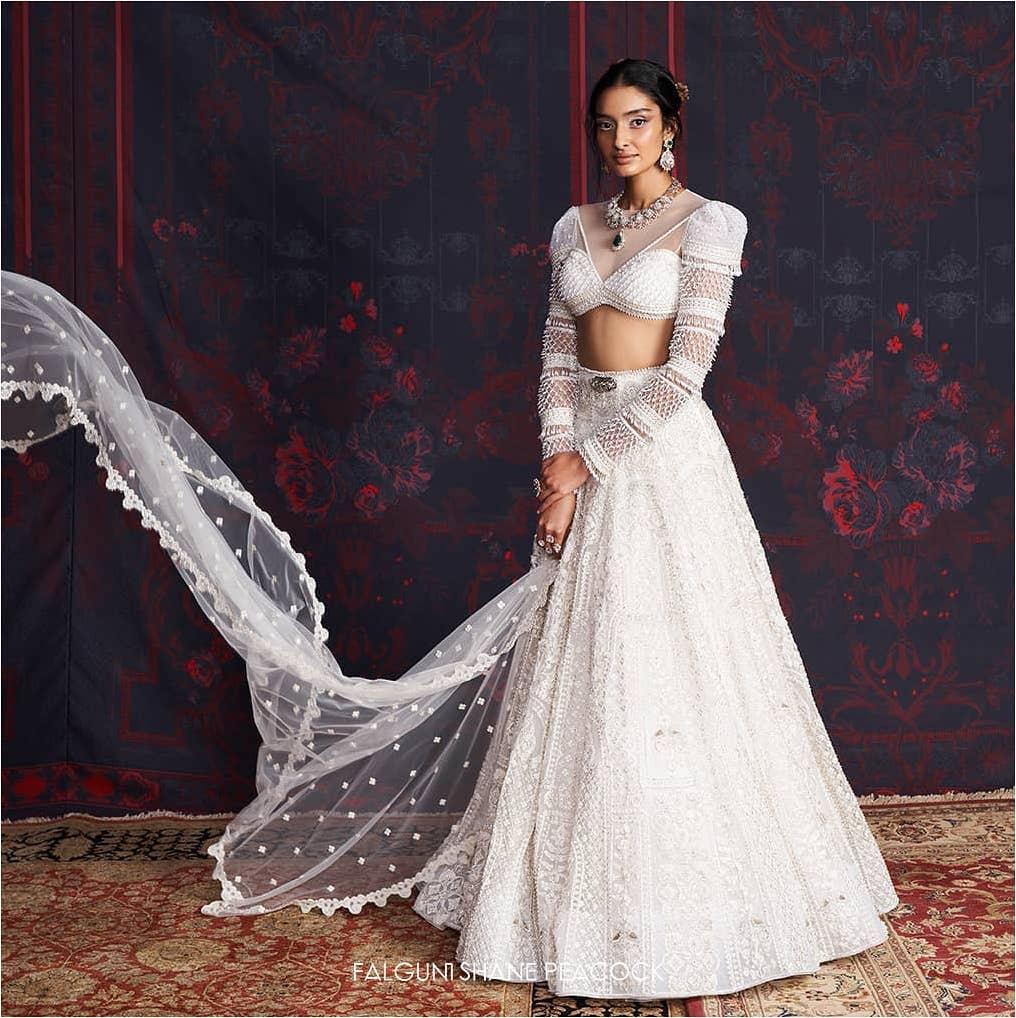 Image Courtesy: Falguni Shane Peacock
Red lehengas are sure a conventional beauty and the pink lehengas make the bride look alluring too, but there is something unmatched about white lehengas. From ancient times to not very long ago, wedding outfits for brides used to be all about dark and bright colours like maroon lehengas, dark pink lehengas red lehengas and so on.
But the millennial brides have been a sport about white lehengas and to keep up with this raging trend we bring to you the best picks of white lehenga designs. Make a serene pick now!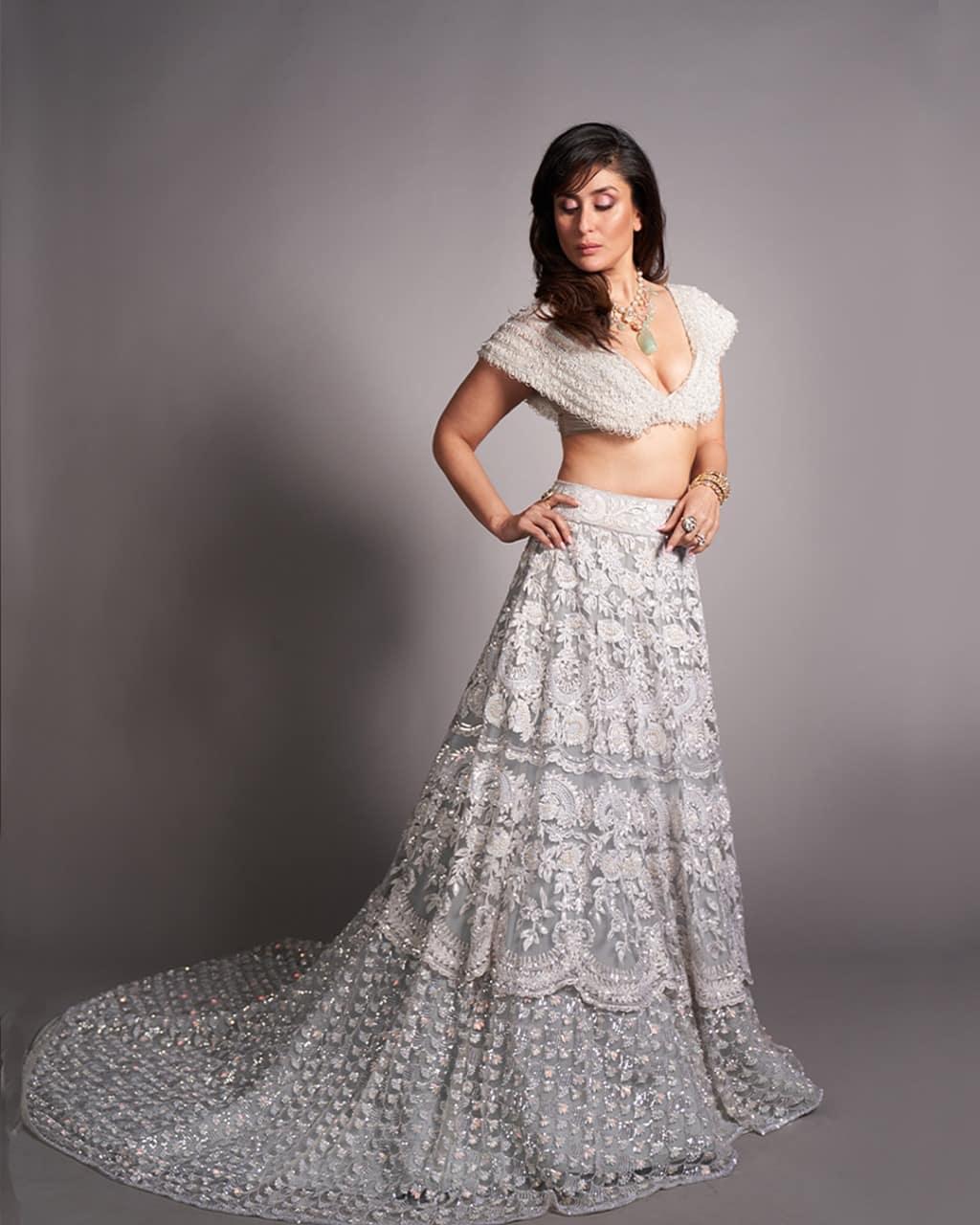 Image Courtesy: Manish Malhotra
The White Wedding Decor & Theme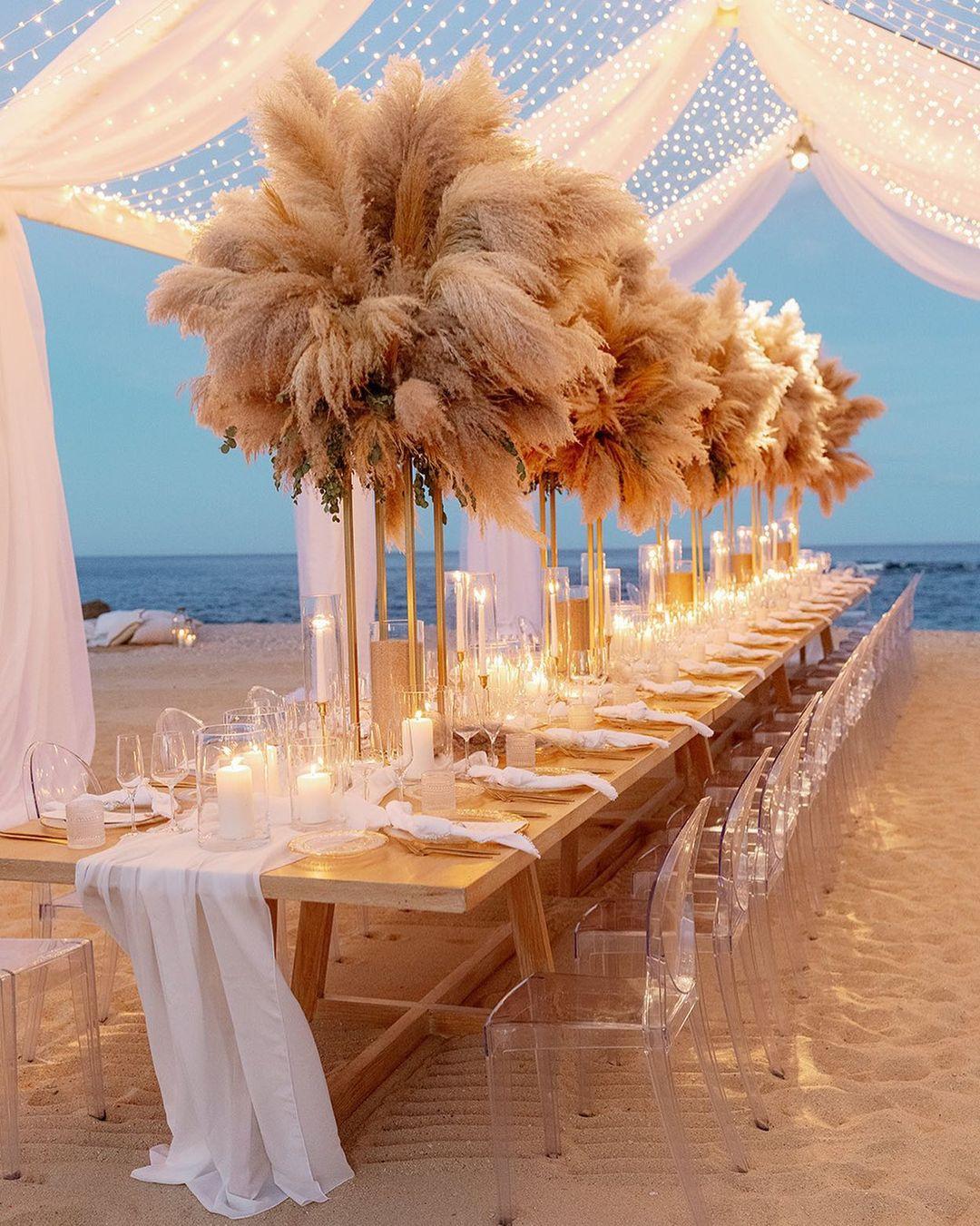 Image Courtesy: Chard Photo
When you are planning your wedding, picking a theme is very significant and it begins right from the colour you pick. A tranquil colour that narrates your story best - be it a minimalist wedding theme or a maximalist one, a white wedding can be all kinds of opulent. From white roses to Kans grass around white drapes, add some ghost chairs for a dreamy tent set up and you will mould your dream into reality without a doubt.
If you often find your mind gravitating to a pristine white setup especially when you discuss a dreamy outdoor wedding decor - then these wedding decoration inspirations for a White Wedding Soiree is here to turn your daydreaming into reality. Take notes as we take you through our favourite white wedding decoration inspiration images.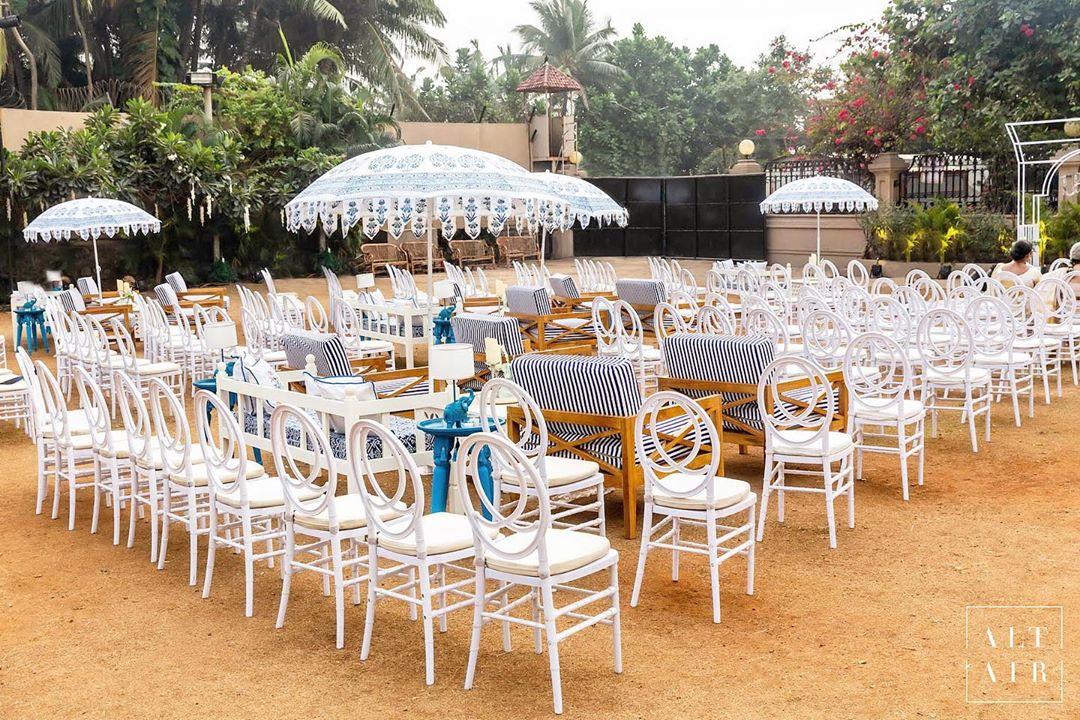 Image Courtesy: AltAir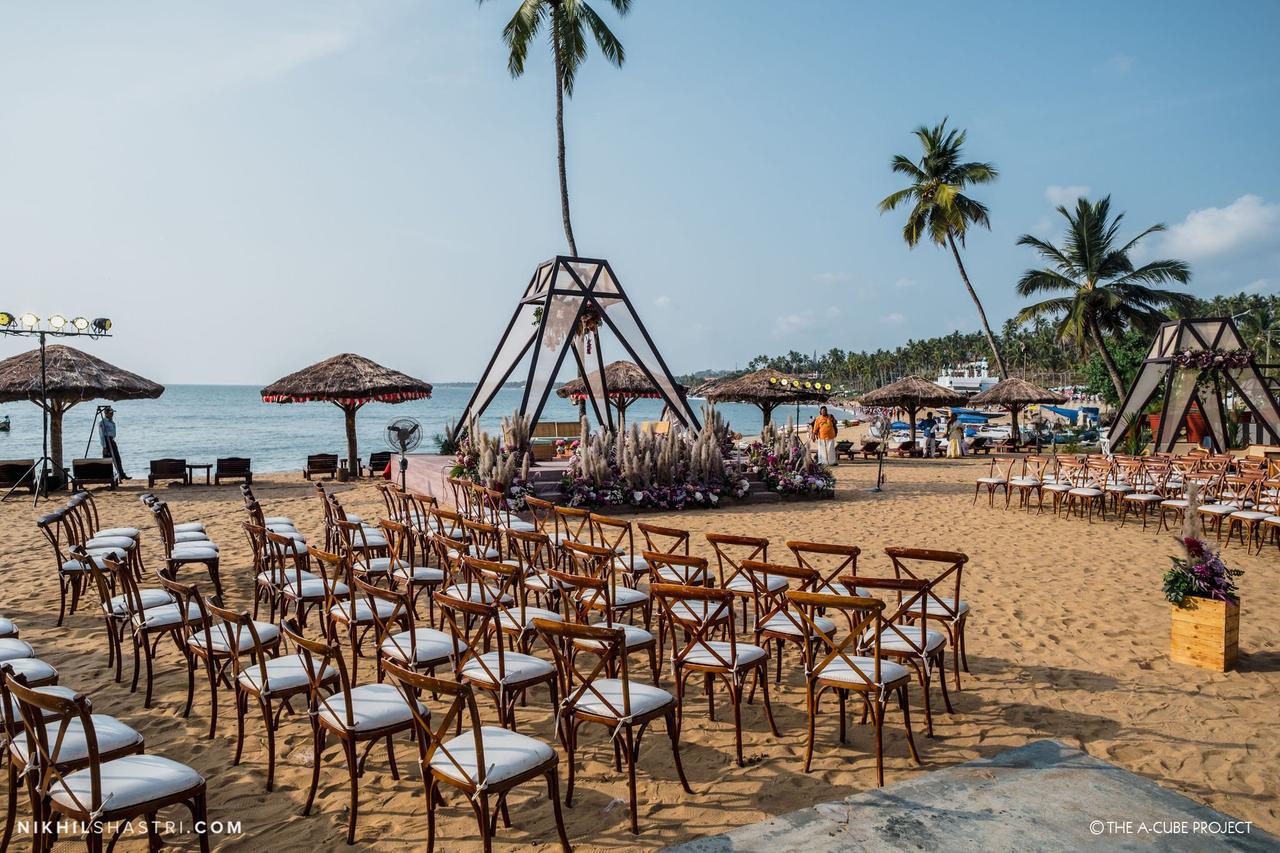 Jewellery to Complement White Lehenga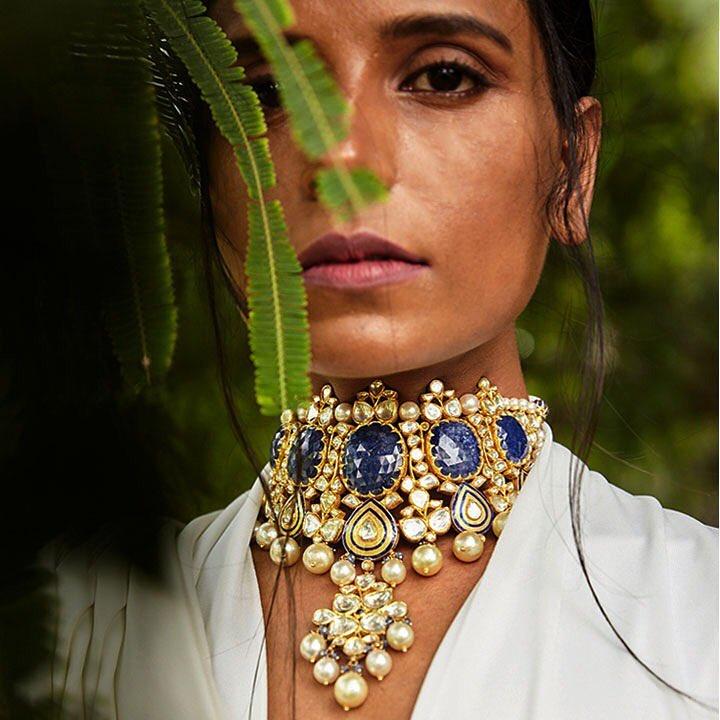 Image Courtesy: Sunita Shekhawat
The royalty of jewellery is an unfathomed reverie for every bride (almost). From heirloom jewellery to statement jewellery pieces, bridal jewellery has gone through a mesmerising revolution. When you pick the white wedding theme, decor and your pristine white lehenga, all you need is to get your hands on the perfect jewellery pieces to complete the look.
Complementing the theme of this elegant soiree, Indian couturiers have launched collections washed in the allure of white or ivory designs too. What better company for your white wedding couture than the season's finest jewels. We dived headfirst into the world of bijoux and have risen back to the surface with some stunning finds! The pinks, blues and emeralds have our heart for all the bling worthy reasons.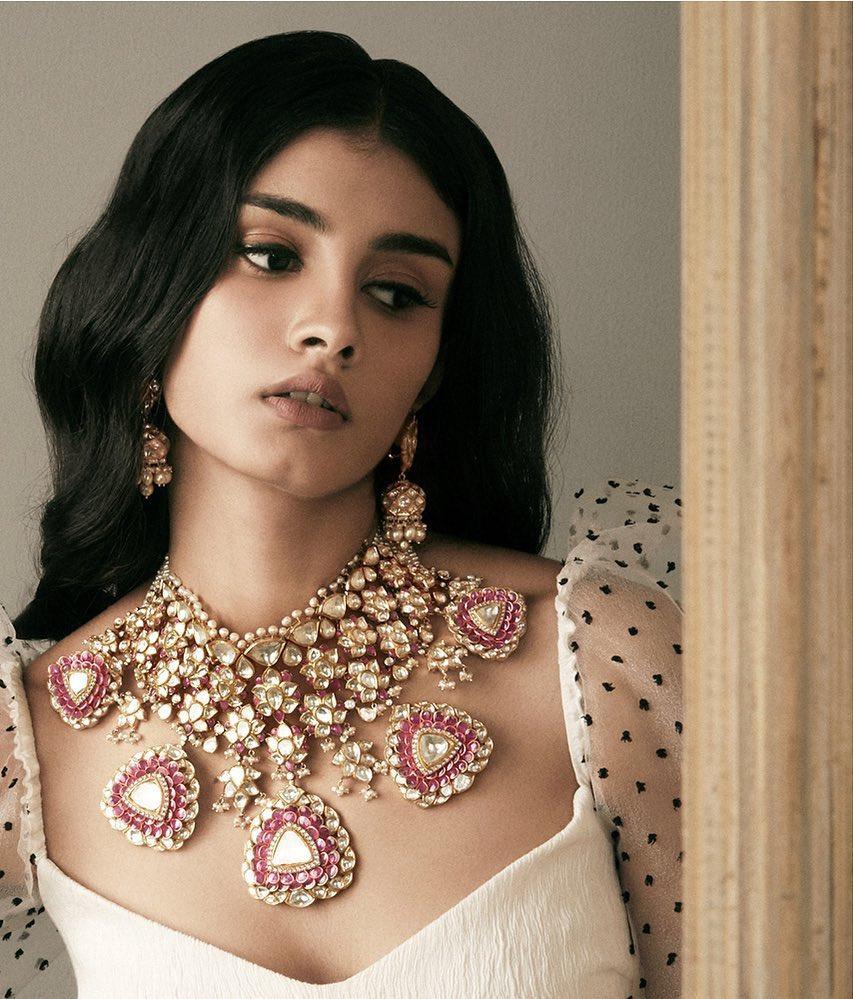 Image Courtesy: Birdhichand Ghanshyamdas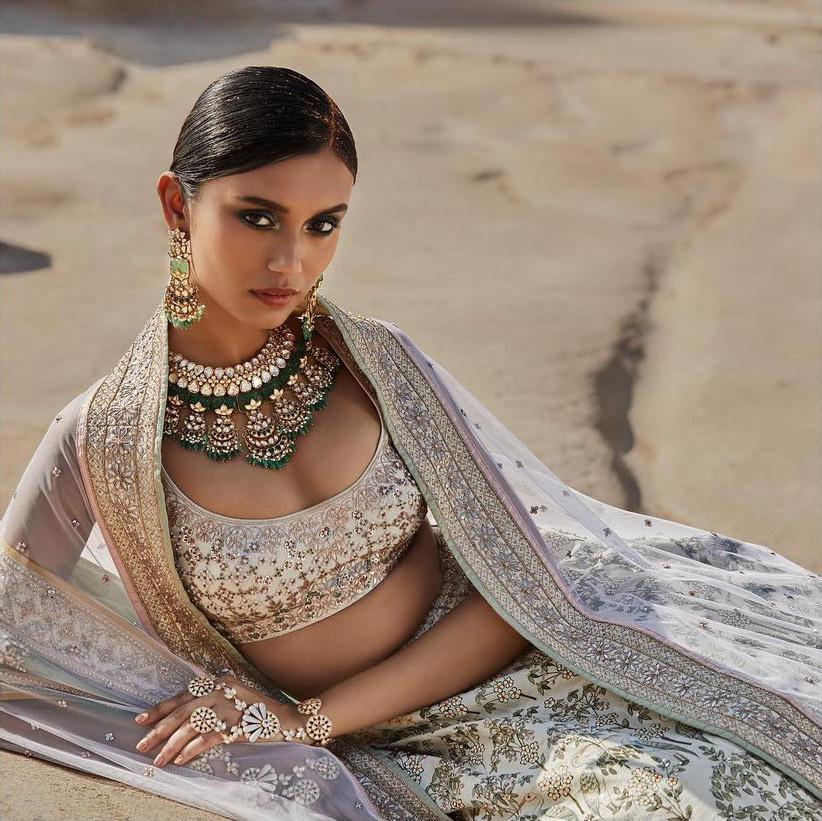 Accessory To Complete Your White Lehenga Look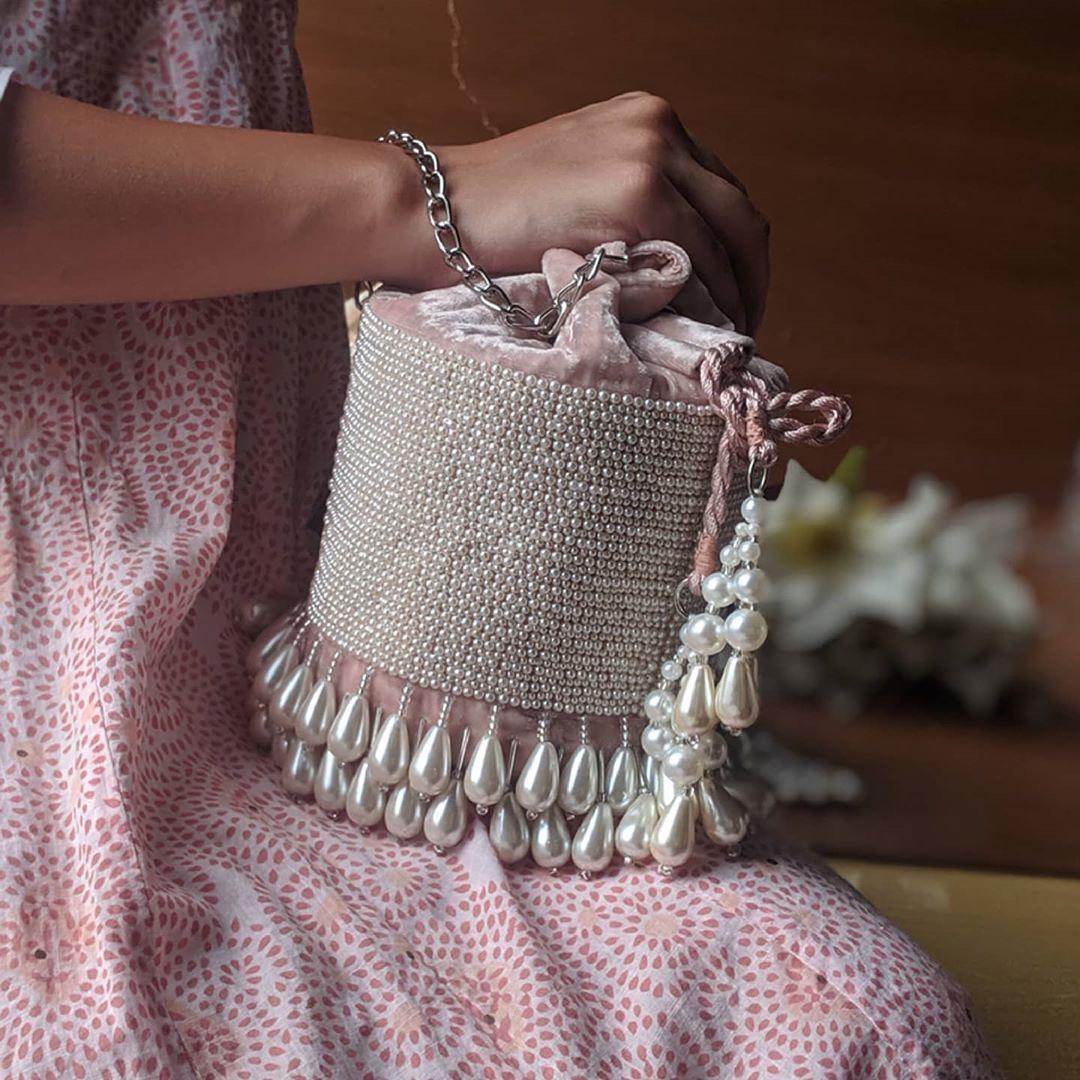 Image Courtesy: Aanchal Sayal
Accessories accentuate your demeanour in a graceful manner. It adds oomph and poise to your persona in a flawless way! Indeed, accessories speak volume about your magnetism and veracity. For instance - big accessories add drama, subtle jewel enhances the elegance and minimal ones add composure to your individuality. Thereby, it is extremely essential to pick the right accessories for your wedding day and other ritual days too. While we know how difficult it is to choose perfect accessories. Thereby, we have tried our best to make accessories hunt easy for you with our curated list. Read on to find your best dream picks.
From elegant Potli bags to accentuating floral jewellery and even men's accessories like a Safa, here we have cherry-picked an exquisite range not only for the brides but grooms too.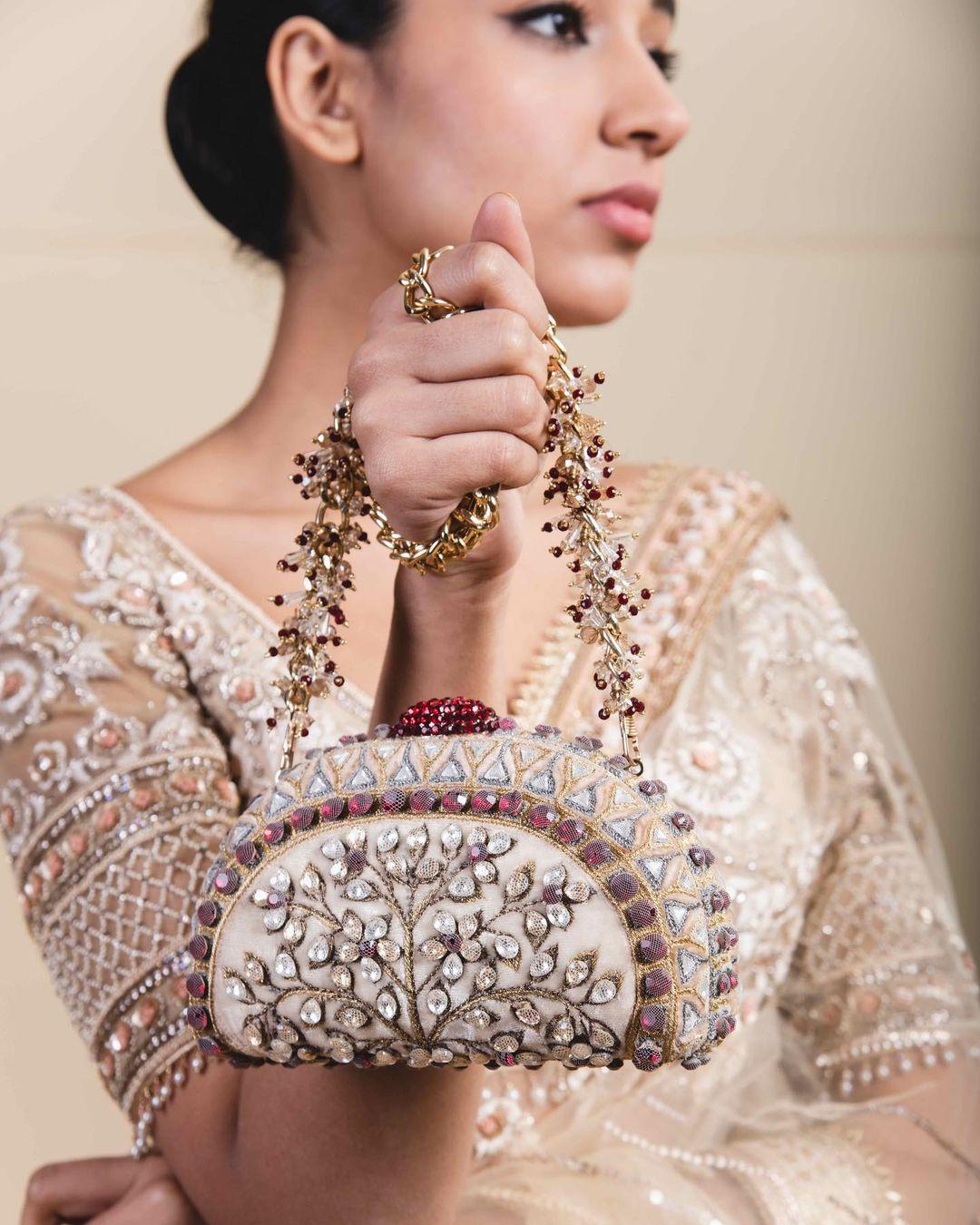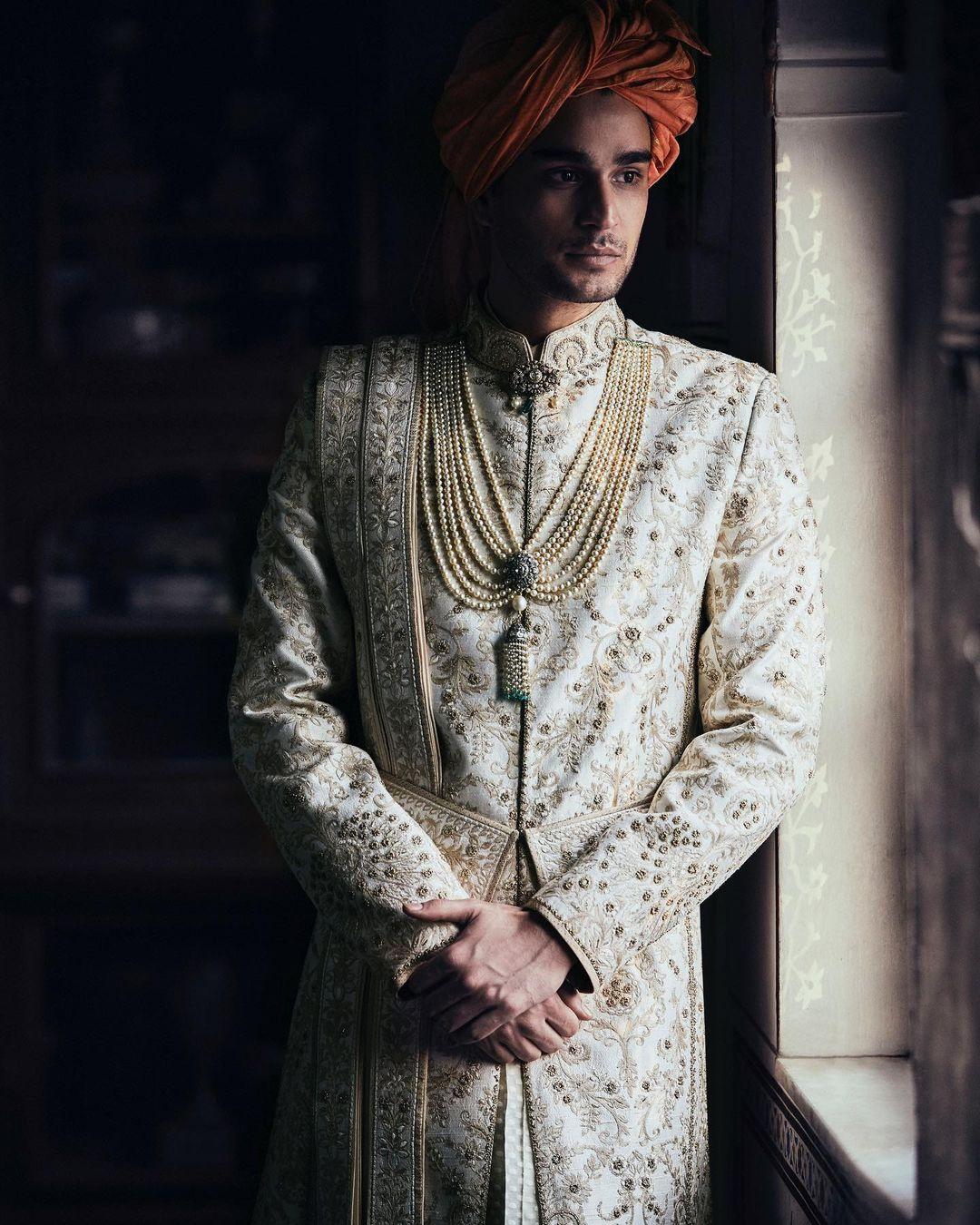 Despite being an unconventional colour, white wedding soiree has elegantly become a much-loved trend by the minimalist brides as well as the maximalist ones. If you have found your love in the serenity of the white colour too, this is just the place for you to find your perfect inspiration.
If you are wondering what theme and decor you would want for your wedding celebrations, then get in touch with the seasoned professionals on board who can assist you with your endeavours.