The Wedding Decoration Trends You Need to Know for an Intimate Wedding
Planning an Intimate Wedding and unsure of the Wedding Decoration Ideas? Worry not, small and intimate weddings for 50 guests can also be decorated ethereally. The experts of the industry tell you how!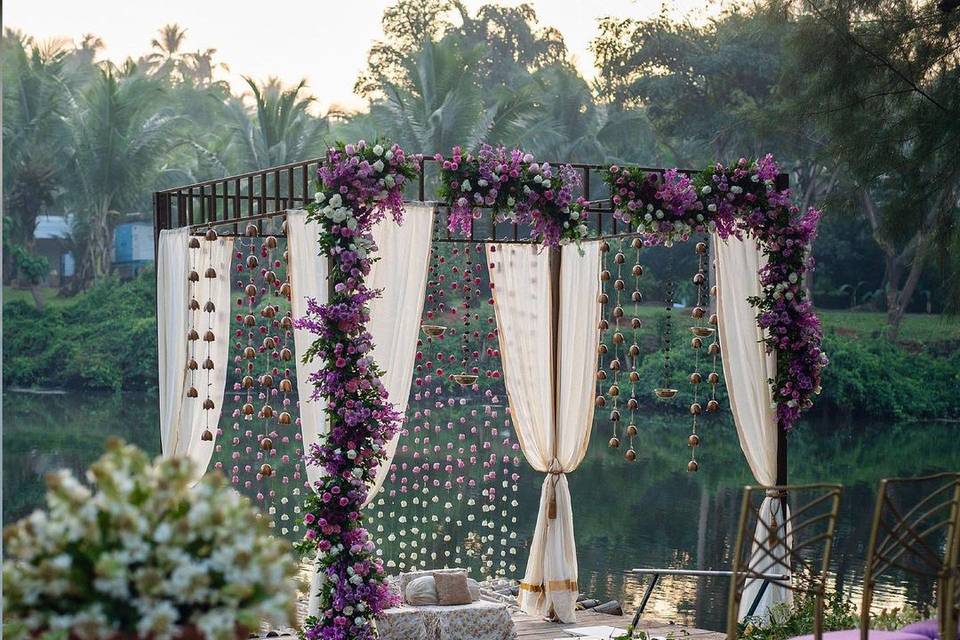 Intimate or a Big Fat ceremony, every wedding venue can be brought to life with ethereal decorations. A downsized guest list, does not always lead to a simple wedding. Intimate weddings give couples and the hosting family, the opportunity to focus on intricate details. And what amplifies 'bespoke' better than wedding decorations? If your clients are excited to tie the knot with their beloved - but not so thrilled with the idea of a small guest list, take notes! We delved in conversations with the most trusted decorators from the wedding planning fraternity and have enlisted trends that will add the lost sparkle to their eyes.
Elegant Decoration Ideas for an Intimate Wedding
A Winter Wedding Wonderland
1. Varieties of Candles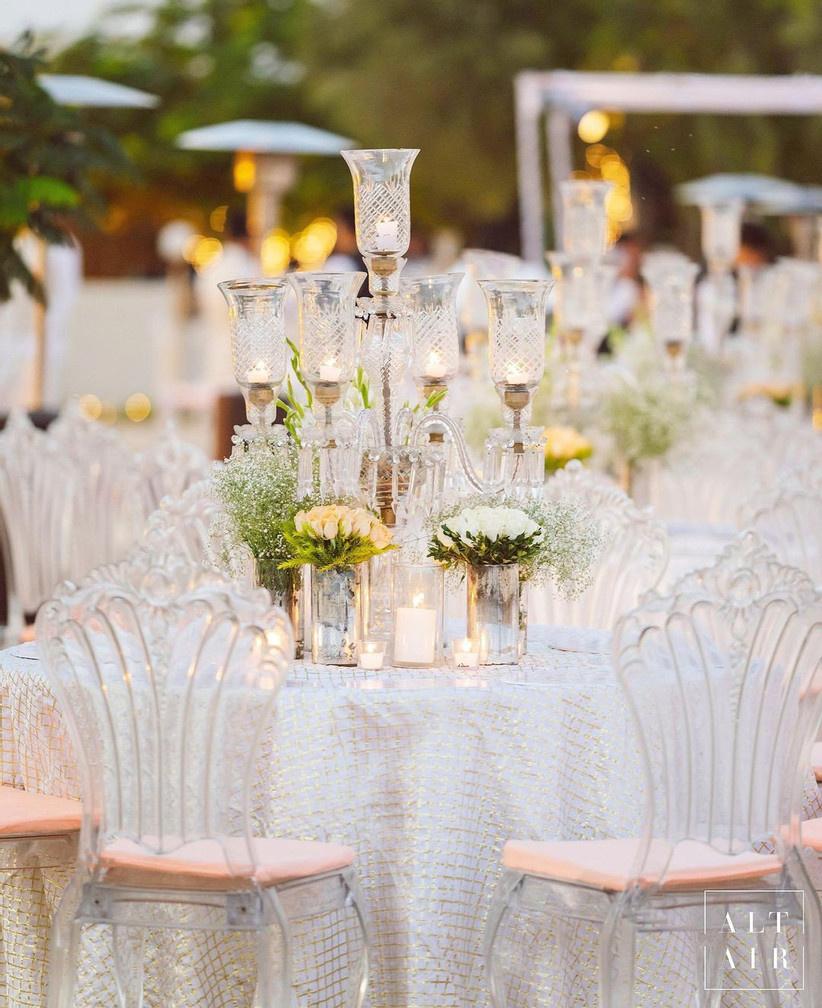 Image Courtesy - Altair Decor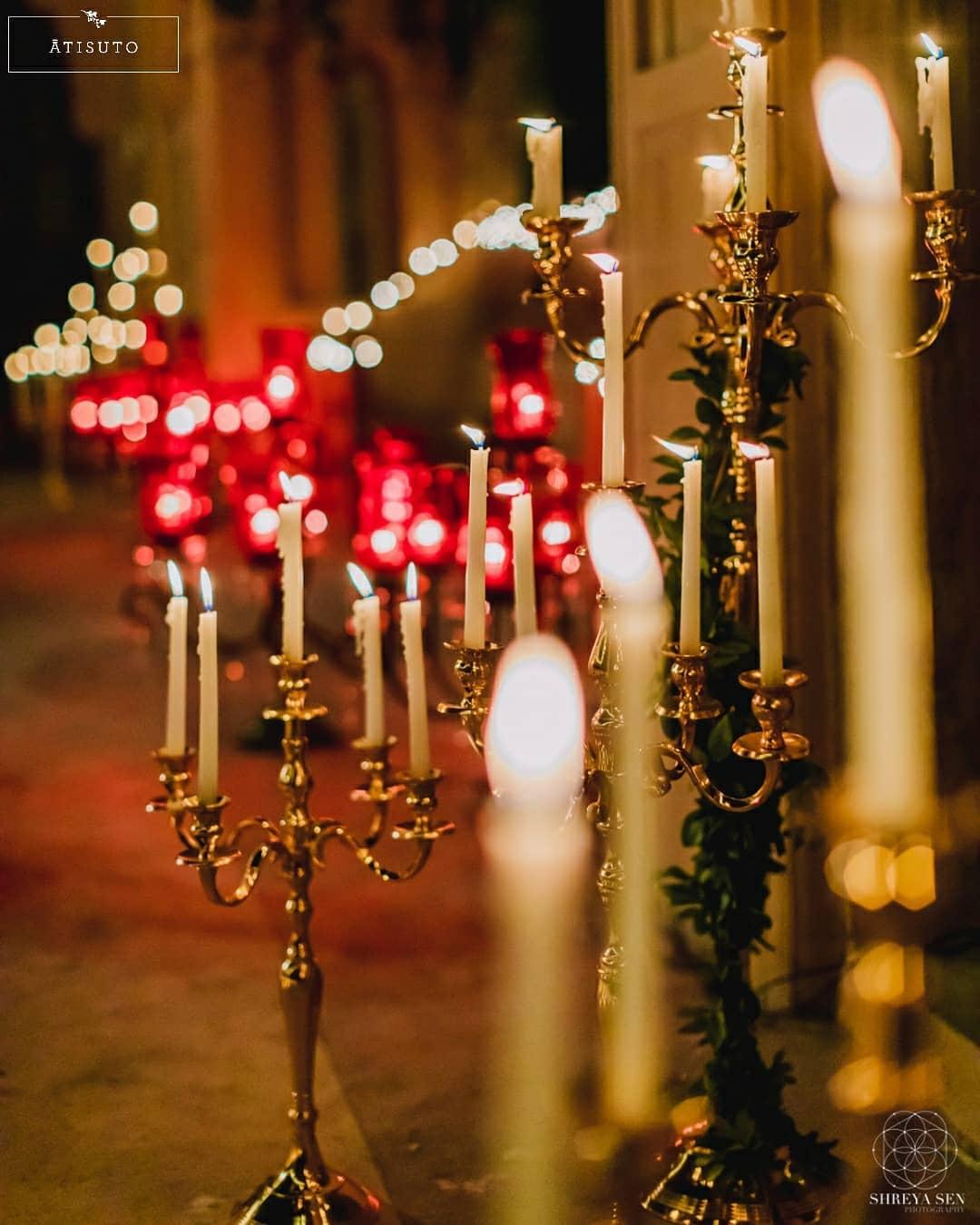 Image Credits - Atisuto
Bhavnesh Sawhney, Director of FB Celebrations suggests adding a wide variety of candles to light up the night events. "To add a sense of allure to the décor, add aromatic, tapered candles, and larger dimension candles."
A Summer Wedding Soiree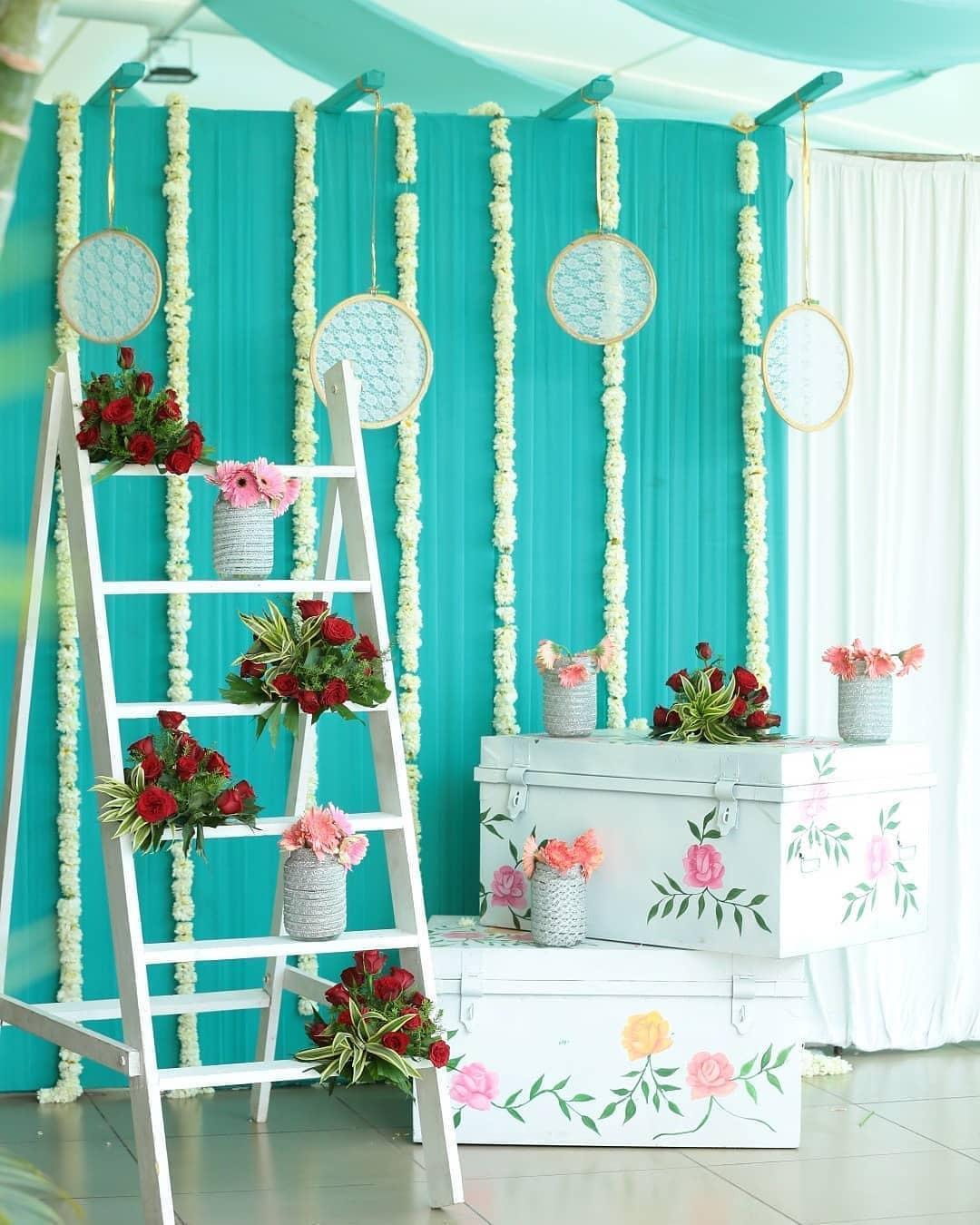 Image Credits: Decor by Sajdhaj
2. Abstract Layered Backdrops
Sabah Sheikh, Founder of Atisuto, shares, "From curtains of multi-coloured fabrics to strips of paper and oversized, mix-matched rectangles, an abstract layered backdrop is a wedding decor trend that is fairly easy to pull off, no matter your style. The purpose of this trend is to achieve a more fluid, abstract look that contrasts with the symmetrical floral arches, hoops and triangular backdrops that have reigned supreme for the last couple of years."
3. Colour-Blocking
Sabah further adds, "Strong geometric forms are taking centre stage this year — and not in a subtle way! We're ecstatic to see colour blocking making a comeback in wedding decor, invitations, ceremony backdrops, and more." Expect to see this done with class and fun interpretations of natural, earthy and jewel toned colours.
Sustainable and Eco Friendly Decor Ideas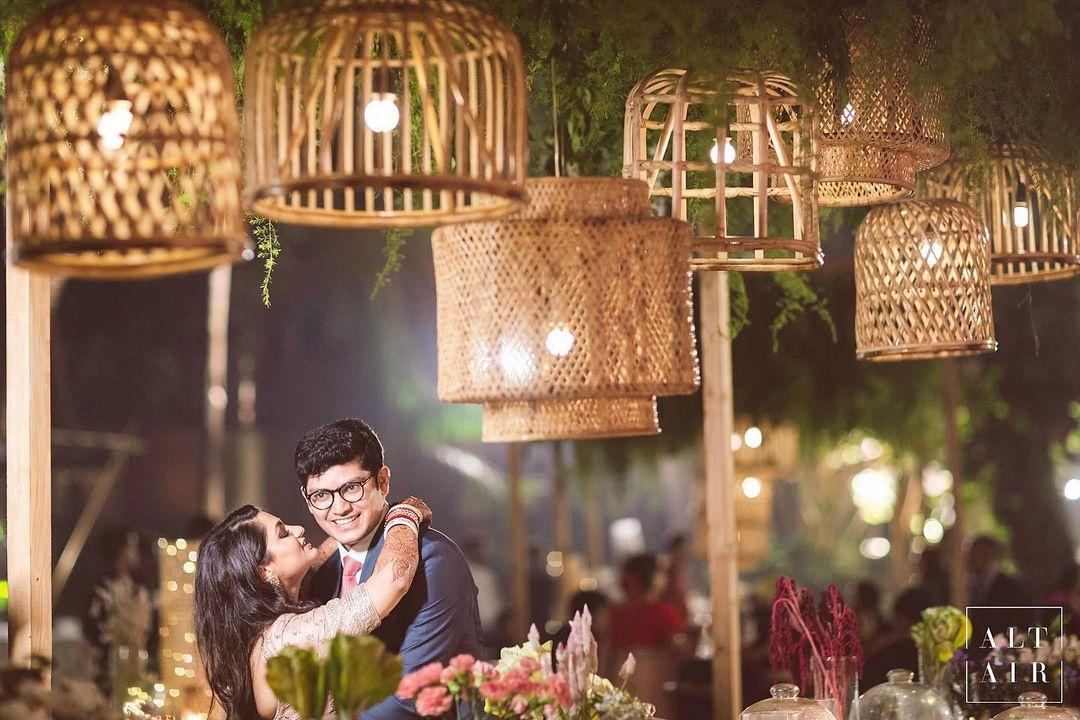 Image Courtesy - Altair Decor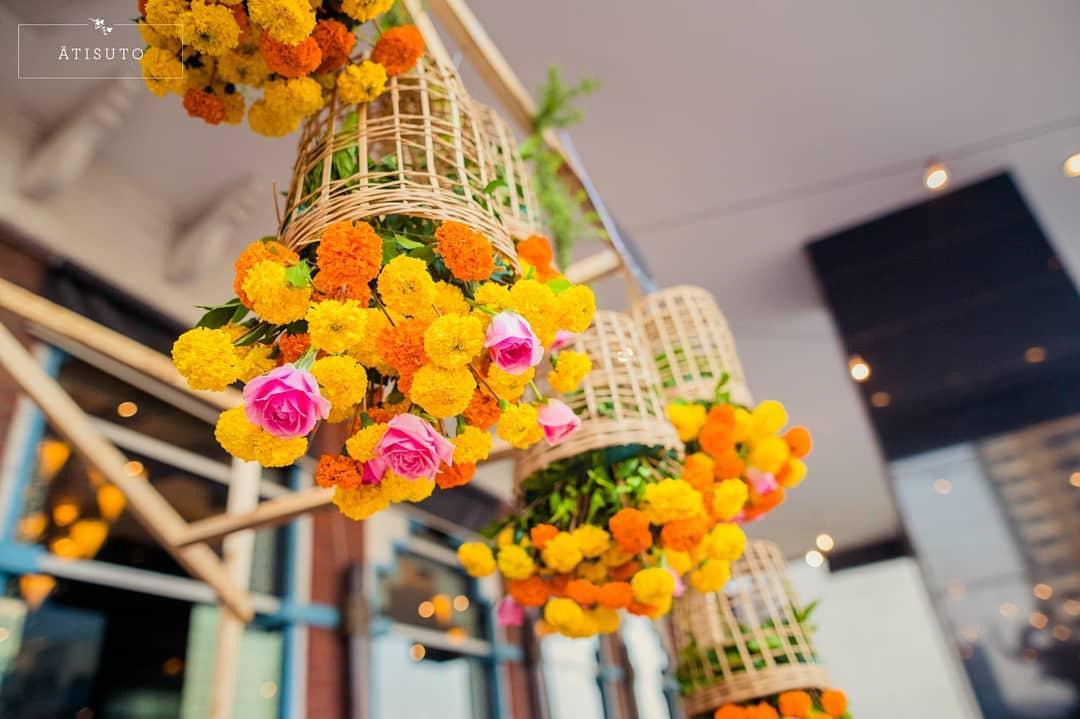 Image Credits: Atisuto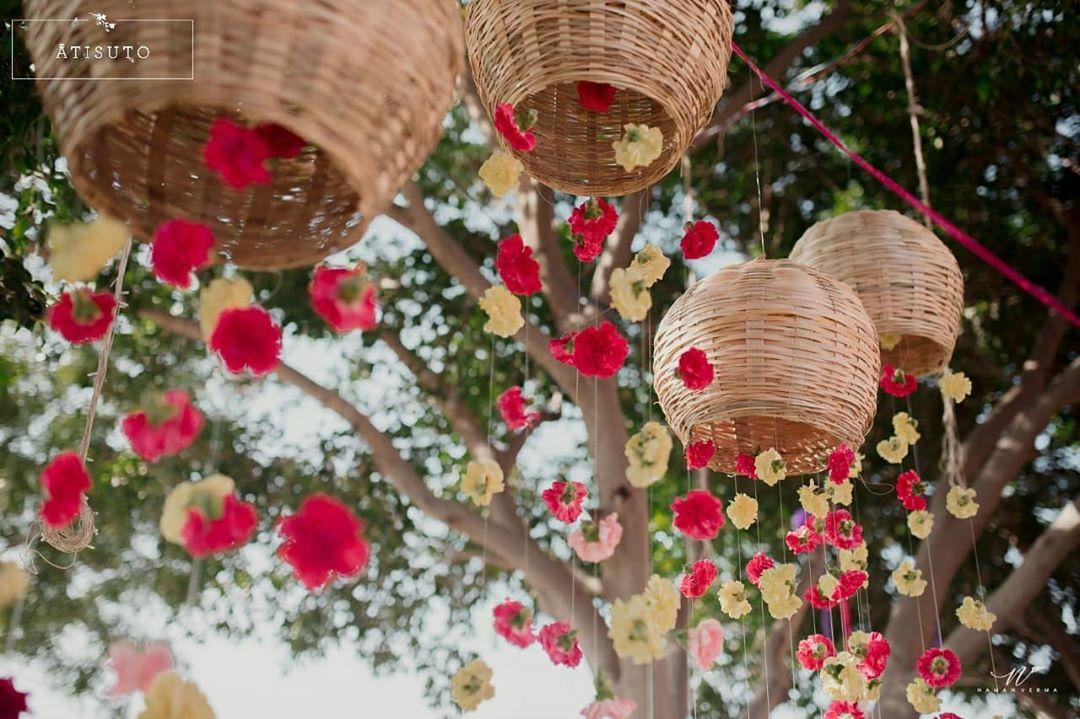 Image Credits: Atisuto
Minimise wastage and Conserve Resources
The overarching approach would be to minimise wastage, conserve resources and energy and reduce carbon footprints. Sawhney from FB Celebrations, suggests a few ways in which weddings can be more sustainable:
Plan day-time functions in an outdoor open-air venues over choosing an indoor venue
Choose more candles to replace artificial lighting and power
Try upcycling of waste to create DIY garden décor elements or use the expertise of local Indian handicraft artisans
Use natural fabrics rather than artificial ones as table covers etc.
Opt for bite sized food instead of lavish buffet spreads to limit contact
Drinks can be served in decorated eco-friendly material or disposable material
Using more Natural Purifiers
"Using more natural purifiers like eucalyptus, lemon grass Haldi, Tulsi etc. incorporated into the décor highlights the purifying properties of these elements and keeps the décor eco-friendly too. By using more real flowers and post event recycling them by converting them into manure is good too,"Trrishant S Sidhwani, Director and CEO of Dreamzkrraft shares.
Eco Friendly Decoration Materials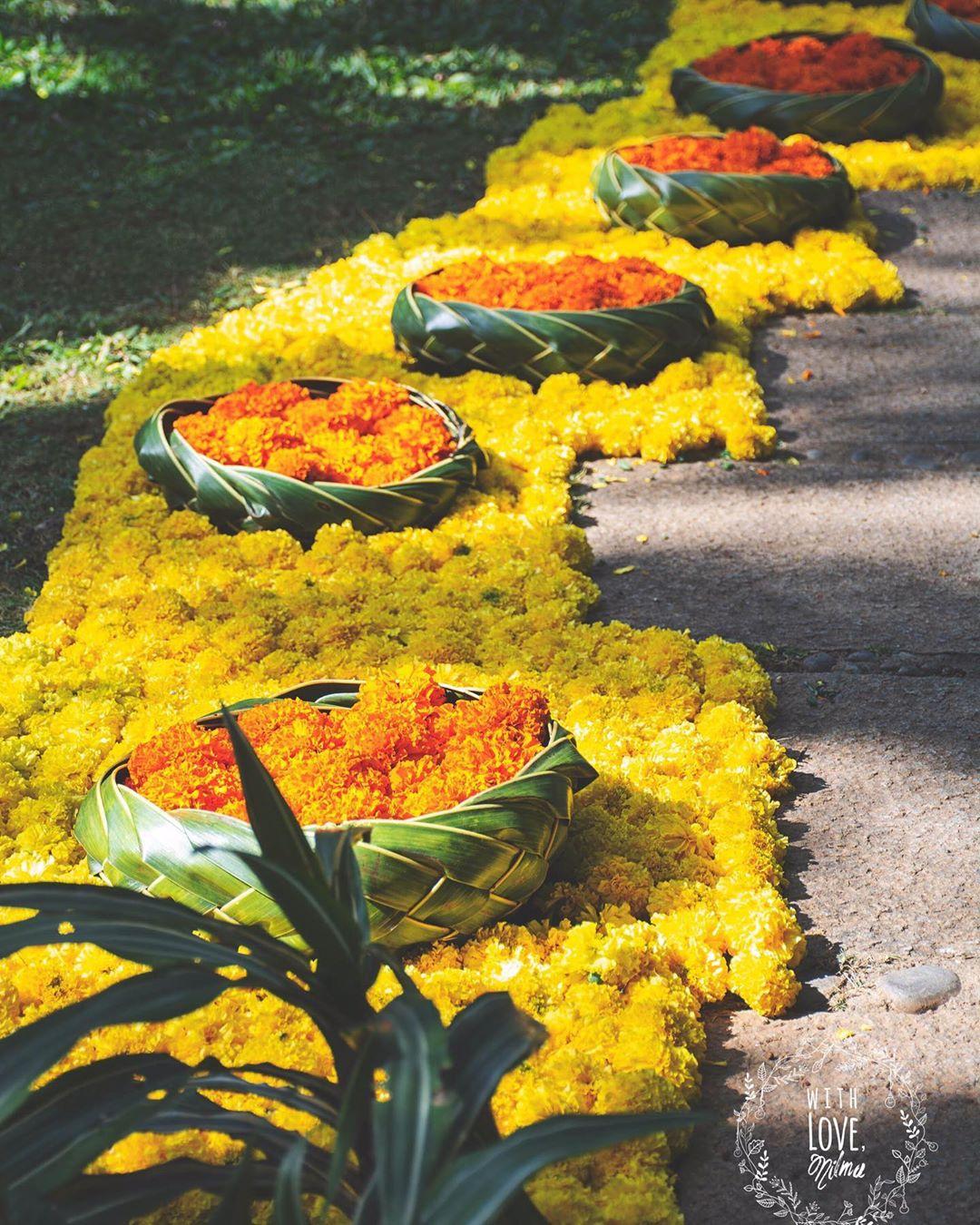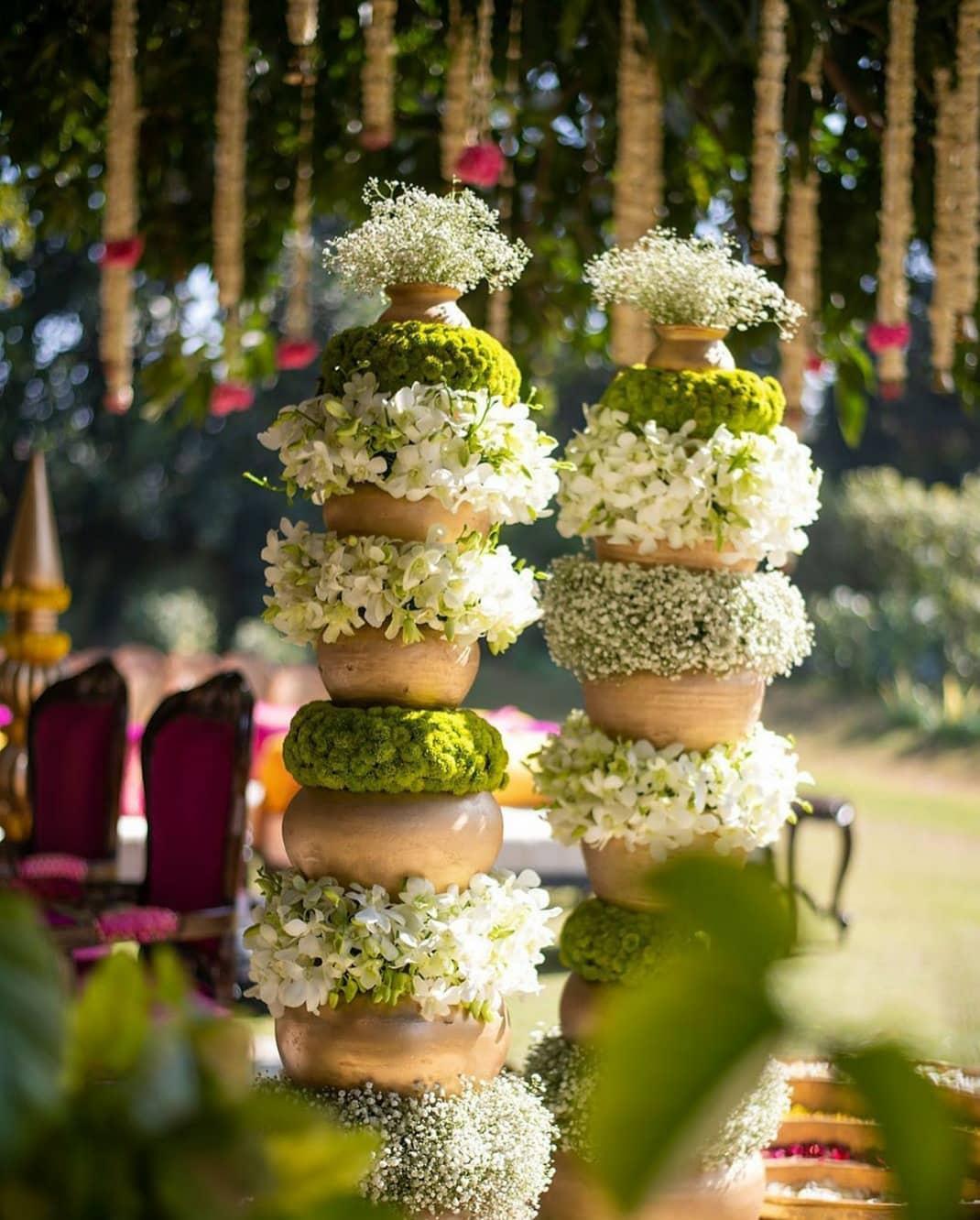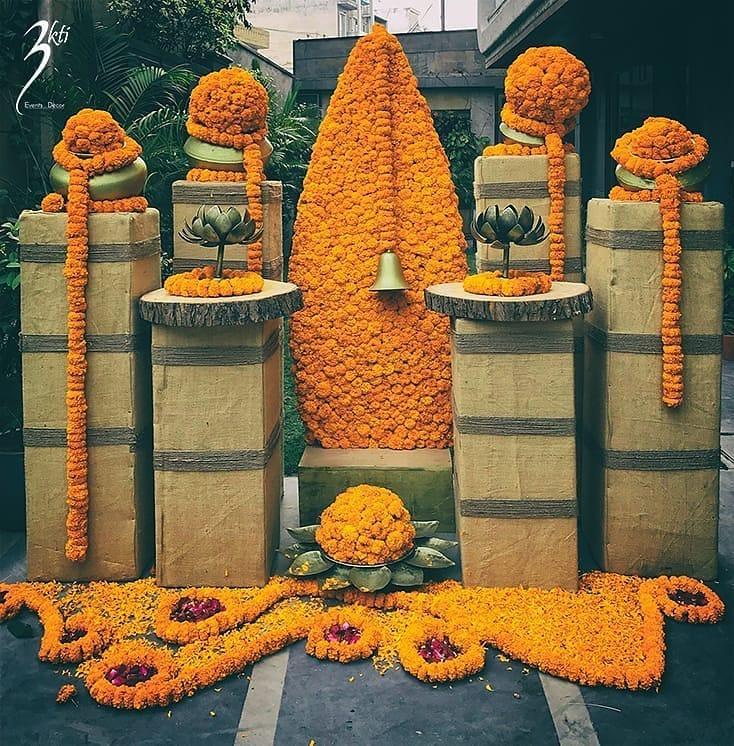 Image Credits: Ukti Decor
"Follow the 4 R's: reduce/ reuse/ recycle/ refuse," suggests Nilma Dileepan, Founder of With Love Nilma. She further shares a list of eco friendly decoration and party favour ideas.
Ask your vendor to opt for Wedding invites that are made of seed paper, recycled paper or go for the new normal - e invites.
Choose sustainable party favours for your guests. Most of our friends and family will be happy to take seeds, potted plants, locally sourced coffee, or honey or spices home.
Add fun elements to your wedding decor with chalkboards and avoid printing new materials. Source locally grown flowers. Rent furniture and reuse fabrics for the venue. Collaborate with local artisans and craftsmen. "Look at using reusable decor as well: lighting/ drapes/ paper craft/ wooden signs or props, chalkboards instead of printed signboards," Dileepan adds.
Write the food menu on seed paper or chalkboards to avoid wastage of paper. Use crockery made of steel, glass, porcelain, edible or reusable cutlery/ crockery that is recycled or reusable. She shares, "For my wedding, we rented steel tumblers for water and served food on banana leaves. We had a few water cans at convenient spots and people filled water and drank from the steel cups as and when needed, hence avoiding a landfill of plastic water bottles." If you opt to serve food on banana leaves, the leaves can be given to a biogas or composting, or can be fed to the cows.
Also Read: Things to Source from Local Artisans for Intimate Wedding Decor
Parts of the Venue that can have Eye Catching Decor
Mandap Decor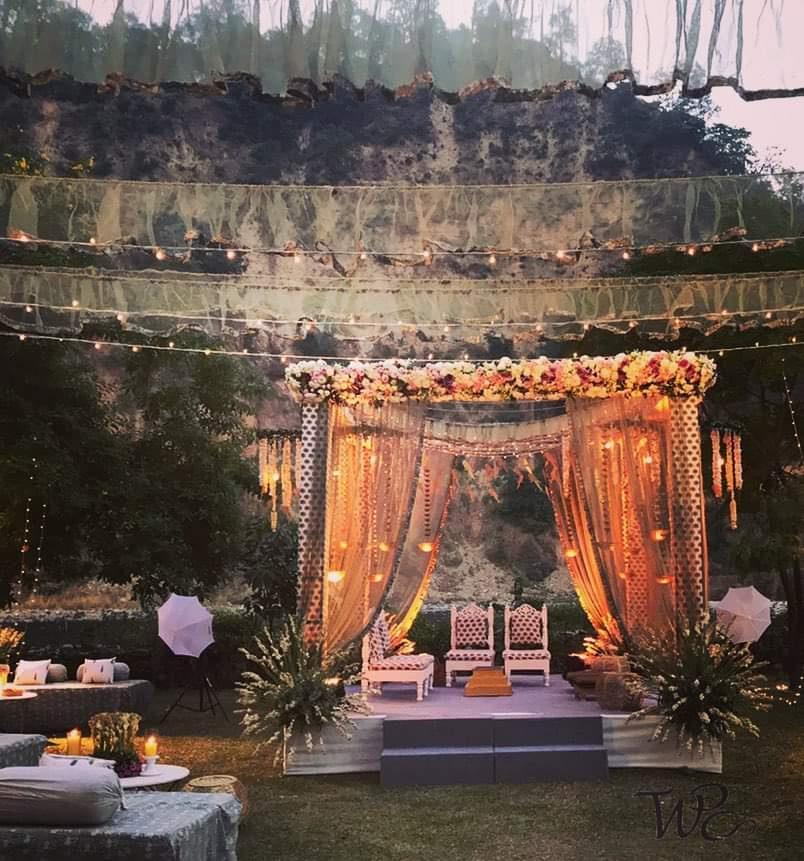 According to Rivaah by Kapoors, your mandap decor deserves all the attention because your immediate family and your friends will be spending a lot of time around the mandap. They suggest, "You can opt for a Temple style mandap décor with diyas and candles surrounding the mandap. You can also opt for a red rose dominated square-shaped mandap décor to make your mandap stand out in the venue."
Seating Idea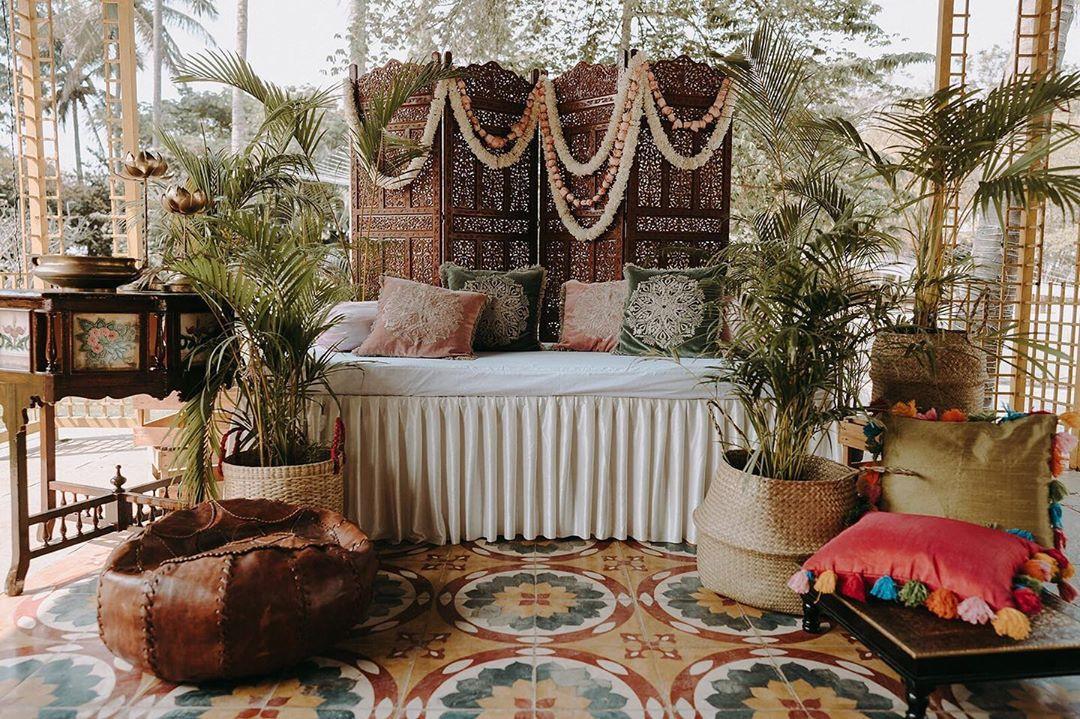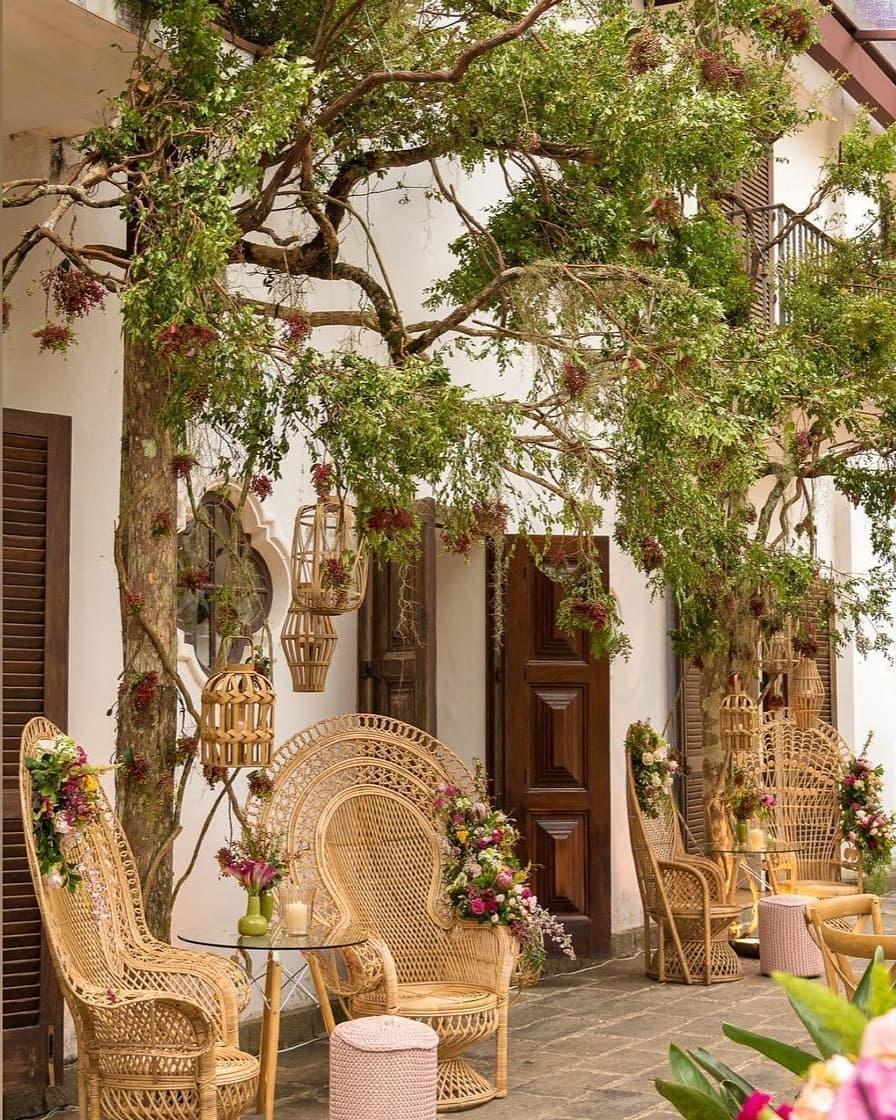 Image Credits: Andrea Kapps Decoração
Sidhwani shares, "Customised cabana seating for the pheras or any other function, allows for each family/couple to have their own sanitised space while maintaining social distance with the other guests. Chairs around the mandap area can also be curtained individually. The stress will definitely be more on the décor where table settings, good linens, chair covers, floral arrangements and high-end crockery & cutlery make an impression. Avoiding heavy structures and having more airy and breathable open space layouts with good ventilation is going to be important. We can take this opportunity to implement the ideas that we have been wanting to execute but unable to since our wedding crowds have always been large. We need to look at this more optimistically. Florals and inclusion of more natural greens into the décor also help to keep it as natural as possible." The Kapoors suggest, "A Circle configuration will allow guests to really spread out. One can use plastic dividers or plexiglass barriers around each seating area."
Decoration Trends for At-Home Ceremonies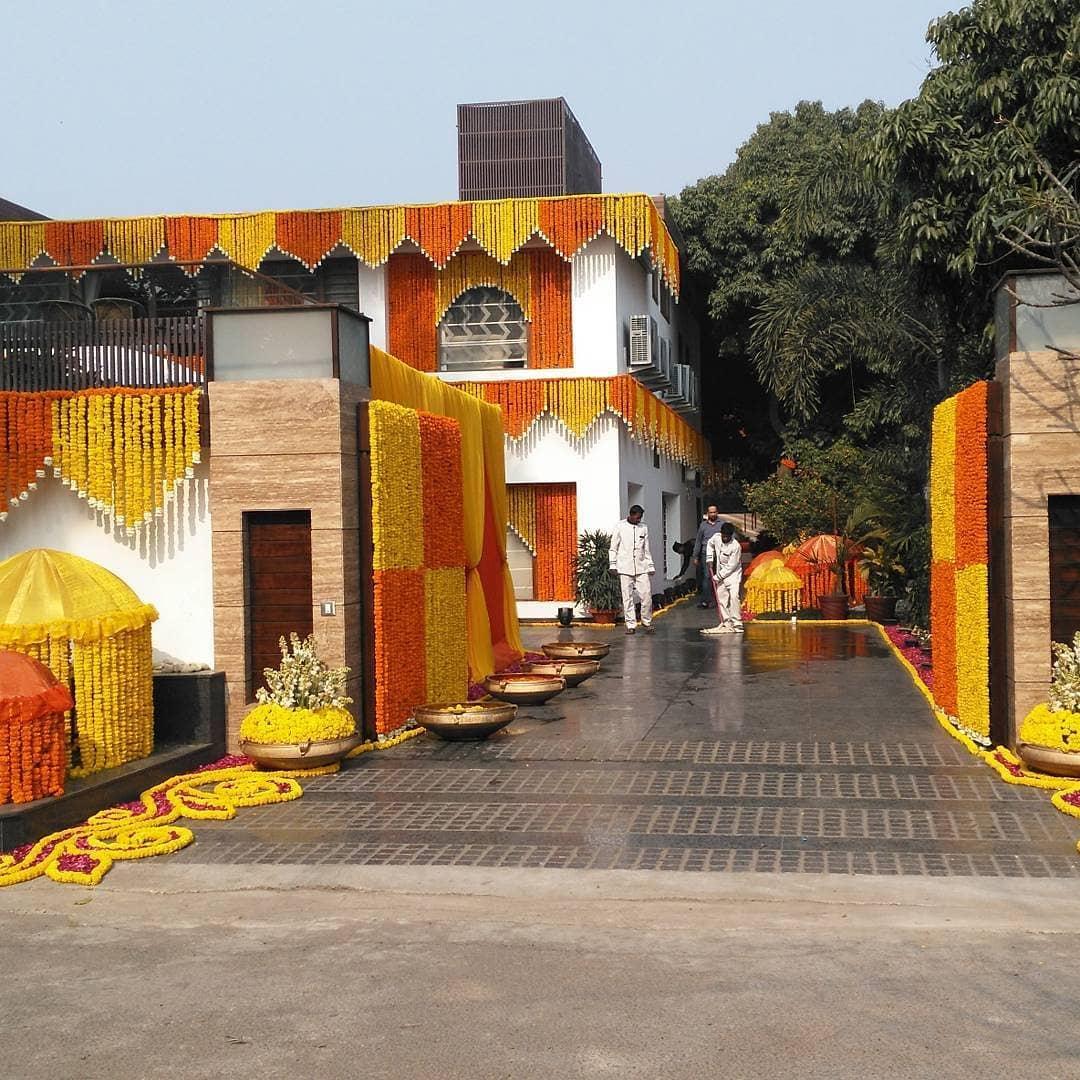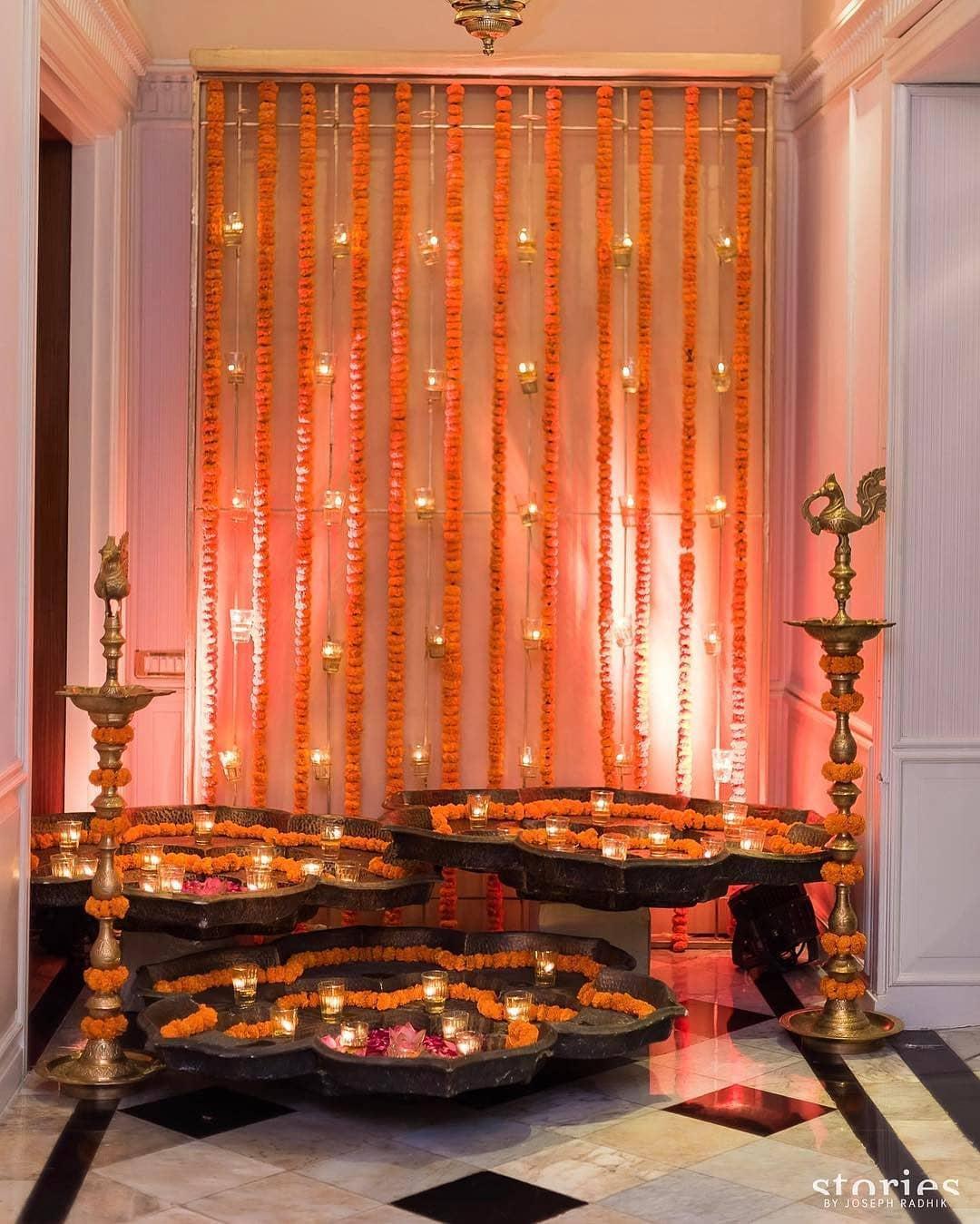 Image Credits: Palkan Badlani Weddings ETC
Couples who recently conducted their wedding ceremony at their living room have confirmed that shrinking your wedding guest list down to 50 and planning it even from the comfort of your home is not an impossible task. If your clients are unsure of taking the baraat and their near and dear family to commercial venues and have planned their ceremony at home, worry not! We have some simple and easy DIY decoration ideas that will turn their home wedding to a beautiful intimate wedding venue. Opt for an outdoor wedding to help guests spread out. You can also plan a day wedding, to allow the full bloom in a garden to serve as a natural backdrop for the ceremony.
Also Read: The Experts' Guide to Planning an Intimate Wedding for 50 Guests
Backyard Weddings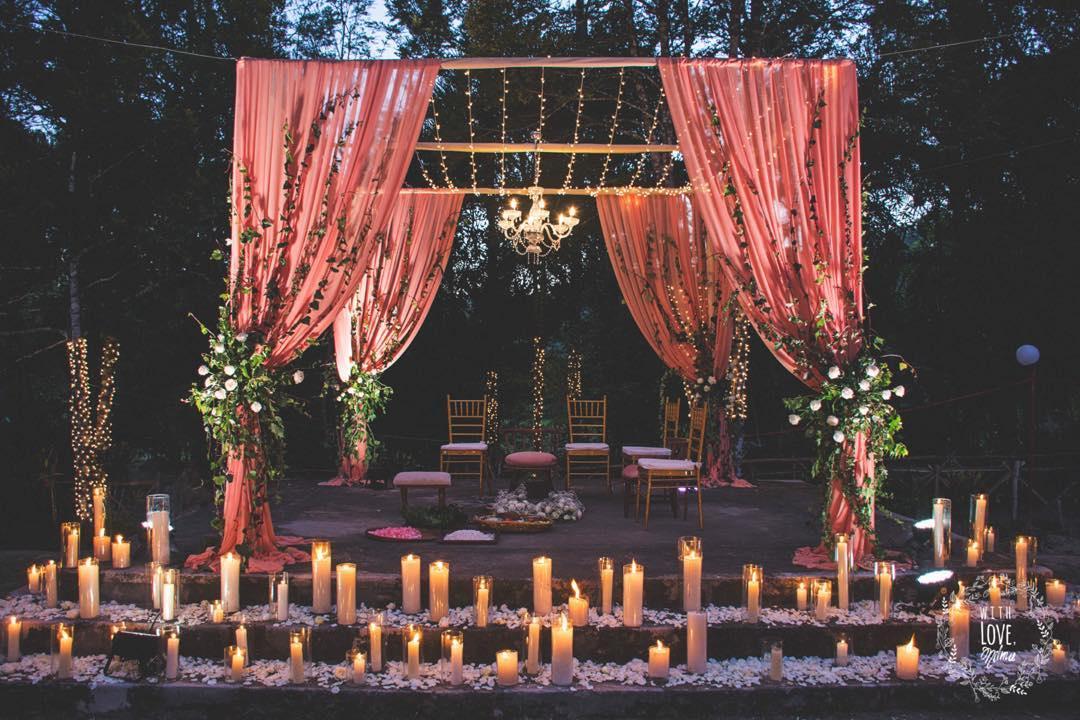 We took notes from the Kapoors from Rivaah and loved their idea of creating a chill lounge area in the backyard and illuminating the place with string lights. You could also transform the area around the pool with creative seating and use giant plants as your centrepieces. Sawhney shares a list of decor items to amp up the backyard wedding decor– "fairy lights, barrels, other wooden elements, potted plants and flowers."
Nilma Dileepan shares, "Use the space wisely and plan the mandap in such a way that more guests can be seated if the space is limited. Opt for a heavy ceiling décor for the mandap and minimal décor for the sides. Make sure guests can view the mandap from their seating areas. Depending on the style of the house, incorporate the same aesthetics into the décor. For eg, if it's a South Indian rustic house, imbibe similar designs into the décor. If the house is modern and has a lot of glass, incorporate the use of acrylics and glass into the décor."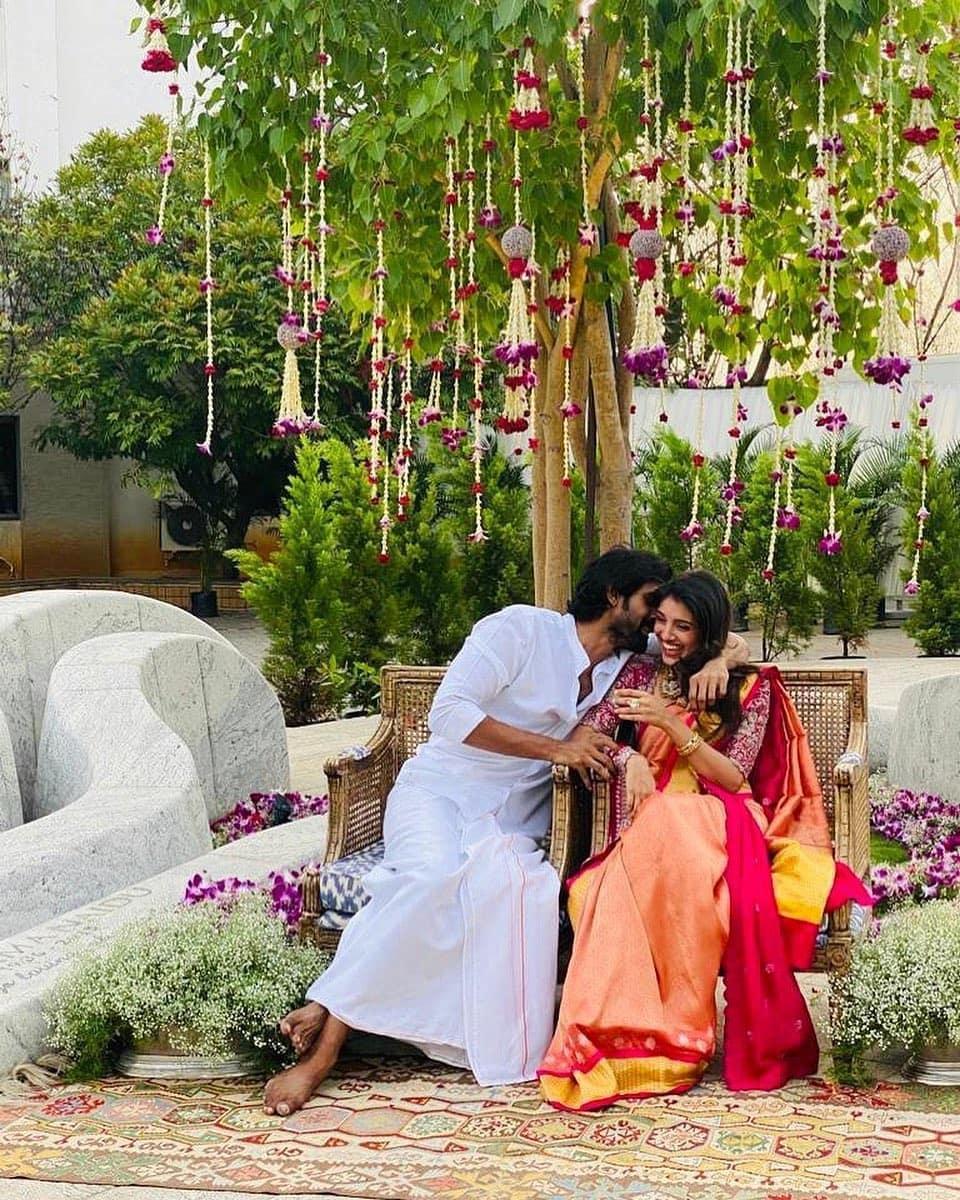 Image Credits: 3D Design and Decor by Dinaaz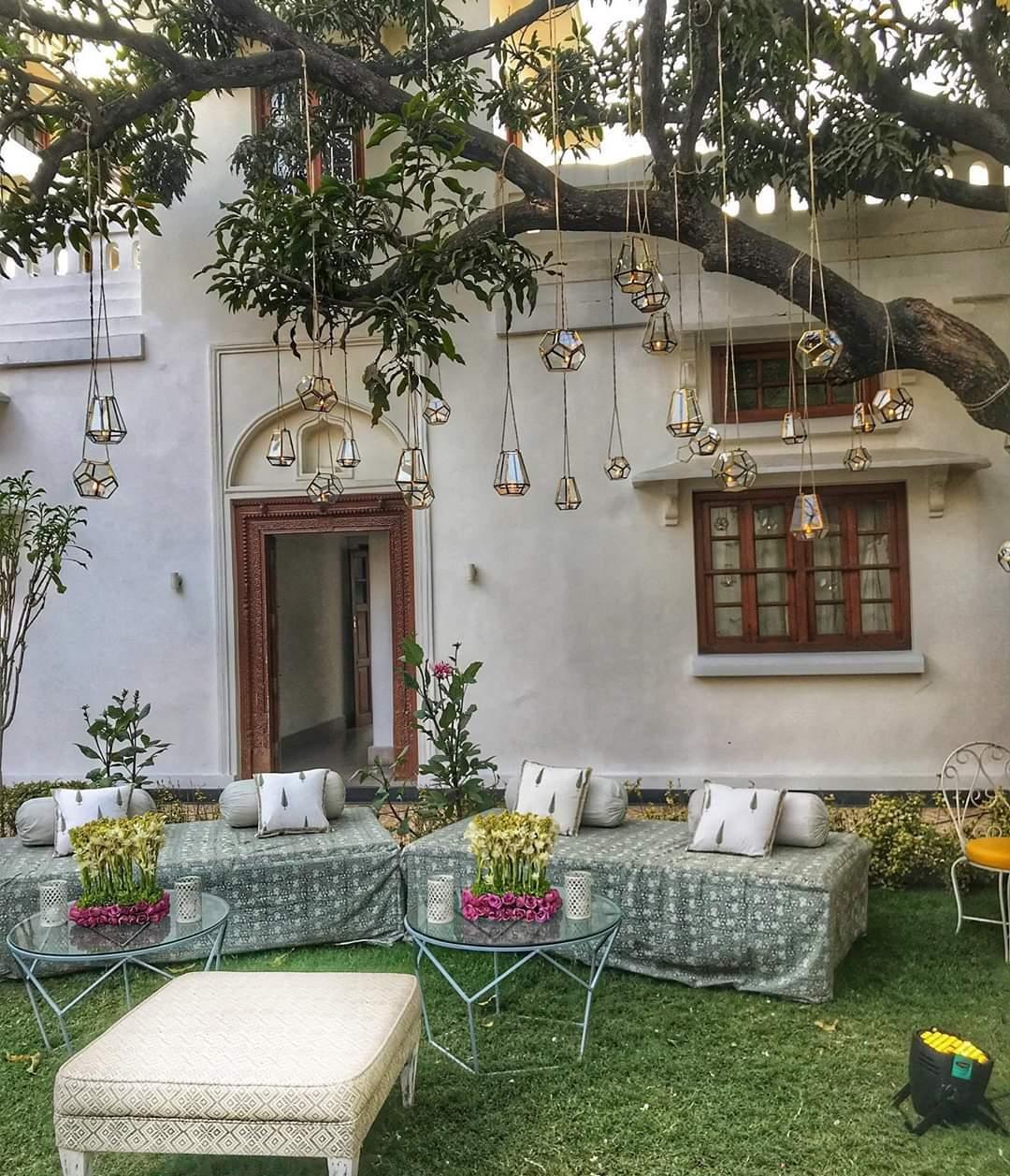 Garden Weddings
Are couples planning to tie the knot in the earthly heart of their house? Beautify the decor of their garden with same coloured benches (preferably white), candles and lanterns (for night ceremonies) and mason jars. Rivaah adds, "opt for dessert florals, indoor garden setting and focus on intricate detailing like floating an edible flower in a pretty glass of rosé, lovely leaves, garlands, succulents and other foliage." Dileepan suggests a rustic wedding decor with wooden signages and swings.
Rooftop Weddings
For a rooftop wedding with an uninterrupted skyline view for the guests, bring the roof to life with plants, double the lighting for evening and night ceremonies, do not forget to add cooling & misting systems if you are planning a summer wedding, as suggested by the Kapoors. Carpet the floor with beautiful rugs to add a luxe quotient to the wedding ceremony. Dileepan shares, "Find a spot with an uninterrupted skyline so that you could have a mandap with clean lines, or an interesting shape to highlight the same. You could go minimal too, with an interesting colour since the décor would be set against the skies. Also, look at enhancing the terrace ceiling with bulb lights or creepers or flowers hanging from above or inside the tent. Don't forget a tent to provide shade." Sidhwani adds, "You can add a canopy of lights for a starry ceiling look. You can play around with LEDs too to add depth and ambiance to your space."
A wedding soiree can be as beautiful as couples always wanted it to be, regardless of the number of people who swarm these ceremonies. Blessings of the near and dear ones, personalised experiences that will stay etched in their memories, a close knitted gathering of unlimited laughter, happy moments captured by the photographer, and the most detailed decor in the major parts of the venue will add life and love to intimate wedding ceremonies.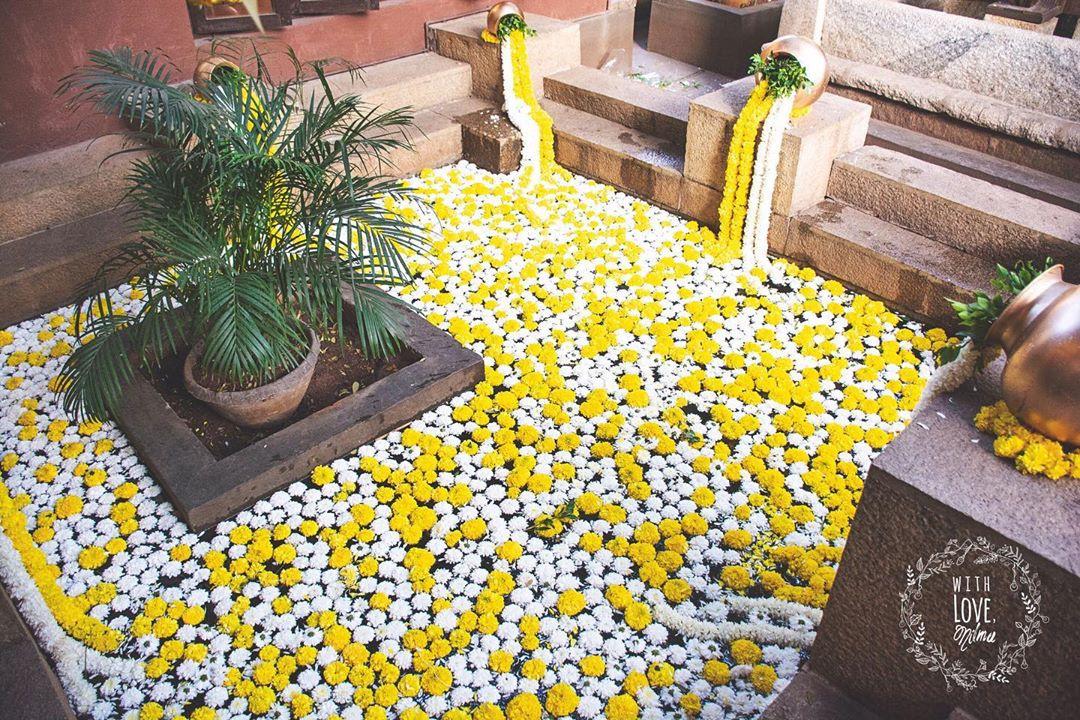 If you are a wedding decorator and have more interesting inputs for us, please share your contact details in the comments section below.