Things to Source From the Local Artisans for Intimate Wedding Decor
We have curated a list of things that you can source from the local artisans for intimate wedding decor. Read to know more.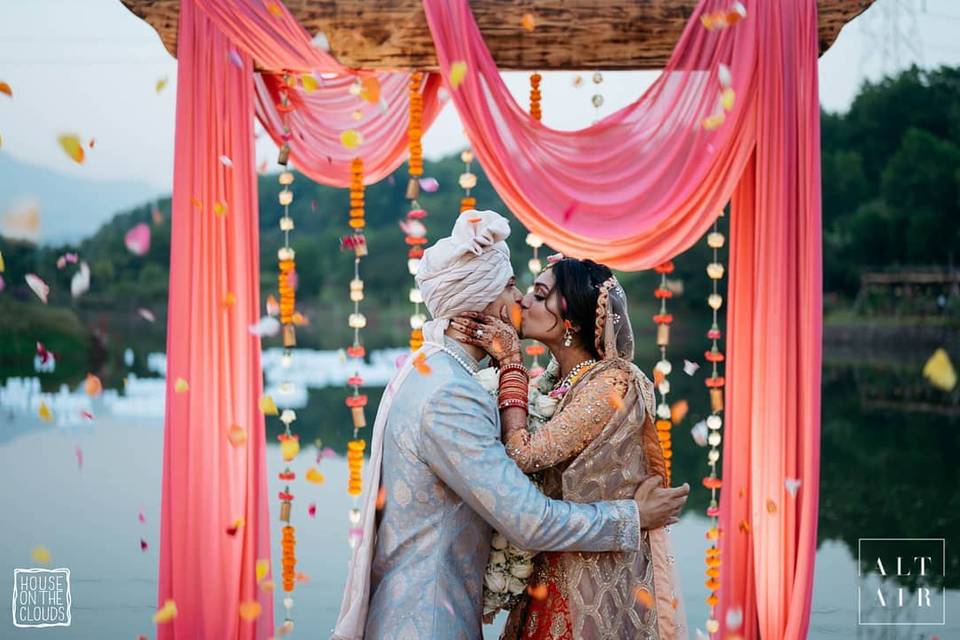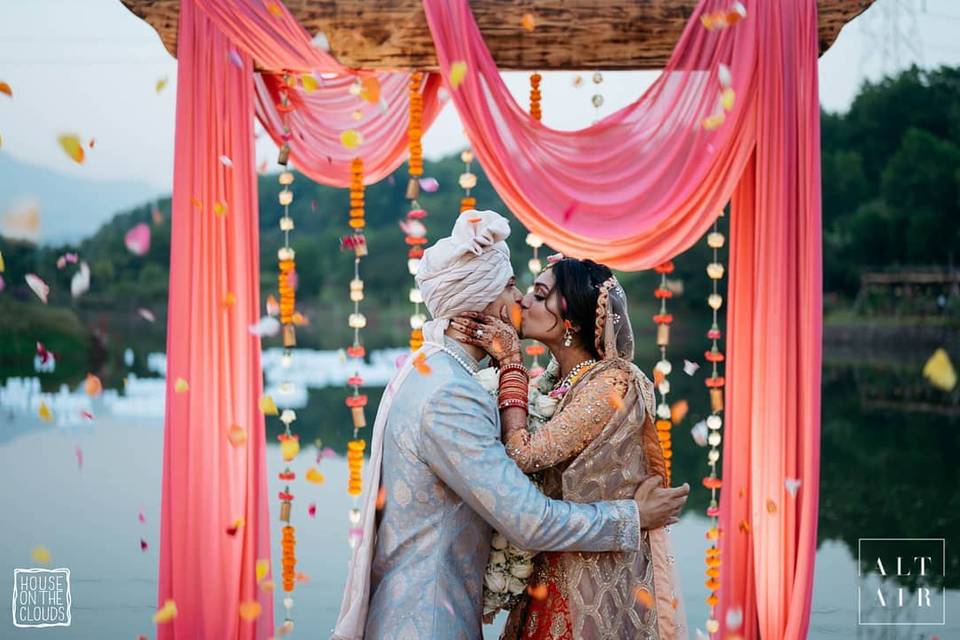 Image Courtesy: House on The Clouds Image Courtesy: AltAir
There is so much more to wedding decor than just flowers and drapes. Professional wedding decorators ensure that the wedding venue looks nothing short of a dream come true. From the type of flowers to the type of mandap, there is so much to decide when it comes to the wedding decor. For an extravagant wedding, the decor items you pick will always be regal and lavish.
Intimate weddings can become the source of earning for the local artisans. With so many challenges on sourcing wedding decoration items for small wedding ceremonies amid this pandemic, the local artisans can become every decorators first choice for picking out wedding decor items.
There is a set of items that you have on your list of requirements for your intimate wedding decor and you can source them from the local vendors. To help you decide, we have curated a list of things that you can source from local artisans to decorate your intimate wedding venue. Don't forget to take notes!
Flowers for Venue Decoration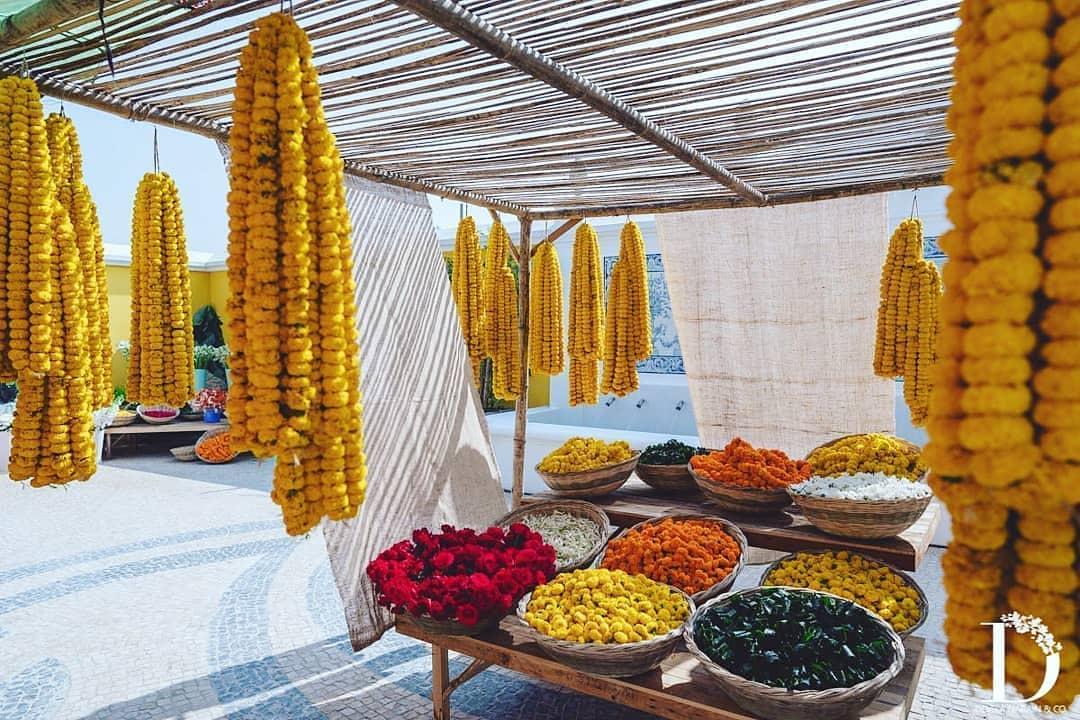 No wedding is complete without floral decorations to enhance the beauty of the venue. Flowers are beautiful decorative items and all things weddings. From breathtaking lilies to the good old marigold strains and local or seasonal flowers, floral decor is one of those things that you can easily source from local artisans for wedding decor.
Also Read: Wedding Decoration Trends for an Intimate Wedding
Seating Chairs or Rugs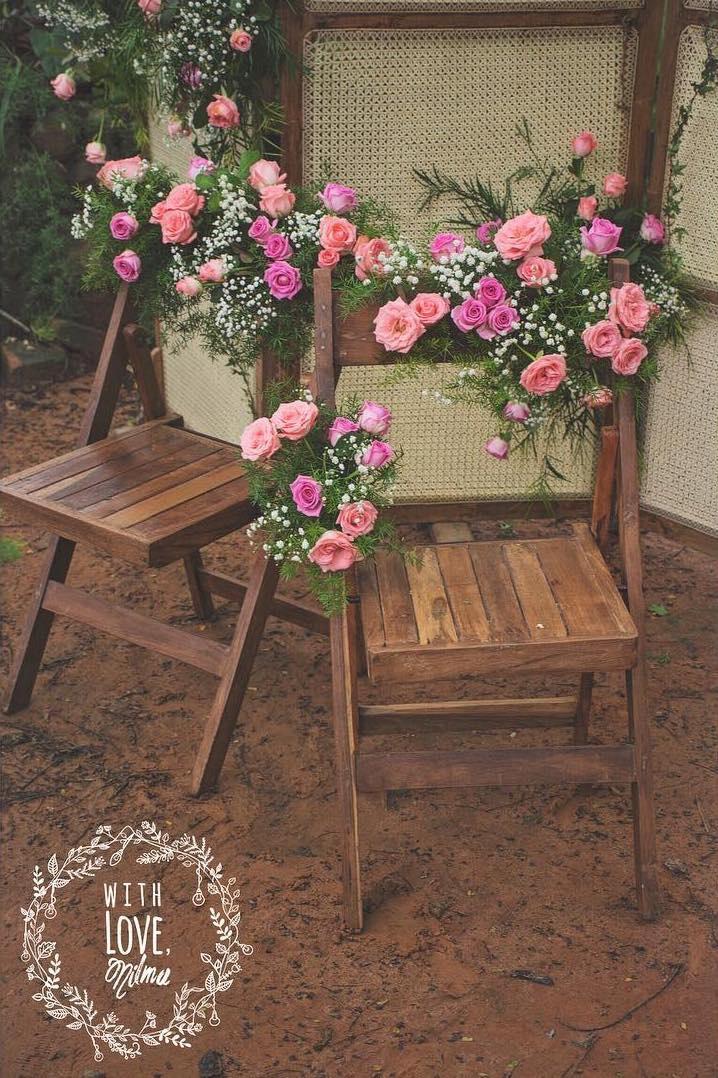 With rustic wedding decor being quite the trend in recent times, wedding seating arrangements not only involve chairs but rugs and carpets too. An Intimate wedding of fewer than 50 people, needs a lot of thoughts put into seating arrangement and maybe even wedding place cards, and we recommend you to get the chairs and rugs from the local artisans.
Drapes for Tents & Decor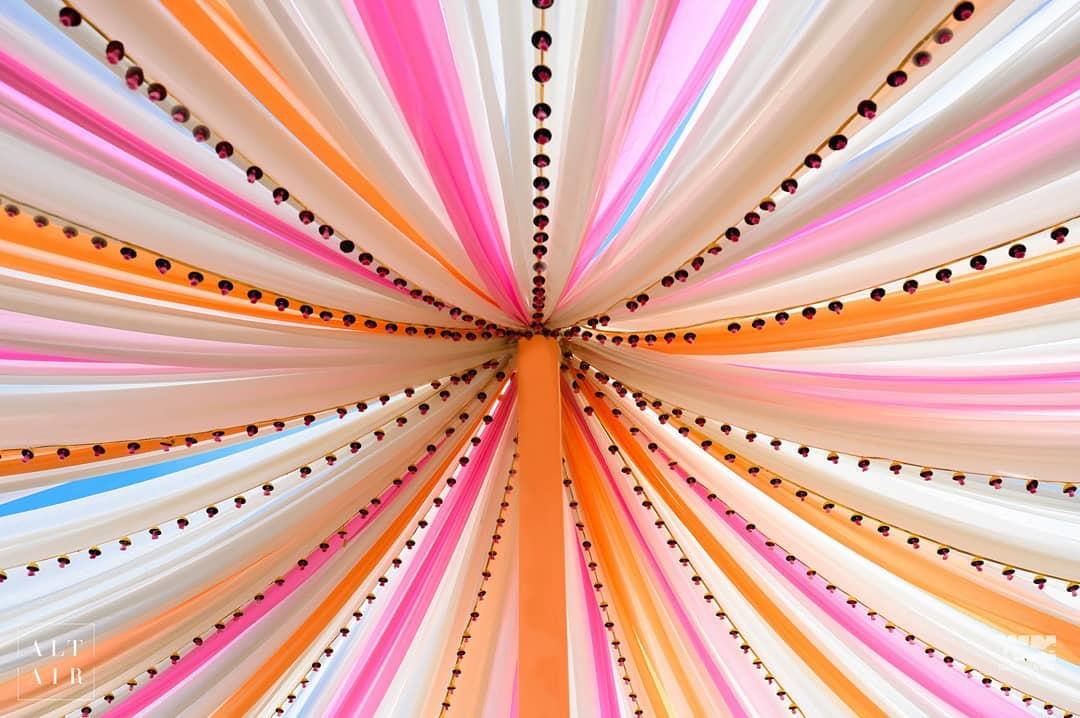 Image Courtesy: AltAir
You might not need an extravagant tent with a lot of chandeliers and other elements used in a big fat Indian wedding, right now, but drapes are a necessity even for simple decor. You can use it to make a small tent for the Mehndi and Haldi ceremonies to be held at a home lawn or the terrace, or a smaller wedding venue. These drapes can be rented out from the local artisans to deck up the venue for the big day.
Cutlery For The Table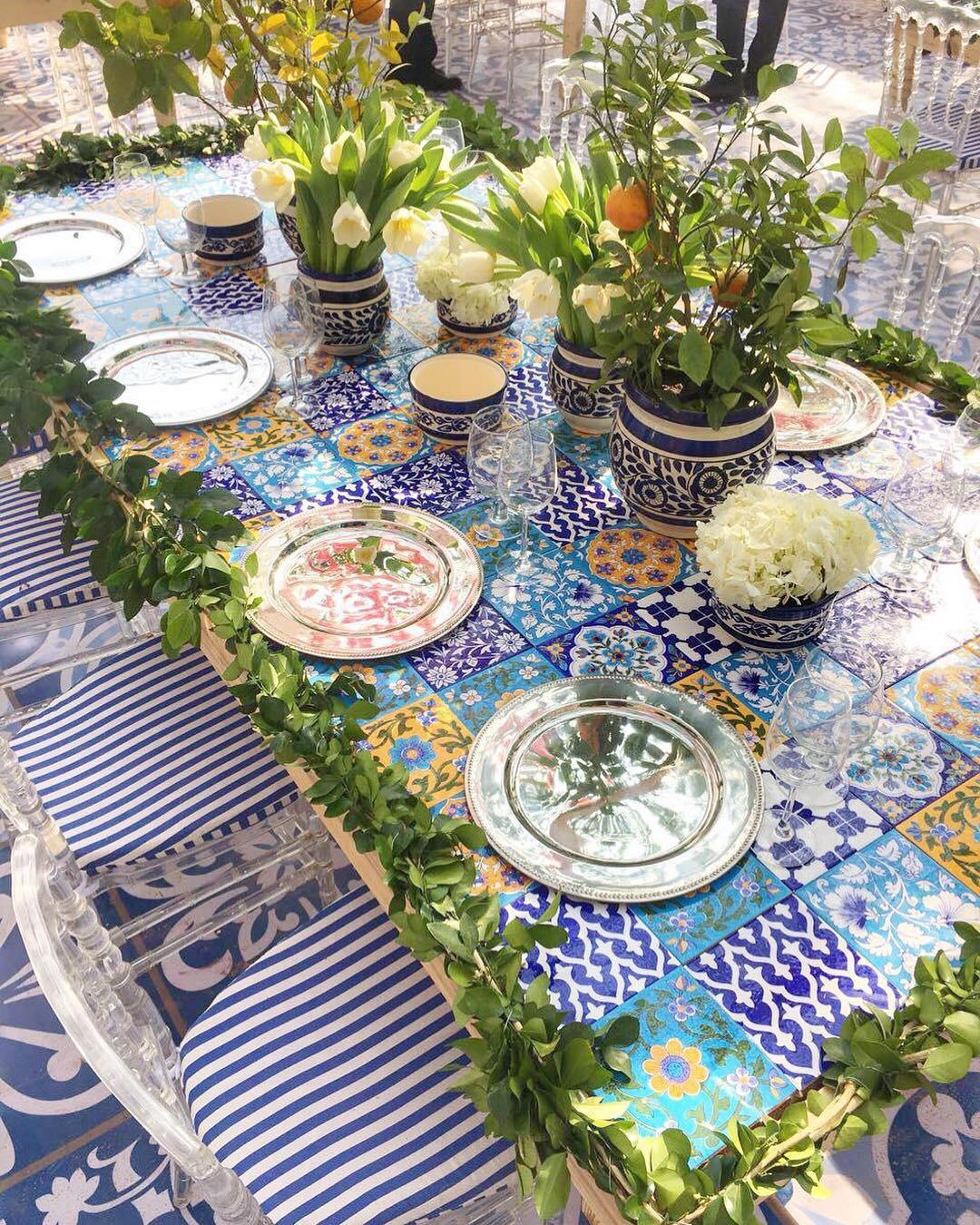 While a wedding of 10-15 people makes it easy to manage with the cutlery available at home and even allows the couple a chance to use their favourite china bone crockery, the same cannot be said about every intimate wedding. When the number of guests on the list increases for the wedding, it is only more convenient to source some gorgeous cutlery and table seating decor from the local artisans.
Signages & Paper Decors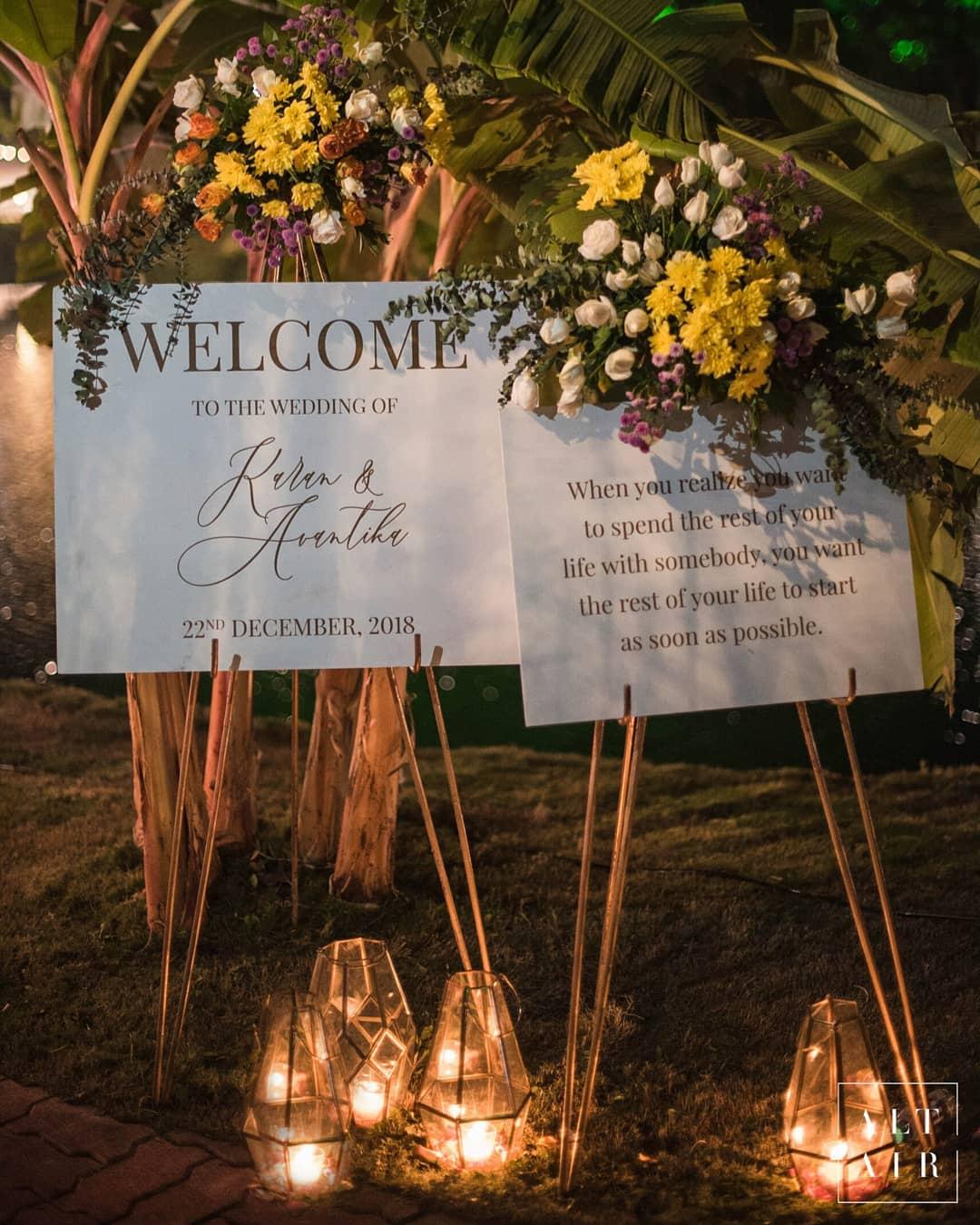 Image Courtesy: AltAir
Origami, paper flower decorations and so on have made many wedding venues look stellar. For your paper decor and signages that you want at the entrance or for every ceremony can be taken from these local artisans. They will not only add to the beauty and quirk of the wedding decor but enhance the festive feels and ambience too.
Mandap Setting & Decor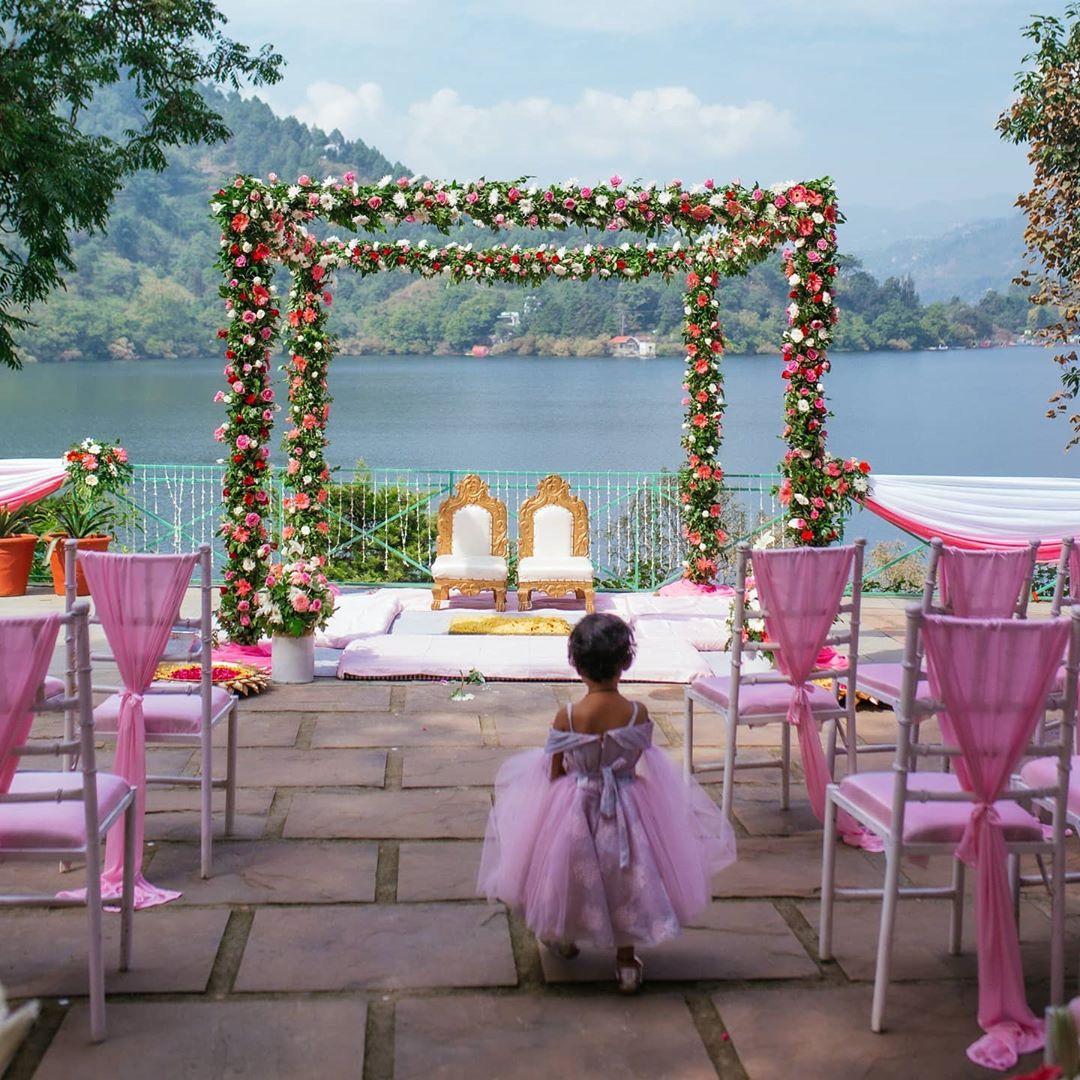 To set up even the simplest mandaps for the wedding or the altar is not a cakewalk. The decorative frame or dome under which you take your vows is a work of art and the local artisans are the best people to source it from, for your intimate wedding.
Also read: 12 Ideas to Host Intimate Weddings for a Close-knit Big Day.
The Wedding Decor Lights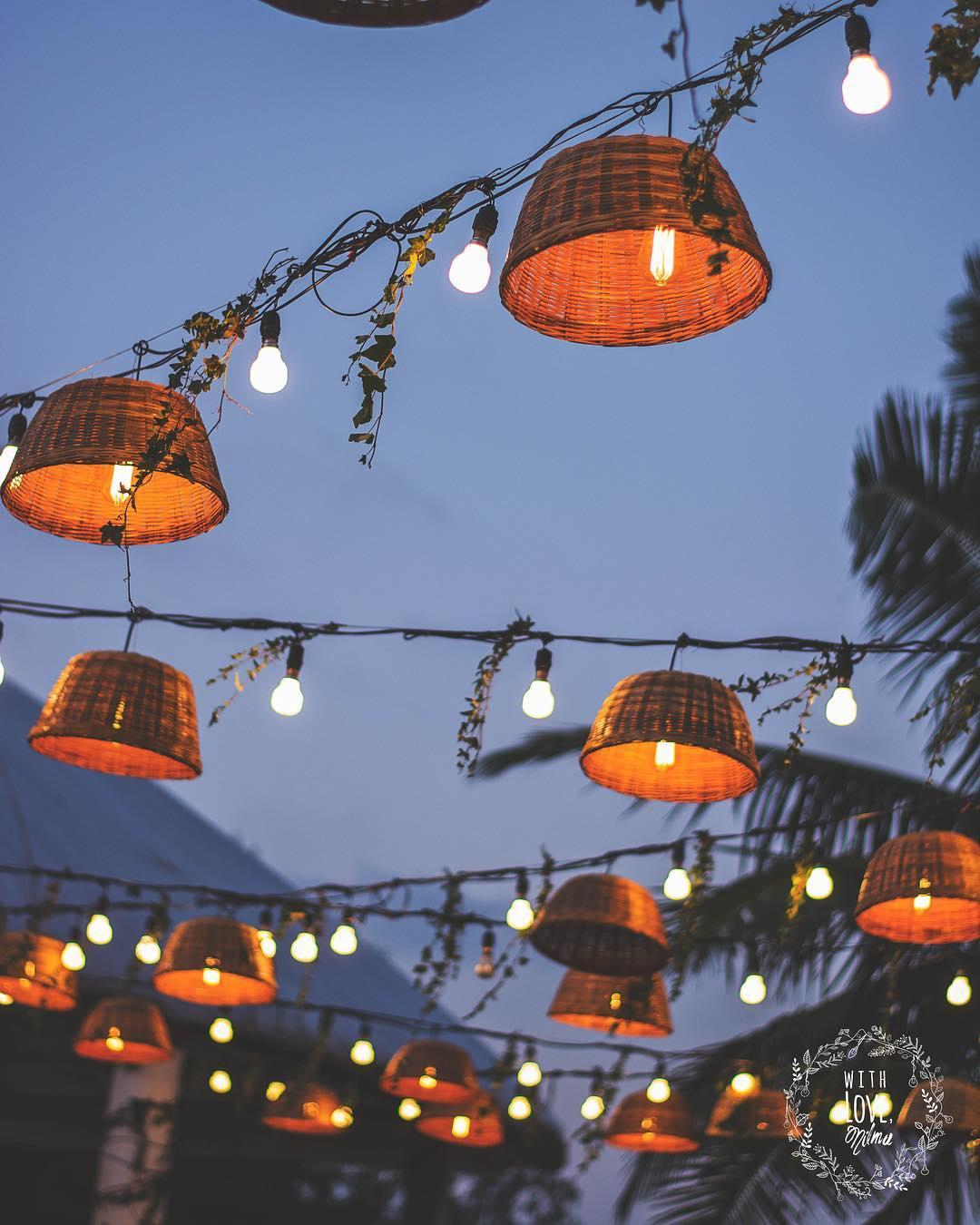 There are many perks of hosting a day wedding, but for an evening wedding you sure cannot miss out on the lights. Be it simple fairy light decor for your wedding venue or be it some rustic elegance of a variety of light strains and lanterns that run across the venue, wedding lighting can be done with the assistance of the local artisans. They can put the regular light bulbs inside glass bottles or cane baskets to make it awe-inspiring and absolutely photogenic.
Also Read: All the Day Wedding inspirations You Need For Your D-day!
Props & Elements for Quirky Decor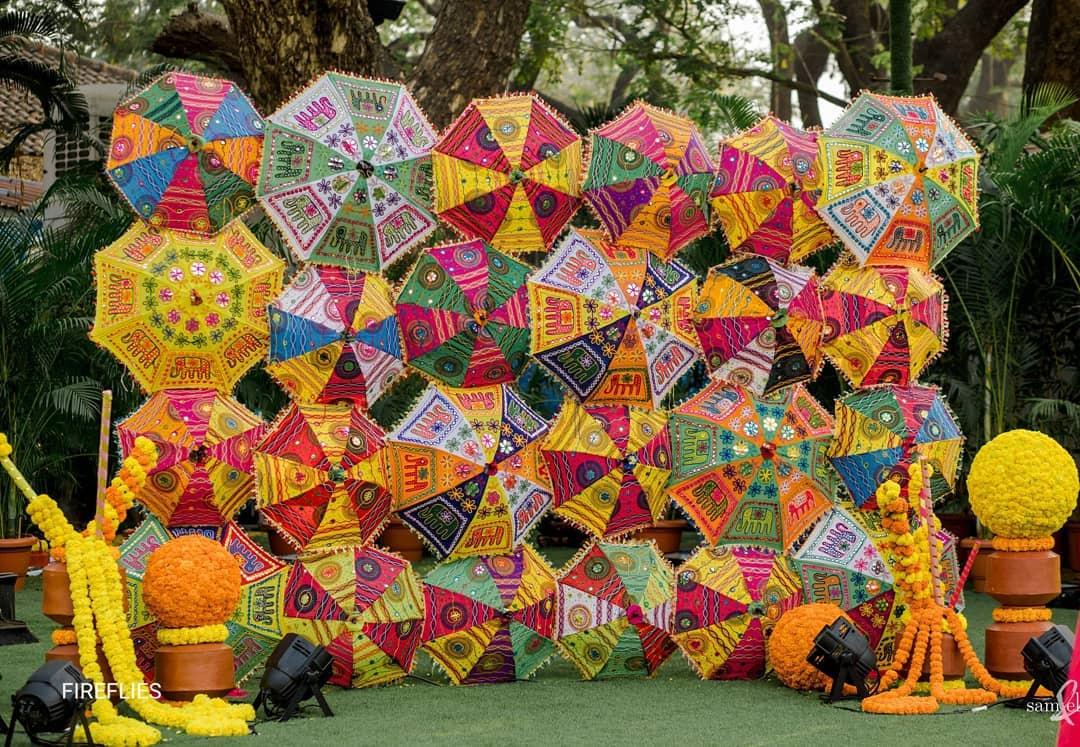 Image Courtesy: Fireflies
A variety of decor elements like the umbrella decor, dreamcatcher decor, bangle decorations and so on have been a super hit at weddings. They add colours and make the wedding venue all the more beautiful. These props and elements of decor can be easily sourced from local artisans for the intimate wedding decor on your D-day.
Hand-painted Pots & Matkas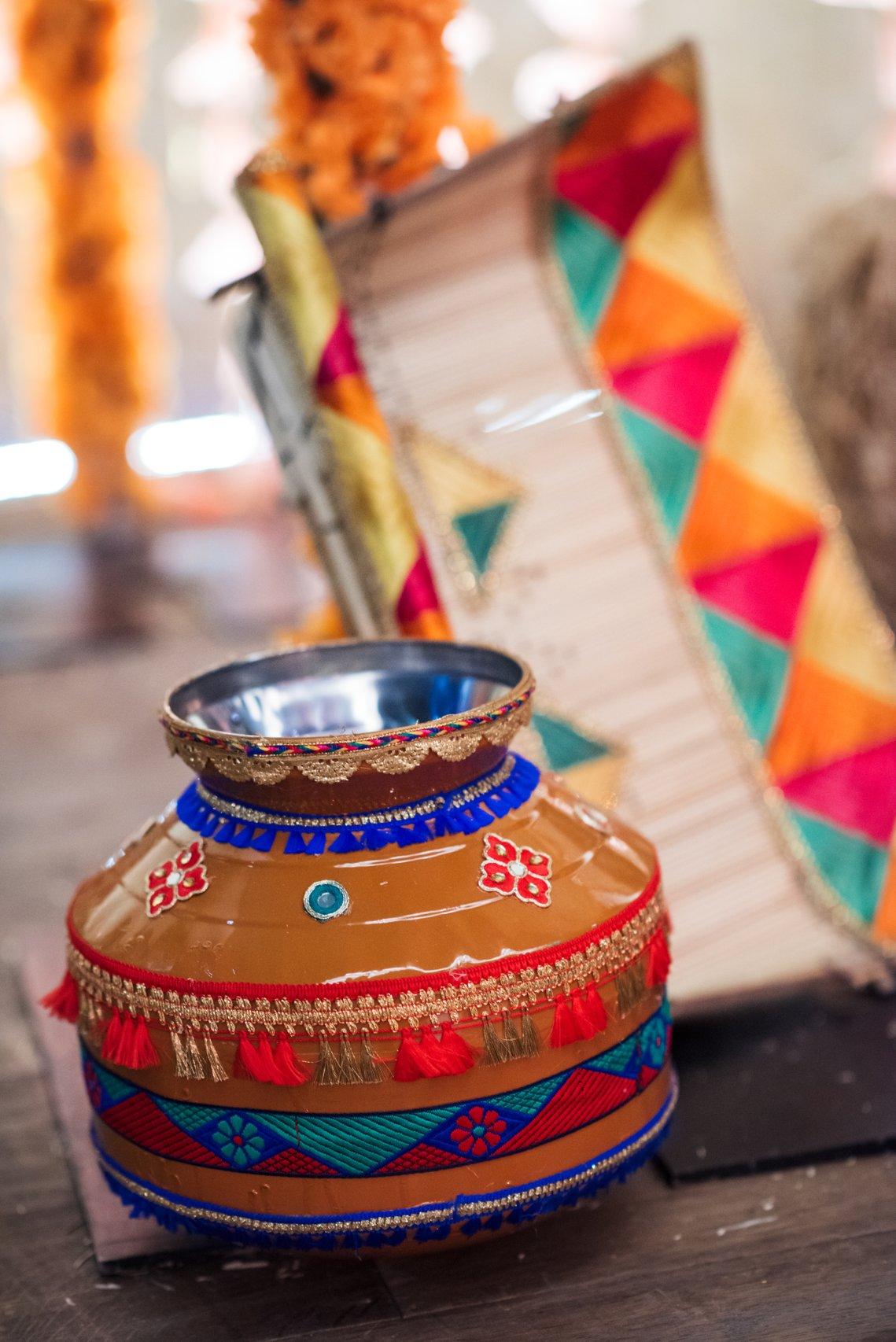 Not only for decorative purposes, but mud pots and matkas also play a very significant role in Indian weddings. Rustic theme wedding decor is always dainty and sets the perfect ambience for a close-knit wedding celebration and these hand-painted pots signify the rich culture and art involved in the weddings. We love how the talent of the local artisans are here to amp up the wedding decor!
The wedding might be an intimate one, but to make it a flawless affair you can take a look at the intimate wedding decor trends for small weddings for inspiration, if couples are considering their home terrace, the lawns and other such places to host their intimate wedding.
If you are a wedding decorator and have more interesting inputs for us, please share your contact details in the comments section below.