An Intimate Wedding With Less Than 50 People in Lucknow
Praneet & Mayank hosted an intimate wedding amidst the lockdown on the 14th of June. They have shared their story of the lockdown wedding for your inspo. Read to know!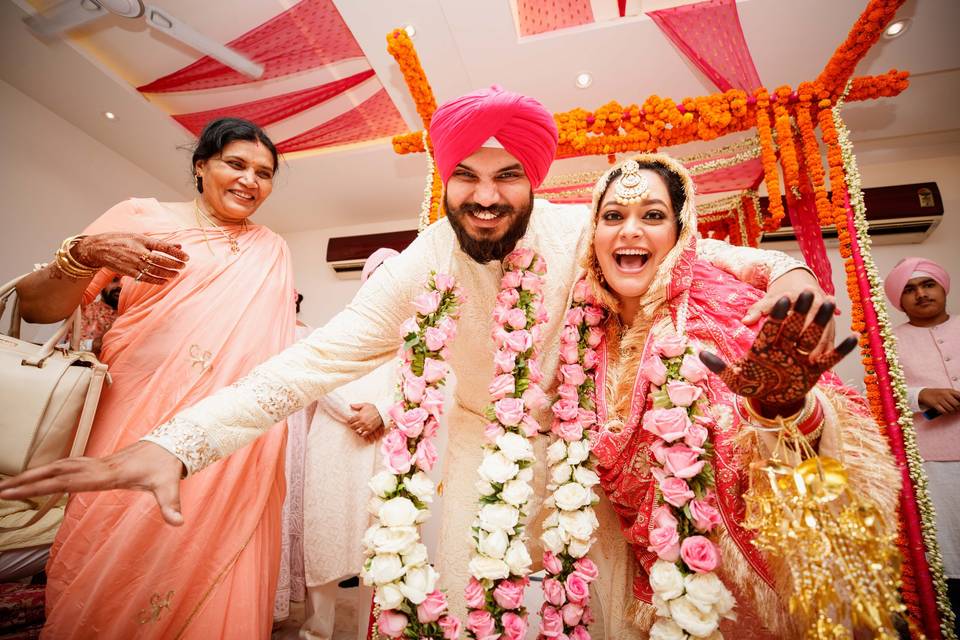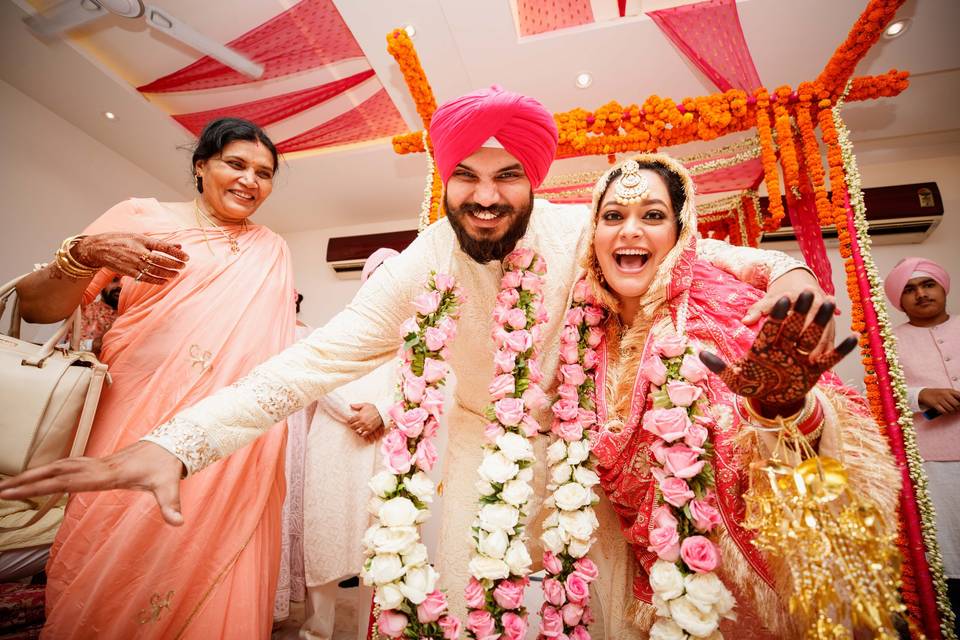 The changes that the pandemic brought about in the world, include the wedding plans of the to-be-wed couples too. All the wedding planning that included chandeliers and 1000 guests on the list were put on hold to make way for intimate weddings. The familiarity and warmth of an intimate wedding go unmatched. However, owing to the lockdown that has been in exercise since March 2020, even intimate weddings have not been celebrated in their ideal ways.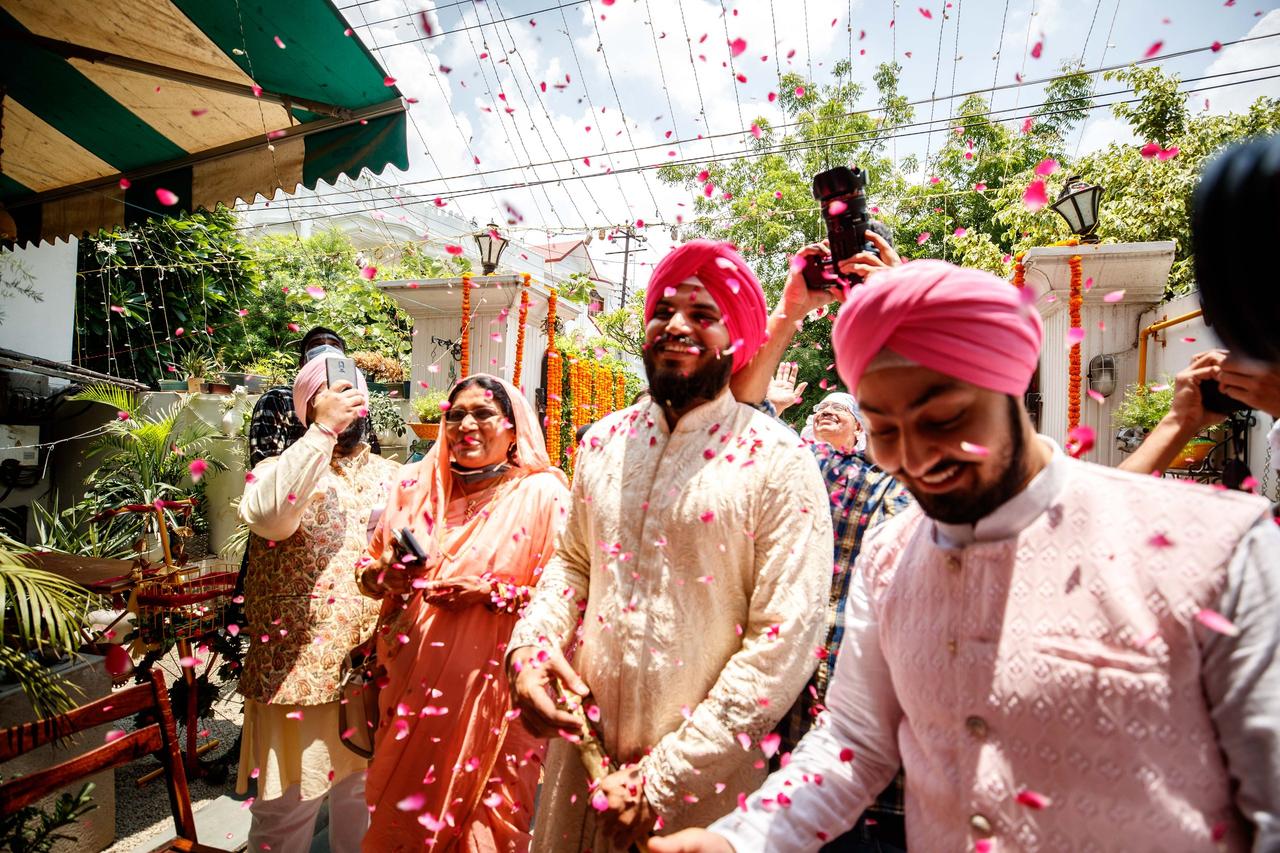 The changes in the wedding scenario have been quite drastic but the positivity with which the couples have accepted these changes and the enthusiasm they have shown in finding new ways to adjust to this "new normal" is praiseworthy. To celebrate the love they share, Praneet and Mayank decided to tie the knot on the 14th of June 2020.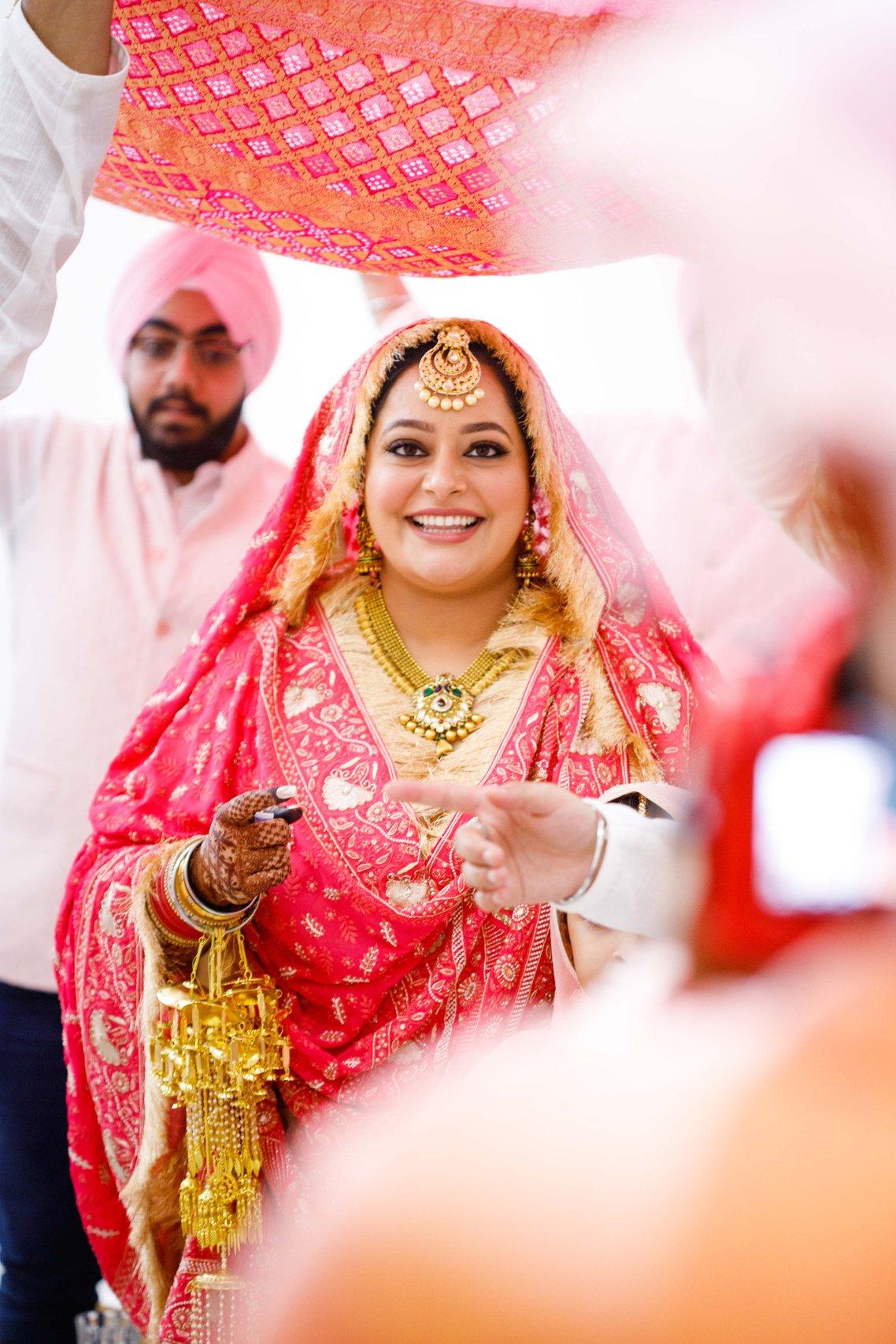 The story of their wedding in the times of Corona is an inspirational one for many couples who have been waiting for the silver lining amidst these uncertain hours that the COVID-19 has stirred. Read more to know how they hosted their lockdown wedding in full swing in Lucknow.
Praneet Met Mayank A Decade Ago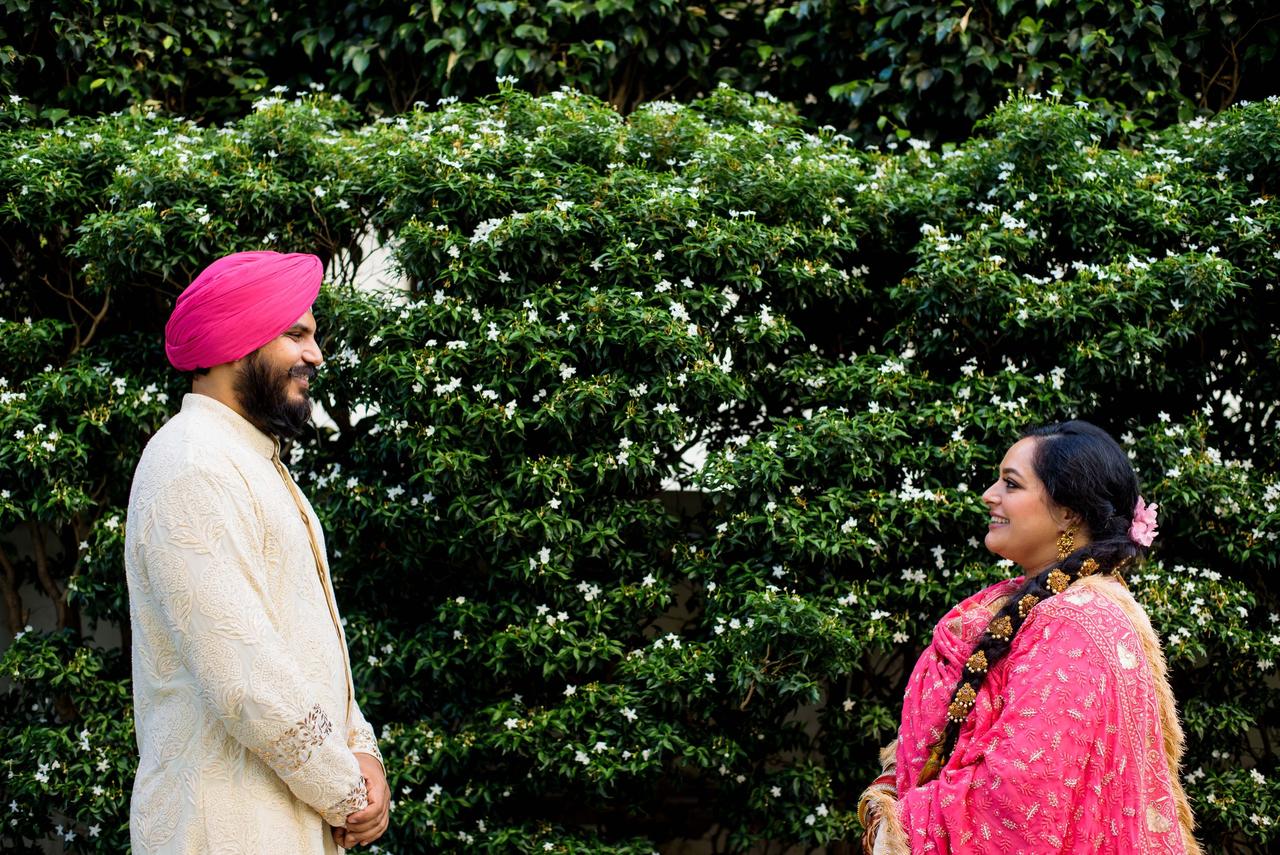 "We first met at one of the theatre workshops that we had attended in 2010. It has, since then, been 10 years since we have been together. This period saw us through various phases of our lives. While Mayank was living in Mumbai, changing professions and finding his path; I went about running my own cake designing company called Mouth Wide Shut. We have always very closely supported each other's personal and professional lives. As Mayank calls it, our lives are intertwined", Praneet tells us.
The Fortunate Turn of Events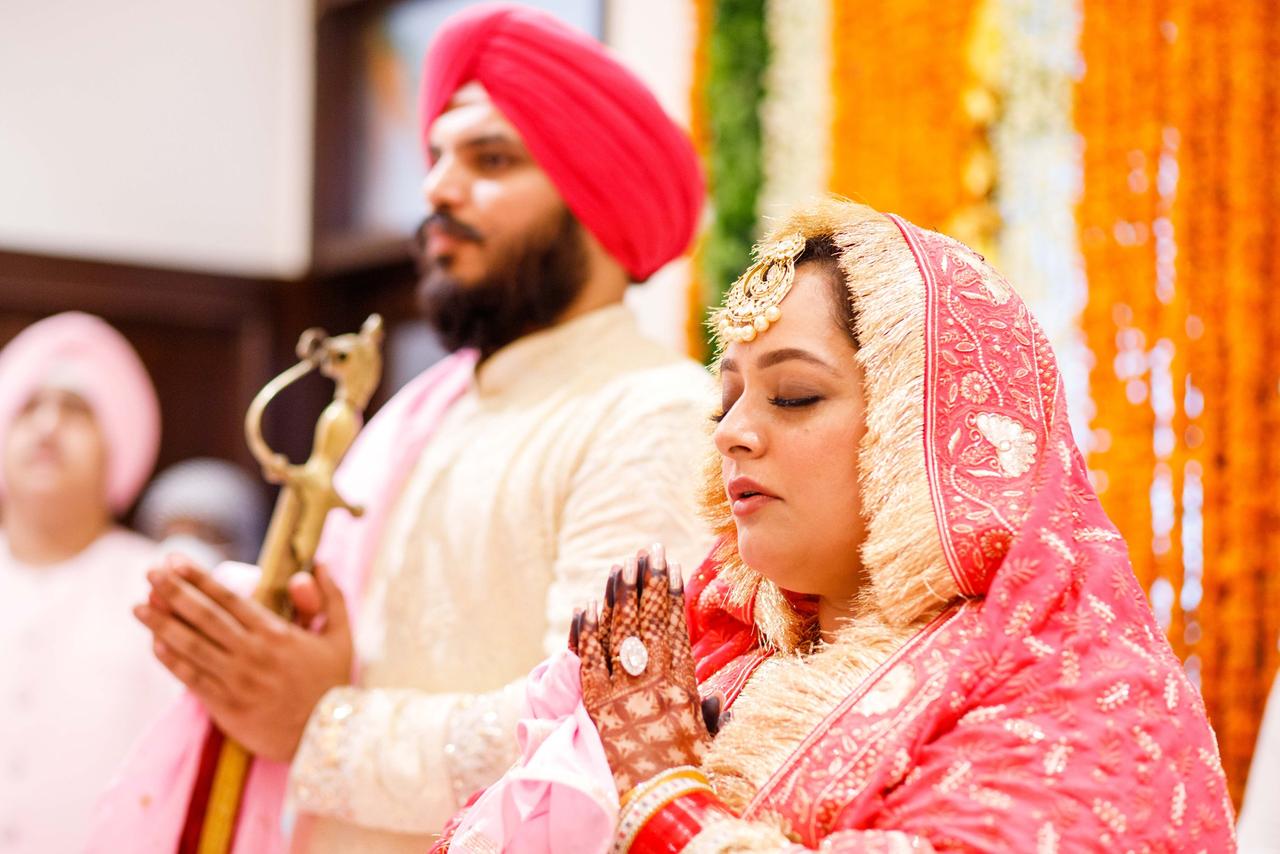 This adorable duo is based out of Lucknow and they were supposed to tie the knot on the 10th of April, 2020. Praneet says, "But owing to the lockdown that started just a few days before our wedding date, we put everything on hold to see how things turn out. The planning and preps were almost done but we still wanted to see how the situation stands without taking any risks."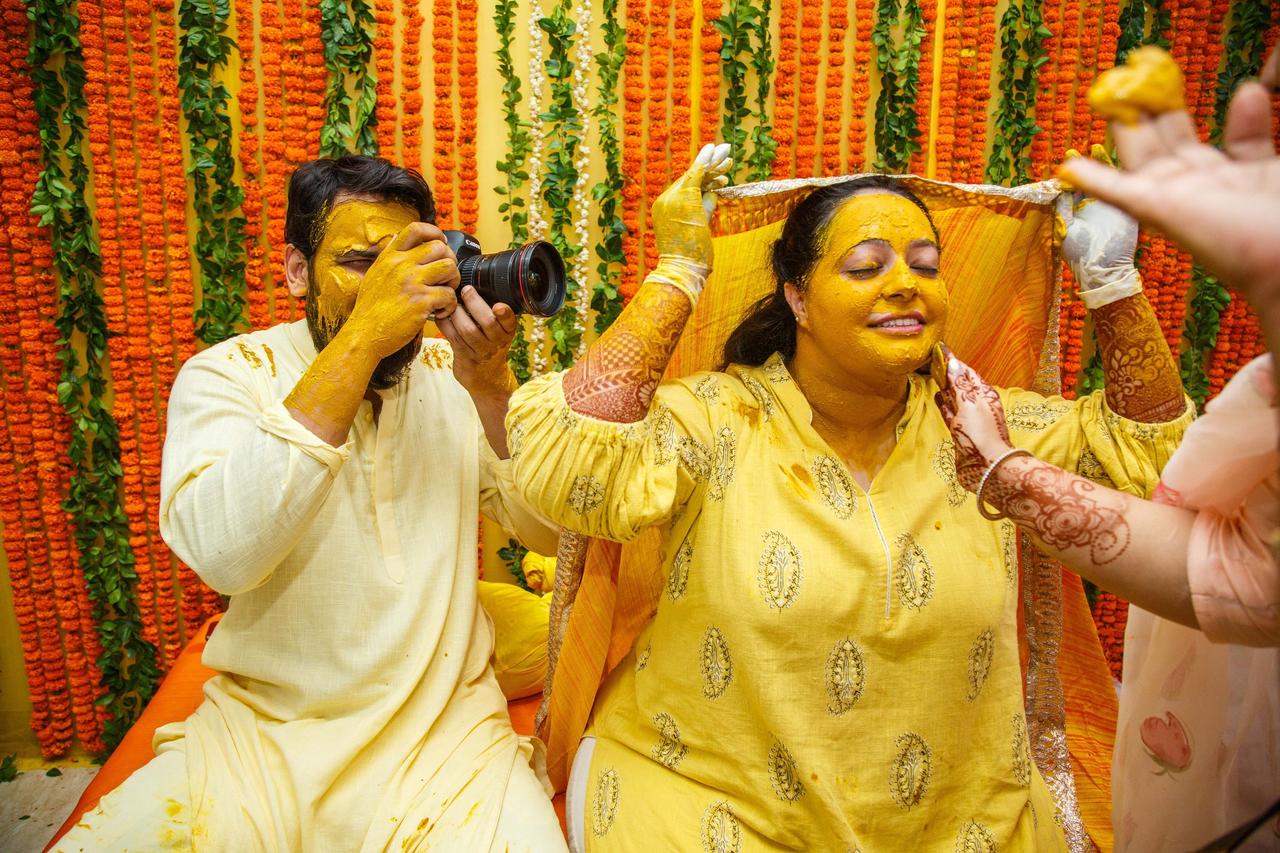 Their wedding was supposed to be held at the Sadar Gurudwara in Lucknow and they had booked the venue at Renaissance, Lucknow to host all their pre-wedding ceremonies in full fervour. Adding to that Mayank says, "Later when the lockdown was a little more relaxed in terms of the regulations and protocols, we scheduled our wedding for the 14th of June 2020 with other events preceding this date. The Mehendi, Cocktail and the Anand Karaj took place at Praneet's house while the Haldi was hosted at mine."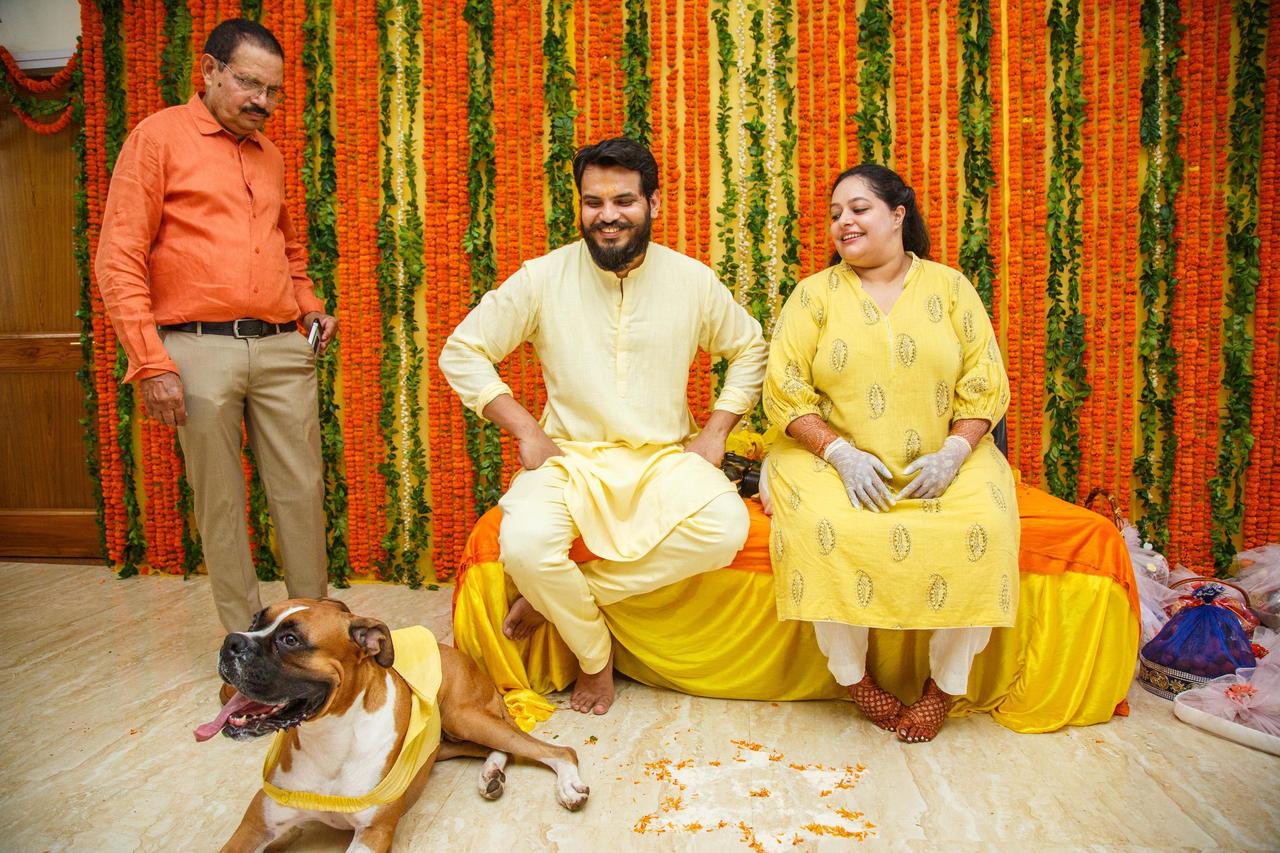 The pandemic has left an air of uncertainty when it comes to the otherwise normal life that people enjoyed before COVID-19. The question of when to return to that normalcy still remains a blur. Mayank tells us, "We did not want to wait very long. We also had a feeling that even if the lockdown completely receded at some point in October or later, many of our guests from different parts of the world would still not have been able to travel to Lucknow to attend the wedding owing to the uncertainty and restrictions related to travelling. So we did not see a point of delaying the wedding for the guests if it had to be done with just us anyway. And our parents were on board too!"
Family Planned Wedding Ceremonies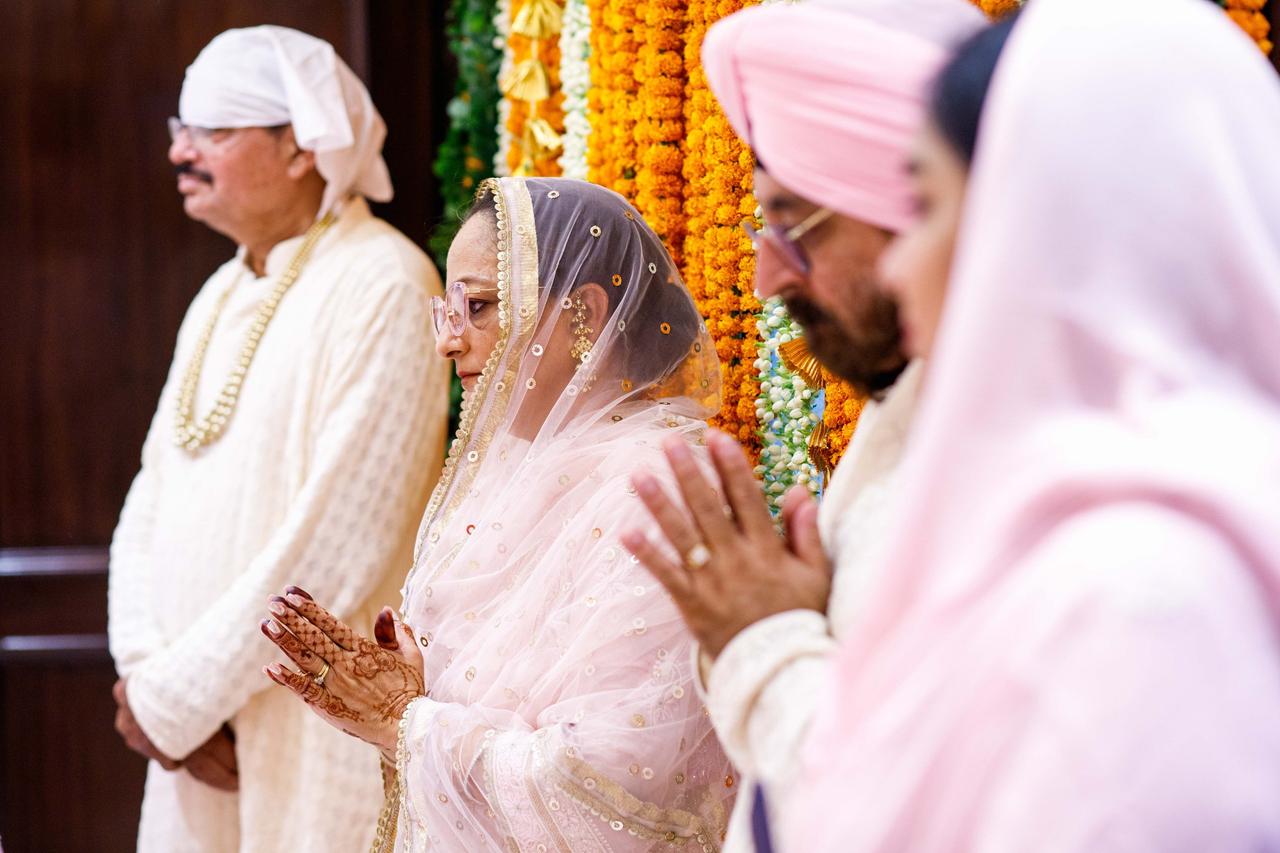 When it comes to planning the wedding amidst the lockdown, Mayank says, "The whole wedding was planned by both of our families. The functions were already planned in March and we followed the same plans. We, however, had to downsize the celebrations and make some adjustments to do it on a smaller scale."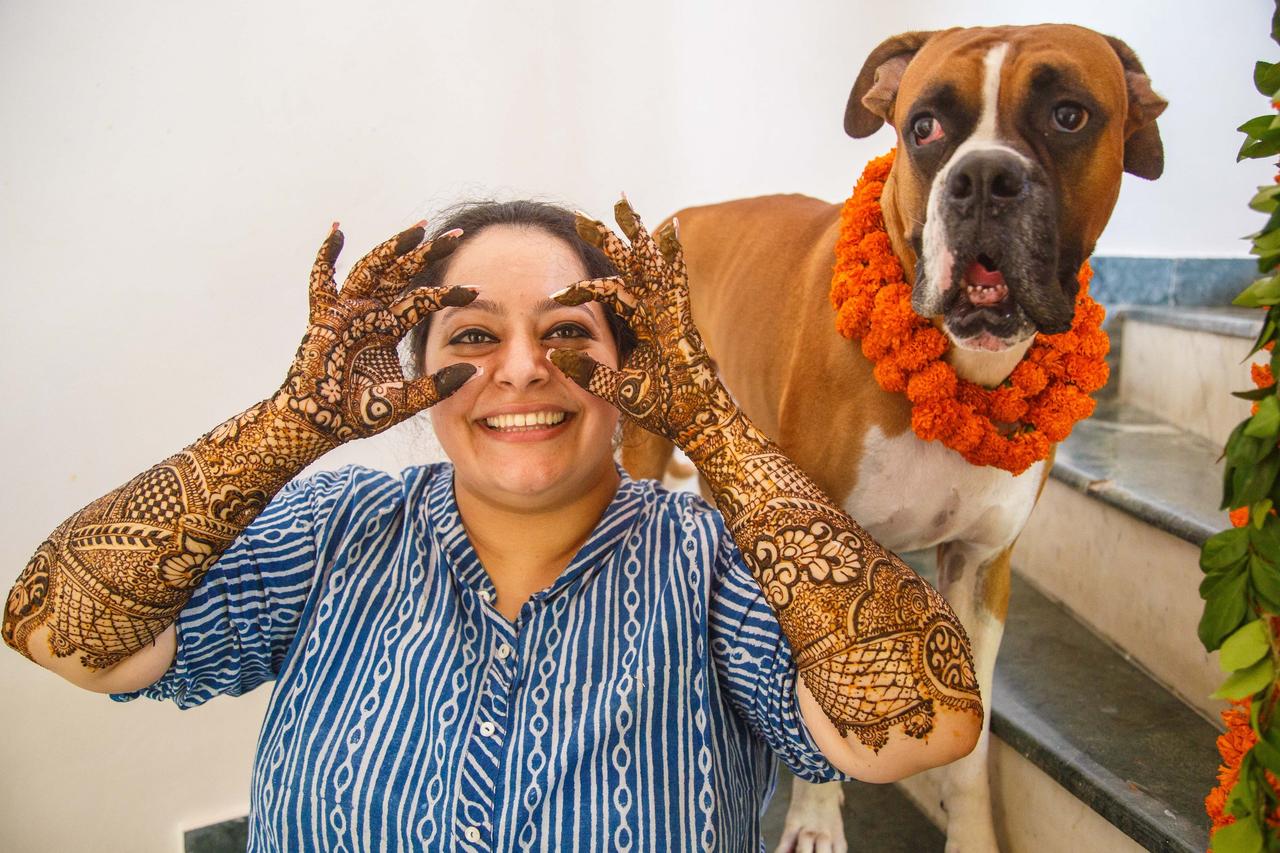 Continuing on similar lines, Praneet says, "We had hired some professionals too, to assist us with the planning and execution. We had the professional assistance of Mr Salikram for the flower decoration which were designed and selected by us. The team of Khicchik Weddings managed our wedding photography. We had two amazing mehndi artists on board for the mehndi ceremony - Rubina and Shabina from Lucknow, who did tremendous work."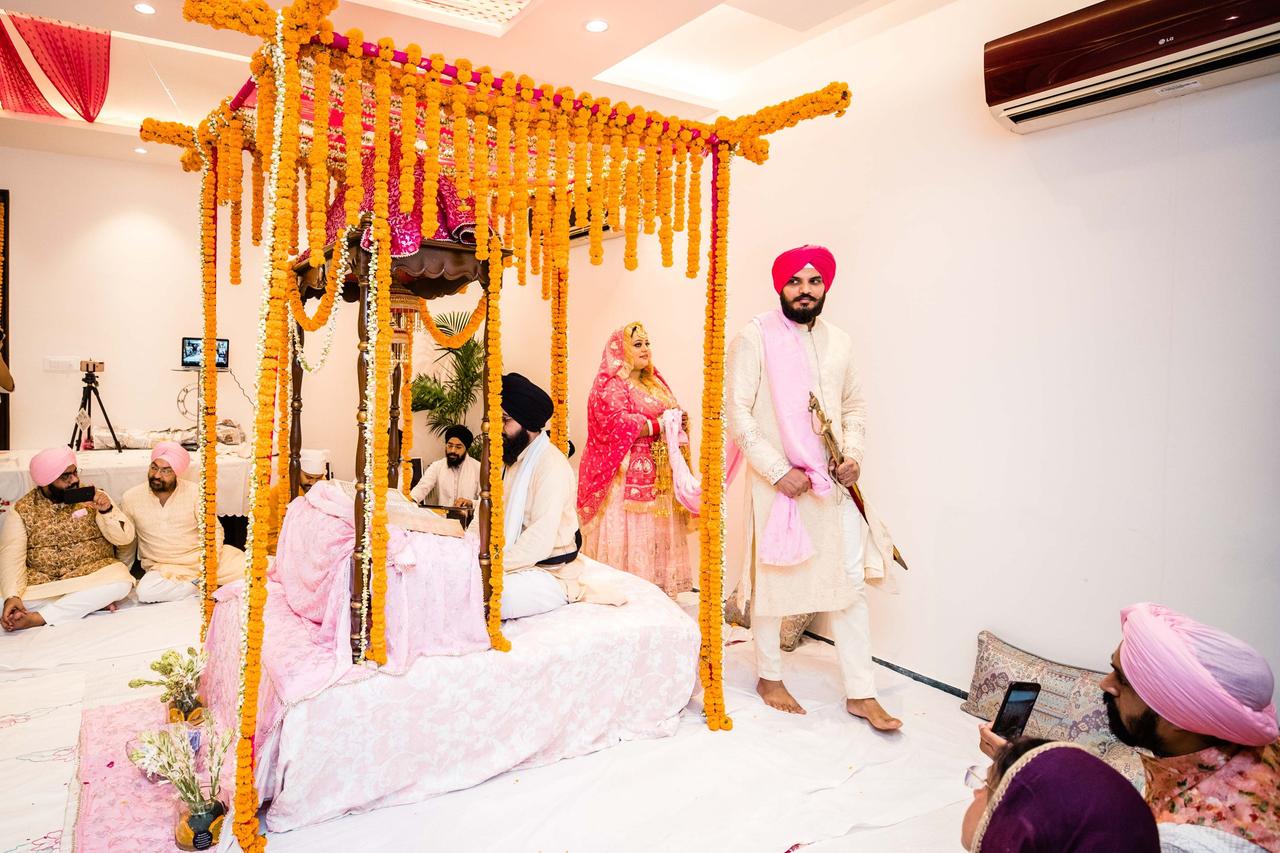 She adds, "My uncle would have launched his event management company in April and our wedding would have been his first assignment. Some of the decorations were already made and arranged by him in March itself. The only problem was that the flowers which we wanted, were going to be ordered from various parts of the country and that couldn't be done due to the lockdown. This is when we hired Mr Salikram to help with the florals and ease everybody's work."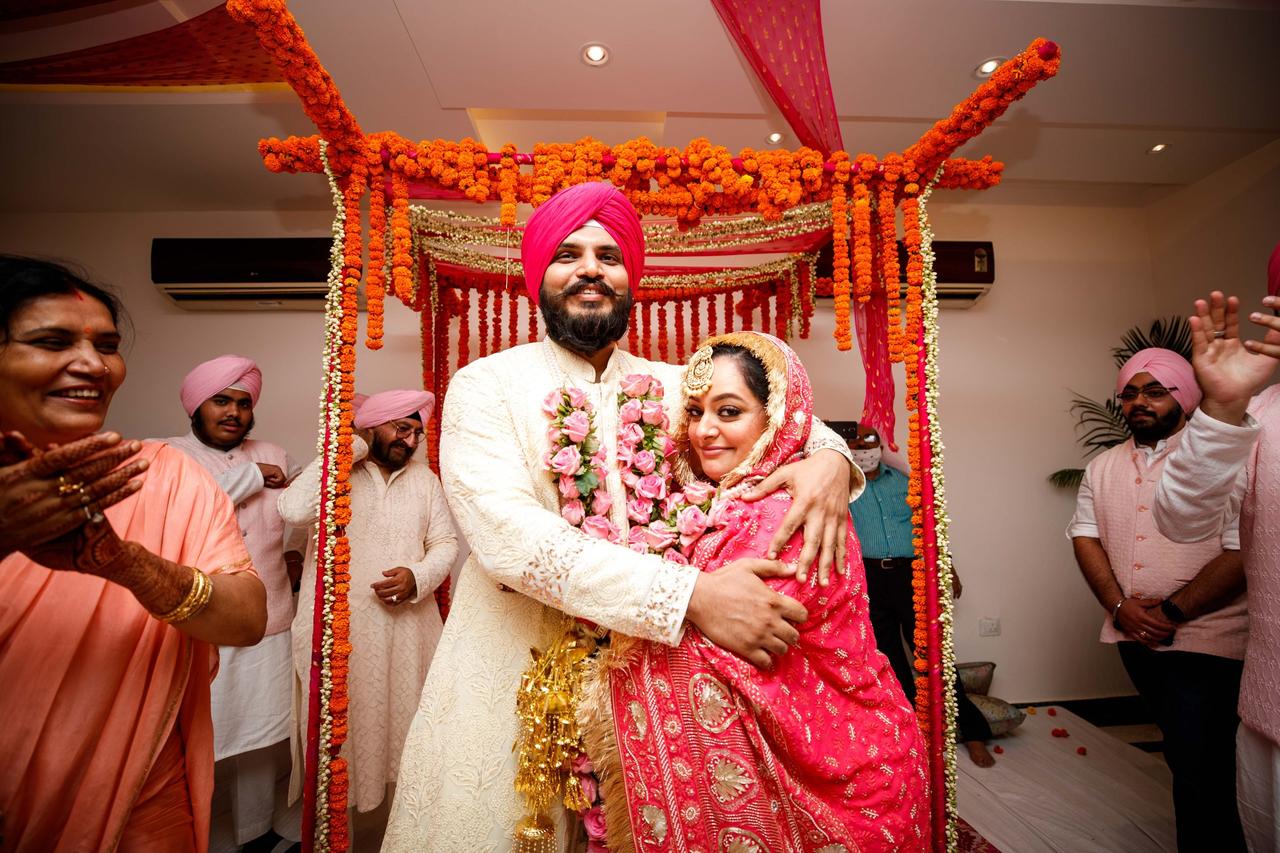 Mayank adds to that by saying, "Praneet's parents are in the fabric and weaving business. Therefore a lot of the decoration that we used was cloth related. Our wrought iron cycle stands that we use to keep plants got decorated and were used as the bar for the cocktail. The centre table in our drawing-room was used to keep the laptop where we had guests attending via Zoom call."
The Final Guest List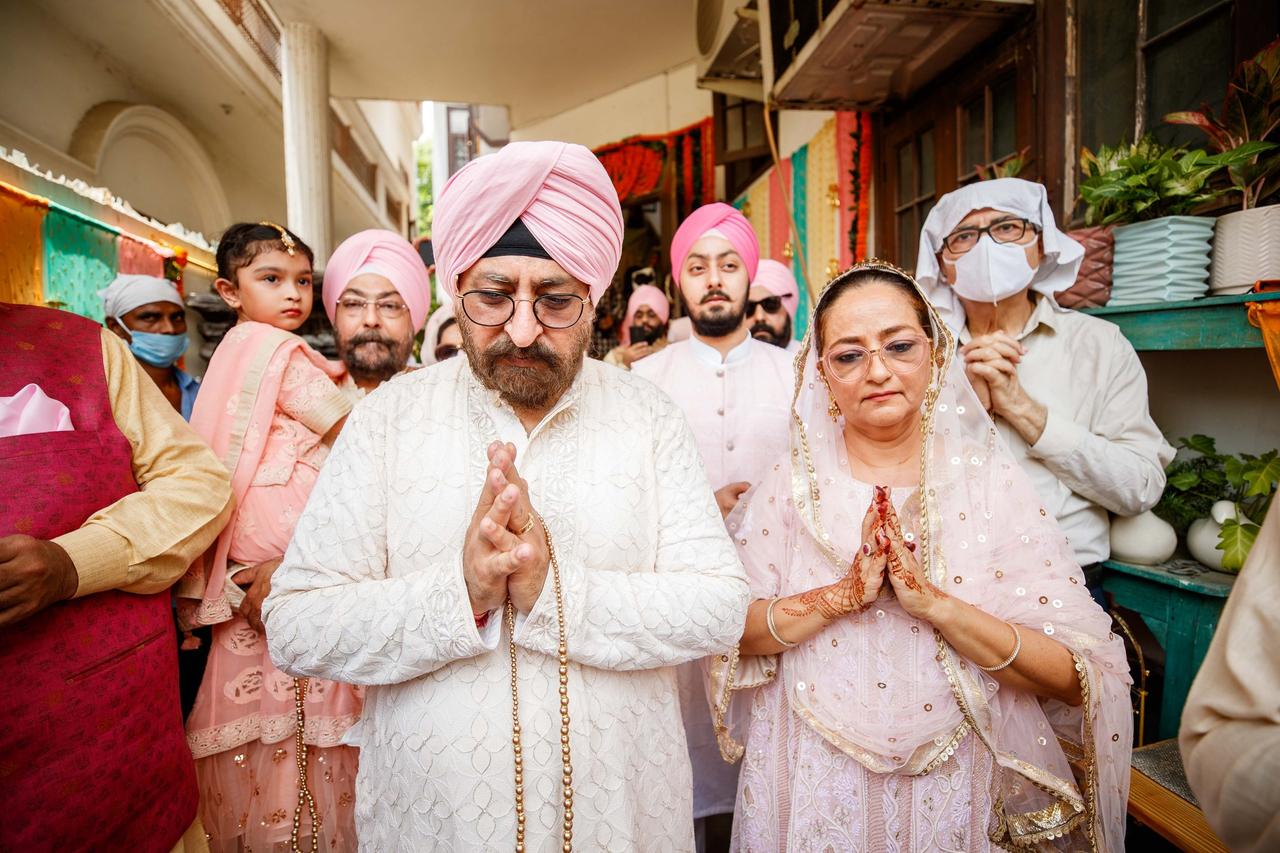 Mayank tells WeddingWire India, "The original guest list we had in mind included about 300 people. When the government announced the guidelines of keeping the maximum number of guests at a wedding to be 30, we called a different set of guests for different events. There were 30 guests at each ceremony. This way we were able to include our near and dear ones in our wedding in some way. There were also approximately 82 people watching through Zoom. We had also hosted the main wedding ceremony on Instagram Live for all to watch."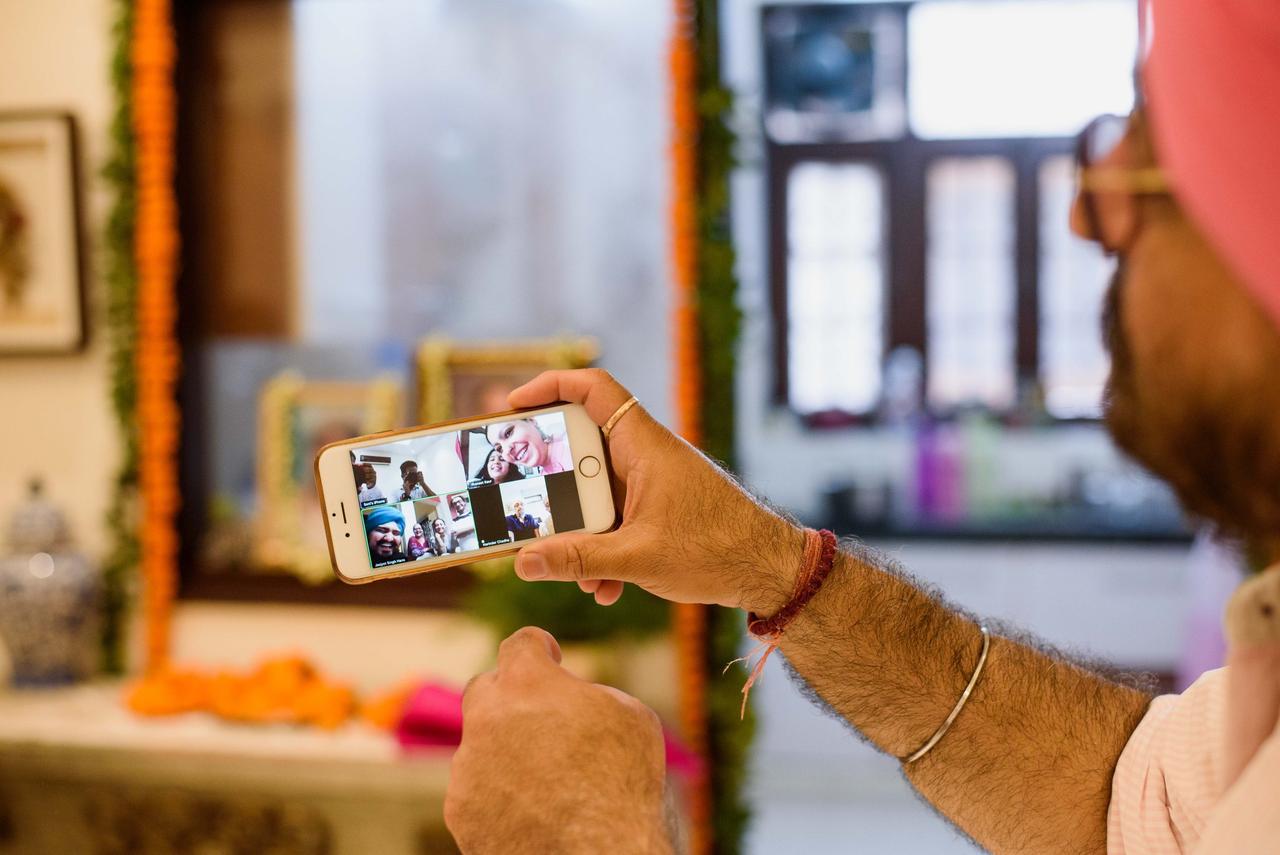 Praneet adds to that, "We never actually wanted a big fat 300 people wedding to be very honest. We always wanted only the people who are very close to us at our wedding. Luckily it was similar to what I had wanted but the catch was we had to let go off some special people and parts too. My cousins in the US have a professional bhangra troop and had planned stunning dance performances for the wedding. But we had to watch it on Zoom. We made a few adjustments here and there but I feel that I prefer it this way. It felt like it was meant to be."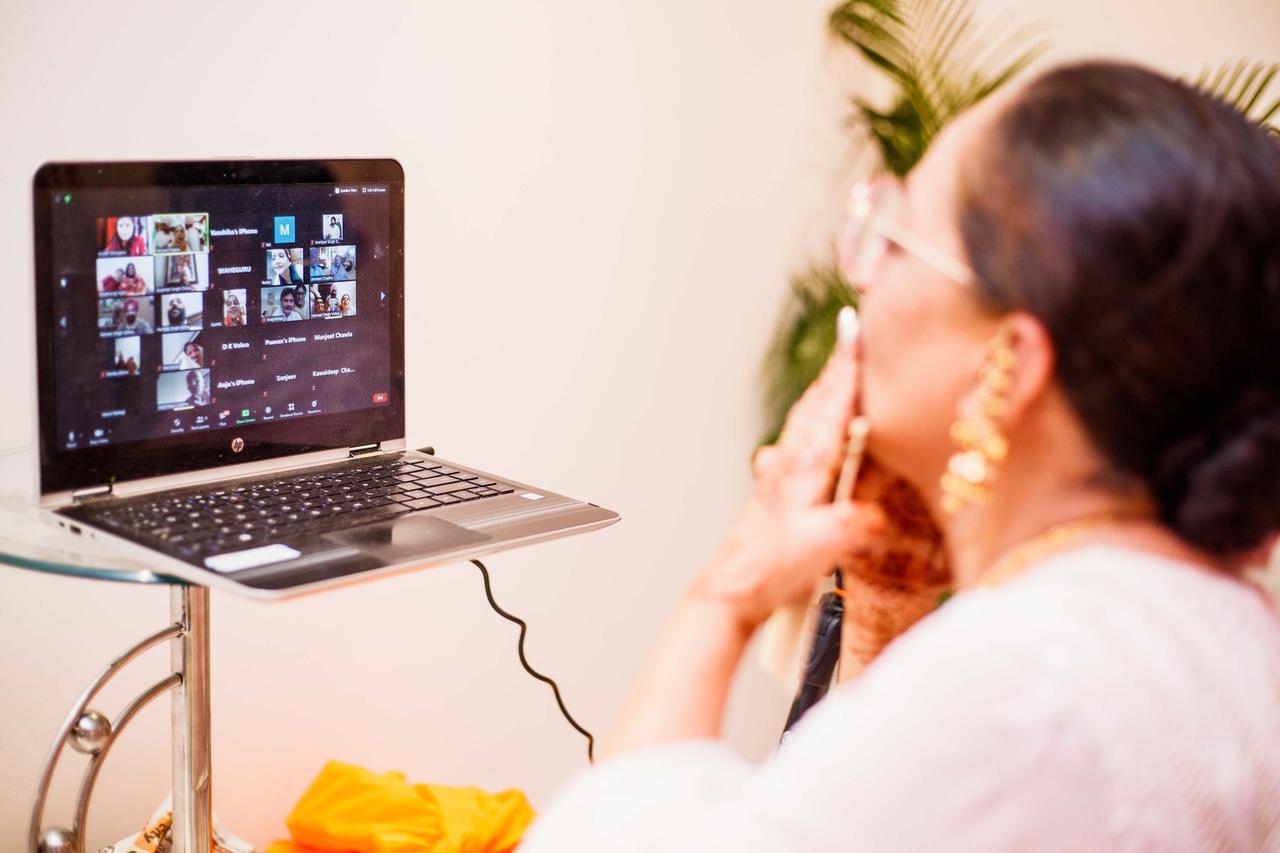 What The Bride & Groom Wore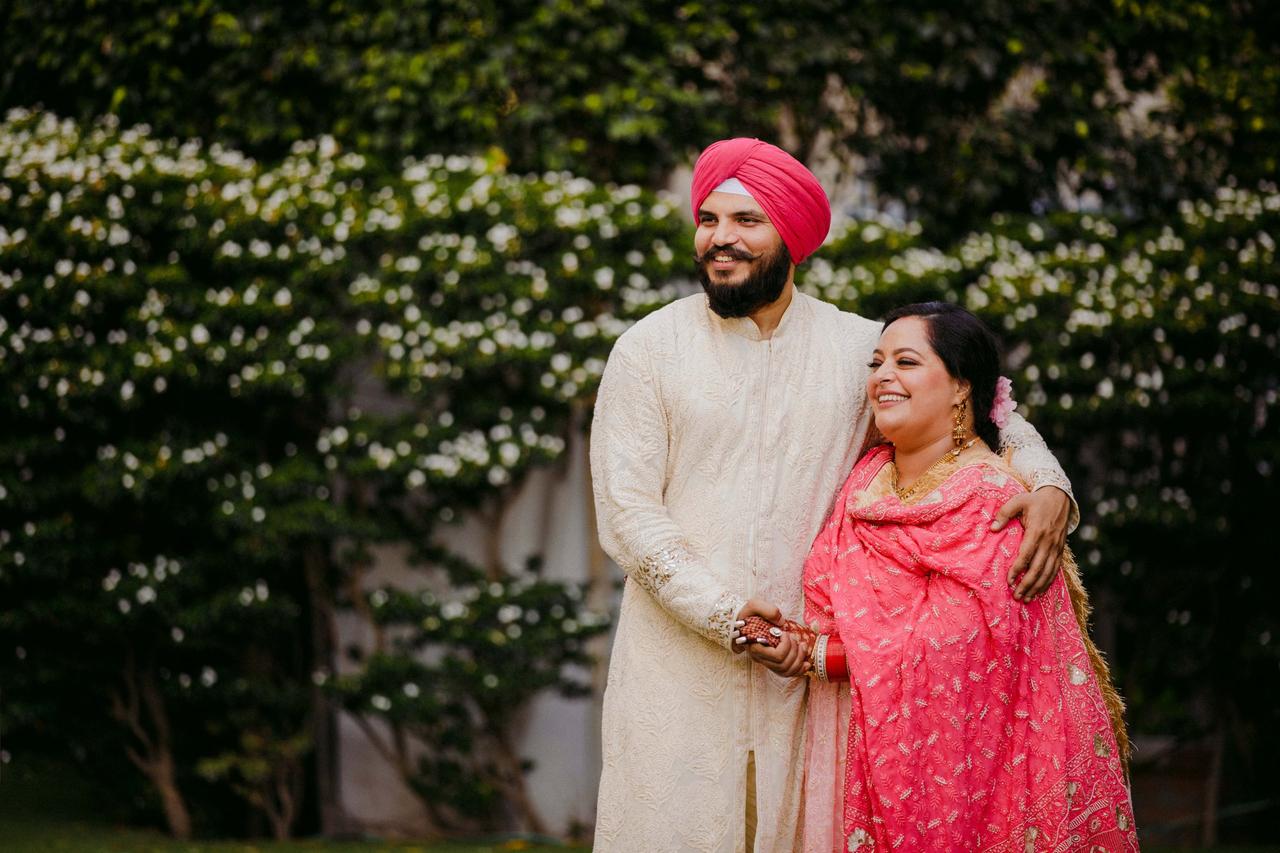 Praneet tells us about the outfit runs they made before the wedding. She says, "My wedding jewellery was from Mohan Shyam Kalyan Das Jewellers and Aishpra, Lucknow. All the outfits for all our family members, for every function, were from Pechani by Dimple Chawla and Apsara Sarees by Paresh and Divjyot Chawla. As the lockdown relaxed we only had 14 days to complete them. It took many all-nighters for the various artisans of Pechani which is a Chikankari boutique run by my mom. In fact, Mayank received his pants dyed and wet just an hour before the wedding and the Zardozi work on his Sherwani was also completed only a few hours before the wedding. My peach Anarkali turned out to be beautiful but it had to go for 4 round of alterations. The Mehendi and Haldi function outfits couldn't be completed as the whole family was wearing outfits from Pechani on the wedding day and there was a limited bandwidth for the workers to handle so much in such a short period of time."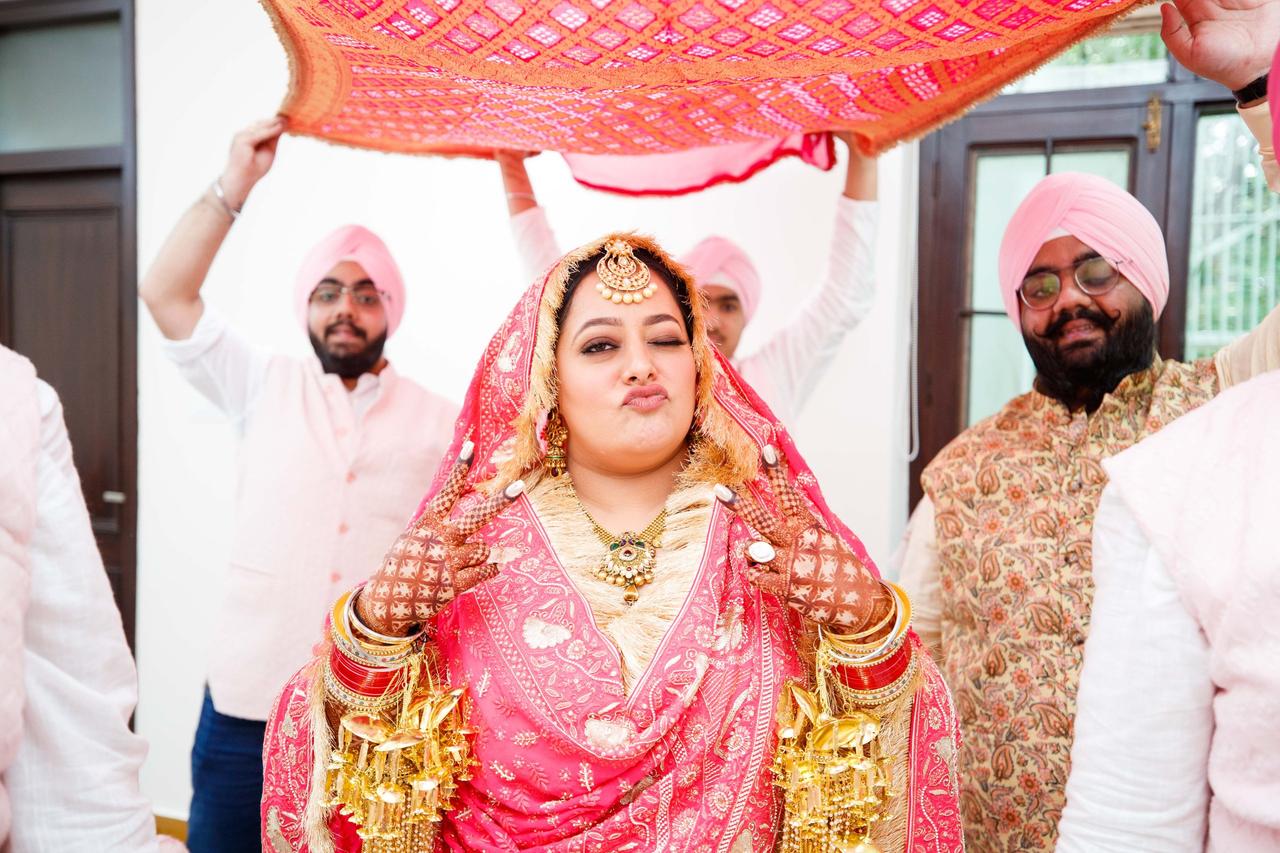 Their wedding in the lockdown was indeed a successful and a beautiful one for sure. They made sure to make the best of the moments that they had even if the lockdown restricted a full-fledged celebration on a large scale. However, there were certain things that they missed for their wedding. Mayank says, "We missed our bride and groom entries. All our plans and song selections for our entries were all done with. We were really excited about the entries and the friends and cousins who were planning to come, but things didn't work out in our favour."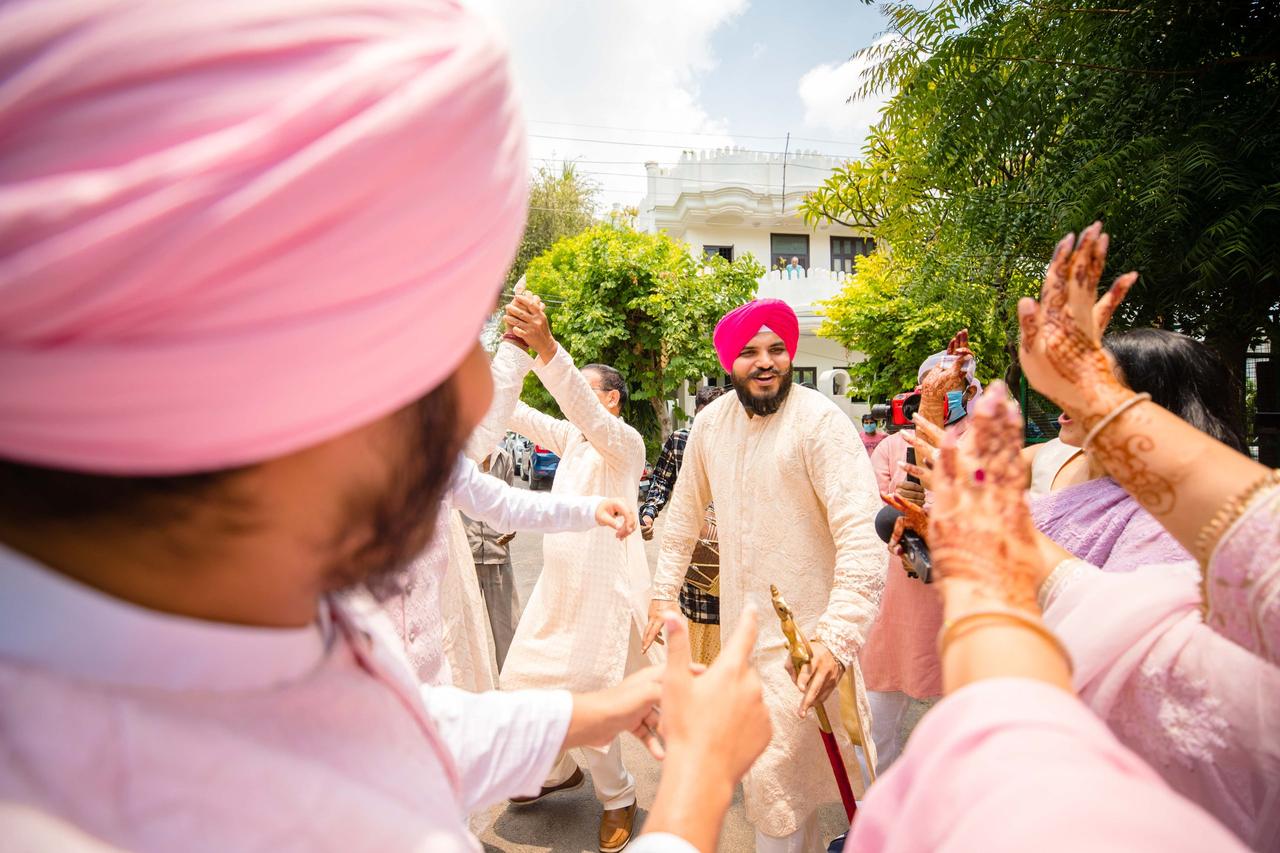 Mayank says, "Yes, we had taken permission to host the wedding as per the government requirements and rules. Apart from that, we had appointed 2 people from our staff to monitor the temperatures of each person entering the house and to sanitise everybody and every product that comes inside the house. In fact, we had to stop one Mehendi artist as her temperature was slightly above normal. Amidst the fun and celebration of the wedding, we made sure to remind ourselves and be aware of the constant lingering fear of this pandemic. But we made sure we had fun!"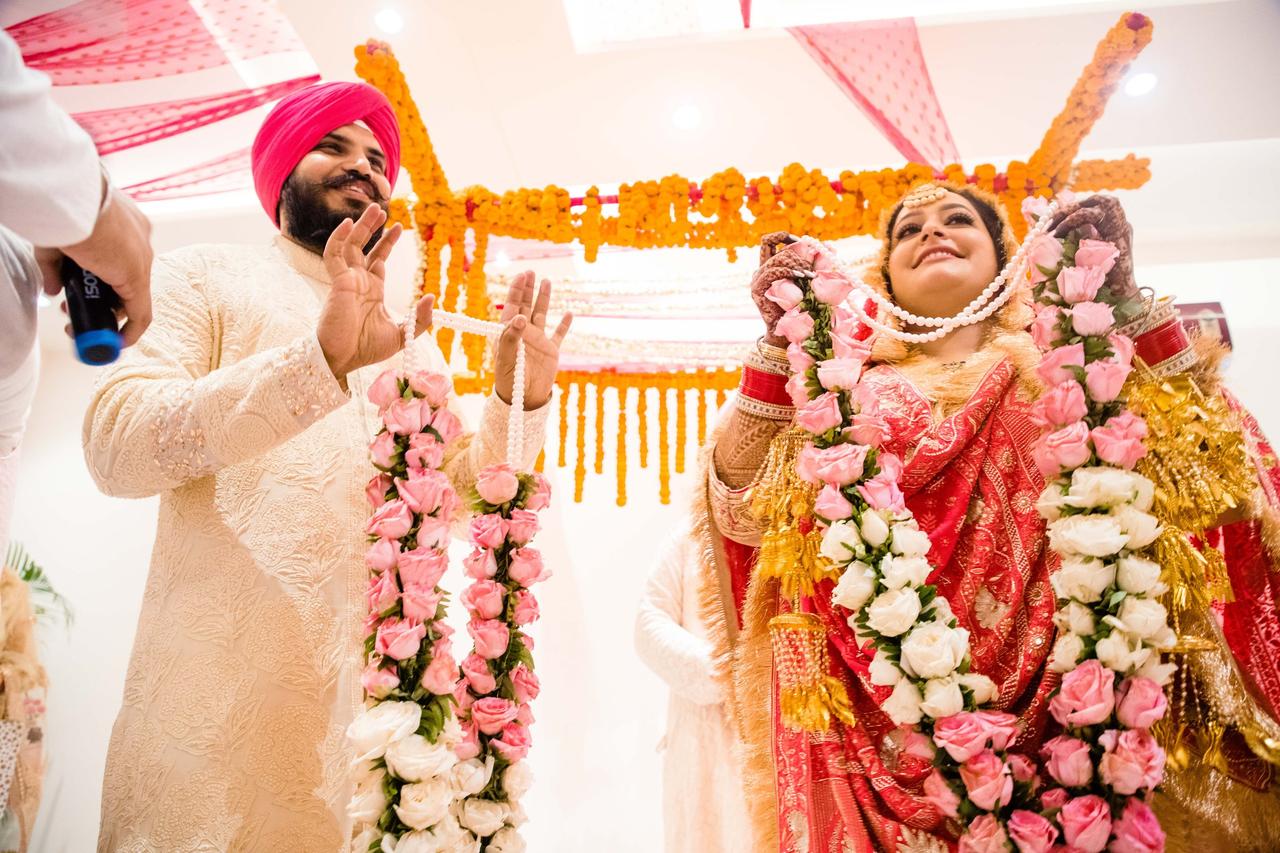 Since they could not include many of their loved ones to bless them in their new endeavours, they have bigger plans for the reception. On that note, Praneet says, "That is the plan. So many of our friends and family members couldn't make it, their presence and blessings are so important to us. Although they joined us on Zoom but still some peals of laughter and tears are best experienced in person. However, seeing how things are escalating, we think it would be difficult for people to travel anytime soon and we wouldn't want to put them in that position yet. We will wait for the light at the end of the tunnel!"
Note: All images have been provided by Khicchik.
The optimism and vehemence that Praneet and Mayank have shown in planning their wedding and carrying it out so beautifully amidst the unforeseeable circumstances is a story of a perfect celebration of love. Their wedding was not only a mesmerising one, but it will be an unforgettable story for all their dear ones. There are a variety of venues available for you to pick for your intimate wedding or open-air venues for your day wedding too. As businesses open up slowly and restart their services, you can get in touch with the ace makeup artists, decorators, photographers and so on to put the pieces in place for your big day.
The wedding industry experts navigate the post-COVID19 weddings and help people on planning their intimate weddings amidst the lockdown. If you are on board with the idea of celebrating a small wedding, you can get in touch with the wedding planners on board to plan your intimate wedding flawlessly.