5 Steal-Worthy Ideas from the Virushka Wedding to Glam up Your Own
Take inspiration from the iconic Virushka wedding for all the freshest wedding ideas. Check out our favourites from the trendsetting ones.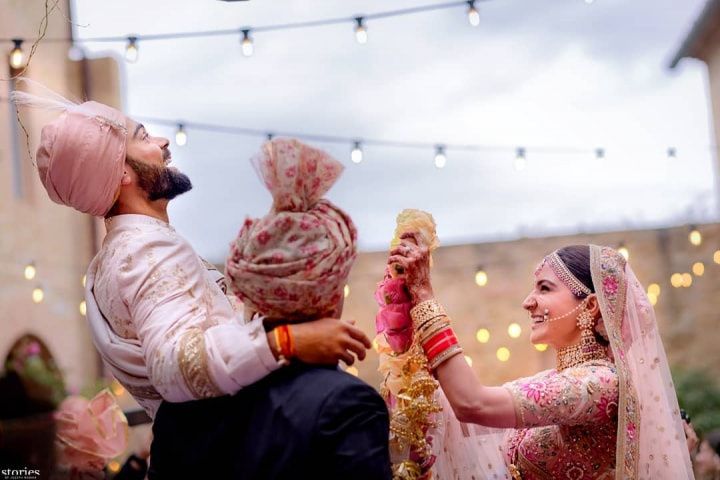 The whole country went gaga over the unforgettable affair that was Virat Kohli and Anushka Sharma's wedding! The pictures from their wedding kept flooding the internet days after the event was over and inspired trendsetting wedding ideas. From their décor to the attires, everything now has a 'how to' guide on the social media about replicating those designs and charm. #Virushka will still yield you some spectacular wedding decor, attire and planning ideas. After all, it was they who started the fad of glamorous residential weddings. And as we know, the rest is history...with DeepVeer wedding and the Priyanka Chopra marriage.
Today, we bring you all the classic wedding ideas that you can easily include in your own wedding to add to its elegance and style factor.
1. Wedding Attire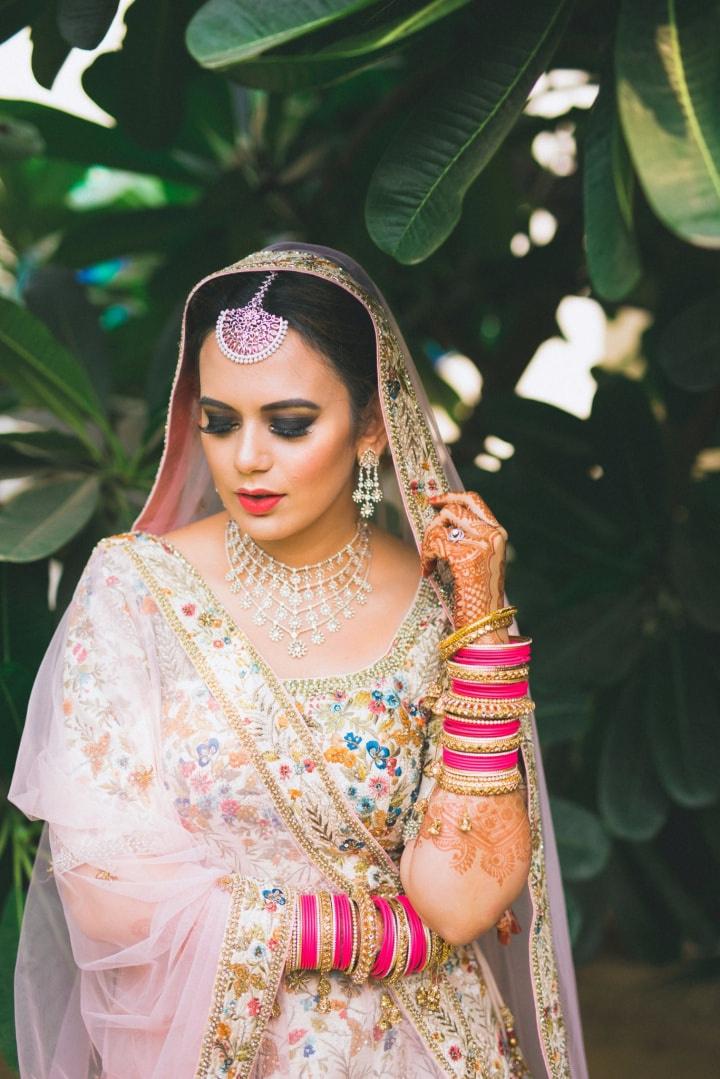 Anushka Sharma's pastel Sabyasachi lehenga was absolutely breathtaking. For your winter wedding, you can also pick beautiful pastel shades that match your skin tone and look like an ice princess yourself. Use plenty of layers of tulle petticoat or frilled petticoat under the skirt of your lehenga to give it a bell shape and to keep it lightweight. Virat Kohli and Anushka Sharma followed a matching colour scheme for their wedding outfits, so can you and your groom. Coordinated outfits is a trend that will stick around for some time, so take a cue from the Virushka wedding before heading out for your bridal shopping.
2. Bridal Jewellery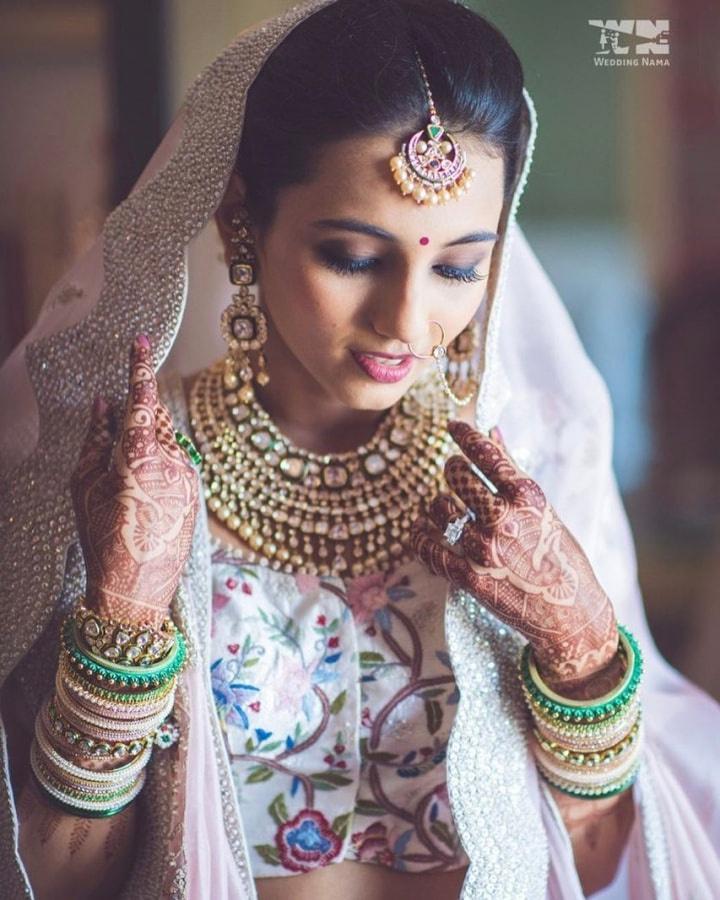 Anushka Sharma chose shades of pinks and flowers for her necklace and Matha Patti that reflected the colours of her bridal lehenga. So, pick elements from your attire and match it with the bridal jewellery to look enhance the look. Grooms should take note of how Virat Kholi sported a brooch on his Safa that complemented his sherwani. Add a touch of royalty by wearing accessories like pearl necklaces with your sherwani. Virushka wedding inspired jewellery is all about styling the look with subtle additions. Grooming tips from Virat Kohli must be noted by all the grooms. Looking neat and fresh on your big day will always help you get stunning pictures.
3. Makeup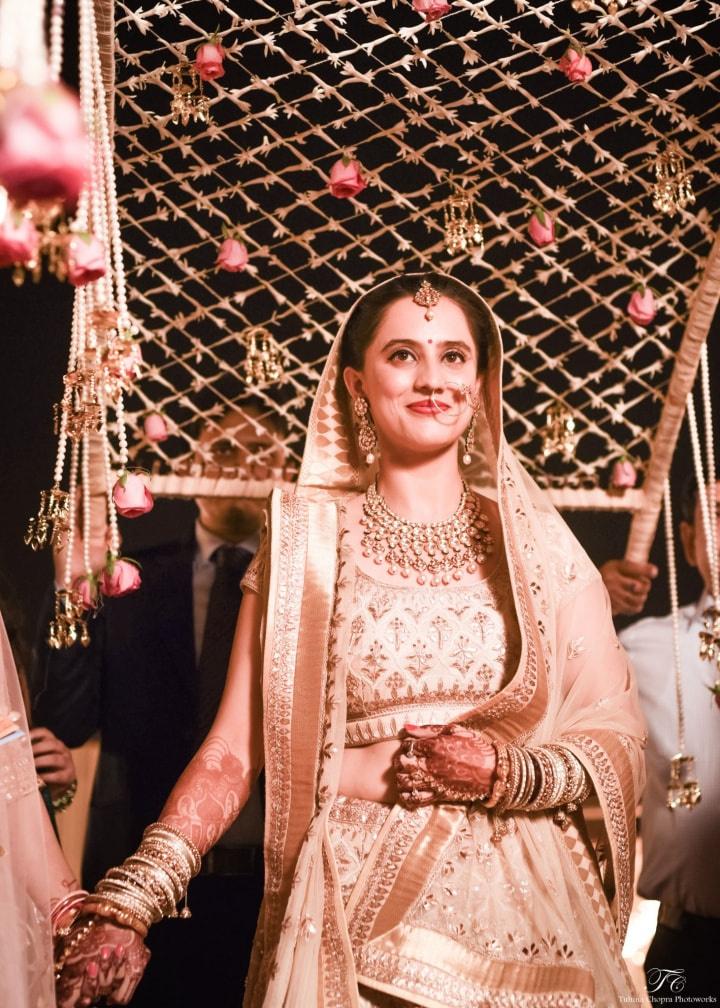 Anushka Sharma has previously donned the glamorous bridal look in many movies but at her own wedding, she chose to wear an all-natural, no-makeup look. It instantly heightened the impact of her beauty. So, ditch those dramatic eyelashes, bright lips and over-the-top smokey eyes. Let your natural glow grab everyone's attention. And if you do want to wear makeup, stick to the natural shades of peach and pinks. The look will be enhanced with outfit shades in a similar colour tone and sharpness. But please note that even the natural look would require some amount of makeup. So don't stop your makeup artist in the middle of your makeup session thinking that they're using too many products. Trust them to turn you into a stunningly simple bride ready for her own version of the Virushka wedding.
4. The Décor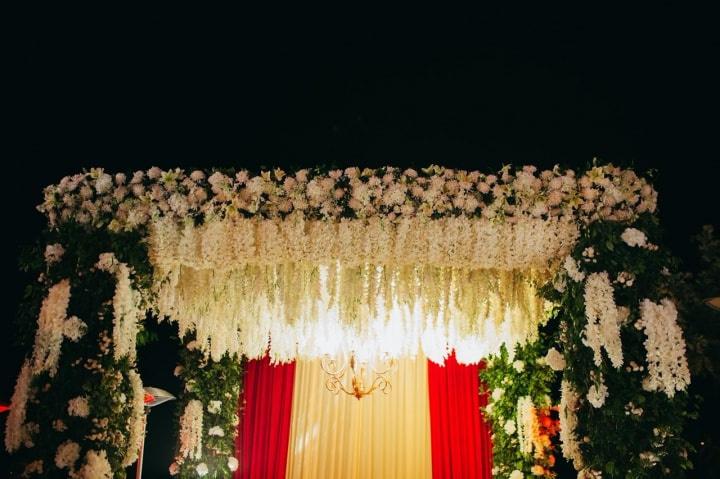 Virat Kohli and Anushka Sharma used simple elements like bouquets, lanterns and old-school light bulbs for wedding décor, adding to the freshness of the rustic vibe of the venue. This way they used all the available elements of the venue and only accentuated places that were going to be the focus of the wedding. Their lavender, pink and light yellow coloured flower décor can be easily replicated and can create the charm of simplicity at its best, for your wedding. If you are getting married in an open venue, you can recreate the Virushka wedding Mandap and replace bulbs with fairy lights for that dreamy ambience. The minimalists would love this approach and you can always make an addition of hanging florals to add a touch of glamour.
5. Songs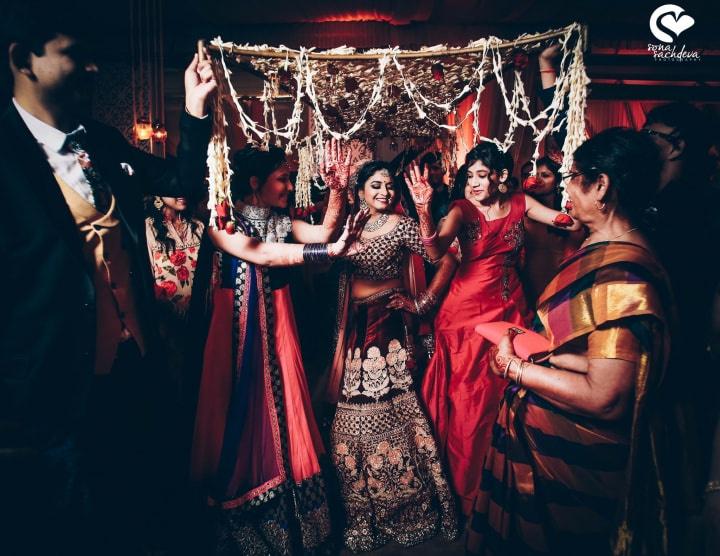 There are two ceremonies in an Indian wedding where song selection matters a lot – the bride's entry and the ring ceremony. Virushka picked their favourite songs which we think are perfect for any Indian marriage. This music selection matters because this was what gave their special moments a fairytale-like ambience. For bridal entry, you can play Din Shagan Da, Laadli by AR Rehman or Raabta. And exchange rings with these songs playing in the background: Chal le Chal by The Wedding Filmer, Moh Moh Ke Dhage or Perfect by Ed Sheeran.
Virushka wedding schooled us in doing a spectacular wedding without the bling and drama. And Bollywood followed in their footsteps. Intimate weddings only with the close family members and friends turned into a trending choice. The elegance and grace of Virat Kohli and Anushka Sharma wedding is still in vogue and remains unmatched, probably because it was the first of the kind or because it deserves to be. We leave that choice to you. What we can say for sure is that replicating their sophistication can be done easily, without shelling out a huge fortune.
Let us know in the comments which wedding ideas from Virushka wedding did you find steal-worthy.