The Ultimate Marriage Day Checklist For All The Brides-to-be
Your marriage day is here and you can't keep calm? We understand! But do not let your wedding day jitters erase your wedding day checklist from your memory. Find your detailed marriage day checklist here.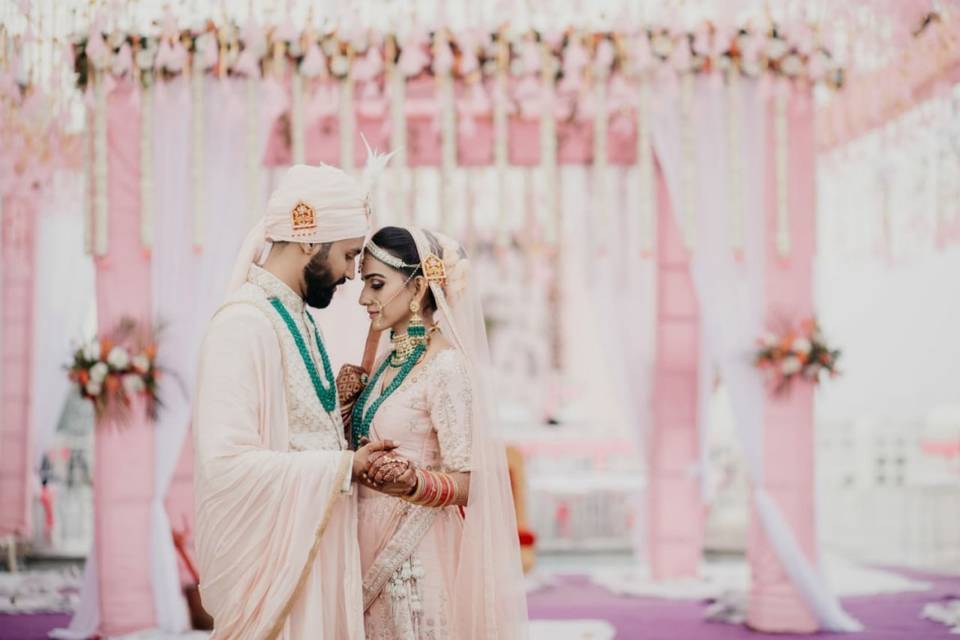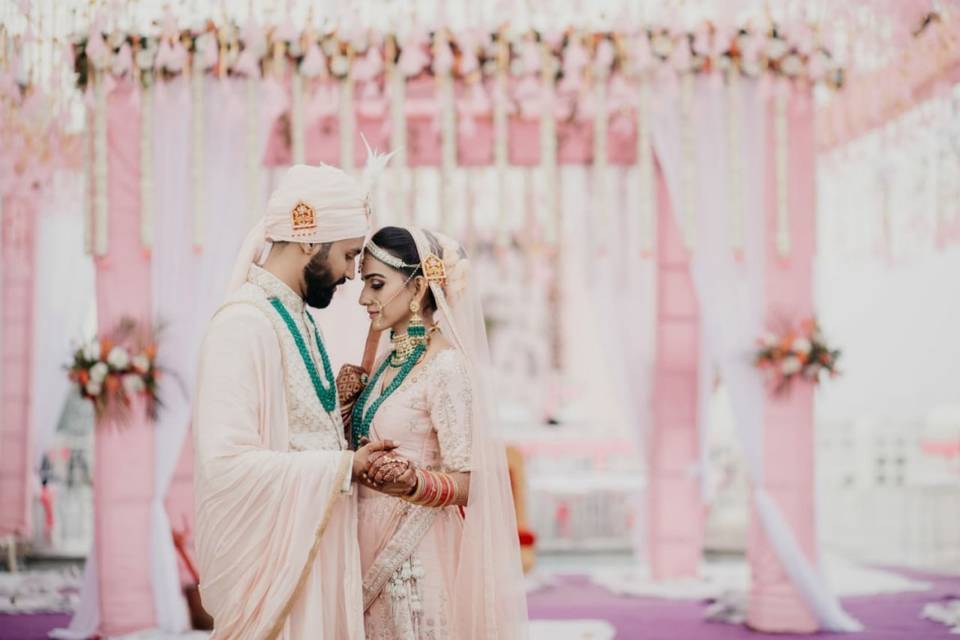 Image Credits - WedShastra
Every girl dreams about having the perfect marriage day, one that they will remember and cherish forever. Well, the big day is soon approaching and while the excitement triggers an adrenalin rush, the responsibility of getting everything done and ensuring your marriage day goes off without a hitch can be quite overwhelming.
But, if you give yourself enough time and plan each task in bite-size pieces, the process can be less stressful and more fun. It ideally takes 12 months to plan a big fat Indian wedding, so space out each item on your checklist during this period. To help make the process easier, the WeddingWire India wedding planning app has a Free Checklist tool for all our brides and grooms-to-be. You can find a whole checklist for your wedding celebrations enlisted here as your wedding countdown. From tasks you need to complete 1 year or 6 months before the wedding, to things to do on the day of the wedding - our app has you covered!
Do not let your wedding jitters ruin your big day! While you must be surrounded with family and loving friends to plan your wedding day to perfection and might have also hired a wedding planner to ensure your D-day is nothin less than the 'dream wedding' you had always planned - a personal checklist will help you stay at the top of things and ensure that you don't miss anything out.
Find your Ultimate Marriage Day Checklist below -
Self Care Tasks You Must Not Miss!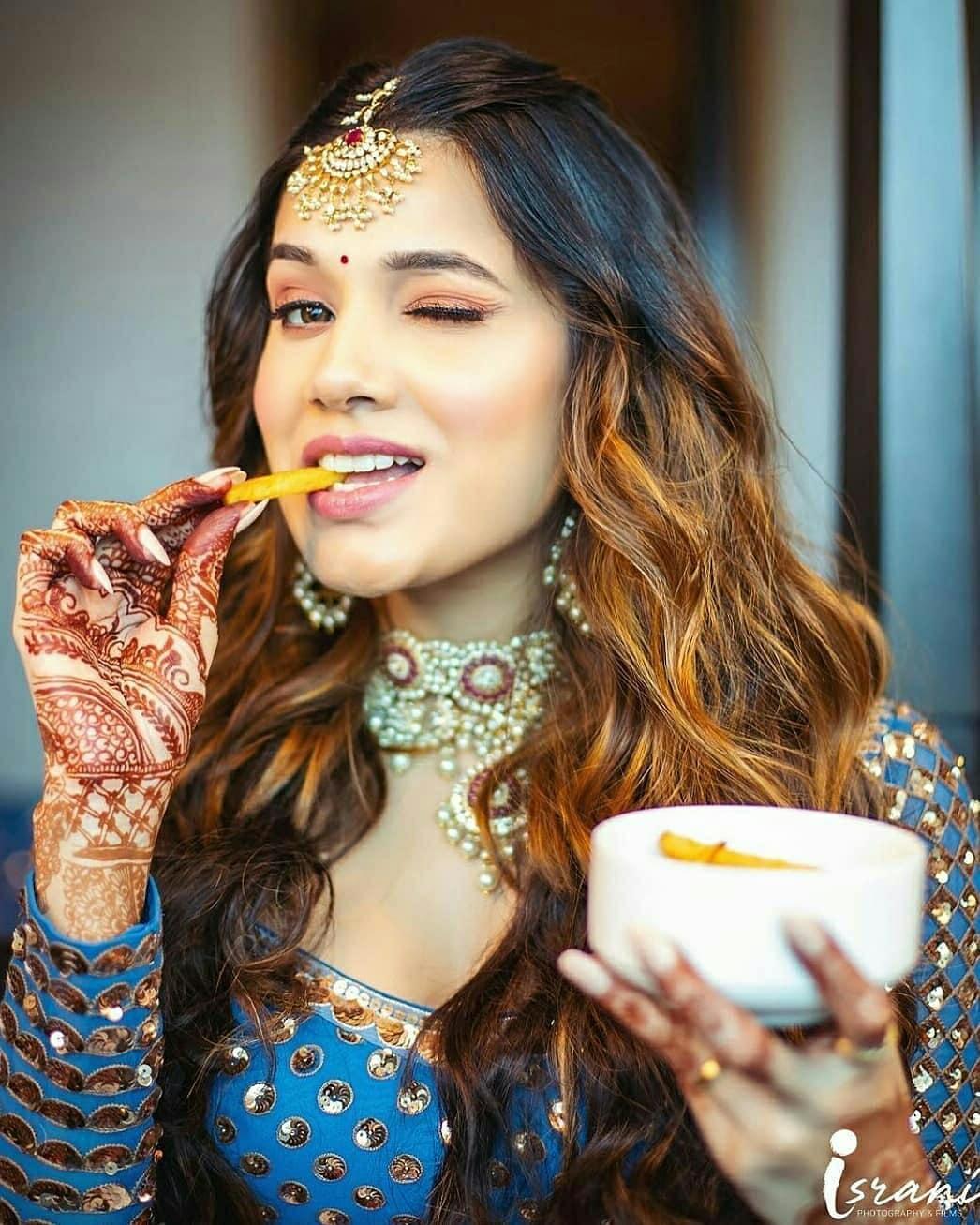 1. There's no way we are letting you walk down the aisle with puffy eyes or a hollow under your eye - which is why making sure that you get your beauty sleep the night before the wedding is a must.
2. We know an Indian shaadi ka ghar is always full of delicious shaadi ka khaana, but try to eat light the night before your wedding. It is the best decision you can take to avoid unnecessary bloating, acidity or any other digestion issue on your wedding day.
3. Try not to stress! We know that sounds next to impossible - but try not to sleep with a cloud over your head. Stress can keep you anxious the entire day. The idea is to stay calm and composed to celebrate one of the most important days of your life.
4. We recommend innumerable spa sessions and skin massages before the pre-wedding celebrations even begin.
5. Keep yourself hydrated! Most Indian weddings require steady fasting before the main wedding ceremony and saath pheres - make a list of the things you are allowed to eat and drink. Carry your water bottles and ask your favourite cousin or best friend to plan your constant supply of immunity boosting drinks throughout the day to keep you hydrated.
Prepare Your Bridal Emergency Kit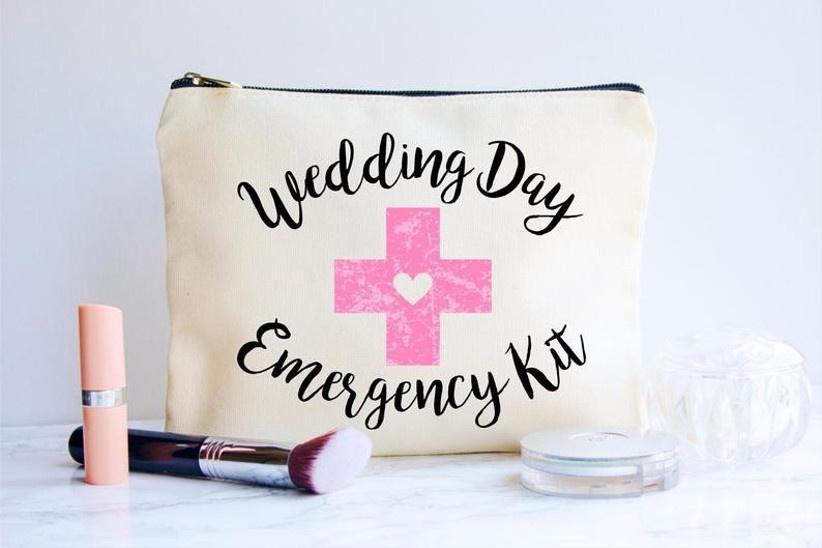 Image Credits - Hitched
1. First things first, stock up all your required medication in one small box to keep those pills handy throughout the day. Don't forget the basics like a pill for headache and fever, a pill for random stomach aches, non drowsy allergy medications, a sanitary napkin (in case your dates are round the corner), band aid, muscle pain relieving ointments and spray etc.
2. Before you head out for your wedding venue, stock up your emergency kit with safety pins, bobby pins, hair pins. Even if you are planning to get wedding ready with the help of expert hair & makeup artists, keeping pins handy is always helpful.
3. Grab an exclusive pack of tissues. You never know when and how an emotional song, a heartfelt speech or performance, or a special moment with your partner wets your eye lids. Tissues are a must carry on your wedding day!
4. Do we have to mention toothbrush/toothpaste/dental floss and extra towels. These are must carries for people who like to use their own toothbrushes even if your wedding venue has kits for you.
5. Don't forget your favourite perfume. A day full of celebrations and tons of people around you requires the availability of a damn good scent!
6. Carry juice or energy drinks and protein bars to snack whenever required.
Prepare Your Tech Kit
1. What's the one thing you will constantly carry along with you wherever you go? Your phone of course! While we are sure we don't have to remind you about that, you must not forget to pack your phone charger, your ear phones or air pods, a portable battery charger in case you need one during the event.
Prepare Your Bridal Makeup Kit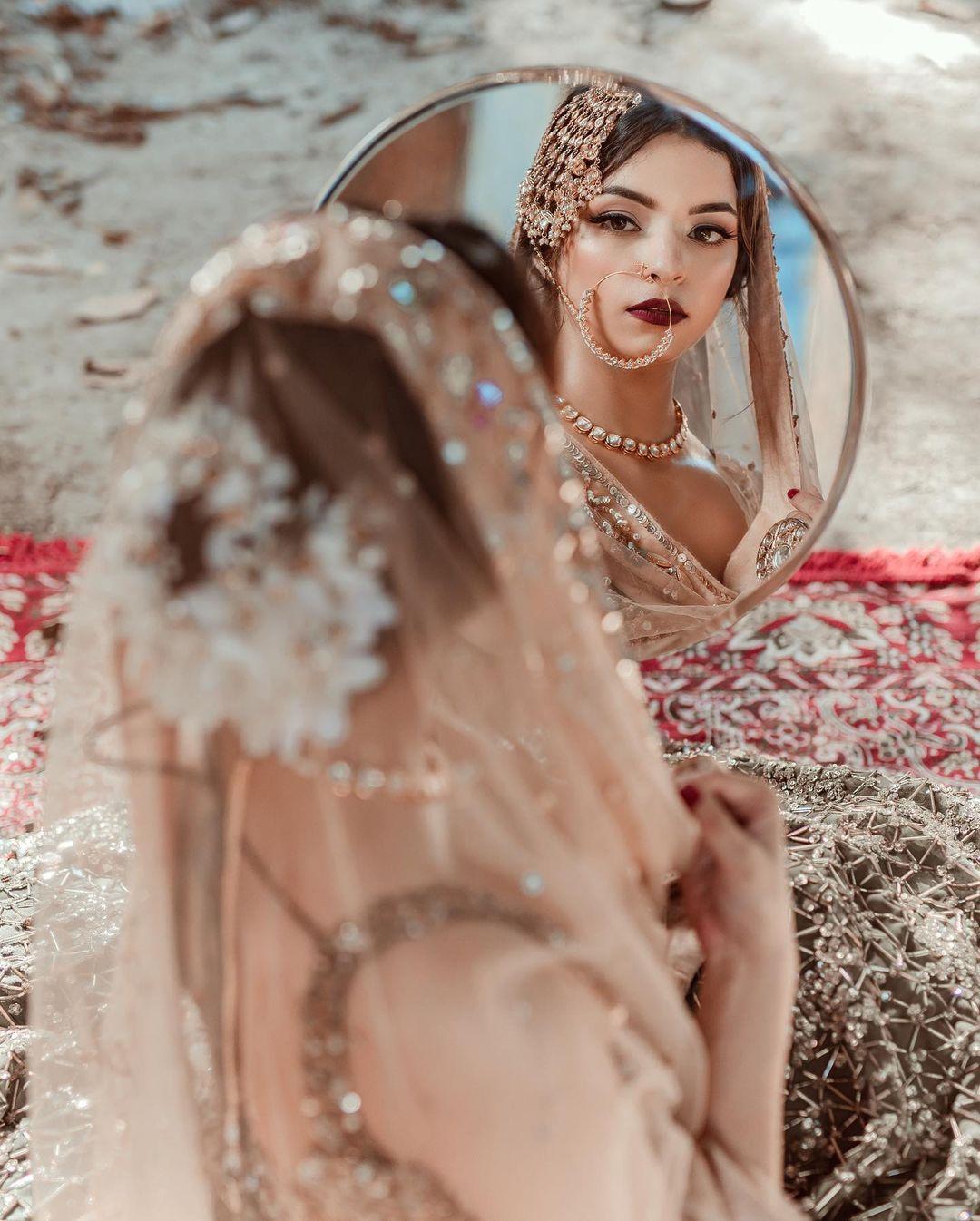 1. Regardless of who your bridal hair and makeup artist is, carrying a bridal makeup kit to your wedding venue is a must for so many reasons. For starters, you will a perfect subtle look for the day events before your actual wedding phera ceremony occurs. And once the celebrations again, there might be mini moments when you lose parts of your makeup due to various unexpected reasons, that's when your bridal makeup kit can come to your rescue.
Assign the Important Tasks to your Friends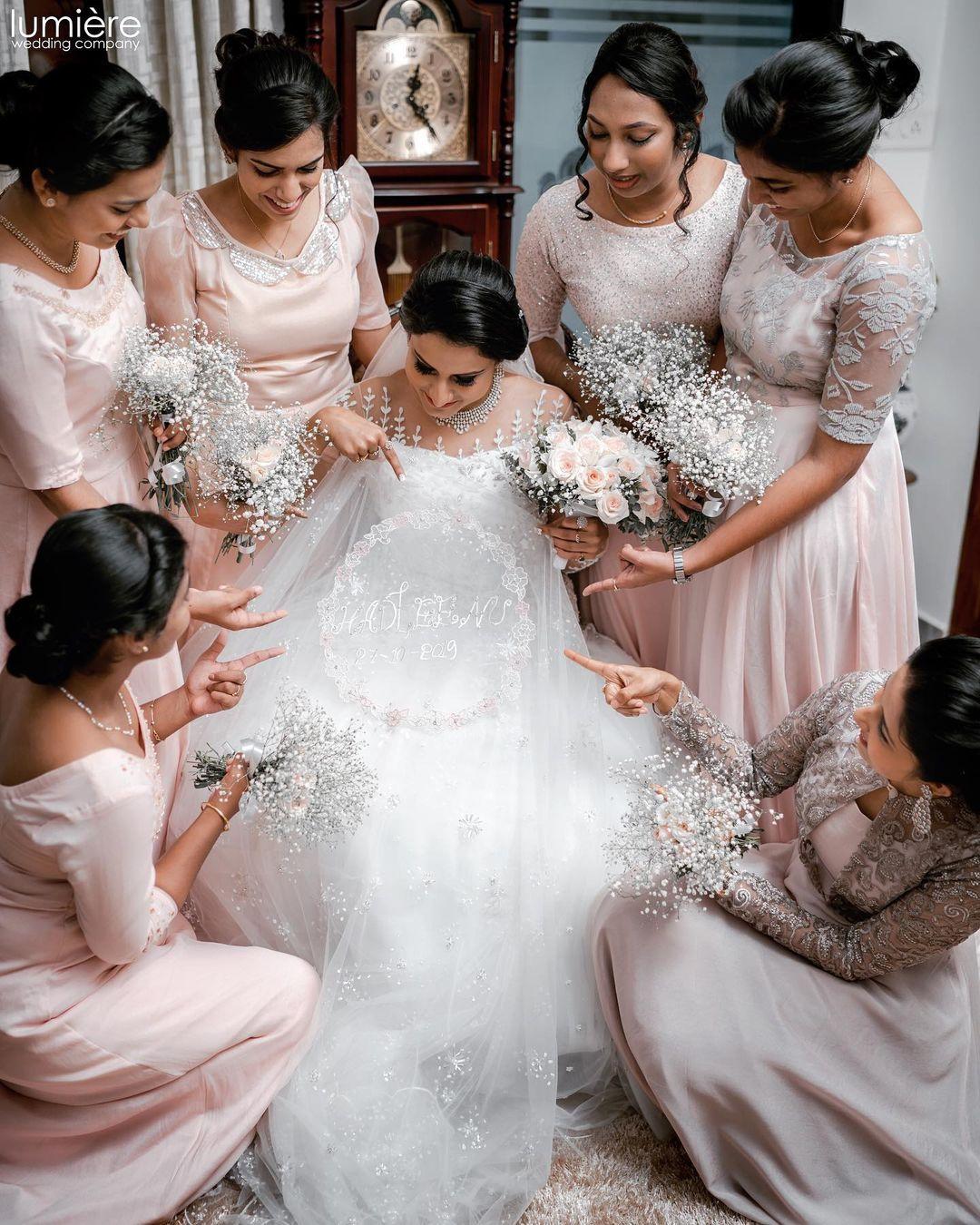 If you are planning the whole celebration on your own without the involvement of a wedding planner, it's time to assign some important tasks to your closest friends.
1. One of your besties needs to to responsible to get the wedding cake delivered to your doorstep.
2. Assign the 'handle my jewellery' task to your sibling or your favourite cousin. You could also ask your favourite bua to take over this important wedding task!
3. It's either your own sister or your best friend who is allowed to stick by your side as you get your makeup done and fit into your bridal wear. Ensure you know who that person is to avoid last minute crowded rooms.
4. Assign your brother or male best friend to stay around your parents the entire time and ensure that they are not too stressed about any part of the wedding.
5. Someone needs to ensure that the flowers are the right colour and the catering executives are following all the safety protocols - your most organised and responsible friend has to take this task up!
6. Someone needs to be on groom duty! Yes, you heard us right. Keeping a check on your groom and making ensure - he has all the wedding necessities in place is also an important task which can be handled well by none other than his best friend.
7. If you are paying suppliers or vendors on the day, give the necessary cash to someone responsible to ensure there's no last minute chaos.
8. Your mother along with your aunts can take care of the priests and all their requirements. You know you don't need to poke your nose there!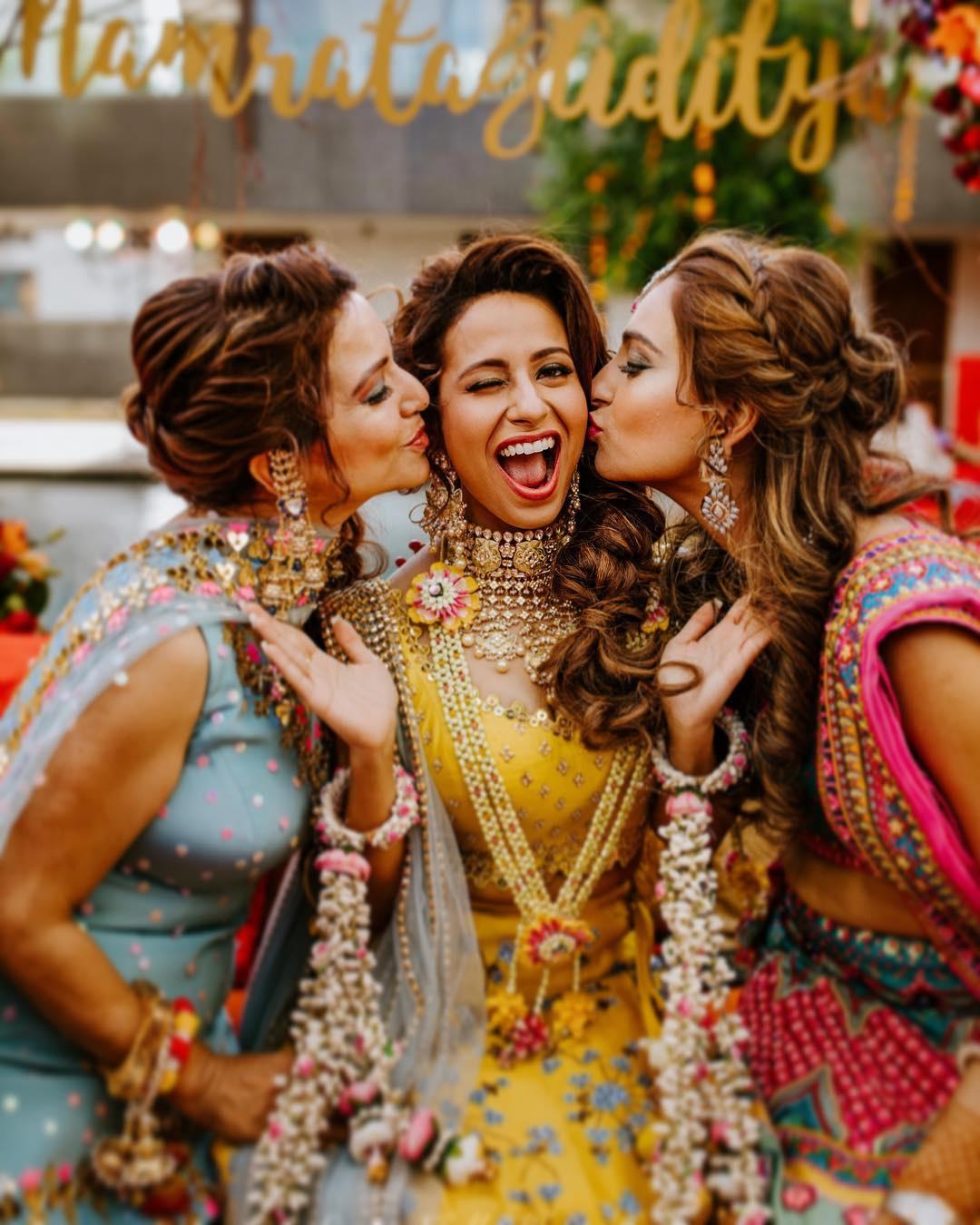 Download the WeddingWire India app today to use our free checklist and plan your wedding tasks effortlessly!