21 Bachelorette Party Rules: Make the Night Memorable Before D-day
You're a week away from tying the knot. What still remains? You haven't hosted your bachelorette party yet. Take cues from our bachelorette party rules.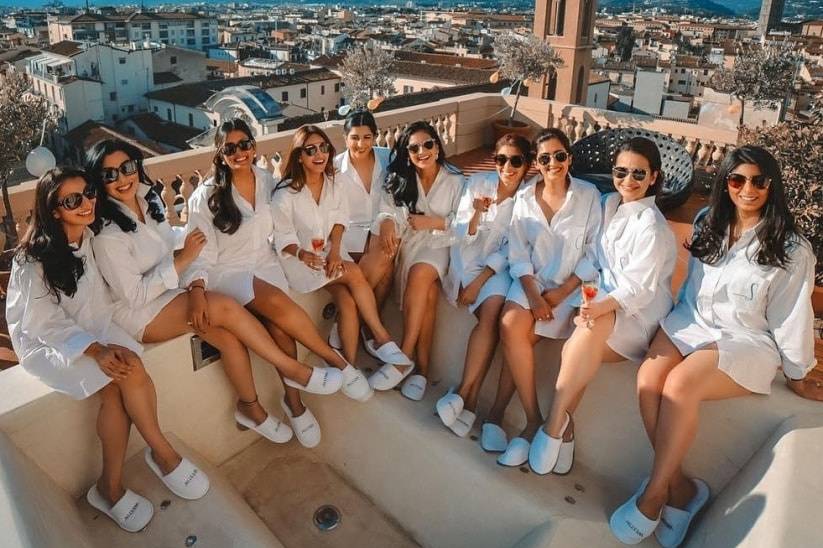 Congratulations! You found a human you can irritate and call yours for the rest of your life. It's a big deal! But, before you get hitched amidst the holy fire taking & Saat Pheras and your wedding vows one thing still remains. You haven't yet hosted a bachelorette party for yourself and your buddies! None can do without a pre-wedding party. Celebrate being young, wild and free one last time before you take the big leap.
Darwaje Ko Kundi Maaro
Koyi Na Bach ke Jaane Paaye
DJ Ko Samjha Do Music
Galti Se Bhi Ruk Na Jaaye!
Take out your credit cards and splurge your pockets in making arrangements for the best bachelorette party of the year.
A Month Prior To The Day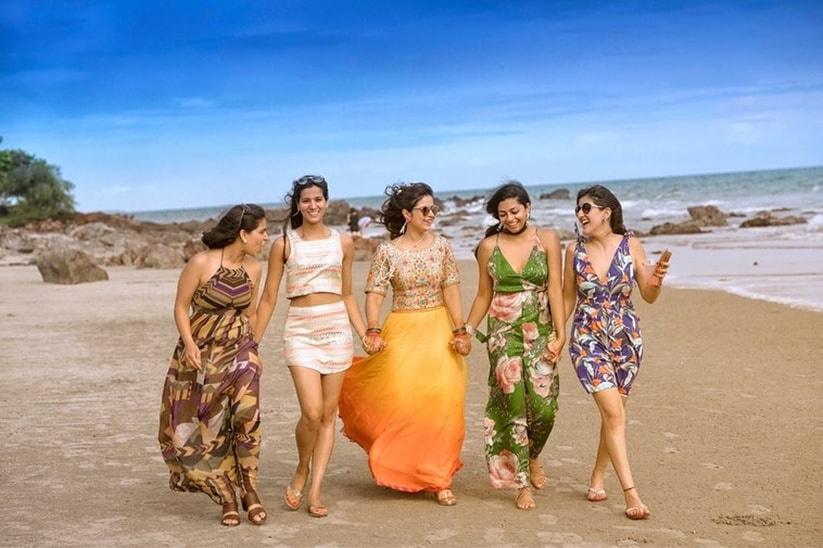 1. Set up a date. Make sure it's a week or two before your big day. It will get wild and you will need some time to rejuvenate from a debaucherous night of snooze and booze.
2. Decide the theme! What's it going to be? A scavenger hunt? Perhaps a night at a club! Maybe, a weekend getaway or dancing on polls in Vegas. Too many choices to choose from. But, each of these will ensure that your bachelorette party becomes a night of some unforgettable moments.
3. Make sure it is one heck of a party and each of your buddies gets prompted to say "what happens at a bachelorette party, stays at the bachelorette party."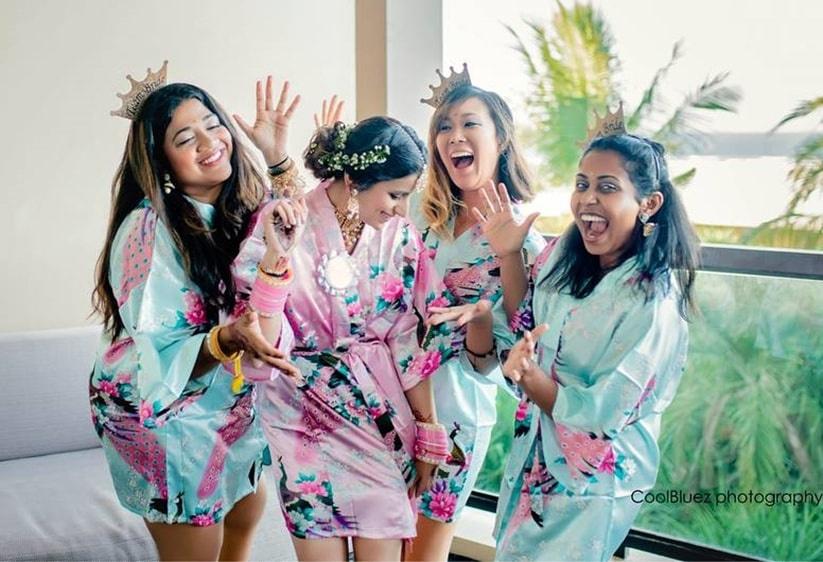 4. Make a few phone calls, go through your facebook friend list, WhatsApp contacts. You wouldn't want to miss out on even a single friend of yours before you enter this new realm of life.
5. Once done, make sure each of your guests RSVP. You should be aware of the number of people showing up.
6. Brainstorm! Apart from the booze, you will need some party games to keep your gathering on the wild side. Strip poker, Never have I ever, Truth or dare, Treasure hunt, Ping pong, Seven minutes in heaven are some games which get better as you down one beer after the other. These games will not only keep you hooked but also reveal a new thing or two about your friends.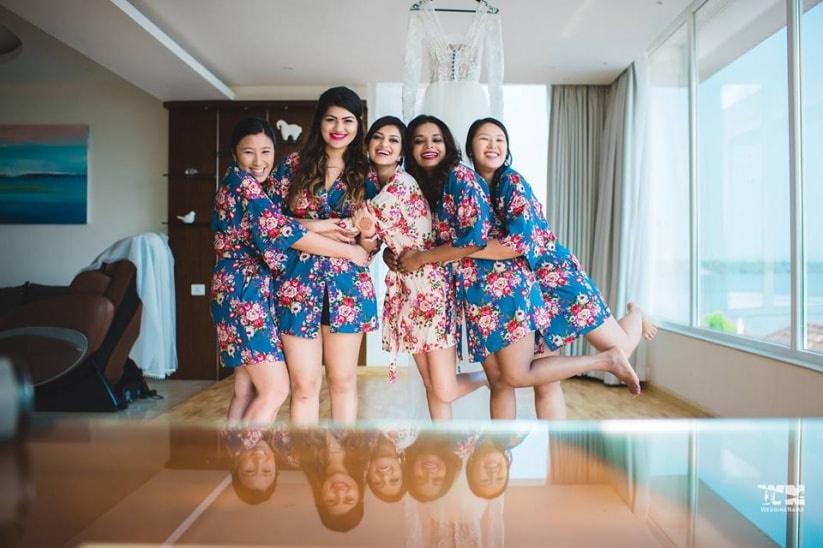 7. If it's a pub or a discotheque that you plan on hitting, then ensure you book a few tables or perhaps a big corner to host all your friends. You wouldn't want (no tables available) surprise on such an important night of your life. So plan accordingly.
8. Do not drink on an empty stomach. WE REPEAT! Do not drink on an empty stomach. Hit a restaurant or arrange for a food spread before you hit the club.
9. If you're celebrating at home make an itinerary of all the things you could possibly need. From food to booze to some outside entertainment options.
10. Double check all the arrangements! It's essential.
Down To The Last Day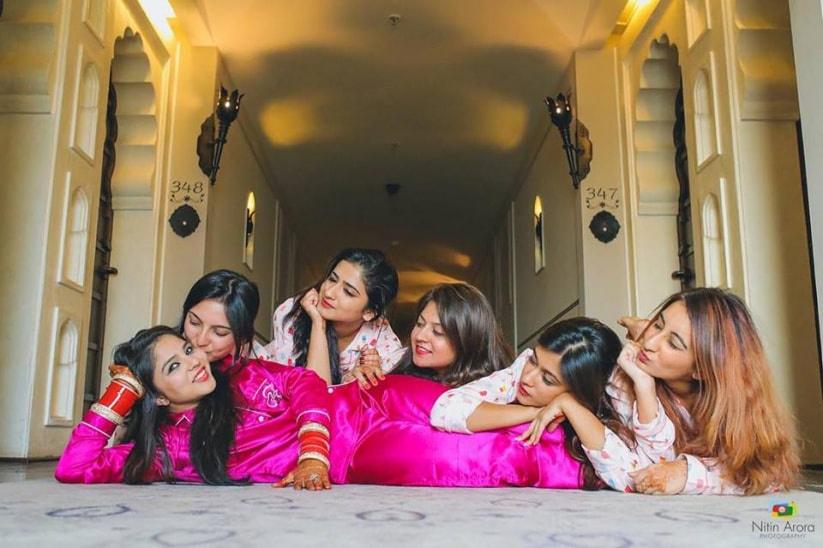 11. Double check with your friends. Who's in, who's not. Find out and make sure none of them miss it out!
12. Divvy up responsibilities. Who's in charge of food, snack, playlists, games. Take updates from each one of them.
13. Go to a salon. Get a facial, some head massage and relax.
14. Slip into your scintillating outfit and put your boss attitude on.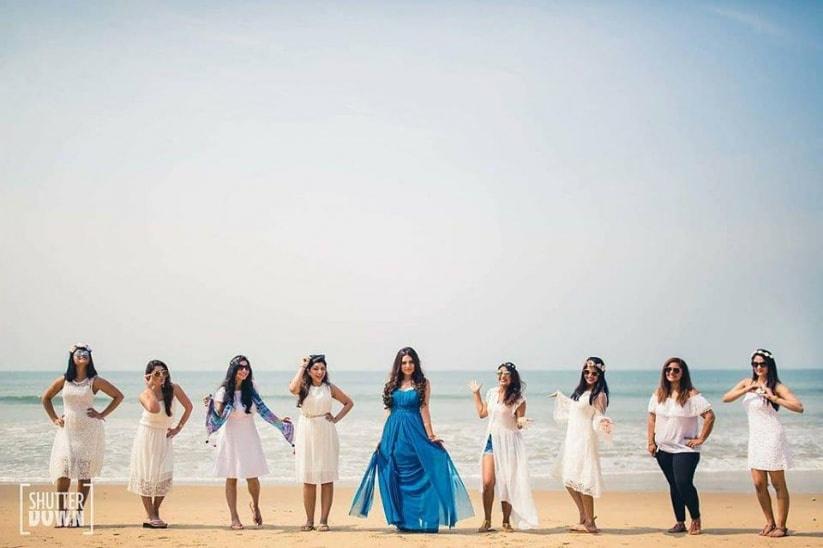 15. Take Party Smart or probably drink a lot of Wild Water. It helps to cure a hangover ;) Its a tried and tested formula girls!
16. Please ensure you carry a handy makeup kit for those few touches post drinking and dancing sesh with your divas!
17. Click lots of photographs! A tip? Try and click images while you still look sober or perhaps not.
18. Live your last night of singlehood in style and engage in some flirtatious rendezvous, that never hurt, but please do not overdo it using the alcohol as a catalyst because in a week or two you'll be the gorgeous bride.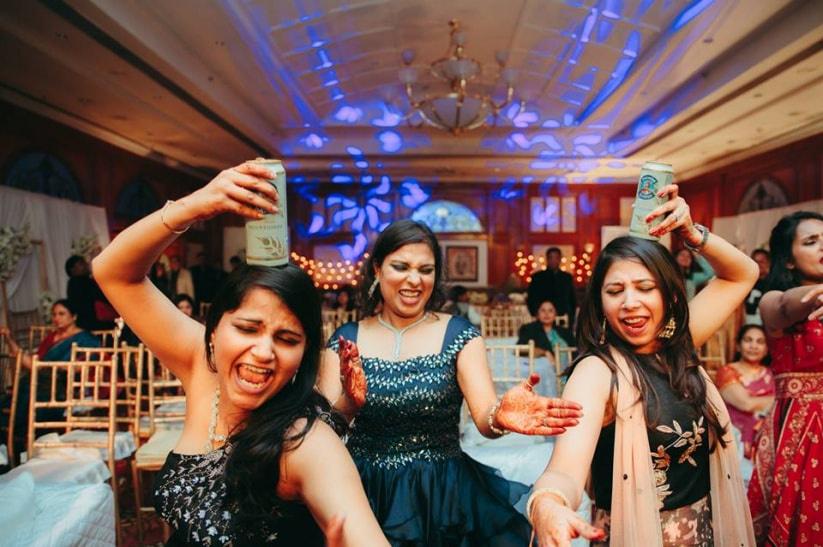 19. Give each of your friends a party favour. Let it be something personalised. Something that symbolises your friendship and gives each of you a reason to always remember this day.
20. Create new memories, outlive some old.
21. Bend the rules, break some hearts, strut in heels, and dance some more!
The location that you choose for the party affects a lot of the follow-up plans and preps, so make sure you get a heads up and pass it on to your ladies on time. If it is a poolside party then you will need some breathtaking bathing suits or bikinis to enjoy the splash and we know it takes time to pick the right ones for the right day. If it is a hotel room that marks the territory for your women after driving through the fun joints in the town, then merchandise including bridesmaid night suits and some fun with the accessories will be perfect to fit in right.
Some personal favourites for the location for the bachelorette party maybe the beach and who does not love some sand in the hair and sun in your smile, but we'll suggest not to forget the SPFs in your face, hand and body creams because a week later while walking down the aisle, the fun tan should not hinder the stellar makeup.
Bring each other's wild side on with these interesting cues and ideas which will surely put a fun spin to your bachelorette party. Enjoy your night out with your girlfriends like you use to. The night is young and so are you. Tonight is the time you get to be the star of your life. Make your bachelorette party a blockbuster hit.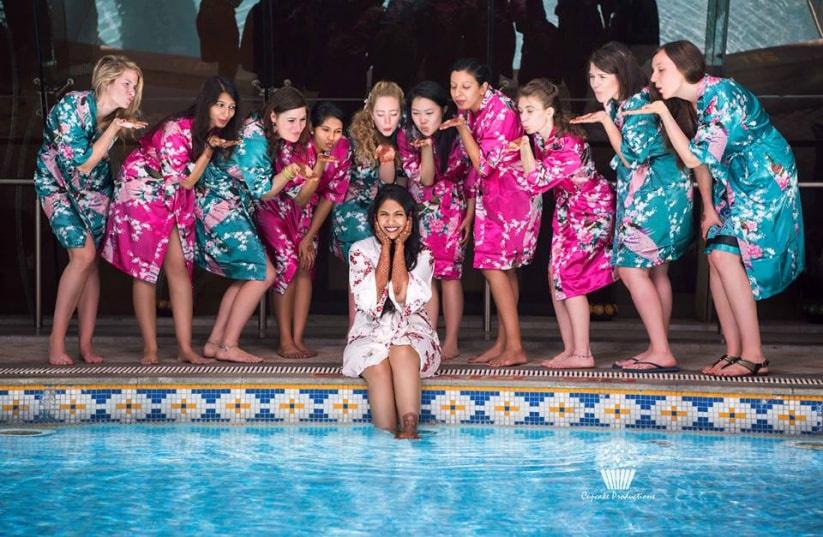 We hope this post made you conjure a fond memory you share with your friend and dearly miss about your bachelorette party. Write in the comments and tell us about them!