7 Super Fun Bachelorette Party Games For Your Veere Di Wedding
When it's the wedding of someone you've loved like a sister, they need a proper send-off before the D-day. Have a blast with these bachelorette party games and ask them to never stop having fun.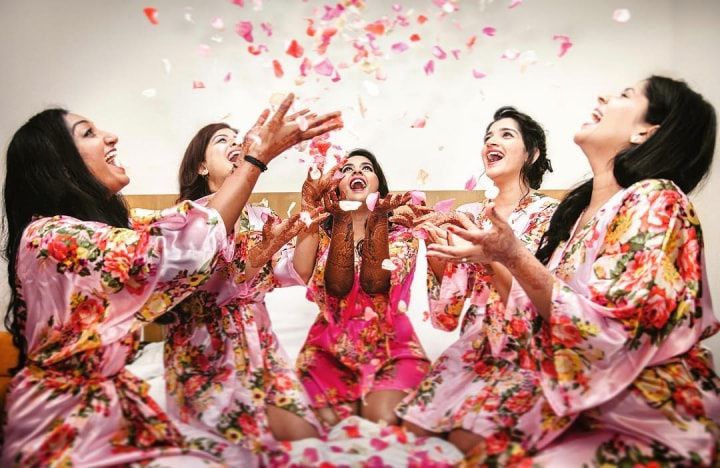 If there's one wedding we all are excited for, apart from our own, is our best friend's wedding. From dancing at the sangeet to organising a killer bachelorette party - you gotta do it all and you gotta do it with sass. Now that we are on the topic of the bachelorette party, you must be wondering what are the bachelorette party games you can play. Well, fret not, we are happy to help. Here are 7 super fun games that'll keep the party going. You can thank us, later.
1. The Kissing Game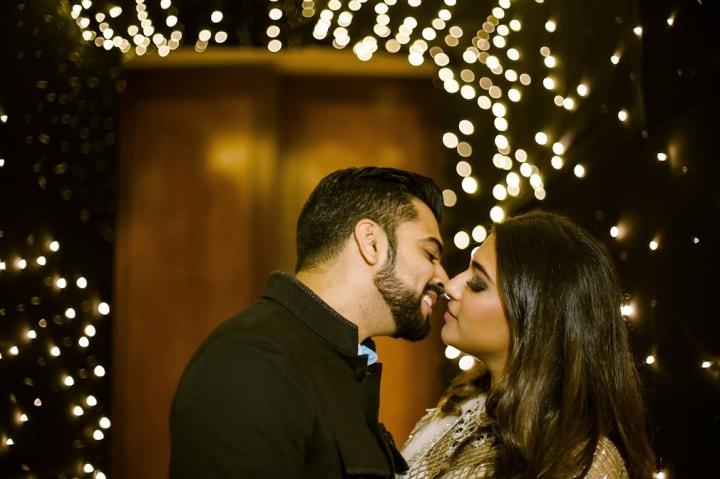 Things You Need - An empty canvas or blank pages, lipsticks and pens.
How To Play - Ask your girl gang, not the bride, of course, to wear different lipsticks and leave a lip mark on the empty canvas. Once all of them are done, the bride will have to guess the colour of the lipstick and who was wearing it. Once the guessing game is over, ask all the friends to leave a note under their lip mark. Fun yet memorable bachelorette party game, right?
2. The Groom Quiz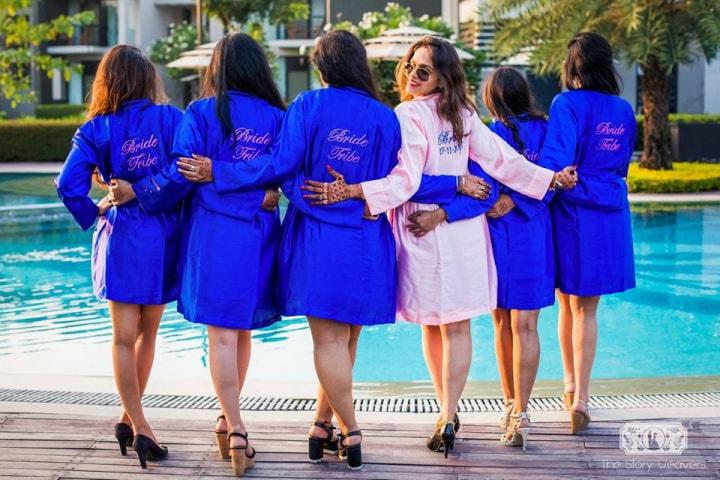 Things You Need - Scoreboard and chocolates.
How To Play - Before the bachelorette, make a list of questions you'd want to ask the groom and make him answer all the questions. When you are at the bachelorette, quiz the bride by asking her the same questions and see if her answers match to what the groom said. For every right answer, the bride gets a chocolate or maybe even a naughty gift you were planning to get her. Believe it or not, this bachelorette party game is always a hit with the girls. Also, did we mention, you'd get to know about the things the groom likes, too?
3. Drink If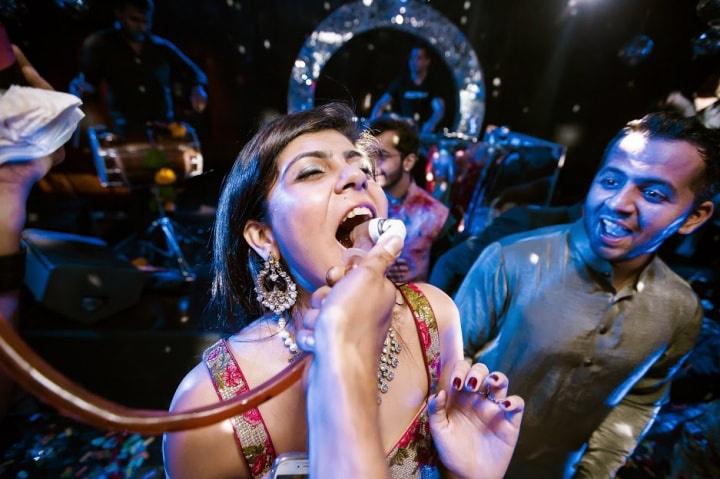 Things You Need - Self-made 'drink if' cards, alcohol and shot glasses.
How To Play - Well, a bachelorette party is incomplete without an alcohol game, right? Well, don't worry. We've got your back. For this game, all you need to do is create different 'drink if' cards with different situations like - drink if you are the shortest in the room. Let the bride pick out the situations from the cards and read them out loud. Everyone has to take a shot if they resonate with the situation mentioned on the card picked out. This game is a great ice-breaker and is just so much fun.
4. The Game Of Lingerie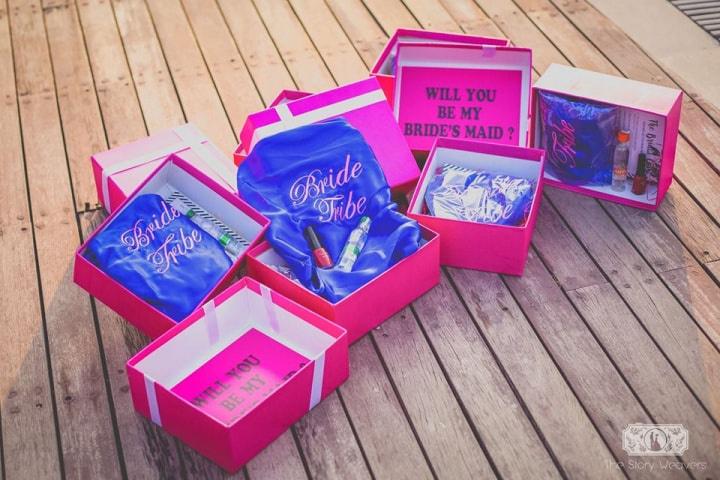 Things You Need - Gift wrapped lingerie for the bride from the girl gang.
How To Play - Before the bachelorette, ask your girl gang to buy a sexy set of lingerie or even different items of lingerie for the bride and wrap them up with a riddle attached to it. At the bachelorette, ask the bride to unwrap each of those gifts, read out the riddle and guess who got her what. You can make the riddles super fun and believe us, the bride will appreciate the gifts you get her more than ever.
5. Pop The Cherry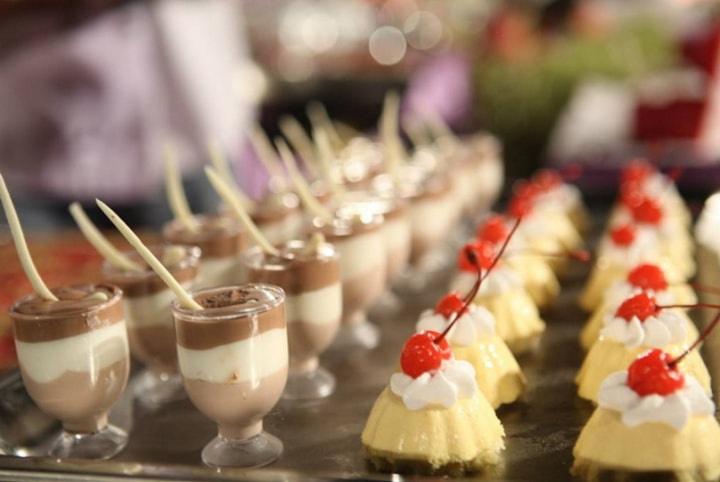 Things You Need - Cocktail glasses, alcohol, cherries and whipped cream.
How To Play - We know what you are thinking and well, get your naughty mind back on track to understand how this game is played. All you need to do is line cocktail glasses in a row. Make sure they are wide enough to fit one's mouth. Add cherries to each glass filled with a drink and then add whipped cream to each glass. Ask your girl gang to find cherries, but without using their hands. The one who finds maximum cherries wins at this bachelorette party game.
6. Treasure Hunt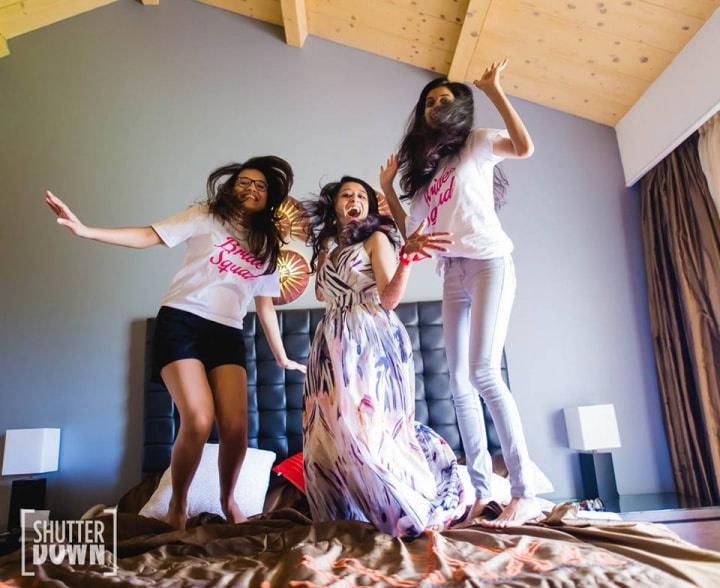 Things You Need - A paper and pen for clues, and a crown.
How To Play - We know, we know, treasure hunts are old-school, but they are definitely the most fun to play too. All you need to do is come up with 5 places where you will hide 4 different clues, one clue leading to another, 5th being the place where she finds the crown. You can arrange this at the location of your bachelorette party but make sure you've done a recce before you write down the clues. Also, don't make the clues too tough because you don't want the bride to have a meltdown on her own bachelorette, right? Have fun playing this one.
7. Never Have I Ever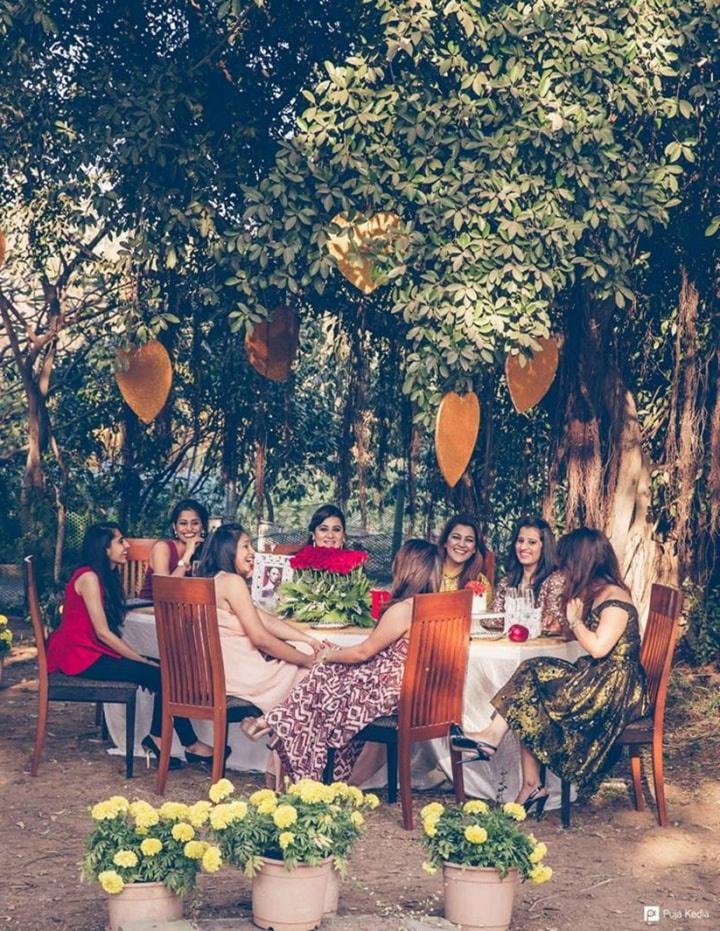 Things You Need - Alcohol and shot glasses.
How To Play - This bachelorette party game never gets too old and is a party staple. You probably already know how it is played, well, unless you were living under a rock. Anyway, we are here to help you out. Get shot glasses for each person at the party and gather around in a circle. Begin the first round by filling everyone's shot glasses and ask the bride to say 'Never Have I Ever XXX' and ask everyone to take a shot if they have done what's being said and not to take a shot if they haven't. Simple, right?
You can have a blast by organising a bachelorette where you play these games. Get yourself costumes and props to make this even more entertaining and fun. Click lots of pictures to preserve the endless memories you make at that party.
Care to spill some of those stories in the comments below?