Tips To Make Your Bff's Bachelorette Party The Best One Ever
Plan a memorable bachelorette party that sets the stage and starts the celebrations to a lifetime of crazy love and excitement for the bride-to-be.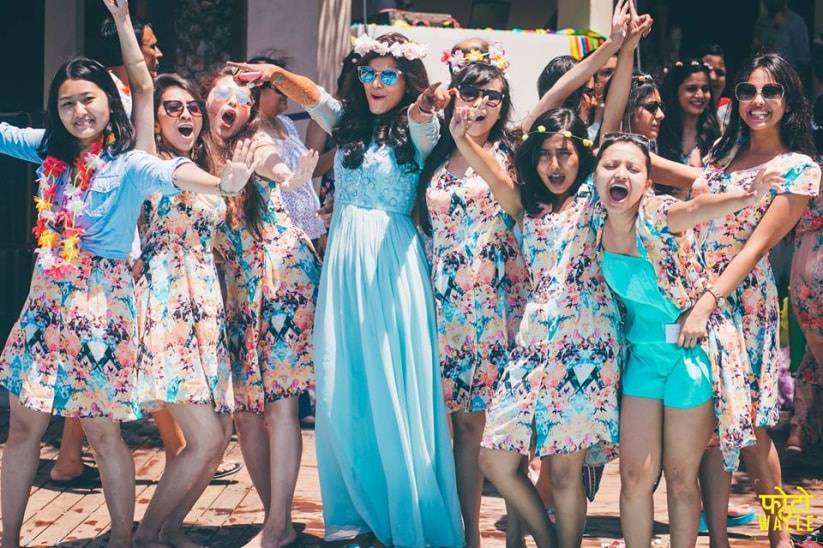 Crazy, exciting, super fun, epic, memorable... Just some of the words that should describe every bachelorette party. Also known as a hen party, it's the perfect celebration of singlehood just before tying the knot and starting an all-new exciting phase of life. Every bride deserves an epic and memorable bachelorette party that makes her feel special, loved, pampered and spoilt by her bridesmaids.
There are no rules is the rule of a bachelorette party. From getting pampered by a spa or massage, to gifts to getting drunk and many other unsaid hush fun that awaits a bachelorette party should not be missed by any bride. It is one of the most fun parts that happens before your D-day and your girl gang makes sure it is an unforgettable experience with a little sugar and a lot more spice. It can be a bachelorette party or a trip to outstation where your girls can rock the party anthems and blow some cushion feathers and get yourselves giggling your nights away.
Planning a bachelorette party is not as easy as it may sound, but a little groundwork and lots of exciting surprises ensure a perfect one. So all you #TeamBride and bridesmaids pull up your socks and start planning the most exciting hen party for the dear bride-to-be. Let's Start!
1. Surprises Galore!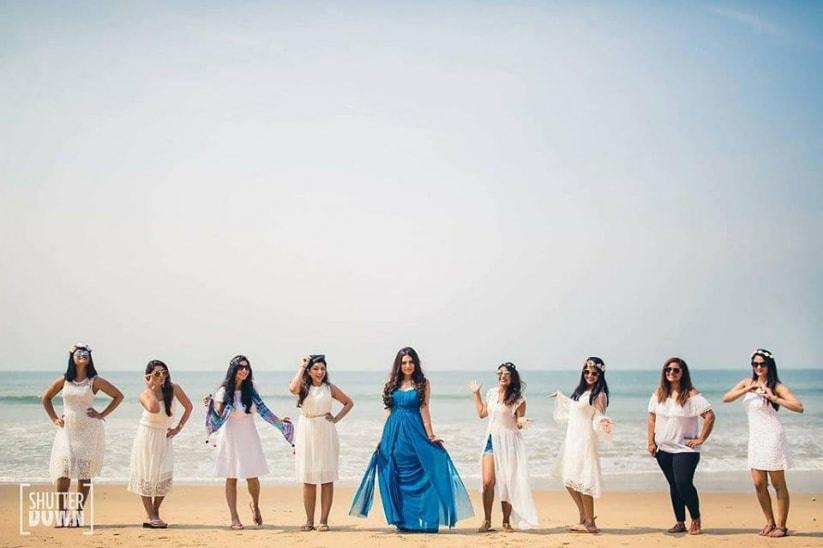 Even though the bride may know when the party is, don't let every detail reach her. Surprises are an essential element of a hen party. The location, guest list, activities planned for the bachelorette party must be a surprise. Also, bring in some other cute and unexpected surprises, for example, a gift, bachelorette party accessories, customized décor; the options are endless and some unsaid.
Because let's face it, every bride is expecting her bride tribe to throw her a kickass bachelorette party. And as this is a once in a lifetime moment, you have to make sure that it is nothing but the very best for your BFF and partner in all crimes. So be creative, sip on some mimosas with your friends and brainstorm everything that your BFF hoped her Bachelorette party would be- and more.
2. Dress Up for the Occasion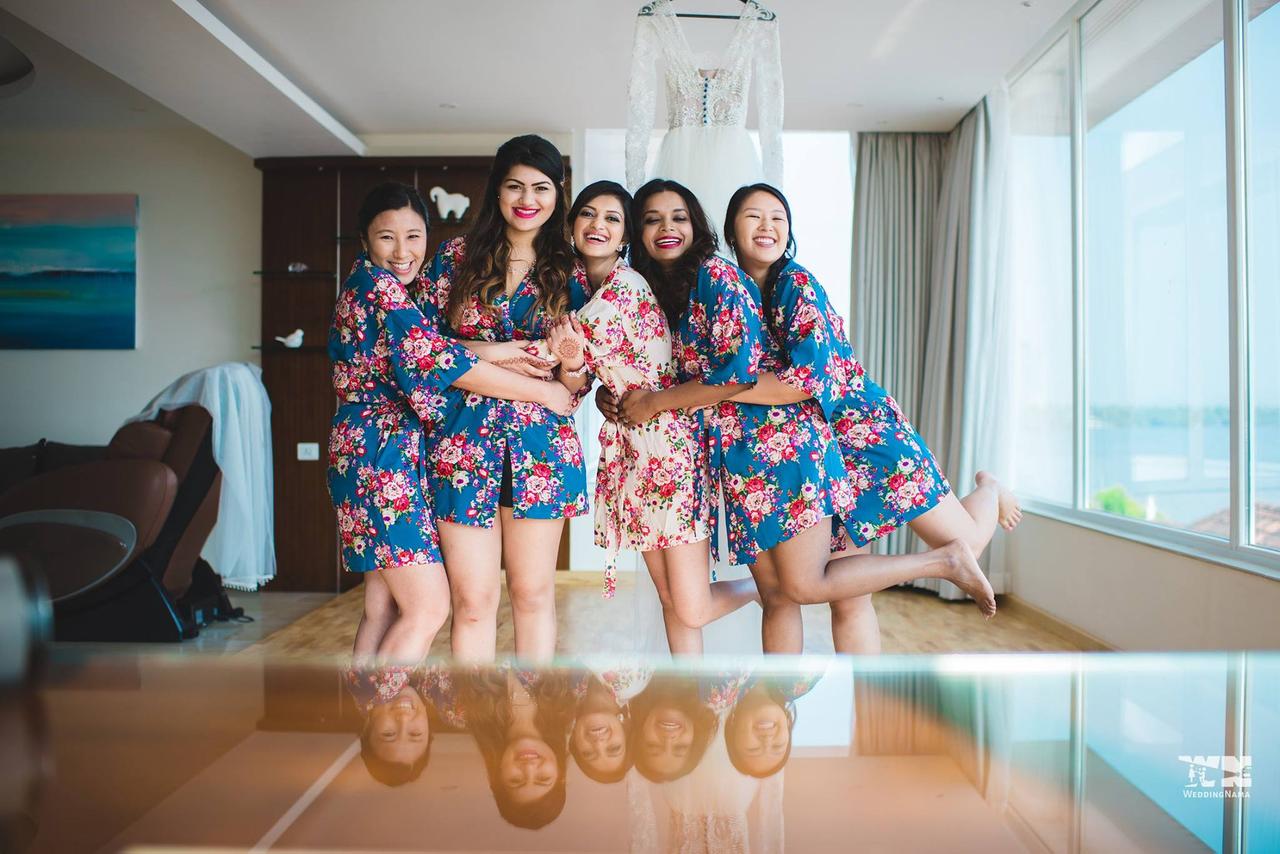 You may have been busy helping the bride buy her bridal lehenga and bridal accessories but that doesn't mean you don't dress up for the bachelorette. Customized T-shirts with 'Bride-to-Be' and 'Team Bride' will set the tone of the party and let everyone know who the 'queen bee' of the day is. You could also dress up the bride with cute accessories, specially curated for a bachelorette. It is all about coordinated outfits because girls the gang that dresses together stays together.
3. Location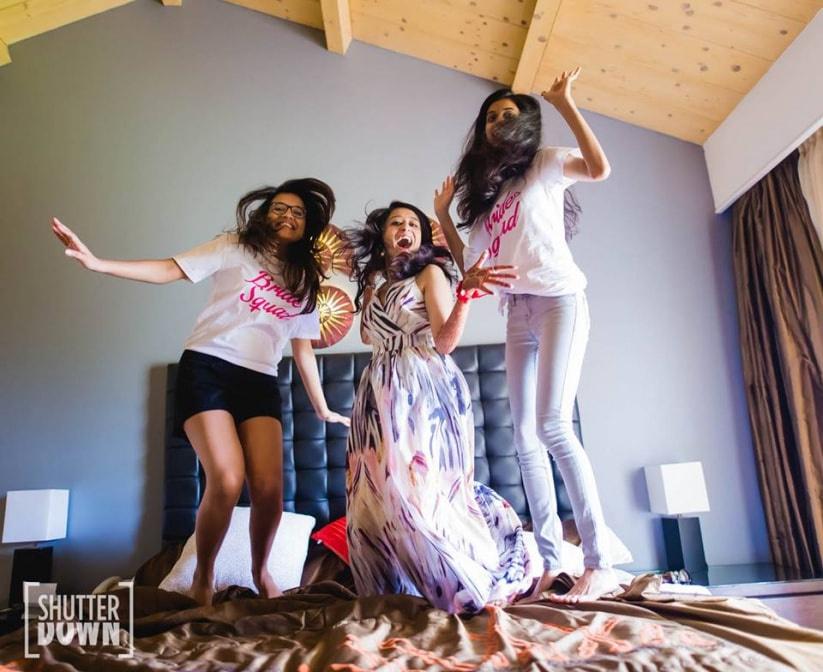 It's an epic party and the location needs to be handpicked too. A great pub or nightclub, party lounges or even a farmhouse, everything works as long as you are sure that's what the bride will enjoy the most. There needs to be a lot of good music, dancing, good food and free-flowing spirits. Check out our handpicked list of Party Lounges that can be the perfect hen party place. You can also plan a road trip for your bachelorette and go someplace off-beat or someplace that the bride always wanted to go and give her an unforgettable gift.
4. Freeze Memories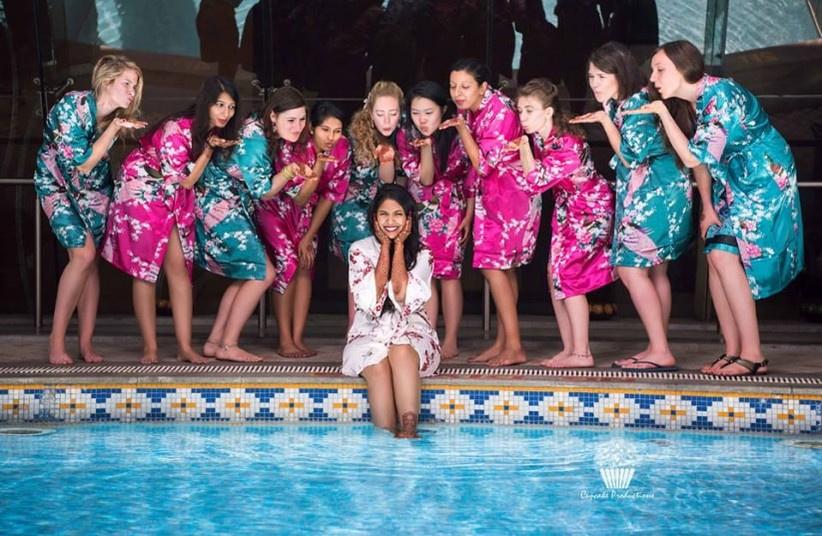 Practice your picture-perfect pouts and preserve memories for a lifetime. Make sure you have a designated photographer to capture the special moment and the 'still single' bride-to-be. Go crazy with fun and clichéd poses, candid pictures and more. If you are planning a private party and looking for interesting bachelorette party ideas, consider a photobooth to add to the fun. Try getting hold of a professional wedding photographer who specialises in pre-wedding photography to make sure that none of you is missing from the frames when the photos need to be clicked because you are behind the camera.
5. Rent a Car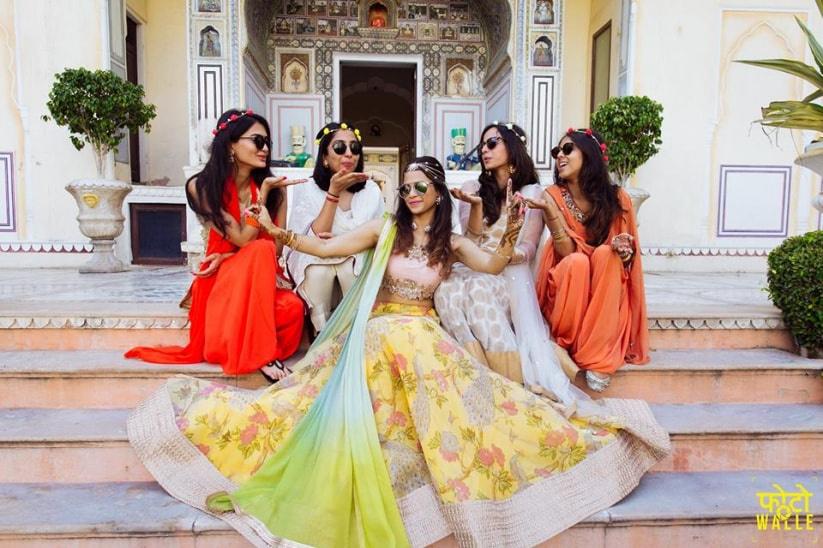 One of the most popular bachelorette party ideas in other countries, you could also rent a premium luxury car to take you around town. A hired chauffeur driven limousine for the entire bridesmaid's squad or a premium sports car on rent just for the bride-to-be could make this even more memorable. Also, who wants to drive after a great party, right?
6. Sweet Nothings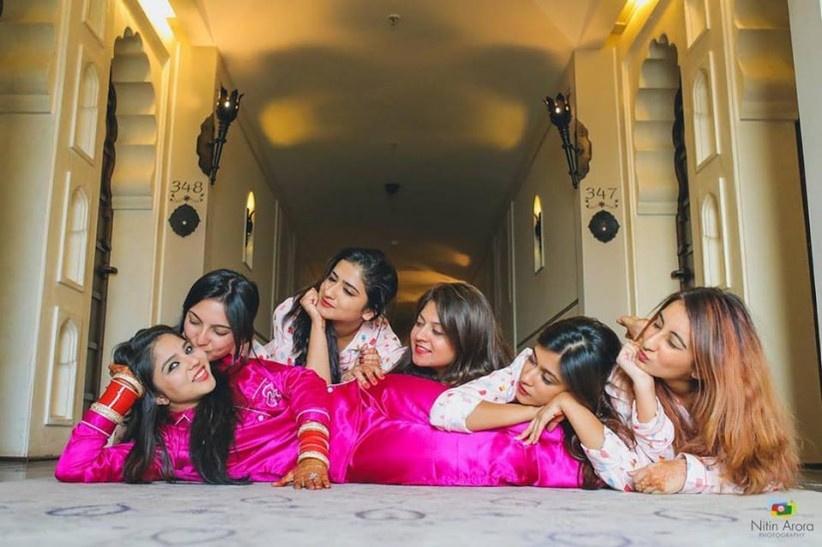 When you look for bachelorette party ideas, the options are actually endless. But the main focus has to be on making the bride feel special. Plan some sweet moments like a toast to the bride, scribbling messages as a keepsake, signing polaroid pictures as memories, making a picture presentation with all the crazy moments you may have shared with the bride, dedicating a song to the bride and more.
7. Naughty decor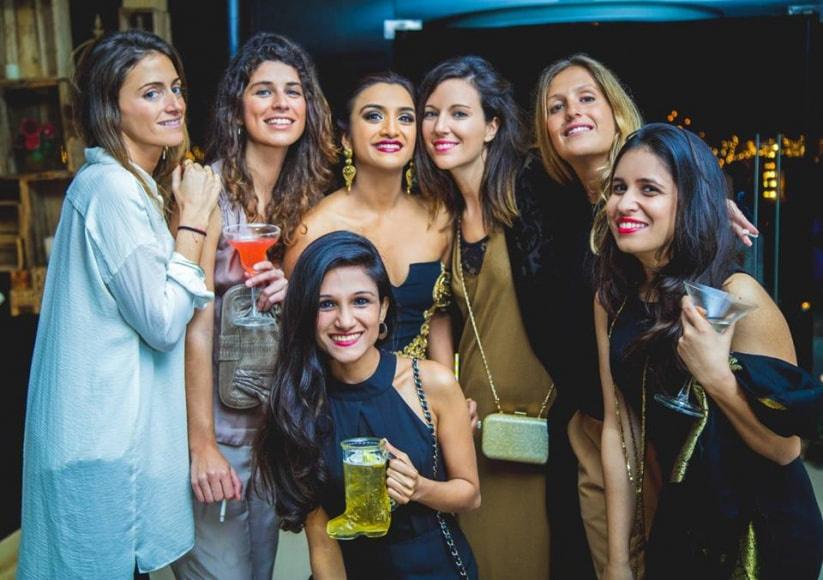 It is a party and it needs themed decor. Mix and match basic party decor with creative something about the bride. Use her pictures to make a collage in shape something naughty. Fairy lights can also be an interesting addition if you frame it to look like something. Nothing would announce that it is an epic bachelorette party like a crisp and in-your-face mischevious decor.
8. Don't forget the cake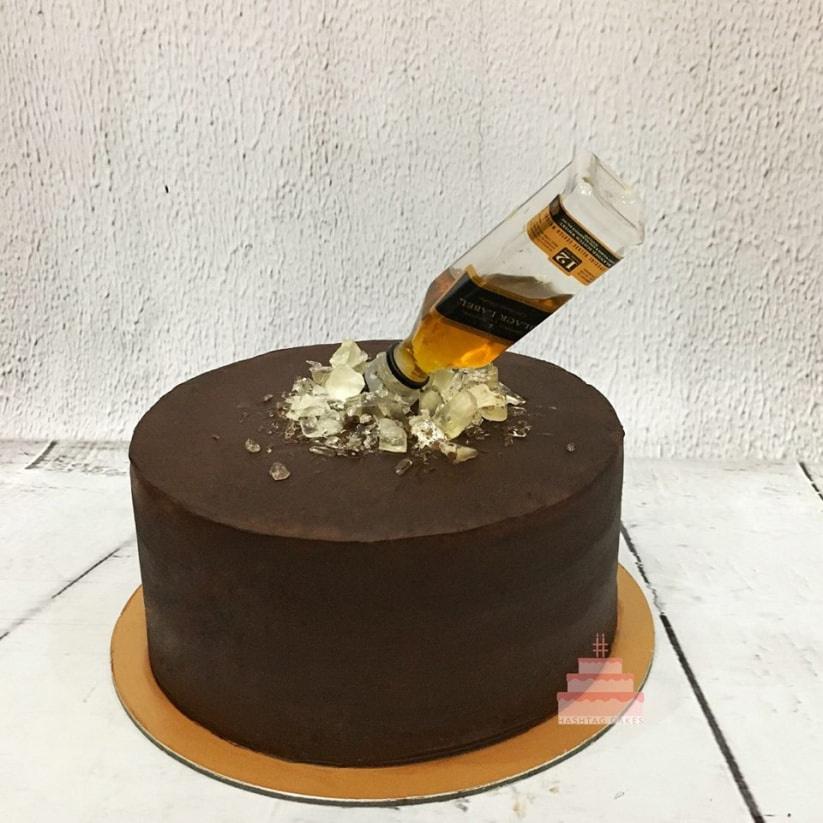 You heard us right! Don't forget the cake. The bachelorette party cake has to be all things dirty. While the definition of dirty and everyone's comfort level around it varies, finalise the design keeping only the bride in mind. All the teasing and embarrassing tasks can begin from the bachelorette cake. Alternatively, it can also be a congratulatory cake. Pumping the bride with confidence for having taken this huge step in her life.
Whatever we do, dessert is always welcome. And what better time to indulge in some decadence than on your BFF's Bachelorette party. Make sure that you confirm her favourite flavour before ordering the cake. And yes, sky's the limit when it comes to creative ways of designing bachelorette cakes.
9. Return gifts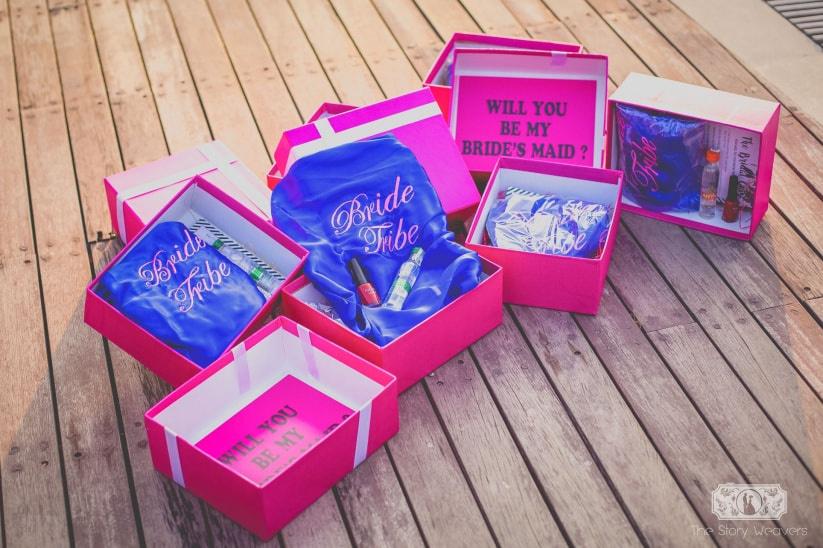 It is not a bridal shower, not everyone has to get the bride a gift. That needs to be a collective effort. But, all your friends should be shown some appreciation for making this night happen. Each of them deserves a parting gift. It doesn't need to something according to everyone, instead choose something that will remind everyone of the bride.
10. What happens at a bachelorette, stays at a bachelorette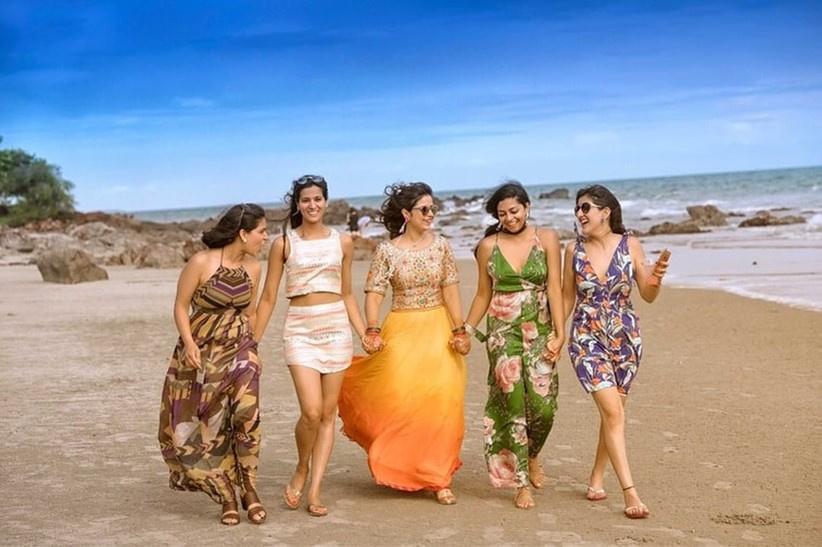 There is a reason why we only saw a handful of pictures from Priyanka Chopra's bachelorette party. Bachelorette party is a private affair and therefore everything that goes on in one should not be put up on social media for everyone to see. Share a certain set of social media rules that the bride is comfortable with and ask your friends to honour the bride's wishes.
As exciting as it is to share real time updates with your many followers on Snapchat and Instagram, you have to also respect other people's privacy. So don't let the party mood take over your self control and show some consideration for your fellow party goers as well.
A bachelorette party is just another excuse to let the bride-to-be know how special and loved she is. Every girl needs her girlfriends and this is just one of the many lifetime memories you will be making together. Sisters before Misters, right?
Let us know in the comment section how did you rock the one you planned.