Ideal Ways to Help Your Loved Ones Postpone Their Wedding Smoothly
Your BFF or Cousin might be going through a turmoil as they postpone their much-awaited wedding due to the global crisis of COVID-19. Here's how you can help them: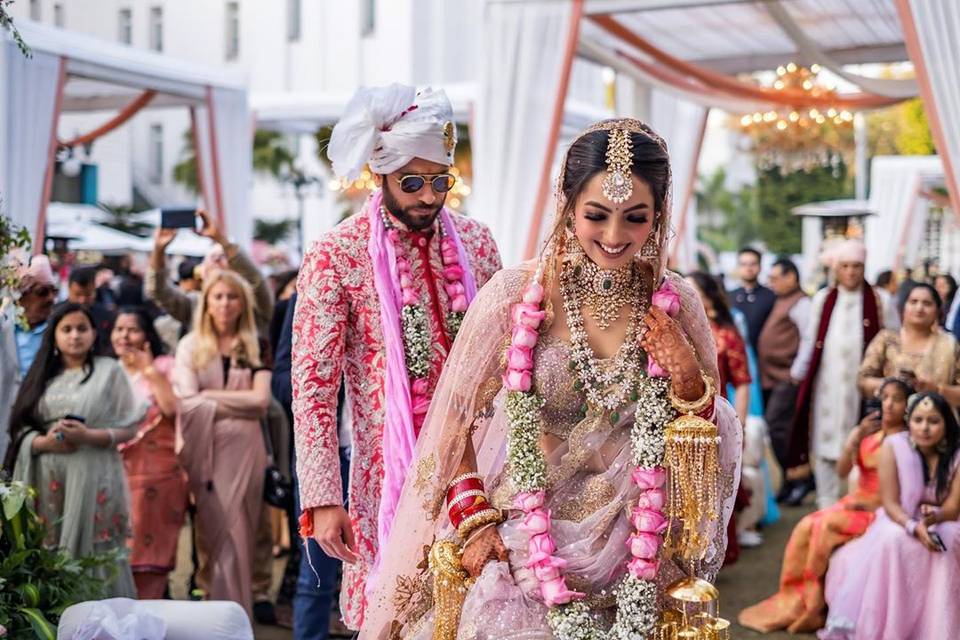 The upcoming months of April, May & June marked the most preferable wedding dates in India. The preparations had begun in full swing and the excitement had started kicking in, it was only until the beginning of February, India was too captured by the pandemic strain of COVID-19, bringing all wedding preparations to a standstill. Months of wedding planning and finalising the minute details hit rock bottom and there's not a lot that can be done on the technical side of it.
After speaking to industry stalwarts across the country and understanding how couples are reacting to the pandemic, everything in the wedding space too is on lockdown and all events have been shifted to being tentative. Now, couples who were prepping to tie the knot soon are forced to postpone their celebrations which is certainly unpleasant for them and their families.
So, as the couples gulp down the sad truth of their wedding not taking place right now, we encourage all the loved ones of the couple to come T.O.G.E.T.H.E.R (while maintaining distance) in these trying times and help them postpone their wedding with ease. They can't do this alone!
Here's how you can help them make peace with the circumstantial decision of postponing their wedding and volunteer to make this happen, together:
Help them ease panic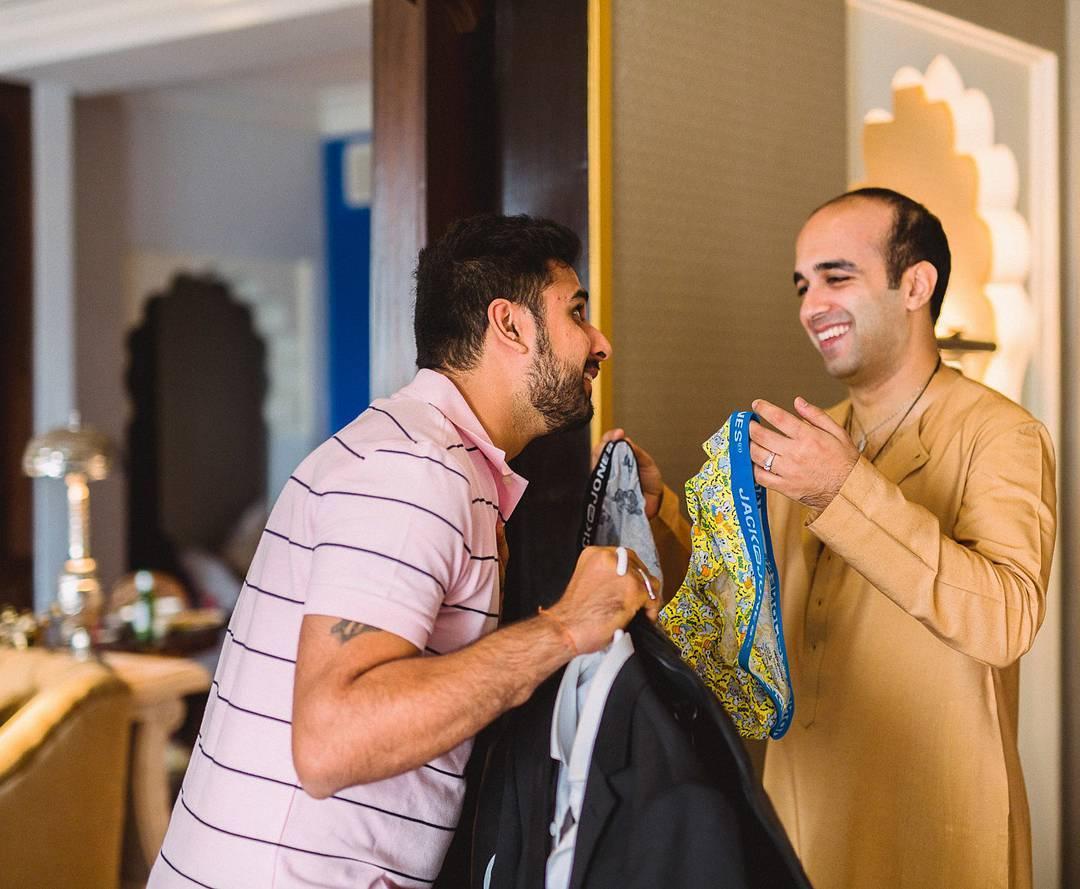 Image Credits: Stories by Joseph Radhik
The situation the couple is in right now is definitely uncalled for and their panic is justifiable. Whether they are panicking with paranoia or their wedding finances, normalize and validate their feelings. Wedding investments are huge and it takes years to overcome the financial gap, the couple is more than uncertain about almost everything right now and being in a state of panic is natural. To help them ease panic, keep yourself updated with how the wedding industry is reacting to the pandemic and guide them through. Assure them that they're going to come out of this and things will get back to normal again.
Keep them calm and balanced by constantly talking to them.
Keep them well informed about the facts, so that they get assured that postponing is absolutely fine as per the situation.
Make them understand that getting married later will be more fun.
Provide them emotional support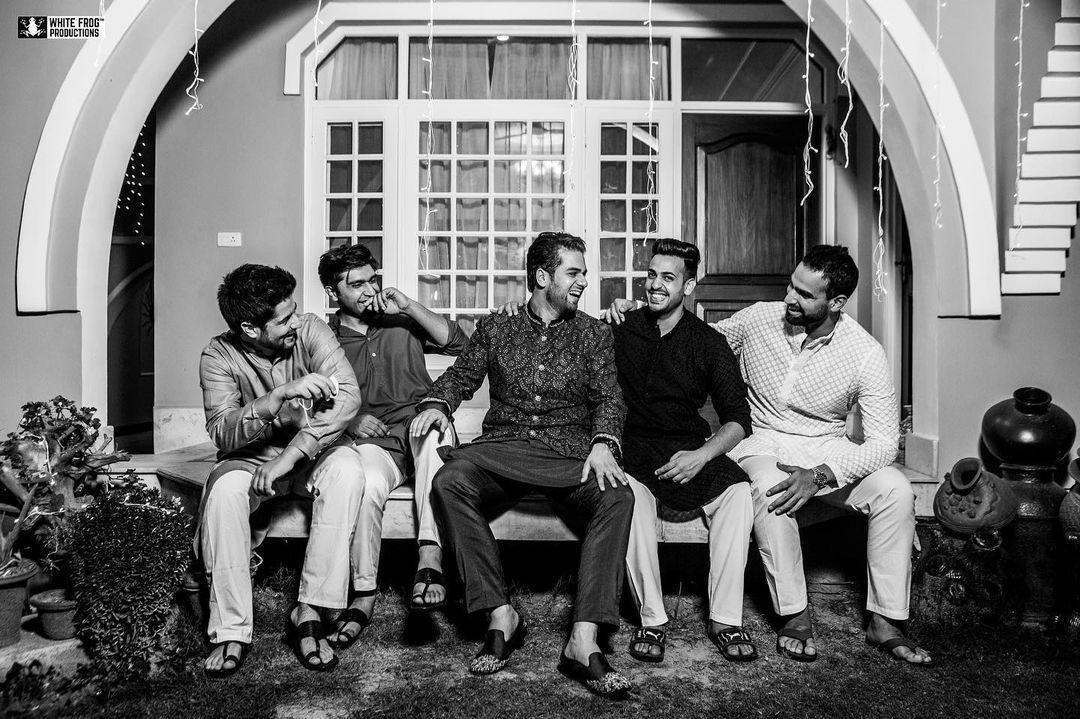 The couples taking this unpleasant decision of postponing their wedding are already going through an absolutely excruciating time right now and they need all the support in the world. Everyone reacts differently when they are emotionally disrupted: Some cry, some isolate themselves and some could even scream in rage, but they'll always need help to cope with it. Being their loved ones, give them the freedom to express themselves unapologetically. Support them in whatever they feel and keep your opinions to yourself. Be there for them. Keep these pointers in mind.
Nobody likes preaching, just be with them maybe through virtual calls.
Let them express their heart to you or maybe just divert them through some interesting games.
Be a shoulder that someone can lean on. This can be done when you show that "You Care."
Volunteer to make calls to guests
While postponing the wedding is not the easiest thing to do, breaking the news to the guests is all the more heart-wrenching for the couples. If the couple had an exhaustive list of guests who they'll have to break the news over and over again, step up and take a portion off their plate. Take access to their guest list and call them individually on behalf of the couple. Lessening the logistical work is an enormous help that the couple would be happy to receive.
Ask them to share the details of their guests.
You can message the guests through some quirky postponing invites
Help them with their Vendor Management
The vendors were booked and were paid in advance and with the obstruction caused by COVID-19, they need to know what the couple has decided, in order to make necessary changes in their schedules and contracts if any. Enlist all the vendors they had booked for the wedding and call them to let them know that the couple is still wanting to have them on board when the distress is over, check availability of new dates and perform other necessary actions with regards to revised contracts and payments.
Ask Vendors about the future availability or the refund plan.
Cheer them up!
The world has not seen such a pandemic in over 100 years and it's safe to say no one really knows the ideal ways to approach this situation. But all we can do is try. Make the best use of technology and discover innovative ways to cheer the distressed couple. One of the things can be creating a digital message board for them.
Create a google form and ask all of their friends and family to add their thoughts and loving messages for the couple to bring a whiff of cheer in times of sadness.
These tough times call for having each other's backs and providing support to your loved ones. Keep no room for uncomfortable conversations. These testing times will come to an end, but the relationships you have, won't.
How are you helping your loved ones postpone their wedding? Share your ideas with us in the comments below!
- With words by Meha Khera