The Impact of Coronavirus Pandemic on to-be-Wed Couples & a Way Out
Feeling hopeless and directionless on how to react to your nearing wedding date amidst the coronavirus outbreak? Relax and let us help you prick the confusion bubble.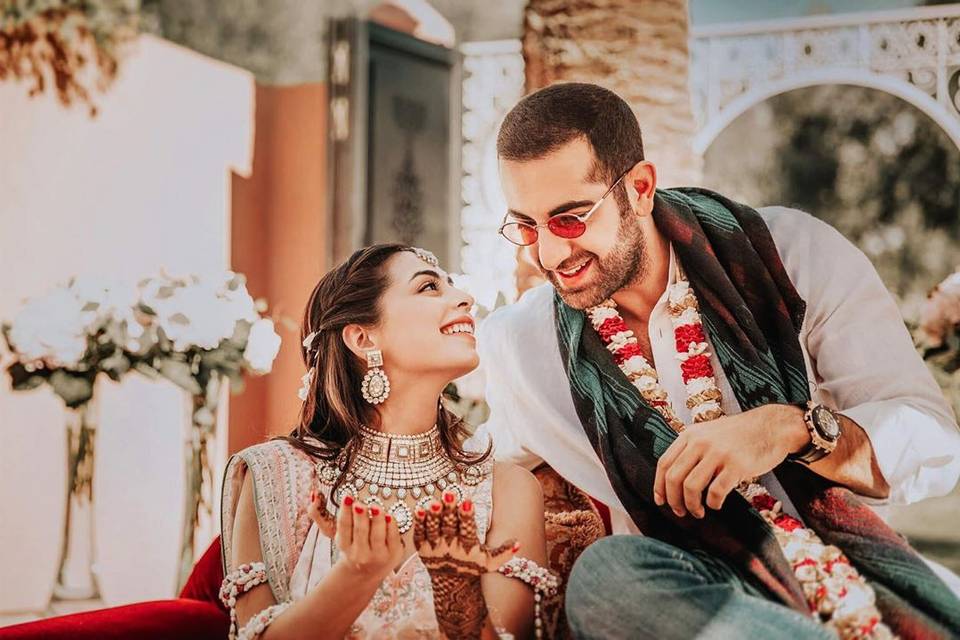 You know you're not living in the same world as before when social distancing is for real, people are isolated within the lengths and breadths of their homes, schools, colleges & offices are shut and everyone around you is stocking up for the worst-case scenarios. With the outbreak of Coronavirus in more than 140 countries, with Wuhan being the epicentre of the deadly strain, India is so far holding it's grounds strong by implementing necessary lockdowns and mandatory isolation practices across the country at a very early stage.
However, some movements might seem difficult to be brought to a standstill, like Weddings. So far, there has been no legal stance on cancelling weddings in the country but the orders from the government officials to not allow gathering beyond 50 people for the next 8 weeks does give us some direction. So, what's the way out? The vendor bookings are done, invitations are rolled out and rolling back all wedding preparations is not merely overwhelming but there's a lot of finances involved. The list of concerns and questions has reached an undefinable stage and we're sure you're going bonkers thinking about your wedding day falling apart, day in and day out. But, Relax! Breathe! We're all in this together and there is definitely a way out.
We got in touch with Real Brides and Industry experts to help us examine the concerns closely and try to put a closure on them. Read to know more!
Think with a Fresh Mind
First things first, keep all of your till-date wedding preparations, finances, guests management aside and think about the impact of hosting a wedding with a big gathering during the COVID-19 outbreak. Guests would be travelling from across the cities and countries to attend your wedding. Social distancing is the first step to be taken. Thoughts of deep sanitising, being careful and taking respective measure to avoid spreading of the virus is bound to run across your mind, but with a big gathering, things might slip out of your hand.
Speaking of small gatherings,
Mr Mahesh Shirodkar, MD Tamarind Global shares, "Let us not forget, before mega weddings became fashionable, these affairs used to be smaller and compact–yet people enjoyed themselves enough. Nowhere does it say that 100 people celebrating together have less fun than 1000! You can still have a Baraat, a sangeet, dance, and enjoy the delights of a first-rate bartender, DJ or entertainer. The guests who cannot make it, can participate via live streaming – technology does everything for us nowadays!"
Touch Base with Your Wedding Vendors
Wedding planning in India involves a village and so vendor-coordination is extremely important. Especially in case of emergencies that lead to a change in the wedding plan. You are most definitely worried about refunds or postponing the dates along with ensuring there is an availability of vendors on the dates you plan to get married next. So, have black and white conversations with the vendors, take their suggestions and get through this together.
Ashwin & Jhalak from Shades Photography shares, "With the state authorities passing the necessary laws to control the spread of coronavirus, we are informing all the couples enquiring for pre-wedding shoots to keep it on hold for the time being and plan it only when the situation is under control."
Richa Bajaj from Glance Events mentions, "A lot of people have decided to not delay their weddings because all bookings are done and the amount has been paid. We are ensuring that we maintain a lot of hygiene, using new carpets and fabrics. There's nothing more than their life but it is not possible for every customer to reschedule weddings and burn holes in their pocket. We are taking a lot of care in terms of sanitation and hygiene. My staff and labours are all wearing masks and sanitising themselves from time to time. We are also ensuring that all guests who walk into the wedding ceremony are using sanitisers at the wedding entry."
Have a Contingency Plan
With the wedding industry preparing itself to fight all ordeals brought to us by COVID-19, it's the need of the hour that we become more fluid to accepting changes in our wedding dates or taking necessary decisions. If hosting a full-fledged wedding is not possible right now, here are some other options you can consider:
Lessen your Guest List
No matter how terrible lessening your guest list sounds, especially when you come from a big fat Indian family where 150 people are your immediate family members; it's the right thing to do, keeping in mind the uncharted times the world is going through. You don't have much of an option if you're wedding is just around the corner and it cannot be postponed or cancelled. All you have to know is, your guests will understand. Don't feel disheartened, thank god for technology, you can always find innovative alternatives to have them present during your nuptials.
Priti S Sidhwaani, Founder & CEO of DreamzKrraft shares, "We had a US-based client who got married in Jaipur early March when things were still better. And they did have a few guests from around the world who could not make it due to the COVID-19. To make them feel like a part of the celebration and not feel left out, they posted regular updates about the wedding on social media sites so they could know what was happening at all times. In the future too, there may be such scenarios where guests won't be able to attend, and for that, we are suggesting a live feed on platforms like YouTube etc. where the left-out guests can track the wedding live and feel like a part of it."
Considering Postponing
Couples have already started postponing their wedding until 2-3 months and you can consider that too. We suggest you get in touch with your vendors to check for their availability and evaluate your wedding budgets accordingly.
Mr Hari Sukumar, VP, Jaypee Palace Hotel, Agra says, "We believe the response in nature to be cautious, hence our advice is to see if there is a possibility for an alternate date and then assure our guests that we are a very safe and sanitized property with adequate measures in place for any immediate threat or unforeseen circumstances. And as an ethical business practice, we allow our guests to reuse the deposit for a later date if they wish to postpone or even reduce the numbers initially planned without a penalty fee."
Sid Naidu, CEO & Co-Founder at Banana Leaf & Sid Productions quotes, "We have clients who like to still have a celebration in which case we advise extra precautionary measures such as sanitation and social distancing. Everyone involved in this must be following the guidelines laid down by the authorities.
Halt your Wedding Preparations
Keep in mind the dominance of unpleasant times and the stage of your wedding planning you're in currently and consider halting your wedding plans if you will. We almost hate to state these options but as responsible thought leaders, we're trying to do our bit in helping our users make wise decisions. So, if you were yet to book your vendors or finalise your wedding lehenga, we say you take a step back and halt all preparations until everything is normal again. We don't want to scare anybody but there's is no timeline to this pandemic and waiting for it to end just so you can get married, is all the more taxing. Look at the bright side, you get more time to know your partner and discover new things about them and you don't have to constantly worry about finding another wedding date immediately. Let your guests know you're not planning a wedding as of now and are waiting for the right moment to. It's all going to be for the best of everyone you love!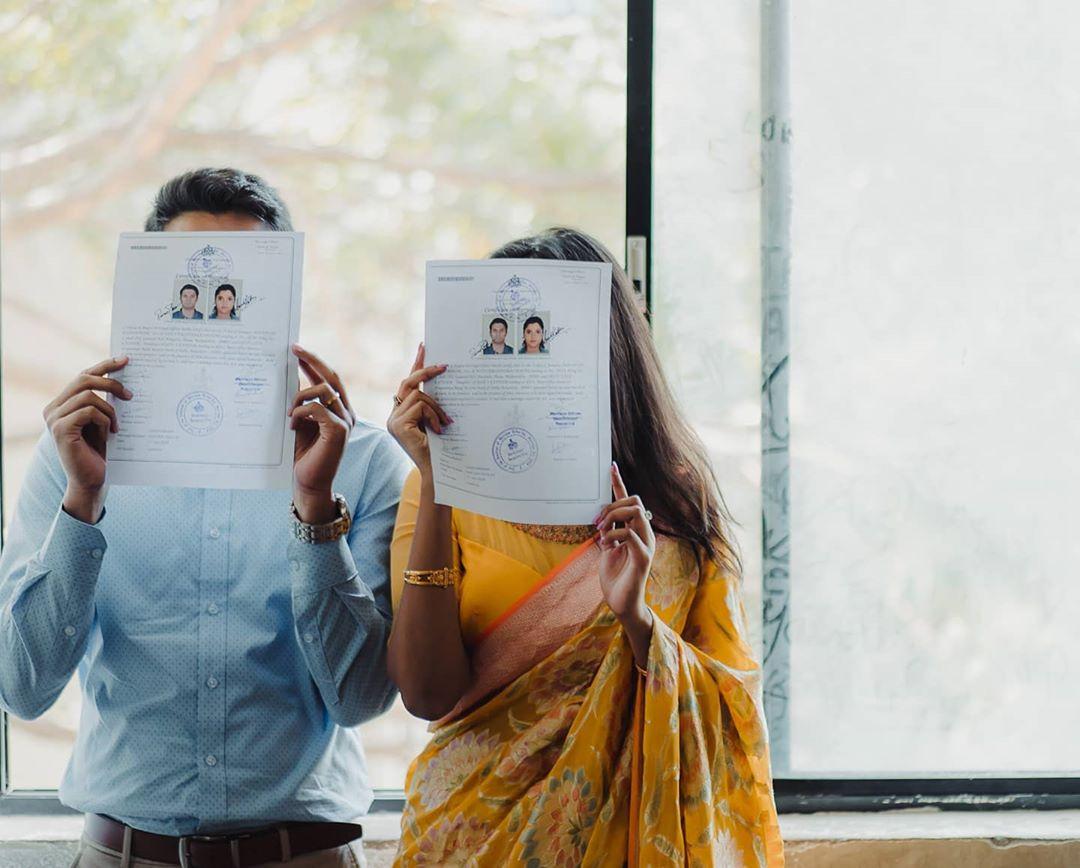 Communicate your decision to your Guests
While calling-off or rescheduling a wedding in India would have become a coffee-table gossip if it wasn't because of an emergency like such, do not hesitate in communicating your well-thought-through-decision with your wedding guests. It won't be easy but it's the right thing to do, you cannot skip informing your guests. While calling everyone to tell them personally might become really taxing as the conversations can get affected by their opinions, the best way to inform your guests is through WhatsApp messages or Email, depending upon what's ideal for your guests. You can take the help of social media platforms to announce your change in plan and wit around a bit to lighten the mood.
What to do if you were hosting a Destination Wedding
Grab some coffee because this might take some time. Your destination wedding was supposed to commence weeks from now and with travel restrictions in most parts of the world, travelling from one place to another is off the rack.
With the ever-changing situation of the COVID-19 pandemic, be fully informed about the travel restrictions being practised in the country you were supposed to get married in or countries you might have to travel to reach your wedding destination.
Try negotiating your contracts with your wedding planner and other vendors. Even though a lot of vendor contracts follow stringent protocols, given a situation like such might make them reconcile their contract and take necessary actions that will be in the best interest of the clients. Give it a shot!
Be flexible with date or place change if there is a possibility. If cancelling, postponing your weddings seems to be a complete no-no, get married with a small gathering comprising of a few important people.
Most importantly, let your guests know about your plans, your decision will not only impact you but your guests too. They might have booked their travel and accommodation and if they're not well informed about the change in your plan, it can put you in uncomfortable situations. Keep the communication transparent.
If possible, do not even keep travel as an option during the ongoing emergency situation. You might get stuck in a country or city and that's the last thing you want.
Namha Malhotra & Edul Mahudavala from Castles & Coasters quoted, "

For all the current clients in hand, we have shared dates of weddings, we are planning on their proposed dates and back-up dates to avoid clashes. Whereas for the new set of clients we are working with, we are using the Wedding Survival List which we use during emergencies."
Karma Lakelands shares, "In these tough times we have to stay positive and help each other to be safe and look forward to good times. We at karma Lakelands are doing our bit by deep-cleaning/training staff/hygiene levels maintained/daily checks of staff and guest. We are not taking any group bookings and have also worked on our restaurant layouts so that there is enough space between tables if anyone comes to dine. We hope things get better for all of us and when we open fully again we will be ready with exciting new things for our guest. Its tough times for people who planned their weddings but I would say there is always a silver lining or a reason and when things get better weddings will be celebrated in a bigger and better way. All couples out there plan your surprises as you have the time and make it the best that could be. Keep smiling and be safe."
Other Miscellaneous Arguments in Your Head
We're sure your concerns don't end here. There are N number of things–big and small to be taken care of in weddings and with the outbreak of COVID-19, there's no way we can compromise on Important elements like Makeup or Food & Beverages. So, for your ease, we asked our experts for their views and here's what they had to say:
Ekta Lulla from Weddings by Ekta Saigal Lulla suggests, "There can be more live food stations and uncooked, cold food like salads, fruits, cold desserts can be avoided for some time."
Renowned Makeup Artist, Pratishtha Arora affirms, "We are being extremely cautious about the sanitation and hygiene we maintain in our studio before we begin the makeup for our brides. We make sure the brushes, sponges and other makeup tools are well sanitised before and after each use. In fact, for precautionary reasons, I've requested my brides to carry their own lip balms, kajal pencils and lipsticks. We are also trying to avoid on-location makeup services for a while and advising all brides to visit the studio to get ready, as they can be totally sure of the cleanliness and proper hygiene facilities."
It's okay to be scared and paranoid about what we're dealing with currently. We expect you to have tons of concerns, questions and we want to assure you that you're not alone. We're all in this together! To help you vent out your concerns and get answers to the most colloquial questions we've set up a Helpline No: 080-47191954 for your convenience. Get in touch with us, now.
There is absolutely nothing that can't be dealt with when every single person decides to stand united, not even global pandemics like COVID-19. So, be the match stick that decides to fall to stop the burning of other match sticks and be the reason of someone not lying on that hospital bed with a deadly virus because you chose to not gather a lot of people under one roof to celebrate your big day. Finding your soulmate can be the tough part but posting your big day, isn't really.
We're sure you're grief-stricken to take a hard call for your big day, but remember in the end, it's all gonna be worth it because if you have taken a stand to break the cycle of community gathering, you decreased the multiplication of this strain.
How are you reacting to the global pandemic of coronavirus that hit the country weeks before your wedding? Share your thoughts with us in the comments below!