10 Tips on How to De-stress From Wedding Planning Like a Pro
It's only natural to feel anxious before your big day. If you are burdened with strenuous wedding planning, here are 10 ways to keep your stress at bay!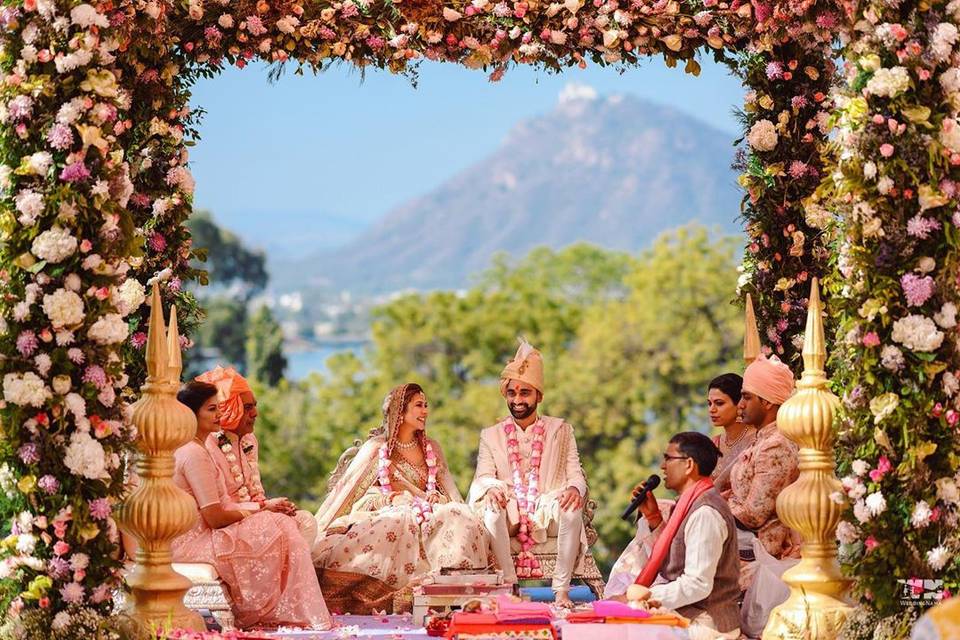 We love all things weddings. That being said, the wedding is also a majestic project that requires exhaustive planning. The process of planning a wedding and getting everything in place is a strenuous task and it takes up a lot of time from your daily lives. Even if you hire a professional wedding planner who will take care of the needs very tactfully, you still end up investing a lot of time and stressing over it.
This is an obvious phase before the wedding where everyone involved in the wedding planning and execution gets worked up. If it is your wedding, we understand how you might be losing sleep over the thought of the decor or the flow of events. There are a million questions and improvisations required and you keep wondering about it all.
This is sure to give you dark circles and cold feet too. Hence there is a clear need to de-stress from wedding planning. If you are looking forward to taking a break from it all there are many ways to resolve your query on how you de-stress from wedding planning. Read to know more.
Tea Breaks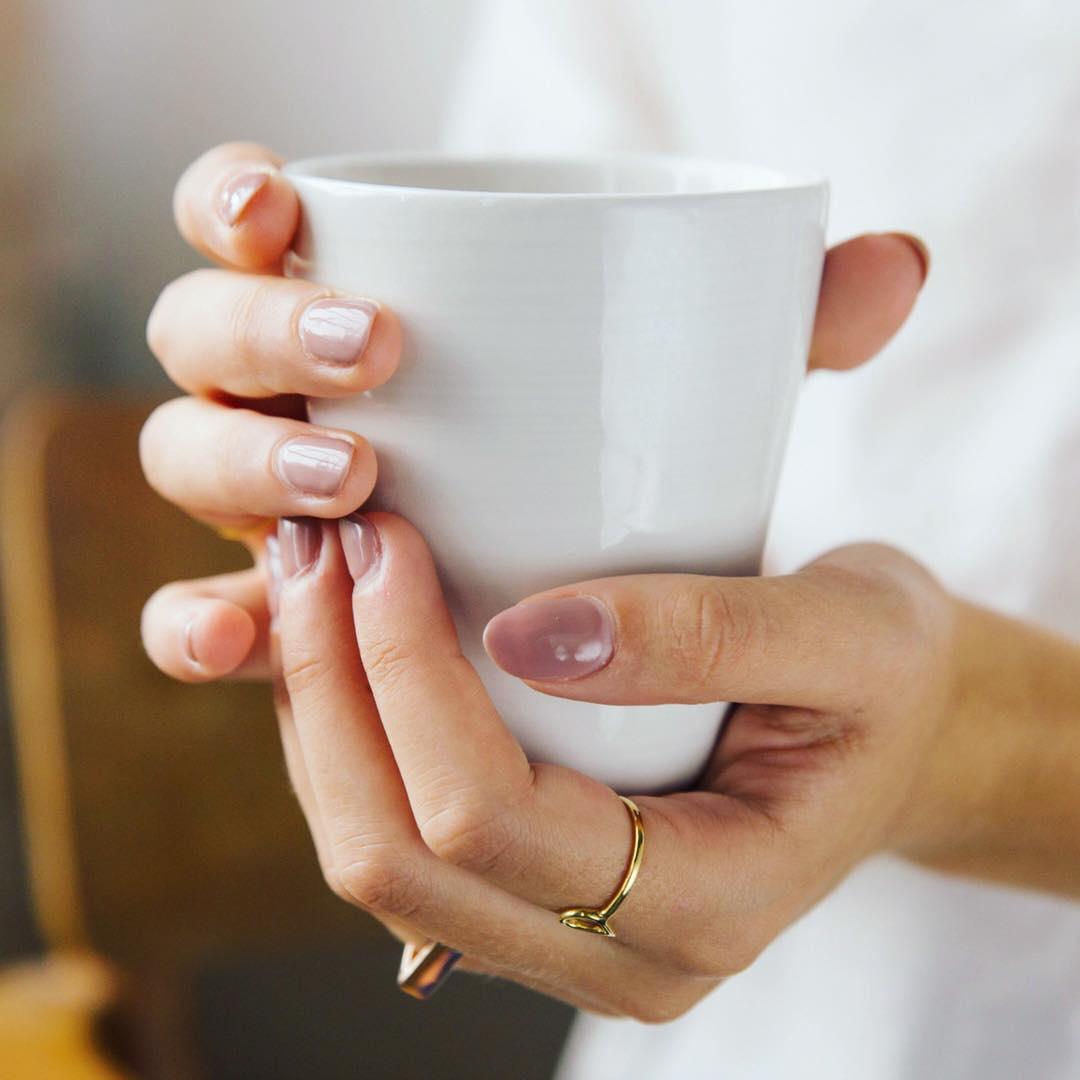 Image Courtesy: Matthew Calvin
Tea is a magical drink. It is filled with antioxidants to boost your mood and promote healthy digestion. If you are going crazy while communicating your plans and ideas with the vendor partners and your family members, take a break and sit by your window or in your balcony with a cup of tea. There are tea bags available with chamomile extracts to soothe your senses and help you de-stress from wedding planning.
Soothing Music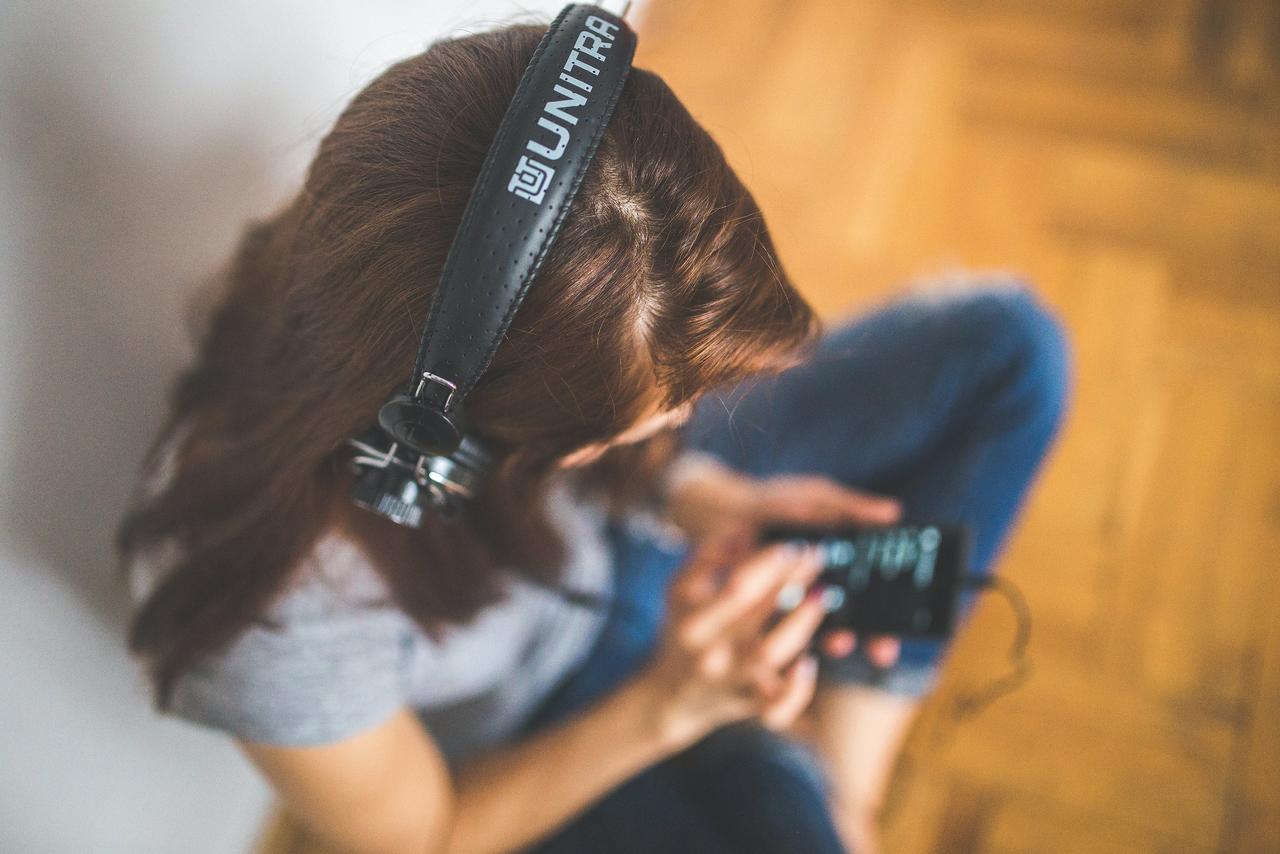 Image Courtesy: Pexels
Music always comes to the rescue. There is no denying the fact that even when we are caught up with truckloads of work, soothing music in the backdrop always helps us energise. To some it ould be dhinchak Bollywood item number to pump them up and to the rest, it could be country music, blues or jazz even. When you find yourself overworked, pick out your favourite genre of music to fit your mood and lay back and relax to de-stress from wedding planning.
Yoga or Meditation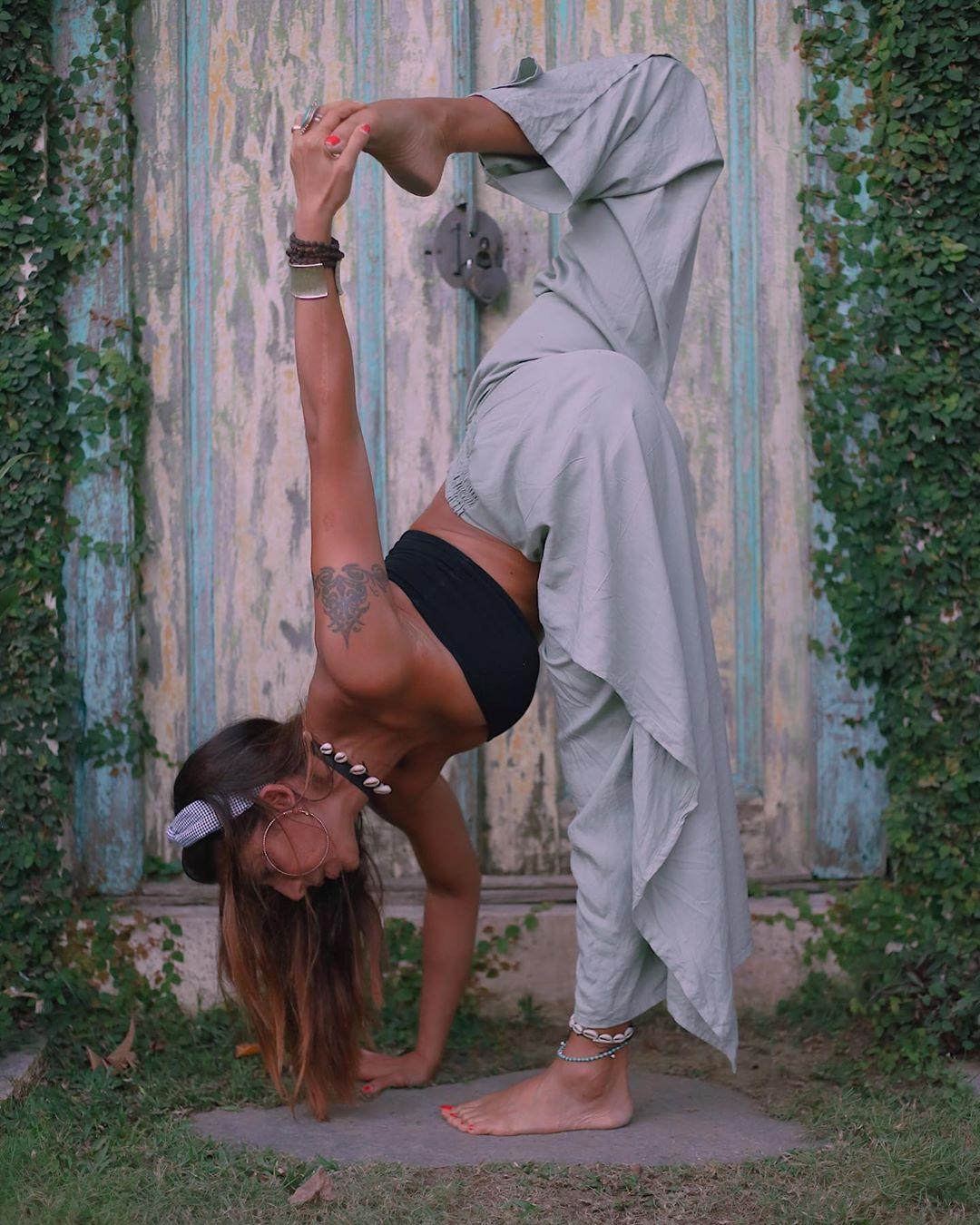 Image Courtesy: Deepika Mehta
An hour of meditation or an hour of yoga works wonders. It soothes your mind and in fact, helps you travel to a healthier lifestyle with persistence. It not only increases your core strength but increases flexibility and makes you feel lighter. Some physical activity in a day always helps you de-stress and it will definitely be of help when you want to de-stress from wedding planning pressure.
A Weekend Sleepover or Getaway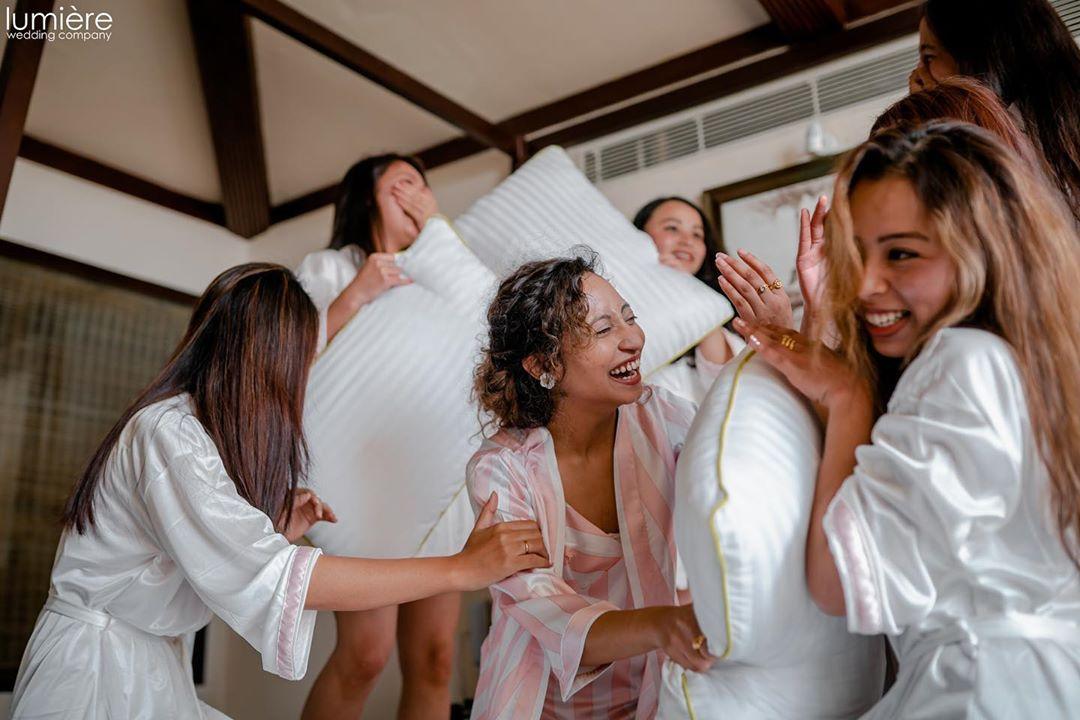 What has a sleepover with your girlfriends or a weekend getaway with the squad not solved! If the wedding is not around the corner and you have time in your hand to spare, make sure to take a break from the intense wedding planning madness and plan a get-together with your friends. Forget about your worries and leaving the stress behind enjoy some wine and fun games with your partners in crime. This will surely help you de-stress from wedding planning.
Aromatherapy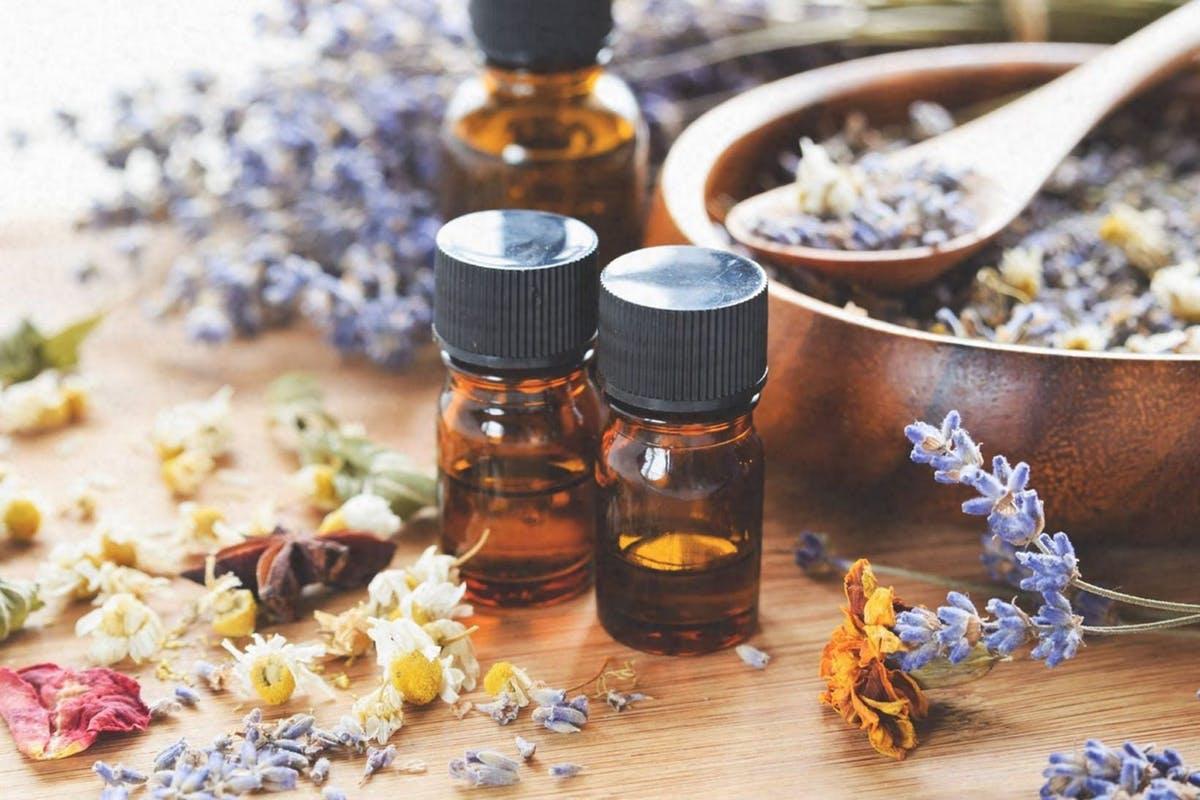 Image Courtesy: Thrive Global
There is one word to describe aromatherapy and that is MAGIC. Aromatherapy works like magic when it comes to de-stress. It improves sleep cycle and quality of sleep, reduces stress, agitation and anxiety. While being extremely beneficial for your help, it is also an aesthetic booster. It is a perfect way to de-stress from wedding planning if it is beating you down and you get worked up.
Speak Your Mind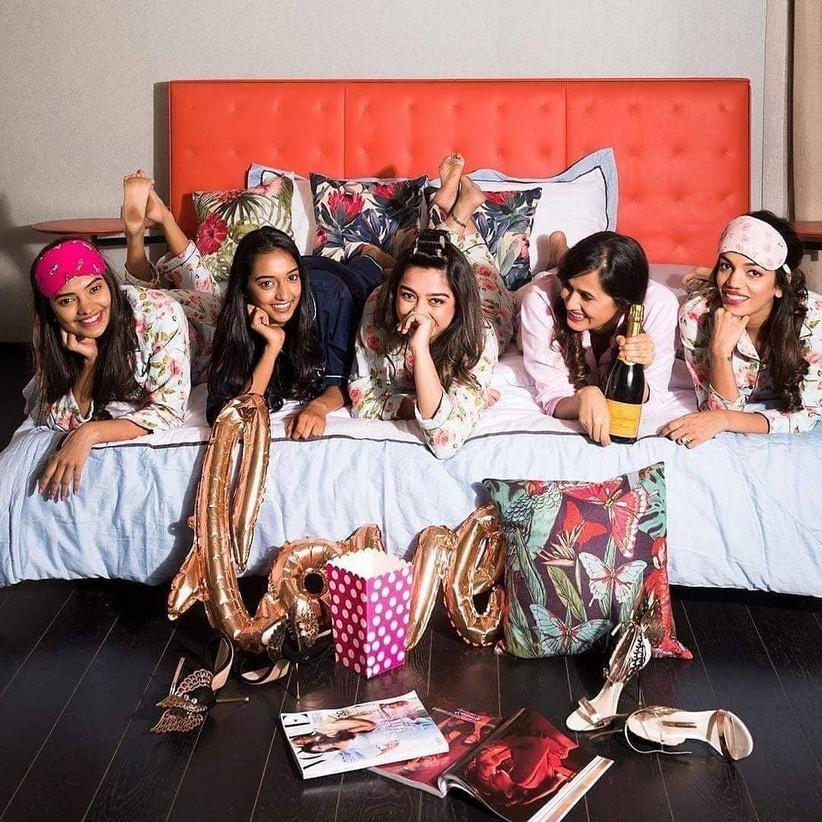 Image Courtesy: Lovelight Studios
Speaking your mind out is no less than therapy. Discuss your fears and problems or even if you have cold feet because the wedding is around the corner and you still have a lot left to be planned and put in place. Call up your friends or your favourite cousin or maybe speak to your parents or siblings at home. Speaking to your fiance about whatever is bothering you or just to know if he is in the same place as you work wonders too when it comes to de-stressing from wedding planning.
Pamper Yourself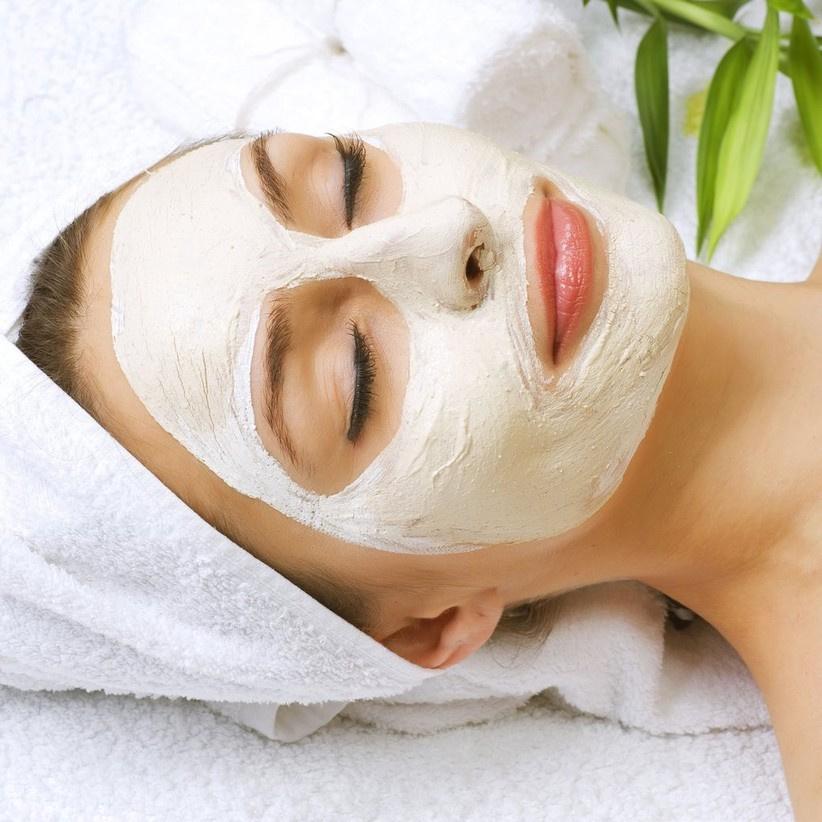 Image Courtesy: Chemical Peel
There is nothing in the world that some self-pampering cannot cure. Be it wedding planning anxiety, cold-feet, overworked hours in the day, too much pressure about anything - find your favourite spa and indulge in some self-pampering moments. The feeling is heavenly. From facial treatments to a mineral spa, they all will work wonders to give you the much-deserved break to de-stress from the wedding planning tensity.
Beauty Sleep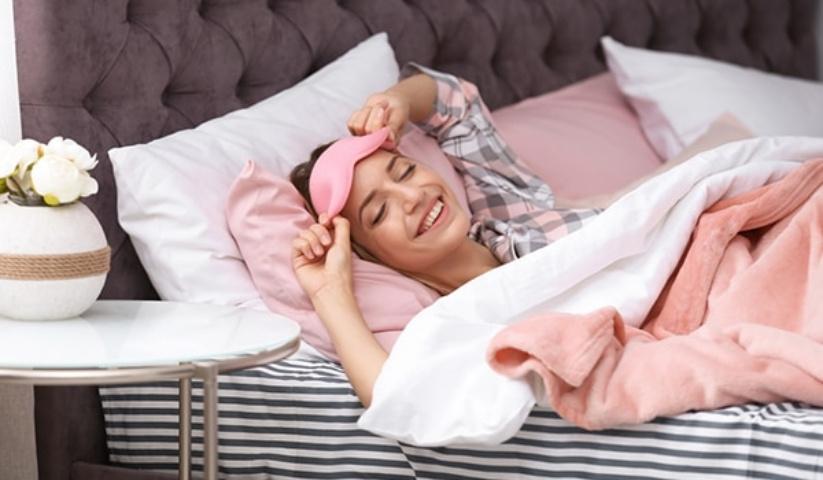 Image Courtesy: BeBeautiful
Sleeping Beauty is no fairytale, it is real. If you can sleep it off in a good sleep cycle, there will be so much less to worry about. If you are tensed with the wedding planning work or you feel burdened with so much left to do, taking a sleep break is the best and most convenient. Keep the work aside even if you feel you do not have enough time to complete it all, go to your bed and have a long healthy sleep to de-stress yourself from the wedding planning strain.
Positivity in Planning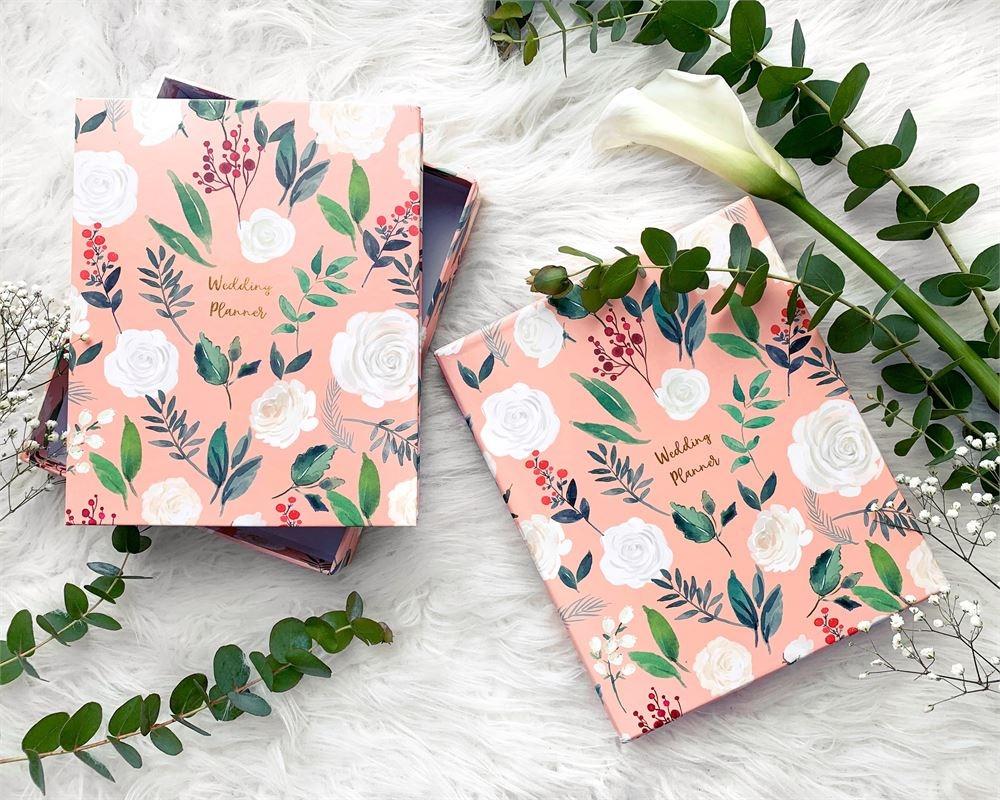 Image Courtesy: Amazon
With a little perspective, all of your wedding planning decisions will fall into place. After all, it's your day - and it is only normal to be over-enthusiastic and draining yourself to make it the perfect dream wedding for you. However, a little positivity in life goes a really long way. You can pick up pretty wedding planners or a regular journal that will make you feel good about the wedding planning and make you want to jot down the ideas and plans all the more. You can be super excited about your D-day and keep pushing yourself to perfection in a happy way.
Watch Comedy Movies or Videos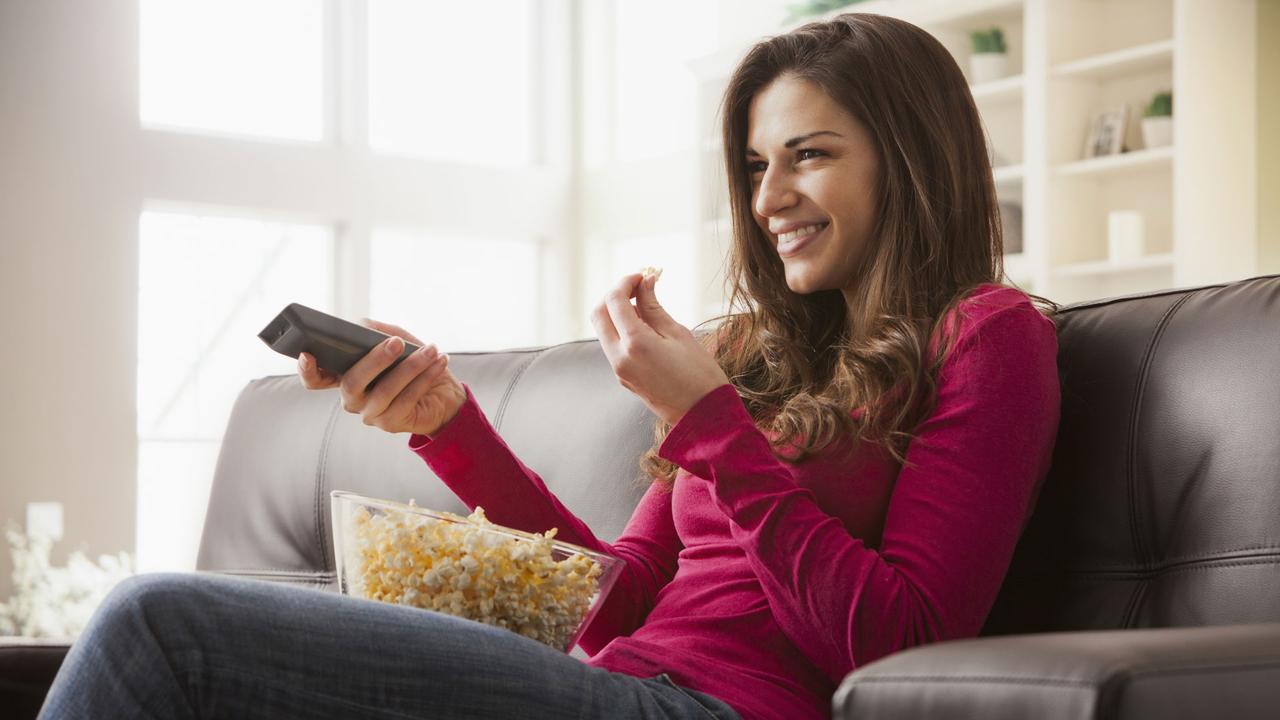 Image Courtesy: Mike Kemp
A little comedy here and a little squeal of laughter there never hurt. Take time off from the hectic schedule od strenuous wedding planning and watch some comedy movies. Laugh it off over some funny videos on your phone and sit back with a bowl of popcorn to burn it out from your head - the stress! You have put in your heart to it and you will go to any extent to make your dream wedding happen and for that, you will need to relax and keep your headspace available so you can take up the challenges in glee. Movies will definitely help you de-stress!
While you are excited to find your ideal venue where you can start your journey of a happily ever after, these times of wedding planning are bound to become overwhelming. Planning your wedding to the T can be one of the most exciting times of your life, but it can also be accompanied by sentiments of pressure and restlessness causing anxiety. You will find the above-mentioned ideas helpful in de-stressing from the emotional stretch of this phase.
We would suggest you avoid stress eating as it is extremely unhealthy and might cause a lot of trouble and hassle when you want to fit into your favourite wedding lehenga making you feel bloated and low later.
Take a break now and then. While a pep talk is good to go for some, some need much more. If you are going through the wedding planning stress we are sure this will help and if you have any new ideas to help de-stress from wedding planning, let us know in comments below!