5 Personalised Wedding Favours That Can Make Your Wedding Guests Feel Special
Been thinking about putting together some wedding favours? Check out these trendy options for your guests.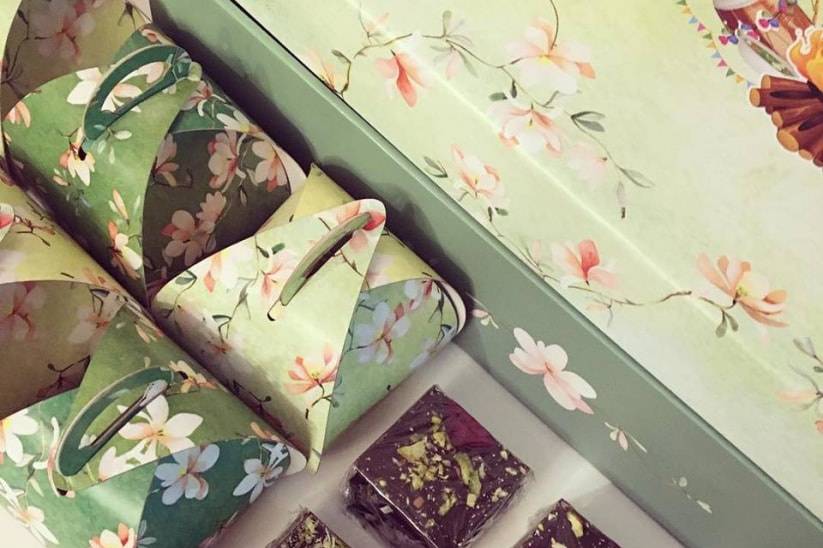 Wedding favours are the nicest gesture for your guests, a small keepsake that will remind them of the celebrations of your big day. While deciding on what wedding favours you want to handout it's important to think of what your guests would enjoy. Something reusable or a tasty treat is always a good idea. You can give them along with your wedding invitations, at different ceremonies or on the wedding day itself. Their stall would make for a quirky nook in your overall wedding decor. To make this easier for you we've put together a list of some sure shot winners of wedding favours that won't break your budget either.
1. Homemade chocolates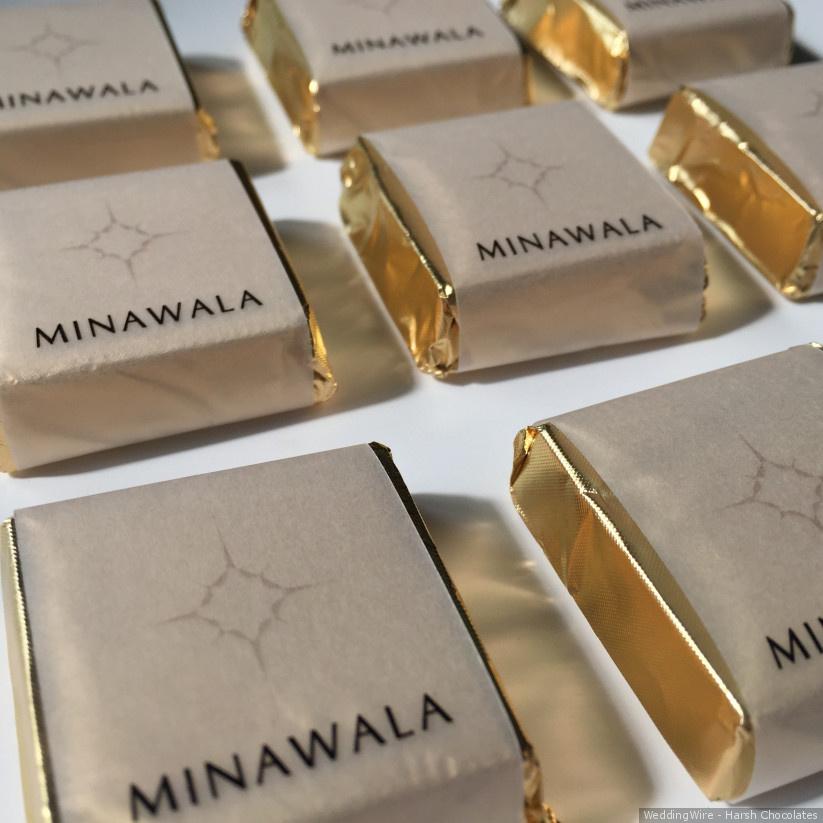 A good home baker with a great imagination combined with some customised packaging makes one of the perfect wedding favours. A small box with an assortment of homemade chocolates that reflect the couple's taste is a sweet surprise for your guests. You could print a monogram on the box and a small thank you note. This would make it more personal for the guests and every time they bite into this sweet treat they will think of you with fondness.
It would be prudent to mention the ingredients that can cause allergies. It would save your wedding guests a lot of trouble and this thoughtfulness might just stay with them serving as a reminder of your wedding.
2. Scented candles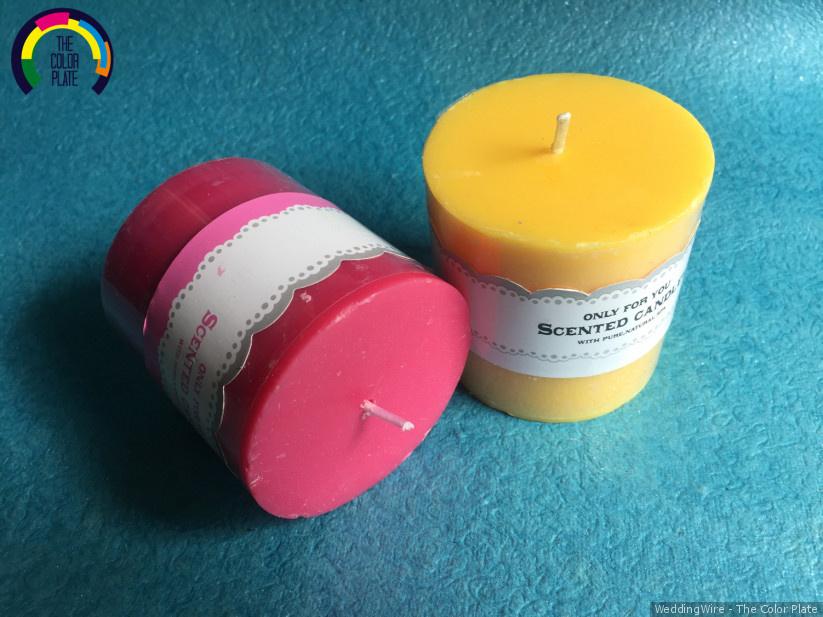 This is a sure shot winner among all options of wedding favours since everyone likes candles! Pick a couple of your favourite fragrances like jasmine, mogra, lavender or strawberry that you like and have them made in floral earthy colours. You could top this up with a sticker on the candle with your monogram or wedding hashtag, the date of your wedding and a small note that toys with the idea of fragrances, love and weddings. Maybe a small anecdote that this fragrance takes you back to.
Make your wedding tags attached to these deep or quirky, anything that captures their attention. Add mini candle holders to make your gift even more special and useful for your wedding guests. You can even place them all around the venue and inform the guests beforehand to take these home.
3. Flowering plants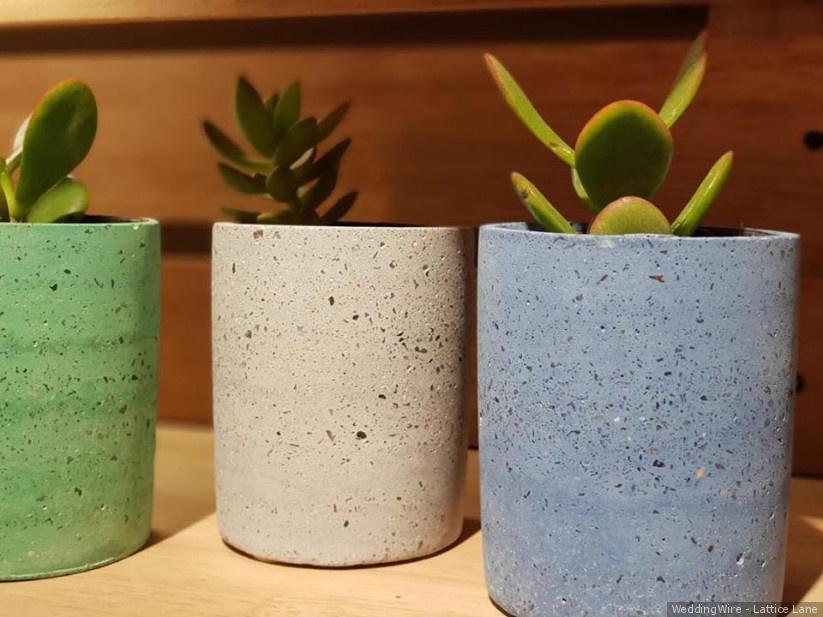 If you're considering a green wedding with minimal waste and reusable products then gifting a sapling as a wedding favour is a great idea. Also, if you enjoy having plants in your home and would like to share that joy with your guests then give them small plants like succulents, bonsais or jade that don't need too much maintenance. Add a small note to it that shares your love for life and how plants are an ode to that. This is sure to make your guests think and maybe adopt a few more plants!
Encouraging an eco-friendly move will garner you appreciation from friends and family alike. Considering these are the times of bad Air Quality Index, giving air purifying plants would be a smart choice to make. They are easily available, as well as low-maintenance. So none of your guests should have a problem in taking care of them.
4. A box of assorted teas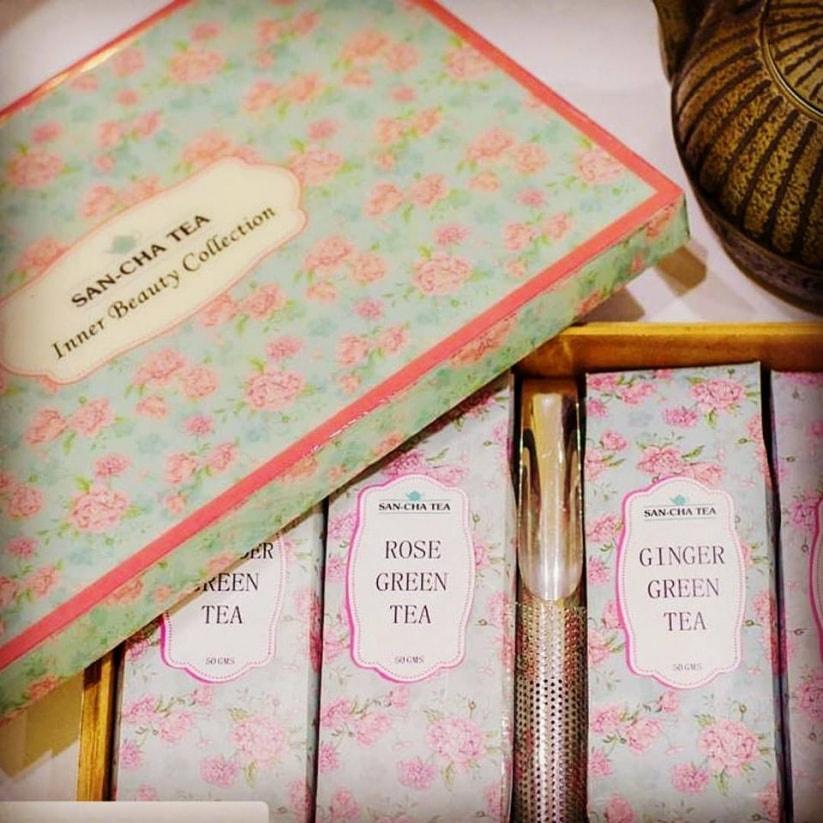 Tea is always soothing and reminds you of comfort and warmth. A small box of your favourite assorted teas like hibiscus, chamomile, Darjeeling, rose tea and Assam tea would send the same message of warmth and happiness to your guests. Add a small note on why you chose to give them a box of tea and how it resonates with you. This is a great way of giving your guests something small and meaningful that they will cherish.
You can get as creative as you want with the packing of such wedding favours. Keep your guests guessing what's inside by throwing them off with the wrapping and let them get surprised when they actually find out the gift.
5. Bag of healthy snacks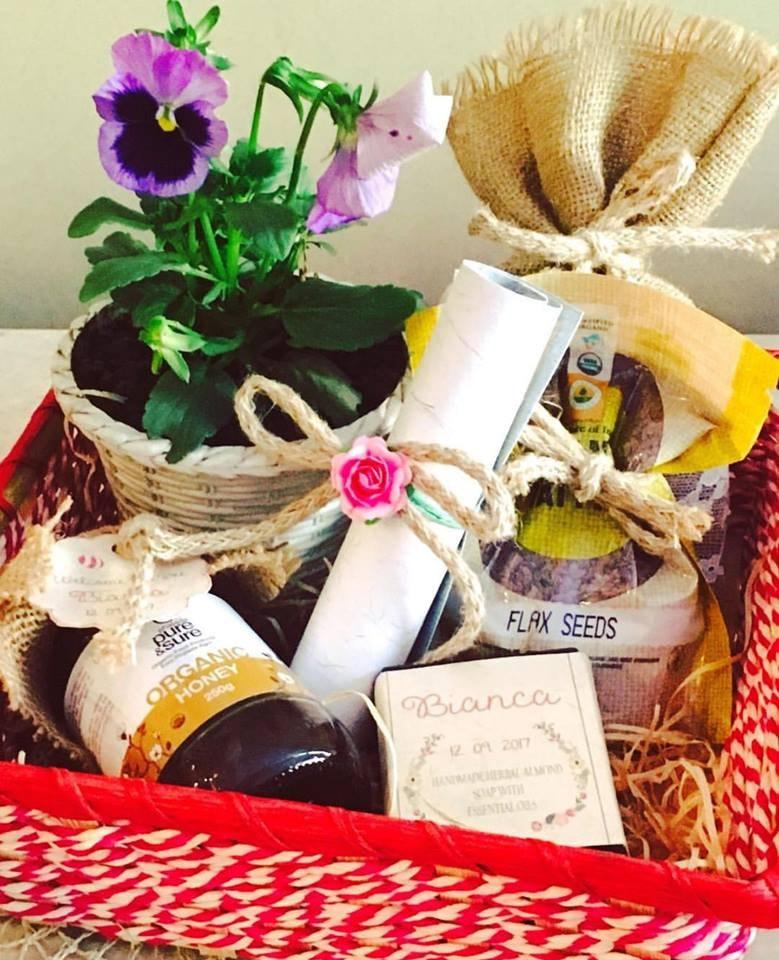 If you're the kind of couple who likes taking the healthy route and enjoys a meal without having to think about the calories then this is something to share with your guests. Make a small box with granola bars, healthy dips, crackers, trail mix and maybe even some low-calorie cookies or muffins and share it with your guests. To avoid making it too bulky you could give it in a reusable and compact jute bag or in a small cane basket or box that can be used later as well.
Share a small note with them to say thank you. Again, take note of the ingredients in case any of them causes any of the common food allergies. Bunch a couple of items together in a DIY basket or funky cardboard chest to make things more interesting.
Wedding favours should always be a reflection of you and the things you enjoy as a couple. This small gesture of gratitude goes a long way. These gifts will stay with your guests for a long time and who knows they might even get inspired by your wedding favour ideas. You can also send it as an accompaniment with your invitation to a destination wedding. The wedding favour can comprise of a care package having items like sunscreen, mints, hangover cure pills and the like. Your guests would thank you for your judicious choice of items in the package.
Tell us in the comments which wedding favours would you like to gift to your friends and family.