Traditional Indian Wedding Gifts Common Across Different Cultures You Need to See & Bookmark
Every wedding involves traditional Indian wedding gifts. Find out how they vary across different cultures and bookmark some ideas for yourself.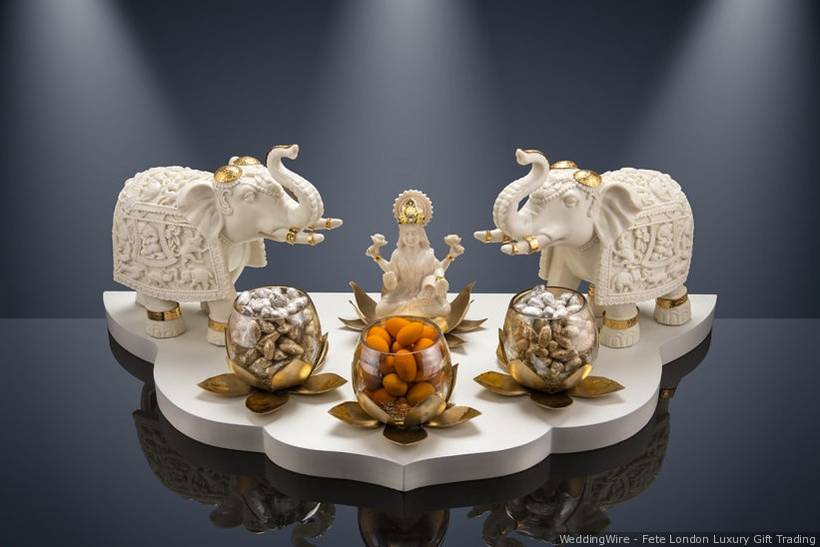 Indian weddings are all about traditions and ceremonies. But one tradition which completes a traditional Indian wedding is the exchange of gifts. Finding a perfect Indian wedding gift for your favourite people can be quite a task. The traditional Indian wedding gifts are an unsaid part of every Indian wedding. Families gift each other numerous things that don't get accounted for and are gestures of good luck and faith. All across the country, every culture has some special items that are considered auspicious gifts.
Are you planning to attend a traditional Indian wedding ceremony but don't know what to give as a gift? Fret not because we have got your back! A 'Tohfa' should always be precious and thoughtful. Whether it's an Indian wedding gift for a couple or an Indian wedding gift for guests, the choice should be on point so that they can treasure it forever.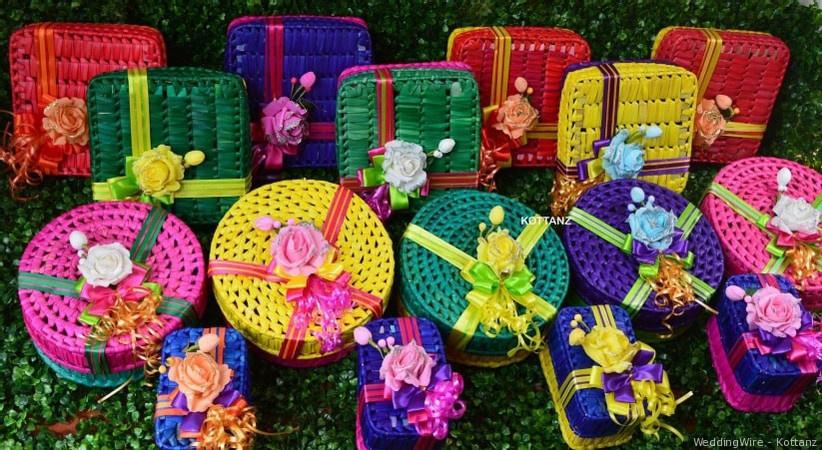 We have curated a common list of traditional Indian wedding gifts which can be opted for different cultures and ceremonies. Scroll up to explore the Indian wedding gift ideas while you pick the most suitable choice!
Traditional Engagement Gifts In India
The engagement ceremony is one of the most important pre-wedding rituals celebrated in Indian culture. Therefore, choosing an absolute engagement gift for your relative or friend becomes essential. Are you looking for Marwari wedding gift ideas, Tamil wedding gift ideas or any other Indian culture gift? Here are some conventional Indian wedding gift ideas which can be opted by any Indian culture.
Fruits, Dry Fruits and Sweets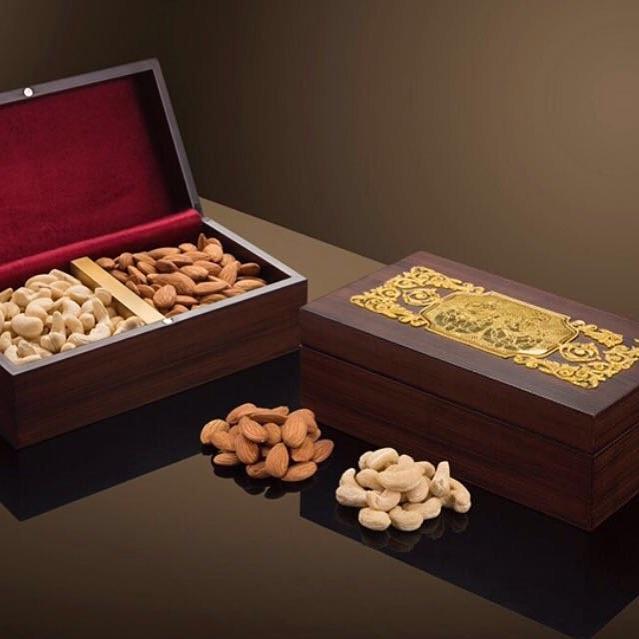 Shoutout to the most common and considerate Indian wedding gift we have ever come across. When nothing comes to mind, this gift becomes a saviour. In most cultures, gifting fruits, dry fruits and sweets are reflected as an essential tradition. This traditional Engagement gift in India symbolises wishes for good health. Create a 'Kuch Meetha Hojaye' moment while you opt for this wedding gift idea. Whether it's Indian wedding gifts for the groom family or the bride's family, this Indian wedding gift is a win-win!
Personalised Gifts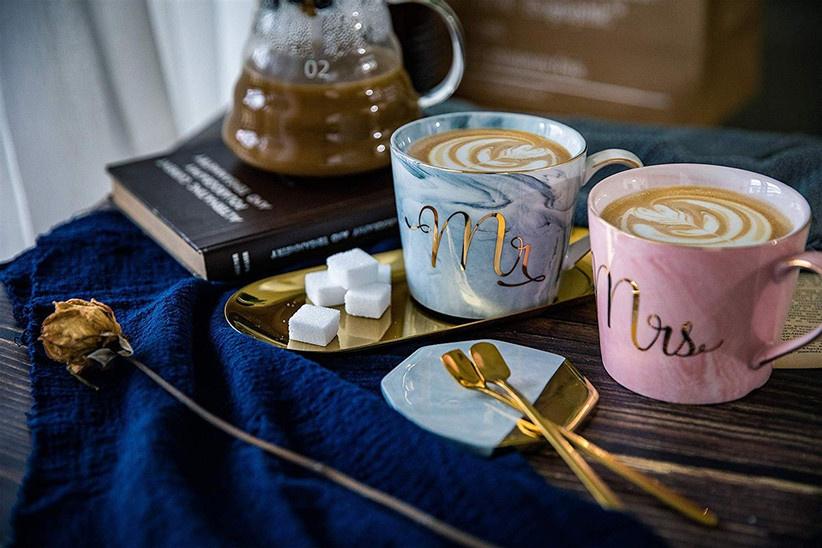 Image Courtesy: Jumway
Personalised gifts have pretty much taken over the wedding scene. Nowadays, people prefer customised gifts as it adds a dash of personal touch. Whether it's a customised Indian gift hamper or a unique outfit, personalised gifts are a great way to express your belongingness to your favourite person.
Traditional Clothes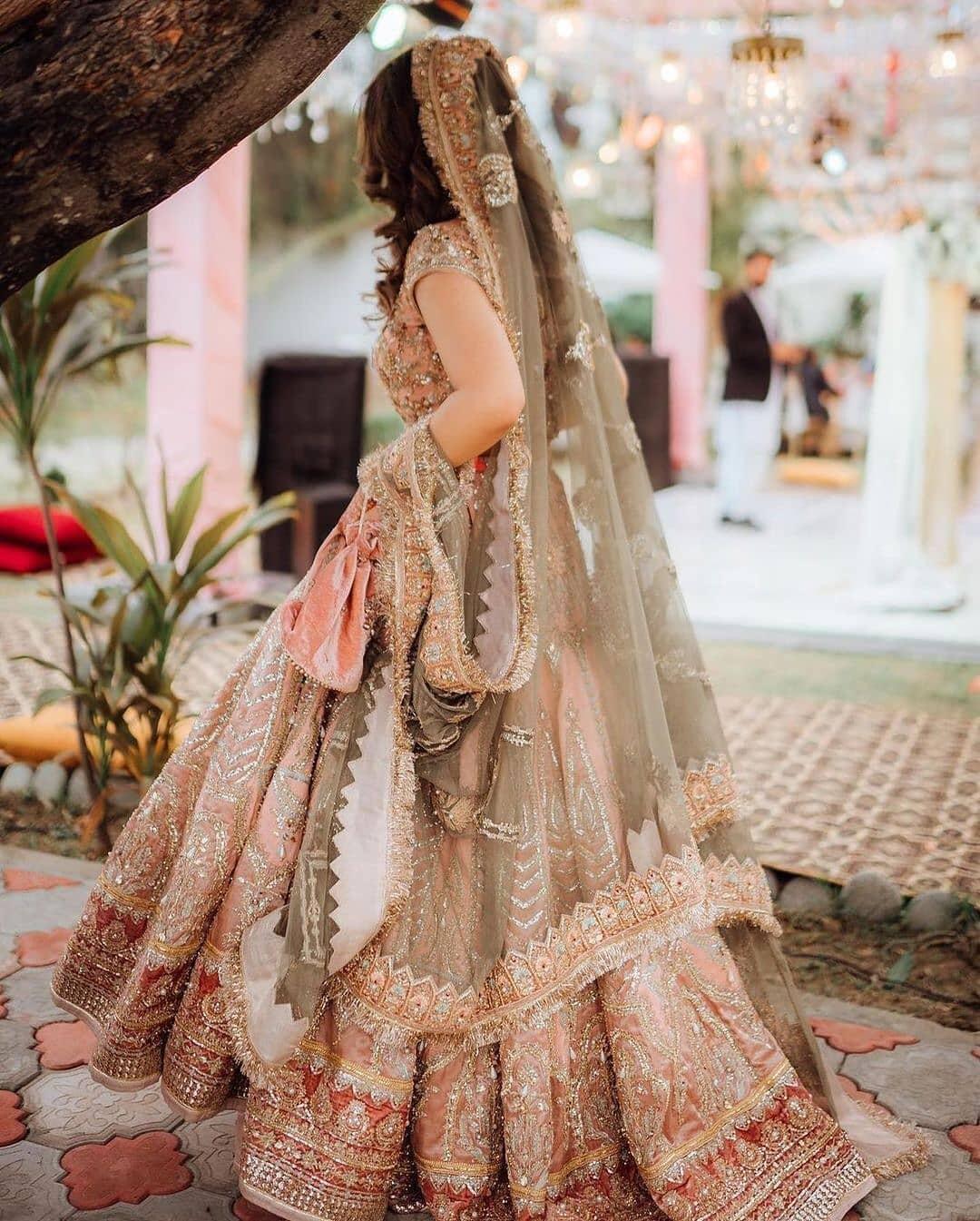 Image Courtesy: Wania Sarwar
This Indian wedding gift is one of the best traditional engagement gifts in India. In many cultures, the groom's and the bride's family exchange special traditional clothes with each other. Traditional clothes may include; sarees, two-piece suits, red dupatta, and suits. Indian wedding gifts enlighten the ceremonies with love and affection. If you are a close one to the family, then this is the appropriate Indian wedding gift.
Electronic Items
Whether it's a Punjabi wedding or a Bengali wedding, electronic items are very popular and easy to gift in any Indian tradition. While gifts are a sign of happiness, the choice of an Indian wedding gift should always hit the bar of satisfaction. This type of Indian wedding gift is very thoughtful. If you are on a fetch for a valuable Indian gift present, this will do!
Indian Wedding Gifts For Couples
It's your favourite person's wedding day, but you don't know what type of gift to give? We are here to help you out with Indian wedding gift ideas! Gifting is a part of traditional Indian wedding etiquette. Here are some common Indian wedding gift ideas that a millennial couple will love and remember for life.
Cash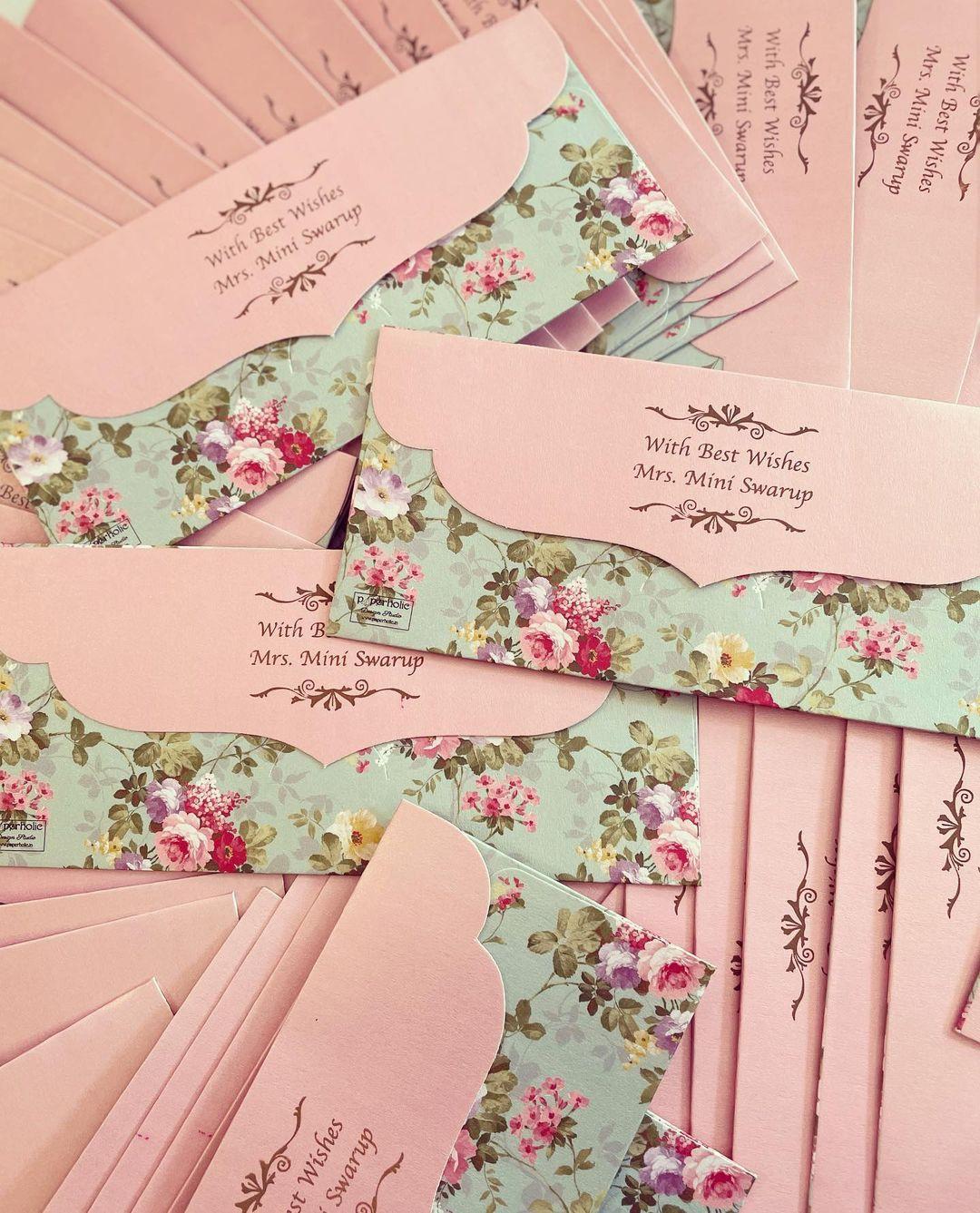 Image Courtesy: Paper Holic Design Studio
It's an extremely old tradition to gift the bride and groom some cash. In many North Indian communities, it is known as Sagan or Shagun. Gifting cash is the easiest as it saves the hassle of going to the market and getting confused on options. 'Paiso Ka Lifafa' is always cherished by most couples. Many couples end up depositing the cash for their future use. If you have not decided on any gift yet, this is the best option.
Jewellery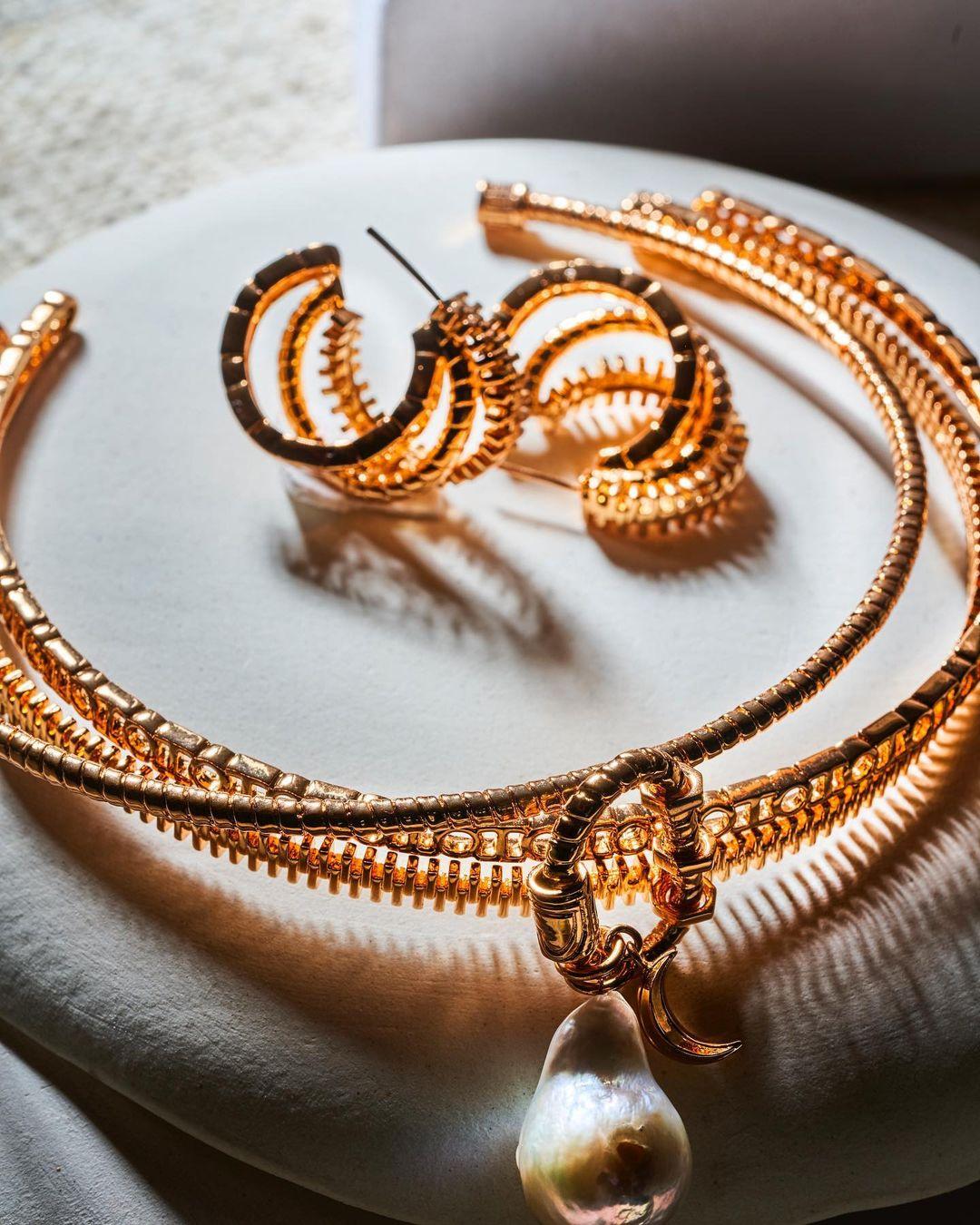 Gifting jewellery like gold chains and rings to the groom's family members is a very special tradition in North India. The groom's family also gifts gold or diamond jewellery to the bride. Have you picked the Indian wedding gift for the couple? If not, then this is it!
Silverware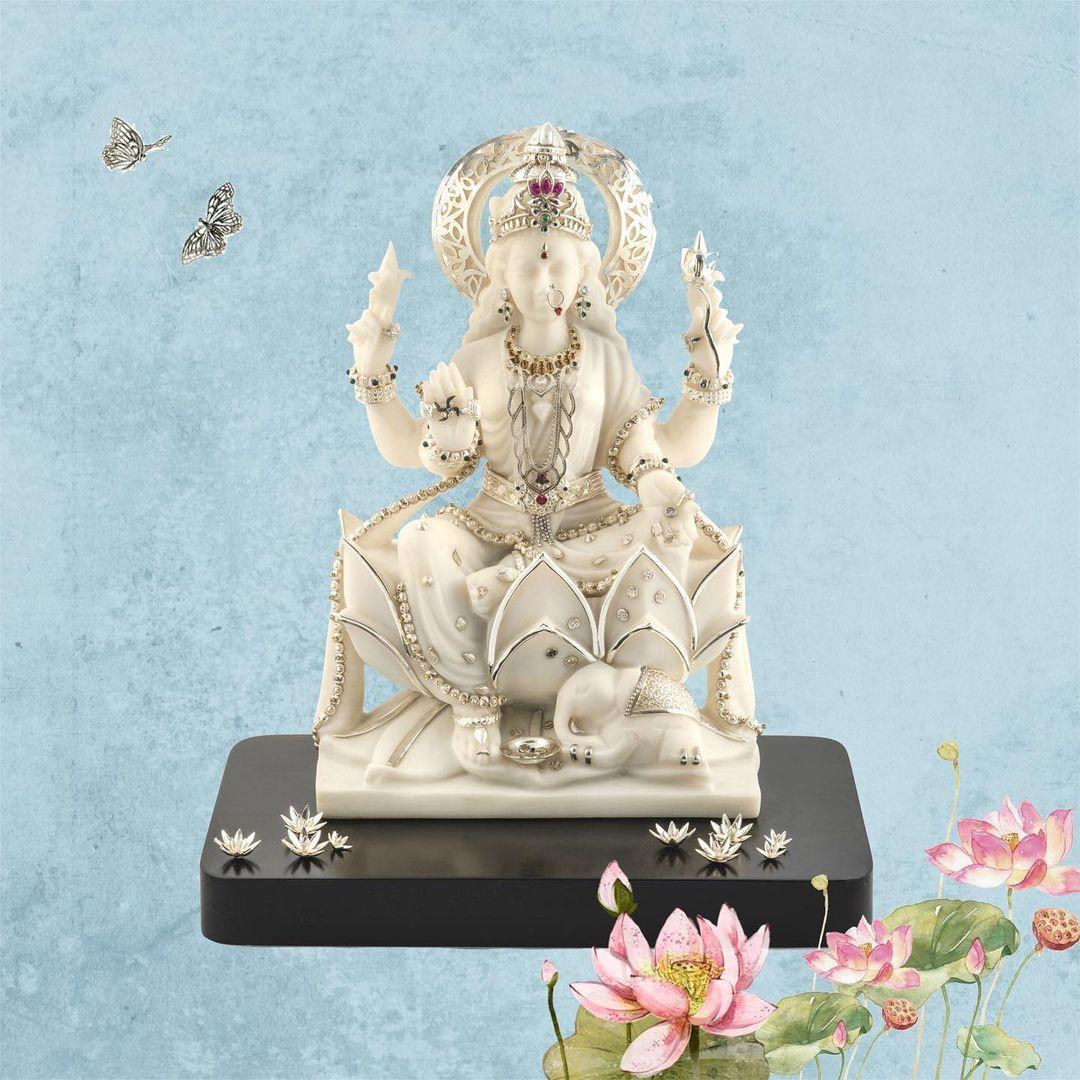 Image Courtesy: Rezon Luxury SilverWare
When you cannot find anything, a silverware gift helps! Silver gifts are considered one of the most fortunate wedding gifts in Indian culture. Silver gifts like dry fruit box, laughing buddha, puja thali are some of the beautiful wedding gifts used as an Indian wedding present. Silverware is one of the convenient wedding gift ideas for couples. This Indian wedding gift idea would be an amazing addition to the couple's home.
Decor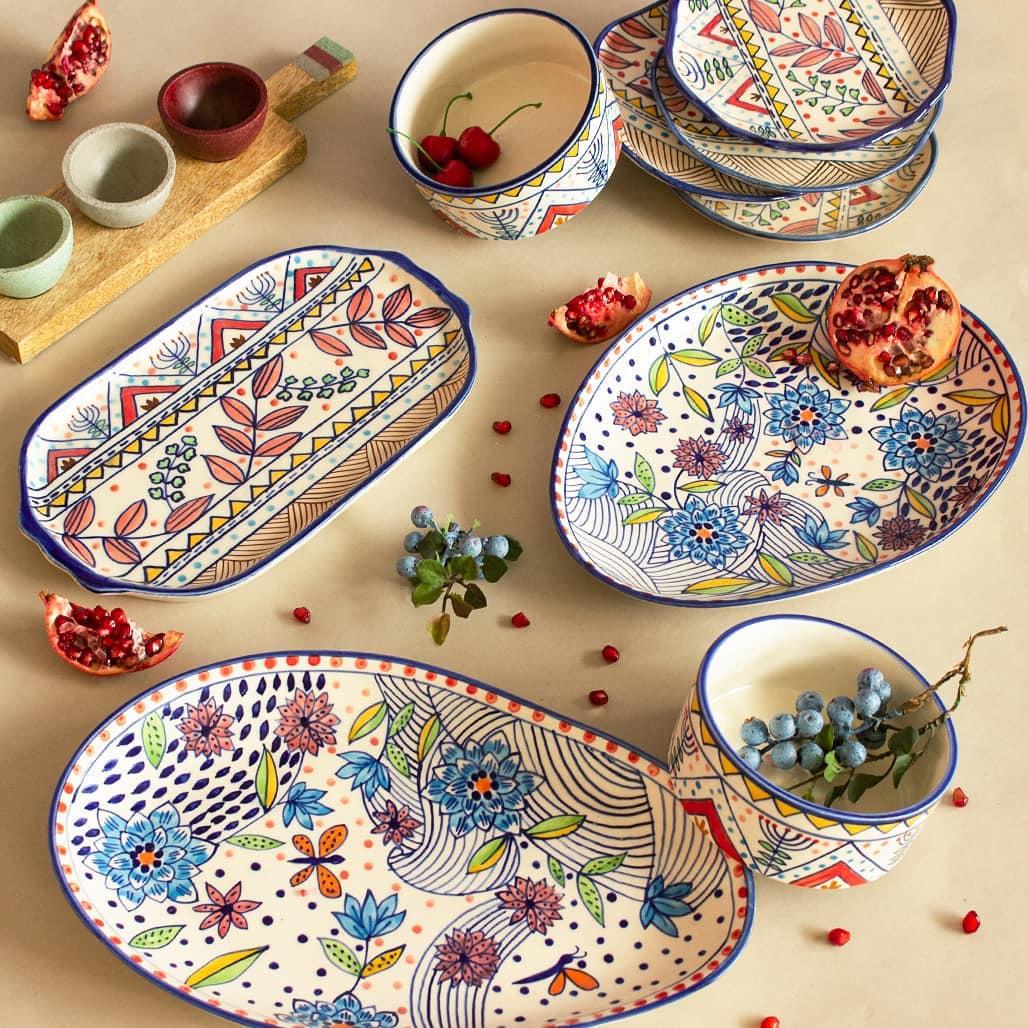 Image Courtesy: The Wishing Chair
Hands Down to the most convenient and beautiful traditional Indian wedding gifts idea. If you are looking for something elegant to gift, this wedding gift idea is an apt choice. Crockery and kitchen appliances are the most common gift choices given in diverse cultures. The home decor makes for long-lasting gifts. This category will brighten the idea of traditional Indian wedding gifts.
Indian Wedding Gifts Ideas For Guests
Planning an Indian wedding involves a lot of elements that make the function successful. The essential part of wedding planning is deciding the gift for the guests. Wedding return gifts should always be worth remembering. We have curated a list of common traditional Indian wedding gifts for you! Look on and find the best Indian wedding gift for your culture.
Box Of Sweets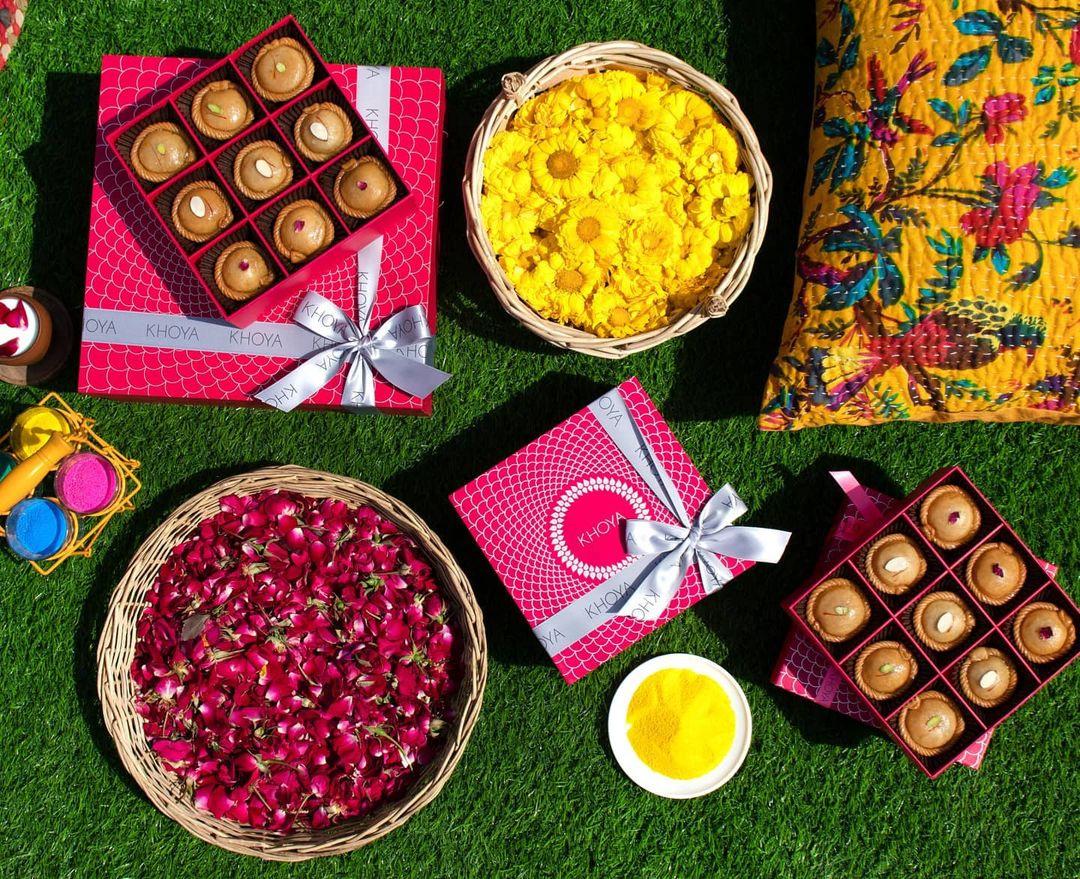 A sweet/chocolate box is the perfect Indian wedding gift idea for guests. This traditional Indian gift idea signifies 'Khushiyon Ka Dabba'. Sweets are a great traditional Indian wedding gift idea as is liked by everyone. In some cultures, gifting a sweet box to the guests is mandatory. Give a stamp of remembrance by giving a sweet box to your guests.
Gift Hamper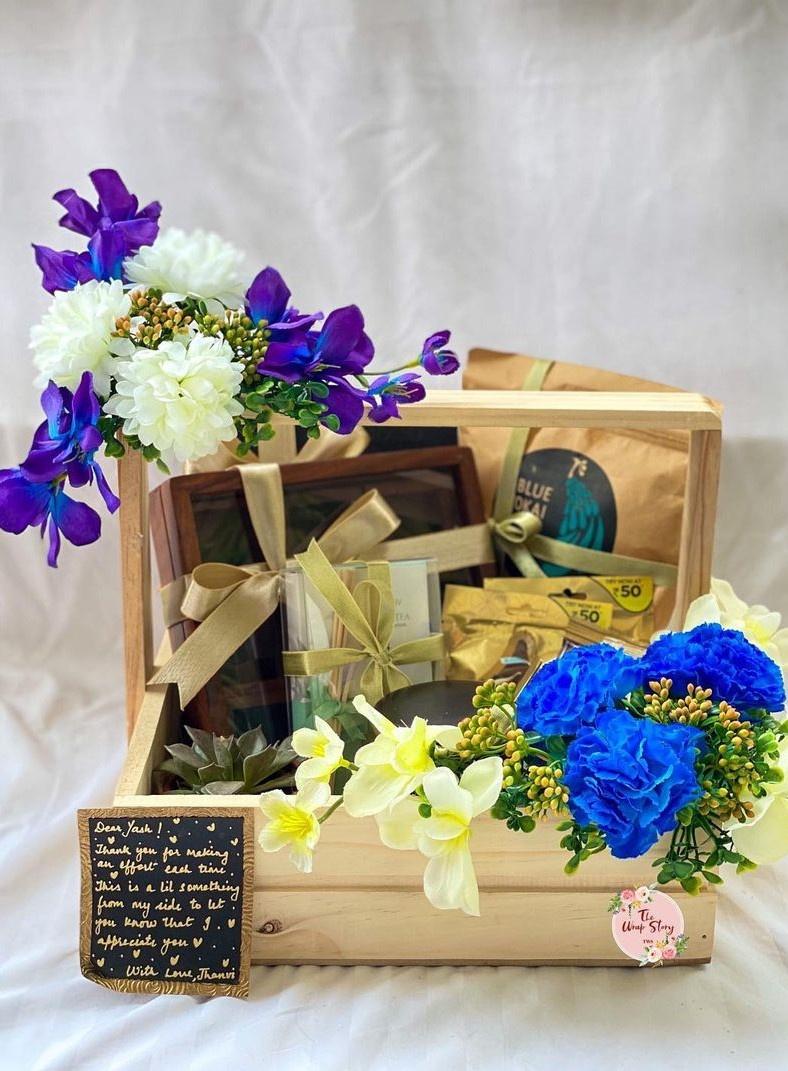 Image Courtesy: The Wrap Story
Indian wedding gifts are all about uniqueness. Indian wedding gifts are to be cherished forever. If you are looking for wedding gifts ideas for guests, gifting a hamper is the best option. Whether it's a Punjabi wedding or a Maharashtrian wedding, a gift hamper will do wonders. The hamper can include edible items, cosmetics, clothes, decor items and a lot more. Get wedding ready while you pick the most stylish Indian gift hamper for your guests.
If you want to make your gift a memorable one, these traditional Indian wedding gifts will break the wall of happiness with grace. Put some thoughts before you pick the absolute Indian wedding gift for your loved ones. The rituals and traditions keep the culture alive, and Indian wedding gifts add a cherry to the cake.
Did you bookmark the traditional Indian wedding gifts from the above list? Let us know in the comments below!