Check These Out-of-the-box Wedding Gift Ideas in India for D-day
Cash or sagan is not always the best bet when it comes to wedding gift ideas in India! Here are 12 trendiest and unique ideas that are worth checking out!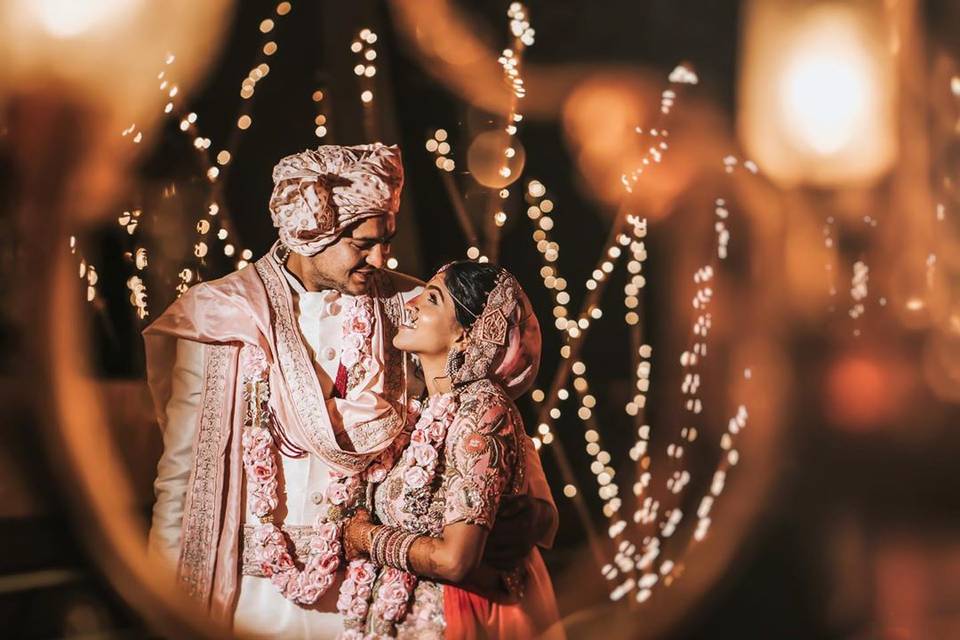 Whether you belong to the groom's side or bride's it is important to pick a superb gift for the wedding. When looking for wedding gift ideas in India, you'll see an overwhelming number of products, but just how many of them can truly leave an impact on the newlywed's life?
Discover our wonderful recommendations for wedding gift ideas in India so that you can choose the most meaningful and unique wedding gifts without necessarily spending too much money.
1. Honeymoon contribution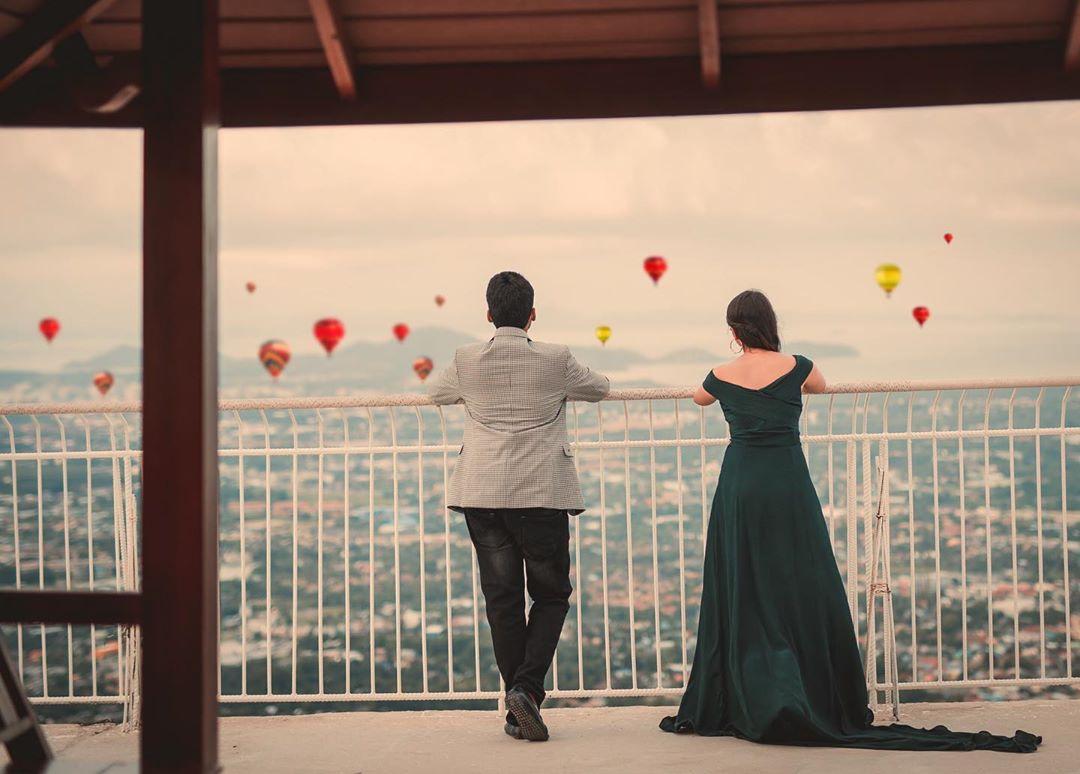 Honeymoon trips are important as they not only give the couple (finally!) a chance to spend time alone but also to click memorable pictures for social media.
While brainstorming about wedding gift ideas in India, consider making a contribution to their honeymoon trip. You can book their flight tickets, an unmissable excursion or a romantic candlelight dinner by the beach, based on your budget or the couple's preferences.
2. Support their charity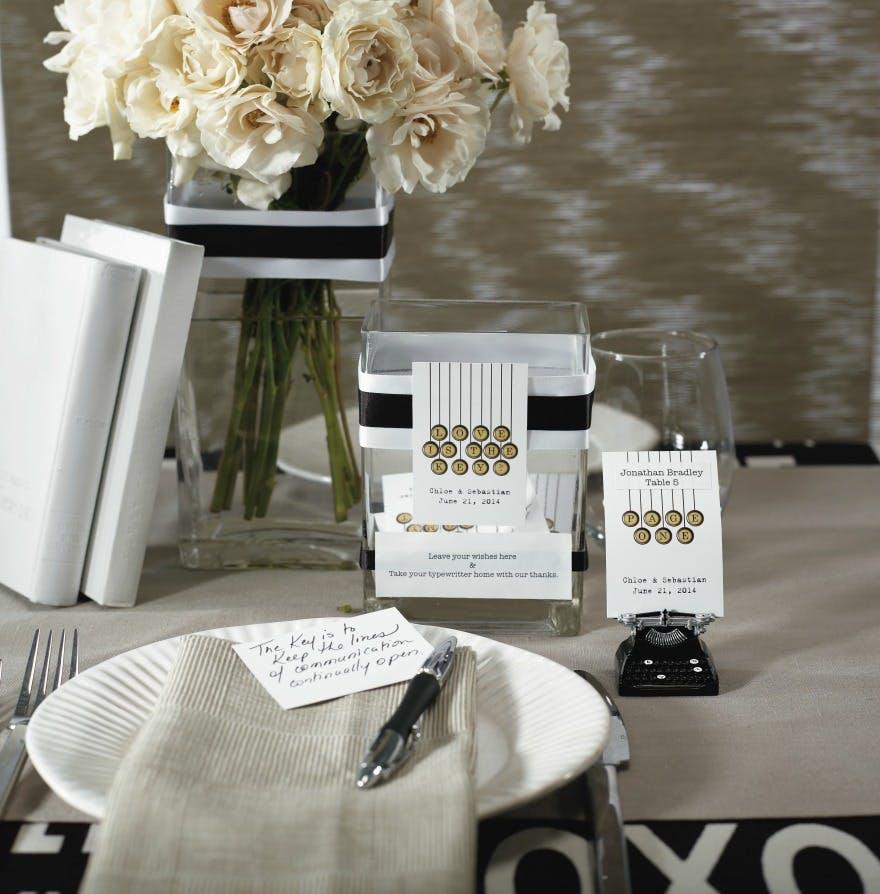 Image courtesy: Confetti Shop
For the couple that believes in good deeds, what better way than to support a charity of their choice. This concept belongs to lesser-known wedding gift ideas in India but it will leave you content. You can arrange to send food, goodies, books, clothes etc to an NGO on behalf of the couple.
When all else fails, you can simply make a donation in the couple's name to the charity. Isn't that a beautiful way to spread more love?
3. Help with wedding expenses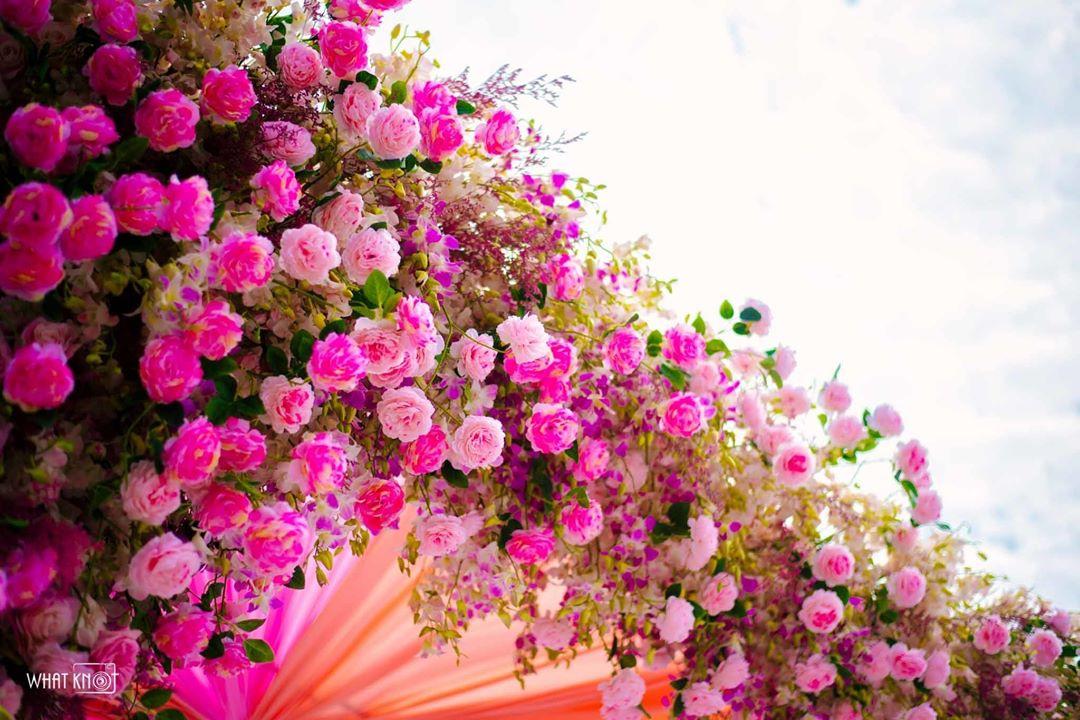 This is one of the most unusual wedding gift ideas in India but it can prove to be life-changing for many couples. You may offer to cover one of the main wedding expenses so that the couple can create their dream wedding without going broke.
Offer to pay for the flower service, food, photography or even the makeup artist to help out your dear friends. Of course, you need to be internally involved and convince the couple before stepping in.
4. Handmade gift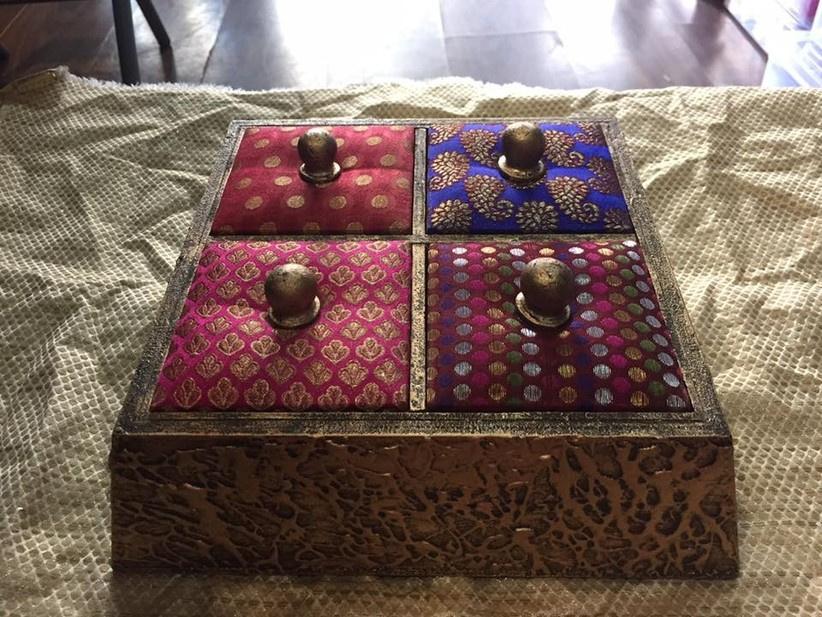 The world has evolved and we get almost everything in the market but even today handmade gifts are valued a lot. You could create a craft with the couple's wedding card to make it memorable.
Other options include hand-painted home décor, macramé or woollen products, sweet treats, aromatherapy candles etc. Regardless of what you pick, we are sure the couple is going to love it for your thoughtful gesture.
5. Art pieces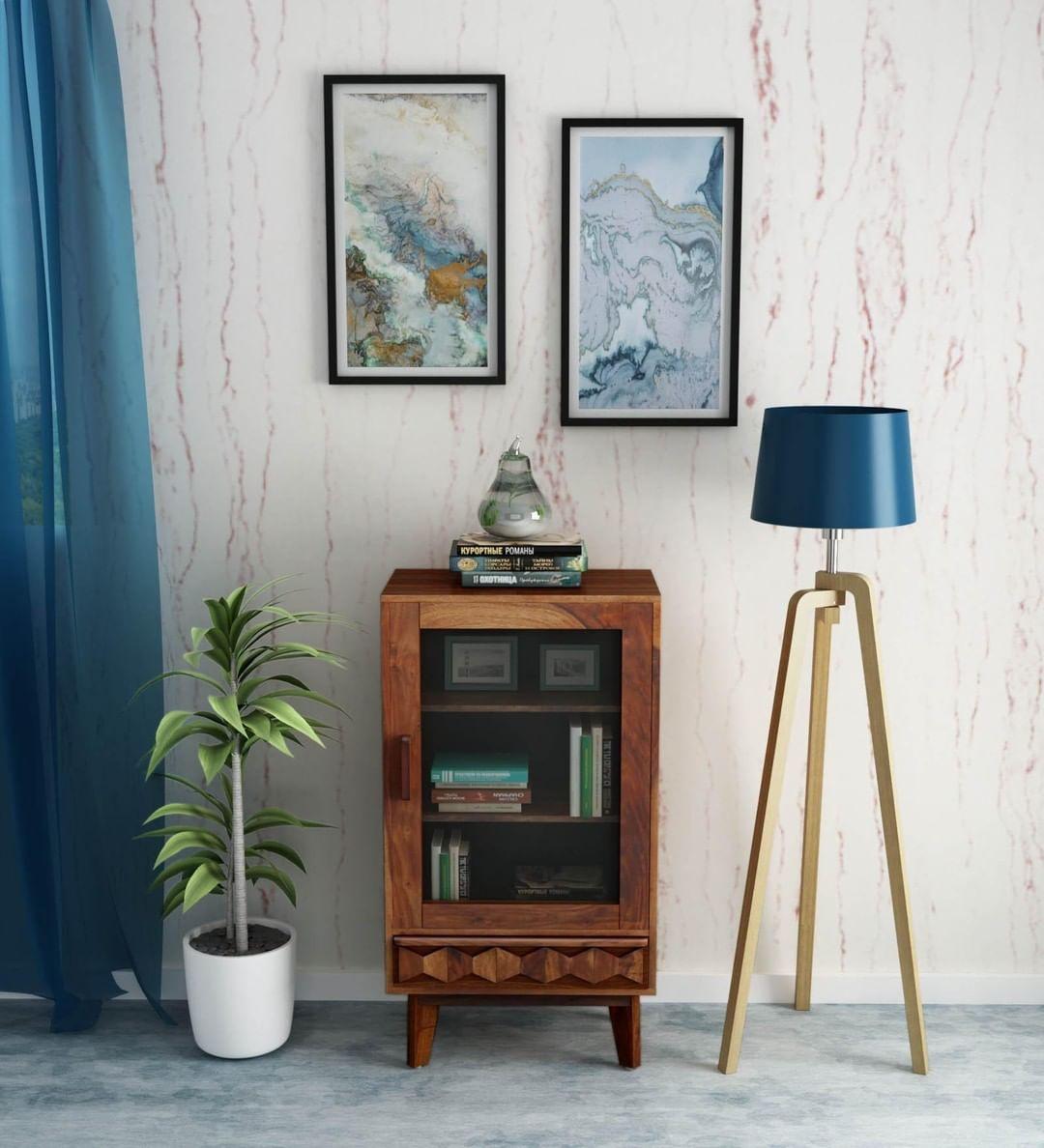 Image courtesy: Pepperfry
The couple does not necessarily have to be an art fanatic for you to gift them something special. The idea of gifting art, be it a painting or specially curated song for their wedding, is unique.
Hence, a perfect way to make your gift memorable among other predictable wedding gift ideas in India. You could explore art galleries to find a novel item from up and coming artists. If you can afford, you can commission an established artist to create a personalised item.
6. For gym freaks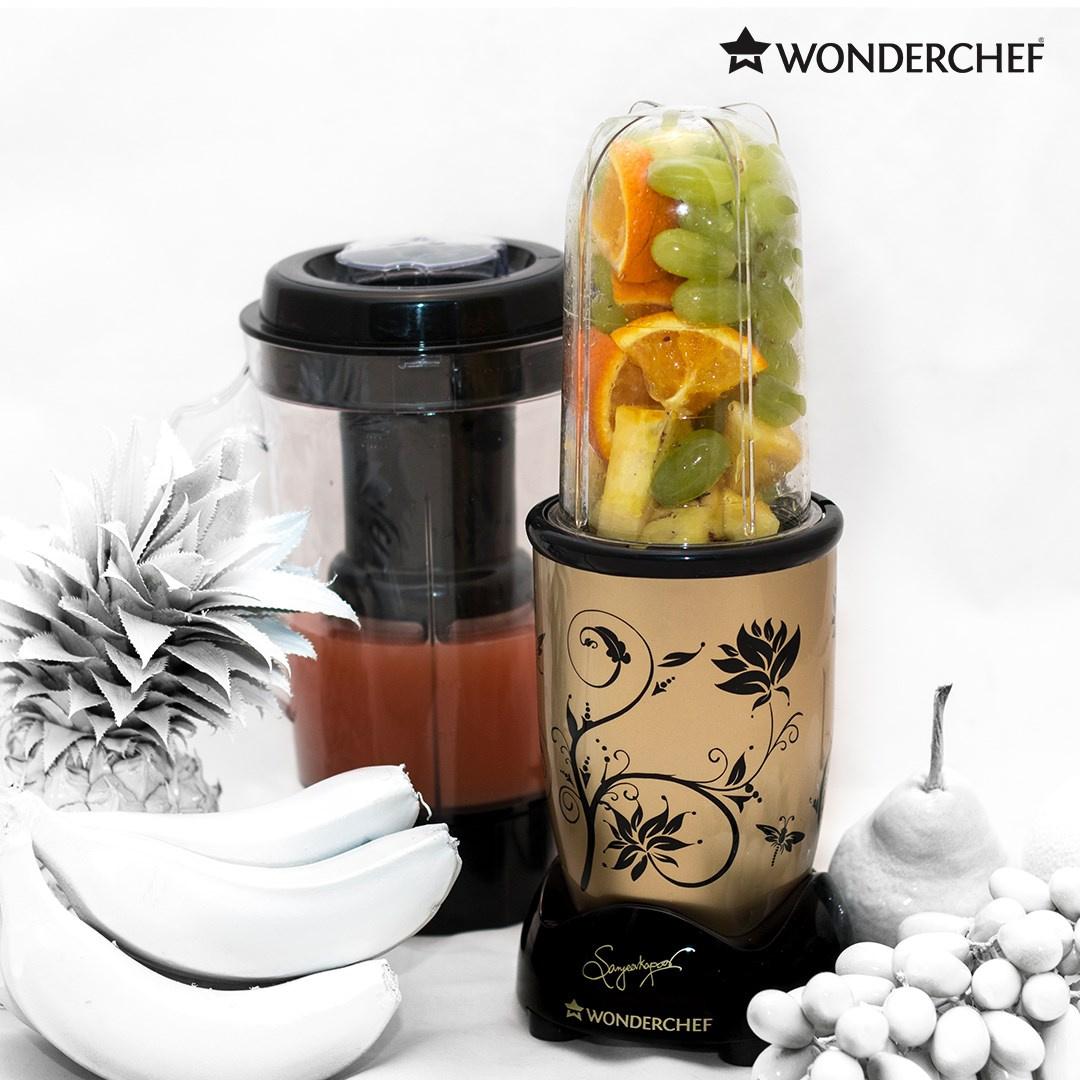 Image courtesy: Wonder Chef
The couple that sweats together, stays together. Don't you all agree? The number of fitness freaks is increasing and you're in luck if the to-be married couple belongs to this section. The thought is to look for wedding gift ideas in India that are suitable for health and fitness enthusiasts.
We recommend getting matching activewear, a high-end blender for smoothies, spiralizer to make vegetable noodles or couple fitness watches.
7. An album of the couple's life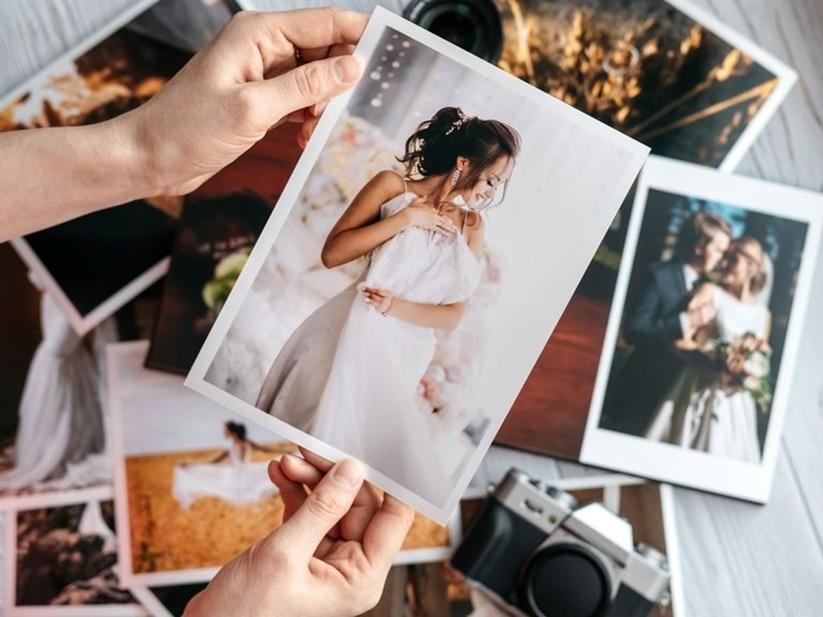 Image courtesy: The Knot
Of course, newly married couples have their wedding albums created by professionals but they often lack a personal touch. If you know the couple personally, you could pick their most amazing pictures from their social media profiles to create an album of memories that they have created so far together.
This personalised album will give them a chance to preserve all of their memories together.
8. Flower boxes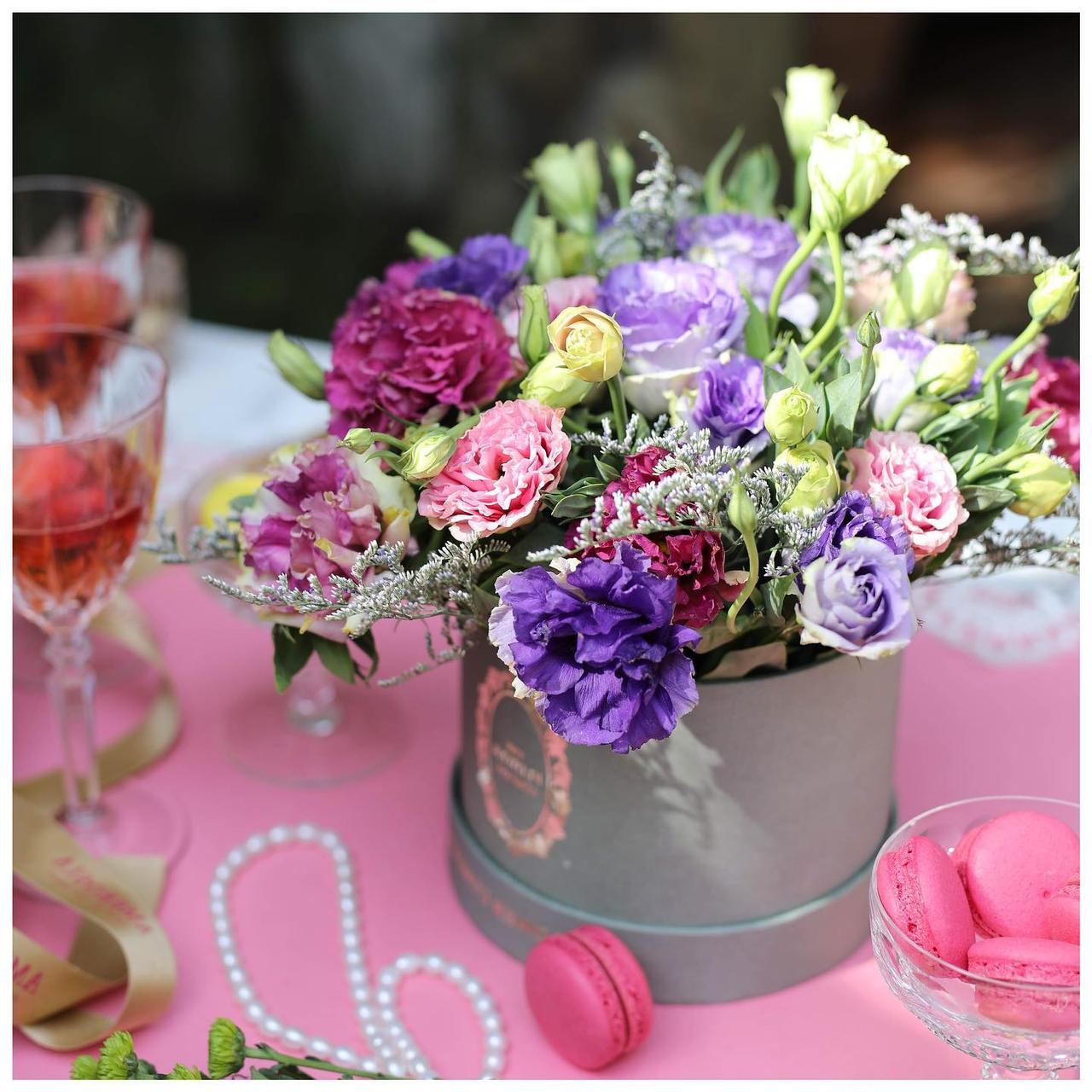 Image courtesy: The Flower Company
Roses, lilies, carnations, hydrangeas, daisies – you can pick any flower but we are not talking about basic bouquets. This is the time and age of gifting luxury flower boxes on weddings.
The best part is that if you cannot make it to the wedding, you can get a flower box delivered to the couple's doorstep. Unlike regular bouquets, the flowers in these luxury boxes last a long time. Another plus point is that the stunning boxes can be used later for storage.
9. Matching watch set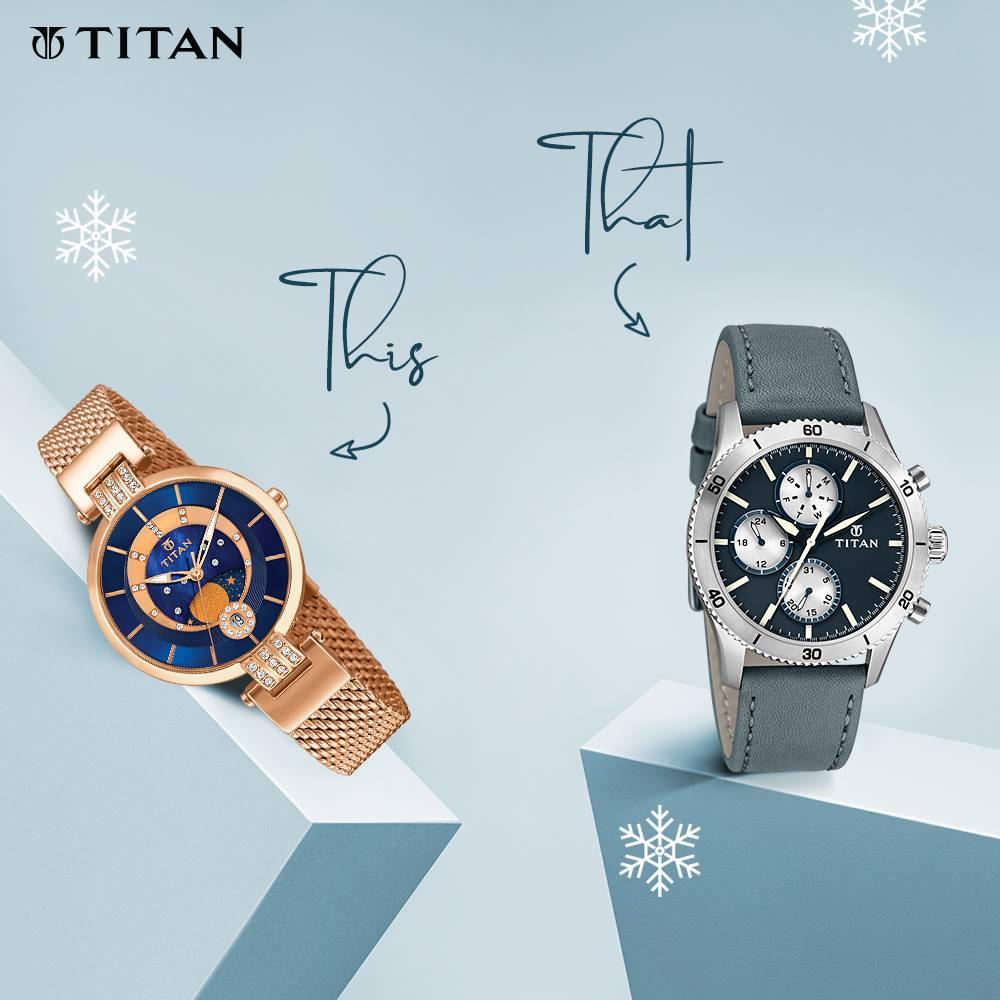 Image courtesy: Titan
His and her watch sets make an excellent wedding gift because they are useful and romantic at the same time. Such matching sets give the newly-married couple a chance to do twinning in a very subtle way.
You can buy universally loved silver and golden watches for their versatility or speciality sports or smartwatches, again based on the couple's preferences.
10. Air B&B gift card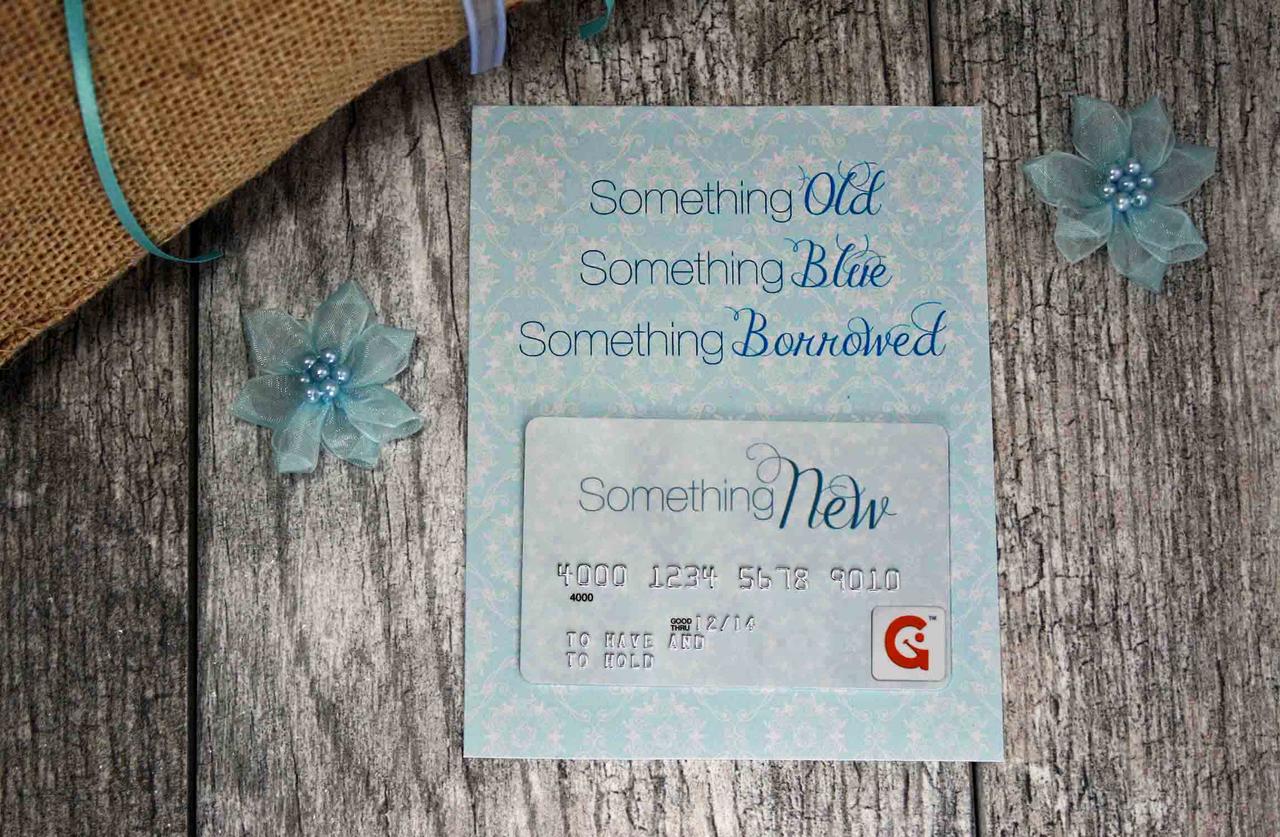 Image Courtesy: GiftCards
Air B&B offers extensive styles of homestays all across the globe. Instead of booking a particular hotel or stay for the couple, gift them a gift card. These easy to use gift cards offer an unforgettable experience and the best part if that they never expire.
So, if not during their honeymoon, the couple can redeem it sometime in future, as per their liking or travel plans. This gift idea is perfect for couples who like to travel often or desire to experience a luxury stay.
11. Platinum love bands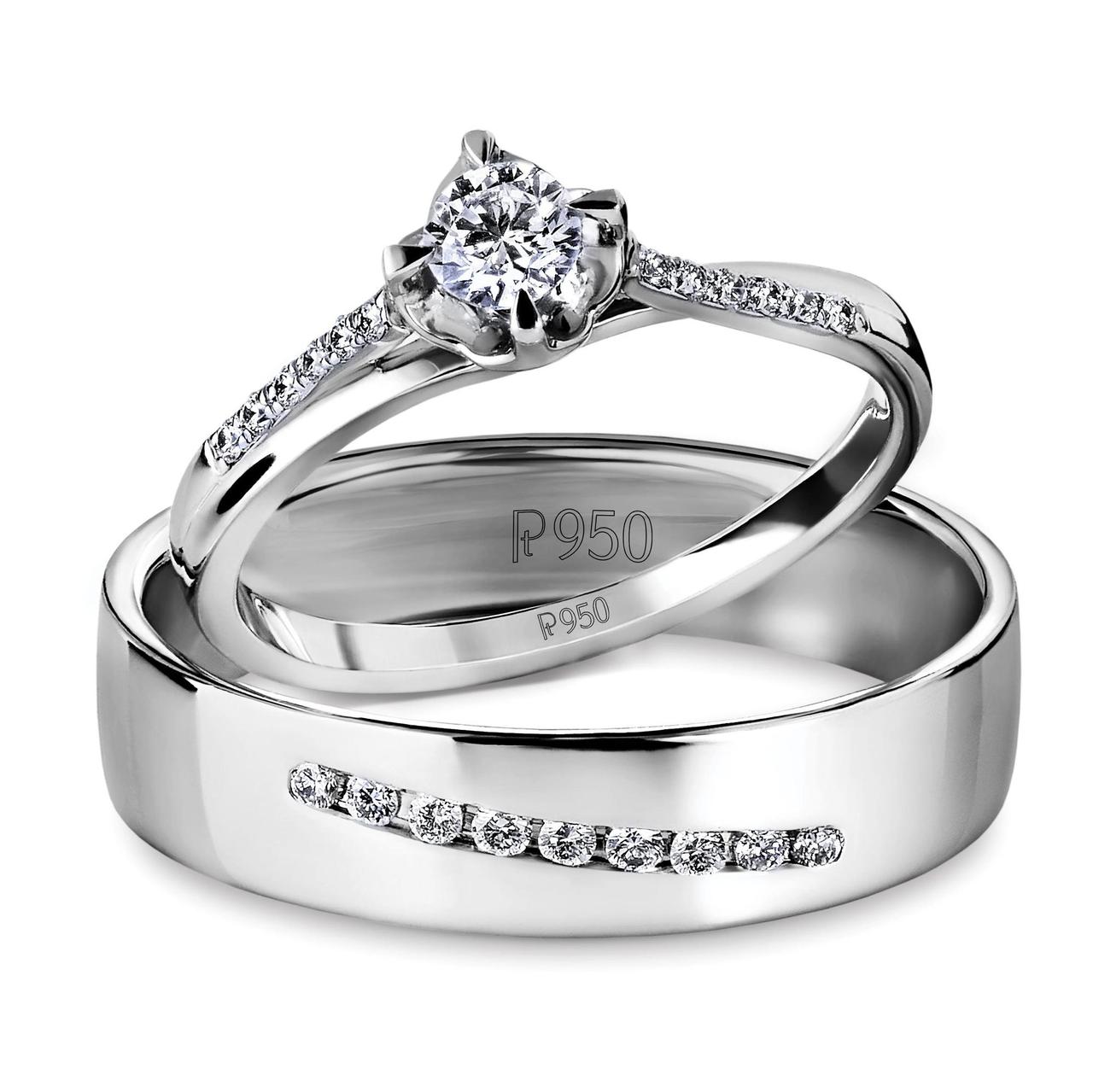 For millennial couples, nothing says 'forever' like platinum love bands. Platinum jewellery symbolizes pure, rare and eternal love, which makes it a trendy and thoughtful gifting option at a wedding. Moreover, unlike gold or diamond jewellery, platinum does not look too over-the-top for everyday life.
The fact that these bands match and signify the promise of a lifetime makes them one of the most romantic wedding gift ideas in India.
12. Bed linen set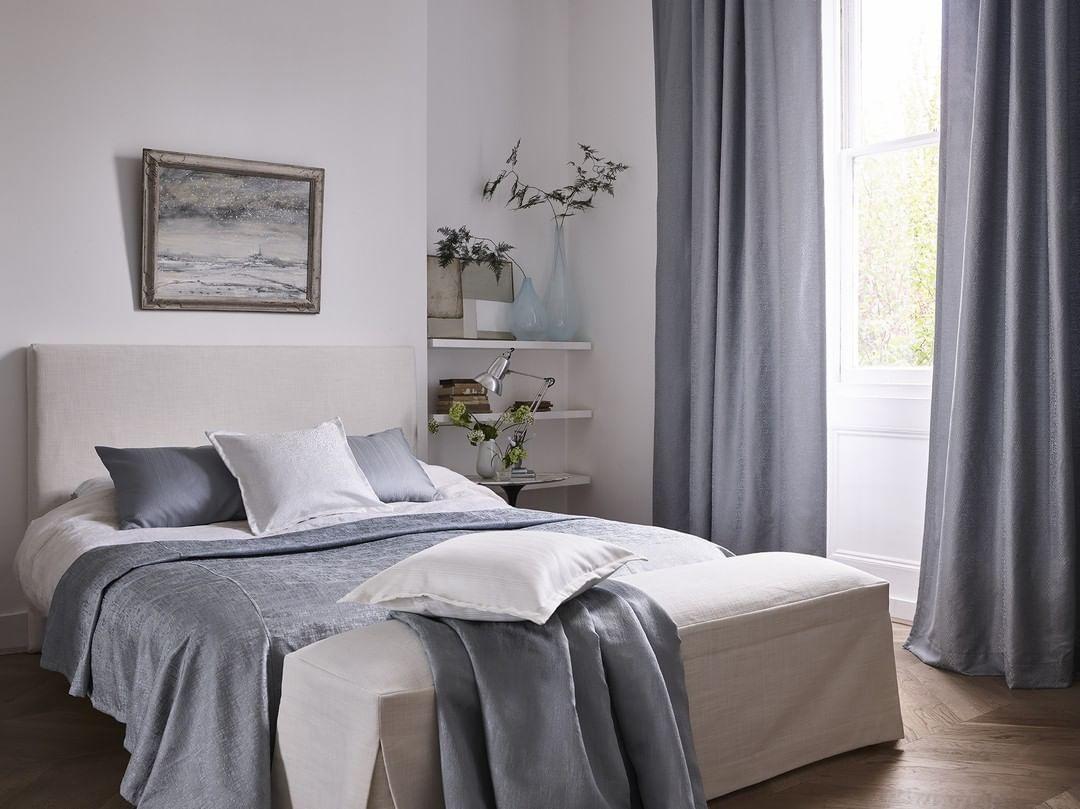 Image courtesy: D'Decor
The bedroom holds a lot of importance for newly-beds, so get them a gift to amp it up. Bedsheets and beddings are the perfect upgrade gift for the newlyweds. Luxurious sets that include multiple pieces give a hotel-like comfort and appeal to the bedroom.
With your gift, get them started with high-quality and pretty bed linen that will ensure a good night's sleep while prettifying the room. It might sound like the biggest cliché in the book but, yes, when it comes to wedding gift ideas in India, your thoughtfulness matters the most.
Finding wedding gifts, be it for your friends, cousins or colleagues, can be an overwhelming experience. But, here we have made it easy for you. These wedding gift ideas in India can prove to be a great choice for everyone, whether you are close to the couple or not.
Share more wedding gifts ideas for Indian couples in the comments below!