Pick the Right Lip Smacking Indian Wedding Menu for the Wedding
Here's how you can score on all three in choosing the right Indian wedding menu for your Indian summer wedding! Hint, hint - Refreshers and Icy, icy treats!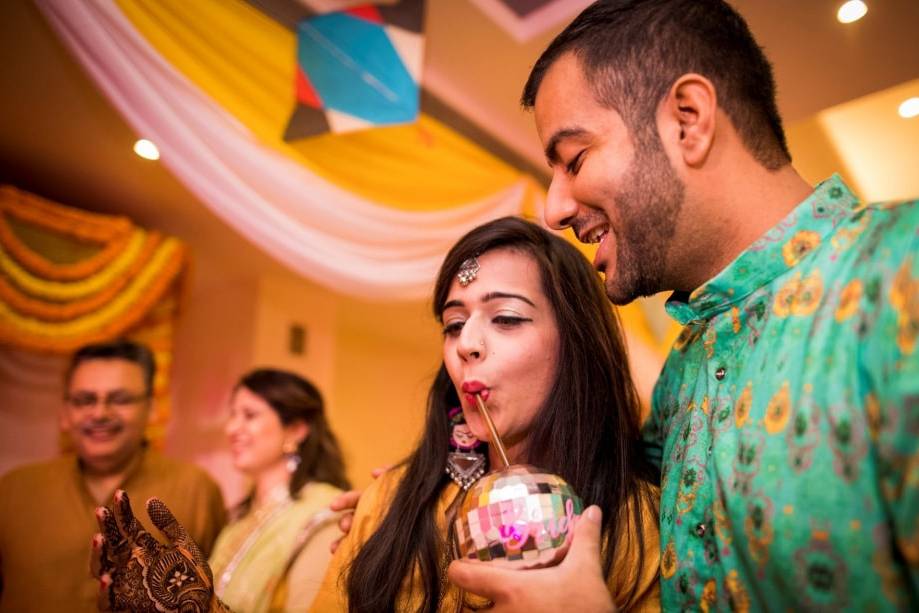 Planning an Indian summer wedding with an Indian wedding menu? After all, isn't it the food and the flavours which entice people to come for weddings? The Big Fat Indian Wedding is incomplete without delectable and scrumptious foods. From the refreshing drinks to the spirited ones, tasty starters, and yummy mains, and of course the indulgent sweets - knowing what you pick for your guests is really what makes for a savoury memory.
That said, an Indian wedding menu is only a hit when it is planned according to the season. Picture this - you enter a wedding in the sweltering Delhi summer season and are offered a hot cup of coffee as a welcome drink, instead of Thandai or an iced lemon mojito! Avoid this kind of a goof-up, by this Wedding Menu planning guide.
1. Planning Food For A Summer Wedding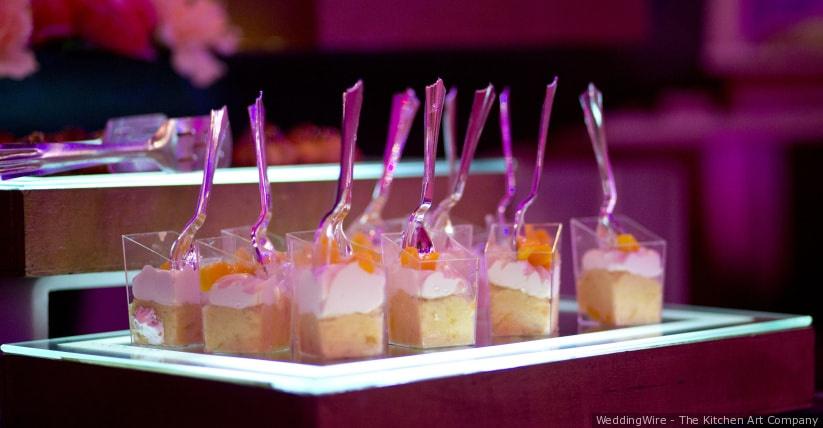 Traditionally, When we think of Indian wedding menu we automatically think of heavy foods, laden with cream and ghee, hot Indian loaves of bread and extensive choices of vegetarian and non-vegetarian foods. Continental foods have also been on the cards for years. These days, people don't stick to a single cuisine and guests can hop from Italian dishes to Mexican, Oriental and more. Remember, your wedding menu is first and foremost, dependant on the wedding season.
So, a summer Indian wedding menu has got to pick up on the flavours and the foods that make eating in summer just as much fun as gorging on food in chilly winters.
2. How to Begin Planning the Wedding Menu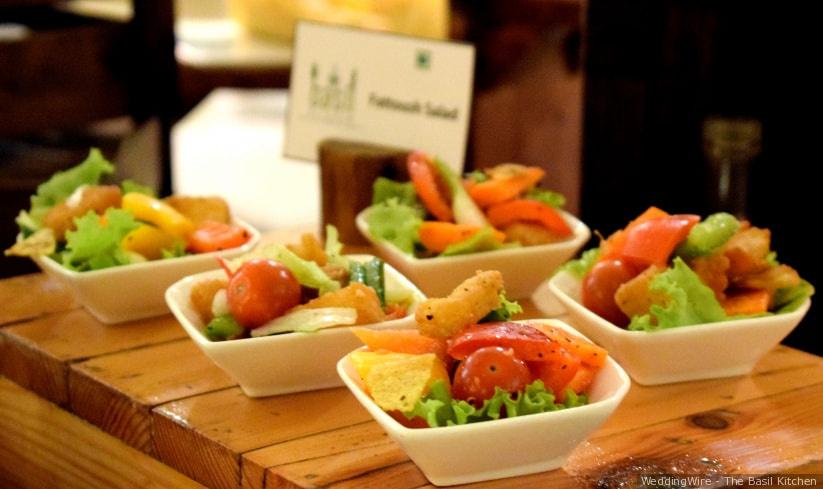 Cool foods, fruits, mild flavours or pairings of hot foods with ideal beverage options should be your first point of call. You can also consider iced treats and sweets. And those are the questions you need to ask in terms of offerings you expect from your wedding caterer to fix your Indian wedding menu.
The first step is to book the venue and the very next is booking the caterer. And to do that, you need to be clear about the number of guests, location, venue and an average understanding of the different courses you want. Of course, the caterers will help you understand this better and give you more details, but being prepared always helps.
Start doing your own research for your Indian wedding menu by:
Seeking inspiration online - through Pinterest, Forums, Instagram and other platforms
Asking friends and family who may have hosted a wedding in recent times
Recommendations from other vendors, especially from the venue
Attending Food tastings
NOTE - Some Wedding Venues have their own specific wedding caterers, so you may want to check that first.
3. When Should You Begin Planning Your Indian Wedding Menu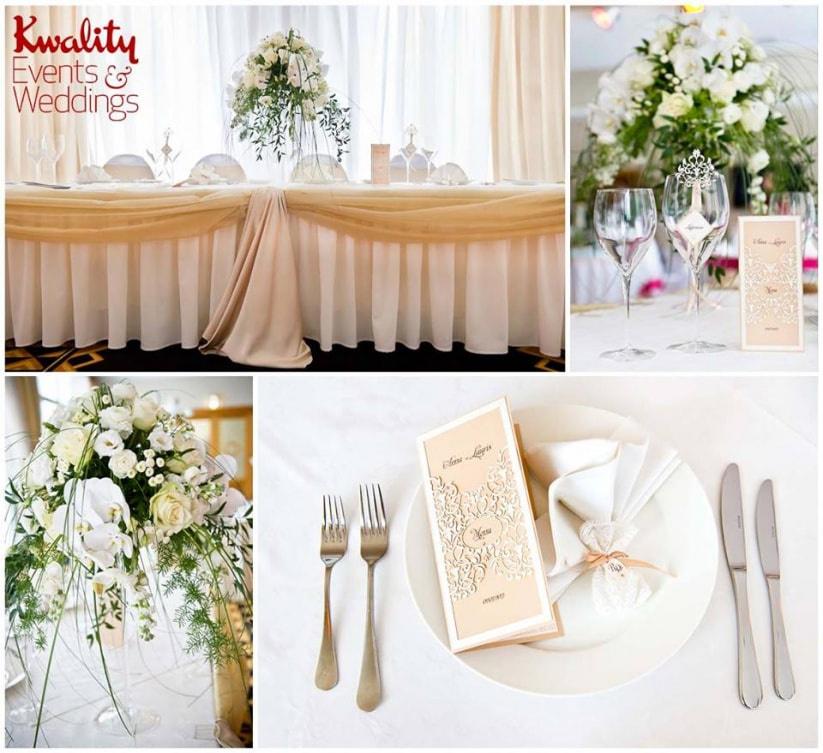 Image courtesy - Kwality Weddings & Events
The planning for the wedding menu begins right after you have chosen your wedding caterer. Ask for options, go through the existing menus and understand what the caterer has to offer for a summer wedding. You need to see how flexible the caterer is and how willing is the caterer to include your specific demands. Start looking for summer wedding menu options. Think of all the possibilities and definitely don't skip your own favourites.
4. Who to Plan the Indian Wedding Menu With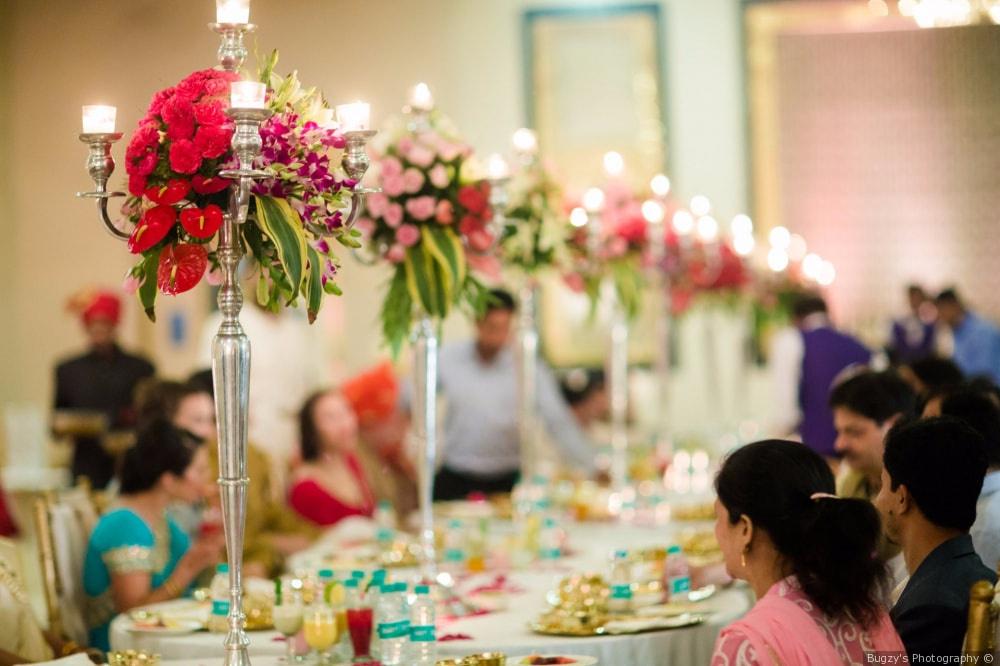 Include your partner, both the families and even your bridesmaids/groomsmen. More thinking hats, more creativity!
5. Things to Keep in Mind for the Summer Indian Wedding Menu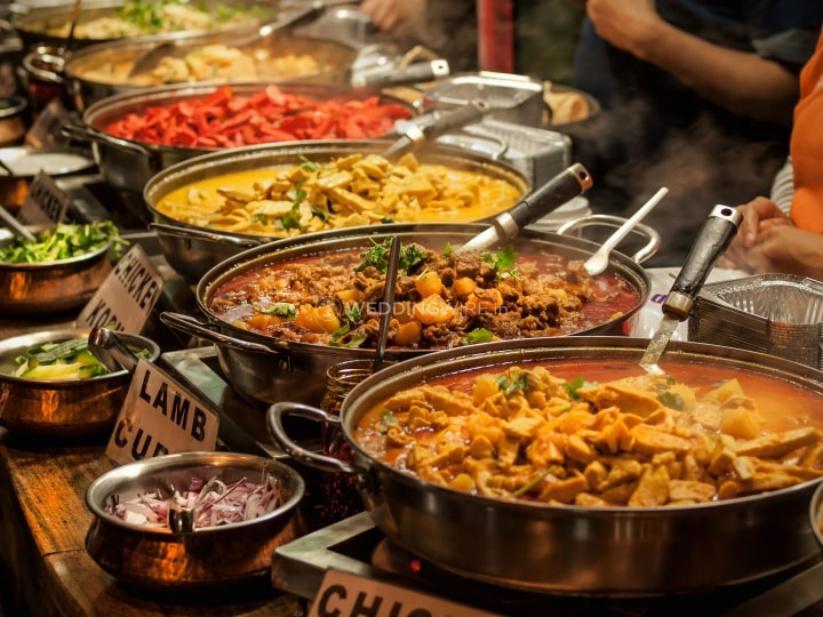 Ready to plan your summer Indian wedding menu? Here are the key points to consider before you finalise the details:
a. Wedding Banquet Budget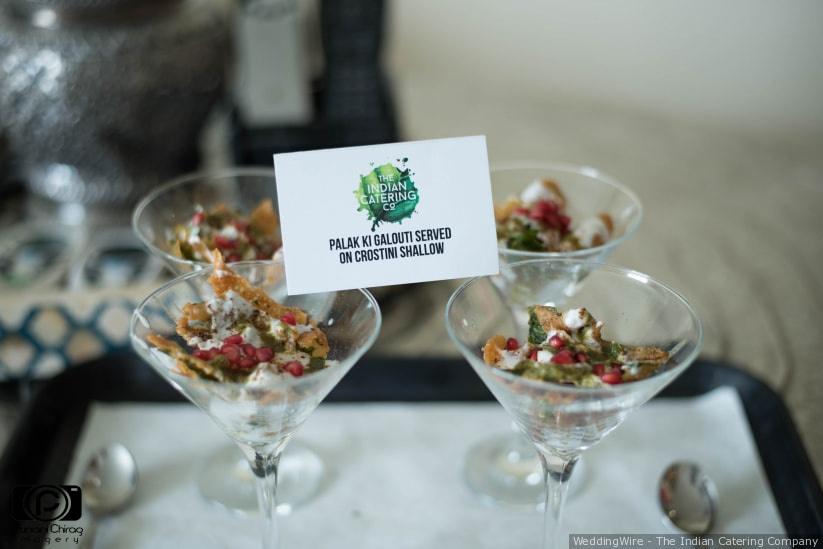 Weddings are a huge event which requires a lot of money, especially our very own 'Big Fat Indian Weddings'. Working on a budget helps you plan things better without leaving you deep in debt in the end. What's more, it's better to keep a separate budget for wedding catering and try to stick to it. It may be tempting to splurge and get everything, but don't lose your budget focus.
b. Add Your Individuality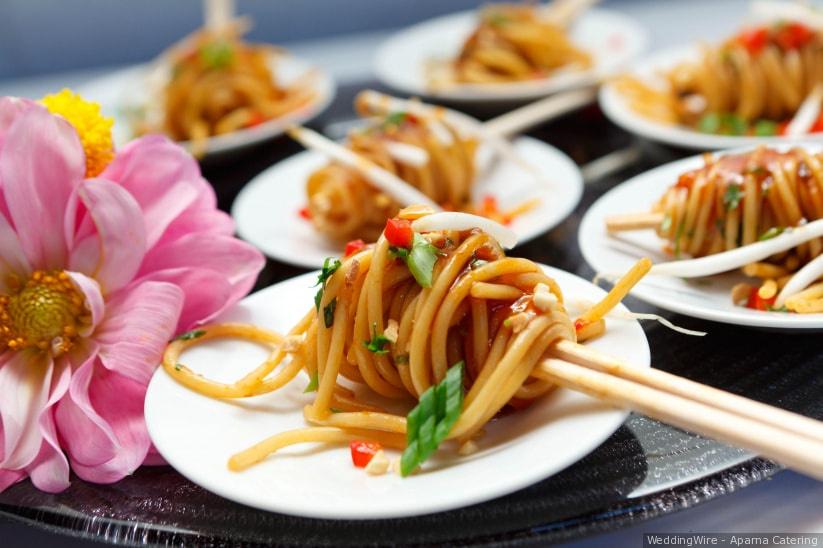 This is where your Inspirations and scope of creativity comes into play! Think of your favourite summer treats and try adding them to your menu. You and your partner definitely need to have your favourites included. Since it is a summer Indian wedding menu, think of cool and refreshing food options instead of the boring, the mundane and the expected. Focus more on refreshing drinks and snacks like coconut water, mojitos, lemonades, Dahi Papdi Chaat, Ice Golas – the options are endless!
c. Balancing with Crowd-Pleasing Items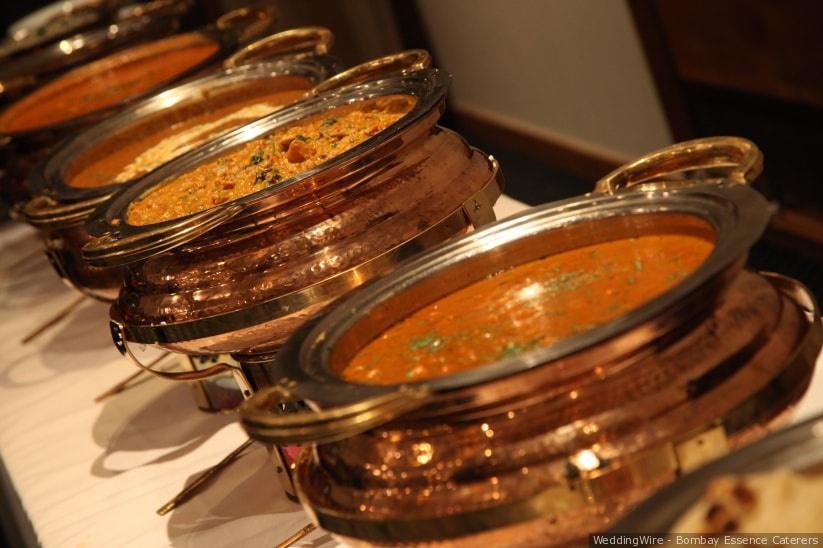 Even though it's a summer wedding and it's YOUR wedding you can't completely skip the 'wedding favourites'. The summer wedding menu you choose must incorporate something for everyone, whether you personally like it or not. For example, if you feel it's too hot for butter chicken and naan and you'd rather eat a pasta; does not mean all the aunty ji's will be happy with that too. So yes while you can choose a special summer wedding menu and personalize that, balance it with what people are 'expecting'.
d. Choosing the Different Courses for the Menu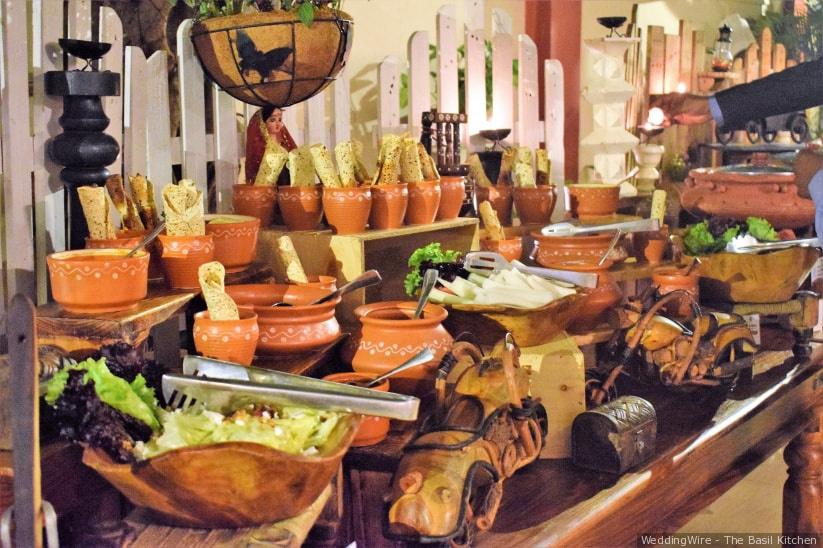 How lavish are you planning the wedding and the wedding menu to be? Will it be a fancy 7-course meal or simpler foods? The different courses must be filling but for a summer wedding, the menu can be simpler and options lesser.
Summer weddings are more focused on cool drinks, refreshing snacks like Pani-puri and then the much-awaited ice creams. The main course can thus be simpler because people don't tend to overeat and indulge too much during the summers.
6. Always Remember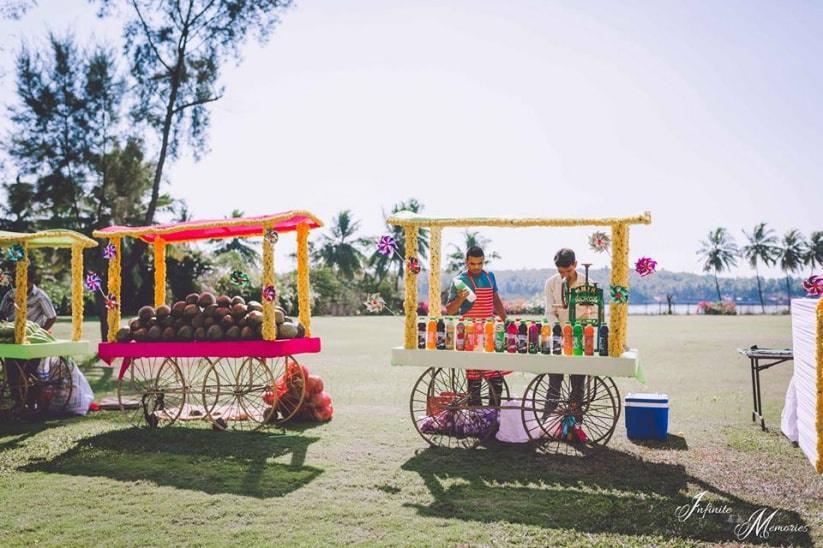 Think cool and refreshing
Keep your Main course simpler, with lesser options
Bring in all the fresh vegetables and their many vibrant colours- salads, juices, fresh fruit desserts, colourful coolers and drinks...
Choose options that won't easily go bad in the heat, avoid rich dairy products.
Add personalised corners like a Nariyal Paani cart, crushed ice gola, Candy Floss etc.
7. How to Ensure Things Happen, as Planned?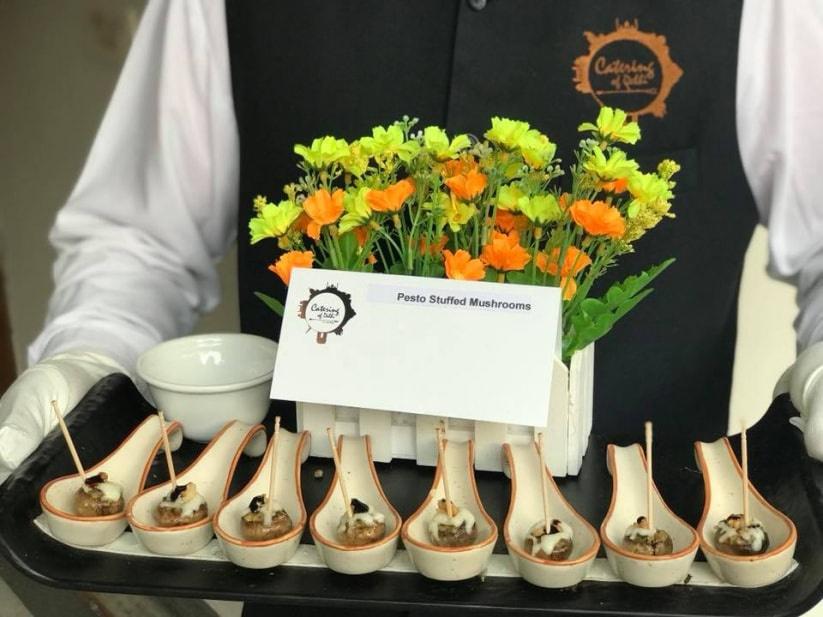 You may have chosen the best of the wedding caterer in town and planned the most amazing summer Indian wedding menu; always be prepared for failed plans. Anything can happen last minute to disrupt your well-made plans but that's not the end of it all.
Always have a Plan B in place, especially when you are planning something as important and crucial as your own wedding. Choose a caterer who may have shown similar prospects and also have a backup plan for the summer wedding menu. For example, if coconut water was your 'welcome drink' but the coconut vendor decided to go MIA last minute, have chilled glasses of lemonade ready.
You get the point right? Every plan must have a backup plan and if you start this planning process in time, you will have the time to formulate this equally efficient Plan B too. Ready to make the most of that bright sun and brighter daylight? Soak in the sun as you indulge in some delicious foods and flavours that will keep your tummy full and spirits high.
8. Acing the Perfect Wedding Menu Game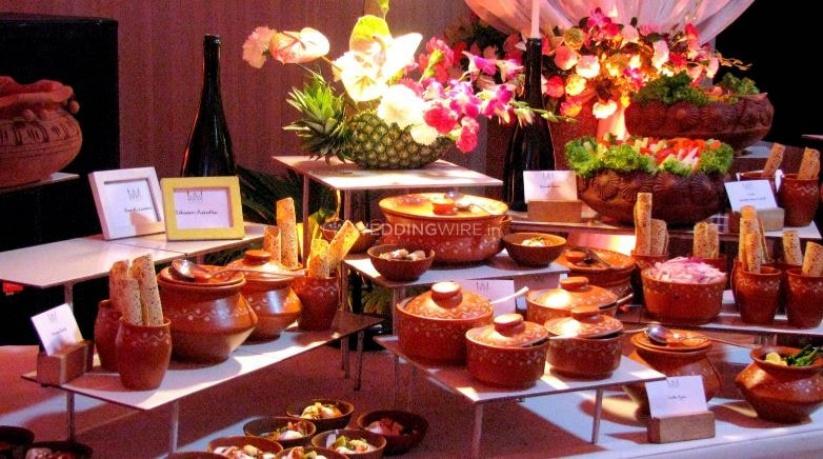 Indian weddings are the grandest of the celebrations and are known for their scrumptious range of cuisine displayed for everyone to relish. But deciding upon its menu for the variety of ceremonies is one of the challenging tasks that you would face while planning your grand wedding, as most of the guests might not agree on the food choices that you like. Here are a few points to bear in mind and cross-off your list as you plan the perfect wedding menu.
Menu from the venue - While choosing a location for your ceremonies has a look at the cuisines and culinary delicacies offered by them before booking a specialised catering service. It would narrow down your options to choose from only what you would be needing.
Unique is the key - Always think of what can make a particular ceremony of your wedding different from the rest and plan your menu according to the theme of the event. If you wish to plan an open event in the day, you can opt for light snacks, continental delights and finger food which people can eat while moving around fro beautifully decorated stalls.
Popular choice - It is always best to incorporate few delicacies which are popular among all the age groups and are enjoyed by everyone. Keeping treats like these will surely win over your guests while they would have the best culinary experience.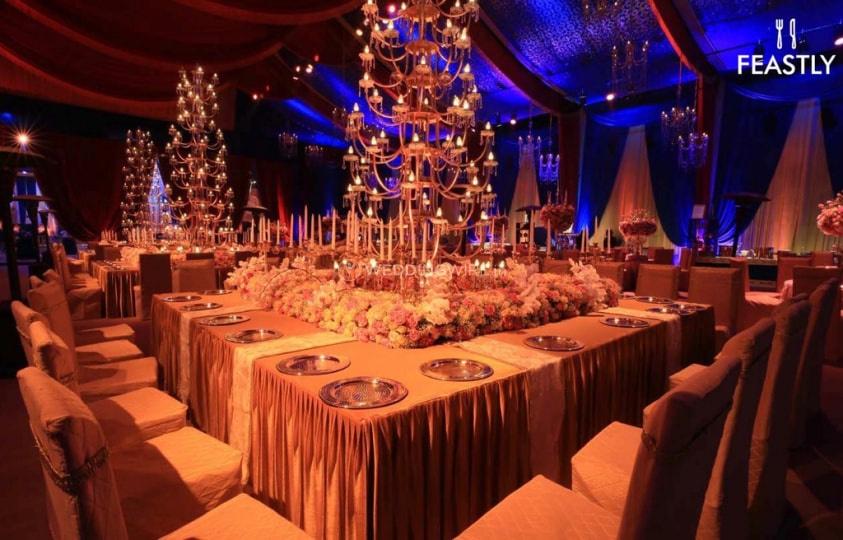 Your Indian wedding menu should be nothing short of perfect. More than anything else it is the food that your wedding guests remember for a long, long time. So, make sure you spend quality time in finalising the caterer who satiates your hunger pangs and thirst like no other.
From a lip-smacking food spread to some berrylicious mocktails and cocktails - nail them all and you will host the wedding nobody will be able to forget for a long time to come for your Indian wedding menu. Visit a few caterers and have food tastings in plenty and only then settle on the one that wowed you the most.
What will you add to a summer Indian wedding menu? Share your ideas with us and help us make summer weddings 'cooler'.