Check Out These Best Hotels in Delhi to Host an Epic Reception
Planning to host an iconic Reception dinner? Here is a list of some of the best hotels in Delhi with price & special features. Read to pick your venue right!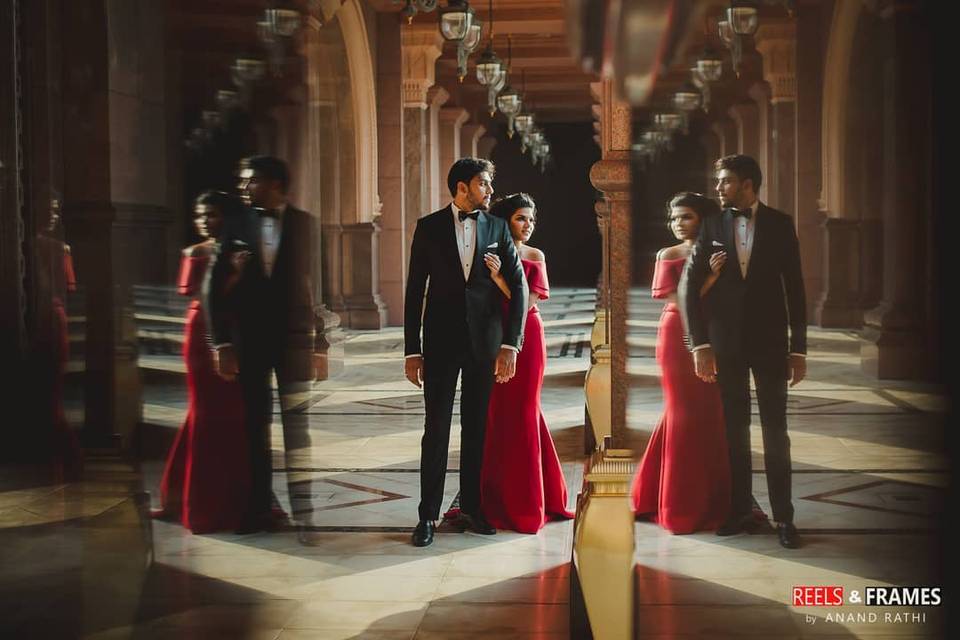 Once the wedding is over, most of your stressful tasks are over too. Now all you need is to plan a grand bash with food, drinks, music and more! Hosting a reception party is one of the fun events in the whole wedding planning. It marks the final occasion of a week-long (or more) celebration! You've picked a gorgeous evening gown and stunning diamond jewellery set to go with it; you've invited all your friends, relatives and close ones with personalised invites for the big night.
Therefore it needs to be organised at a special reception venue. So, here we are with names, prices and special features of the best hotels in Delhi you could consider. Read on and take your pick!
Radisson Blu Hotel, Dwarka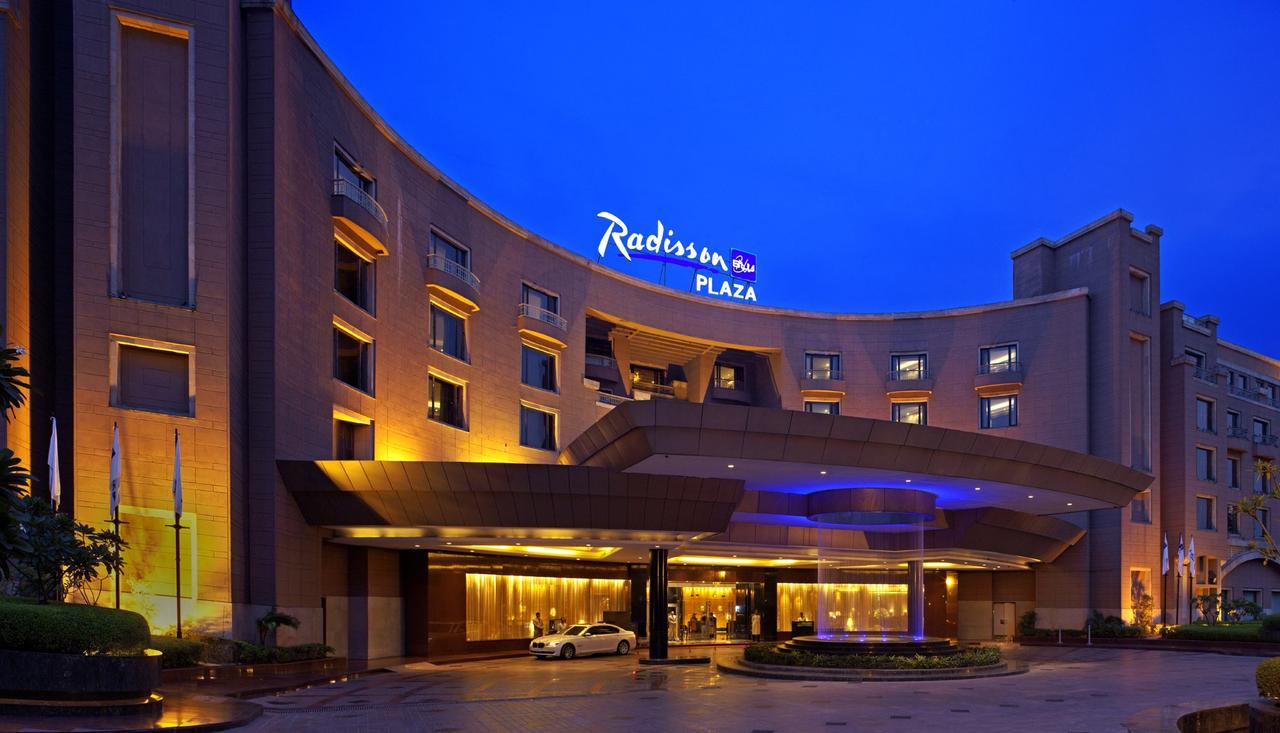 The highly skilled team of professionals, excellent service quality and close proximity to the airport, Radisson Blu Hotel is definitely one of the best hotels in Delhi. Their premium event spaces like the Aab Mahal banquet hall, poolside areas, ballrooms and terrace give you multiple choices to organise your own event. Their in-house decor and catering teams are extremely talented and would make sure that you don't have to stress about anything.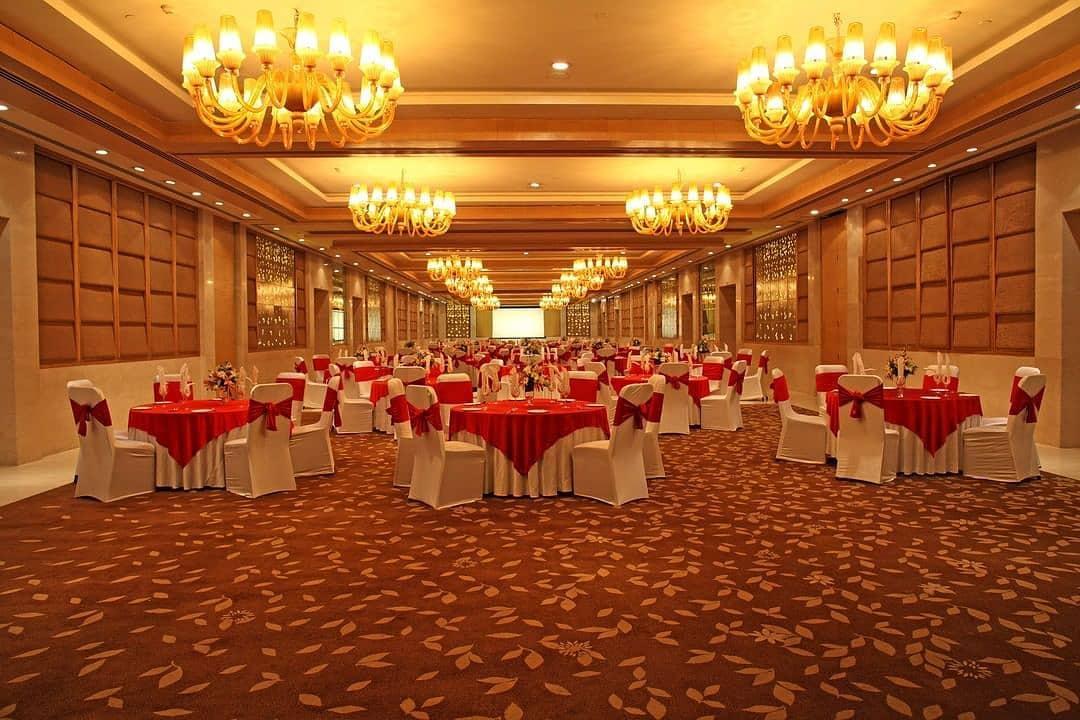 Price per plate: ₹1800 (Veg) ₹2100 (Non-Veg).
Capacity: 60-900
USP:
Jaypee Greens Golf & Spa Resort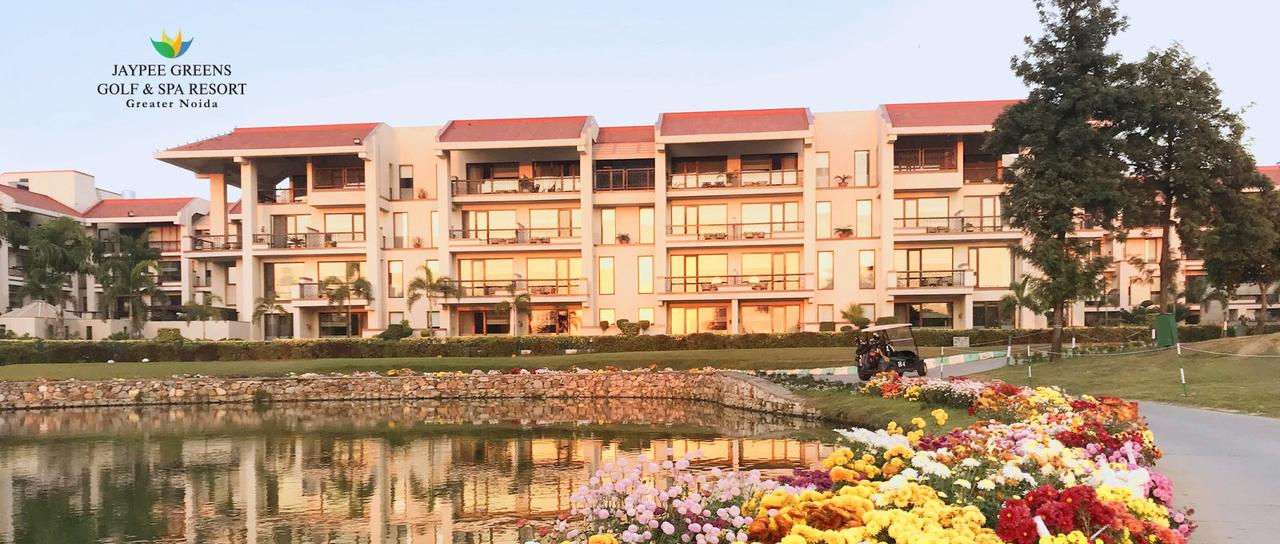 Located at Greater Noida, Jaypee Greens Golf & Spa Resort is the best hotel in Delhi if you're looking for a venue that has an expansive green area with a stunning view. The three luxurious ballrooms are apt for an indoor event where their professionally trained decor team will swish the magic wand and turn it into a dream venue! Other than the function halls, the open lush green lawn is an apt are for hosting large groups with beautiful photography backgrounds!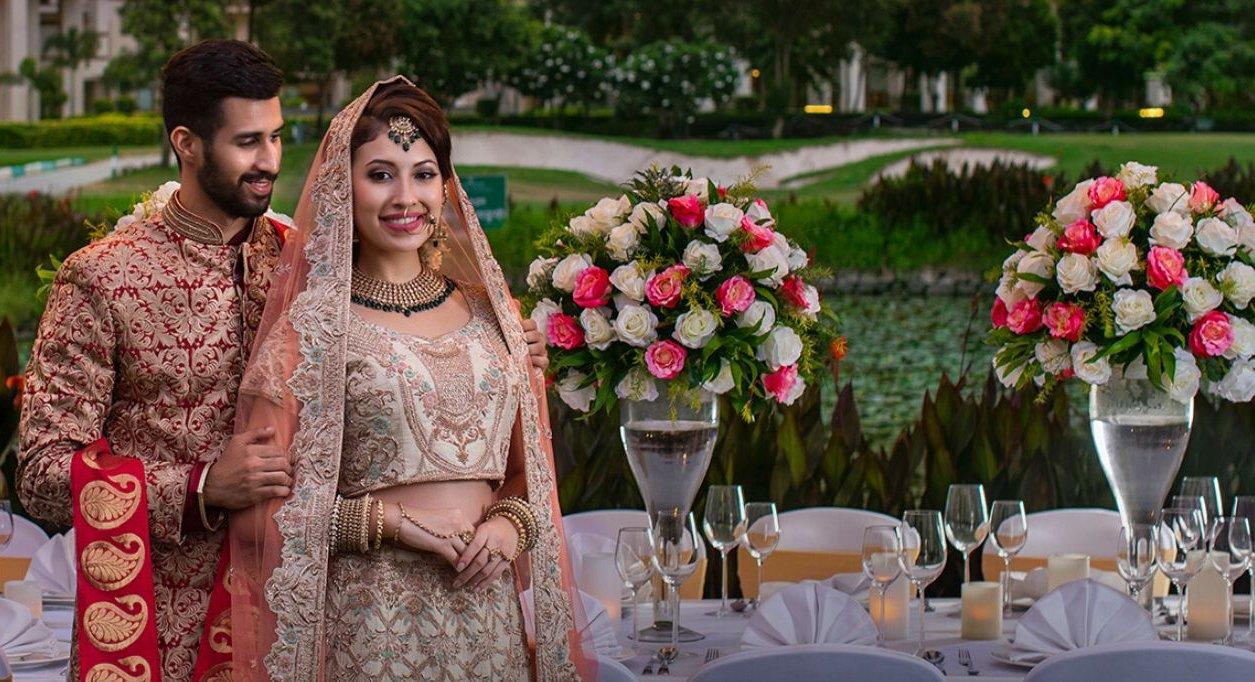 Price per plate: ₹2600 (Veg) ₹2800 (Non-Veg).
Capacity: 100-1200
USP:
The Palms Town & Country Club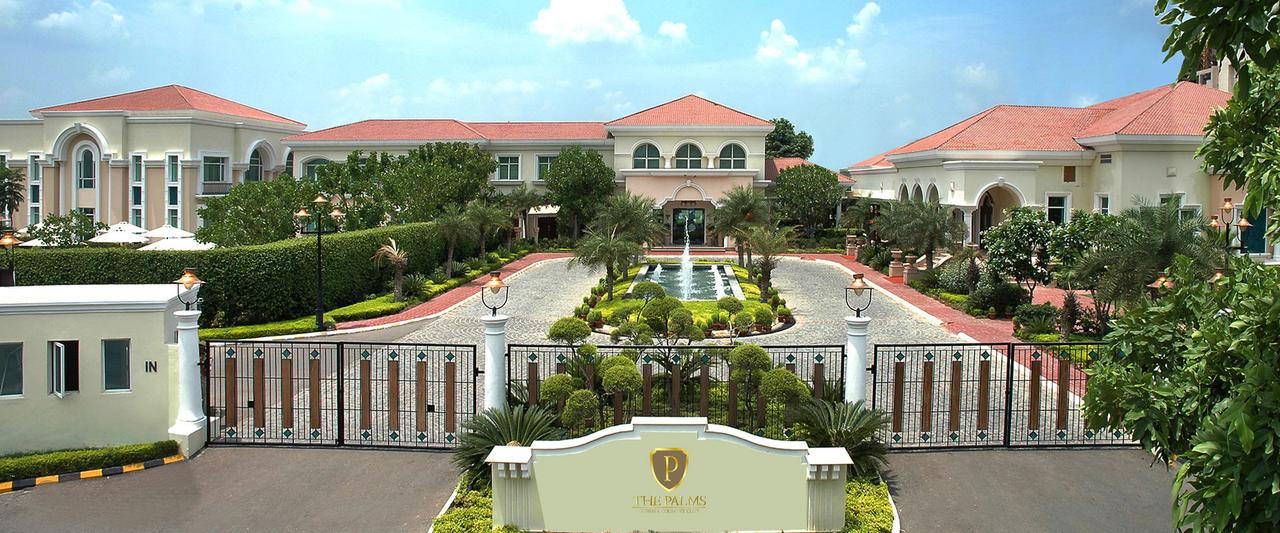 If you're looking for the best hotels in Delhi that are away from the city's crowd with picturesque backgrounds, The Palms Town & Country Club in Gurgaon is your place! Their excellent in-house planning team and talented catering staff will ensure you have the grand reception event that you've been dreaming of, without any hassles. Poolside, lawns or ballroom, whatever your choice of event area be, the whole team of professionals leave no stone unturned to offer quality services keeping your needs in mind.

Price per plate: ₹2300 (Veg) ₹2400 (Non-Veg).
Capacity: 100-550
USP:
Karma Lakelands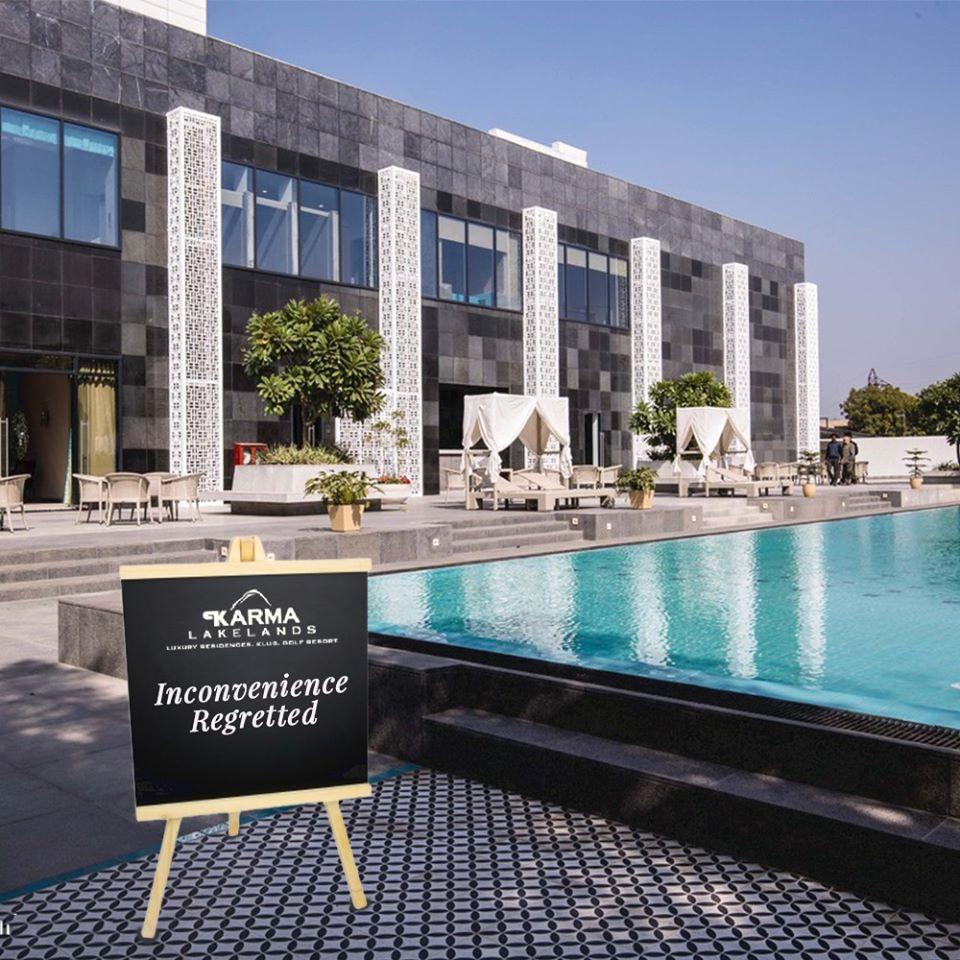 The efficient team of Karma Lakelands will work really hard to make sure that your reception party is the biggest event in town! Take a look at one of the best hotels in Delhi that would totally steal your heart away! Ideal for small to large gatherings alike this venue has all the modern amenities like sound set-up, audio-visual equipment, wedding music all along with top-notch quality customised services.
Price per plate: ₹2200 (Veg) ₹2400 (Non-Veg).
Capacity: 50-3000.
USP:
Andaz Delhi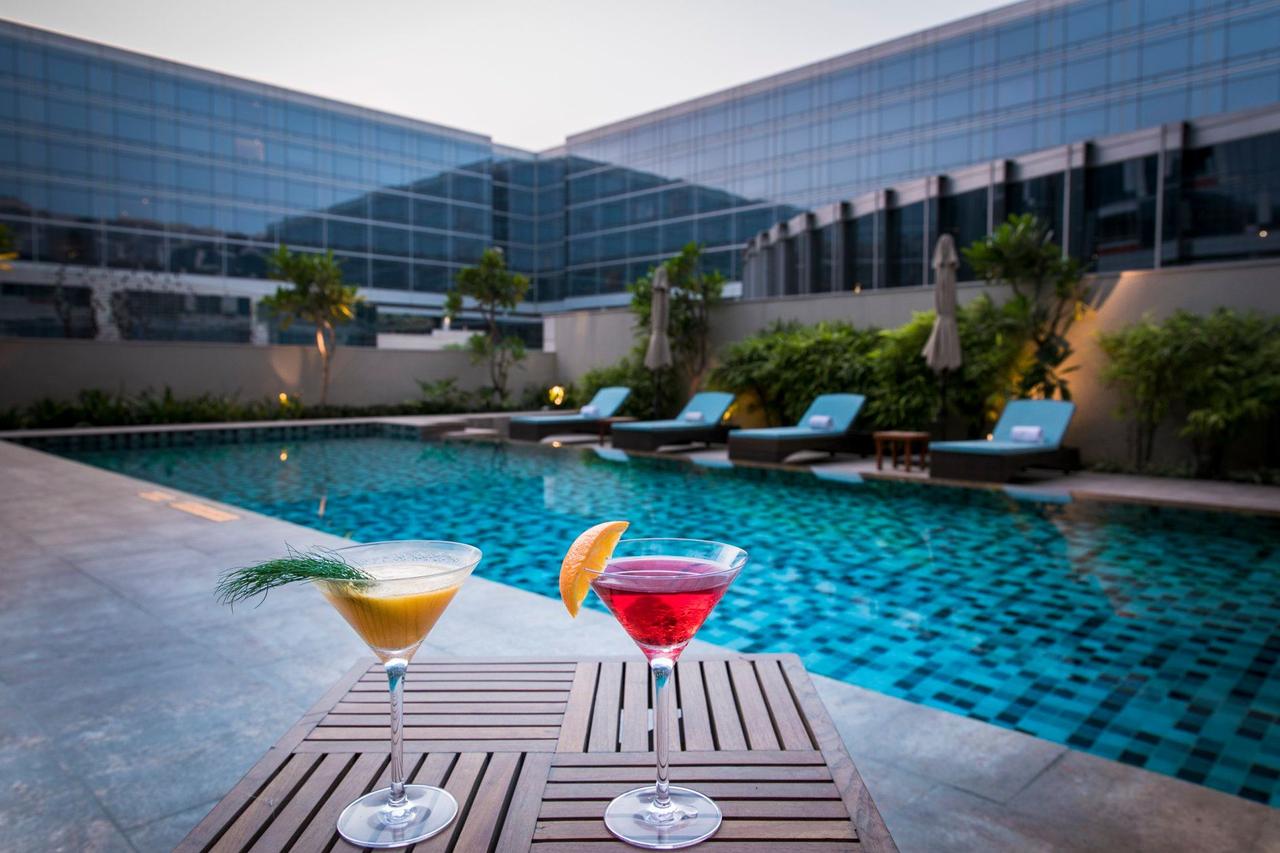 If you're planning a larger than life reception dinner party with everything that screams grandeur, Andaz is one of the best hotels in Delhi that would perfectly fit the bill. With an extensive 10,800 sq. feet of area, you can organise your celebration any of their event spaces. Their team of professionals will plan your intimate or OTT event with the utmost care and personalised attention.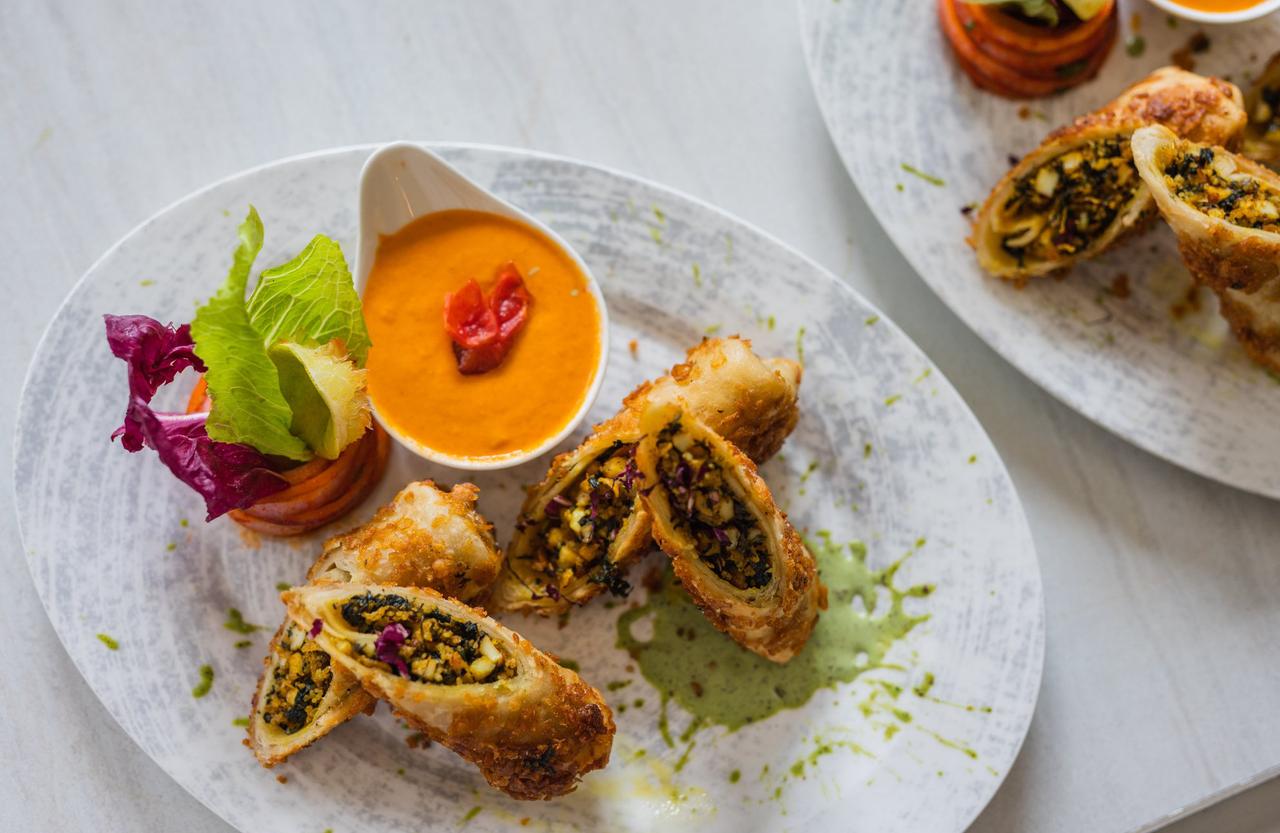 Price per plate: ₹4500
Capacity: 400-1200.
USP:
Hotel Laffaire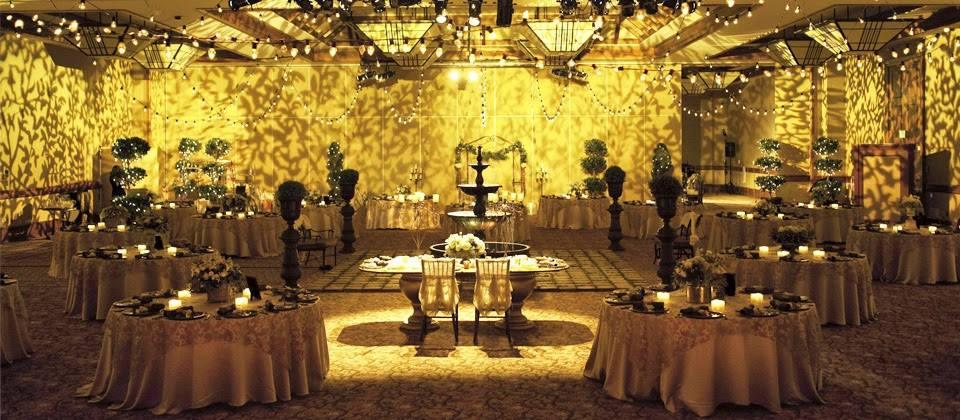 Located at a very familiar and convenient area, Hotel Laffaire has all the premium service qualities at affordable rates...and hence is one of the best hotels in Delhi to host your reception. Their beautiful event spaces, highly skilled staff and remarkable services will leave you and your guests in utter awe of this wedding venue!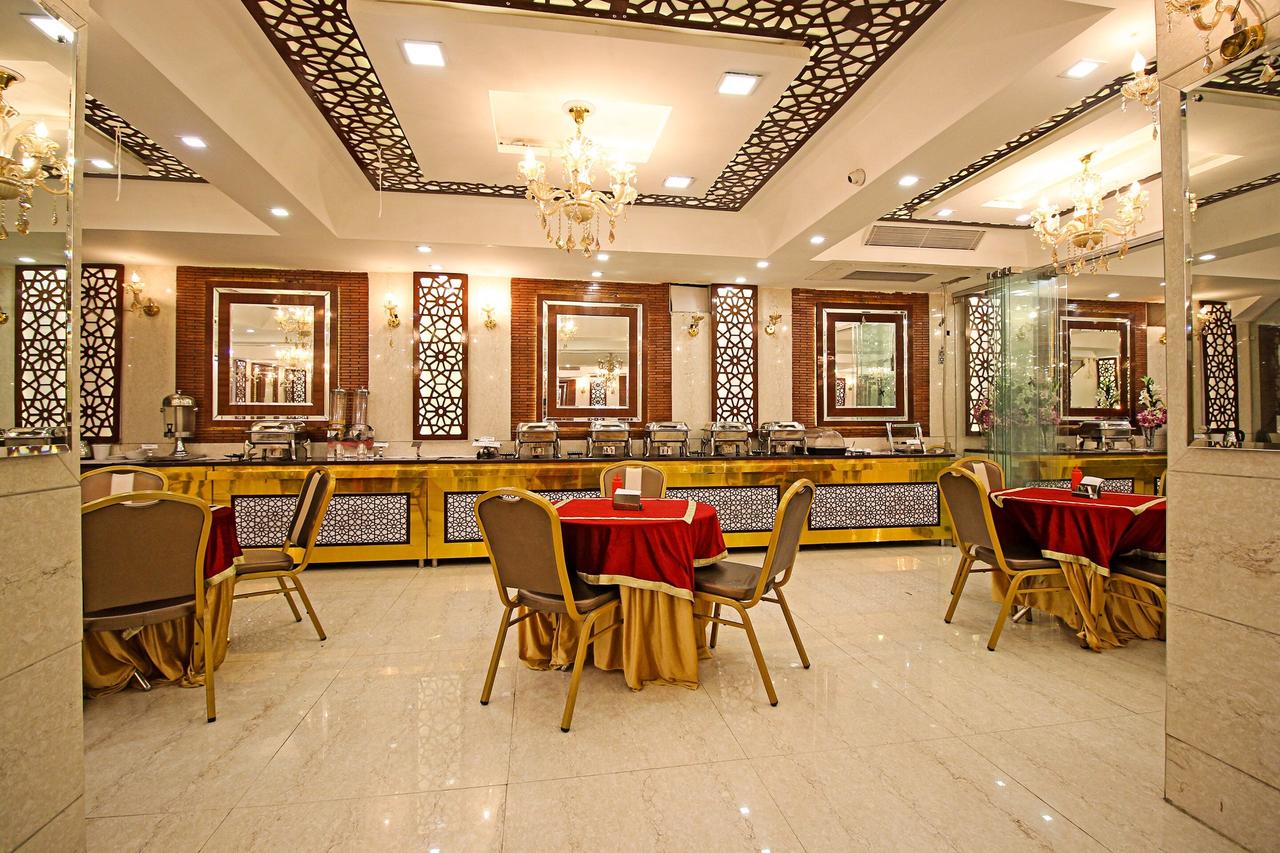 Price per plate: ₹990
Capacity: 50-175.
USP:
These are some of the best hotels in Delhi that you must consider before booking your reception venue. However, if you want to move a little further away from NCR, there are plenty of gorgeous hotels and resorts near Delhi where you could host your functions. Make sure you understand all the inclusions and exclusions in your reception package. Ask for off-season discounts or any other kind of available discounts at every hotel in Delhi you're researching. Communicate clearly about your requirements and make sure you both understand each other before finalising the venue.
Take a look at some 5-star hotels in Mumbai if you're planning your wedding reception in the financial capital of India!