Indian Bridal Makeup Tricks & Rules According to Some Experts
Stay updated with the rules and trends of the Indian bridal makeup industry for a fresh and flawless wedding day look.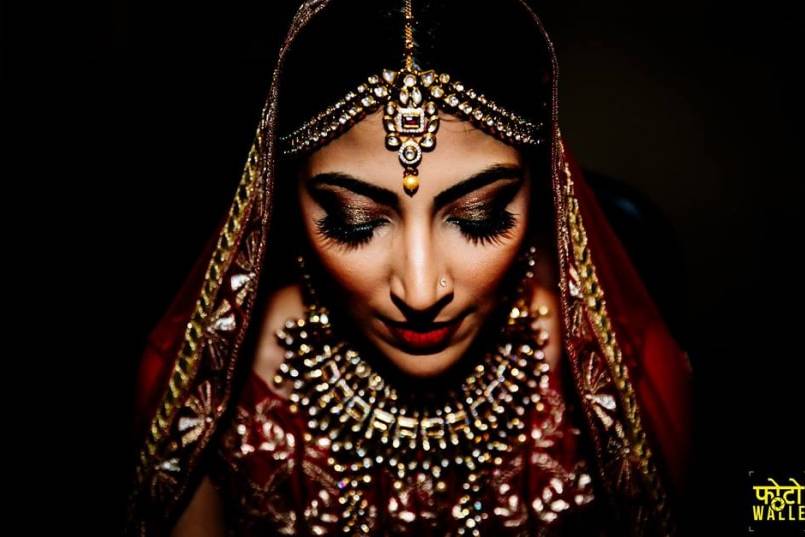 Every Indian bride has her wedding day look etched in her mind clearly. She starts preparing for her bridal lehenga and jewellery but it is the final pre-wedding makeup session that really turns her into a bride. Keeping up with the trends of the Indian bridal makeup industry is therefore essential for a bride to understand and finalise her wedding day look. We spoke to some of the most well-known Indian bridal makeup artists in the city to help you understand the dos and don'ts of bridal makeup for this wedding season.
1. Start preparing your skin right NOW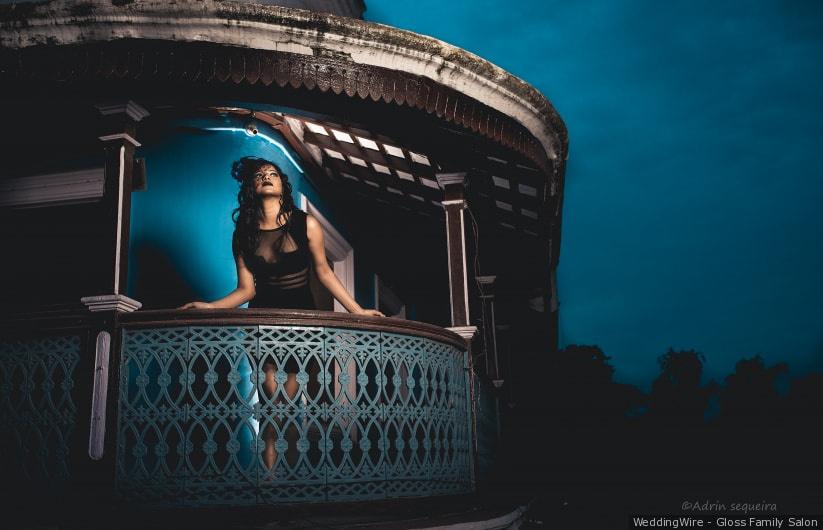 A good skincare regime should be step one on every Indian bridal makeup to-do list, suggests makeup artist, Jasmeet Kapany. "Every bride wants an effortlessly chic look for her big day and that's achievable only when the skin is properly taken care of. You should start investing in skin care for at least 6 months in advance. Good skin requires less coverage, thus reducing the risk of a cakey look." he says.
2. Don't go overboard with the highlighter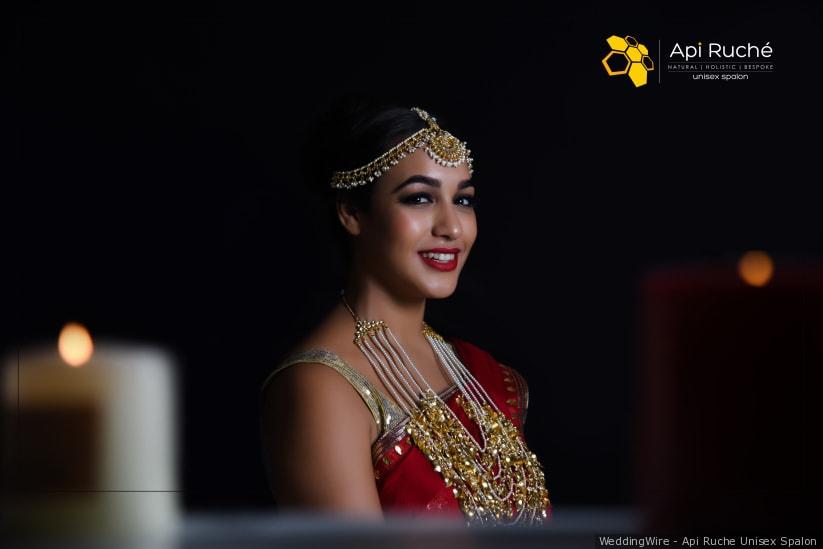 In the latest bridal makeup trends, we've seen some gorgeous dewy brides who have just the right amount of highlighter on their cheeks. As makeup artist Aakriti Kochar points out, "Use the highlighter wisely - brides go overboard with the glow effect all over the face which makes their face look fuller than normal. Remember, the highlighter is meant only for certain areas of your face like the high point of your cheeks, the centre of your forehead, bridge of your nose and cupid bow of your lips and chin."
3. Discuss and finalise your bridal hairstyle well in advance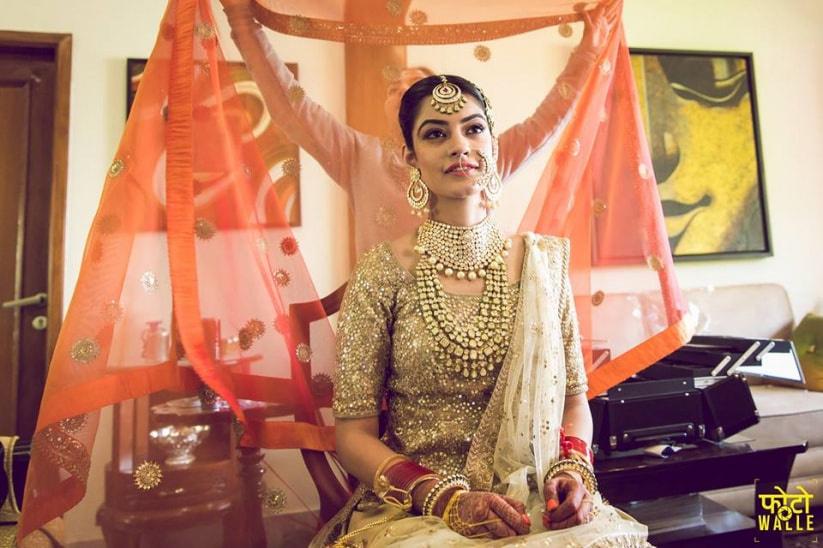 Don't forget to discuss your wedding hairstyle, the flowers you want to add to your look and the jewellery you'll wear with your makeup artist well in advance. Makeup artist Shruti Sharma explains, "These days many Indian brides are opting for the open hair look but there's a strong chance of that not working, especially if you're sporting a heavy dupatta. Discuss the look you want in advance so that we can finalise a long-lasting yet gorgeous hair and makeup look for you." Indian bridal makeup is accentuated by effortless hairstyles. A simple bun and the classic braid are the characteristic hairstyles that go with the South Indian bridal makeup.
4. Focus on highlighting your best feature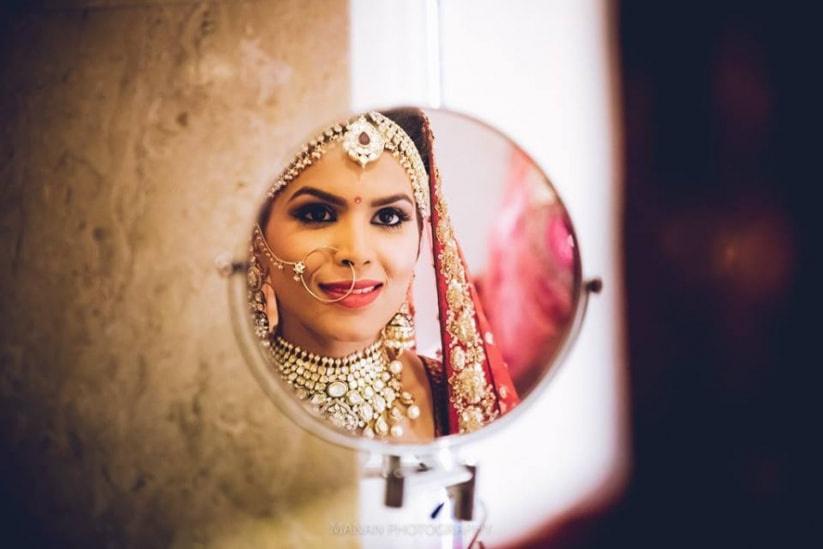 At the same time, don't go overboard either. Like makeup artist Sohni Juneja explains, "Going over the top with your outfit and jewellery at the same time can take away from your face. Maintain a balance and keep at least one of the elements subtle. If you are opting for a heavier lehenga design and bridal jewellery set, make sure your Indian bridal makeup look is subtle and vice versa. Understand your best feature and plan your look around that."
5. Don't ignore the eyebrows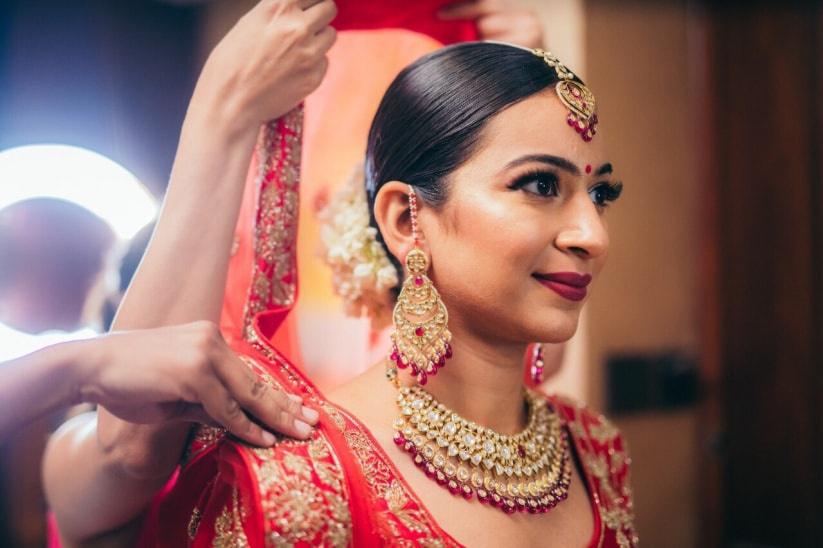 One bridal makeup tip many Indian brides end up ignoring is grooming their eyebrow shape and realising the mistake only when they see their final pictures. Makeup artist Vidya Tikari advises, "Do your research well in advance to understand what brows suit your face shape. Brides with sparse eyebrows can opt for the microblading technique instead of sticking to the traditional way, which results in rather unnatural looking brows."
6. Bonus tip - Do a haldi-patch test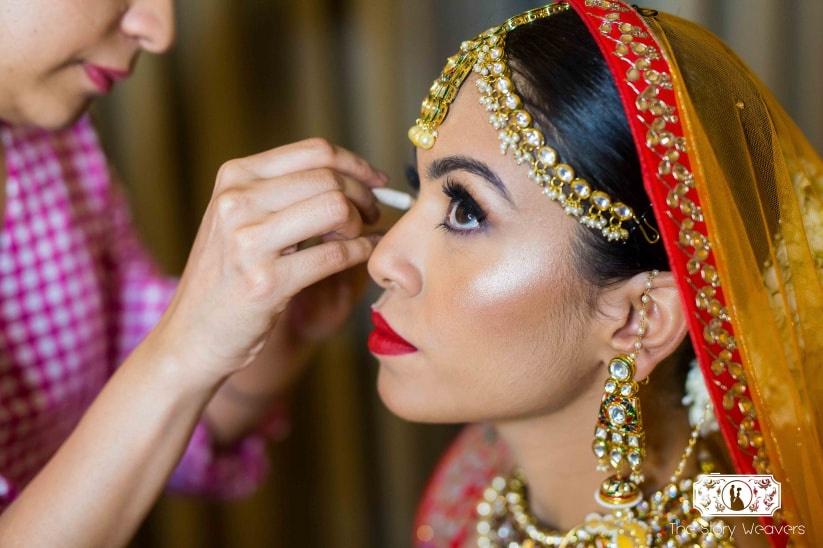 A bonus tip comes from makeup artist Supreet Dhillon. "We've seen many brides having reactions from their Haldi ceremony. Try and do a patch test of Haldi on your skin to avoid any skin reactions. This should be done weeks in advance so that you have time to consult a skin doctor in case of any issues."
Take these instructions seriously so that you don't have to worry about anything on your wedding day. You can even consult with your wedding photographers and get some trial shots done in the presence of your makeup artist. Whatever be your bridal style, don't ignore the comfort factor, so that you can enjoy dancing to your wedding songs at ease.
These pro tips will help you look your radiant self from inside and out. Not only will they make your exterior look more young and beautiful but following a diet that helps you restore your vitamins and minerals will add a charm to your overall look. Follow some dietary options that help add shine and colour to y our skin, start following it a few months prior to your wedding day and better yet make them a part of your life routine to live a healthy life. Follow this Indian bridal makeup tip listicle through and through and see the transformation that will shock you!
What do you think of these Indian bridal makeup tips? Tell us through the comments!