Experts Reveal Ultimate Tips For Pre-Post Holi Skincare
Enjoy this Holi buoyantly without fretting about your much cared-of skin. Here is your ultimate guide to pre and post Holi Skincare - Read more.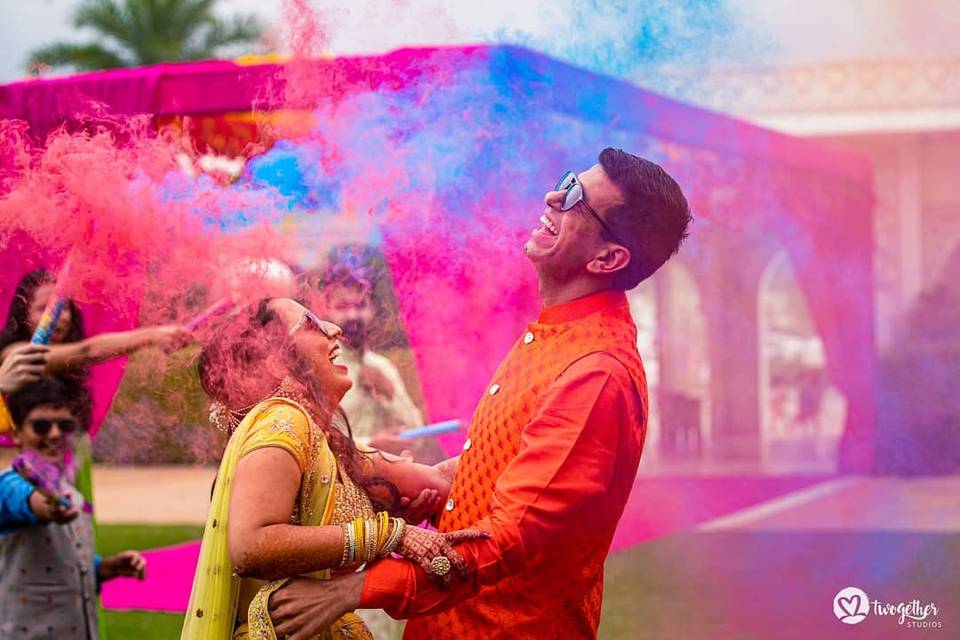 Holi is just here and for all the Holi lovers, the wait is impossible. But while you wait to step out of the house and bask in the colours fearlessly, tune in that bashing Holi playlist and indulge in the festive delicacies as we take you through the most important thing, you possibly would have forgotten–Pre & Post Holi Skincare. Before you begin to panic, fret not as we've done them before and after-math for your skin. It's all fun and games when you're on the field throwing colour at each other, what comes after the sun has set is the horror to spend forever in the bath to get rid of colour residue. All this will be all the more petrifying to people with sensitive and irritated skin and so a little precaution and care can go a long way.
And if your Holi celebrations include eggs, ketchup, coke, and everything possible, don't let yourself be caught off-guard as here we have experts who have revealed how to take care of your skin during the celebration. Time to scroll down and know how to have your skin happy with the expert inputs by Dr. Navnit Haror, Founder and Director of Derma Miracle, and by Janvi Kapadia, Brand Manager of Quench Botanics.
In this Article -
2. Post-skincare tips for Holi
3. Holi skincare tips for All Skin Types
4. Holi Skincare for Scalp, Nails, and Hair On Holi
5. Holi Skincare From Kitchen Ingredients
Pre-Skincare Tips For Holi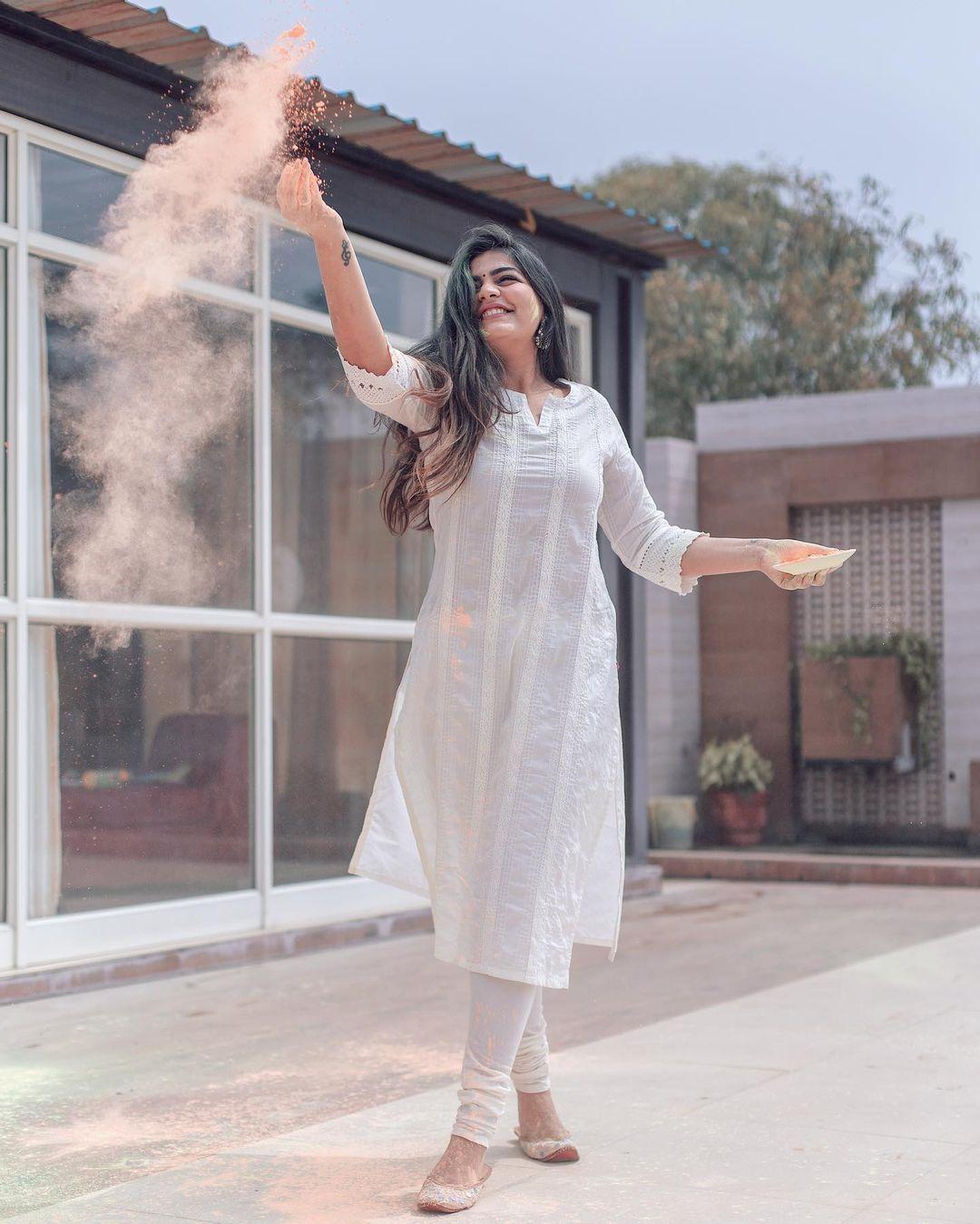 Image Credits - That Boho Girl
It is common to view skin acne and rashes that appear after celebrating Holi. Thereby, it is important to follow a good skincare process during the upcoming festive season. Janvi Kapadia shares her expertise here. She says, "Holi was traditionally played with natural/organic colors and flowers but since a couple of years, a lot of people have been playing Holi with chemical colors which damages your skin quite much. Playing with the chemical-infused permanent colors makes it next to impossible for you to remove the color off your skin in one go. Here are some tips and important pointers below on Pre and Post-Holi skincare to avoid the horror of damaged skin. She further shares some important pointers for Holi skincare -
Rubbing an ice cube on your face for just 10 minutes can be super helpful. It closes the pores of your skin and prevents the harmful colors from penetrating through and causing outbursts.
The next step to prevent the color from damaging your skin before you play Holi is by applying Quench Botanics' skin-soothing Bravocado Ultra Light Nourishing Face & Body Cream all over your body. This helps in hydrating your dry skin and it will absorb less color. Applying oil on your hair will also act as a protective shield for them.
SPF to the win! Do not forget to miss out on applying some sunscreen on your skin after applying oil. Preferably use a gel-based and waterproof sunscreen which will act as a barrier and protect your skin.

Pro tip: Do not forget to apply petroleum jelly on your lips for their protection.
Post-Skincare Tips For Holi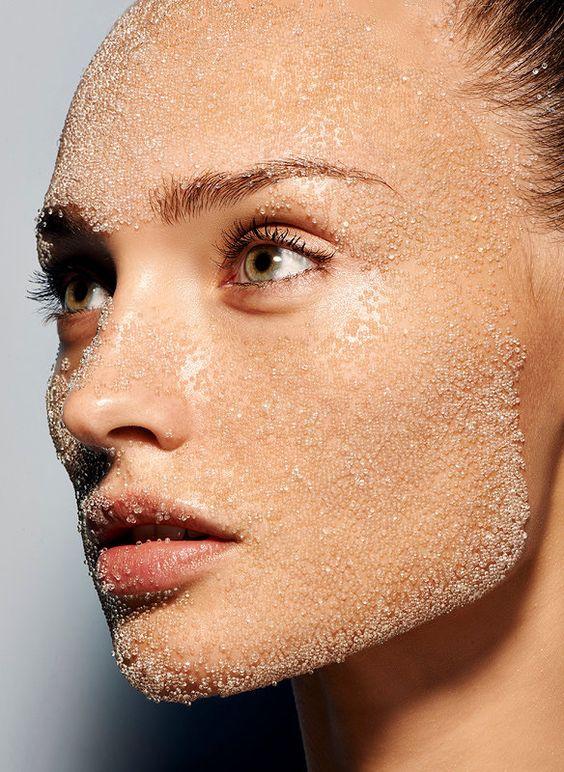 Image Credits - Pinterest
The Holi colors nowadays have chemicals, so washing your face with a chemical-cladded face wash will harm your skin. These chemicals can create a harmful reaction if it meets the chemicals inside the colors. Therefore, it is important to wash your face with a natural face wash. After enjoying the colors and festivities of Holi, it's important to take some time for post-Holi skincare. Here is a viewpoint and some expert tips shared by Dr. Navnit Haror.
Also Read - 19 Organic Skincare Products Every Bride Must Add to Her Beauty Stash
Remove all the colors from your skin using a gentle cleanser.
Apply a moisturizer to rehydrate your skin.
If you have any especially dry areas, apply a nourishing cream or oil.
Drink plenty of water to flush out toxins and help keep your skin healthy.
Take some time for yourself and relax after the busyness of Holi!
Holi-Skincare tips for All Skin Types
Holi Skincare For Dry Skin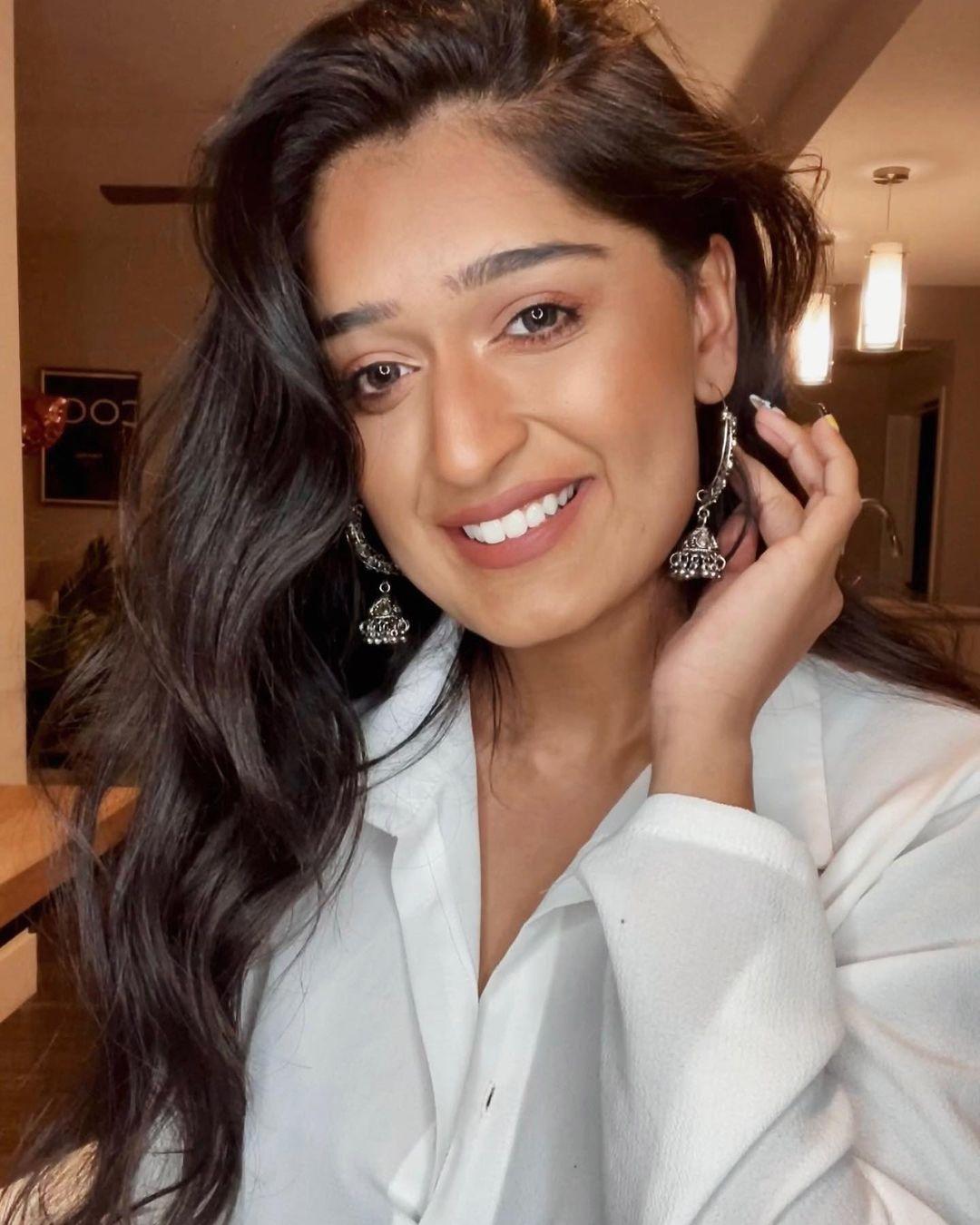 Image Credits - Niharika
Dry skin needs extra care and which is why reached out to experts and they shared their views on the same. Dr. Navnit Haror shares the pointers for the same.
First, use a gentle, moisturizing soap or body wash when bathing. Avoid using harsh detergents or soaps, which can strip away natural oils and leave the skin feeling dry and irritated.
Second, apply a thick moisturizer to the skin immediately after bathing while it is still damp. This will help seal in moisture and will provide long-lasting hydration.
Third, drink plenty of water throughout the day to replenish lost fluids and help restore the skin's natural balance.
Finally, it is advised that the person eat healthy foods to get all of the nutrients their skin needs.
Also Read - Experts Share the Ultimate Skin Care Routine for Brides-to-be
Holi Skincare For Oily Skin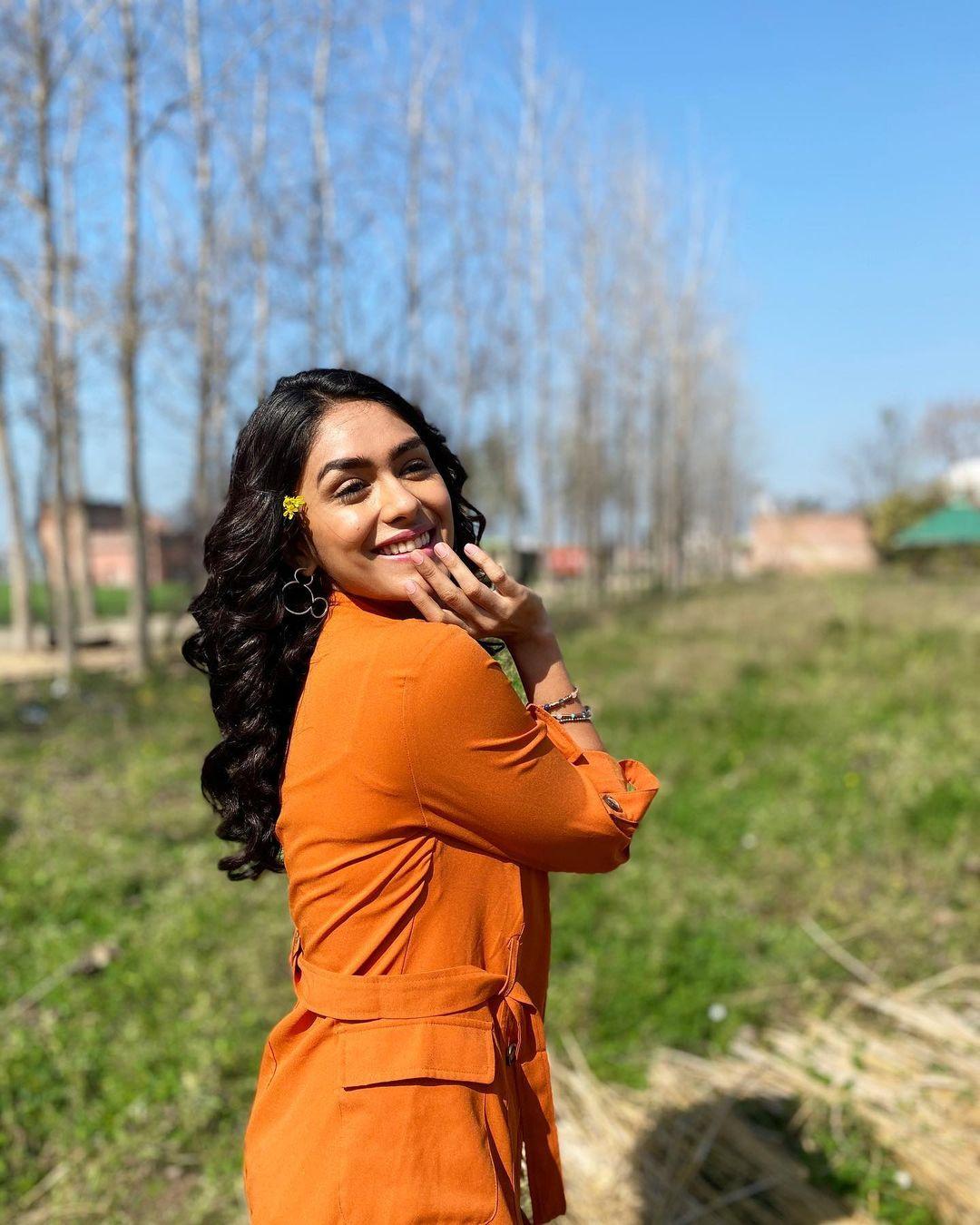 Image Credits - Mrunal Official
Holi is celebrated in the daytime - so constant exposure to the sun and colors can harm your skin. To refrain from this, it is recommended for the brides/girls with oily skin to follow some pragmatic steps. Janvi Kapadia shares her viewpoint in the below pointers -
For oily and combination skin I would suggest you apply a thick layer of moisturizer as a protective shield before you step out to celebrate.
And once you're back, take a shower in cold water and remove the color of your skin. Double cleanse your face properly and you may also use a clay mask to draw our further impurities.
Post doing this, you may hydrate your face with a sheet mask and apply a toner to balance the pH of your skin, and finally end the routine by applying an oil control moisturizer on your face and light nourishing body cream all over your body.
Holi Skincare for Sensitive Skin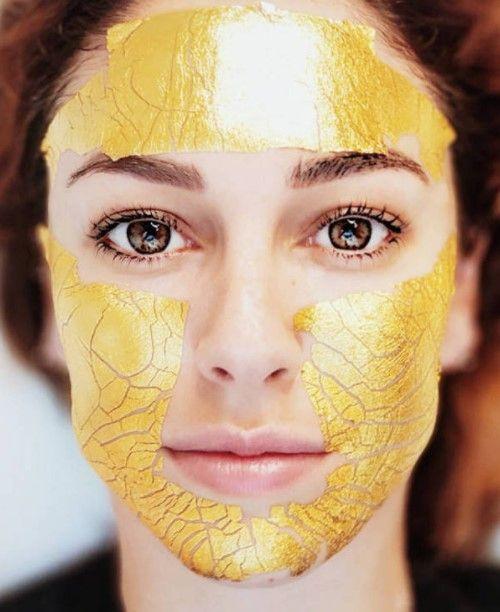 Image Credits- Pinterest
Dr Navnit says, "People with sensitive skin require some extra care. The reason for this is that their skin barrier is impaired and therefore they are more prone to skin irritations, dryness, and redness." He further shares the below pointers.
One of the best ways to take care of sensitive skin is by using gentle cleansers.
You should avoid using products that contain harsh chemicals or detergents, as these can strip the natural oils from your skin and lead to irritation.
Instead, look for a soap-free cleanser that is designed for sensitive skin.
While Janvi says, "Undoubtedly, this festival is fun and frolic for everyone except for those who have sensitive skin or suffer from a dry skin condition like eczema." She further shares that there are some precautions enlisted below -
Avoid using alkaline soaps since they can be very harsh for your skin. They remove the natural oils of your skin and leave it dry. Instead, use a gentle cleanser that will act mildly on your skin.
Long hot baths can be harmful to people with sensitive skin as it usually draws out all the moisture off your skin, leaving it super dry. Go for a short shower and make sure the water is cold or lukewarm.
It's important to keep your moisturizer around you all the time. After playing Holi, since your skin's barrier has defected, the trans-epidermal water loss makes your skin dry and itchy. Hence using a moisturizer can help you hydrate your skin and improve your skin's condition.
Also Read - Expert-Approved Organic Skincare Routines for Different Skin Types and Concerns
Holi Skincare for Scalp, Nails, and Hair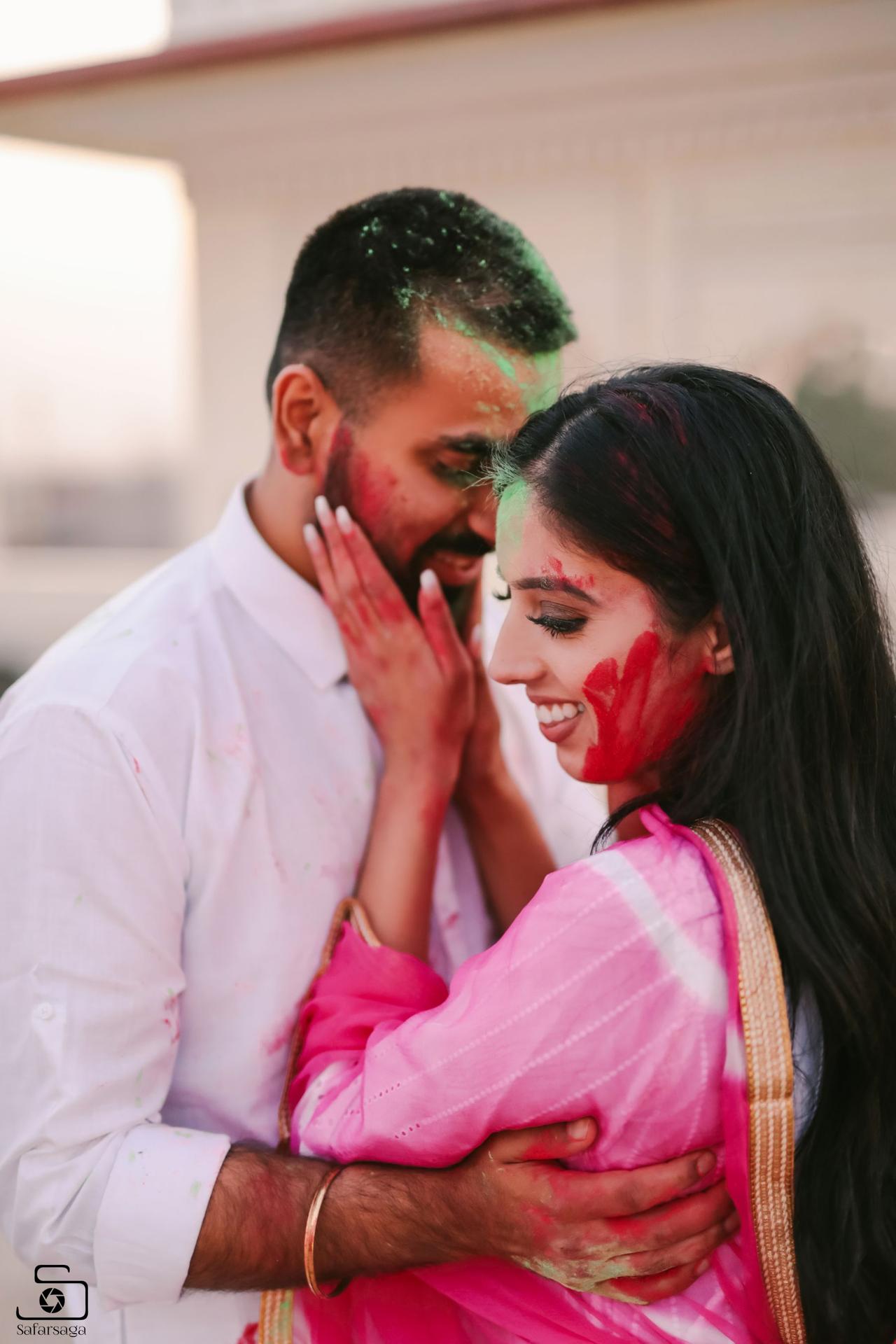 Dr. Navnit shares some additional things you need to keep in mind to take care of scalp, hair, and nails whilst playing Holi-
After playing Holi, it is natural for your nails, ears, neck, and hair scalp to get stained. The colorants used in Holi (mainly of the organic variety) are difficult to remove and often require a lot of scrubbing. In addition, these colorants can also be quite harmful to your skin and hair if not removed immediately.
One easy way to avoid staining is to apply a layer of oil or Vaseline all over your body before playing Holi. This will act as a barrier between your skin and the colorants. If you do get stained, however, here are some tips on how to remove the colorants.
For nails and ears, use a toothbrush dipped in toothpaste to scrub off the stains.
For the neck and hair scalp, use a shampoo that has bleach in it to help lighten the color.
If your clothes are stained, try using club soda or white vinegar to help remove the color.
Be sure to rinse well and avoid scrubbing too hard, which can cause further damage. By following these simple tips, you can remove the bad stains on your nails, neck, ears, and hair scalp.
Holi Skincare From Kitchen Ingredients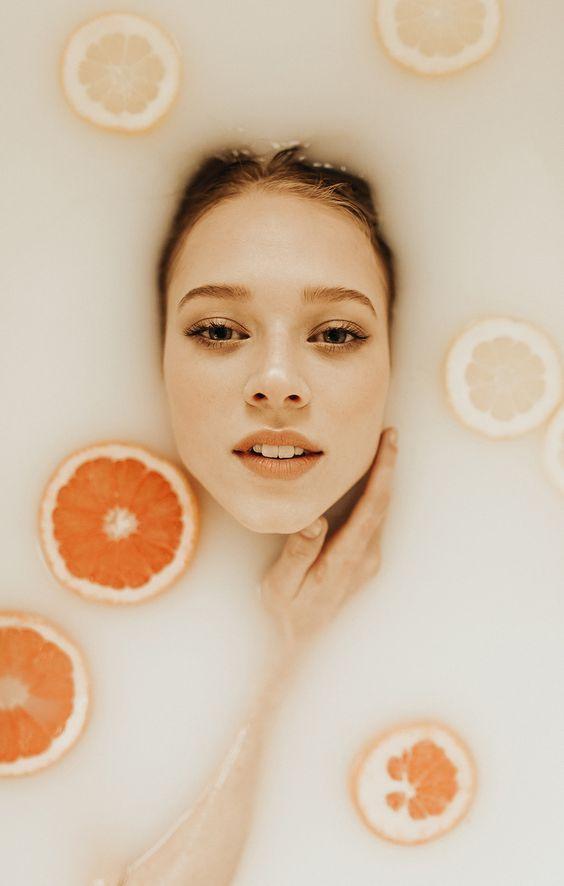 Image Credits - Pinterest
Janvi shares, "Your kitchen is filled with natural ingredients which can help you in removing the color post-Holi along with repairing and retaining moisture to your skin." She further shares these important ingredients and ways to apply them for a better skin texture -
Olive Oil: Olive oil is a rich source of antioxidants and not only enhances the elasticity of your skin but also provides deep conditioning for your hair. Applying a generous amount of olive oil to your hair and skin will significantly reduce the chemical damage.
Lemon and curd mask: This helps you to get rid of the color. Mix 2 tablespoons of lemon juice and 1 tablespoon of curd. Apply this mix to the areas from where you want to remove the Holi color and take a bath after a few minutes.
Turmeric mask: This helps you to remove harmful chemicals. Curcumin in turmeric helps you in removing the color of your skin. Mix 2 tablespoons of turmeric powder and Multani mitti respectively and then add some rosewater to the mix so that it turns into a paste. Apply it on the colored areas and once it dries, rinse it with cold water.
Banana and honey mask: Since playing Holi can lead you to dry skin, this mask helps in retaining moisture to your skin. Add a teaspoon of honey and milk respectively to the mashed banana and mix it well. A few minutes after applying it on your skin and neck, wash it off with lukewarm water.
Aloe Vera: Applying fresh aloe vera gel soothes and heals the skin. It acts as a natural as well as a powerful moisturizer and helps to soften the skin and relieve dryness.
Milk: No matter how light or harsh the colors are, the first step is to dab milk all over your face and skin touched by color. Dip cotton pads in milk and apply them to your face evenly. The milk will help release the color off without irritating the skin much.
Dr. Navnit shares kitchen products you can try to help heal your damaged skin after enjoying Holi. Read below and make your Holi hassle-free.
Aloe Vera Gel: Apply fresh aloe vera gel directly to the skin. Aloe vera is a natural anti-inflammatory and antioxidant, and it helps promote healing
Turmeric Paste: Mix 1 teaspoon of turmeric powder with enough water to form a thick paste. Apply the paste to the affected area and leave it on for 15 minutes. Rinse it off with warm water and pat dry. Turmeric contains curcumin, which has anti-inflammatory and antioxidant properties that help promote healing.
Oatmeal Bath: Add 1 cup of uncooked oatmeal to a bathtub filled with warm water. Oats have anti-inflammatory properties, which can help to reduce redness and inflammation caused by chemical dyes or other skin irritants. Add one cup of ground oats to a bathtub filled with warm water, and soak in the tub for about 15 minutes.
Have you bookmarked this skincare guide to follow pre & post-Holi? Share with us fool-proof skincare tips, if you know of any.
Read More -
Mehndi Design | Proposal Lines | Simple Finger Mehndi Design | Arabic Mehndi Design | Propose Day Quotes for Boyfriend | Wedding Anniversary Wishes for Sister | Change Aadhar Card Name after Marriage | Tamil Wedding Calendar | Simple Mehndi Design | Pre Wedding Quotes | Engagement Anniversary Wishes | Funny Wedding Wishes for Bestfriend | Blouse Design | Rangoli Design | First Night Tips for Bride | Wedding Anniversary Wishes