19 Organic Skincare Products Every Bride Must Add to Her Beauty Stash
Give your skin a breath of fresh air with the goodness of organic products. Here are some of the best Indian organic skincare products for all skin types, perfect for every soon-to-be-bride.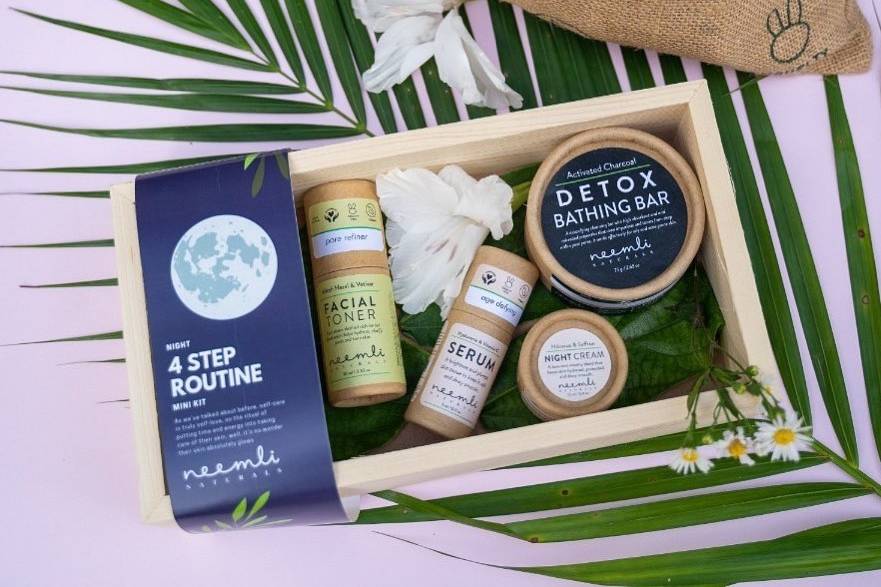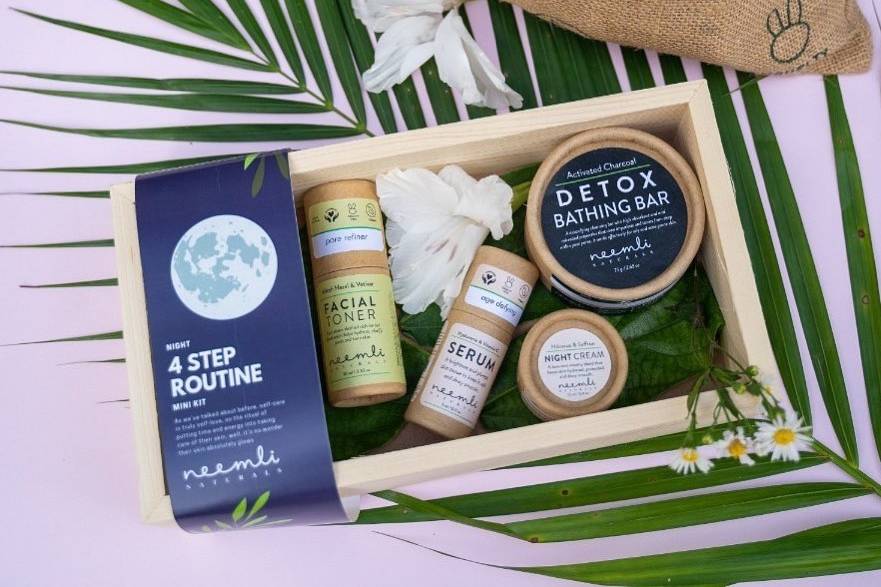 Image Courtesy: Neemli
Similar to how we've understood the importance of a plant-based diet and eating clean, organic skin care is the next step to indulge in the concept of conscious living. The last couple of years have been a boon for the organic skincare industry with more and more people shifting their interests towards naturally enriched skincare products. The demand for organic skincare products has risen considerably, so much so that more and more brands are foraying into the organic skincare market. Even well-established brands are branching out skincare ranges that are organic, PETA approved and environmental friendly.
Being a bride, skincare should be on top of your priority list as the bridal glow is not something you can achieve overnight. Whether you're dealing with the bane of acne-prone skin or fed up of drinking gallons of water to nourish your dry skin, it's safe to say that organic skin care products can help you overcome the obstacles of difficult skin, if used holistically and with proper instructions.
So, if you've been wanting to stash up your skincare vanity with some organic skin care products, this is your cue. We've hand-picked some of the best Indian organic skincare products for all skin types. So scroll through and wishlist your favourites.
Organic Skincare Products for Sensitive Skin
If you touch your face and there pops a zit and you bruise like a peach, you definitely have sensitive skin. While it's taxing to take care of sensitive skin, you're always in a pool of dilemma when it comes to picking the right products for your skin without tampering it. We have shortlisted some easy-on-the-skin organic skincare products you might want to give a try.
Sensitive Skin Cleansing Foam - Kama Ayurveda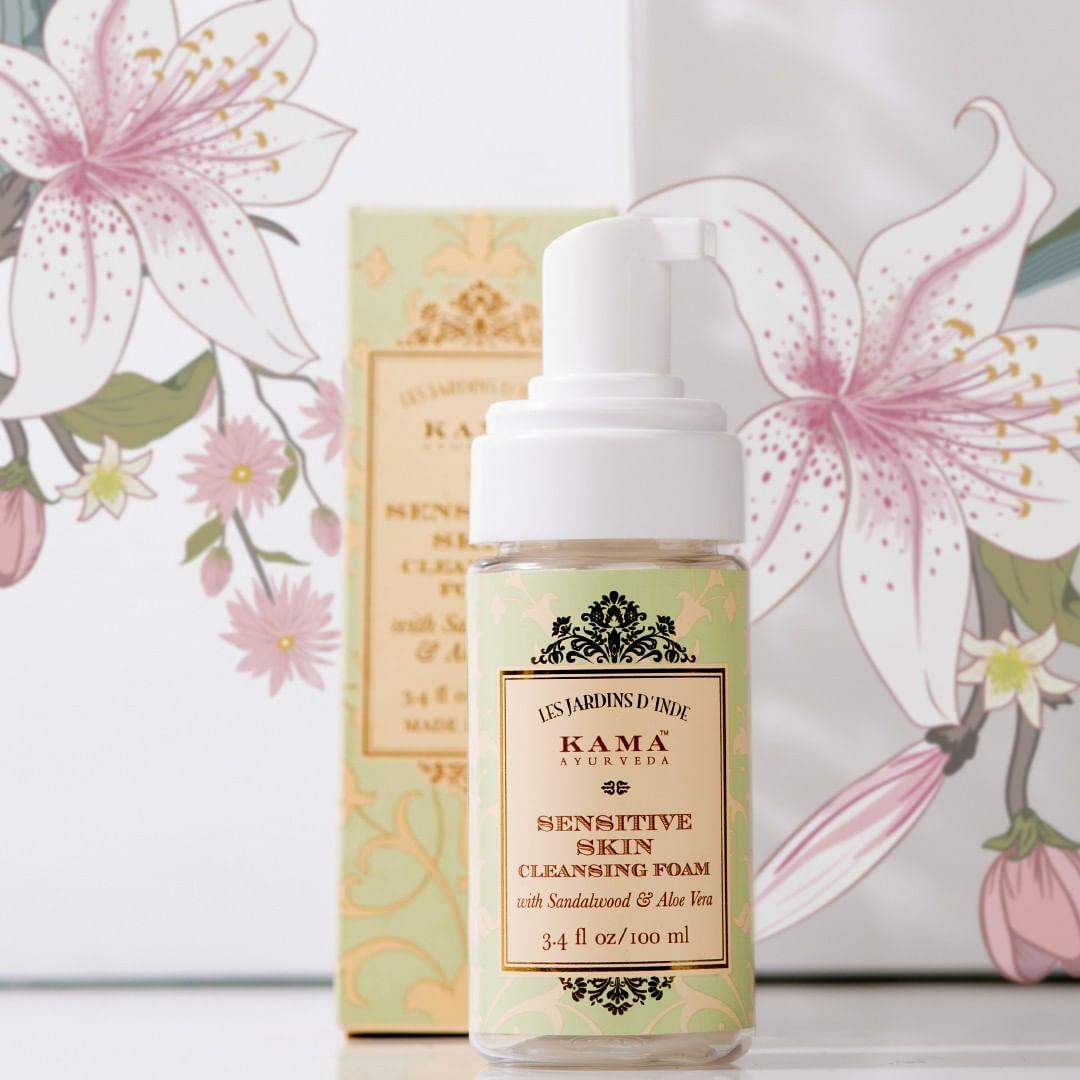 Image Courtesy: Kama Ayurveda
Packed with the purity of sandalwood oil, aloe vera and calendula, Kama Ayurveda's Sensitive Skin Cleansing Foam is a natural, dermatologically tested, anti-inflammatory face wash. It helps settle redness and dryness while soothing and softening the skin. Foaming face washes are considered to be the best for sensitive skin as they leave the skin feeling fresh, healthy and comfortable.
Detoxifying Facial Scrub | Super Greens - Sukin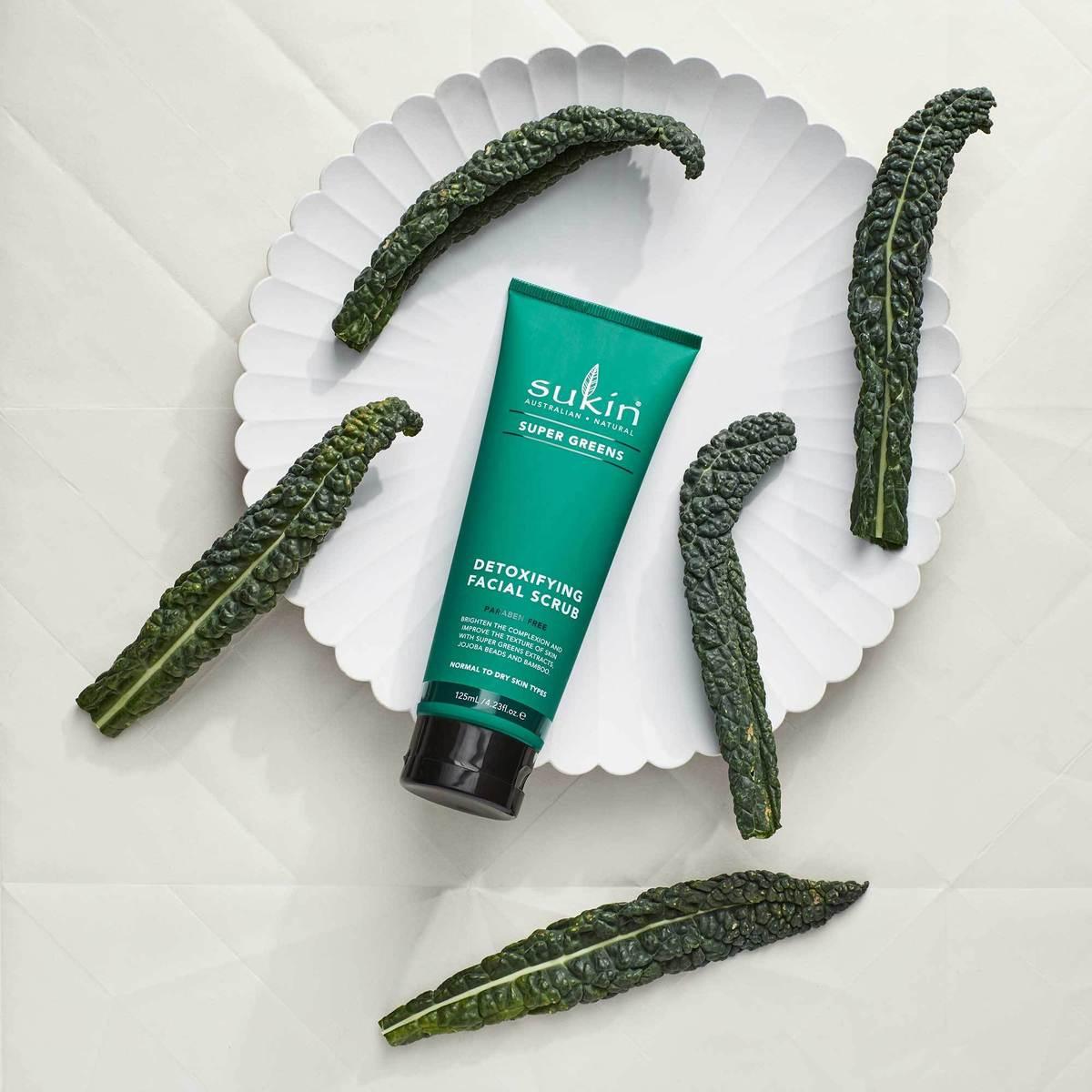 Image Courtesy: Sukin
Choosing scrubs for sensitive skin can be quite challenging but this Sukin Super Greens Detoxifying Facial Scrub is one of our favourites. It is sure to leave your skin soft and glowy as it blends detoxifying Kale, Spirulina and Parsley with natural Jojoba Beads and Bamboo to polish the skin, leaving it feeling smooth and free of impurities. The pineapple and liquorice root Extracts assist in balancing excess oil and provide even skin tone.
Sensitive Skin Day Cream - Kama Ayurveda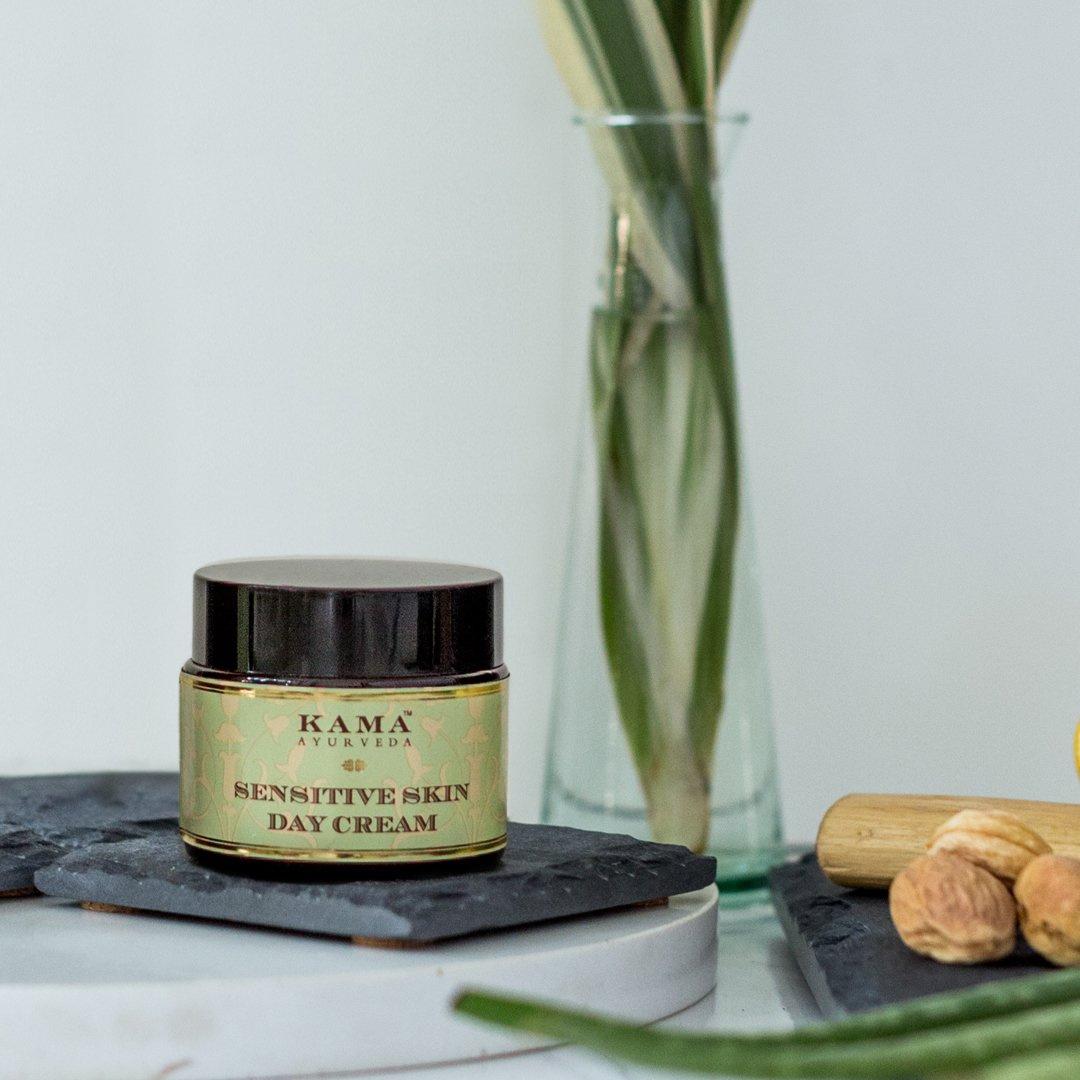 Image Courtesy: Kama Ayurveda
Enriched with calming extracts of calendula, safflower, sandalwood and beetroot, Kama Ayurveda's Sensitive Skin Day Cream is ideal for daily use. It heals deep-seated skin damage, allergic reactions, reduces visible redness and swelling along with providing a boost of hydration to your skin.
Organic Skincare Products for Dry Skin
People with dry skin usually have a love-hate relationship with their skin, mostly hate. Handling dry skin can be a real struggle at times given the uncomfortability it brings along. The tight, flaky and patchy skin can really take a toll on your skin leaving it dull and lifeless. So, here are some of our favourite organic skincare products that will help you ease your struggles with your dry skin.
Saffron, Marula & Ylang Ylang Organic Face Wash - Juicy Chemistry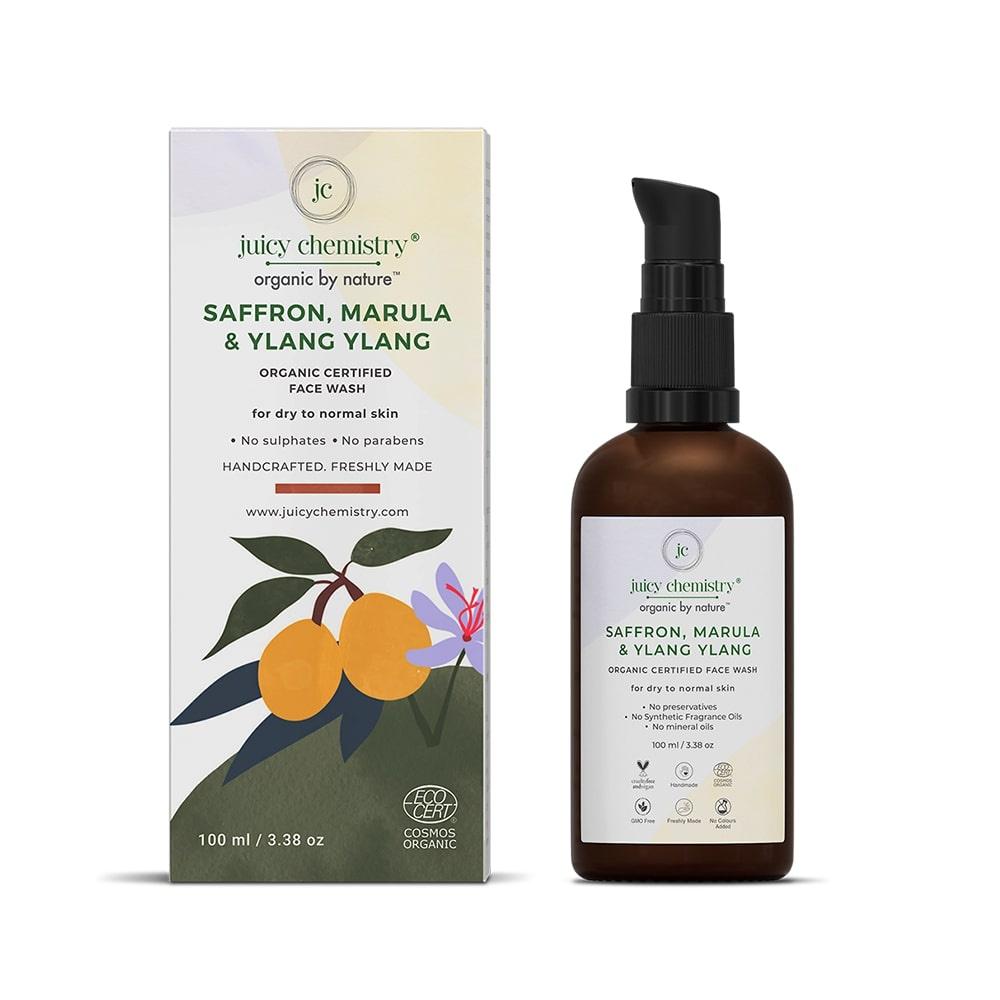 Image Courtesy: Juicy Chemistry
Flooded with the goodness of saffron, marula & ylang ylang, this face wash by Juicy Chemistry, ends your search for a cleanser that keeps your skin soft, supple and bright. While the saffron helps in achieving a flawlessly even skin-tone, the marula oil deeply hydrates and ylang-ylang reduces pigmentations and gives a radiant youthful look to the skin.
Deeply Nourishing Facial Cleansing Paste - Forest Essentials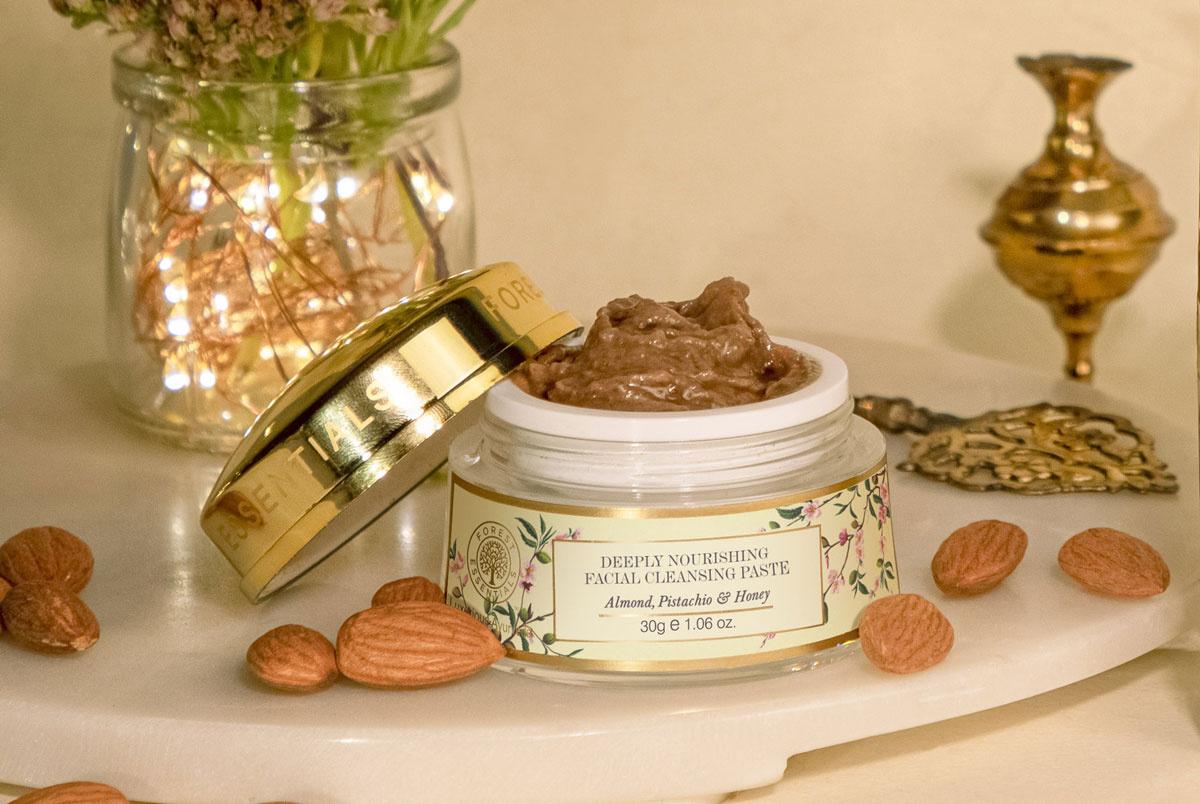 Image Courtesy: Forest Essentials
Gently scrub away the dirt and peskiness off your face without getting a stretchy skin with the help of Forest Essentials' deeply nourishing facial cleansing paste which has a traditional blend of rich black sesame, almond, pistachios and fresh turmeric. Shea butter, buttermilk, floral water and organic honey provides natural nourishment to the skin, leaving it satiny soft.
Sundari Deep Hydration Ayurvedic Sheet Mask - Forest Essentials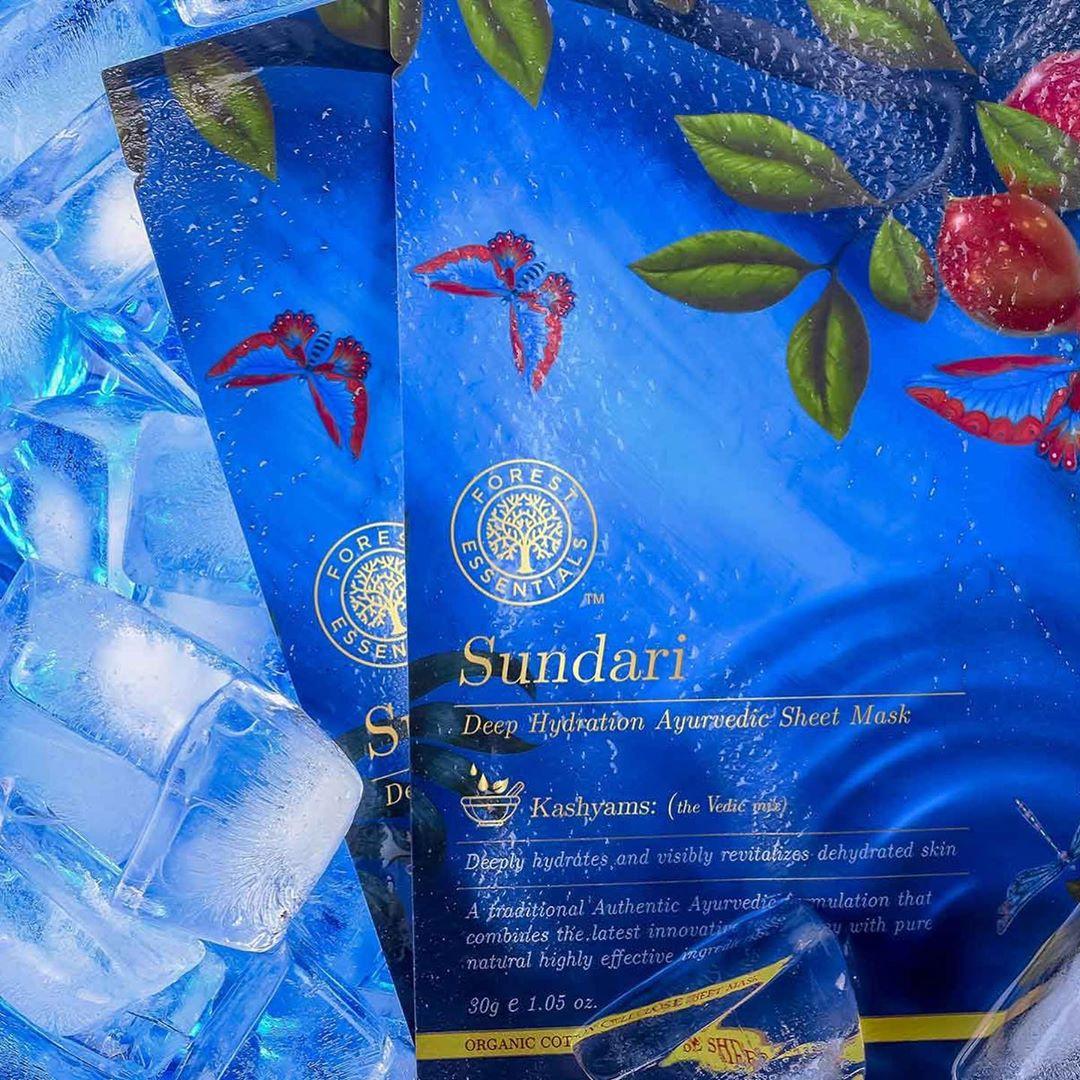 Image Courtesy: Forest Essentials
Sheet masks, in general, are deeply nourishing and perfect for dry skin types. The Forest Essentials' Ayurvedic Sheet Masks are infused with deep-conditioning serums that help in an instant and long-lasting hydration along with providing a radiant and natural sheen. The Sundari Sheet Marks drench thirsty skin cells with the goodness of aloe vera, mulberry, hyaluronic acid and algae.
Facial Moisturizer Pump | Signature - Sukin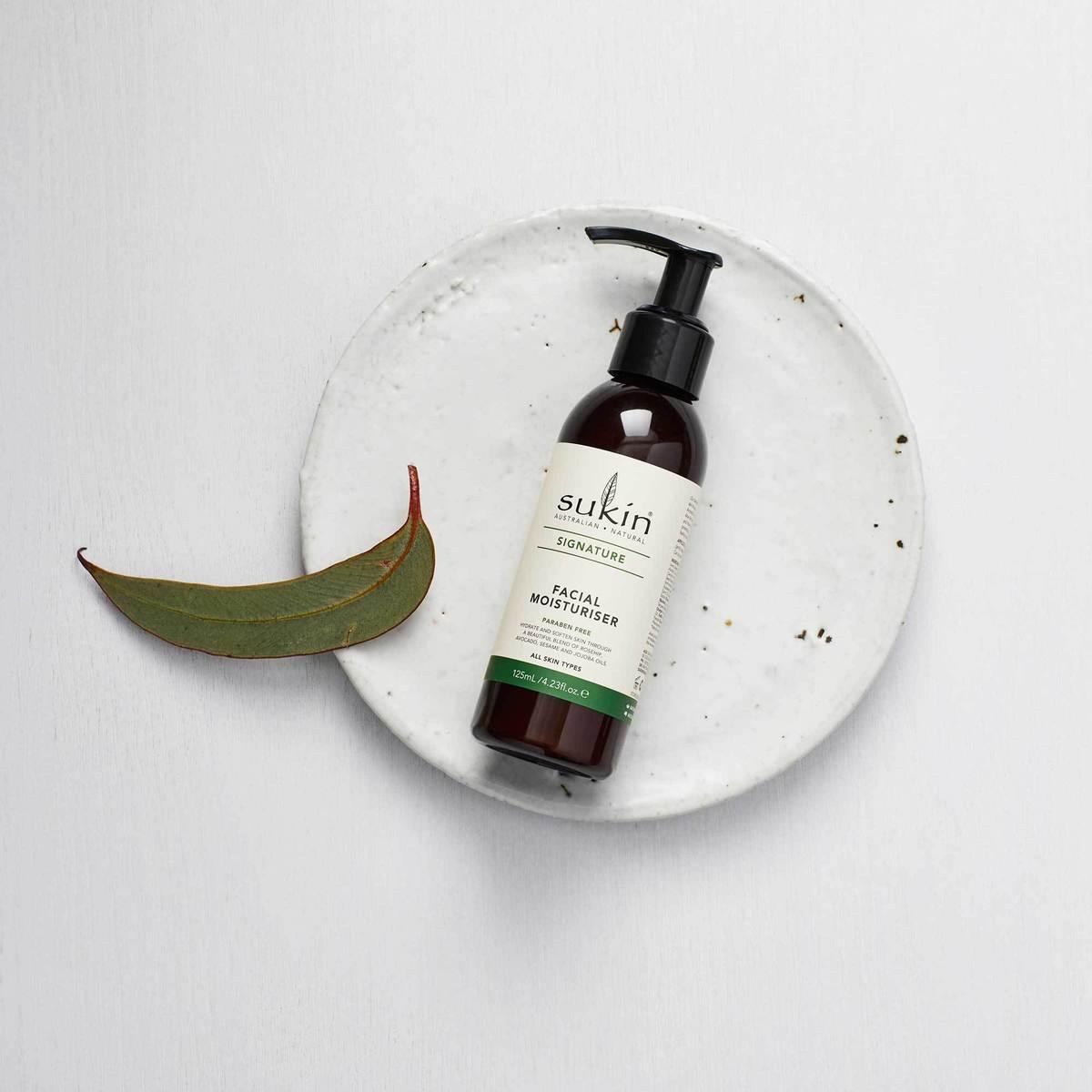 Image Courtesy: Sukin
Sukin is a vegan, cruelty-free Australian natural skincare brand and is newly available in India. Their Signature Facial Moisture Pump is a boost of hydration for dry skin types and works just perfectly for other skin types as well. Enriched with rosehip oil, avocado, sesame seed and jojoba oils, this moisturizer leaves the skin feeling nourished, smooth and healthy. While the aloe vera soothes the skin, leaving it refreshed and lively, the wheat germ and Vitamin E act as a moisture barrier and improves the texture of the skin.
Organic Skincare Products for Oily Skin
Have oil and greasiness made their home on your skin? It's time for deep-cleaning. Oily skin can give you a hard time as you struggle to keep the grease off your skin. Unfortunately, oily skin is not equal to dewy skin and needs proper attention. Here is a tailored list of organic skincare products for oily skin that can help you get gorgeous shine-free skin.
Honeyfix Facewash - Vilvah Store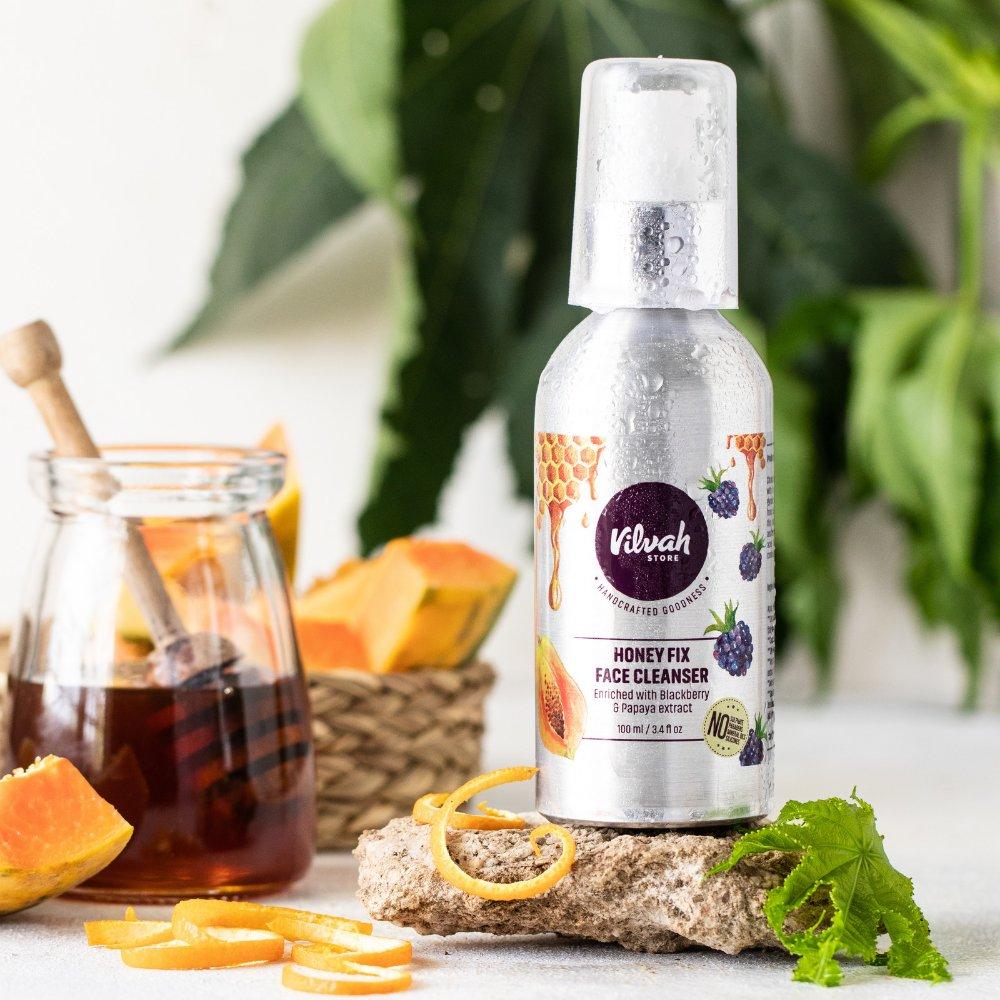 Image Courtesy: Vilvah Store
Enriched with 8 per cent honey, a natural source of glycolic acid, Honeyfix face wash by Vilvah store is an amazing oil-free formula. Packed with the goodness of blackberry, papaya and orange peel, this cleanser helps in shrinking pores and works on acne like magic.
Clarifying Charcoal & Seaweed Face Mask - Ilana Organics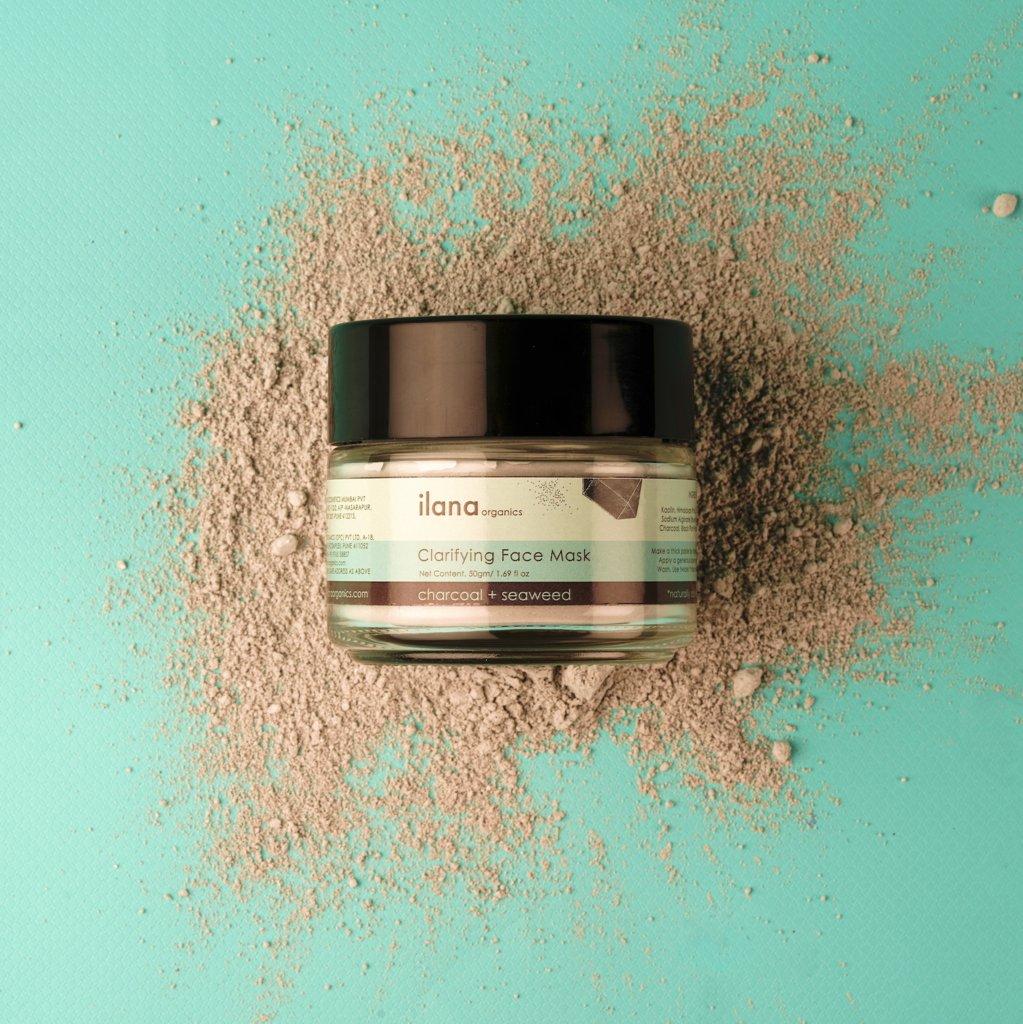 Image Courtesy: Ilana Organics
Charcoal is best known to absorb oil, dirt and grease and this clarifying charcoal and seaweed face mask by Ilana Organics is a tub of pure delight which helps in unclogging pores, removing excess oil and hence keeping breakouts at bay.
Clarifying Oil Control Toner - Perenne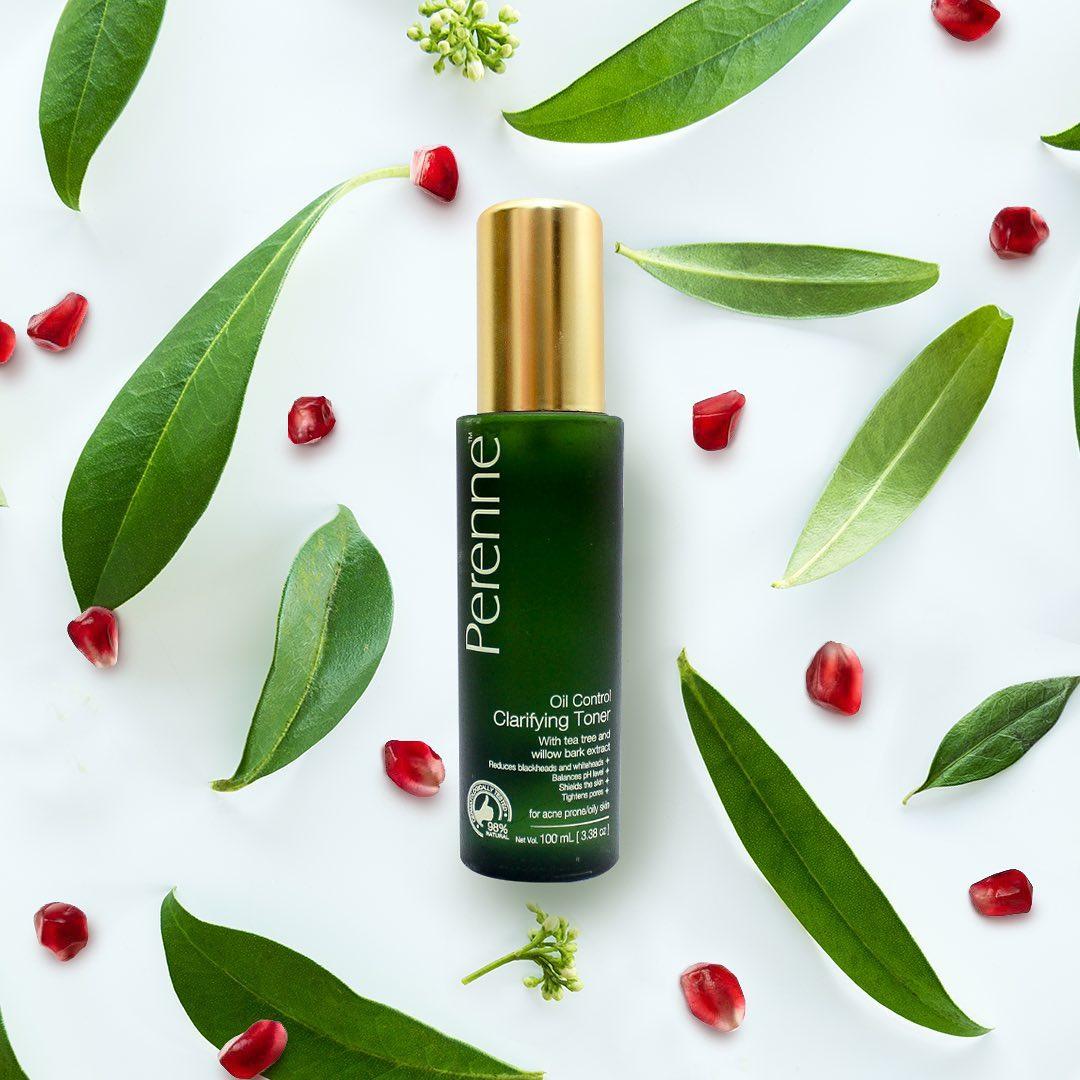 Image Courtesy: Perenne
Toners are really important when you're dealing with oily skin type and the Perenne Clarifying Oil Control Toner is one of the most effective organic toners that helps the absorption of excess oil and sebum. Enriched with ingredients such as rosa centifolia flower extract, soybean seed extract, willow bark extract, neem extract, sandalwood water, vetiver root water, aloe vera extract, apple fruit extract and tea tree leaf oil, this is an alcohol-free formulation. It also helps in preventing acne breakouts, tightening the pores and balancing the Ph level of the skin.
Organic Skincare Products for Acne-prone Skin
When you are dealing with acne-prone skin, it seems to be in an unending quest for clear skin but not anymore. Over the years, organic skincare products have shown commendable acne-healing results on people struggling with acne and zit. And so we had to prepare a list of organic products that help combat acne and acne scars.
Neem & Tea Tree Face Wash - Bon Organics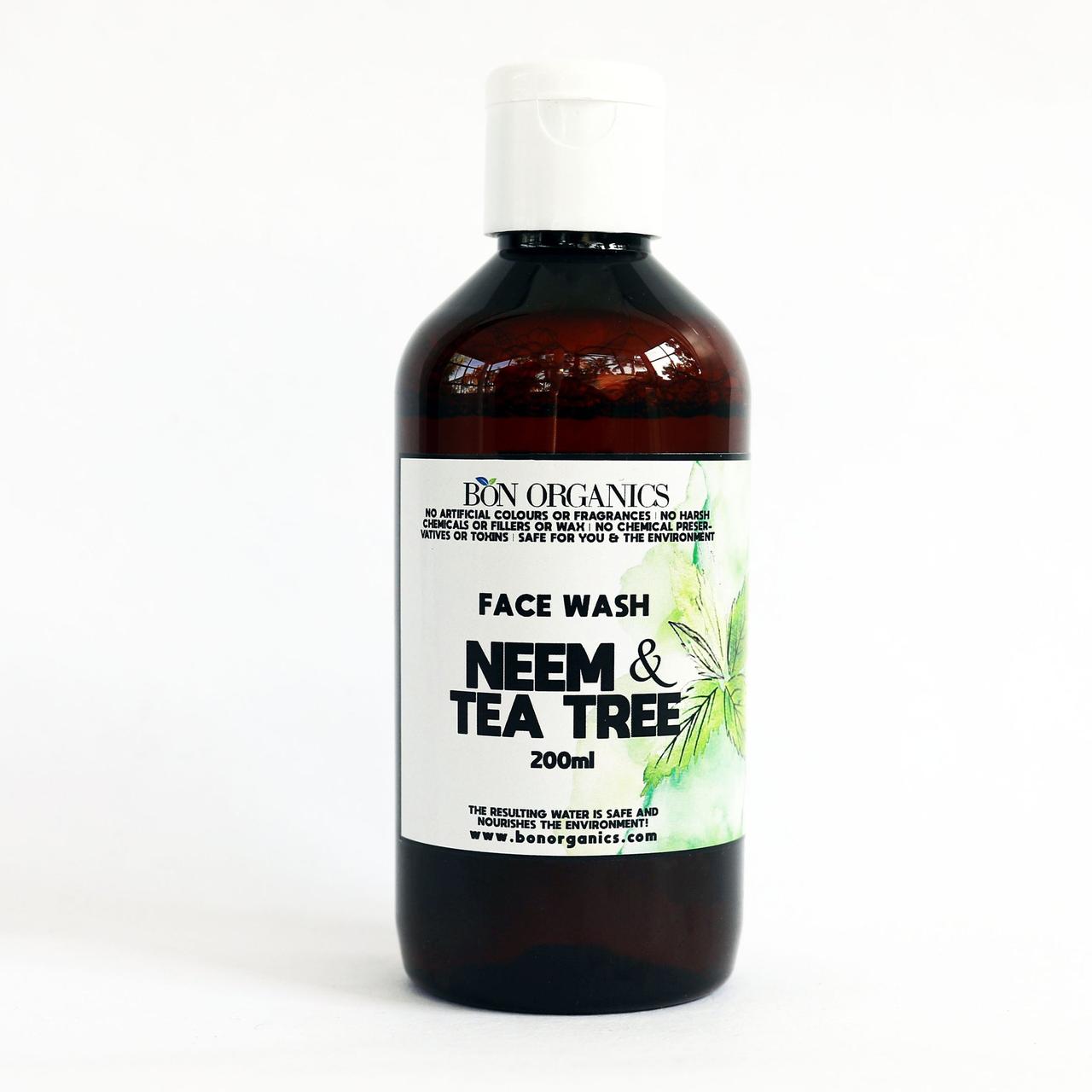 Image Courtesy: Bon Organics
Neem and tea tree are two foolproof acne-healing ingredients and you can never go wrong with it. The Bon Organics, Neem & Tea Tree Face Wash is a handmade formulation with the goodness of other extracts like lemon oil, coconut oil, Vitamin e, olive oil and aloe vera gel.
Witch Hazel & Vetiver Facial Toner - Neemli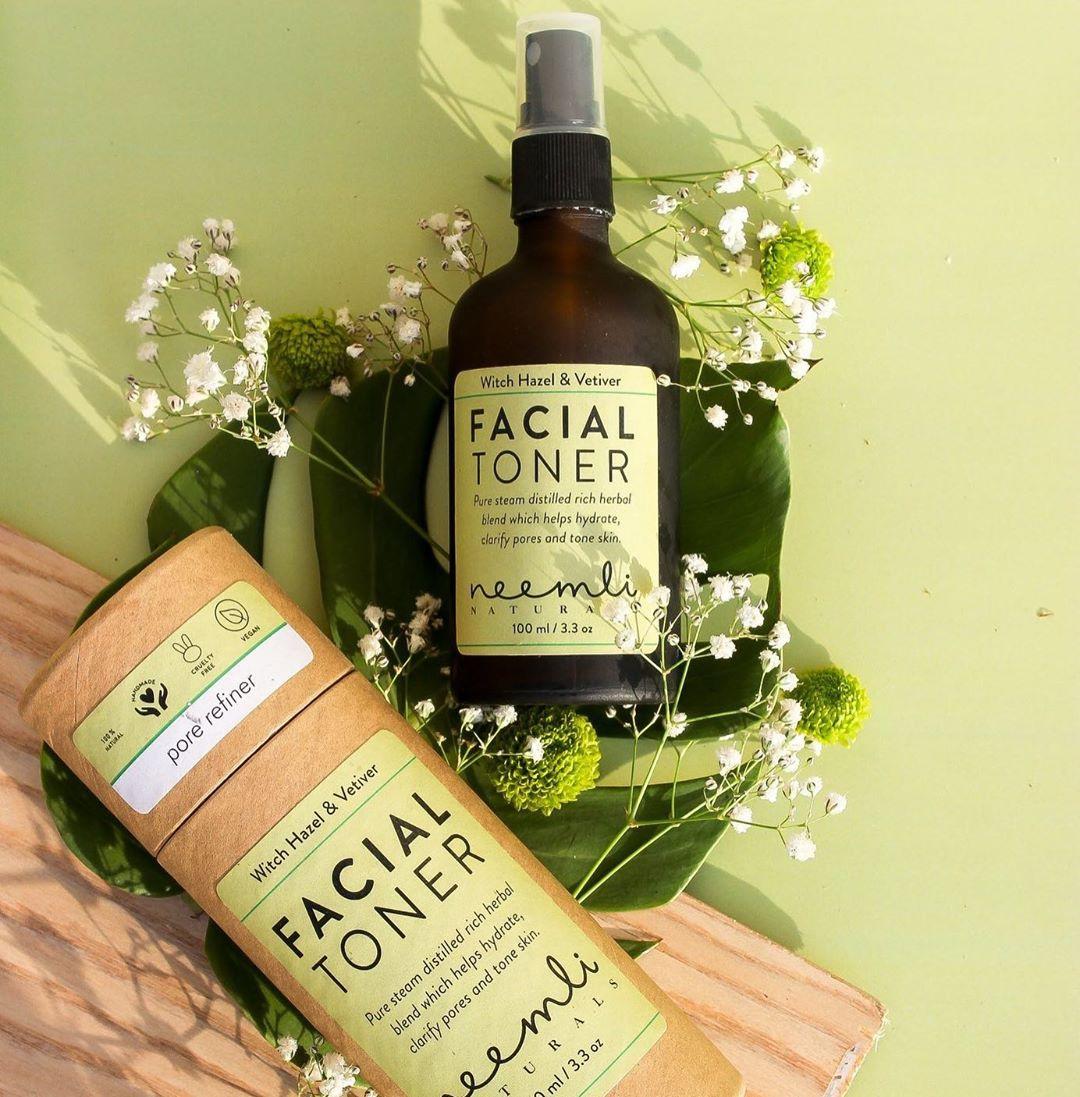 Image Courtesy: Neemli
Neemli's Witch Hazel & Vetiver Facial Toner is a beautiful concoction of steam-distilled Khus aka Indian Vetiver which reduces the appearance of dark spots and Witch Hazel which is an antioxidant and a natural astringent. This tone which is also enriched with aloe vera leaf extract helps in hydration, refining pores, restoring natural PH level of the skin and soothing acne.
Green Tea Mattifying Moisturiser - Plum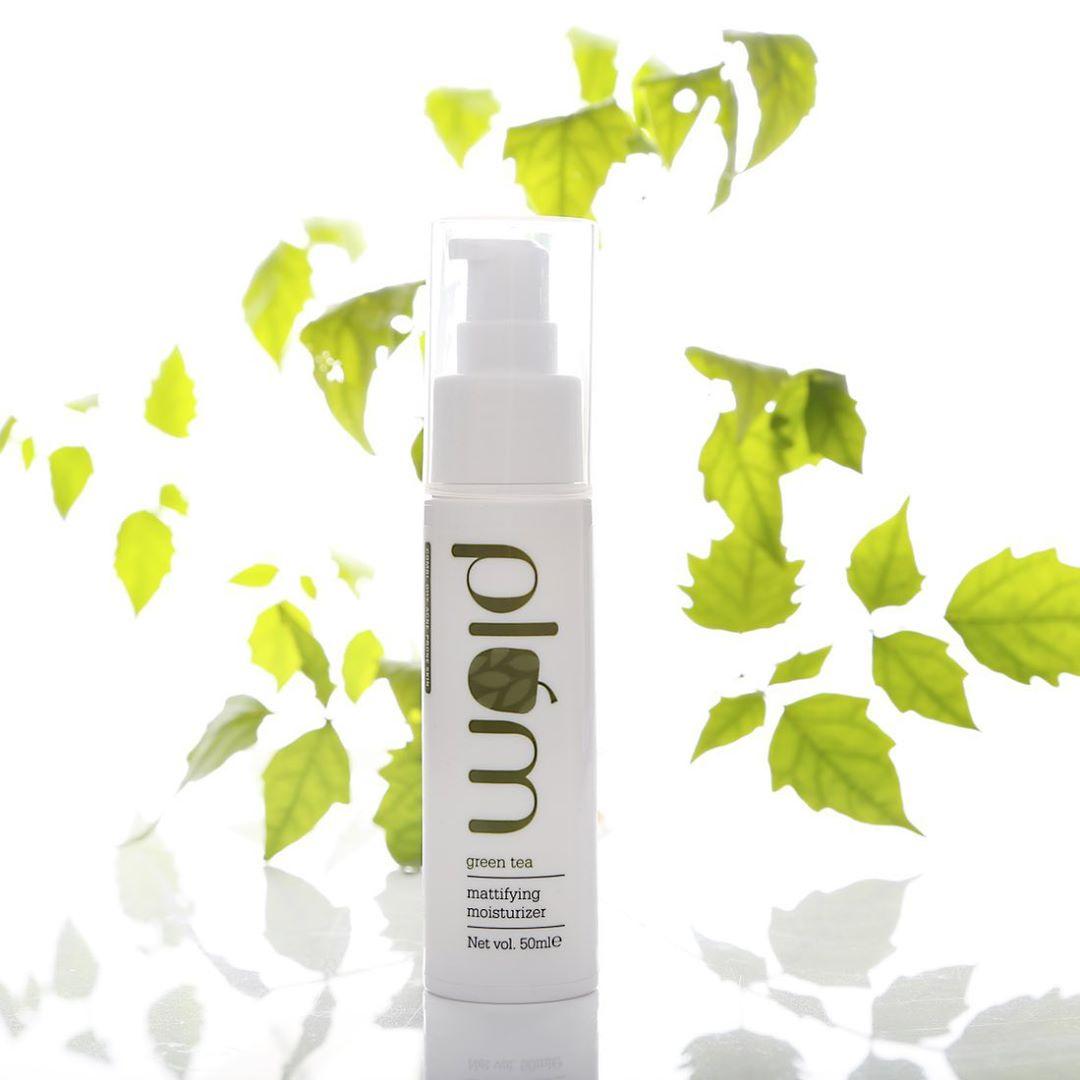 Image Courtesy: Plum
Dealing with acne also means dealing with oily skin. The Green Tea Mattifying Moisturiser by Plum helps in absorption of excess oil along with providing hydration and a non-shiny matte finish skin through a light, silicon-free and non-comedogenic formulation.
Pull Lake Sediment Salt - Pahadi Local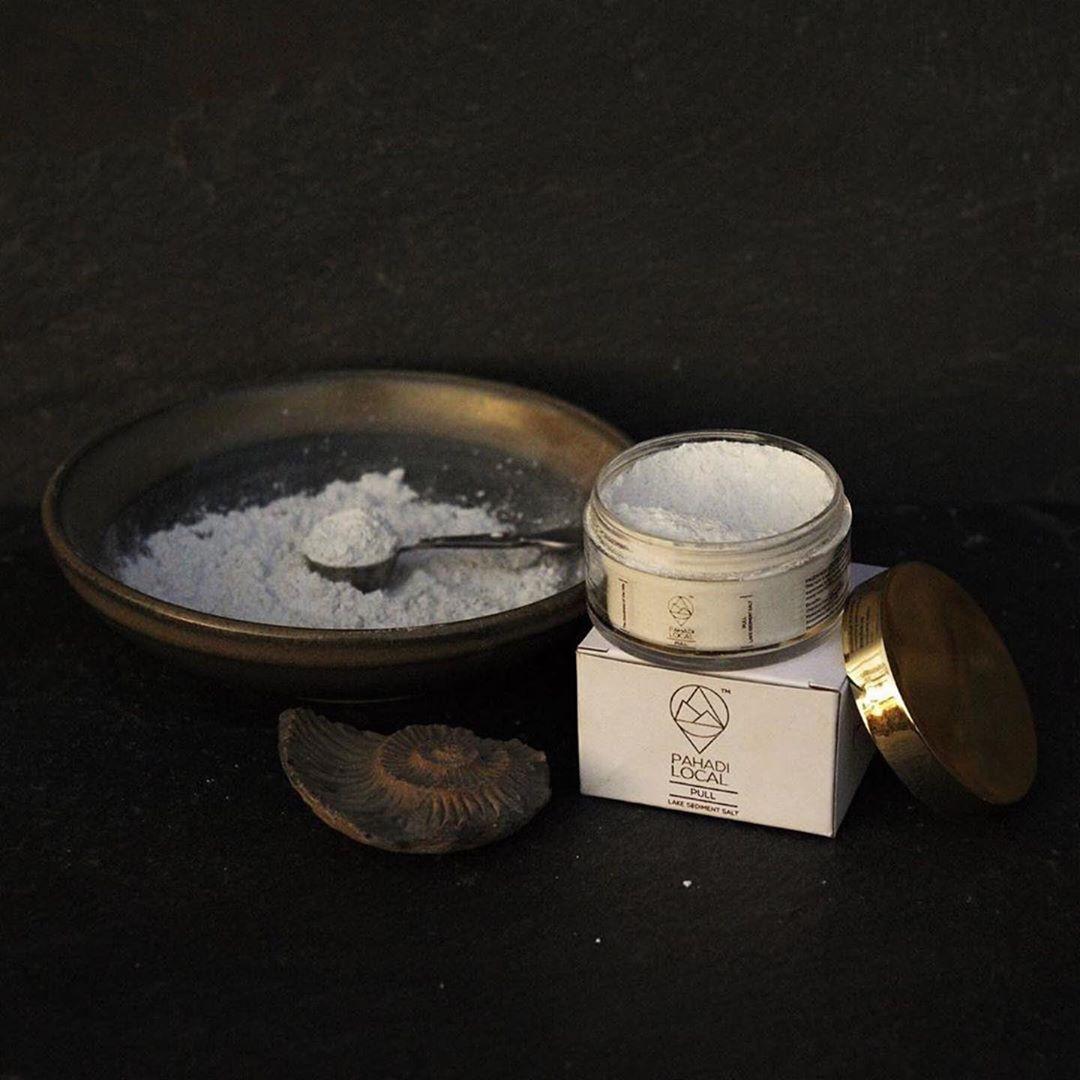 Image Courtesy: Pahadi Local
With key ingredients being manganese and zinc, Pull Lake Sediment Salt by Pahadi Local is a natural powder extracted from high-altitude Himalayan lake surfaces and orchards. Handcrafted to be used as a mask for acne-prone skin, this formula is created through age-old grinding and sifting methods to distil the pure goodness.
Organic Sunscreens
It goes without saying that every woman must invest in a good bottle SPF. It is the backbone of skincare and you cannot expect a healthy, nourished, damage-free skin without lathering some SPF before stepping out in the sun. Now sunscreens usually contain chemical filters like oxybenzone, avobenzone, octisalate, octocrylene, homosalate and octinoxate which might not suit every skin type so it's important to switch to organic sunscreen. Don't know which sunscreens are free from harmful radicals? Fret not, scroll below to check out some.
Broad Spectrum SPF 50 with Green Tea & Licorice Extract - Perenne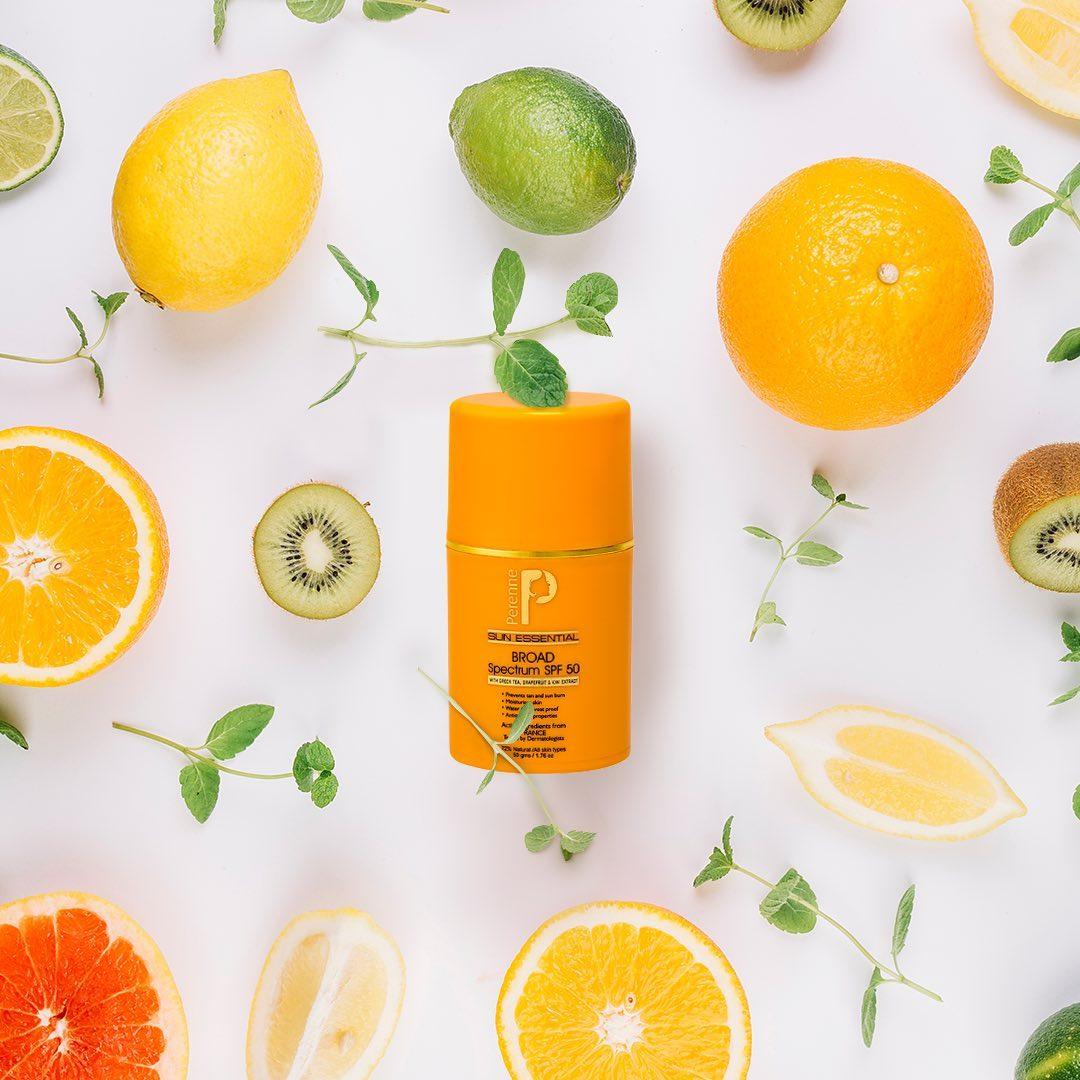 Image Courtesy: Perenne
Say goodbye to tanning, sunburns, harmful UV rays and ageing and welcome healthy, protected skin with Perenne's Broad Spectrum SPF 50. It is a natural, non-greasy, mattifying formula made with the goodness of cocoa butter, jojoba oil, green tea extract, liquorice root extract, mulberry extract, grapefruit water, kiwi fruit water and Cucumber extract.
Grape Seed & Sea Buckthorn Light Stay Day Cream SPF 30 - Plum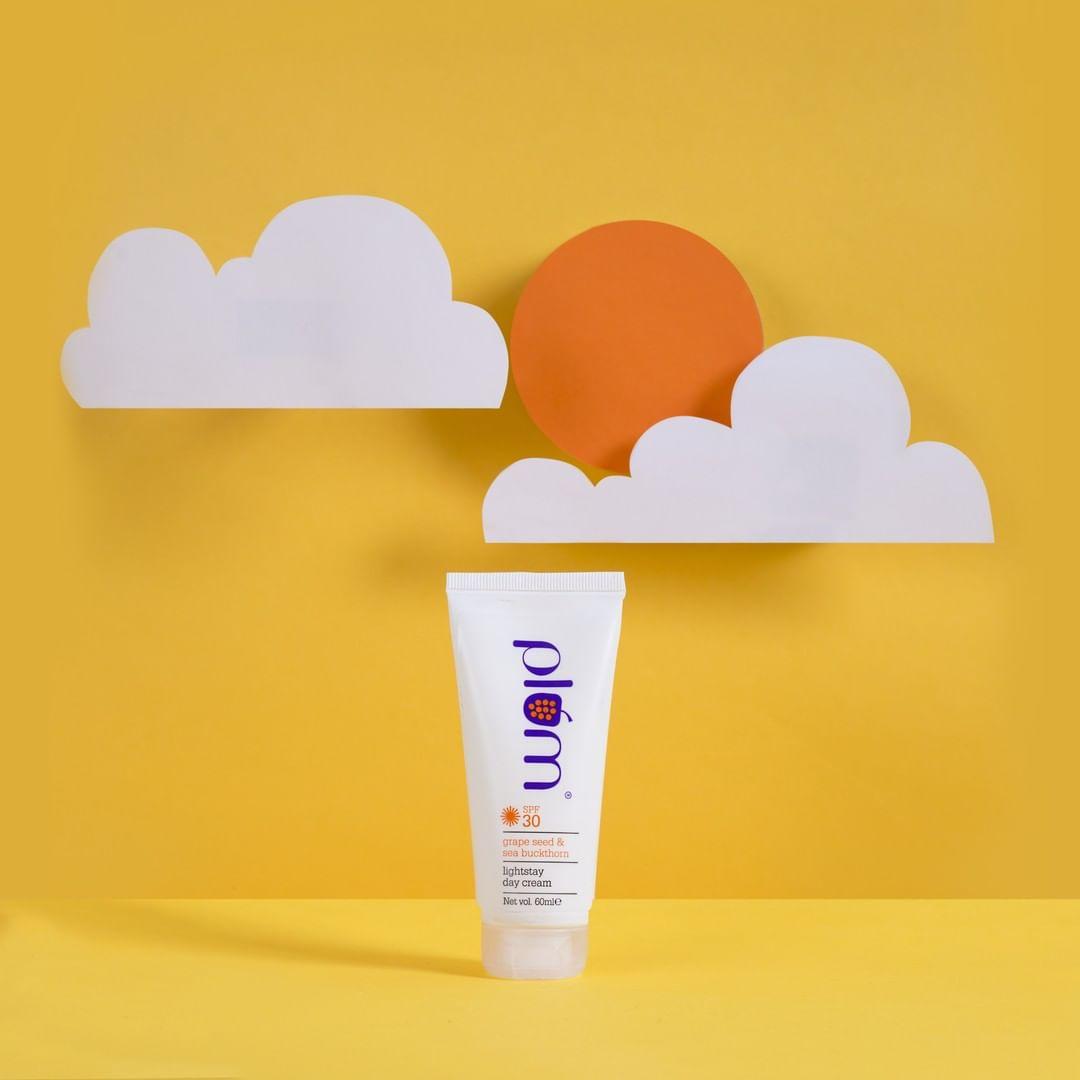 Image Courtesy: Plum
Steer clear from the awkward witness and patches with Plum's Grape Seed & Sea Buckthorn SPF 30 Day Cream. This magical formula created with nutritive grape seed oil and healing sea buckthorn oil absorbs well into the skin, leaving your skin light and airy, unlike other chemical-filled SPFs.
Natural Sun Protection SPF 21 - Kama Ayurveda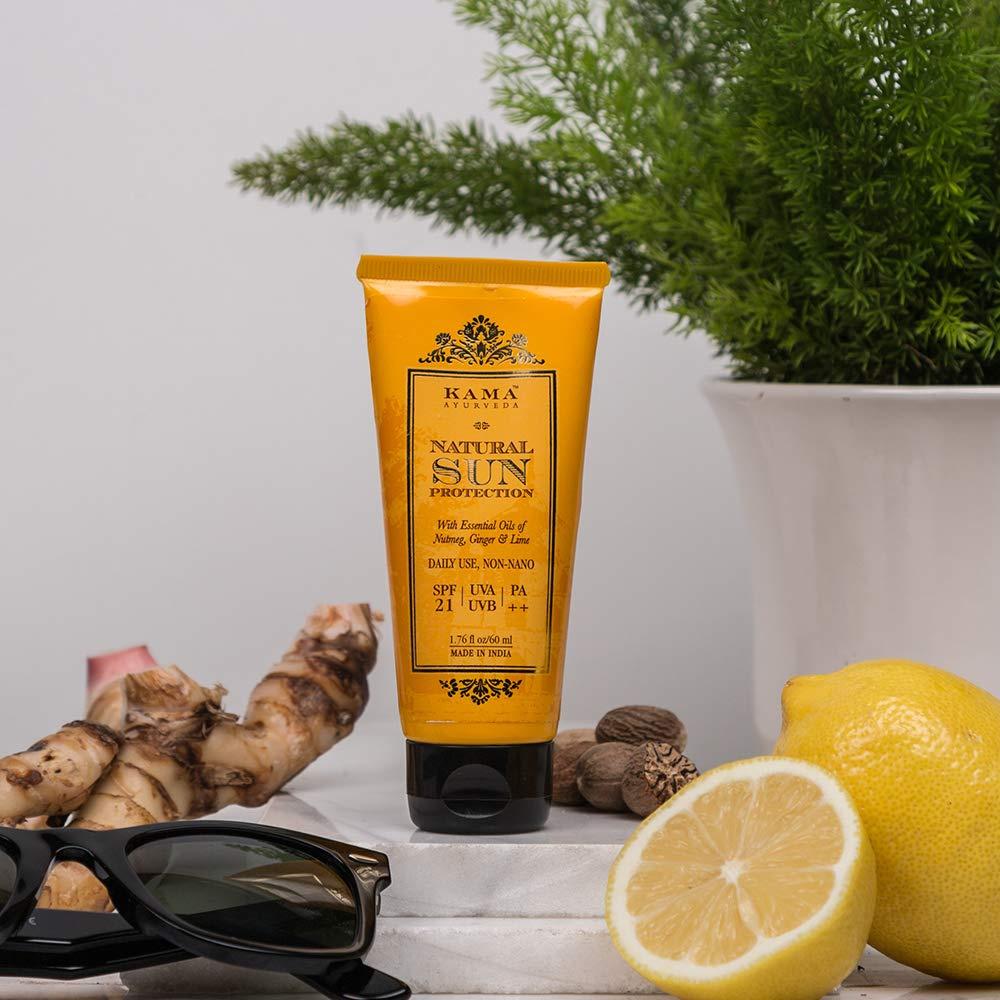 Image Courtesy: Kama Ayurveda
Indulge in the citrusy goodness of Kama Ayurveda's Natural Sun Protection SPF 21 before stepping out in the sun. Enriched with natural oils of nutmeg, ginger and lime leaves, this sunscreen leaves the skin light and freshly scented. The shea butter helps in calming down irritated skin while repairing sunspots and other signs of sun damage.
Organic Skincare Products for Lips
Lips deserve the same attention, hydration, moisturisation as the rest of your face and even more. Lips, if not given proper care, can crack, chap and leave an icky feeling. Since what you apply on your lips should most definitely be edible, choosing an organic lip product is the safest option as they're creating with natural ingredients. Check out this an organic lip scrub and lip balm for smooth, supple and healthy lips.
Peppermint Lip Scrub - Organic Mill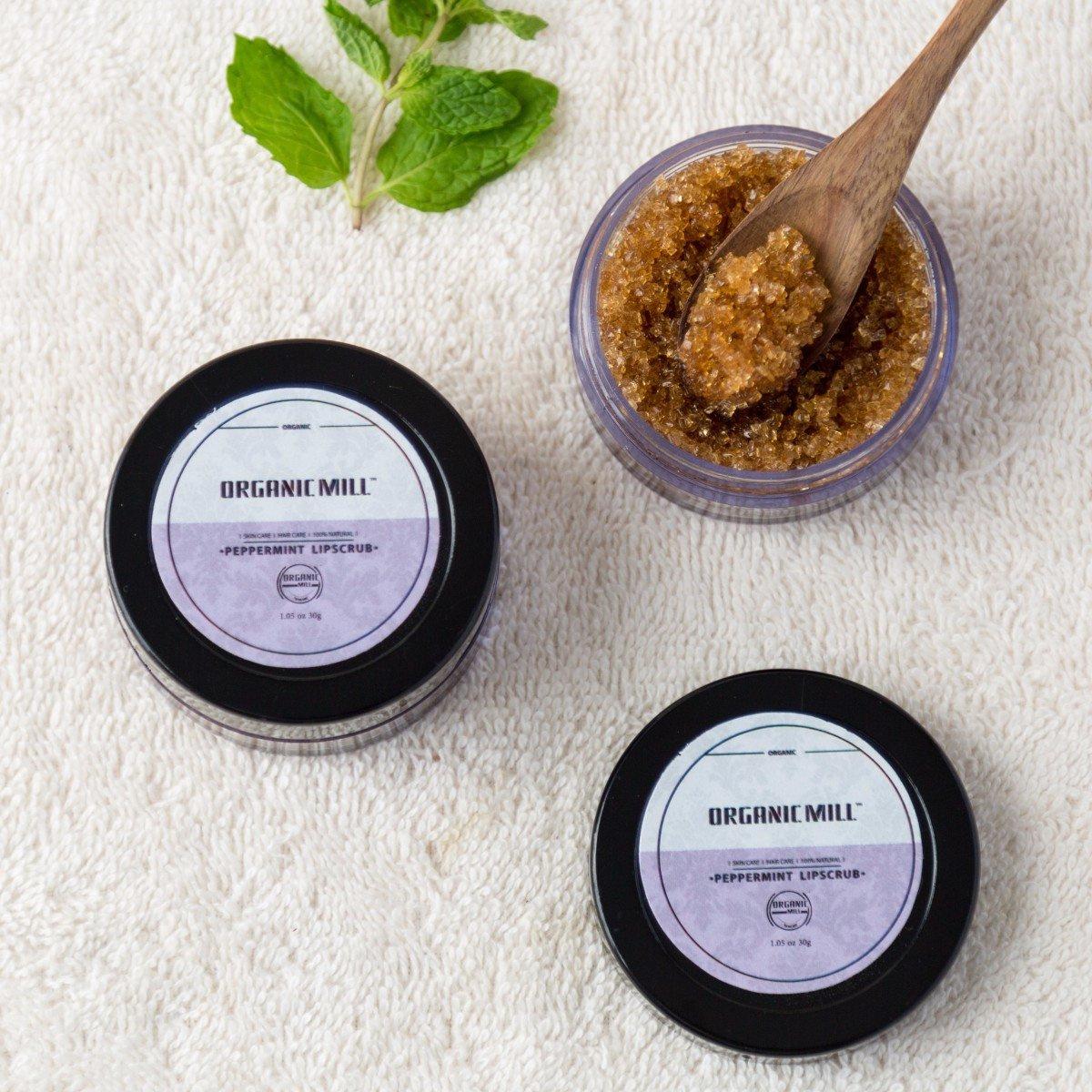 Image Courtesy: Organic Mill
Scrub away the dead skin and chappyness with the peppermint lip scrub by Organic Mill. Packed with the goodness of sweet almond oil, avocado oil, jojoba oil, this lip scrub lightly exfoliates and greatly nourishes the lips while leaving it covered in the fresh scent of peppermint.
Seabuck & Rosehip Lip butter - Fiducia Botanicals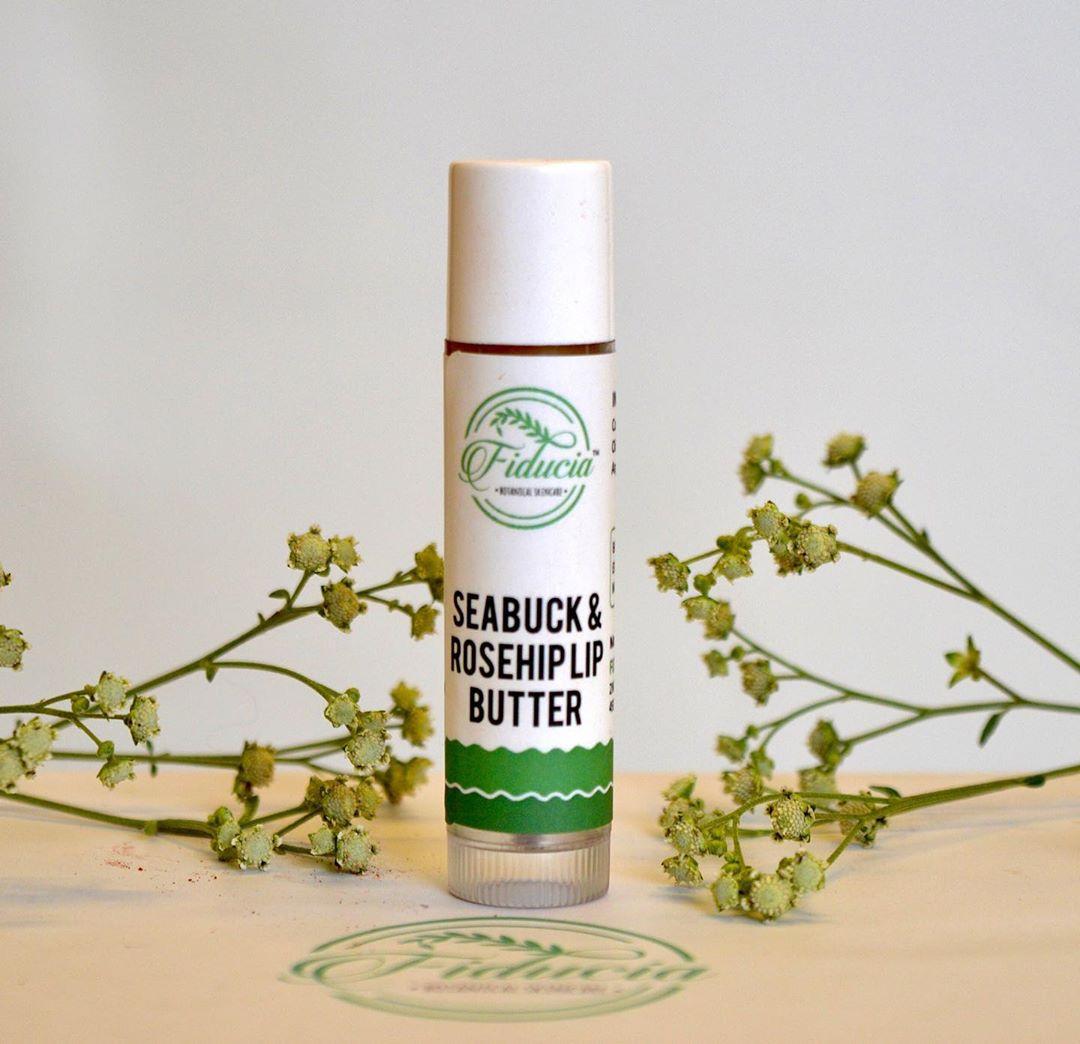 Image Courtesy: Fiducia Botanicals
Lather your lips with a layer of nourishment with Fiducia Botanicals' Seabuck & Rosehip Lip Butter. Handmade with organic cocoa butter, unfiltered beeswax, argan oil, rosehip oil, sea buckthorn berries, macerated oil and vitamin e, this lip butter helps in giving natural plumpness to the lips while fighting pigmentation and discolouration.
In a nutshell, products that are free from Parabens, Phthalates, Sulfates, PEG compounds, Petrochemicals & Mineral Oils, Ethoxylated Ingredients, as well as Synthetic Fragrances & Dyes are considered to be organic. It's time we choose our skincare consciously in order to get some love from our skin.
Which organic skincare products are you most excited to try? Share your views in the comments below.