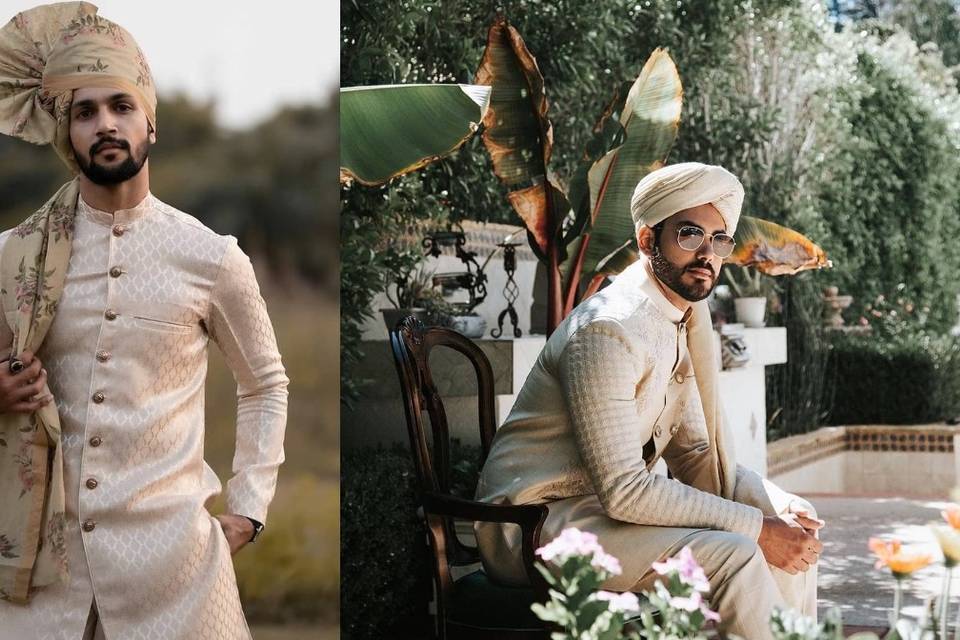 Image Courtesy: Anshul Singh Chauhan(L), Vinuthna Garidipuri(R)
While the brides run their endless self-pampering routines to look as gorgeous as ever on the biggest celebrations of their lives, what are the grooms in the house doing? The general idea that men's grooming has smaller horizons than women has been altered years ago. From facial massages to mani-pedi treatments, men have it all too. The grooms in the house will also be as busy as the pretty brides, grooming themselves for the big day.
There is no pressure to look your best on the wedding day, but it is always nice to look nice on a day that marks the beginning of a new chapter in your life. Just choosing a dashing outfit and getting a handsome hairstyle for the wedding day won't be enough. For all the handsome hunks with beards, here are the different and new beard styles for men 2020 that will make a head-turning impression on your wedding day, effortlessly.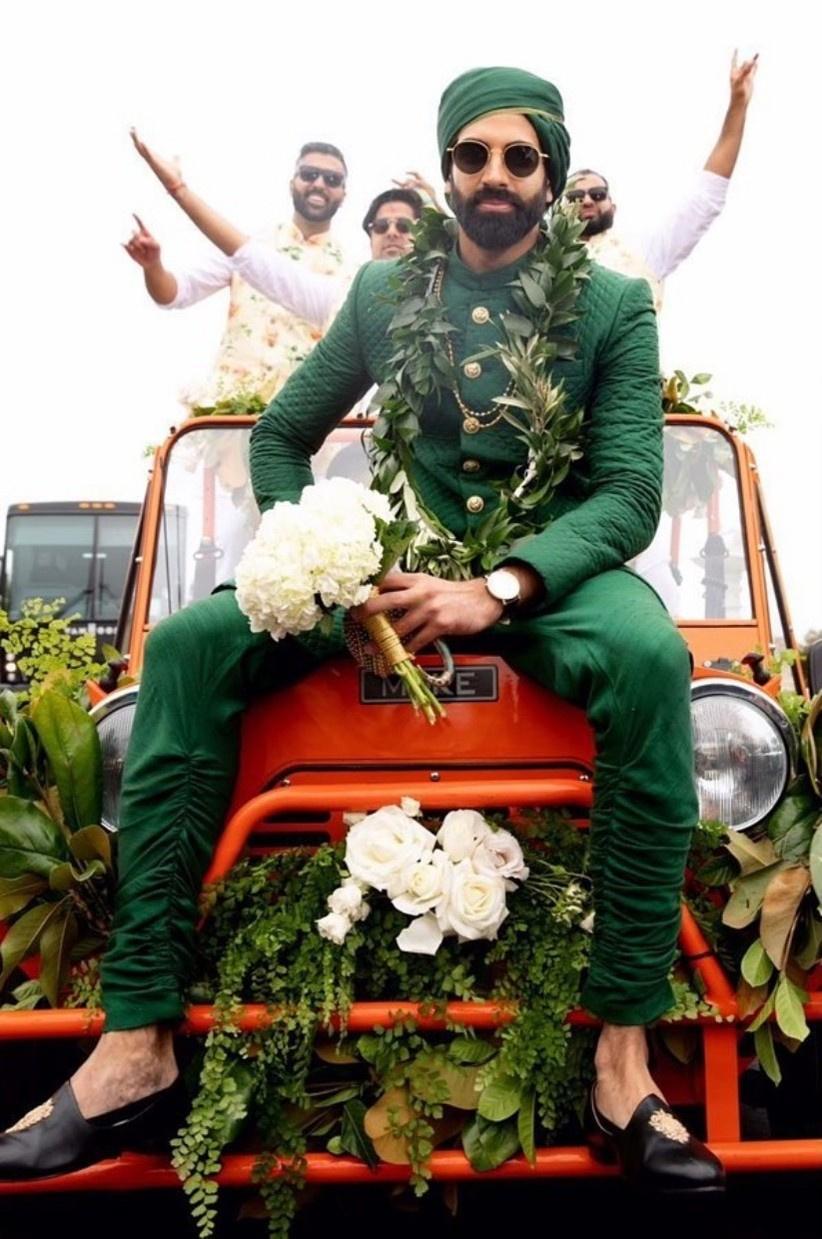 Image Courtesy: Mili Ghosh
Your beard style has a major impact on your overall look. Some people can redo their personalities with their beard style. You can always turn to Bollywood for reference and inspiration.
While your brides get their spas done, get to your stylist to pick up the trimmer and give you one of these best beard styles for men 2020 to look remarkable and do justice to your impression as a groom!
Virat Kohli's Modern & Stylish Ducktail Beard Style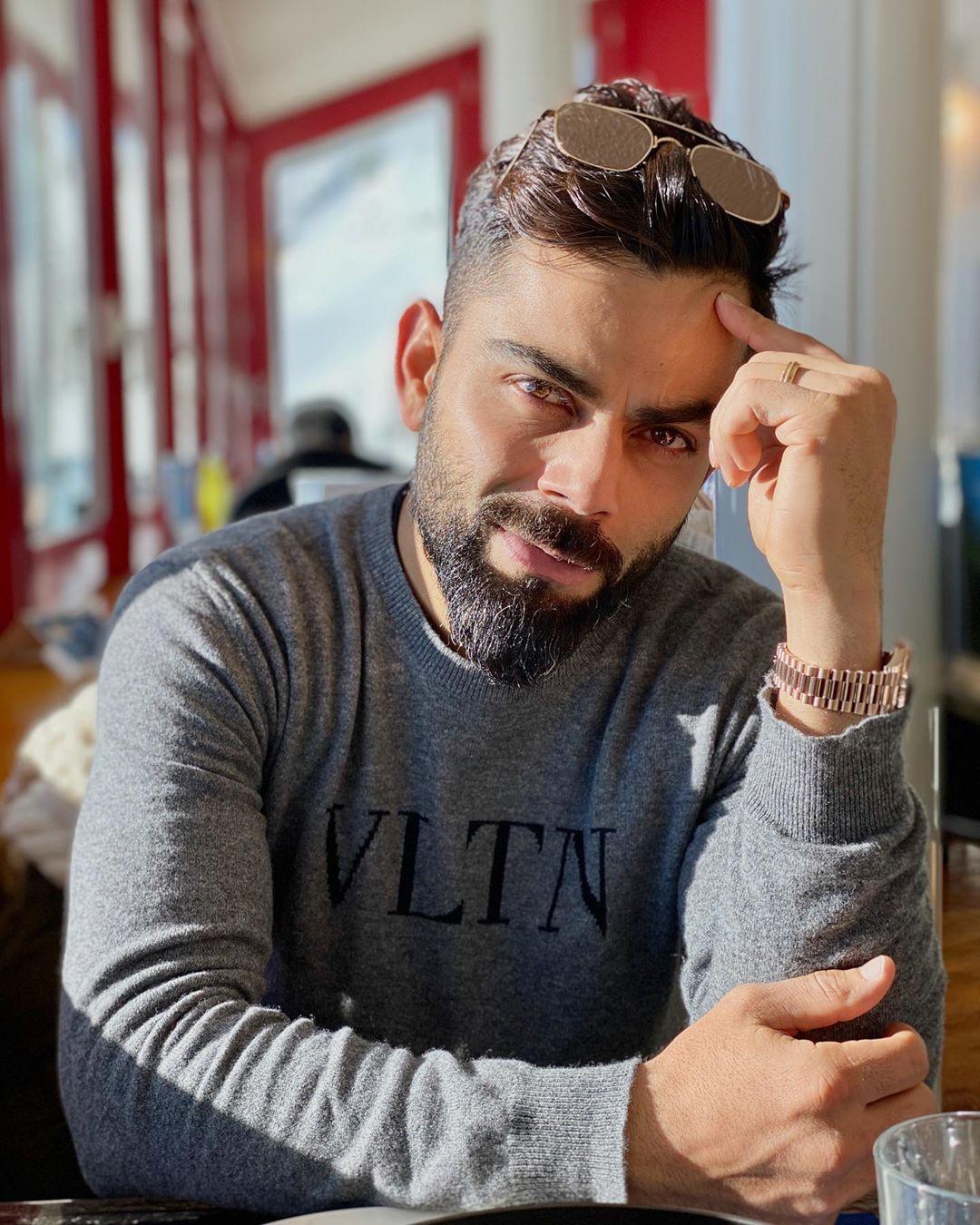 Image Courtesy: Virat Kohli's Instagram
Virat Kohli's long stubble beard style is a modern version of a ducktail beard that covers the entire jawline and chin along with a fully grown circle beard. This is a very popular and new beard style for men. Some regular trimming will help you maintain the look better, however, stay away from scissors if you love your beard as much as Kohli does and go for this latest beard style for men.
Ranveer Singh's Ducktail Beard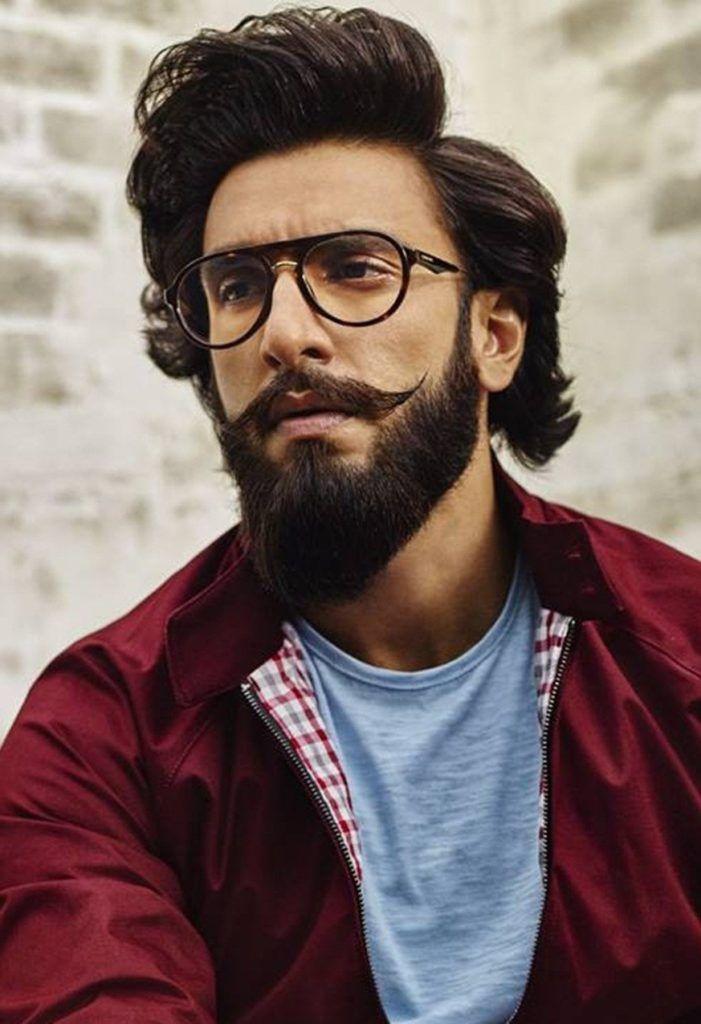 Image Courtesy: Pinterest
Ranveer Singh is an impeccable actor who has flaunted a variety of some of the best beard styles for men to gush over. From stubble to an extended goatee, he has done it all. His profession demands different looks from him for the different roles that he chooses and that is why we see the different beard styles on him. However, the iconic new beard style for men carried by Ranveer Singh was the ducktail beard with his handlebar moustache. We are swooning!
Shahid Kapoor's Boxed Stubble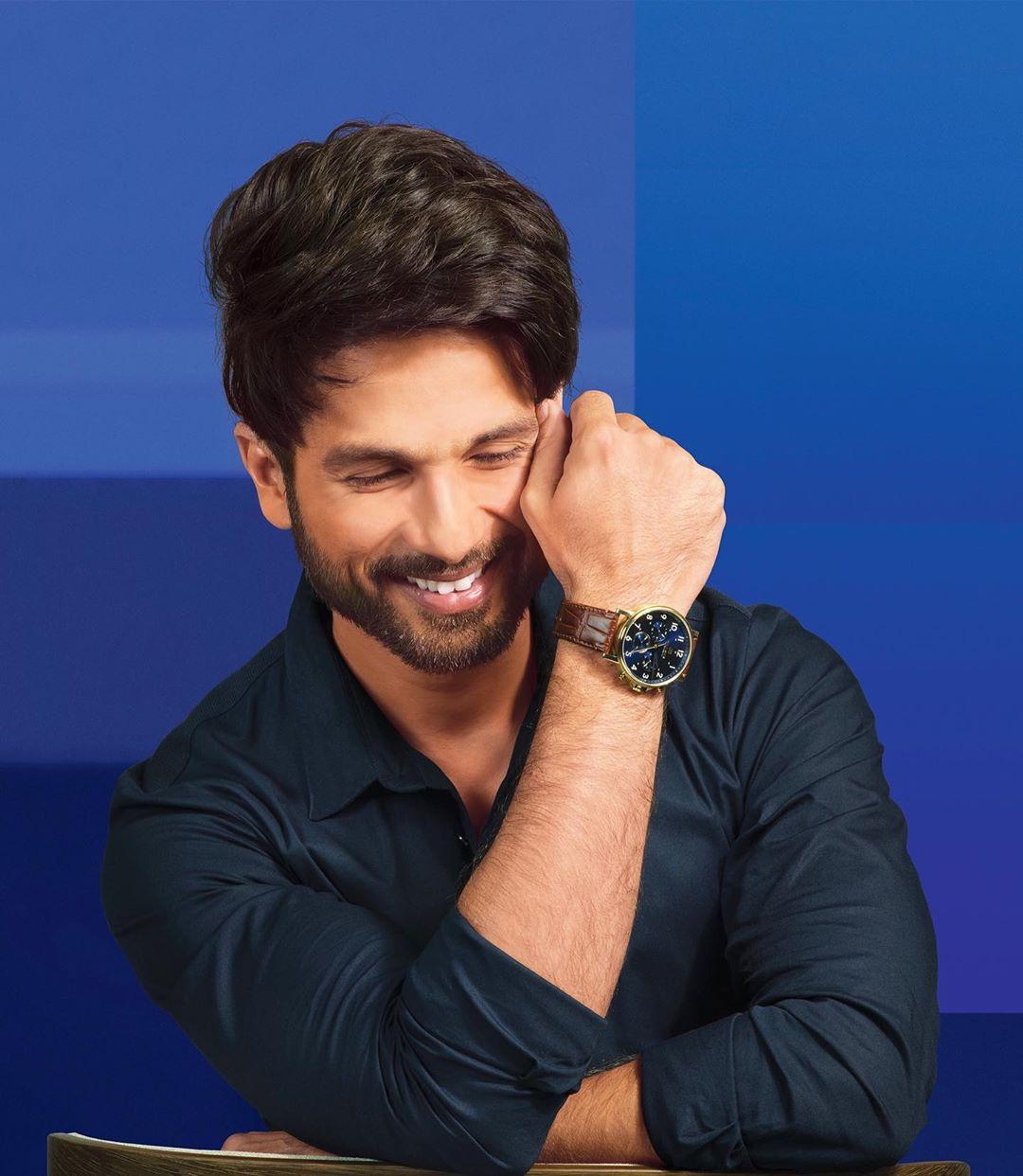 Image Courtesy: Shahid Kapoor's Instagram
Recently, Shahid Kapoor shifted his well-known identity as the cute heartthrob in Bollywood to being Bollywood's perfect gangster. He has been seen with a medium stubble often and in his movie Kabir Singh he was seen with a full beard. However, the most common beard style that he maintains is a boxed beard with a faded medium stubble on his cheeks. This is one of the most popular short beard styles for men and it might need regular maintenance if you want to keep it this way and it is going to look perfectly balanced for your wedding too!
Ayushmann Khurrana's Extended Goatee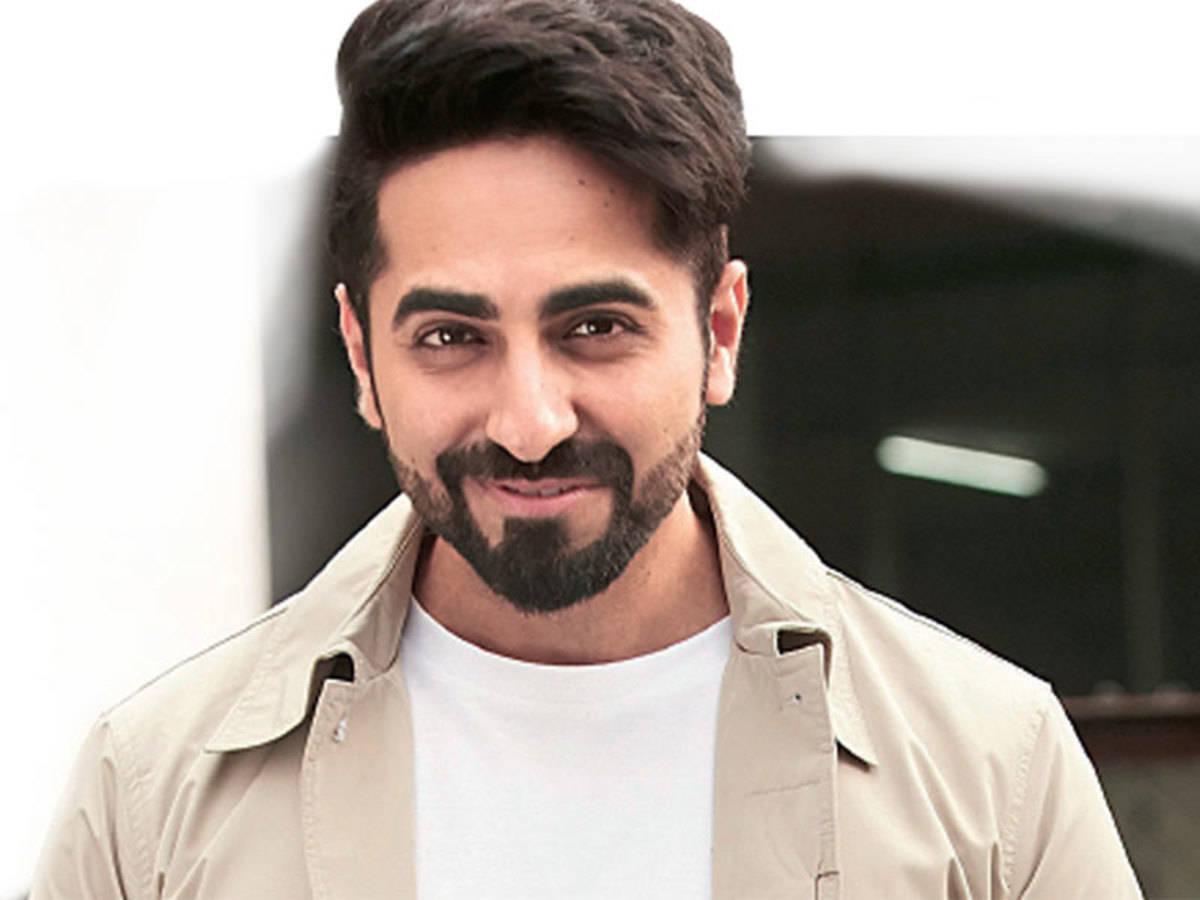 Image Courtesy: Ayushmann Khurrana Fan Page on Instagram
Keeping his adorable dimples aside, Ayushmann Khurrana's neatly trimmed sides with an extended goatee has often been the reason why he left us all floored and is indeed a head-turning stylish beard style for men. This is obviously excluding his beyond great acting, singing and poetry skills. He has come a long way from the short stubble in Vicky Donor that has been one of the best short beard styles for men.
Hrithik Roshan's Full Groomed Beard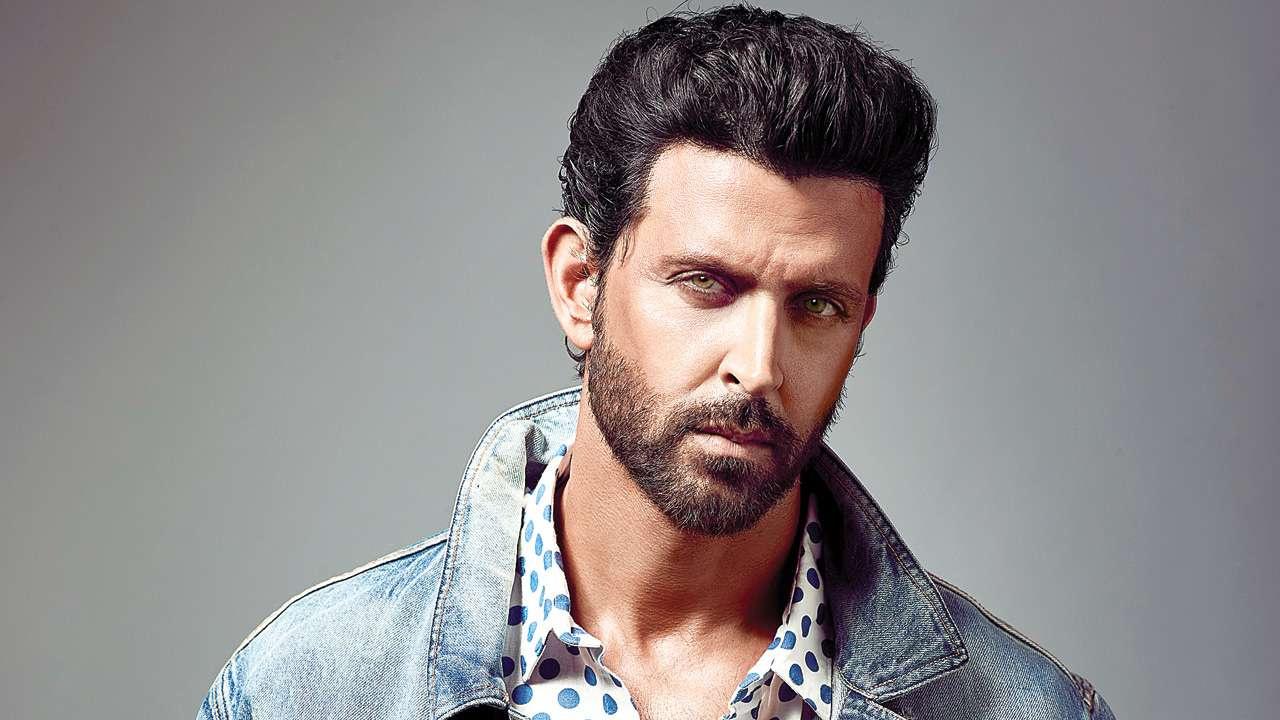 Image Courtesy: MensXP
While many global polls have often declared Hrithik Roshan as one of the top 5 sexiest men on earth (without denial), his enviable jawline is covered in a full groomed beard. From his rugged look with his untamed curly locks to his absolutely sharp appearance, his beard style works wonders. And of course, those hazel green eyes make the women go weak in their knees. While the younger genZ and millennials can pull this stylish beard style for men effortlessly, we would also suggest this as one of the soberest and most stylish beard styles for older men.
Ranbir Kapoor's Stubble Cycle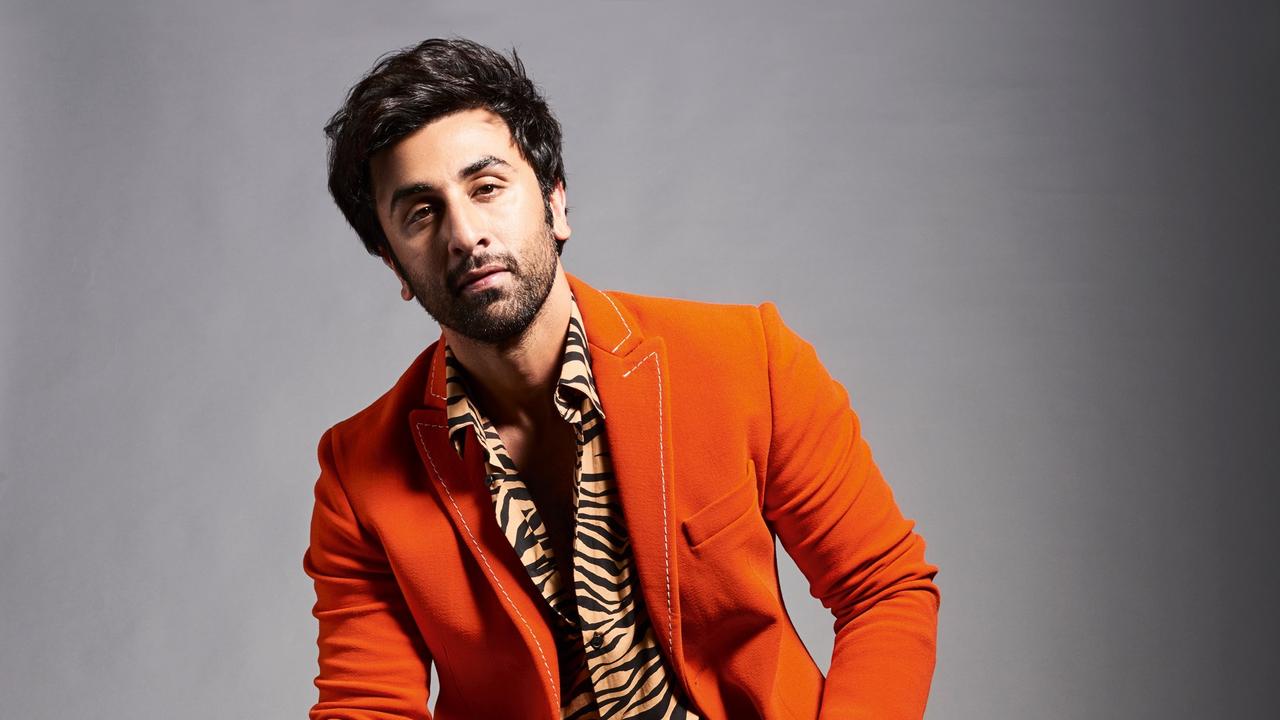 Image Courtesy: Hi Boox Magazine
Unquestionably one of the most good-looking men from Bollywood, Ranbir Kapoor has experimented with many beard styles. However, his loyalty and consistency in maintaining a stubble - be it long, short or medium, is very evident. You can try this look and keep changing the length to keep the look fresh and new every time. Adding some length to this beard style for men makes it one of the best Indian beard styles for men with a round face.
Siddharth Malhotra's Tapered Stuble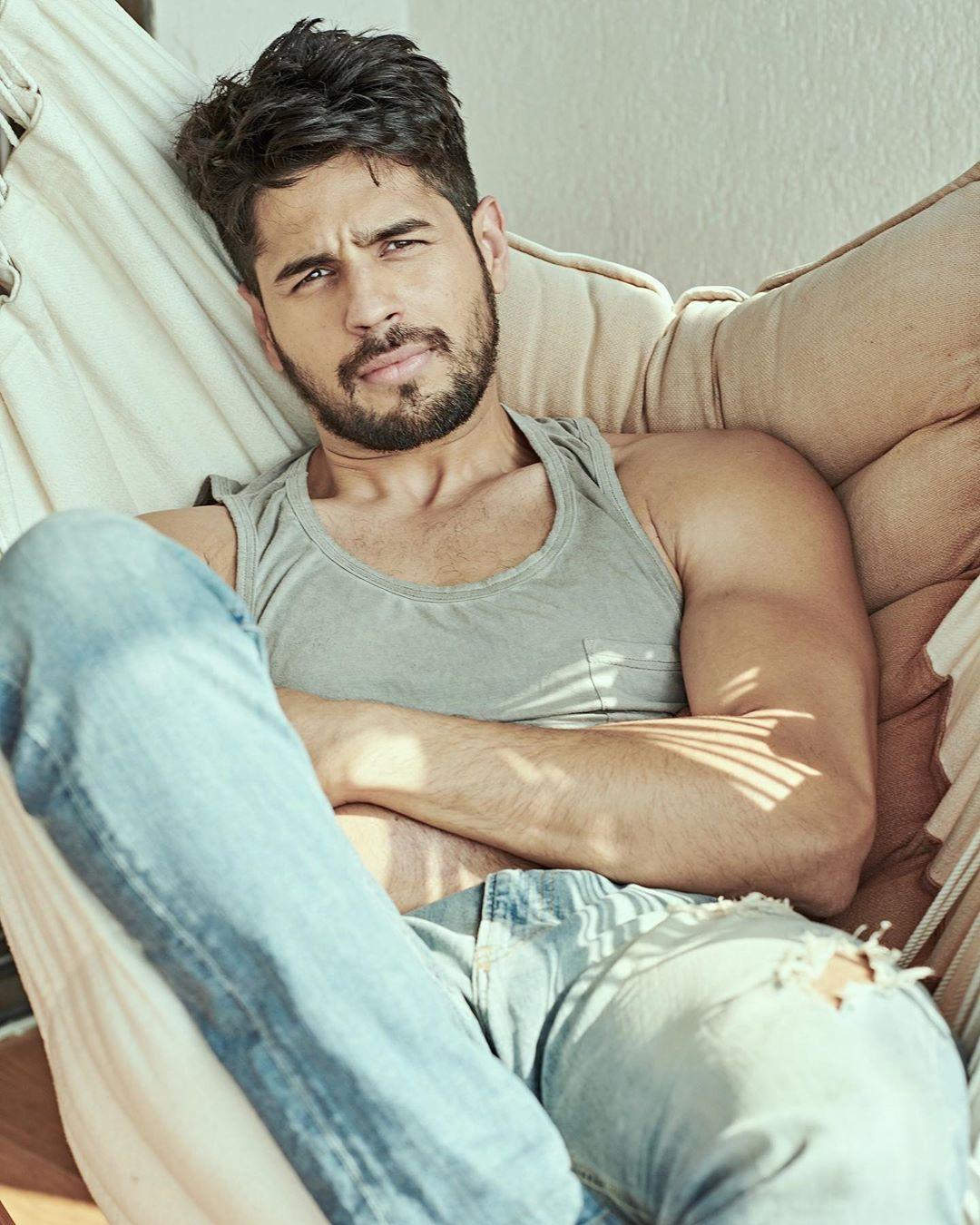 Image Courtesy: Siddharth Malhotra's Instagram
Keeping it short and clean but not being clean-shaven, this handsome hunk has maintained a short and tapered stubble. Siddharth Malhotra's beard style is not rugged and full, it is more inclined towards a clean shave but the trimmed stubble enhances his jawline. This beard style is a low-maintenance one that doesn't require hours of grooming and devoted beard time every day.
Vicky Kaushal's Stubble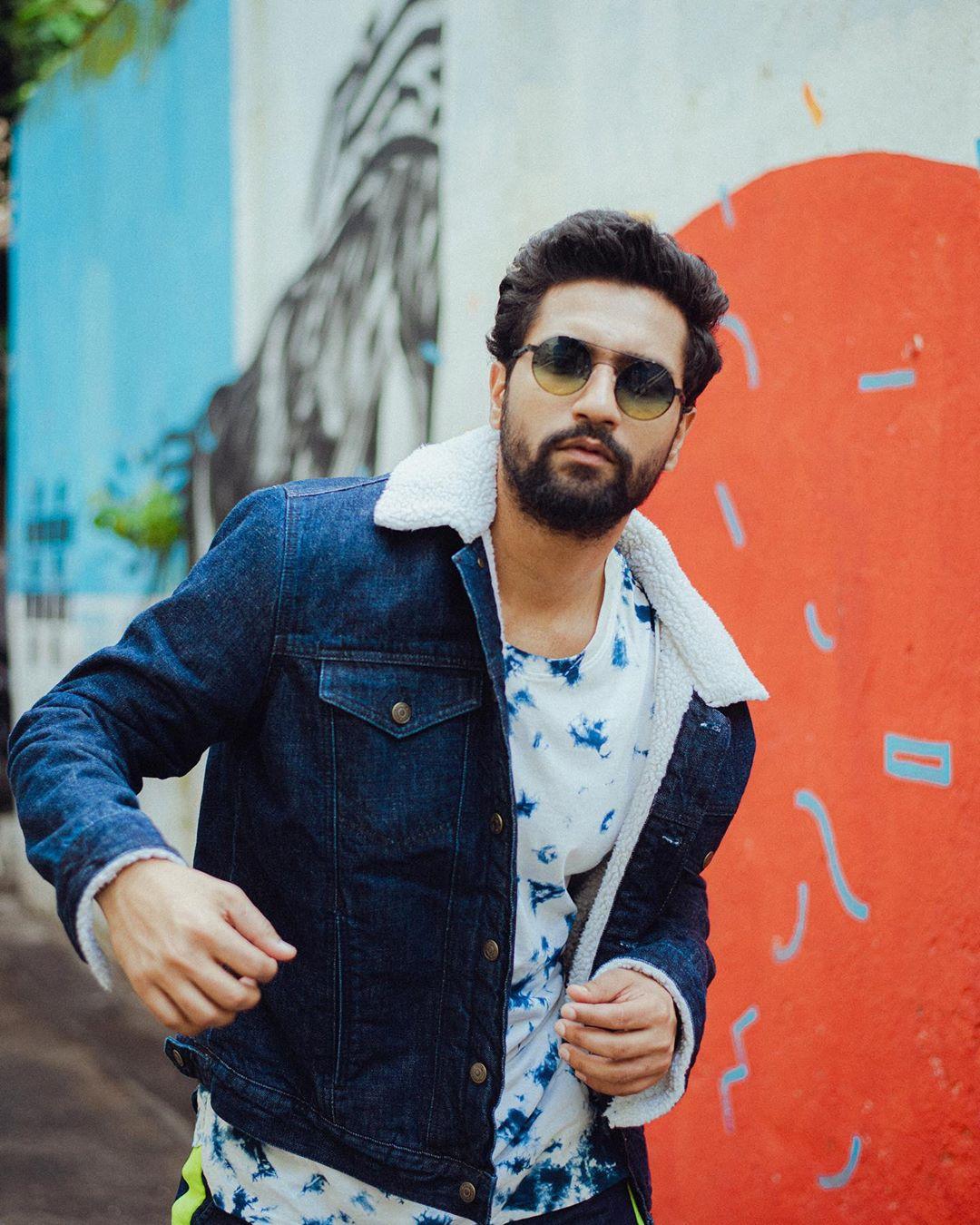 Image Courtesy: Vicky Kaushal's Instagram
A short stubble is the most undemanding style of beard for men to maintain. It is almost a natural growth that happens every few days to a week and does not need too much grooming apart from regular trimming to maintain the length. For the grooms that want it easy breezy and hassle-free, here's your pick!
Kartik Aryan's Soul Patch with a Stubble
Image Courtesy: Kartik Aaryan's Instagram
Kartik Aryan is the new-age actor who flaunts another easy-going beard style with very little maintenance required. His medium stubble with the soul patch and extended sideburns add contrast to his narrowed jawline and makes him look more dynamic and millennial.
The Classic Verdi Stubble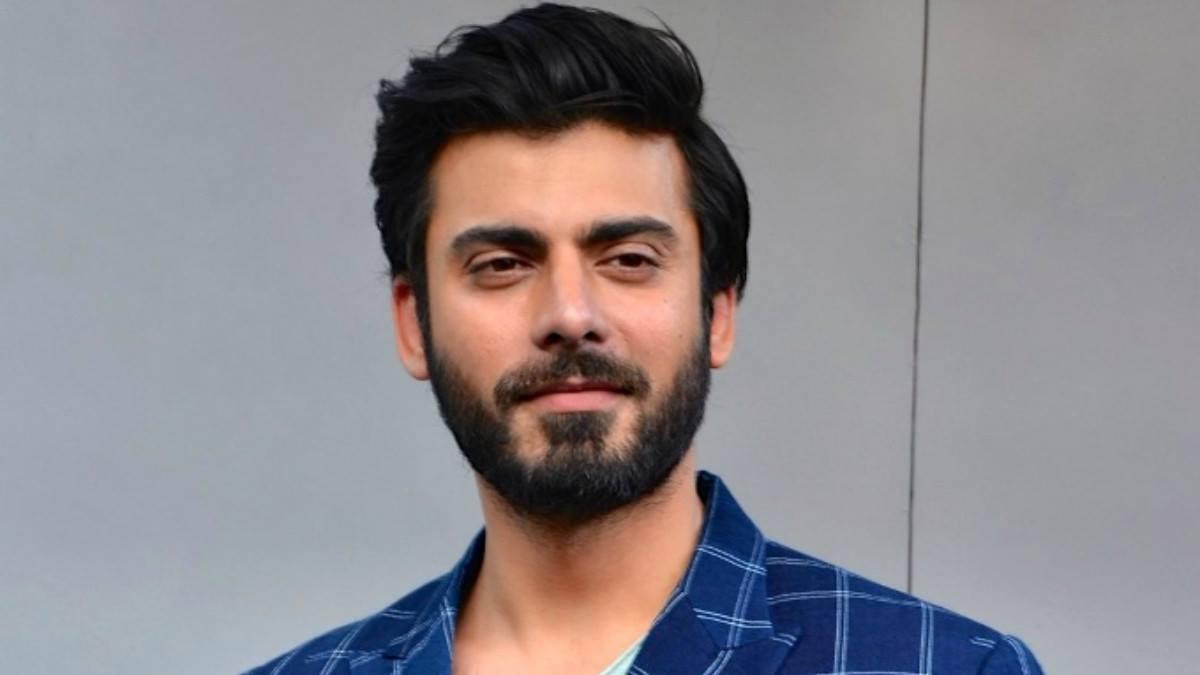 Image Courtesy: Fawad Khan's Instagram
Another fancy beard style that helps men show off and accentuate their jawline is the Verdi beard style. It is paired with a handlebar moustache and is a great combination that gives you an uptight handsomeness instantly.
The Garibaldi Beard Look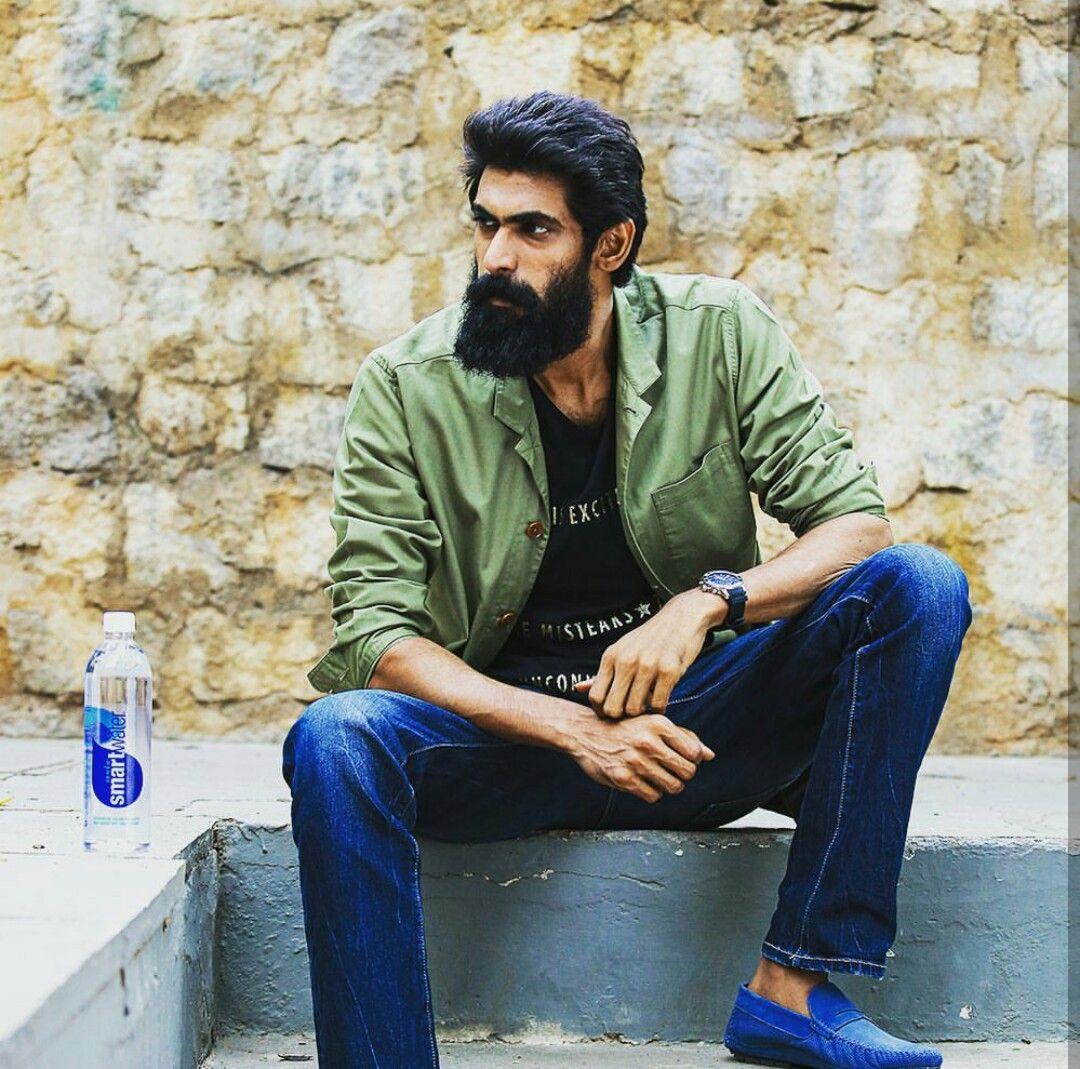 Image Courtesy: Pinterest
The Garibaldi beard style for men is similar to the Bandholz style except this is only shorter by a few inches. This is a perfect look for a man who cannot afford to trim or shave regularly. Keep it short and trim the edges of the beard in the jawline by shaving it in a neat line, and make this a handsome look to pull off. The Garibaldi bear style is one of the most classy beard styles for bald men to add to the handsome hunk look.
Friendly Mutton Chop-Wolverine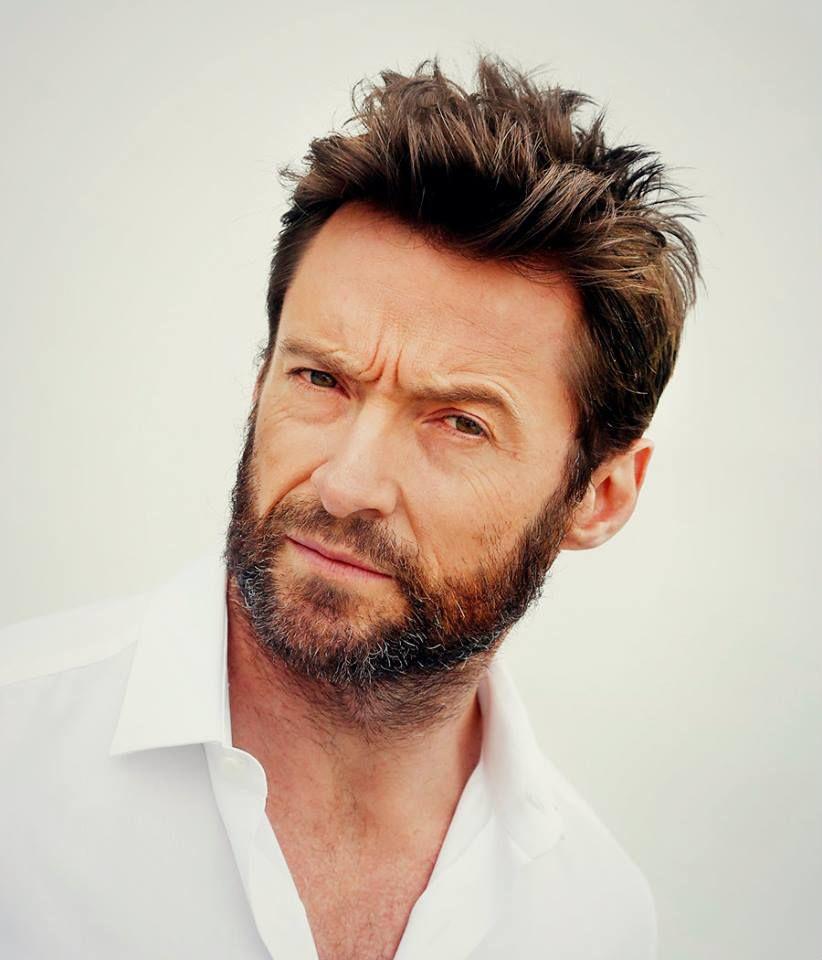 Image Courtesy: Pinterest
If you keep your hair short and maintain a longer side-burn, then getting a friendly mutton chop like Hugh Jackman in Wolverine will be easy too. This beard style is on off-beat one and not often opted by the grooms. You can either simply sport mutton chops or couple them with a natural moustache. Whatever suits your personality best!
Bandholz Beard Style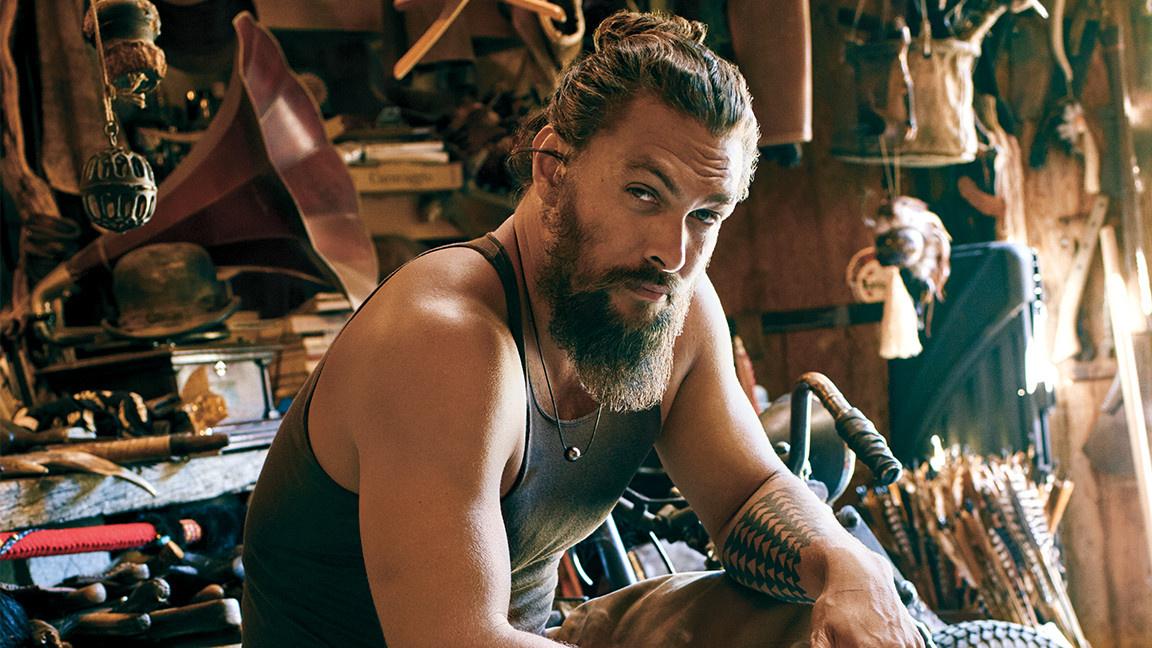 Image Courtesy: Jason Momoa's Instagram
If you aspire to have this Greek God look and have a great amount of patience to groom your hair and nourish it well to thick growth, then Bandholz beard style is your answer. Characterised by a full-grown beard and long handlebar moustache, this style will surely highlight your facial features. You might even pull off a top knot hairstyle for men with beard to keep up the rugged look. If you are looking for stylish beard styles for men with a round face, you have found the one!
Balbo Beard Look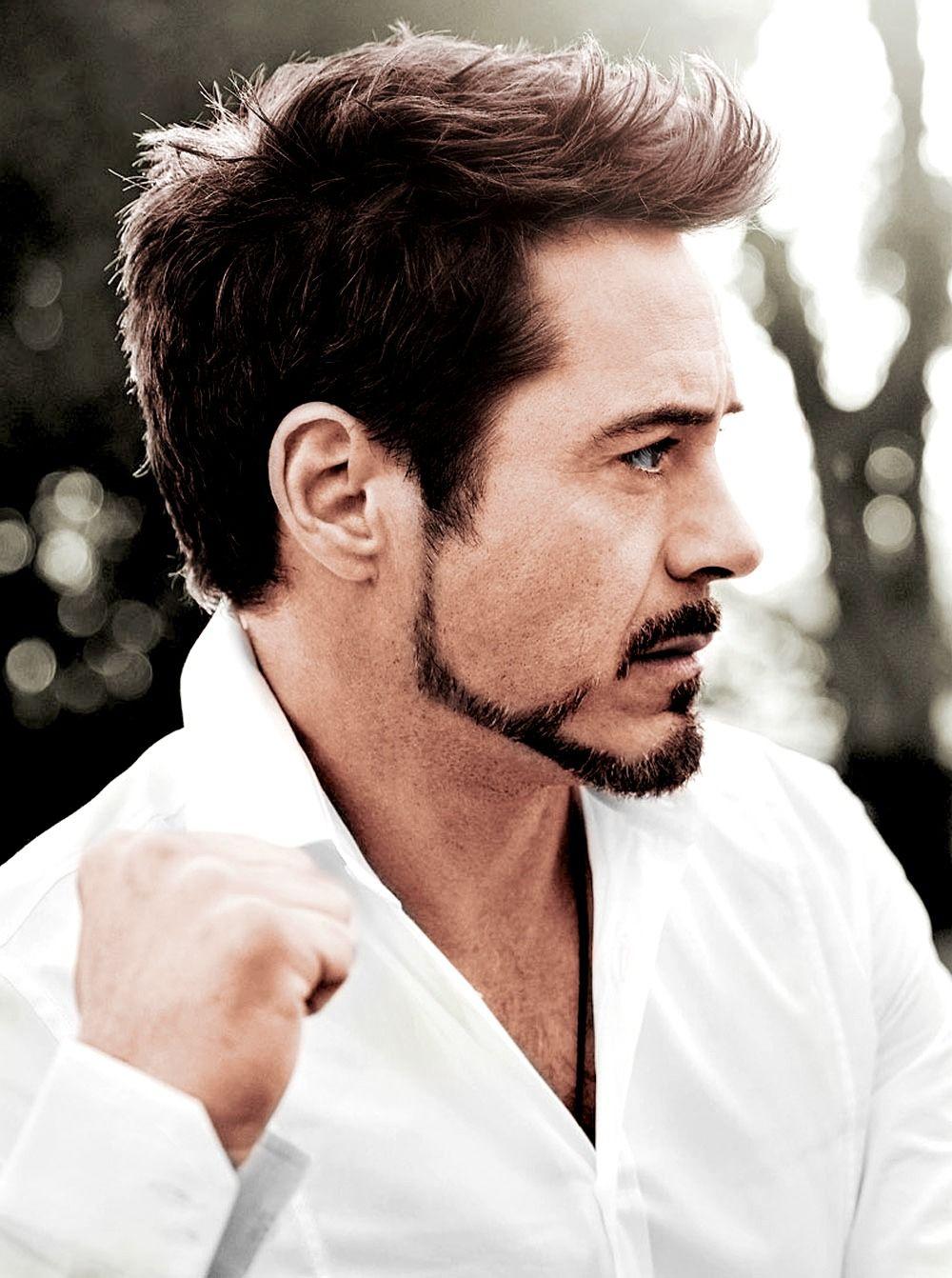 Image Courtesy: Robert Downey Jr's Instagram
A Balbo beard is similar to what Robert Downey Junior has. The chin patch comes with a well-groomed and thin French beard style for men and a soul patch. It is very gentlemanly and suits middle-aged men mostly. If you are looking for popular Indian beard styles for men with short hair, the Balbo beard is one of the best French beard styles for men and it has to be your go-to!
Short Patchy Beard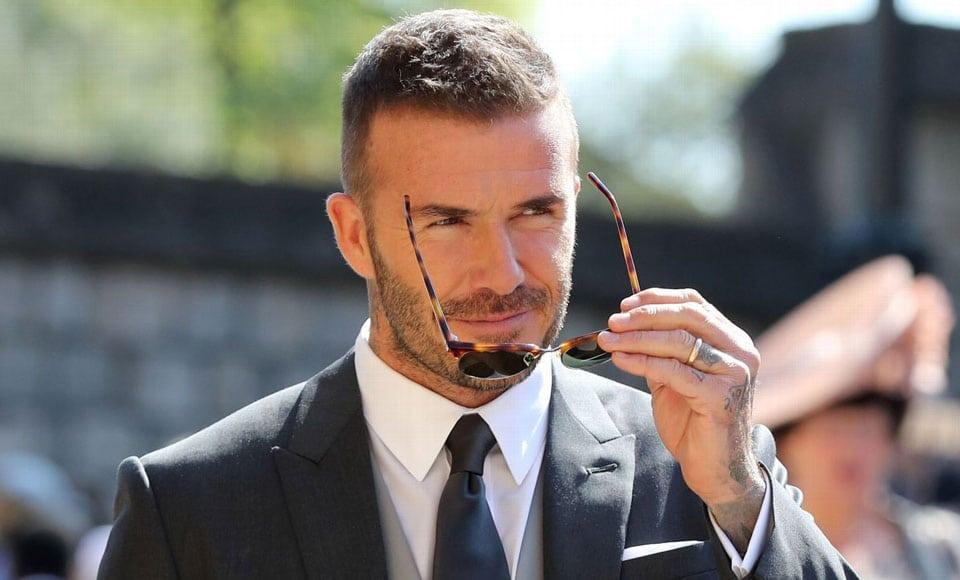 Image Courtesy: DMarge
While aesthetic French beard styles for men make you look classy and sharp, the short patchy beard is characterised by a more casual short hair that is of the same length as that of a trimmed moustache. This look has daily maintenance and needs you to spare time and trim it every day to keep it neat and short. This is one of those staple Indian beard styles for men and it is a professional yet easy-going classic look fit for the youth. Try a crew cut hairstyle for men with beard to ace the look.
Full Short Beard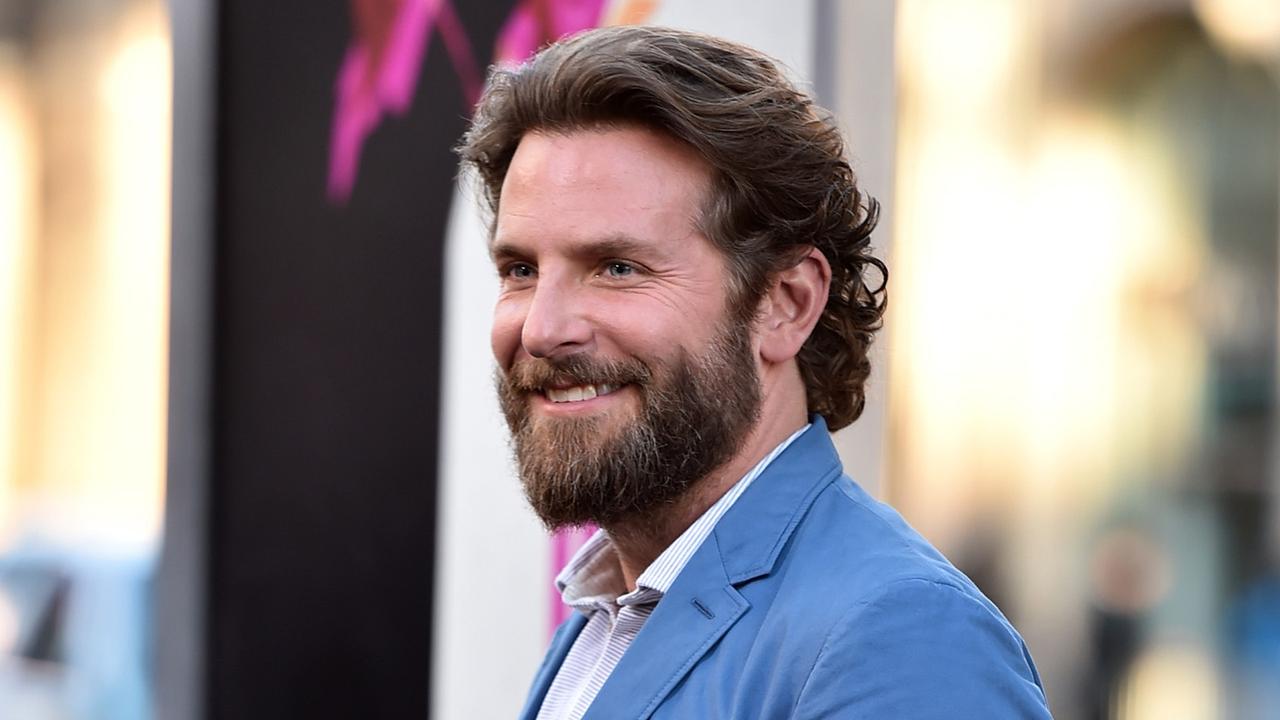 Image Courtesy: E!news
This has to be the most trending Indian beard styles for men among the millennials. Maintaining a longer beard takes a lot of time and care and does not suit the climate often. However, keeping the stubble as full as a full-grown beard, you can keep medium length stubble near your chin strap along with the moustache that is full-grown and styled too. This is also a cool pick when it comes to latest beard styles for older men to add to your personality.
Short & Tapered Beard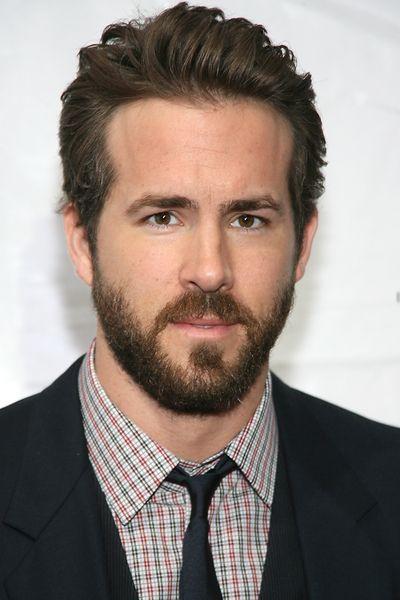 Image Courtesy: Pinterest
This latest beard style for men is always accompanied by a handlebar moustache and is a perfect pick for men with rectangular faces or broader jawlines. The short and tapered beard keeps it sturdy and accentuates your features making it one of the most favoured Indian beard styles for men with broad faces.
The Van Dyke Beard Style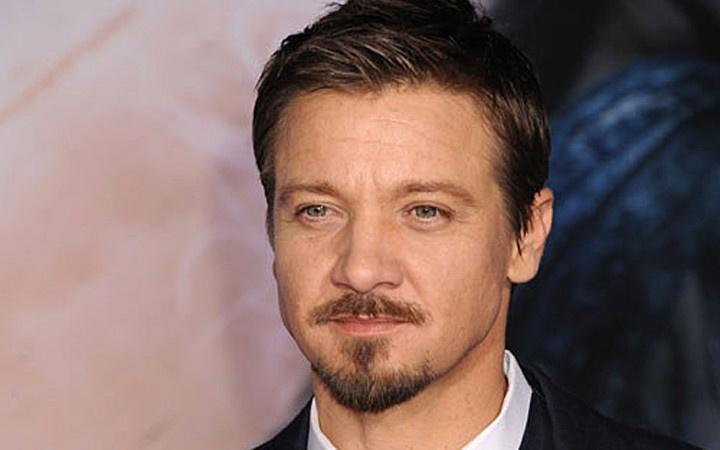 Image Courtesy: Jeremy Renner World on Instagram
A chic combination of a goatee with a handlebar moustache, the Van Dyke beard style for men adds more length to the face. It is especially perfect to suit long or oval faces, but in a round or square face, this style adds some extra length to your chin. This is one of those formal beard styles for men that add to your sharp features.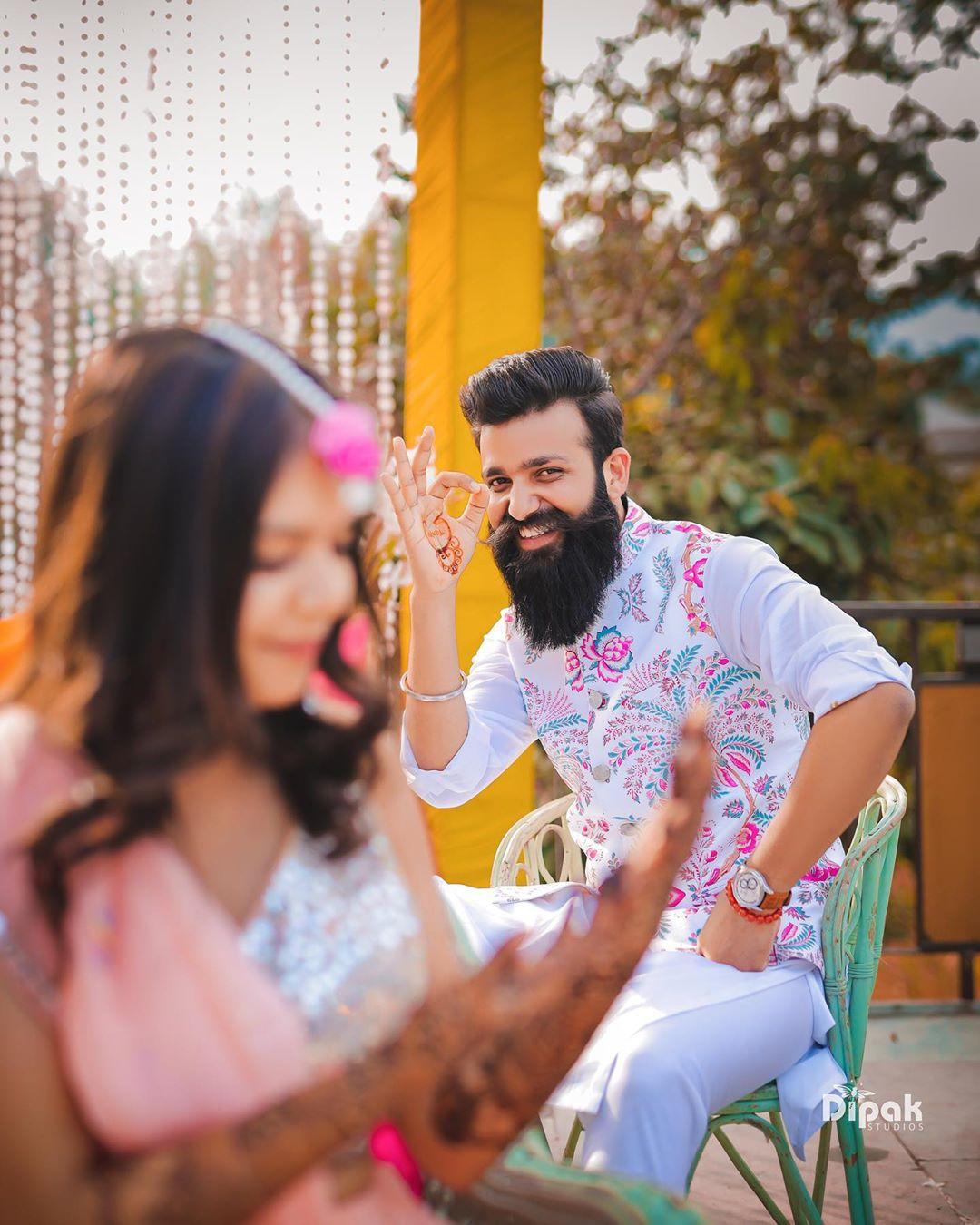 "Mooche ho toh Nathulal jaisi warna na ho" is an apt saying for all the handsome grooms in the house who love to maintain a stubble and groom their beard. These are the latest and stylish beard styles for men with both short or long beard that will make them look like an absolute stunner on your D-day! These new beard styles for men of Indian origin are going to be a head-turning view for everyone we guarantee.
You can pick a sherwani or a tuxedo for your big day and add to your swag with the perfect type of stylish beard styles for men. Make sure you make an unforgettable entry to your wedding while looking like the stud you are!