30+ Stunning Wedding Hairstyles for Brides to Don This Wedding Season
Flaunt those tresses, long or short, with these mind-blowing wedding hairstyles of the year 2022. D.I.Y. or call an expert to get these & ante up your wedding looks to the T!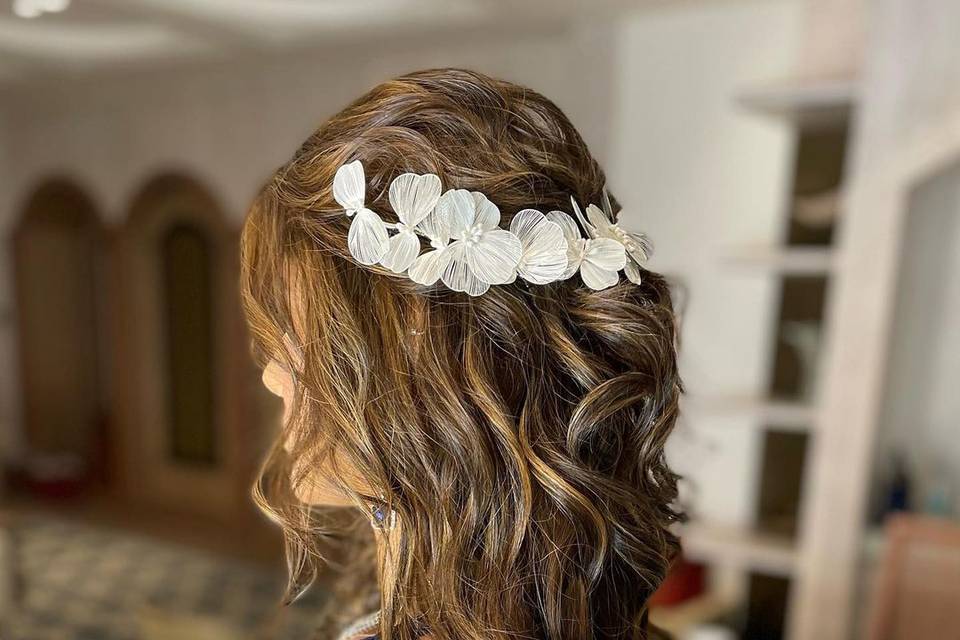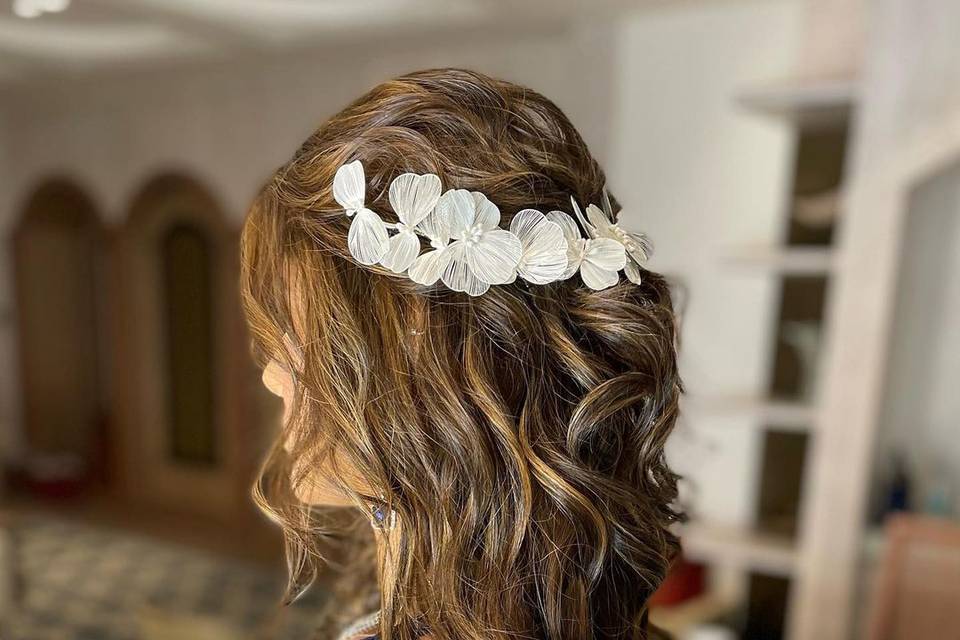 Image Credits - Ritika Kadam
Wedding hairstyles keep changing with time and with every season. This season of weddings in India to has seen many different and new wedding hairstyles on real brides. Some of them look complicated but are very easy to achieve and some have been created with patience and time in hand. Depending on how complex or how easy the bride-to-be wishes to keep her hairstyle for any of the wedding functions, we have a list of 7 gorgeous wedding hairstyles that will match every ensemble and every hairstyle preference perfectly.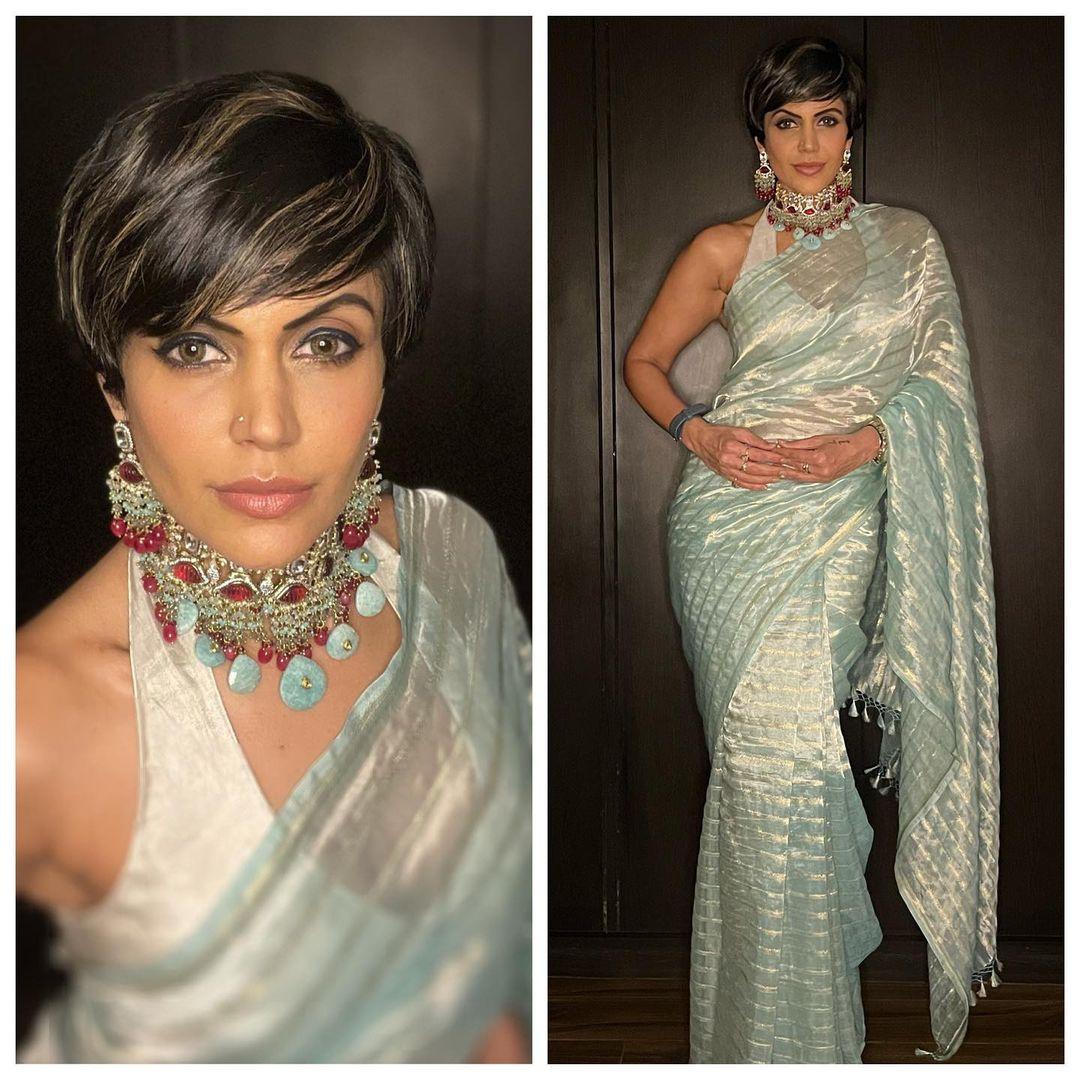 Image Credits - Mandira Bedi's Instagram Handle
These hairstyles are the latest in trends, so don't shy away from trying these hairstyles well in advance to finalize the ones that suit you 100%. Take a look and find your true match!
In this Article -
1. Wedding Hairstyles For Long Hair
2. Wedding Hairstyles for Short Hair
Wedding Hairstyles For Long Hair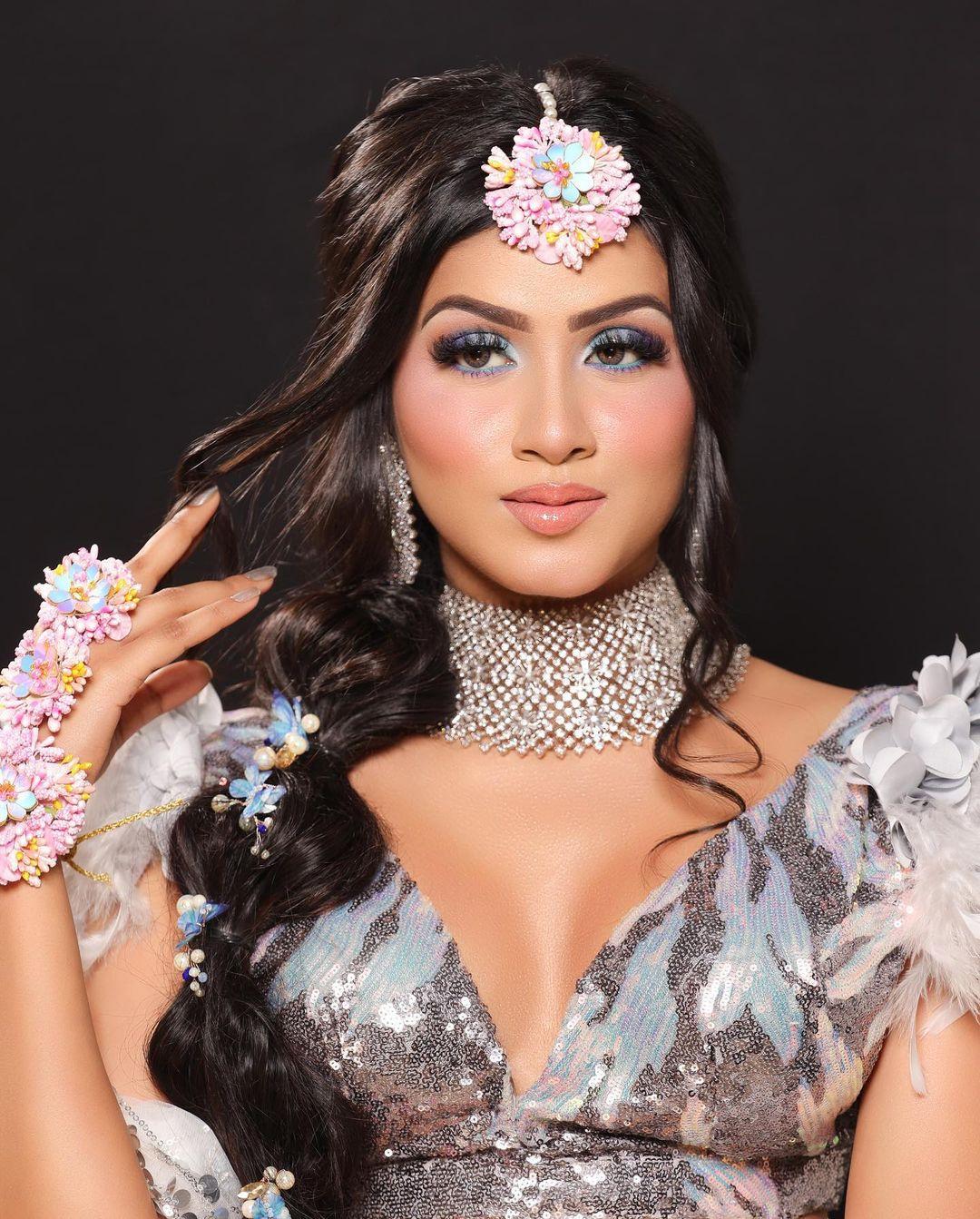 Image Credits - Meenakshi Dutt
Waterfall Braid Wedding Hairstyle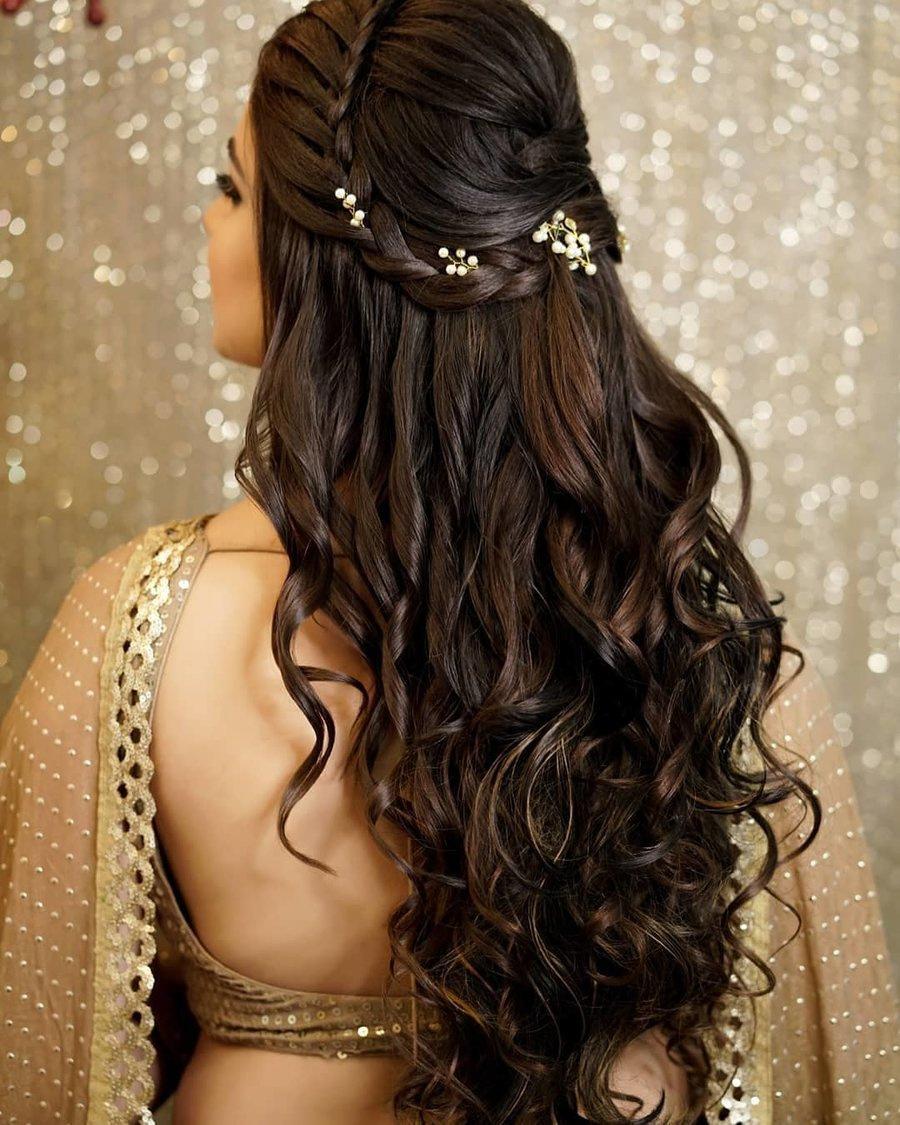 Image Courtesy: Orange The Salon
As the name suggests, this hairstyle gives the effect of a waterfall with partial hair braided around the crown area and the remaining 'falling on the back freely. The key to achieving this hairstyle is by doing a simple side braid, leaving behind one parting of the three-section braid hair for the waterfall effect and scooping up a fresh parting from the reserved part of the hair to continue braiding further.
Scintillating Wedding Hairstyle For Brides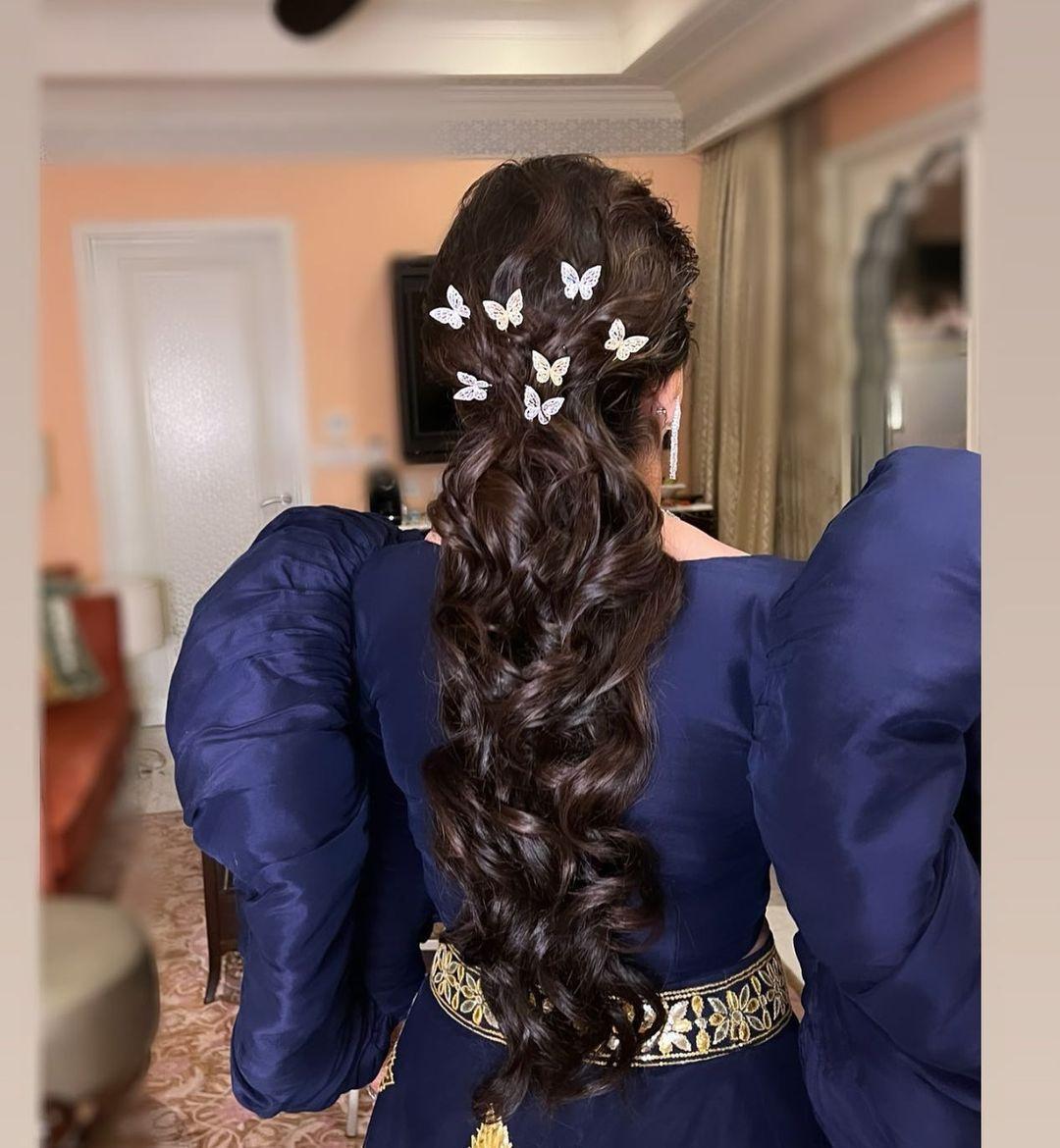 Image Credits - Ruchi Arya
Such wedding hairstyles require scintillating hair clips to seal the shapes. But since rubber hairbands are not so appealing to go with any wedding trousseau, it is always a great idea to hide them by wrapping the excess section of the hair around it for one flawless-looking hairstyle.
Floral Twisted Bun Wedding Hairstyle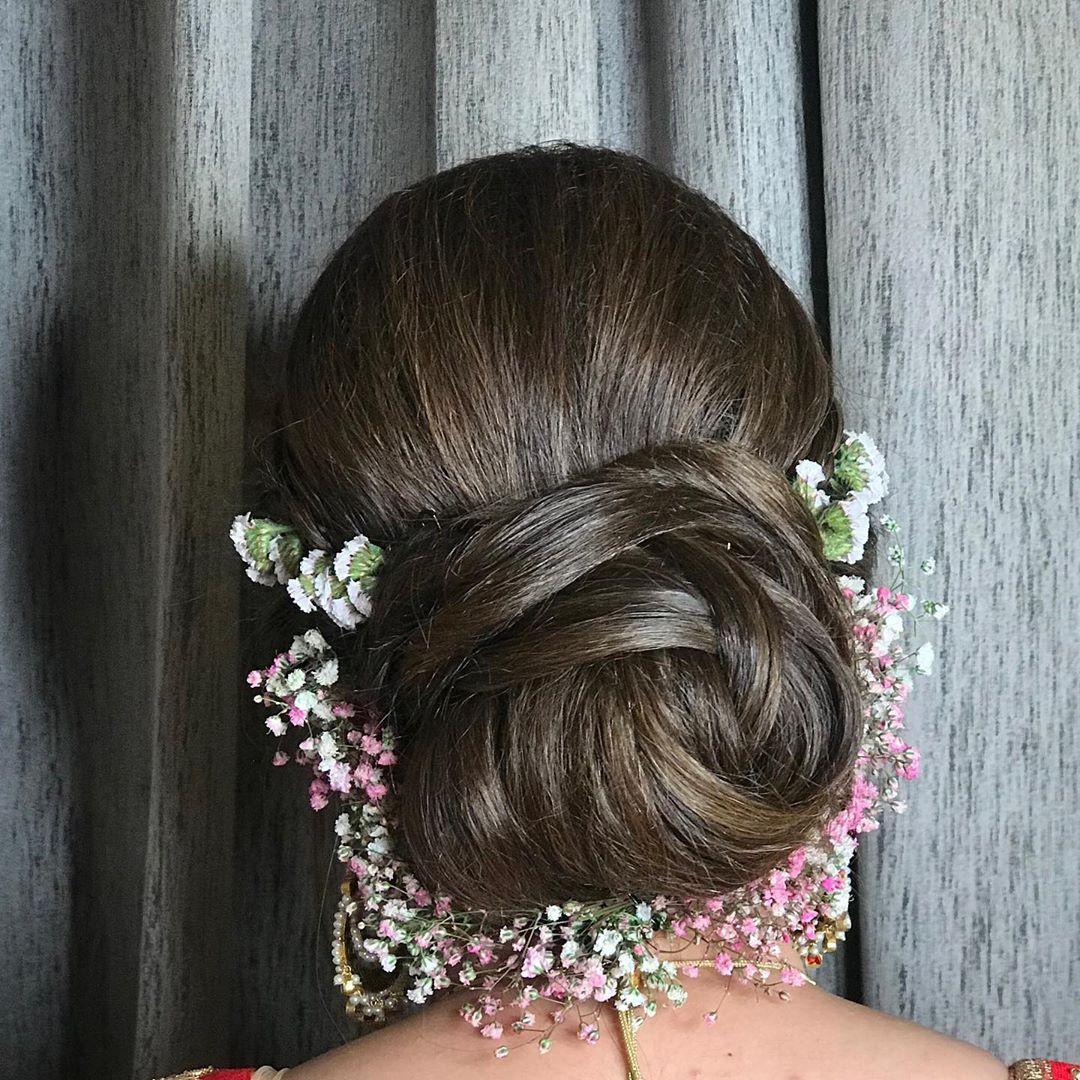 Image Courtesy: Hair by Megha
Many brides-to-be prefer keeping their hair locked into a bun for the main wedding function. The packed bun stays intact for longer periods and is pretty hassle-free, eliminating the need for touch-ups in-between wedding ceremonies. This floral twisted bun consists of multiple hair partings twisted and secured together to create one round hair bun. A floral bouquet under the hair bun is a great styling option to make this look wedding-ready.
Baby's Breath Braid Wedding Hairstyle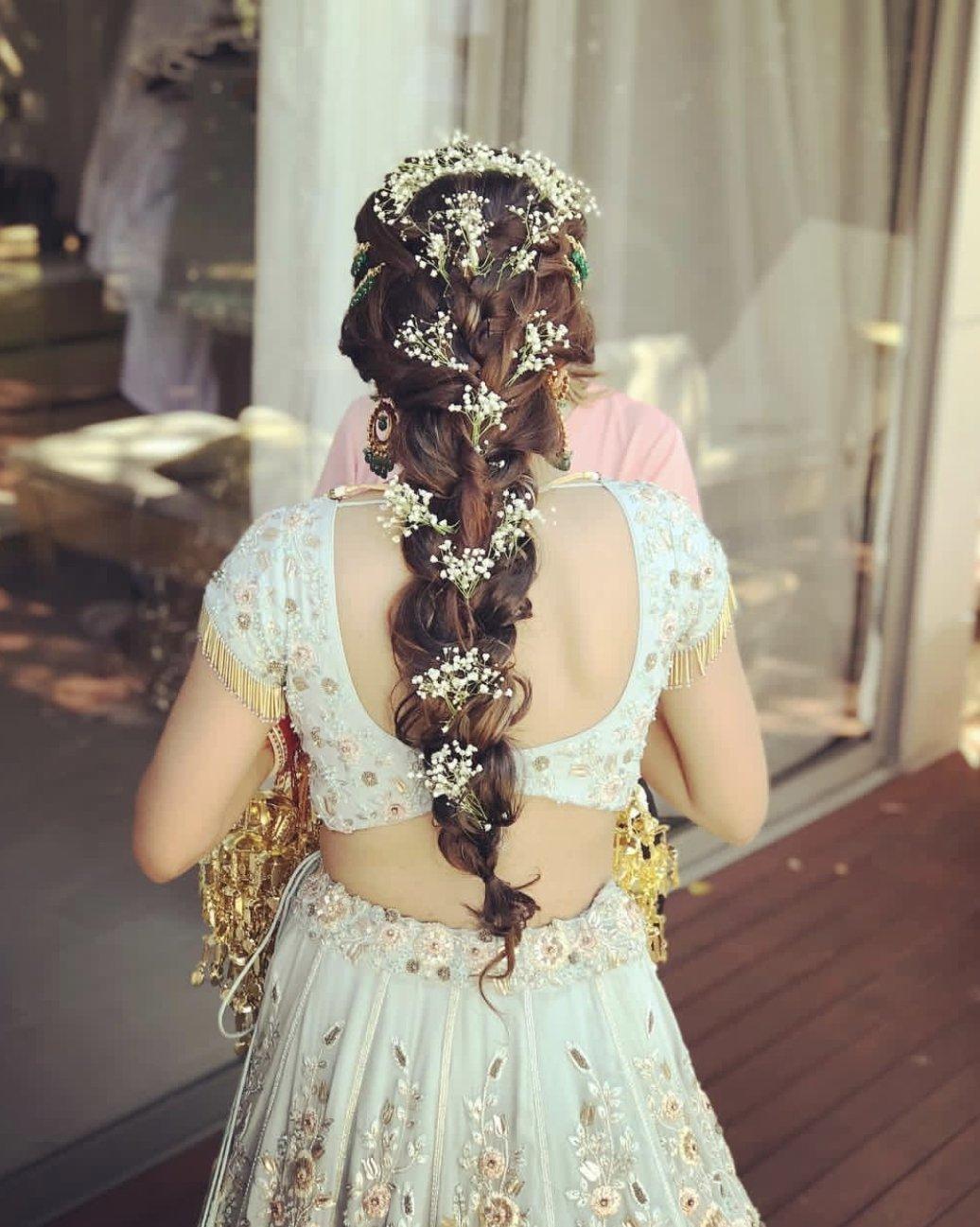 Image Courtesy: Manni Sandhu Makeup, Hair & Henna
No longer do brides-to-be demand fresh blooms of red and pink roses to decorate their wedding hairstyles with. Instead, this season of weddings has seen brides keener on getting their hair styled with Baby's Breath flowers for an intricate-looking hairstyle. The best way to capture the delicate essence of Baby's Breath is by creating a messy and pulled braid, decorated with small plucks of Baby's Breath scattered all over the braid.
Rose Braids Wedding Hairstyle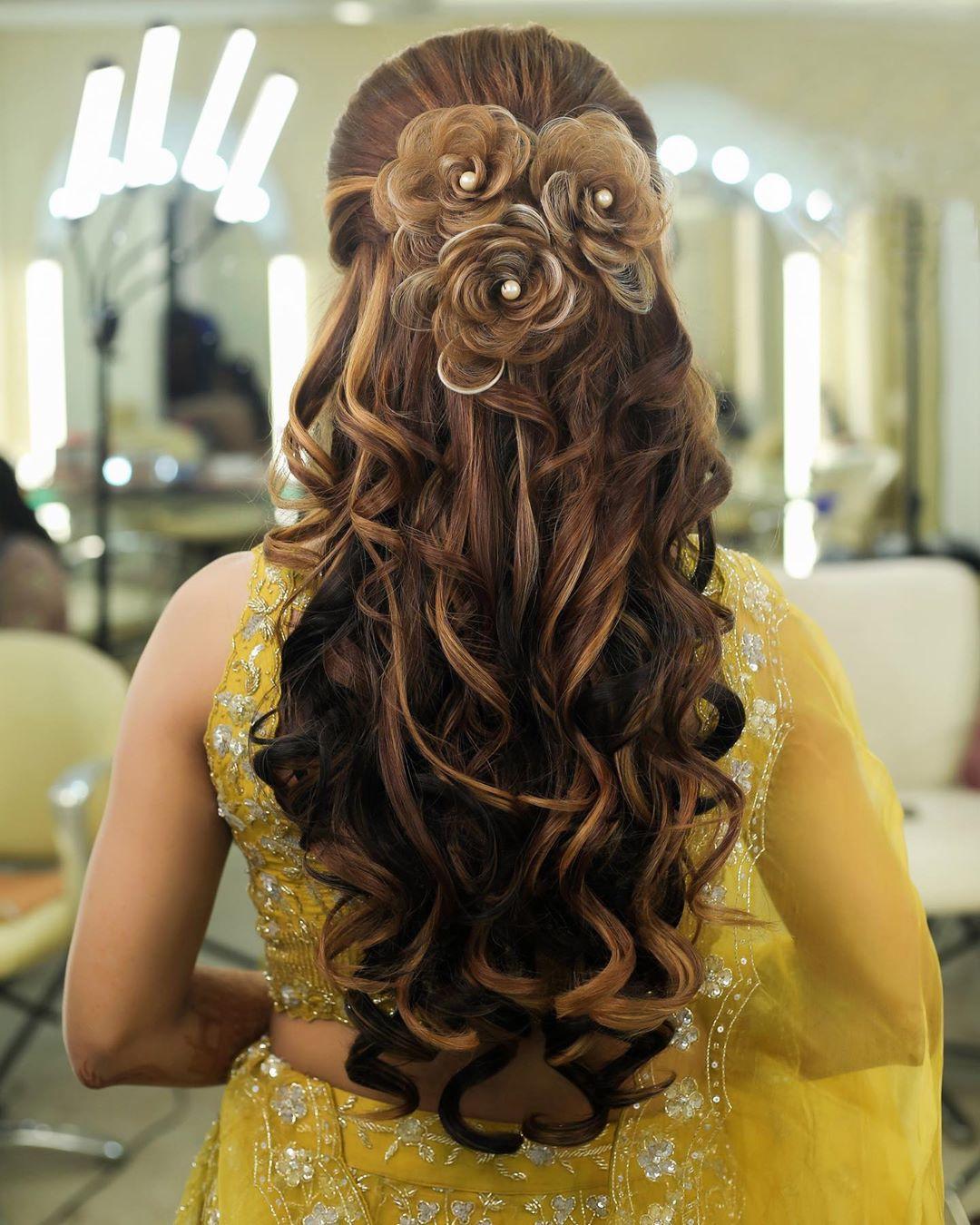 If one wishes to incorporate a floral theme as part of the wedding hairstyles but doesn't want to adhere to the conventional tradition of tucking real roses or Mogra flowers on the hair, we have an interesting alternative to it! Present to you the rose braids which are majorly done by professional makeup artists. The main attraction of such wedding hairstyles is the shape of a rose achieved by cautiously folding strands of hair to form petals.
Jasmine Inspired Braid Wedding Hairstyle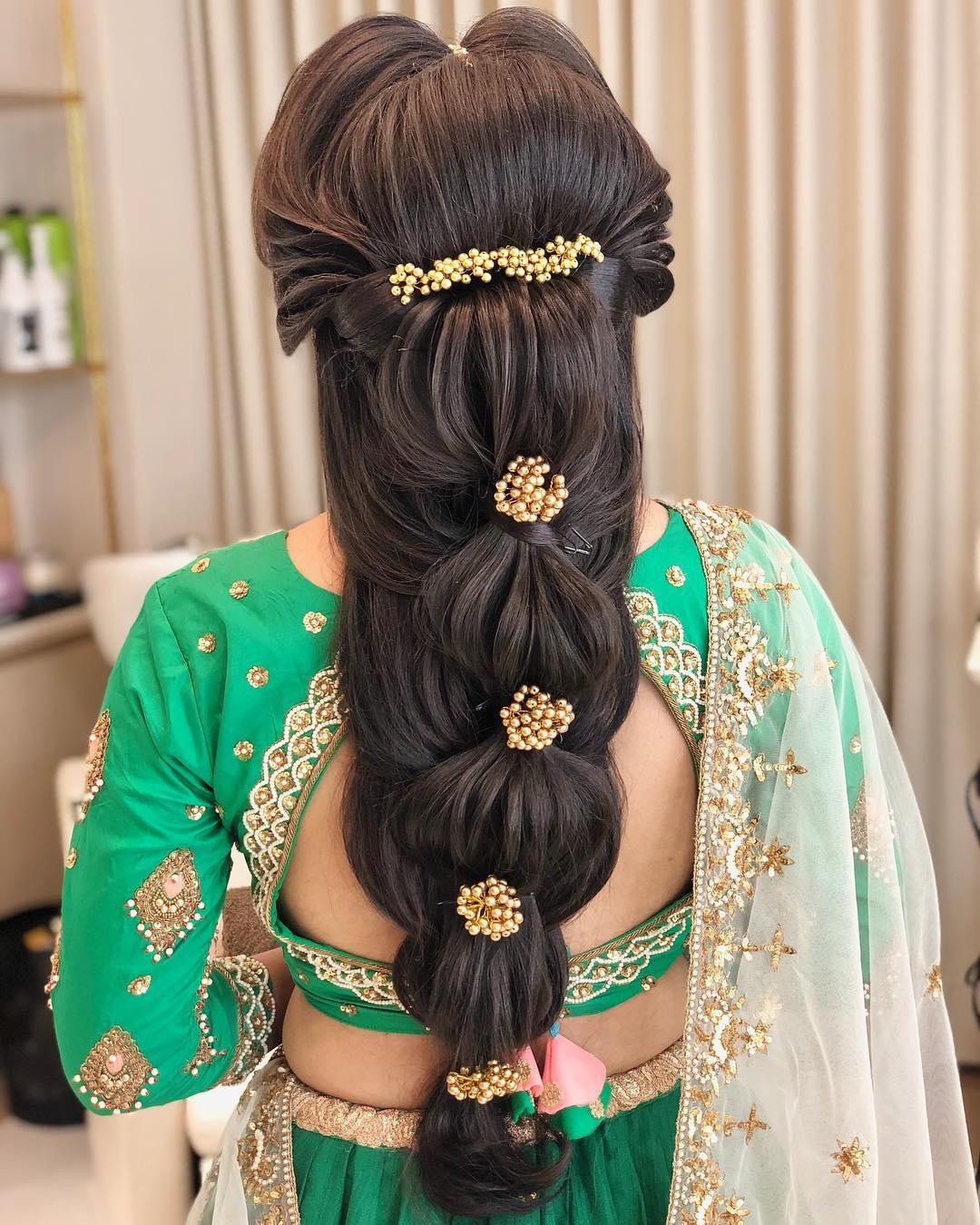 If you have been a fan of Aladdin and have admired the style of princess Jasmine, then this hairstyle will be a great way to include your childhood memory into your wedding attire. Such wedding hairstyles comprise multiple hairstyle methods brought together to create one complete look. In this case, the crown area has been back-combed and puffed up, the side hair has been twisted towards the back and all the hair at the back has been pulled down loosely into a braid.
Bubble Braid Wedding Hairstyle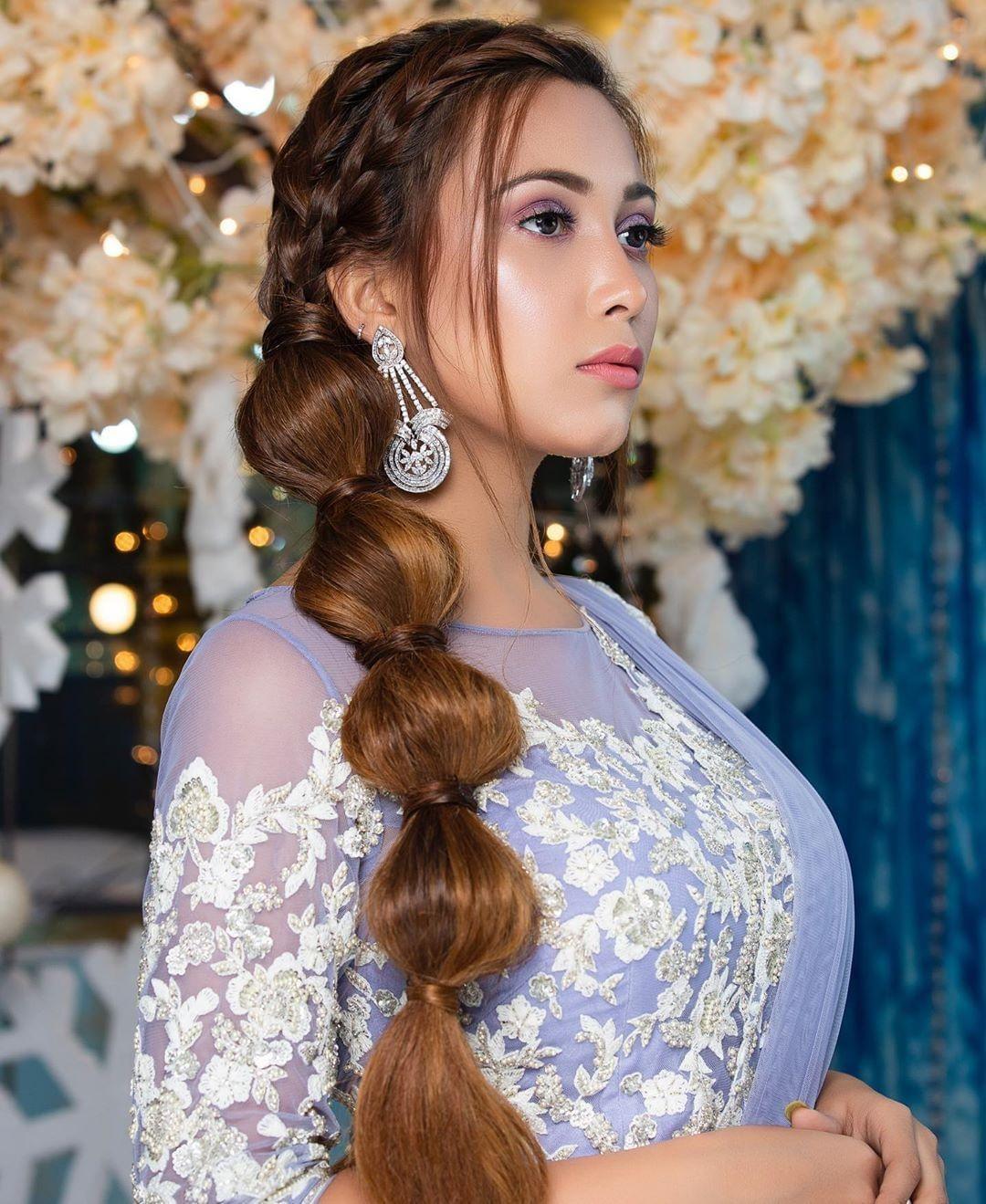 Add more volume to your naturally thin hair by replacing the regular braid with a puffed-up bubble braid instead. As the name suggests, the braid consists of sections of hair puffed up to create a bubble and then secured top and bottom to support and firm the shape well.

Wedding Hairstyle for Short Hair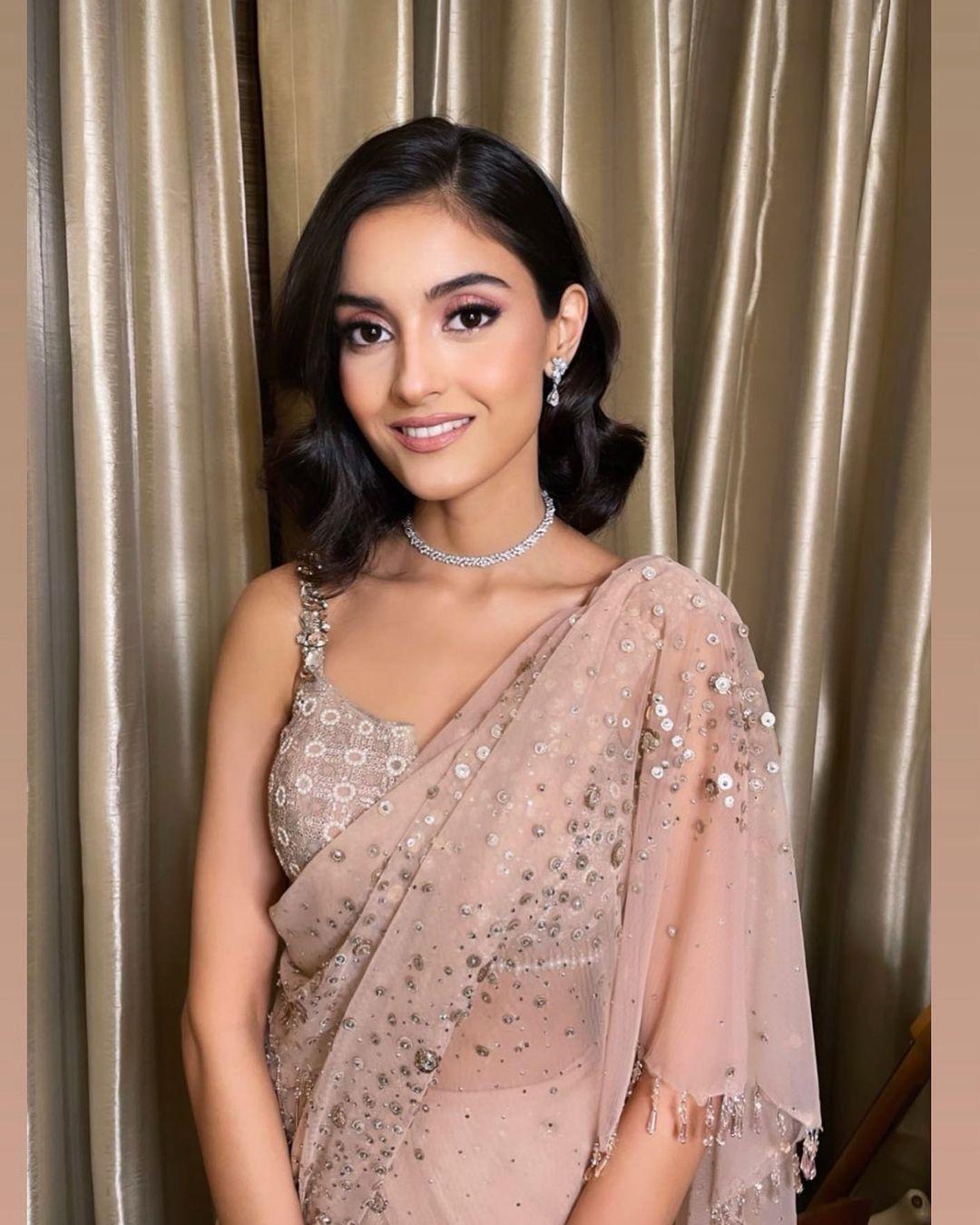 Image Credits - Ruchi Arya
Remember, the key to upgrading any hairstyle into wedding hairstyles is the right kind of accessorisation that will go well with each of the styles. So make sure that you go through the entire styling process in advance, stocking up on the right hair accessories and making most of the length of your hair to achieve beautiful wedding hairstyles for all ceremonies.
Also Read: 61+ Best Hair Style For Girls: Short & Long Easy Hairstyles
Cornrow Braid Wedding Hairstyle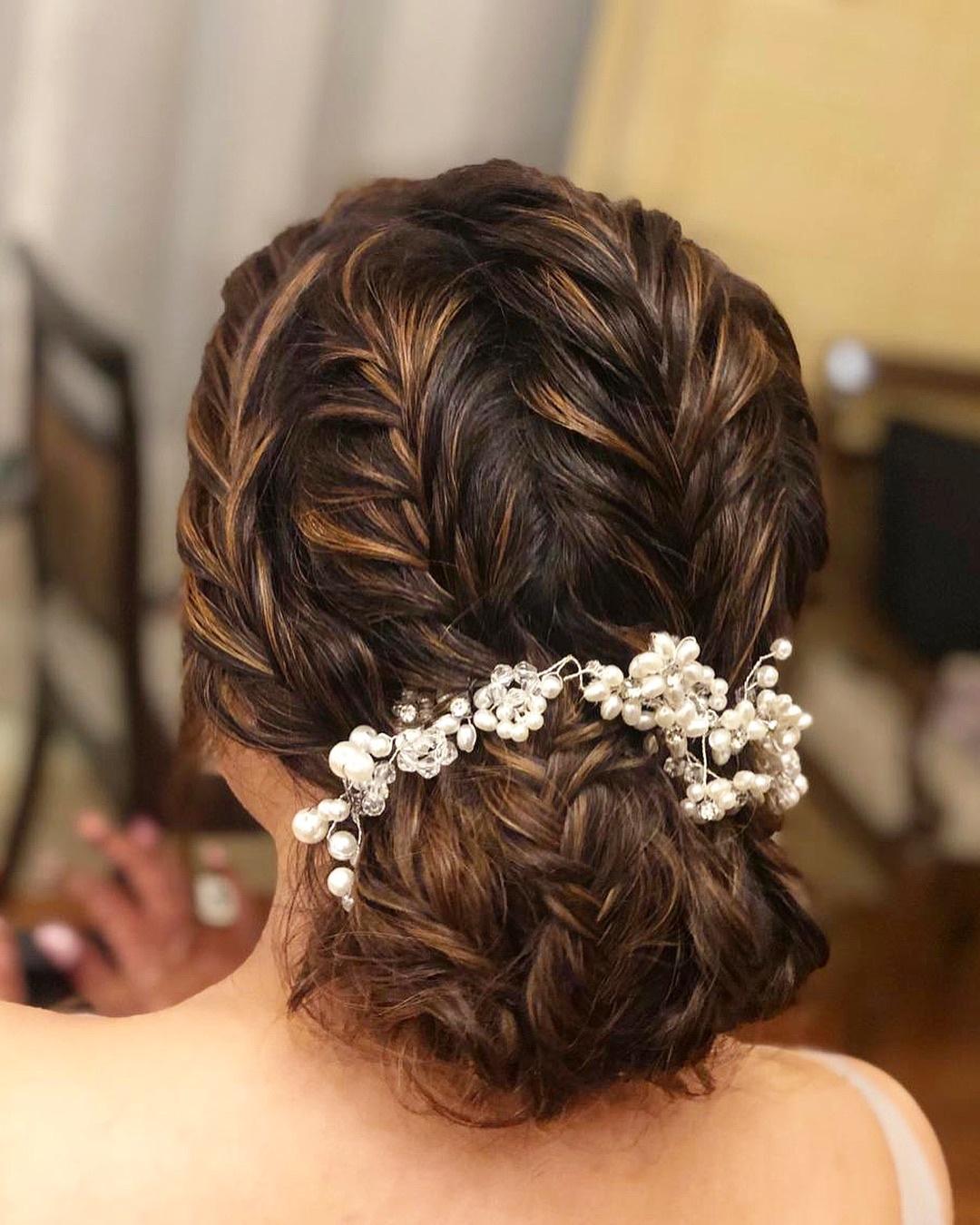 Cornrow braids are a big hit internationally but are quite hard to achieve on soft Indian hair. But fret not, because cornrow braid wedding hairstyles are still possible to achieve. By french-braiding multiple sections of hair, starting right from the hair around the forehead and then gathering all the done braids into one semi-messy bun is easy to achieve and looks every bit a stunner! Hair accessories pinned on top or around the bun highlight such wedding hairstyles further.
Crowned Wedding Hairstyle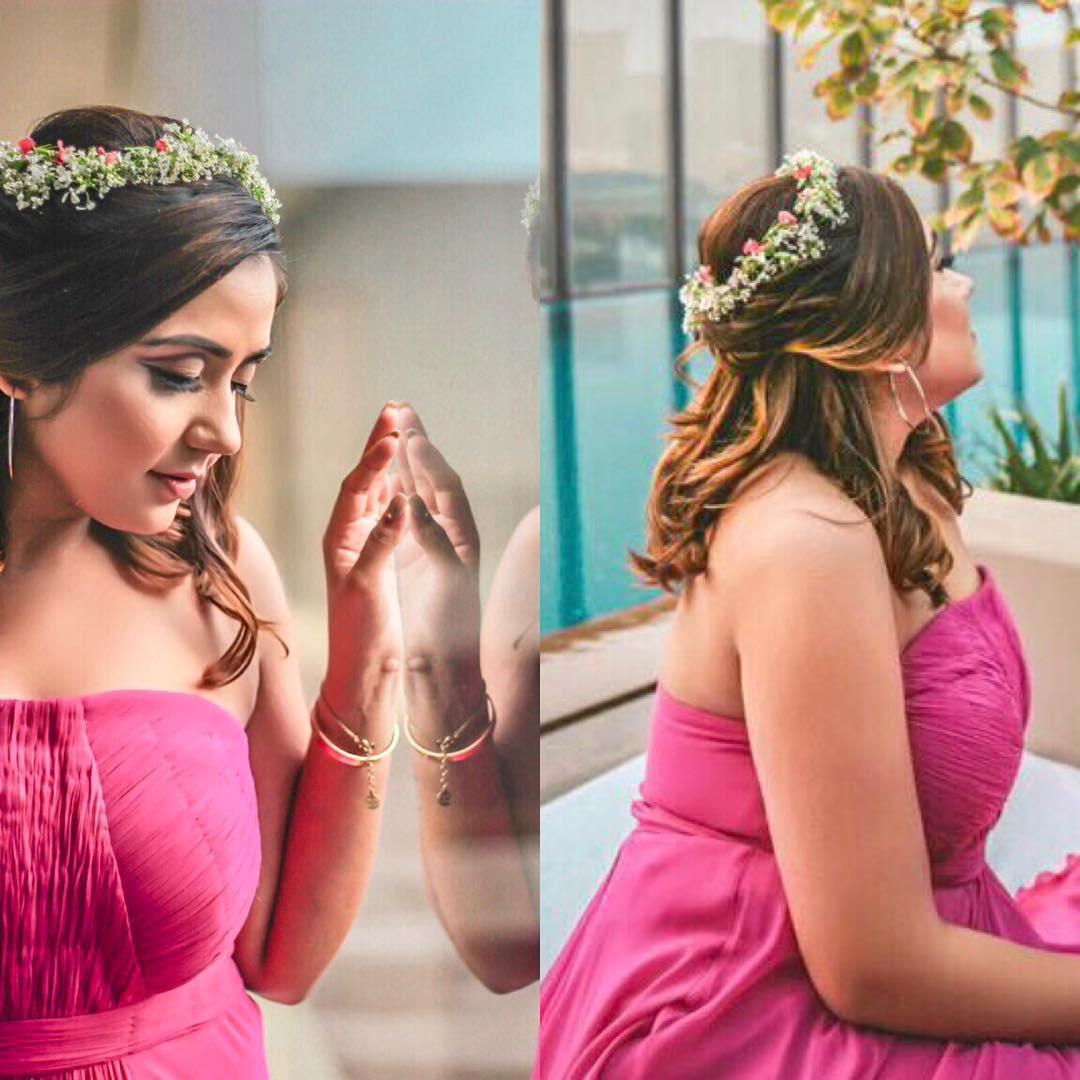 If you have short hair, then there is no reason to worry as you can still carry with elan whilst getting these soft curls. Further, get a crowned look with a beautiful tiara that will also match your dress.
Soft Curls Wedding Hairstyle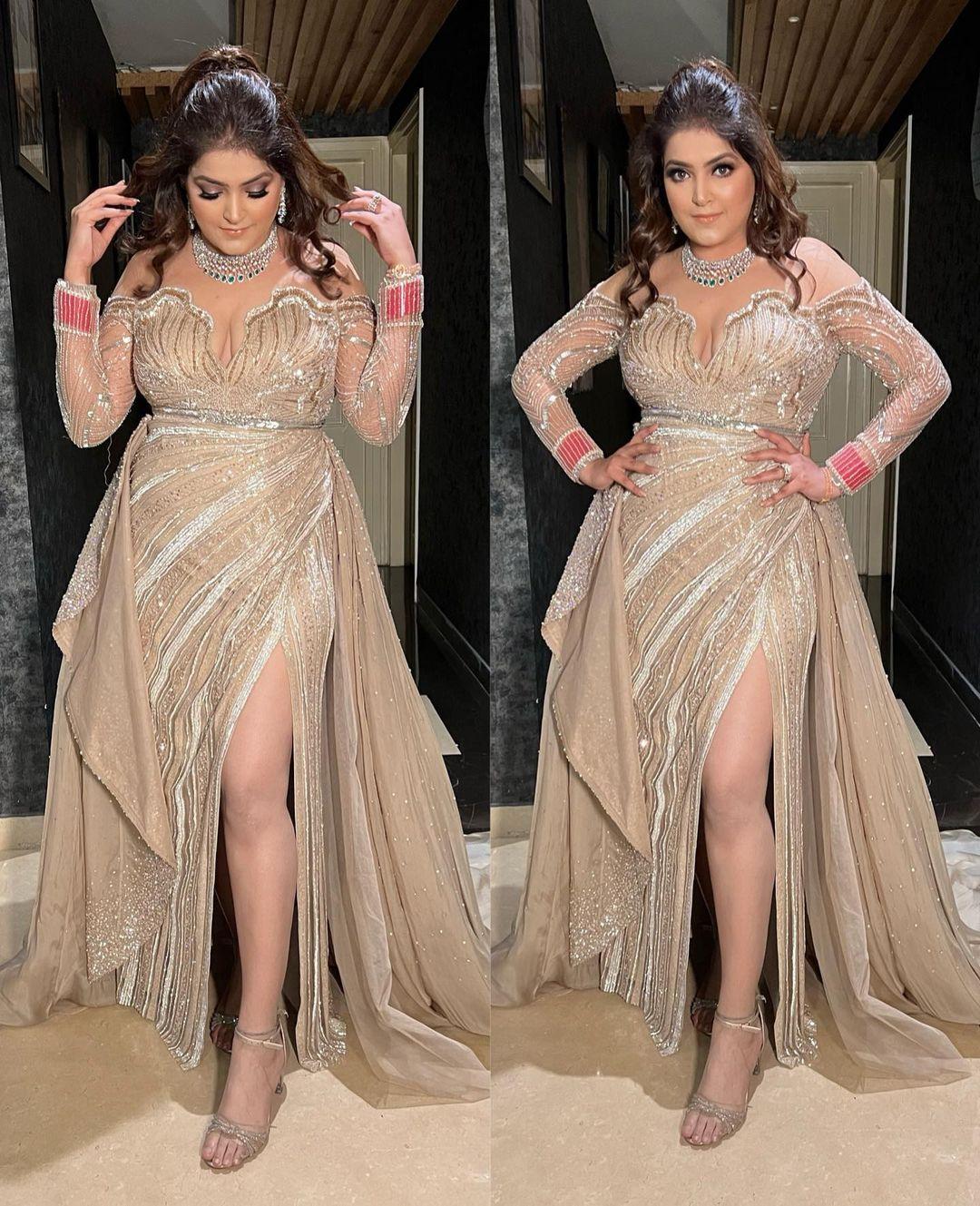 Image Credits - Kriti DS
If you want to doll up like Kriti DS in any of the-wedding ceremonies - then go for this beautiful wedding hairstyle. This wedding hairstyle will go best with a gorgeous wedding gown.
Side Curls Wedding Hairstyle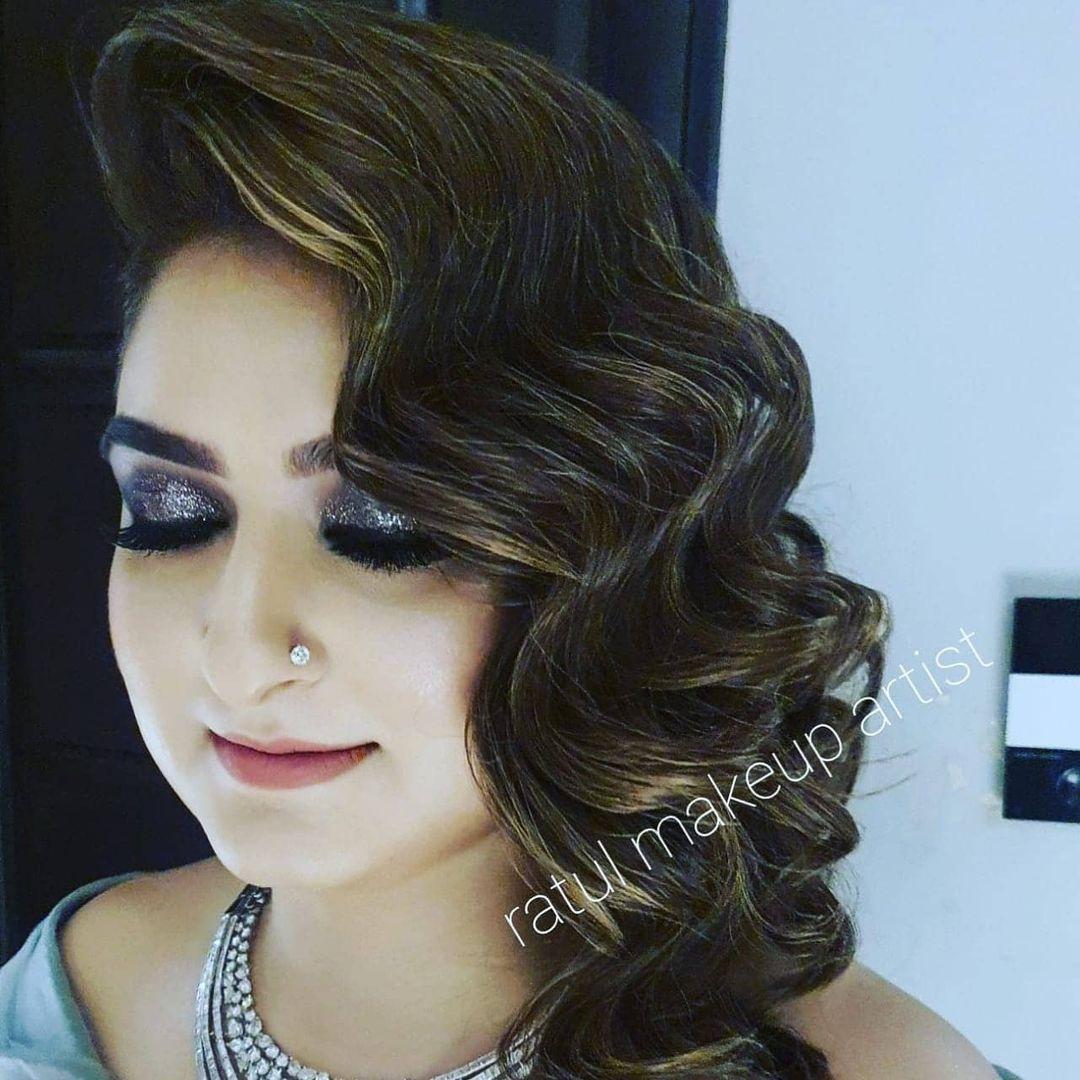 Image Credits - Ratul Makeup Artist
It is easy to achieve and looks every bit a stunner! Hair accessories pinned on the side look immaculate! With such wedding hairstyles, curly open hair goes perfectly well with bridal lehenga, Saree, and even Suits.
Extra Short Wedding Hairstyle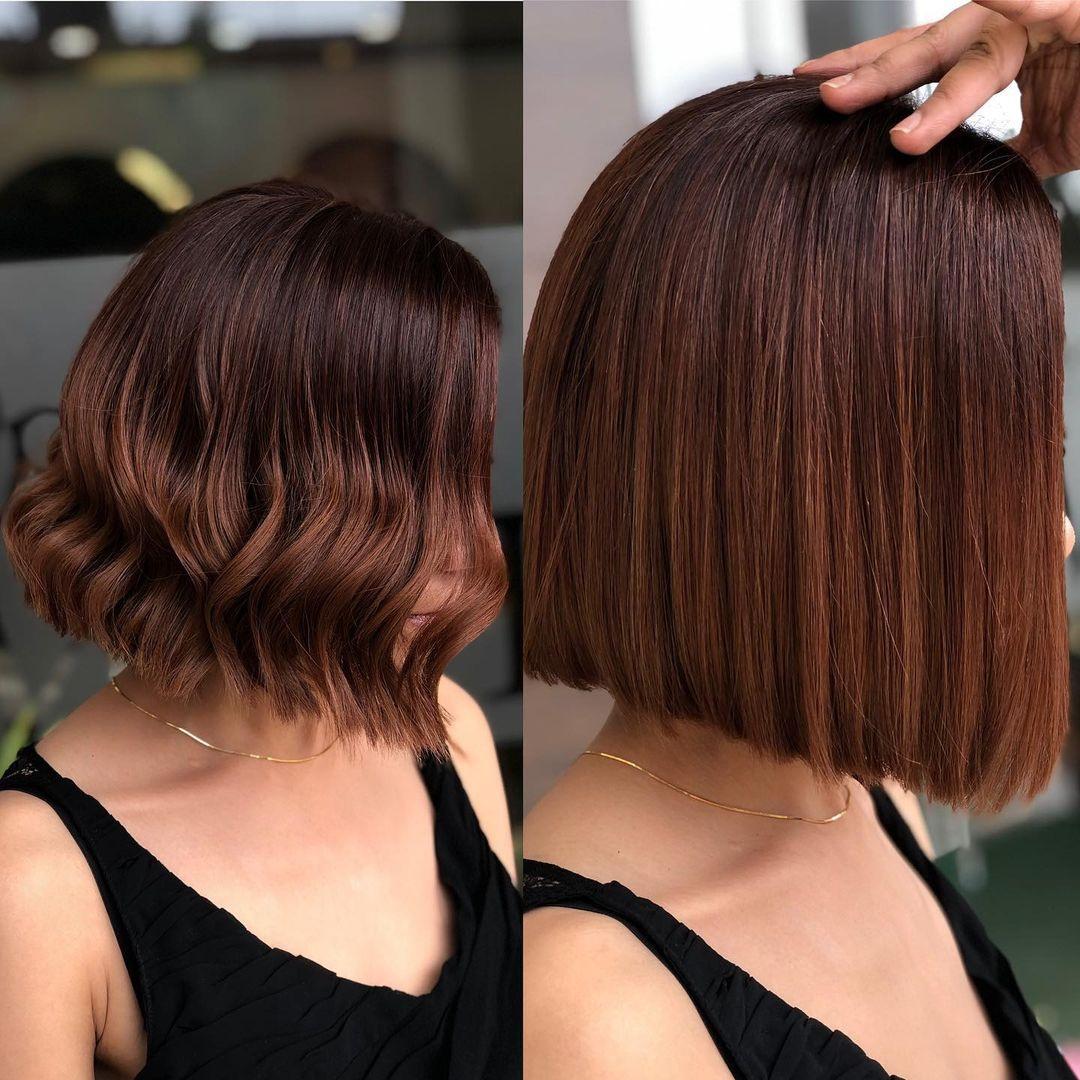 Image Credits - Sahil Ali Hair Artist
Waves that will enhance your persona, even after such a short length, will be perfect for your best friend's upcoming bridal shower or any pre-wedding ceremony. This will go well with Indian as well as every western attire.
Simply Straight Wedding Hairstyle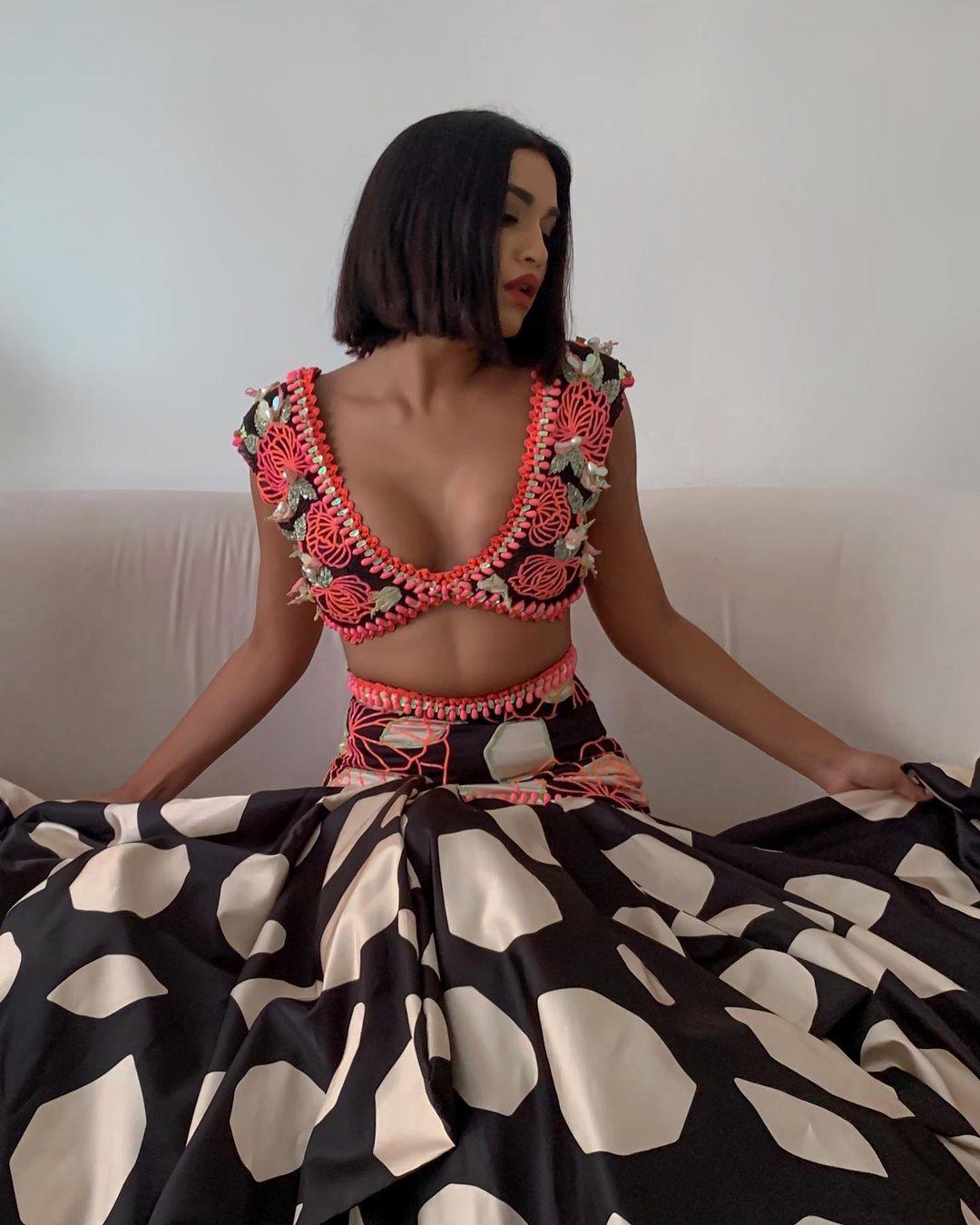 Image Credits - Papa Don't Preach
We never said that simplicity is boring! It is uber classy, chic, and dreamy! Yes, if have small hair - you just carry without getting anything done. Just get a simple blow dry done and you are ready for the show!
Quirky Wedding Hairstyle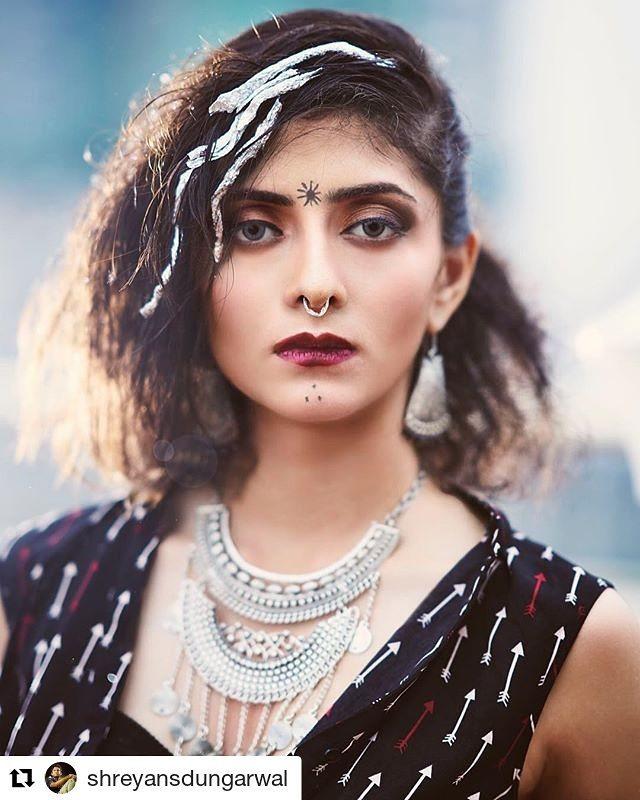 Image Credits - Khushhbu Soni
Looking to slay the look? Then this one-side backcombed hairstyle would definitely go along! You can apply gel and get the wavy look on the other side - and you'll be surprised to see that this simple quirk can definitely do wonders.
With words by Apurva Saxena
Do let us your favorite hairstyle out of these wedding hairstyles?
Top Blogs on WeddingWire India
If you are nearing your wedding then do check out our vendor's list and book an appointment with the nearest hairstylist sooner!