All Kinds of Floral Hair Accessories for Brides to Choose From
Floral hair accessories compliment bridal hairstyles like nothing else; however, brides must choose the right piece to match their style. Check out these options!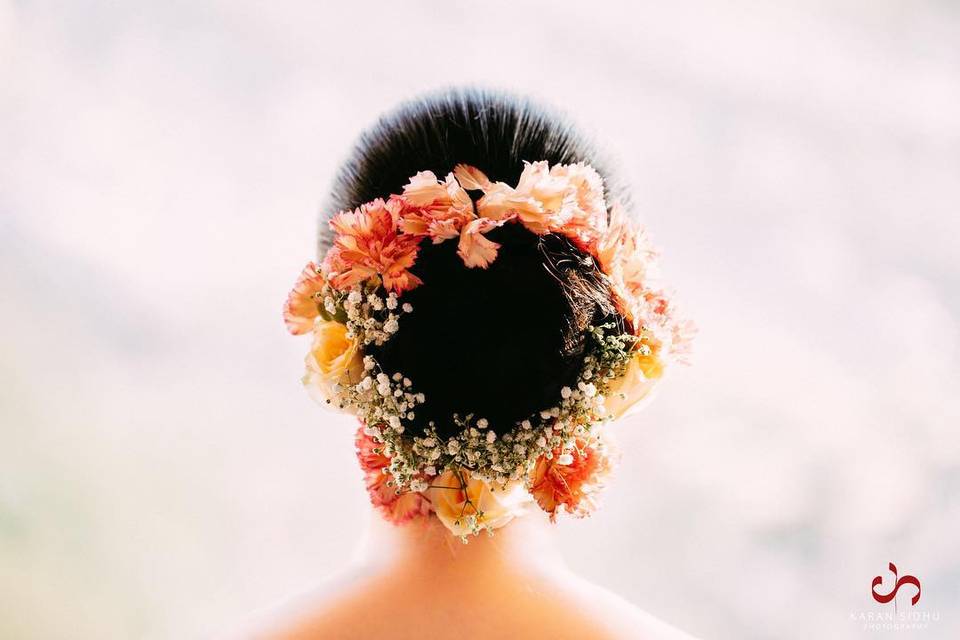 Whether the new age brides choose to go for a traditional outfit or a modern one, floral hair accessories make an integral part of every look and cannot be missed on the big day. While some brides like to keep their hair minimal, some wish to go all out and make it one of the most highlighted parts of their look.
For every kind of bride, there are different types of floral hair accessories that won't just fit the look perfectly, but also make for one of the highlighting points of their look. So, for brides who aren't too sure of the floral hair accessories that blend seamlessly with their outfit, here are a few brides who aced their look with some stunning hair accessory picks.
Striking Floral Maang Tikka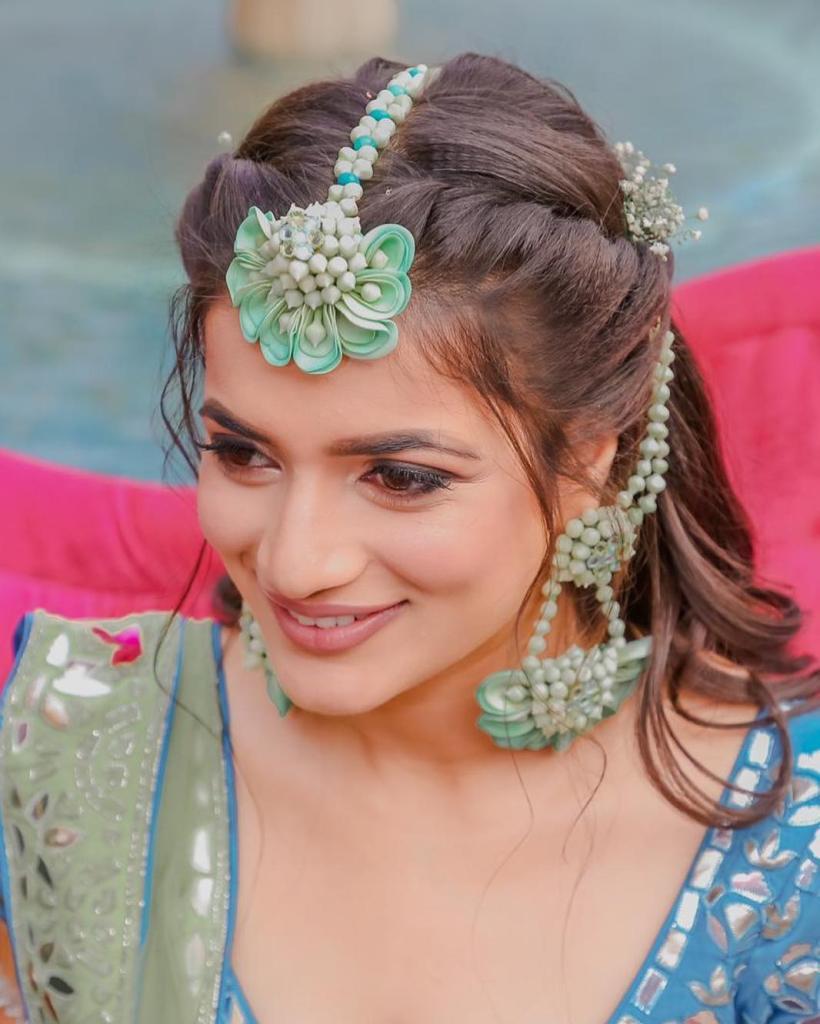 For brides who consider floral hair accessories for weddings a western concept, this striking Maang Tikka is just what you need to see before you change your mind. While Indian floral hair accessories make for a perfect choice for Haldi or Mehndi function, brides can even choose these for a more formal function at night.
Vintage Floral Tiara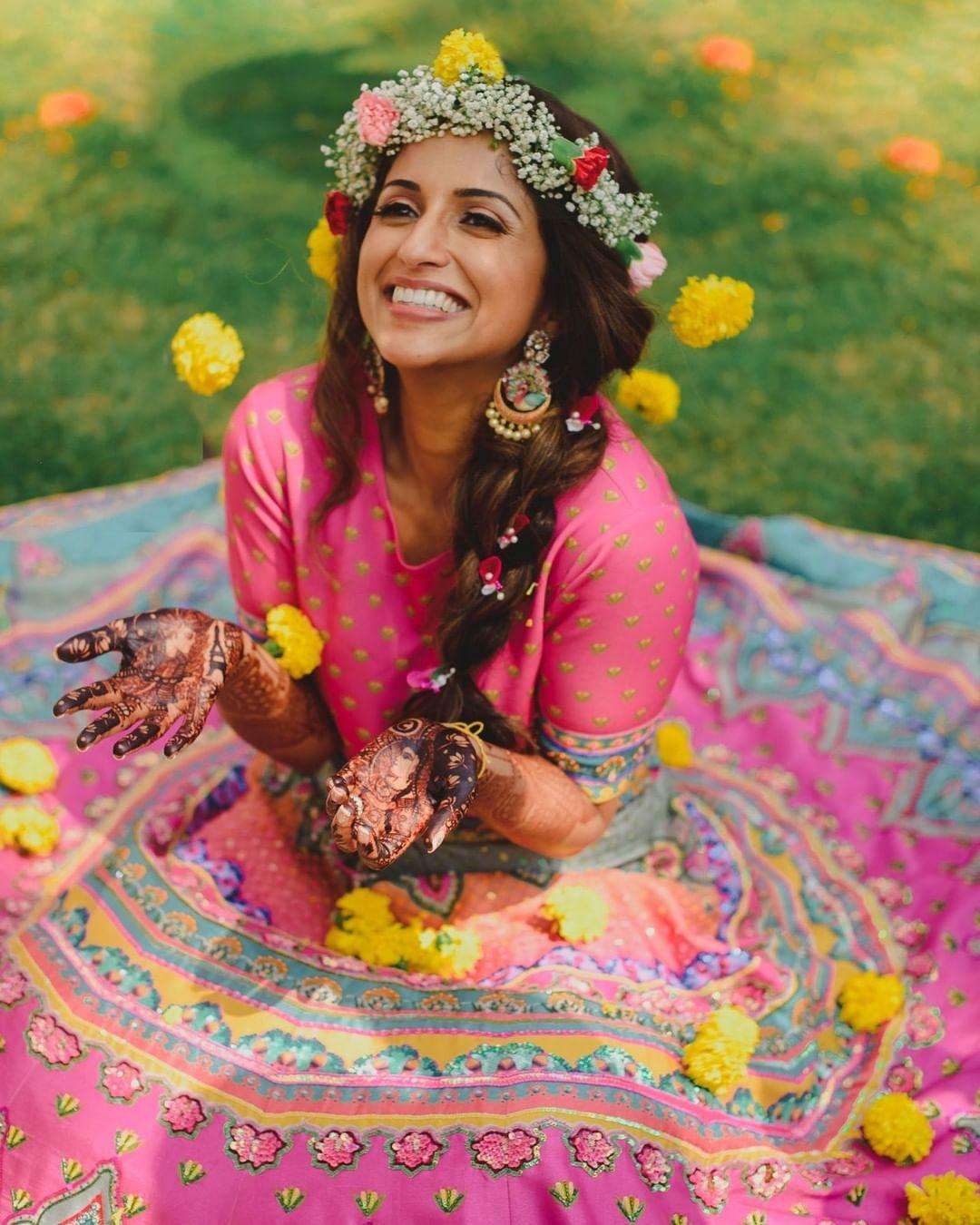 For brides who love to opt for open hair hairstyle but can't take their minds off the vintage floral hair accessories, you can choose a tiara that completes the look like nothing else. Apart from its flowers adding a dash of colour to any look, the tiara makes for a good accessory for the camera as well. So, all the brides waiting to flood their social media handles with their wedding pictures, a tiara is a must-try pretty floral hair accessories from our list.
A Distinctive Floral Hair Passa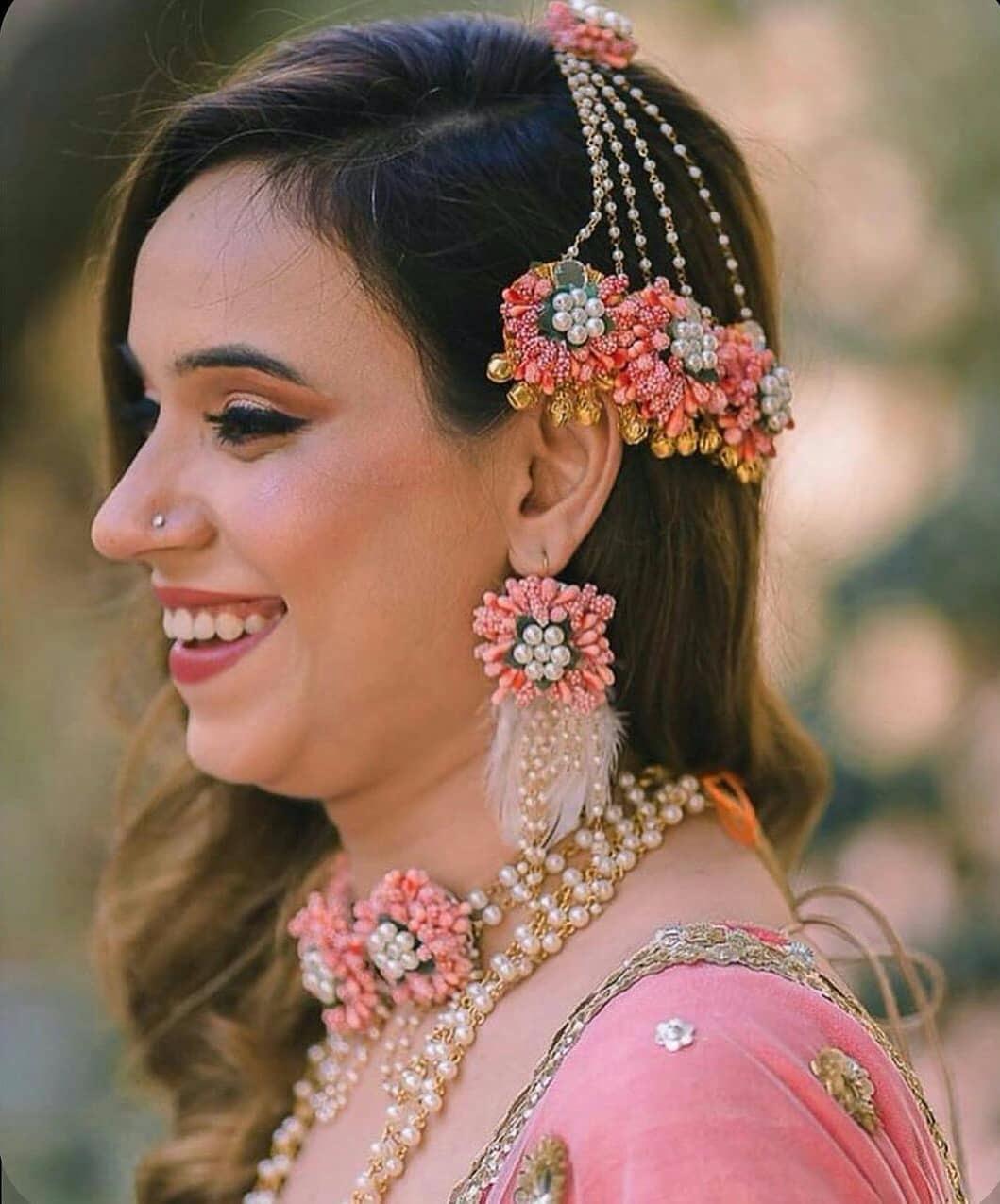 Passas are one of the most beautiful floral hair accessories that every new age bride loves but aren't sure to experiment with. While a floral hair accessory design as simple and elegant as this one is sure to look good with any side part hairstyle, brides can choose to go for one that is smaller in size in case they feel a big one might look too much. They can also match their earrings and necklace with it to complete the look.
Dainty Mathapatti with Pearl strings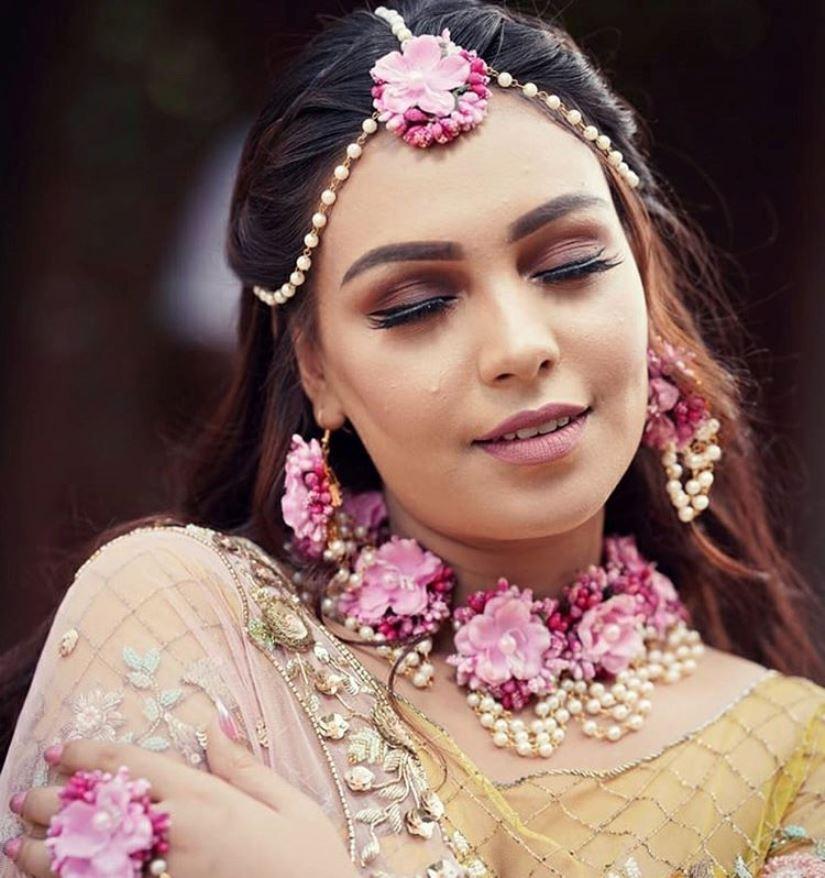 In today's times, a Matha Patti can easily be called every millennial bride's favourite accessory. The whole idea gets even fancier when they are to choose a floral Matha Patti with their hairstyle. The use of pearls along with artificial flowers makes dainty floral hair accessories go with any and every hairstyle.
A White Bridal Hair Piece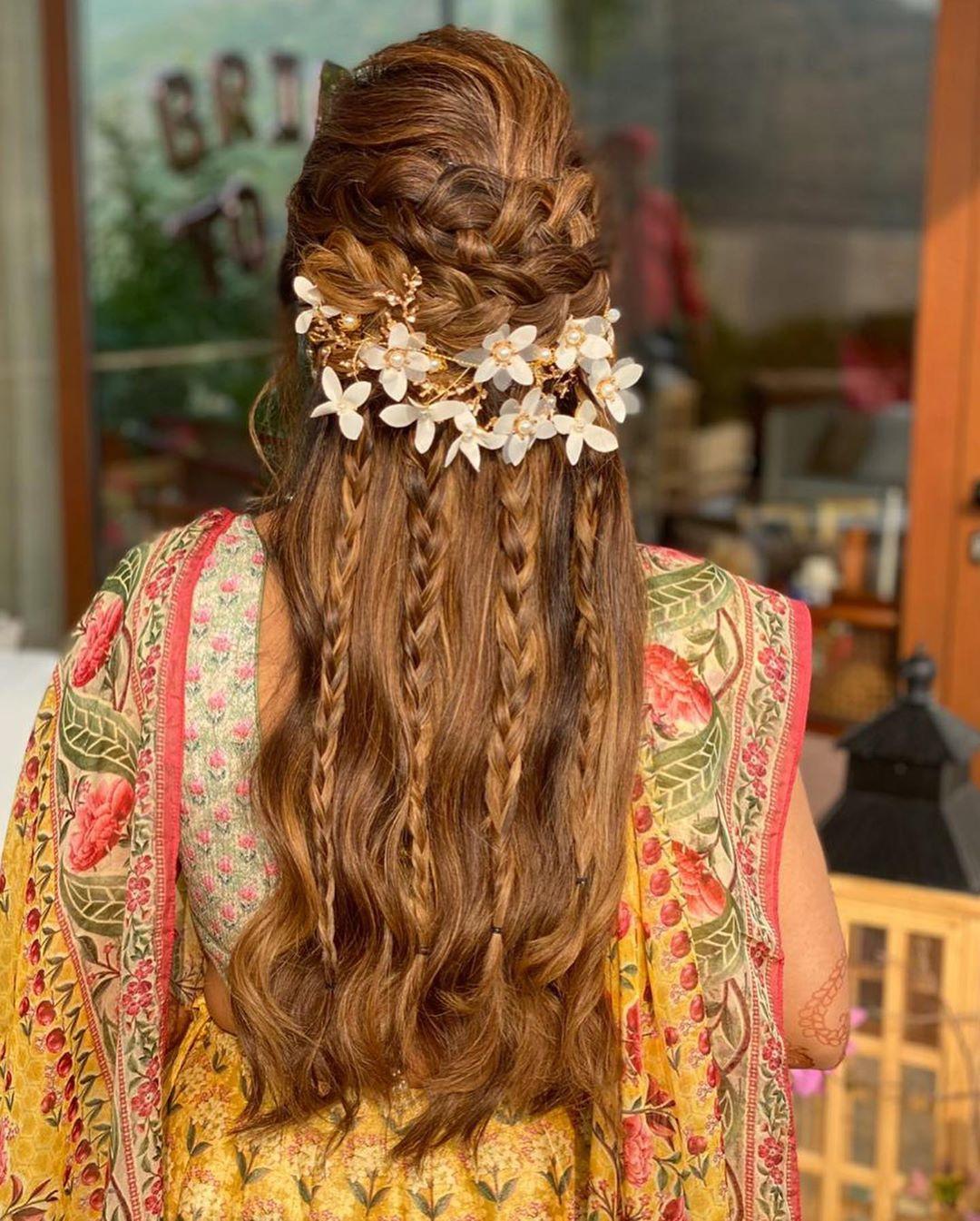 Next on our list of favourite floral accessories for hair carried by new-age brides is a beautiful white hairpiece that makes any hairstyle, simple or complex look one of kind. For brides who are suckers for white floral hair accessories, this one made with rhinestones, pearl beads and flowers make for a unique touch that accentuates your bridal hairstyle while complementing your outfit.
Beachy Floral Hair Clips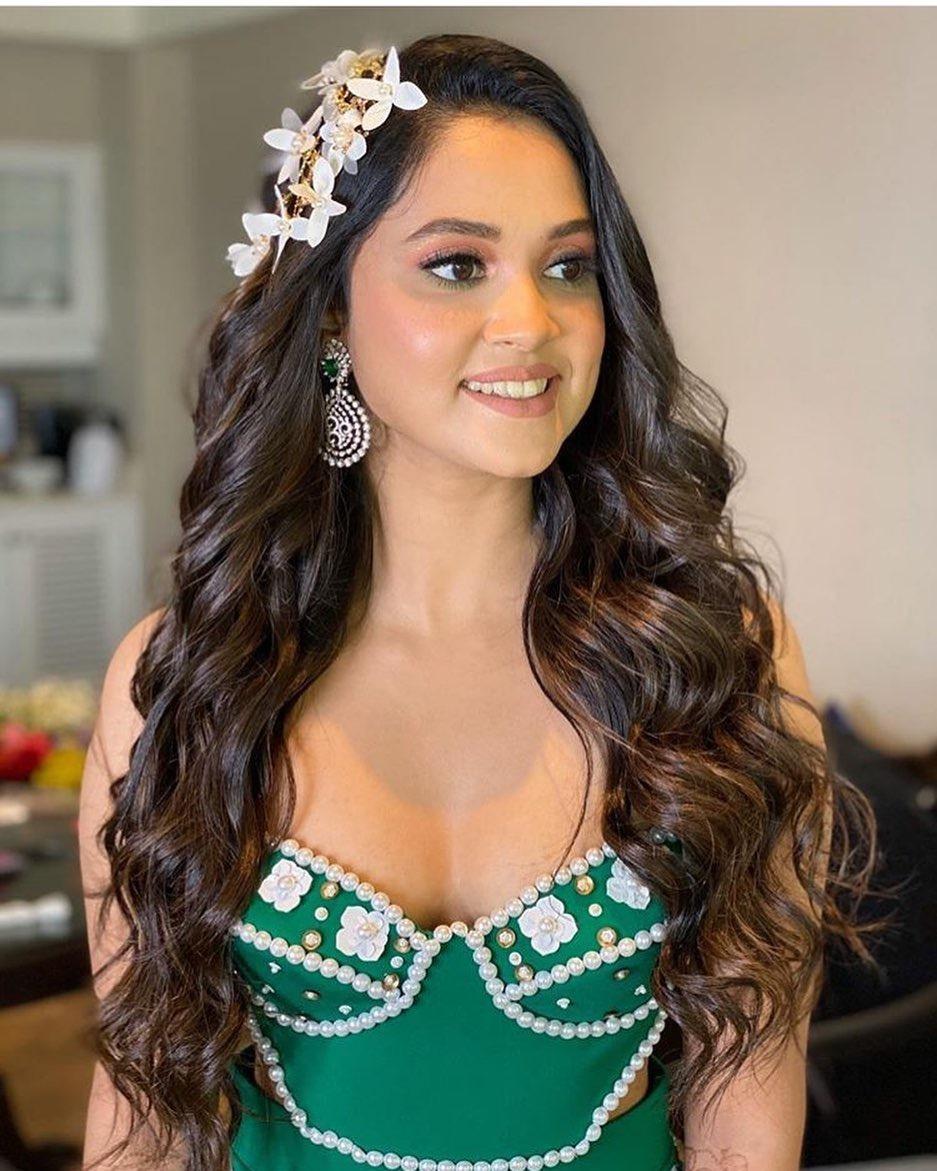 For brides who love the modern floral hair accessories, white beachy hair clips made with artificial flower and pearl beads look gorgeous when paired with a hairstyle that matches its design. Open hair beachy waves are a perfect pick for a hairstyle that millennial brides must go for in order to make floral bridal hair accessories like these work its charm.
Bold Floral Head Band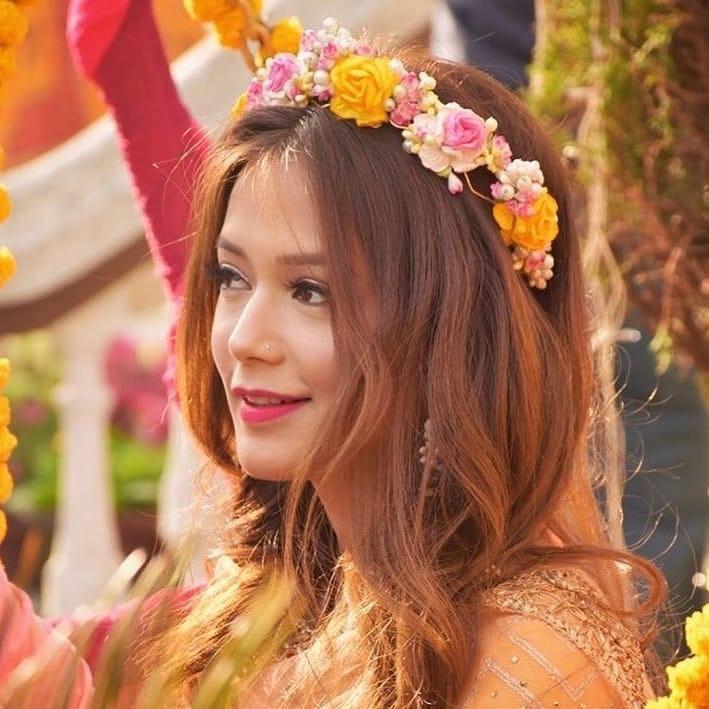 This is one of the modern floral hair accessories for brides who like the tiara but still refer to something that stays on their head. This beautiful floral accessory made with different coloured flowers gives a tiara like look from the top and comfortably gets tucked behind your ears. It looks flawless during the entire function.
Baby's Breath Small Hair Pins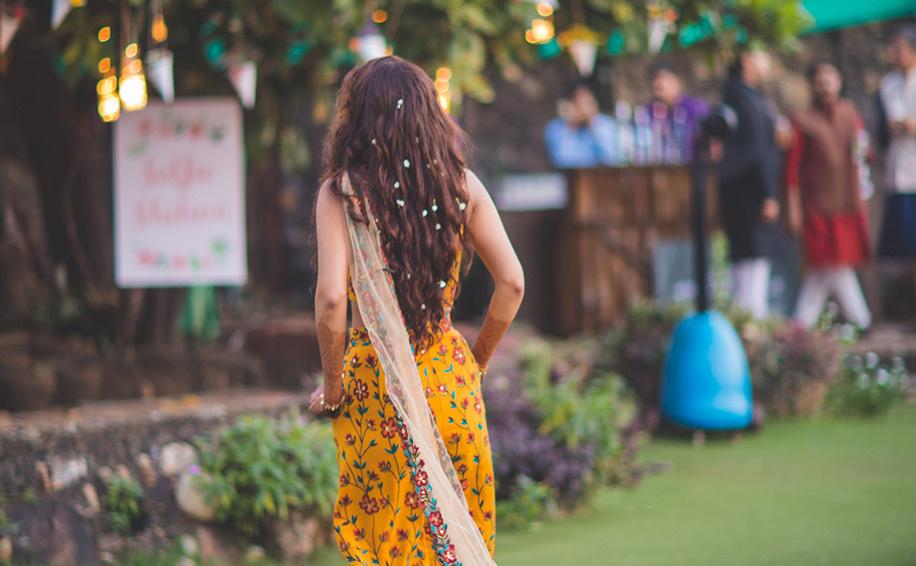 The next on our list of floral accessories for hair, are these cute floral hairpins made with baby breath flowers that can make any hairstyle look fancy. Be it a messy bun, a braided hairstyle, or even an open hairstyle with curls, there is no hairstyle that won't look absolutely magical once these dainty hairpins are added to it.
Yellow Floral Hair Vine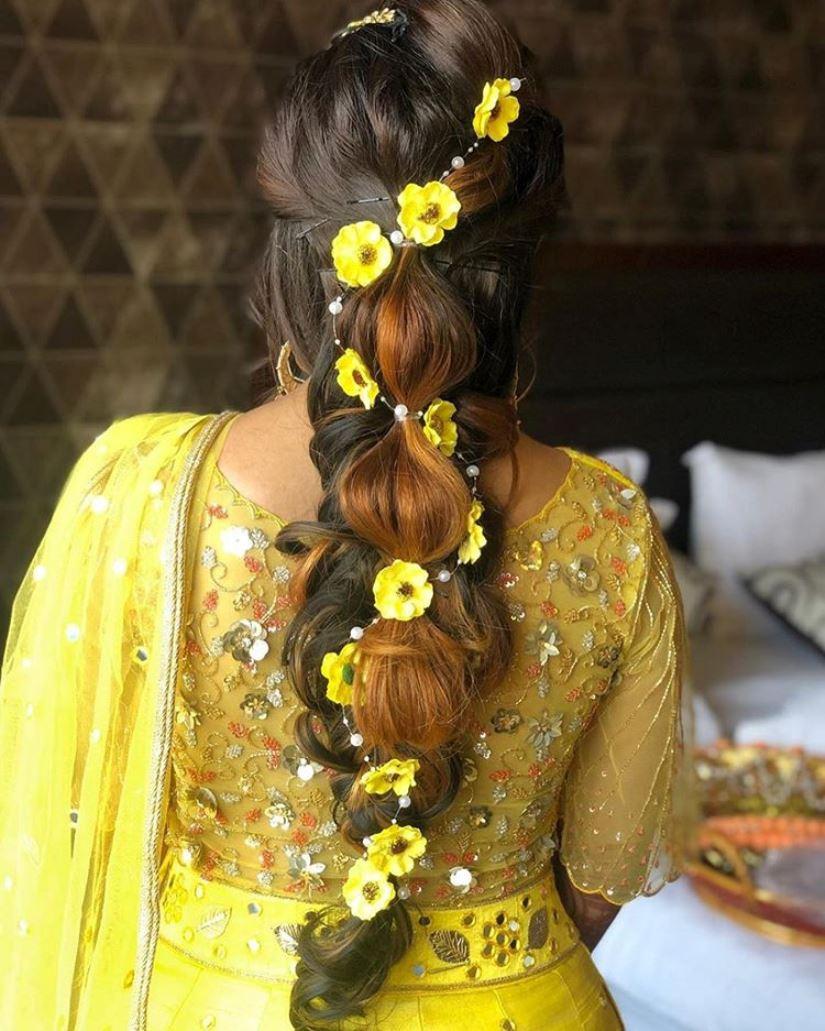 One of the most beautiful floral hair accessories on our list, this one is a modern take on the classic hair florals for brides who love to blend the two. The idea is to pair something as classic and dainty as a yellow-hued floral vine with a modern hairstyle to make it look one of a kind and quirky.
A Pretty Floral French Comb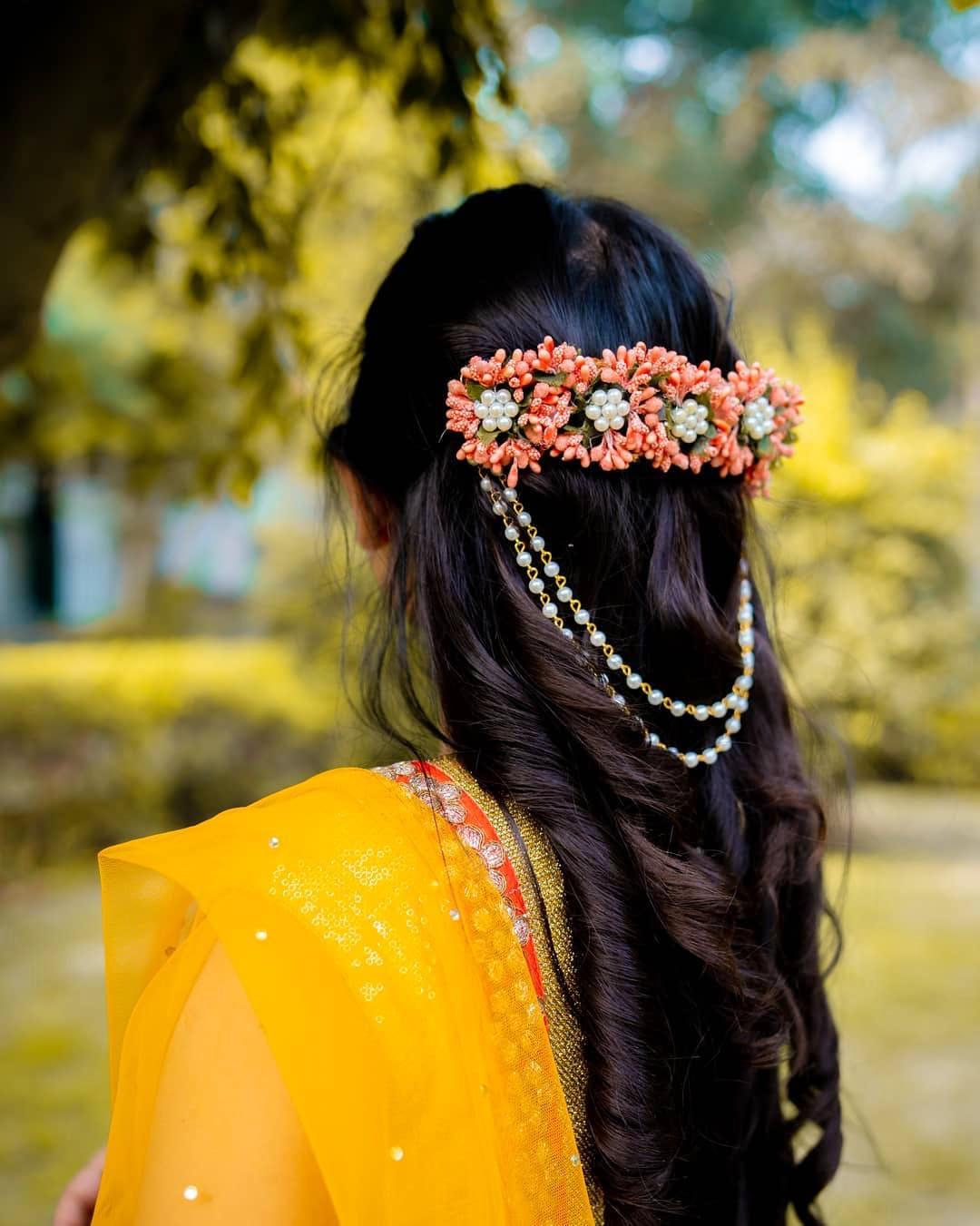 Last but not least on our list is one of the most commonly used hair accessory by Indian women. There is no doubt that every new age girl loves French combs because it keeps their hair intact while making it look fancy. However, for our new age brides, the concept just got fancier with artificial flower decorations and pearl beads on it that make for the perfect floral hair accessory for their wedding function.
Did you shortlist the beautiful floral hair accessories from this list that you love? Tell us in comments.