10 Open Hair Hairstyles to Keep the Bride Fuss-Free
If you're one that wants to experiment with open hair hairstyles then you have a big task at hand. But don't you panic because we have curated a list of hairstyles to make this decision easy.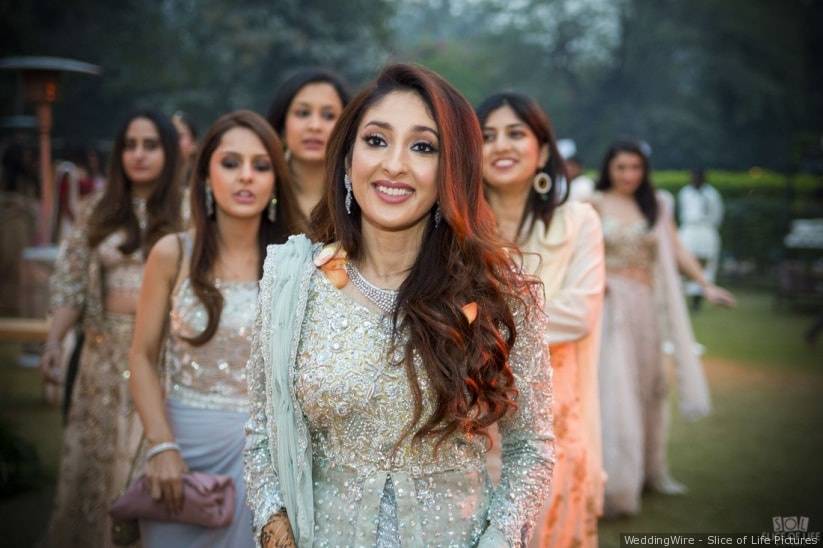 While buns and Judas work well to keep a bride hassle-free, many open hair hairstyles beat them at it while making the bride look even more stunning. So don't be apologetic if you're really keen to keep your hair open as you have way too many choices that are sure to suit your needs. Whether curly or straight, wavy or messy, an open hair hairstyle has the ability to add too much beauty to the bride's look. Here we have curated some of the trending open hair hairstyles for you to choose from.
1. Wavy and Pinned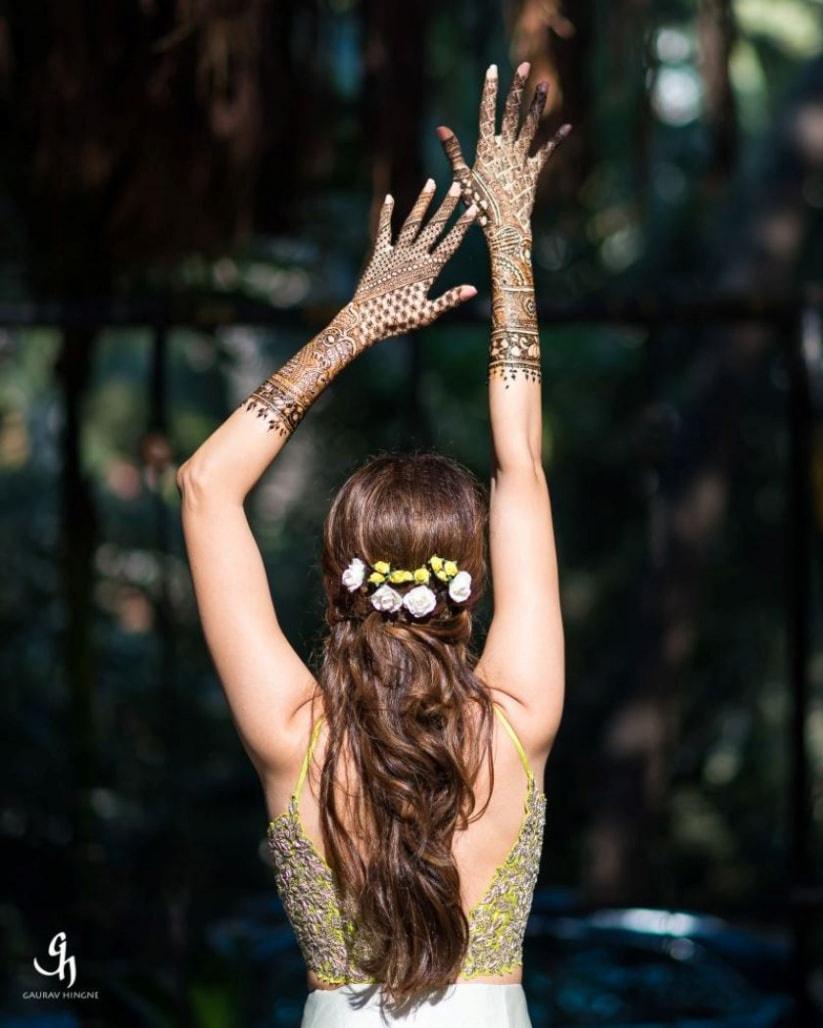 Photo Courtesy: Gaurav Hingne
This is one of the most modern and chic open hair hairstyles that brides go for these days. To get this natural look all you have to do is blow dry your hair and curl them slightly on the ends in a way that it looks naturally wavy. This gives it the messy look that brides love. If you're someone who likes your hair to be under control all the time then you can put the top of your hair together with accessories like hairpins or clutches. Hair accessories with dainty roses can make this open hair hairstyle even more pretty and appropriate for your day functions like Mehndi and Haldi.
2. Half Braided-Half Down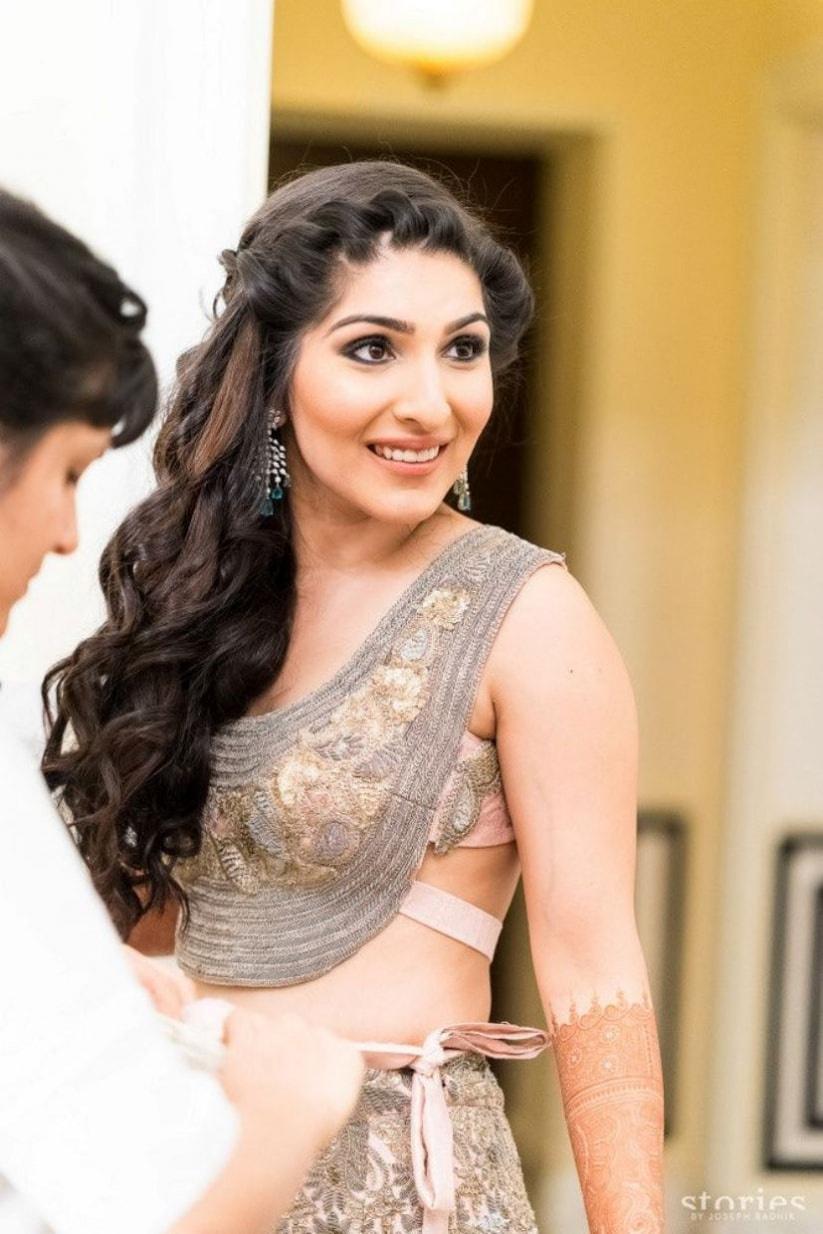 Photo Courtesy: Stories by Joseph Radhik
The twisty half braided open hair hairstyles are a rage currently as it not only makes you look tidy but also gives your face a defined shape that works best for wedding photographs. Brides love the idea of curls in their hair. So, for this one, all you have to do is a twist and braid the top half of your hair and curl the rest and leave it open. Braided open hair hairstyles are a trending choice for Haldi and Mehndi functions as well.
3. Middle Parting Loose Curls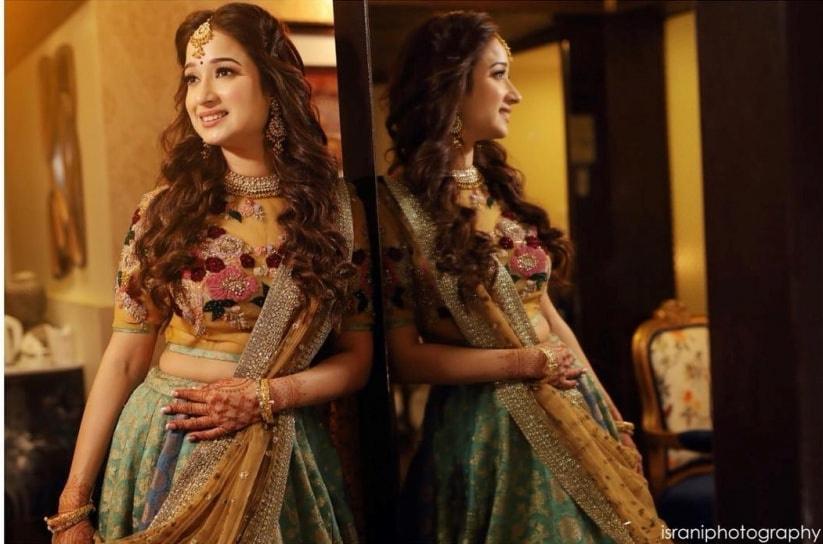 This is a fun open hair hairstyle with a soft wave and a mid-part that makes every bride look elegant. Getting this look isn't much hard too. All you have to do is use a curling iron to touch up waves and define texture to your hair. In the end you must shake the waves out with your fingers to make it look more natural. You can also add a maang tikka to this look that goes with your bridal attire. So, for all the brides growing their hair for the big day, this could be your perfect hairstyle for your Sangeet night.
4. Plunging Curls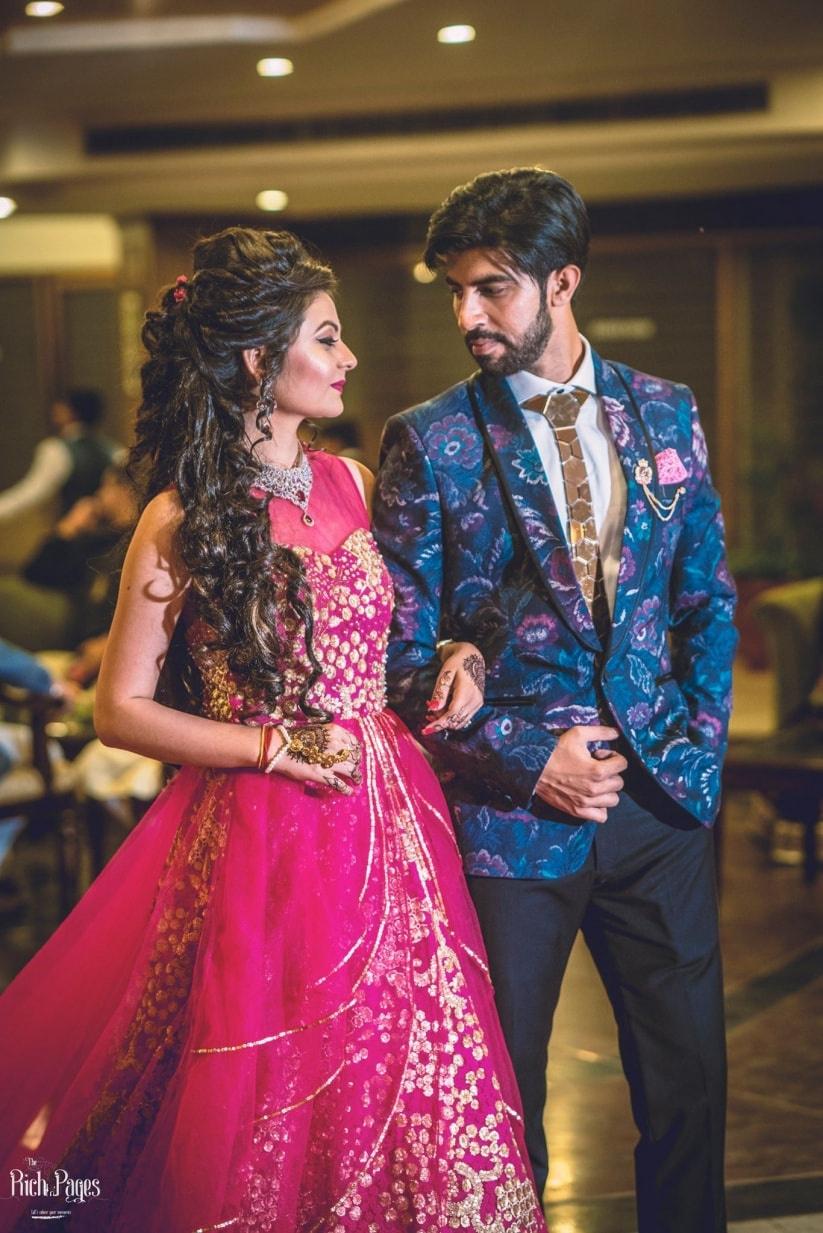 Most brides tend to go in for little over-the-top choices when it comes to their wedding. The same must hold true for their hairstyles as well. Why shouldn't their hairstyles be over-the-top too? Our favourite open hair hairstyles for brides who love curls are the plunging curls. This hairstyle makes your hair look voluminous and fluffy. So, pin the curls in parts and leave the rest to cascade for this fairy-like look on your wedding reception.
5. Puff and Pin
Enough of curly open hair hairstyles! Are we forgetting the charm of a simply blow-dried hair? Well, this one is for brides who love how their hair fall and would just like to blow dry and pin it to stay hassle-free. You can also add a hair volume extender at the top to make a dramatic puff. This open hair hairstyle can be paired with a Passa or embellished pins that match with your attire for the day.
6. Waterfall Braid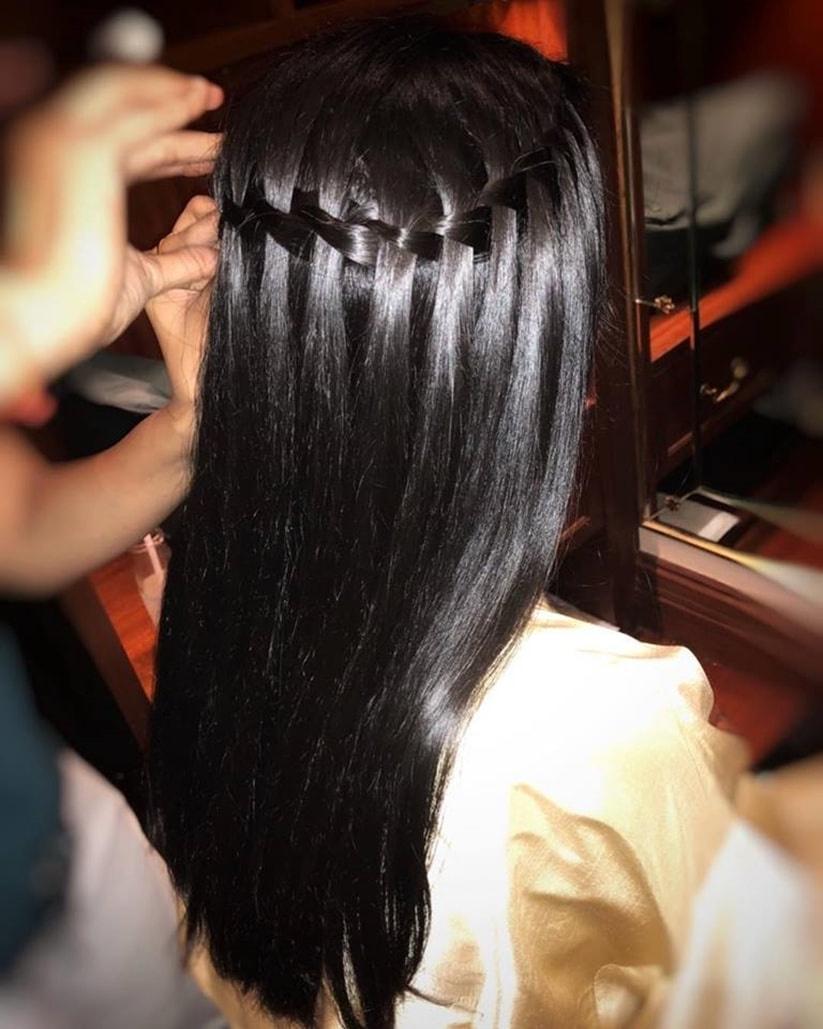 Finally, we have something for brides that have super straight hair or love the idea of going for an open hair hairstyle with super-straight hair. As the name suggests, this hairstyle looks like a waterfall braid and is a trending DIY on social media. Though, it does require the expertise of a professional hairstylist and especially in case of brides that plan to get it done for their wedding functions. It looks extremely elegant and sophisticated if paired with an engagement or reception gown. Studded hair accessories can also add a lot of glamour to the look and enhance the appeal of this extremely intricate and fascinating hairstyle.
7. Side Swept Curls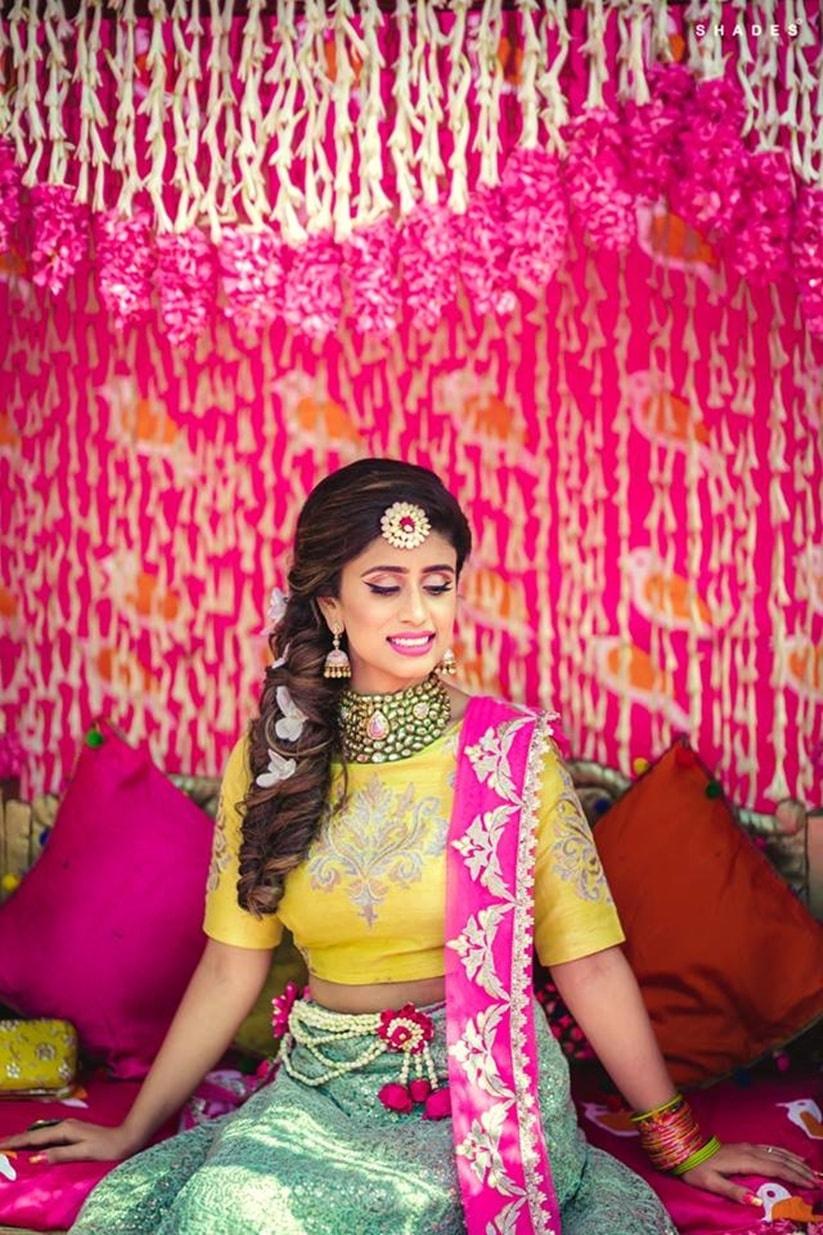 Brides are usually particular about which side their hair falls. Well, this open hair hairstyles is for them as they get to choose which side do they like their hair falling. This is one of the most simple and old bridal hairstyles that require you to curl your hair as dense or soft as you like and pinning the top half of your hair in a pin to make them stay as it is. While you enjoy your Sangeet or DJ night, this hairstyle ensures that you stay hassle-free. This is the best choice if you wish to go for a safe and yet a very appealing option.
8. Twist and Turn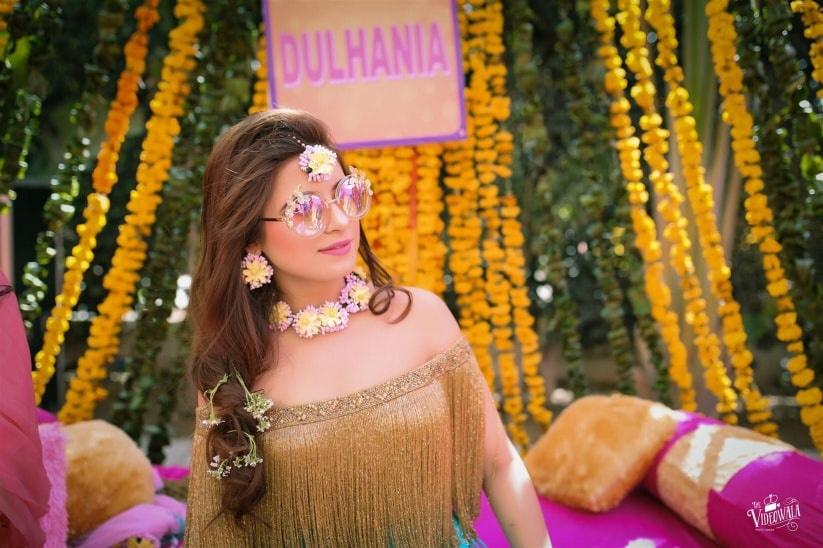 Do you ever look at open hair hairstyles and wonder how has it been done? Well, this is one of those hairstyles where you can hardly guess how the look has been achieved. For our brides with long hair, do not stress out as this has just been softly twisted, turned around and pinned. You can also add tiny flowers at the twist and flatten out the hair around it to add volume to this messy look. It will work extremely well for your Mehndi function if you combine it with flower jewellery too.
9. Twisted Waves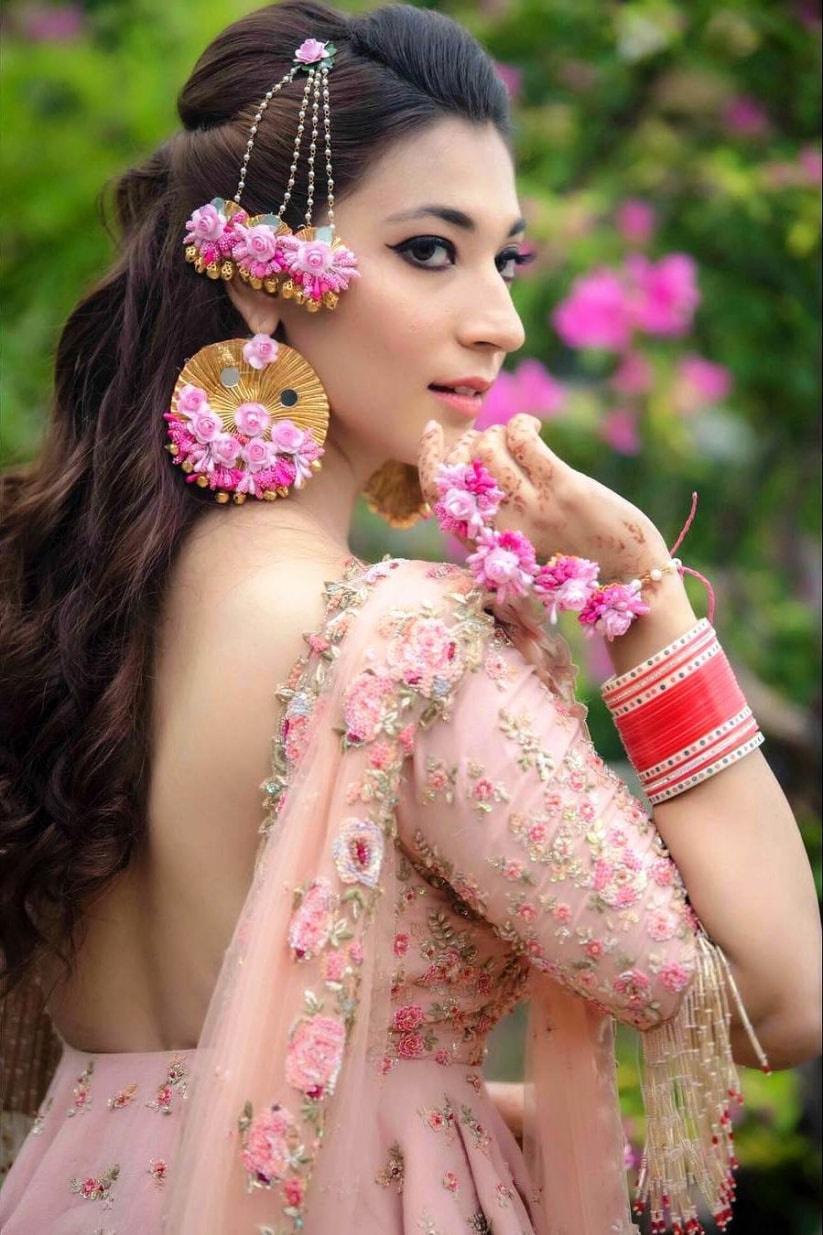 After the messy twist and turn open hair hairstyle, this is our next selection of a twisted hairstyle for brides. This one is much simpler than the previous one as it only requires you to blow dry your hair and curl them in a way that makes them look wavy. Once you've achieved the effect waves in your hair then all you're supposed to do is segregate the top of your hair on the two sides to twist and pin them in a way that makes your face look defined. You can add a floral Passa to make this look perfect for your Mehndi or Haldi function.
10. Fishtail Braid Crown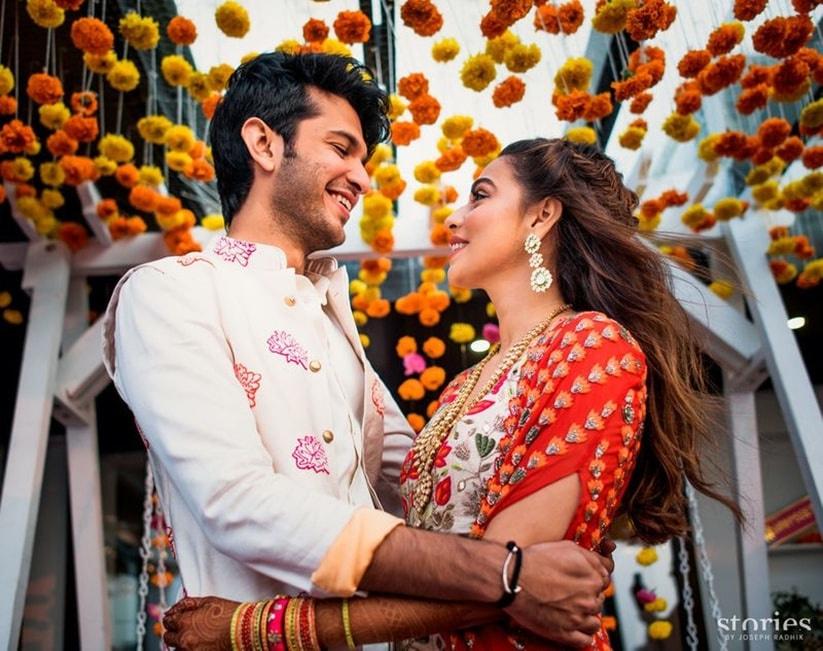 Photo Courtesy: Stories by Joseph Radhik
If you love the waterfall braid but don't want a straight hair look, fishtail braid crown can be your perfect alternative. This one is a simple fishtail braid crown made with the usual half up and half down hairstyle. It is a modern and cool open hair hairstyle for the Roka or Mehndi function. It is an easy breezy hairstyle that is sure to keep you hassle-free.
With brides having to handle a lot already, the last thing on their mind is to go for a high-maintenance hairstyle. While choices for open hair hairstyles are many, what is important is for you to choose something that you can carry off without any hassles.
Don't you totally love the idea of going for an open hair hairstyle for your big day like us? Tell us in comments which one you think is the ultimate winner?