Top Summer Makeup Trends and an Application Guide for 2022 Brides
Don't let the heat put your makeup goals in the back burner. Here's an expert approved Summer Makeup Trends and Application Guide, for 2021 brides. Find the expert recommended way of applying makeup as per your skin type.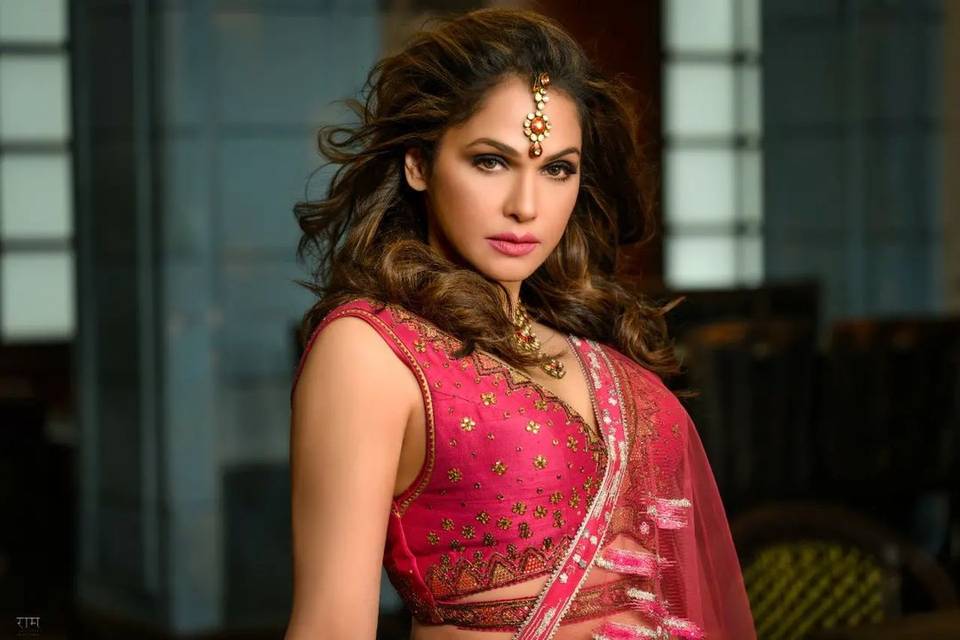 Lately, we have veered far from the classic bridal look that Indian brides mostly chose for their wedding day. An upsurge in minimal makeup trends has many millennial brides wrapped in their allure! At a time when masks have emerged as the must-have accessory for brides and intimate weddings have become the new normal, minimal makeup trends are definitely a welcome breeze for many.
If you are crushing on the dewed bridal look or the effortless makeup with pastel lehengas, you can find the trends to follow here! We spoke to the current favorite beauty brands of millennials to gather the best summer wedding makeup trends for you. With inputs from Chandni Goyal, Trainer - Makeup Artistry from Anastasia Beverly Hills, Smita Baishakhia - Cosmetologist & Head of Product Development at MyGlamm, and Mamta Naik, Product Development, SUGAR Cosmetics we reveal some of the 2022 bridal makeup trends that are going to be big this summer season and the correct Application guide for different skin types.
This article features -
- Summer Makeup Trends for 2022 Brides
- Makeup Application Guide for Different Skin Types
- The Foundation Buying Guide for All Skin Types
Summer Makeup Trends for 2022 Brides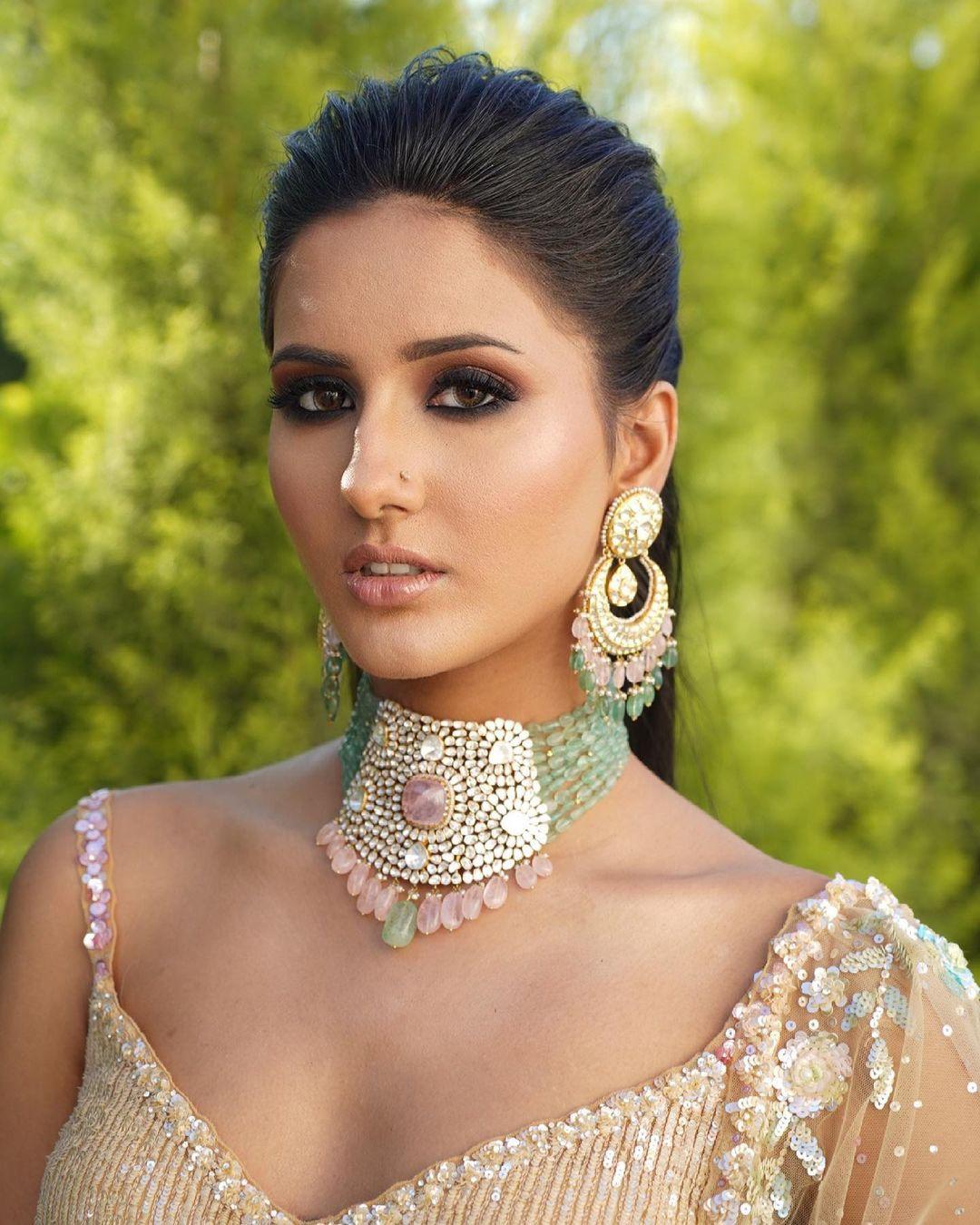 Image Credits - Samaira Sandhu
Minimalistic Makeup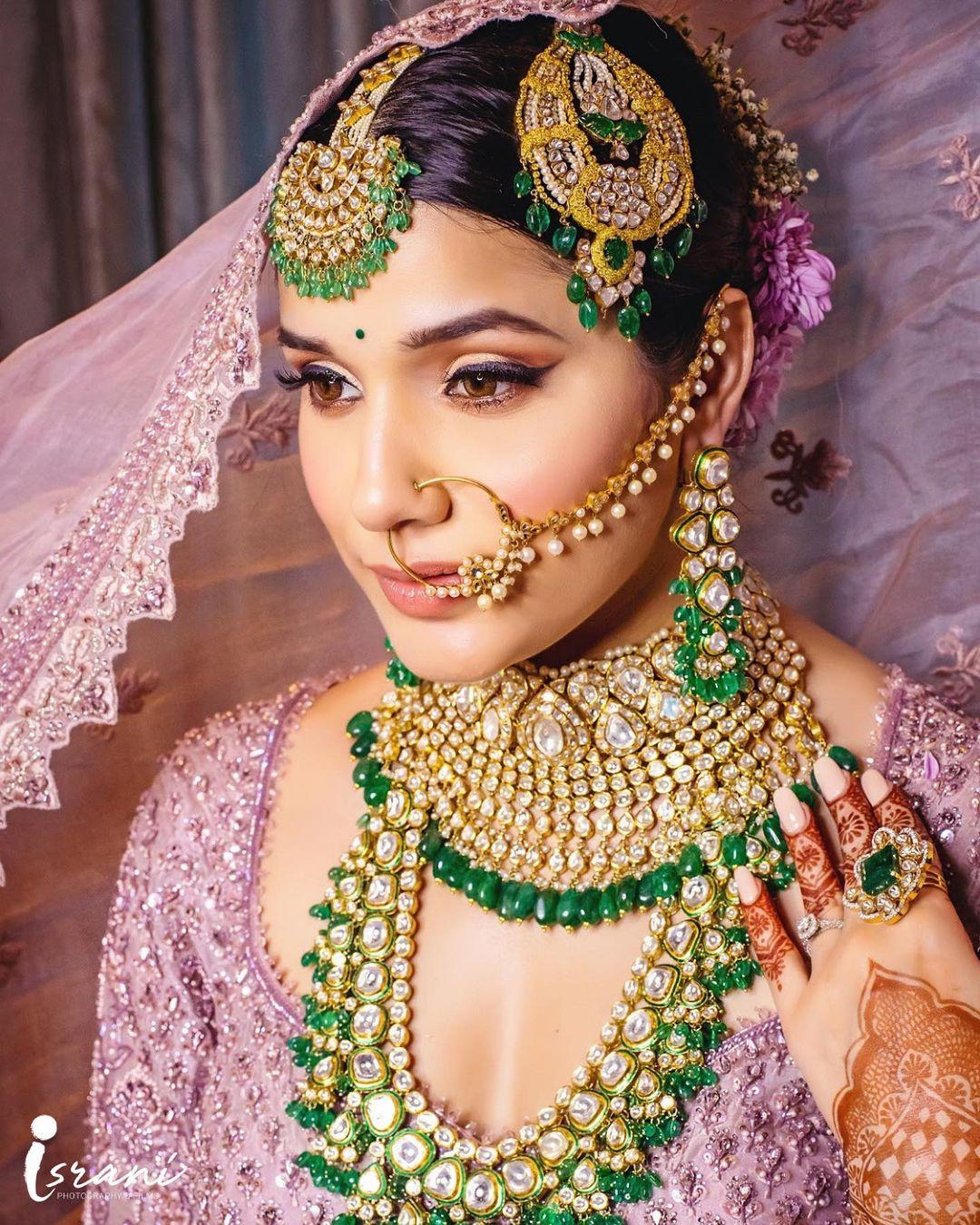 Helping us to dispel the maximalist routine, ABH confirms, "Dewy skin, minimalistic look and a lipstick that stays put for long hours, are the vehicles for storytelling. Clean, fresh and dewy are words synonymous with Spring/Summer 2022 Brides. Effortless makeup with skin that doesn't look made up, well-groomed eyebrows that frame the face and uncomplicated eye makeup is the way to go for all summer brides."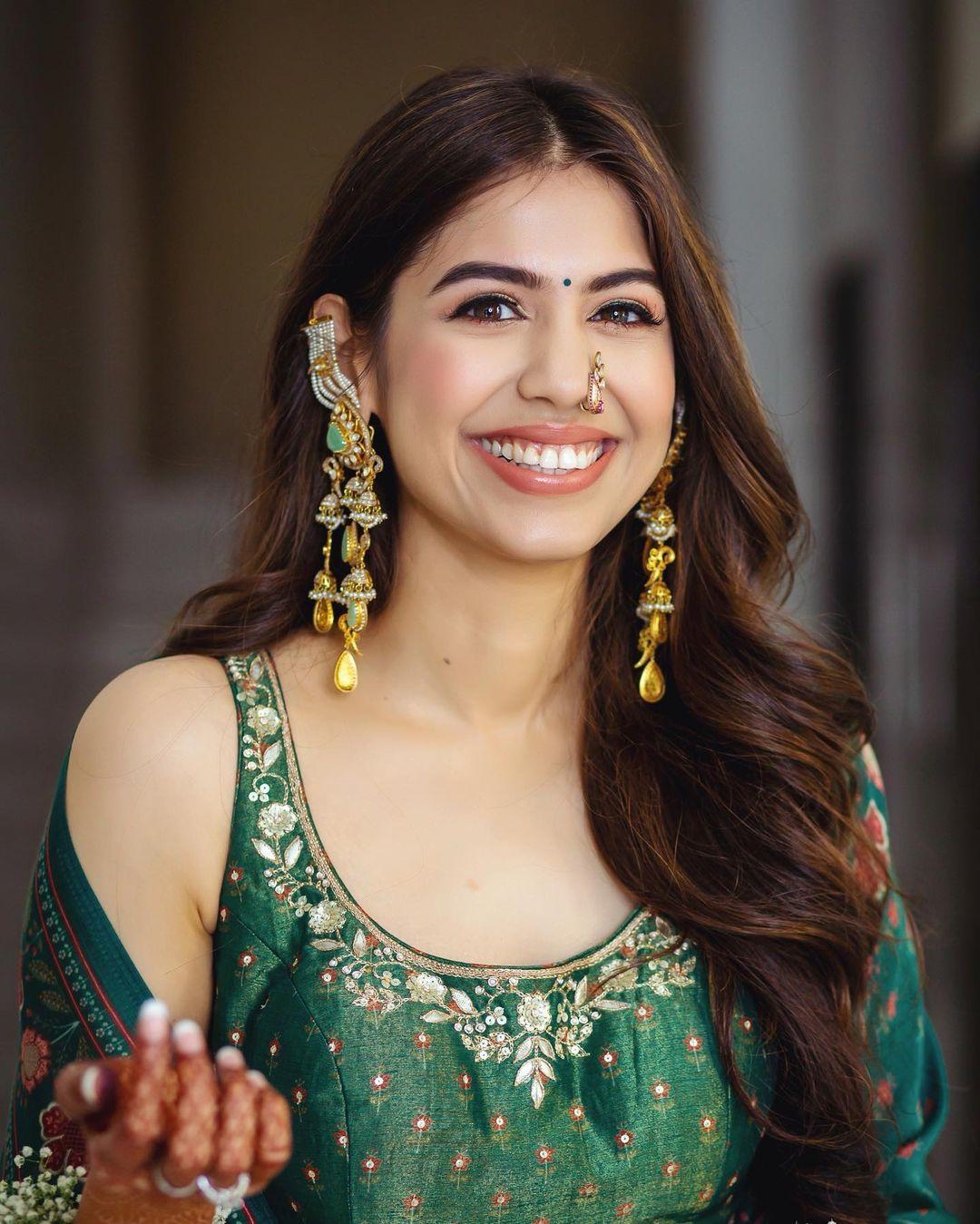 Naik from SUGAR Cosmetics further adds, "Limit the setting powder to the under-eye area. Give preference to lighter baking and contouring. We also see the trend of a good amount of blush for a natural flushed and fresh look. Ditch lip liners and opt for gloss, tints, and diffused finishes."
Smita from MyGlamm suggests, "Use Tinted primers - it helps in setting up a perfect base and providing a natural finish. Opt for Skincare infused foundations that have medium and buildable coverage instead of a full face of heavy makeup. Choose a liquid highlighter that sets in for long and provides a glow that is so natural and not overpowering. Use a soft-focus blush for just pinched cheeks look."
Raging Eye Makeup Trends for Summer Brides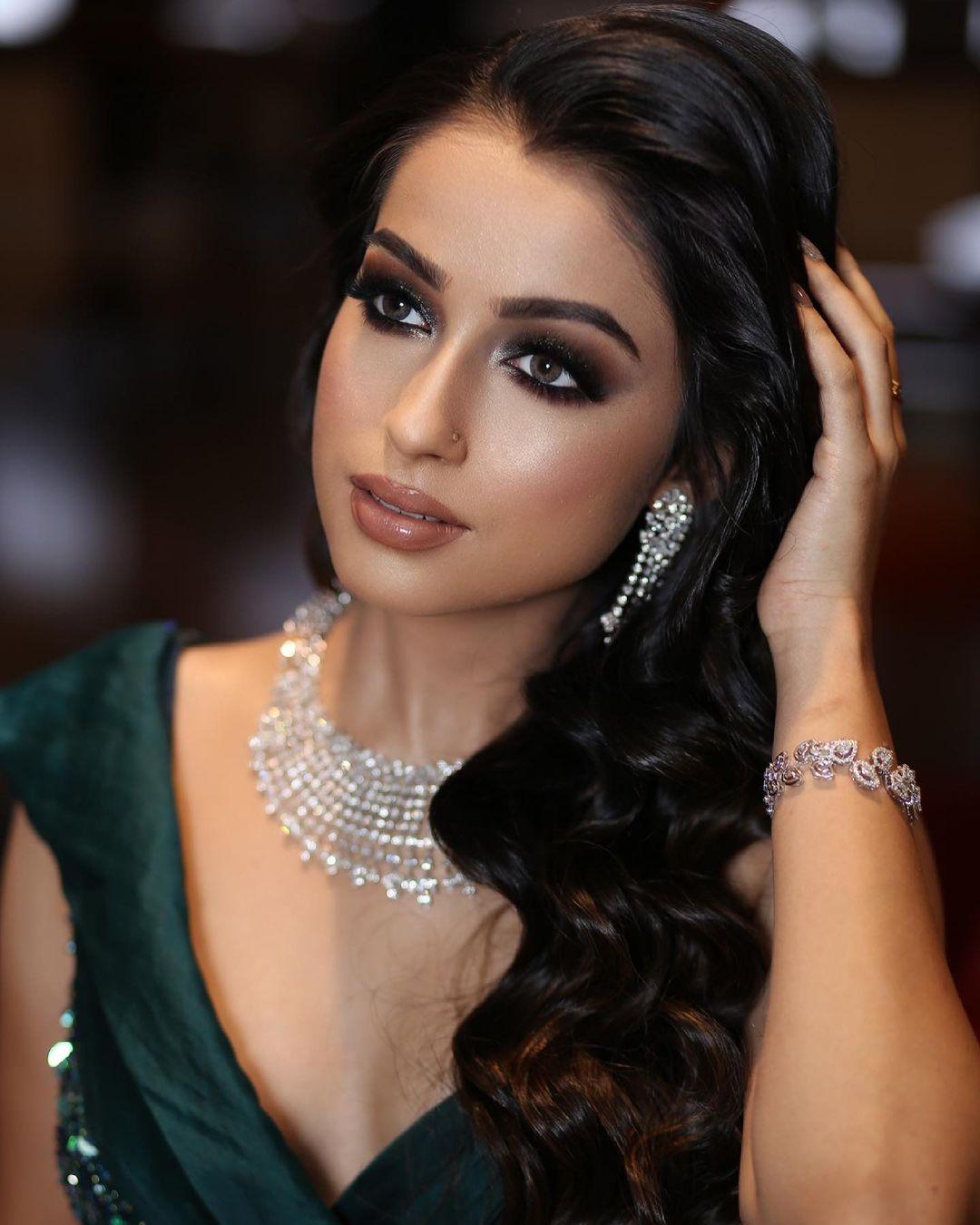 Image Credits - Samaira Sandhu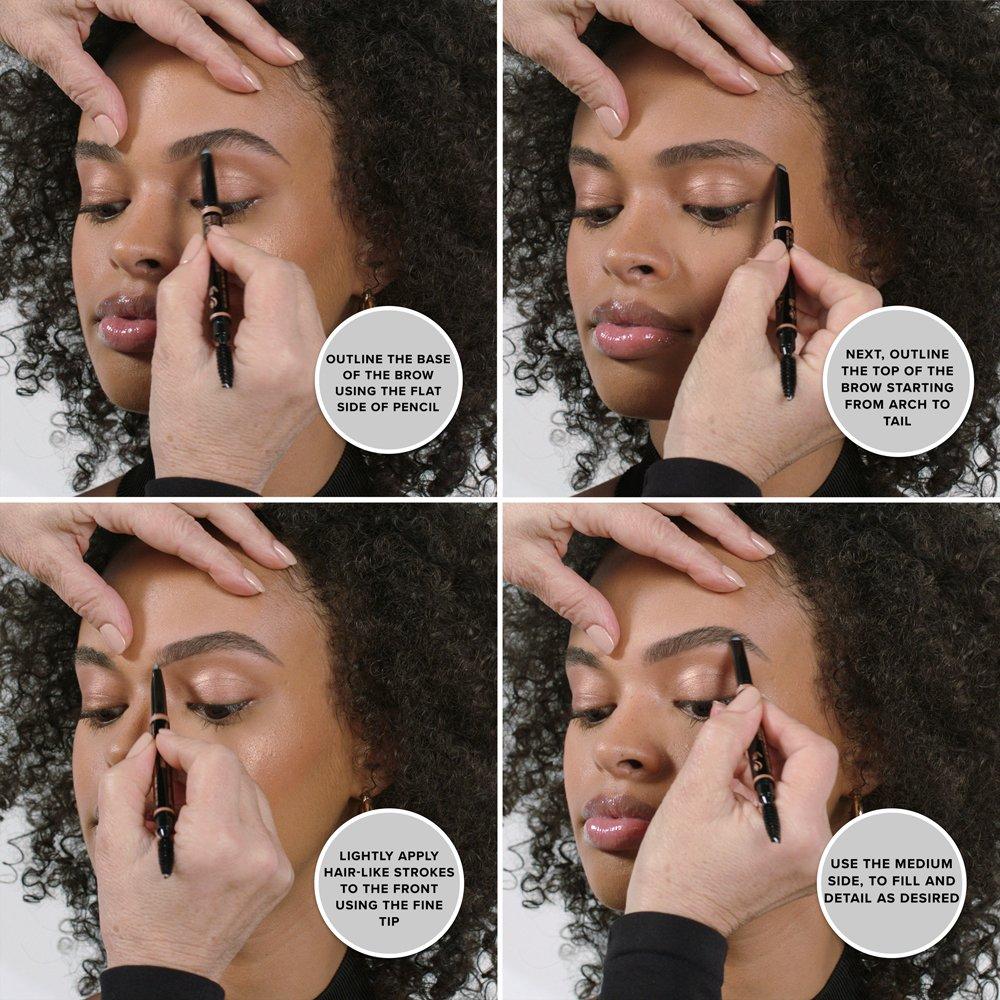 Image Credits - Anastasia Beverly Hills
Well-done eyebrows are a must to frame the eyes and prepare them for balanced eye makeup.
Apply the light and metallic shades to highlight and accentuate features and the medium to deeper shades for defining and lining the eyes. This adds the much-required drama element to the eyes
You can opt for soft smokey eyes with brighter shadows and brown-toned glitter.
You can use high color pigments and popping eye shadows and experiment with different eyeliner and eyeshadow looks like foxy eyes, smokey eyes with different colors other than black, and neon eyeliners.
You can go for bold brows with a strong arch with a few natural-looking strays.
You can choose fluttery lashes to keep the look clean and sweet.
Lip Shades to Have and Hold for Summer 2022 Weddings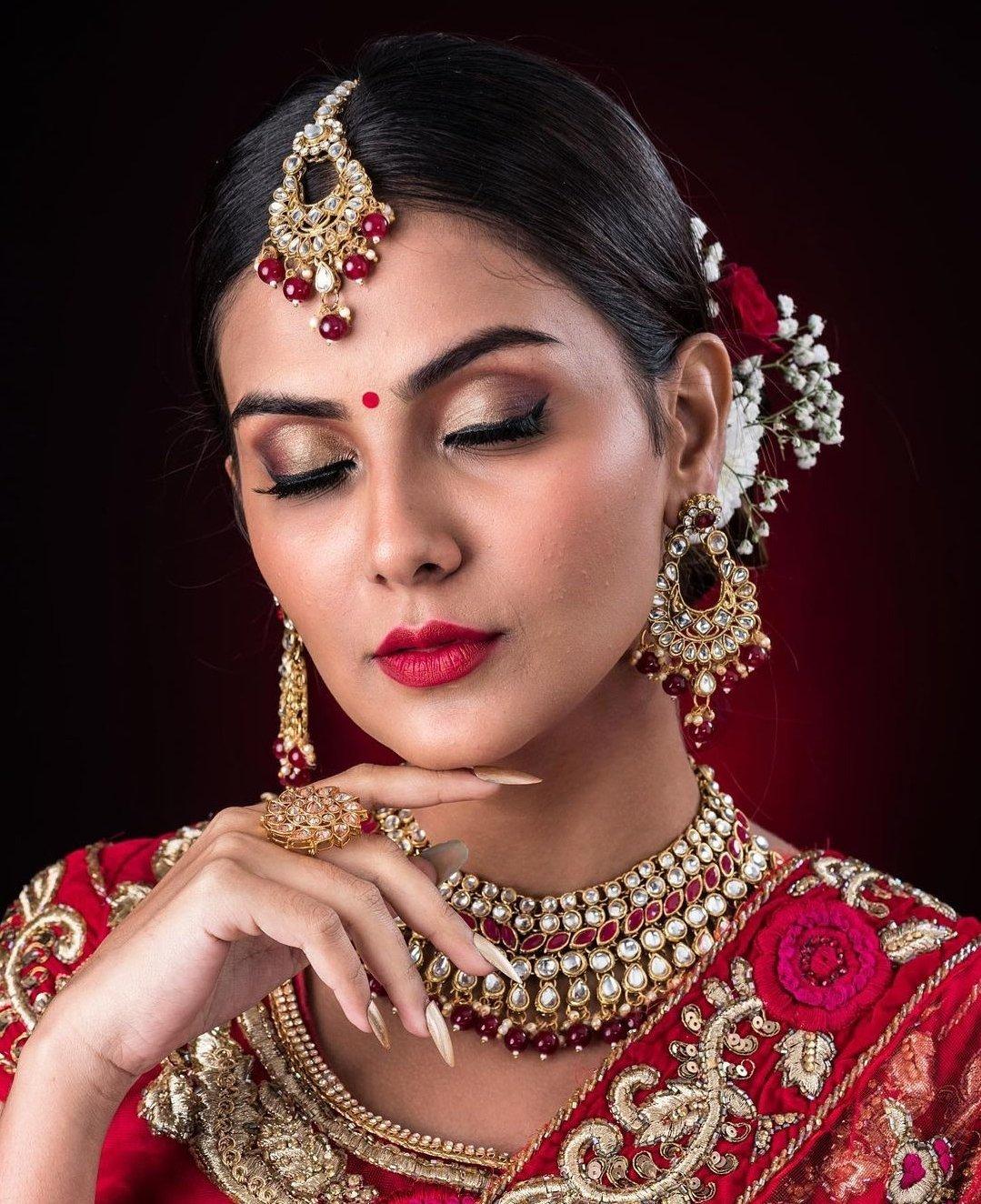 Image Credits - MyGlamm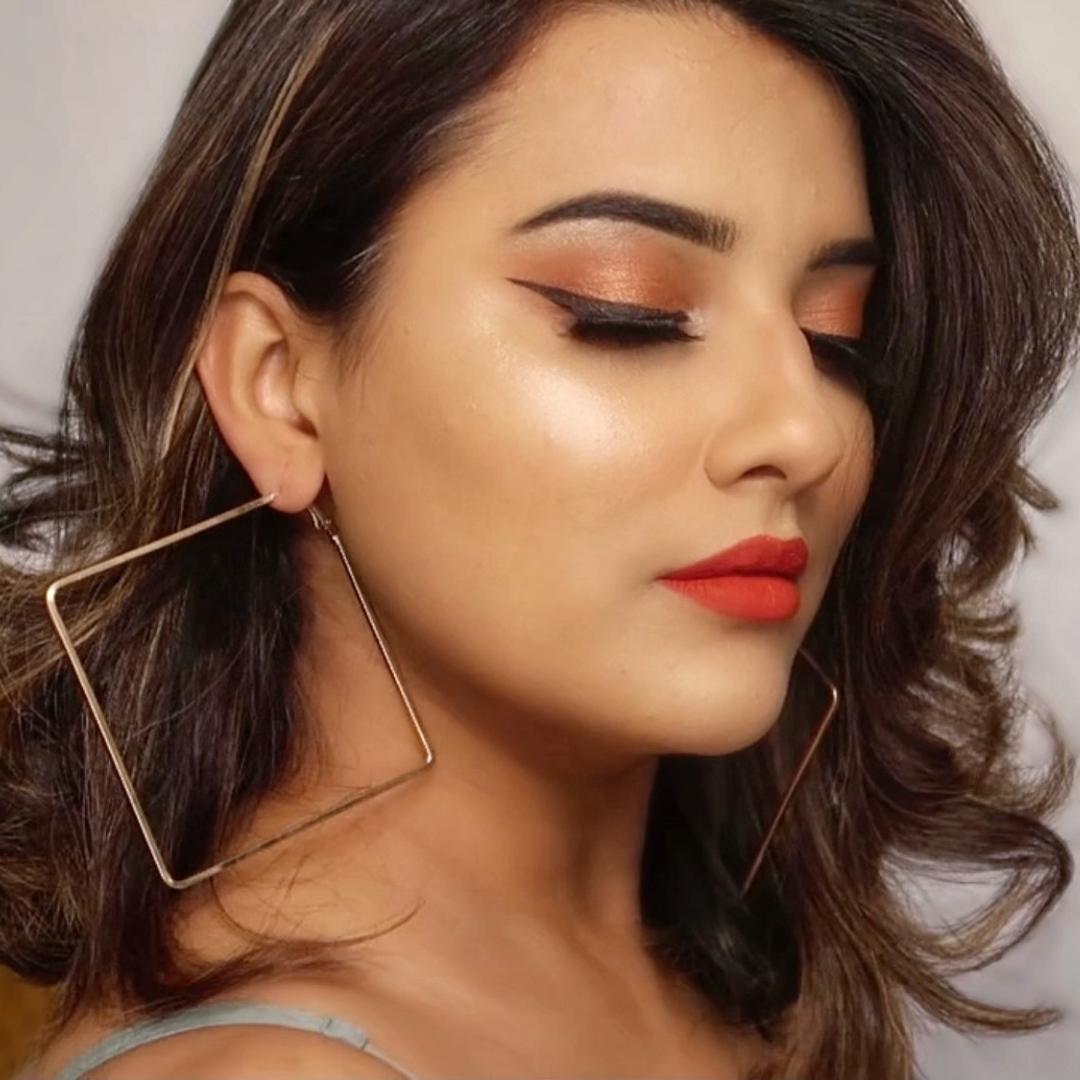 Image Credits - SUGAR Cosmetics
Mask or no mask, I will never stop splurging on lip shades that add a fresh vibrancy to my face and personality. If you agree, find what the experts have to say about lip shade trends for 2022.
SUGAR Cosmetics approved trends -
Classic Red & Berry lip shades but in a relaxed, blotted & diffused finish look.
Tinted lip glosses.
Orange tinge lipsticks and lip tints.
Matte Nudes in tones of brown and pink.
Peach-colored lipsticks.
Makeup Application Guide For Different Skin Types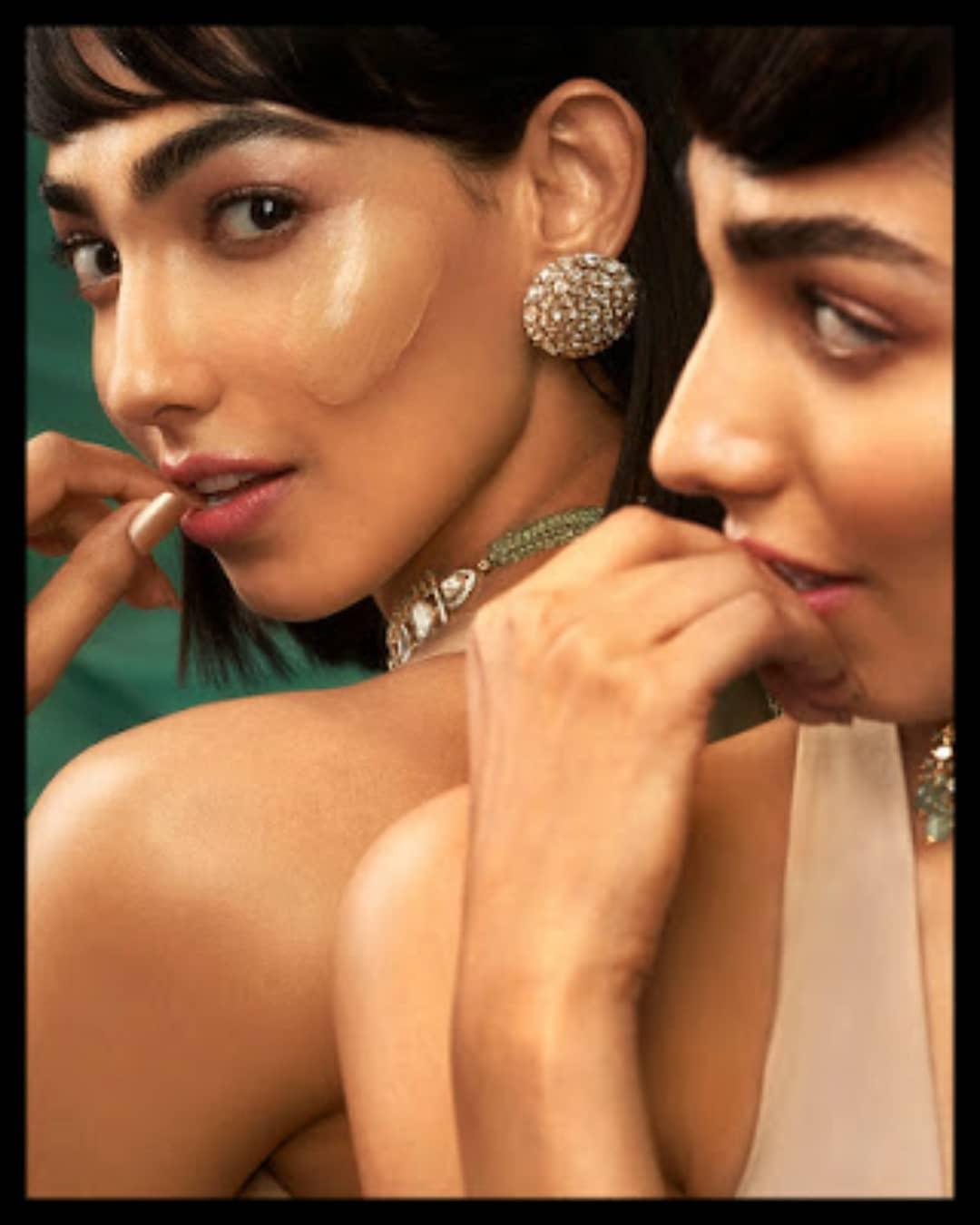 Image Credits - MyGlamm
Step-by-step Guide for applying Bridal Makeup on Oily/combination skin
Chandni Goyal, Trainer - Makeup Artistry from Anastasia Beverly Hills says, "For oily/combination skin, it is of utmost importance to prep the skin well in a way that the makeup looks flawless not just when it is freshly done but also stays intact through the long hours Indian wedding rituals.
To begin with, cleanse, tone, and moisturize with a gel-based moisturizer. Prep your skin with Dewy Set Setting Spray – this is a water-based formula that gives the skin a healthy glow.
Next, use a medium coverage dewy finish foundation. Setting the foundation in place is the most important step while doing bridal makeup for oily skin. Use a Loose Setting Powder with a powder brush to set the makeup in place.
Once your foundation is set, opt-in for powder contour to bring balance to the face. Powder Contour Kit is a travel-friendly all-in-one palette for a pro application. Add highlight on the high points of the face to accentuate features and shadow on the low points to sculpt the face.
Next, define your eyebrows with Dipbrow Pomade – the formula is matte, waterproof, and long-lasting. It helps in framing the eyes and adds a lift to the face.
Once the eyebrows are done, start with eye makeup. Prep the eyes with Eye Primer. Applying the eye primer before eye shadow really helps in easy eye shadow blending, better eye shadow color pay-off, and smooth application.
Next, use your favorite eye shadow palette. Opt for light metallic shades to highlight and make the eyes look bigger and medium to darker tones to add depth and definition to the eyes.
Talking about the definition, you can use a Liquid Liner to define the upper lash line followed by two coats of Volumizing Mascara.
Once the eyes are done, use a Lip Stain so that your lip color doesn't budge and stays put for long hours.
Finish off with a Highlighter on the high points of the face to add the ultimate bridal glow."
Step-by-step Guide for applying Bridal Makeup on Dry Skin.
Smita Baishakhia from MyGlamm shares -
Firstly, prep the skin with products that keep the skin hydrated and have elements such as rosehip oil.
Apply a good moisturiser & an under-eye cream that helps in rejuvenating the under-eye area.
Apply primer - Primers are the secret to long-stay makeup.
Apply a hydrating & buildable coverage foundation.
Apply Concealer/ Colour corrector, if necessary.
Use a liquid highlighter for a natural glow-like finish.
Add a glossy lipstick to compliment the hydrating makeup look.
Use a setting spray for a final touch.
Step-by-step Guide for applying Bridal Makeup on Sensitive Skin.
Mamta Naik from SUGAR Cosmetics advises, "If you are a bride-to-be with sensitive skin, it's super important to have a makeup test done well in advance, just to be ready for any situation. Remember your skin is a canvas hence your makeup will reflect only as good as your skin is, so get all of your skin conditions under control before venturing into makeup experimentation. Steer clear of products with artificial fragrance and preservatives, as they are common ingredients that can trigger inflammation and allergies."
For sensitive skin prepping before applying your makeup and scoring big on hydration is key.
After cleansing your face, start with a Hyaluronic Acid skin-soothing product.
Then proceed with a Hydrating Priming Moisturiser or an Illuminating Moisturizing if you want that extra dewy & fresh look. Don't miss prepping your lips with a lip primer.
Move on to hiding any skin discolorations with a cream-based stick color corrector, proceed with concealing and move on to applying a foundation that suits your skin tone, undertone, and skin type.
Choose a light yet buildable foundation.
Set your base with a tinted setting powder, and then add some dimension to your face by contouring, highlighting, and adding some blush to your cheeks. Use contour sticks, jelly highlighters & blush sticks to be able to easily blend the products without too much rubbing on your face.
Don't forget to fill your brows with a brow definer.
Now add drama to your eyes. Start with a neutral shadow base, buff the outer corners in a V – shape with a brown smokey shadow, and finish up with some shimmer eyeshadow on the center of your eyelid. Don't forget to further highlight the inner corners of your eyes and under your brow bone.
Finish up your eye look, with a classic black winged eyeliner and a waterproof curling mascara.
Add the final touches to your makeup by applying a long-stay liquid lipstick and then seal and lock your makeup in with a setting mist. You can also opt for a highlighting or dewy finish setting mist to keep up with the glam look.
The Foundation Buying Guide for All Skin Types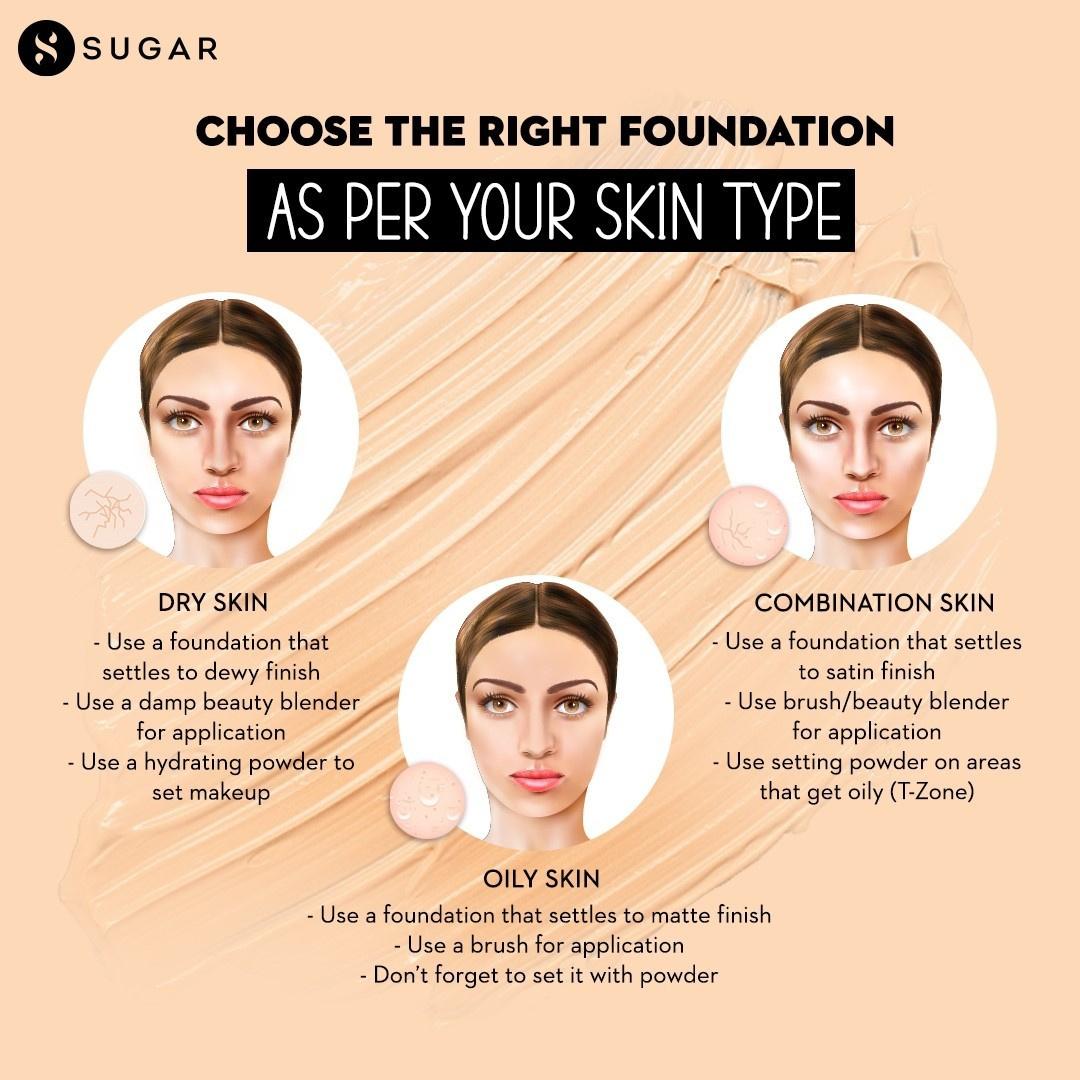 Image Credits - SUGAR Cosmetics
The 3 essential things enlisted by ABH that the brides/bridesmaids must keep in mind before buying a foundation -
Skin type – If you have oily/combination skin, choose a foundation that is not very heavy and is easy to set. If you have dry skin, choose a foundation with hydrating and brightening properties and medium buildable coverage For those with sensitive skin, follow the below-mentioned advice -
Naik suggests, "The best foundation for sensitive skin is one that contains ingredients to cover imperfections without irritating ingredients. It is always advisable to read the ingredients before purchasing skincare products. Look for foundation formulas that specify that it is hypoallergenic, non-comedogenic, and designed for sensitive skin. Also avoid harsh ingredients that clog pores and cause unnecessary redness, making it equally necessary to look for a formula that contains anti-inflammatory properties that "reduce redness and inflammation in the skin. But always understand that different skins can react in a different way to few products, it's always advised to skin patch test before purchasing your foundation."
Skin tone – Choose 3 shades closest to your natural skin color and swatch them on your jawline. The one that blends into the skin effortlessly is the perfect match for you.
Undertone – If your skin appears a bit yellow, then you have a warm undertone, whereas if your skin appears a bit pink/red, then you have a cool undertone, and in case your skin is neither yellow nor pink, then you have a neutral undertone. Identifying your undertone and choosing the same in the foundation is most important. Most of the time your skin looks grey/muddy because of the wrong undertone in your foundation.
Have more questions related to Makeup Trends for your summer wedding? Leave your questions in the comments section below or head to our Community - Beauty special page and post your queries/suggestions as a discussion. WeddingWire India experts will personally respond to help you plan your D-day look better!