Questions To Ask A Bridal Hair & Makeup Artist Before You Book Their Service
Find a detailed list of questions to ask a bridal hair & makeup artist before you finalize their services for your wedding.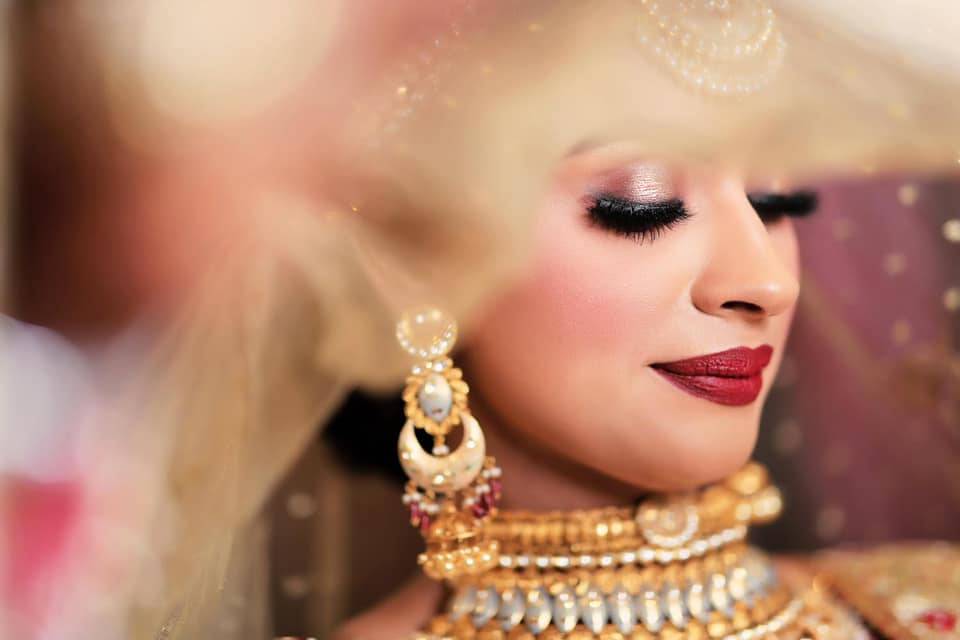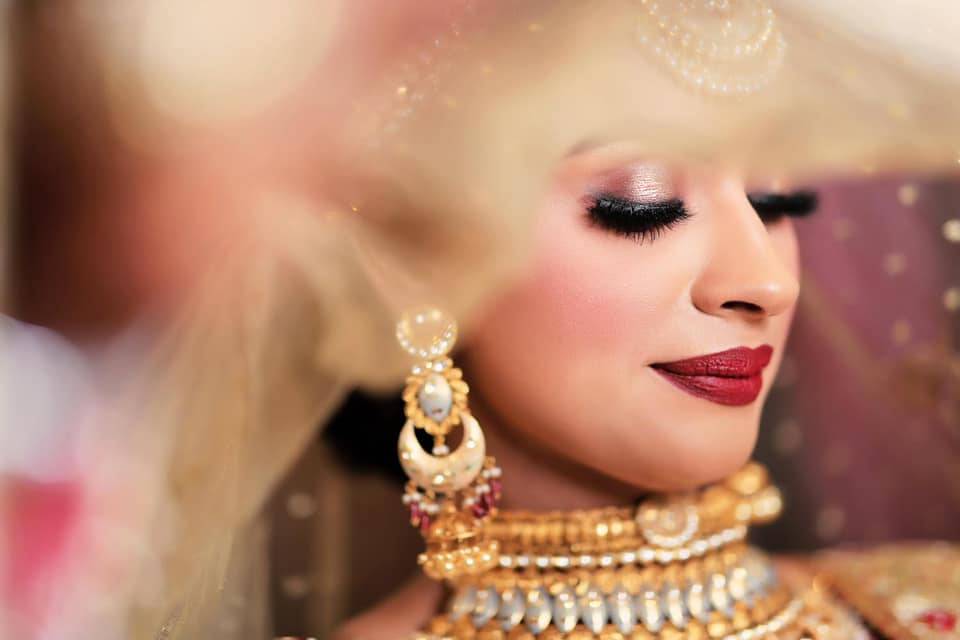 Bridal Makeup - Face Stories by Leena Bhushan
The wedding day look is what you've dreamed of so many times, and to create that perfect bridal makeup look, you need someone you can rely on. Once you have shortlisted some of the best makeup artists in your preferred city and wedding budget, how do you finalize the one who can bring your dream bridal look to life and ensure you look stunning for all your wedding ceremonies? To ease your search, we have a bank of questions that you should ask a bridal hair and make-up artist before finalizing them.
First things first - head to the bridal makeup artist marketplace on WeddingWire India and filter your search as per your preferred city, wedding budget, and required services. Go through a list of 1000+ bridal makeup artists in popular cities, check their storefronts for reviews and ratings, go through their portfolio of work, and don't forget to request pricing if you want an appointment with them.
Book Top Bridal Makeup Artists in Your Budget
Find a detailed list of questions that you should keep handy during your first call or meeting with the bridal makeup artist or team.
In this article:
8. Questions on Policies & Contracts
We have curated a list of makeup questions to ask a makeup artist before you go ahead and hire them, read on to know in detail.
Find a Wedding Planning Checklist for Free
Questions on Availability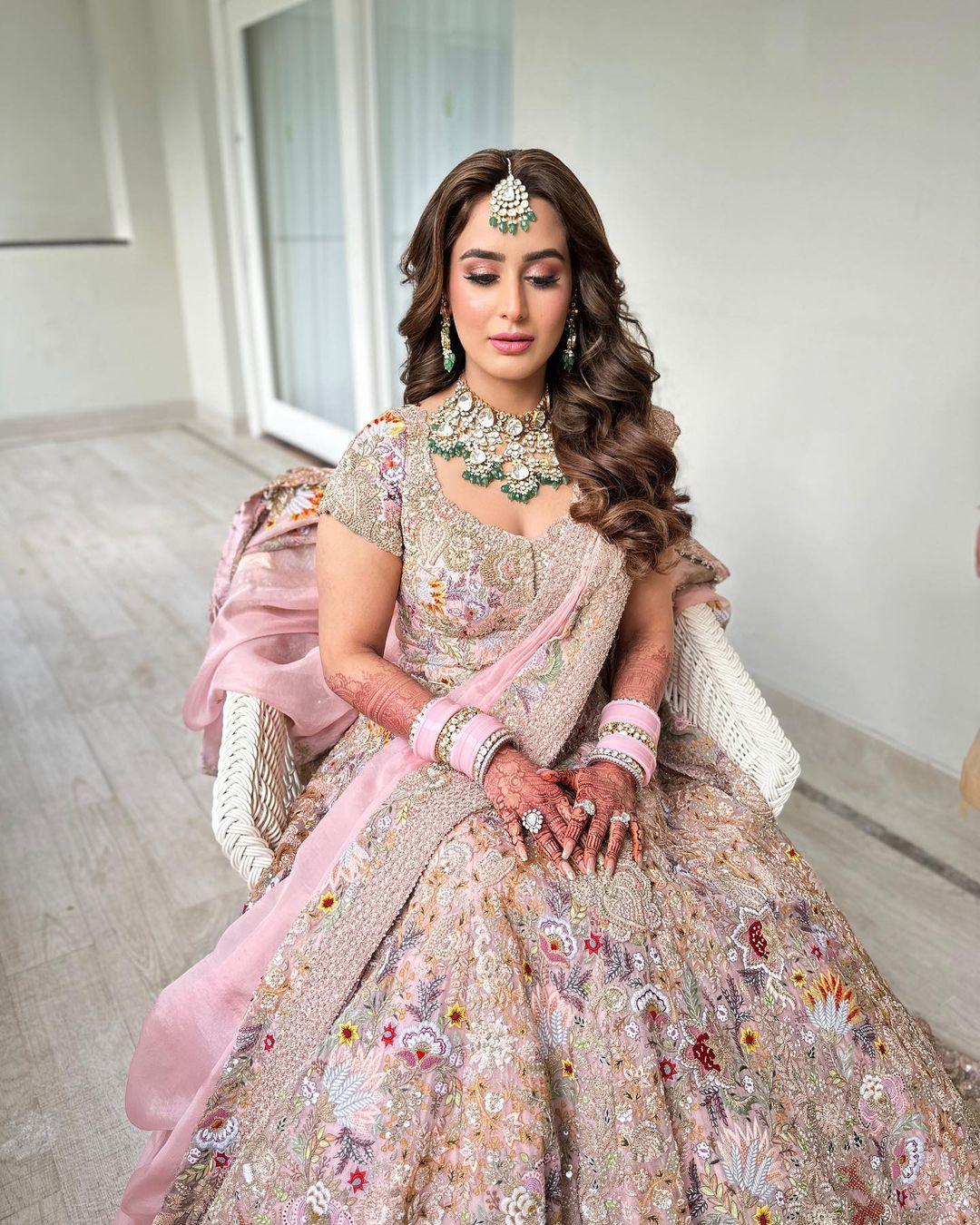 Bridal Makeup - Pooja Khurana Makeovers
Before diving into a detailed conversation with the potential hair and makeup artist on your list, the first query should be if they are available on the final dates of the wedding ceremony.
If you are planning to book different make-up artists for each event, you should crosscheck if they are available on your Haldi ceremony, Mehndi ceremony, and Sangeet ceremony dates. You could also pick different hair and makeup artists for the other ceremonies and plan accordingly by making sure they are available.
A list of questions for your bridal makeup artist -
Are you available on the shortlisted wedding date?
How long will you need for the entire makeup and hairstyling?
Will you be available prior to the wedding dates for my pre-wedding makeup?
Do you have any more bookings on this date?
Will you be available to work at the wedding venue, or will you require me to make an appointment for your studio?
If I have to come to your makeup salon, what time would you want me there to make it a hassle-free experience?
Free Wedding Budget Calculator
Questions on Price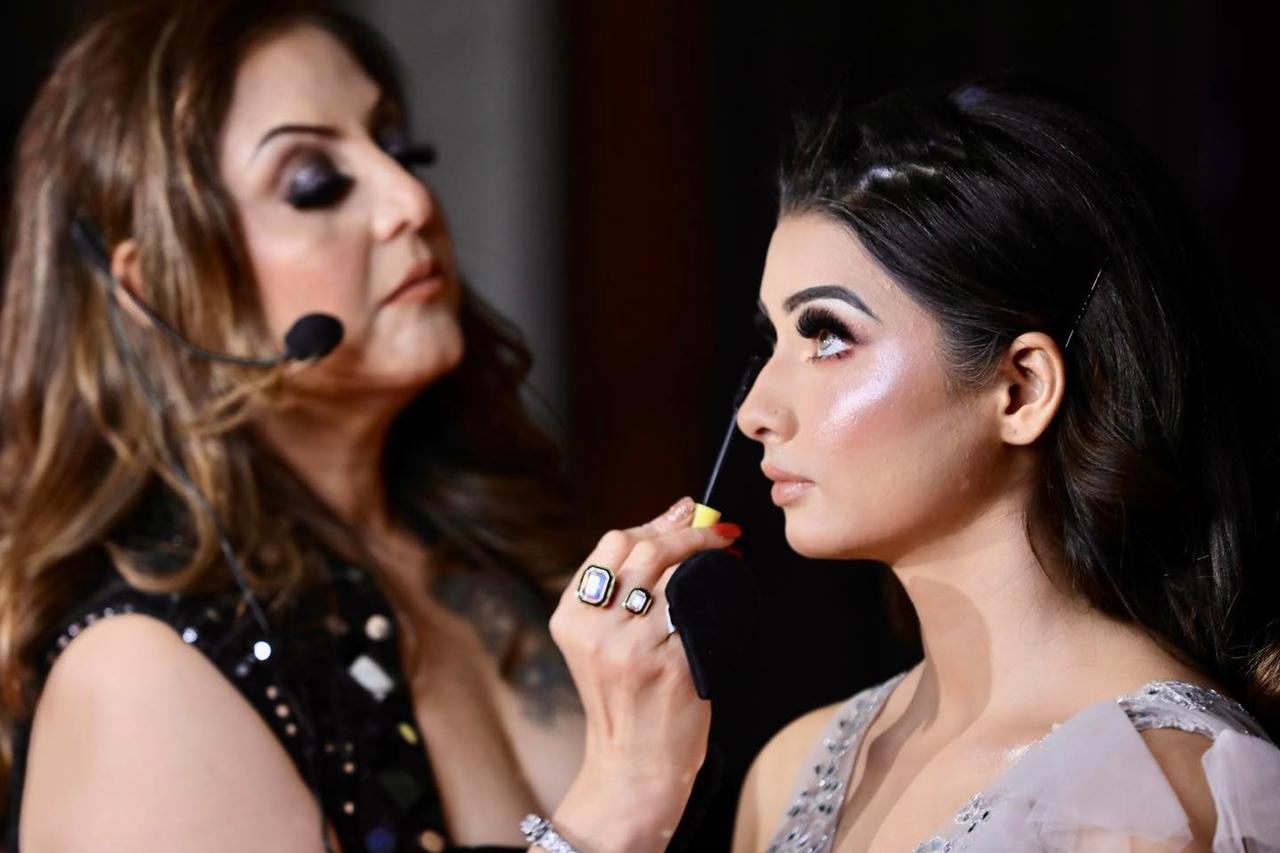 Bridal Makeup - Meenakshi Dutt Makeovers
It's important to know if the bridal makeup artist you have shortlisted is within your budget. Apart from that, you should also find out the payment terms and conditions and make sure you are okay with them.
A list of questions for your bridal makeup artist -
What are your different bridal makeup packages?
How much will you charge for the bridal make-up per event?
Are taxes inclusive or added additionally?
Will there be separate charges for bridal hairstyling and draping?
What will be the final amount payable?
How much is the advance payment for the booking?
What are the payment terms and policies?
In the event of cancellation, will I get a refund?
Will there be an extra charge in case the wedding date is postponed?
Will I need to pay for the additional hair accessories?
Do you also offer guest makeup and hair packages? Please share the additional cost for that.
Do you offer any bridal skincare treatments?
Upto 20% Discount on Bridal Makeup Packages
Questions on Travel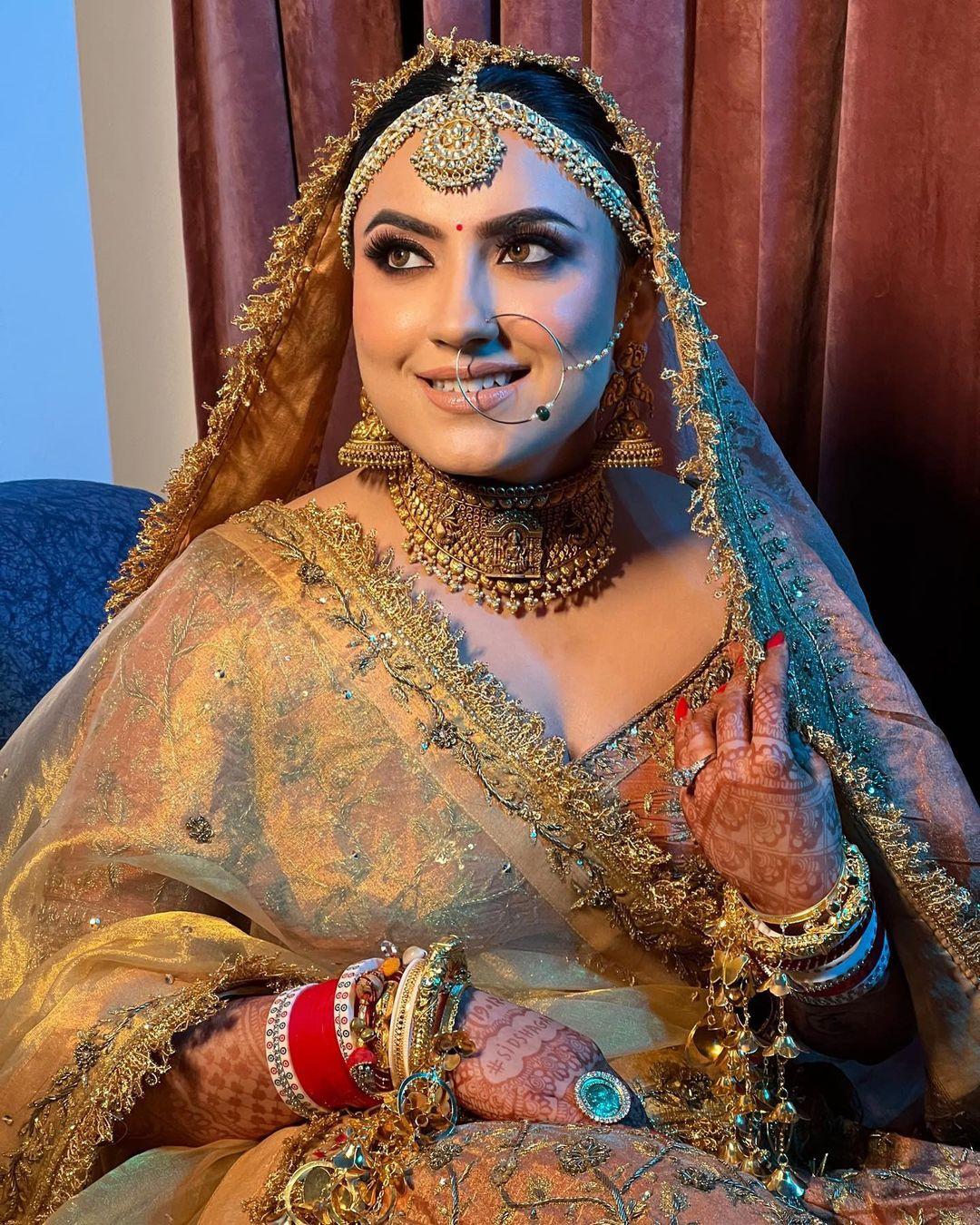 Bridal Makeup - Upasana Singh Solar
With portals like WeddingWire India, you have access to look for wedding pros from all over the country. For instance, you might want to hire a hair and makeup artist who is from Mumbai while you are based out of Delhi. This is also helpful when you are planning to host a destination wedding. Most millennial couples who plan destination weddings make sure that their makeup artists are willing to fly to the destination. You can also find local makeup artists in your wedding destination to avoid incurring travel costs.
A list of questions for your bridal makeup artist -
Are you open to traveling to the venue or destination?
If the wedding is in another country, will you be comfortable traveling? Do you have your passport in place?
Do we need to arrange for your travel and stay?
Will your package be inclusive of travel airfare expenses?
In case of a visa requirement, would you be okay with traveling with us?
Will you charge a travel fee for every member of your team?
How soon will you be able to confirm your availability for travel?
Questions on Experience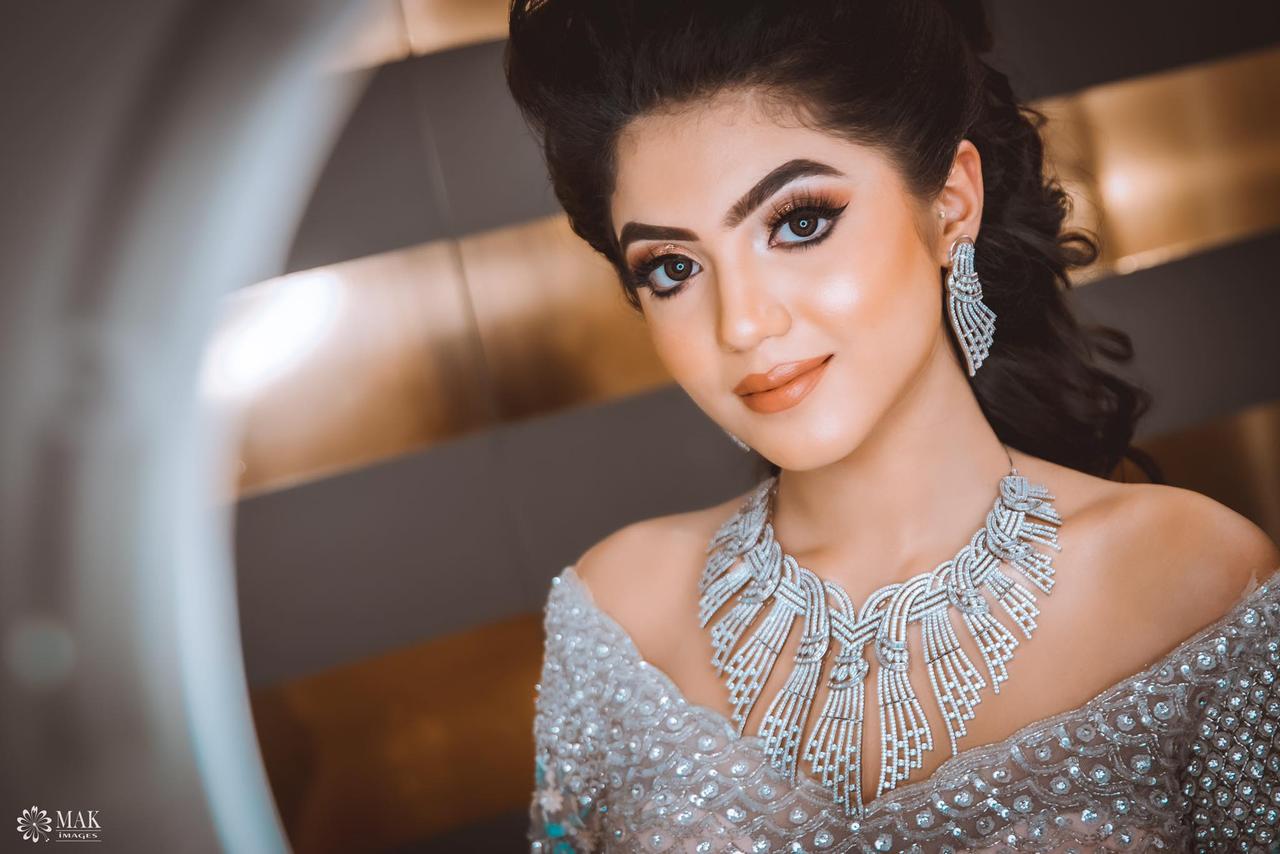 Bridal Makeup - Kriti DS
Many makeup artists have years of experience in the business, but check their total years of experience as a wedding makeup artist and their certifications.
A list of questions for your bridal makeup artist -
What kind of bridal makeup look do you work on?
Will you be doing the makeup for me or someone from your team?
How long has it been since you started this wedding makeup business?
Can you share the links to your best work with me?
Questions on Trials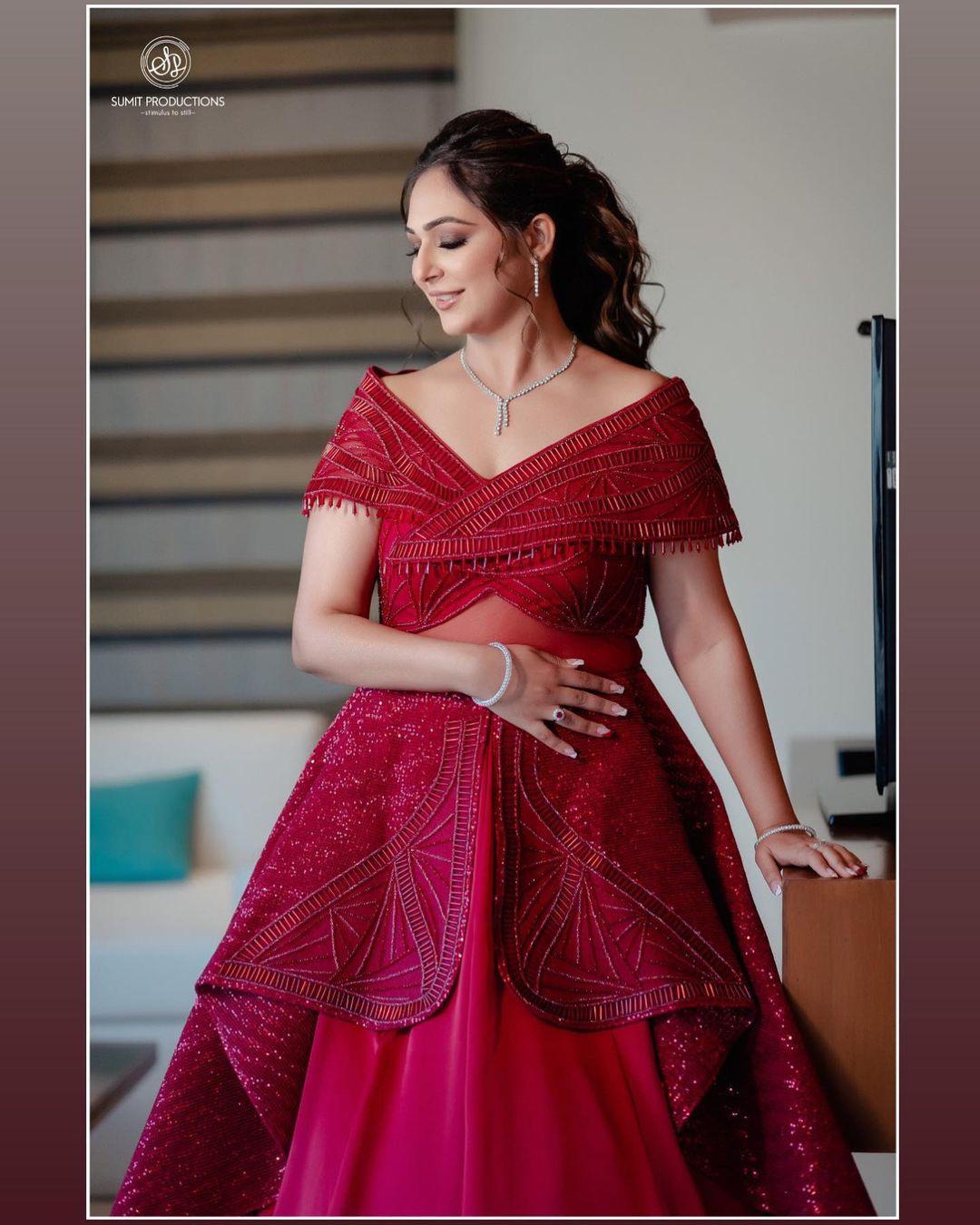 Bridal Makeup - Luna Lahkar Dutt
I recommend a make-up trial because sometimes you won't know what looks best on you. This often depends on your hairstyle and the kind of bridal makeup you wish to carry with each wedding dress. Some brides look ravishing in red while others look their best in pastel shades.
In particular, run through these makeup questions to ask a makeup artist:
Do you offer makeup and hair trial sessions before you are booked?
Do you do full coverage during the makeup trial session?
Can you match it to my outfit so that I can see the final results? (take your dupatta and blouse to the trial.)
Do you charge for a trial session? If yes, how much?
Can we try more than one type of makeup in a trial session?
Will you be choosing the makeup style for my trial, or can I customize it?
Best Bridal Mehndi Artists In Your Budget
Questions on Services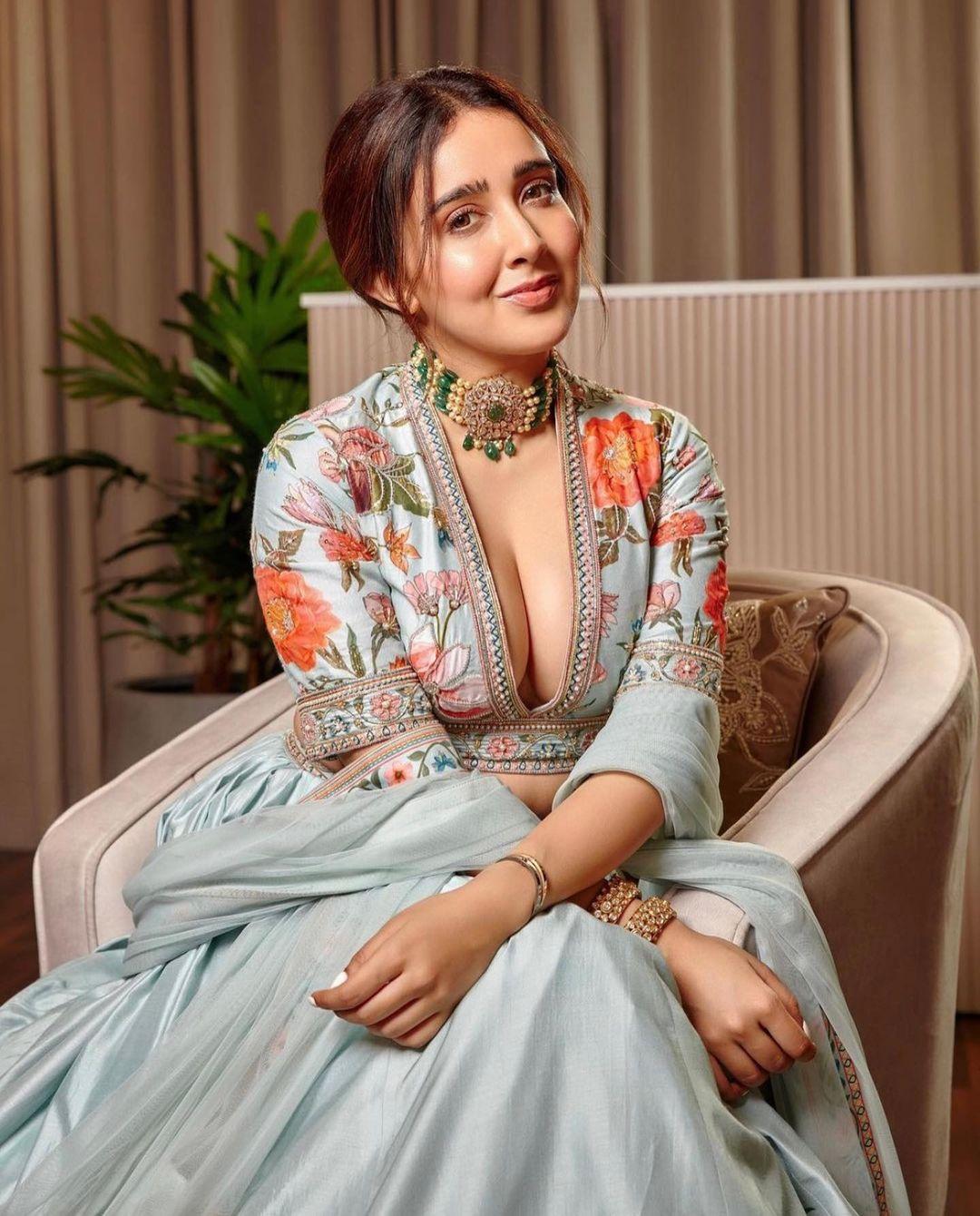 Bridal Makeup - Ashima Kapoor
This is going to be an exhaustive list because you need to cross-check the size of their team, the exact services they offer, and more.
Which brands will you be using for my bridal makeup?
If you are offering guest makeup services, are you bringing a team for the same?
What is the size of your bridal makeup team?
Which services can you provide for bridesmaids' and family members' makeup?
Do you also offer draping services? Is there an additional fee for that?
How many people would work with me (and my relatives)?
(For a makeup team who comes to the venue) What kind of arrangements do you expect/ask for from my end?
Would you be carrying additional accessories or do I have to arrange for them?
Will you provide a makeup schedule for my wedding day?
Top Bridal Jewellery Stores Near You
Questions on Products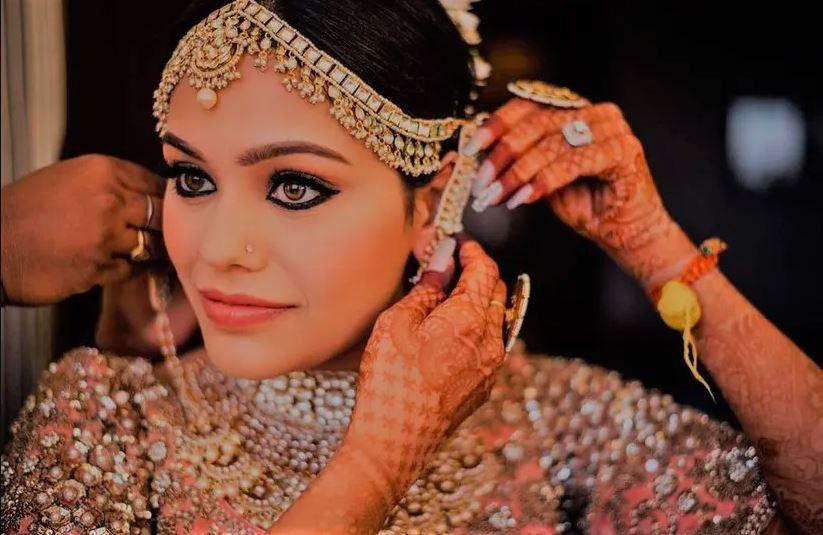 Bridal Makeup - Your Holy Grail
Bridal makeup perfection is a myth! It's normal to have breakouts right after the wedding because your skin is not used to heavy bridal makeup for multiple events. That said, it's important to know about the makeup products beforehand, especially if you have sensitive skin.
Questions to ask a makeup artist about products in the makeup kit -
Which products are included in your makeup packages? Are they hypoallergenic?
Are they good for my skin type?
Do you check for sensitivity or allergies? If yes, how?
Will you do these checks in advance and source other products if yours don't match?
What kind of makeup and application would you recommend for my skin?
Do you recommend any skin preparations before my bridal makeup? If yes, what are they, and when should I do them?
(A particular brand) doesn't suit me; can you suggest alternate makeup products?
Which products will you be using for my HD/ Airbrush makeup?
Avail 30% off on Wedding Vendor Bookings
Questions on Policies & Contracts
Bridal Makeup - Sakshi Sood
Contracts are not mandatory in Indian weddings, but I highly recommend getting one to ensure your bridal make-up artists deliver as previously discussed. Crosscheck their work policies and request that they send you a contract of deliverables for safe wedding planning.
In case of cancellation or postponement due to an unknown reason, the contract will bind you and the HMUA to follow certain formalities and guidelines. Before you make the advance payment and book the HMUA, make sure you get a copy of the contract and read all the clauses well in detail and in advance to be crystal clear.
Questions on policies for your bridal makeup artists -
Will there be a written contract for my booking?
What happens if you have to cancel at the last minute due to an emergency?
Do you arrange for backups for your team/yourself in case you are unavailable at the last minute?
What are your cancellation and refund policies?
If my wedding date is postponed due to COVID, can you adjust my booking and payment?
Have more doubts? Write to us at editorial@weddingwire.in with your questions and we will get back with solutions super soon.
Top Blogs on WeddingWire India