7 Fun Sangeet Ceremony Ideas for an Exciting Musical Night!
Want to turn your Sangeet night into a blockbuster? Here are some exciting Sangeet Ceremony ideas you could use to make it into a superhit event and a fun-filled night!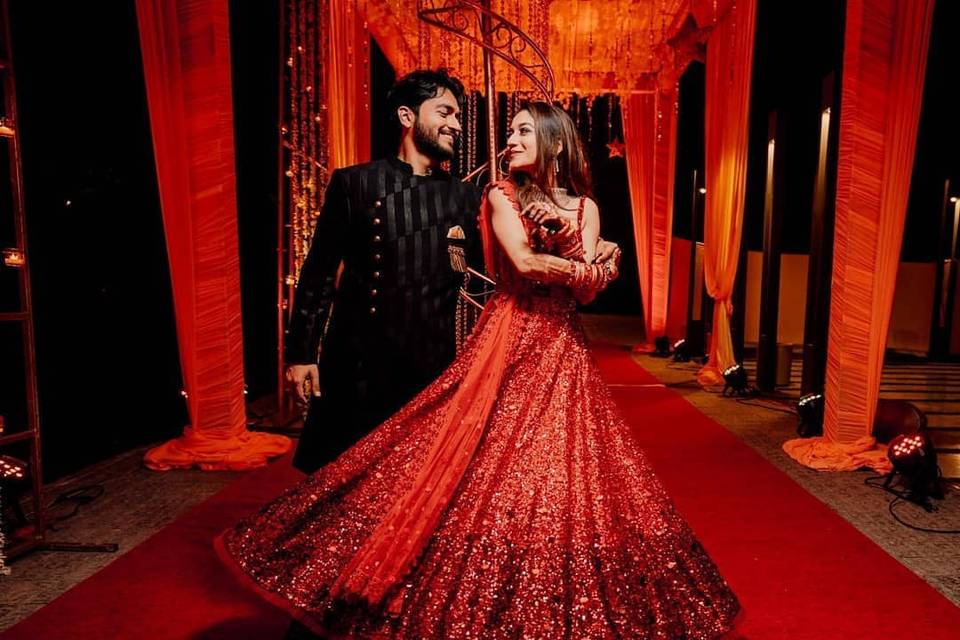 Originally known as a ladies Sangeet, this is a pre-wedding function that represents music, dancing, games and loads of fun! With time, a Sangeet ceremony has become a huge event where both the families get together, showcase musical and dance performances on stage, share jokes and make the night all about ice-breaking and getting to know each other! From bridal solo performances to fun family games, everyone is filled with excitement and joy on a Sangeet night. So, if you're up for one such night, take a look at some super fun Sangeet Ceremony ideas to make the event a phenomenal success!
Funny Sangeet Script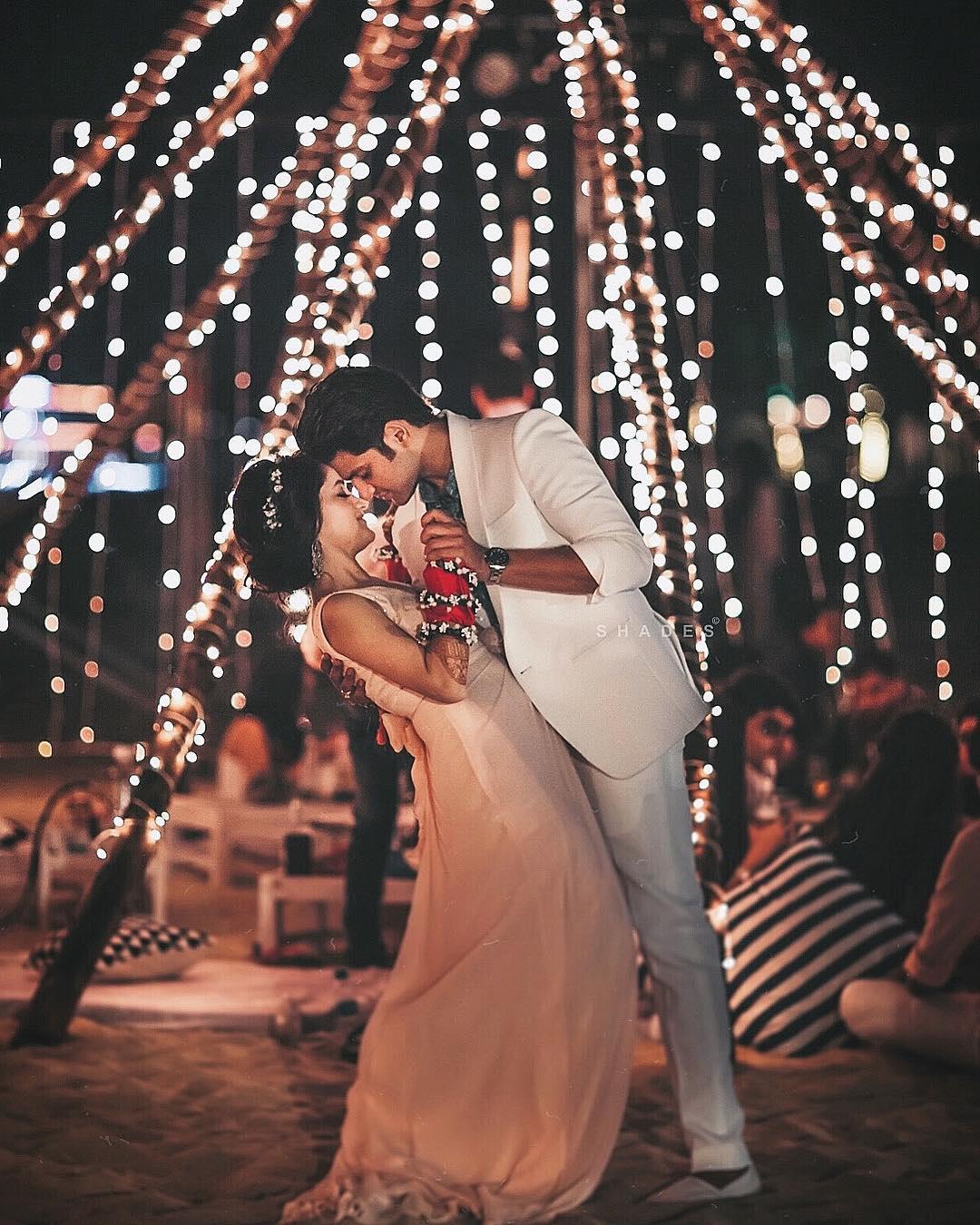 Image Courtesy: Shades Photography India
The first thing you need to make a smashing Sangeet night is a great Sangeet script. And one of the fool-proof Sangeet Ceremony ideas is to create a humorous script. If you can tickle the funny bone of the audience, that's half the work done! Crack jokes, interact with the family members and friends, disclose embarrassing secrets about the groom (with permission!) or arrange quick games to get the audience involved. You could hire a professional emcee or if you have a funny friend or uncle who always cracks people up, use them to host! Laughter never fails!
Surprise Karaoke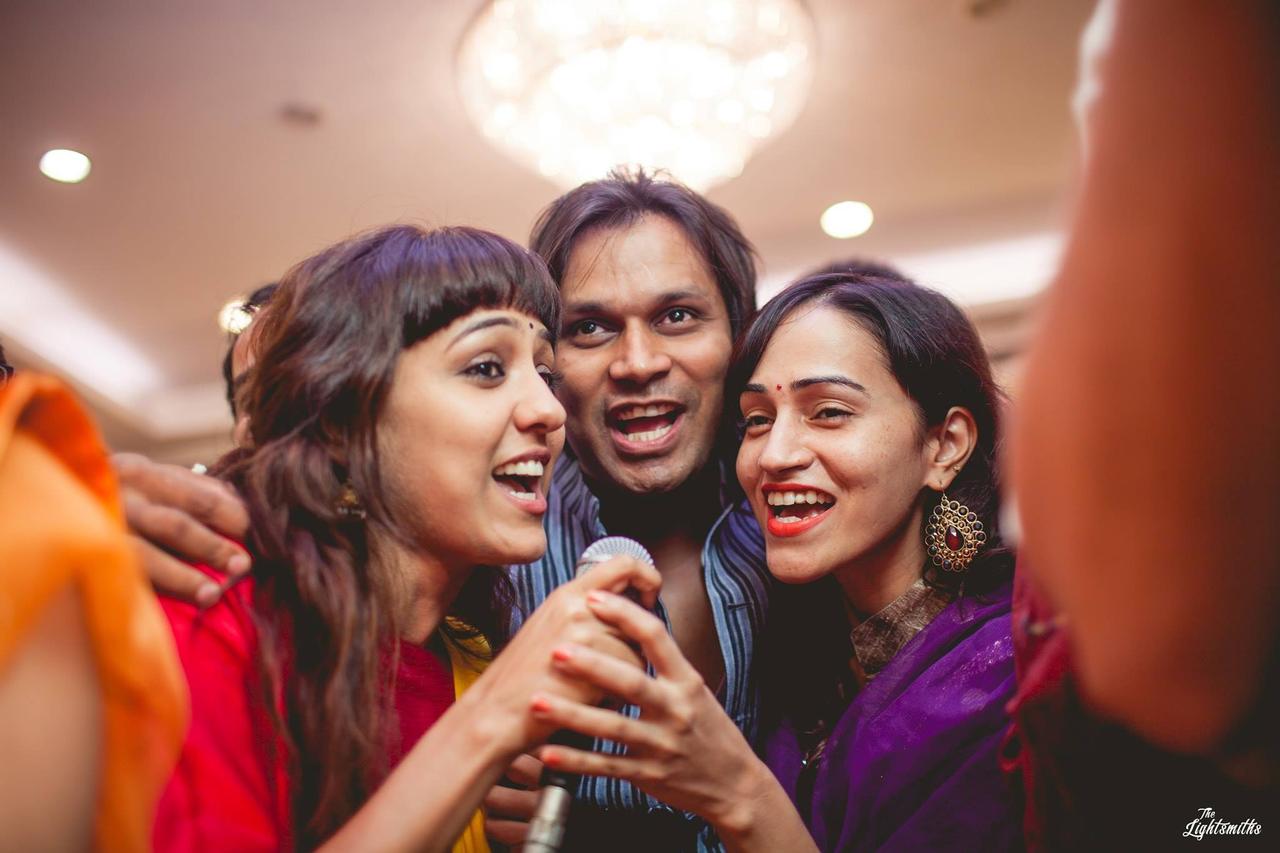 Who wouldn't love to sing along with Bollywood songs on a karaoke track? So how about turn this karaoke night into a surprise? One of the popular Sangeet Ceremony ideas is when you hold the mic and sing your favourite songs! But when there is a surprise element in it, it becomes all the more fun. Call the groom or bride's name as a surprise and ask them to sing on one of their favourite 90's Bollywood songs track. It's not about the technicalities, but the fact that everyone has fun!
Dance-Off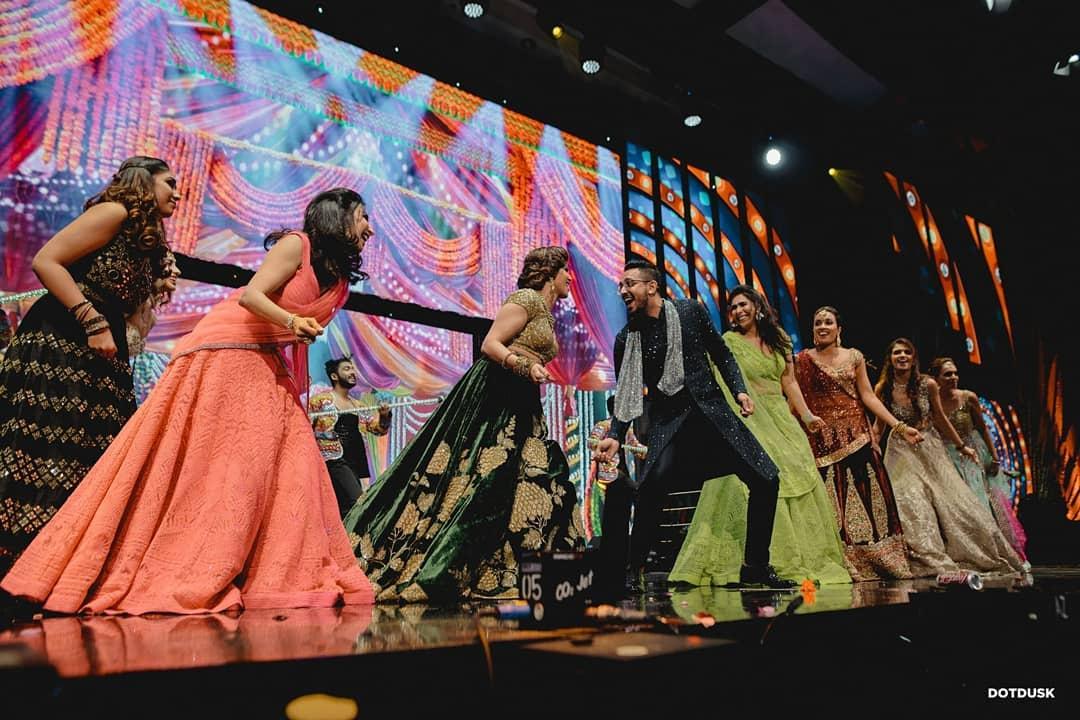 One of the Sangeet Ceremony ideas that can never fail is a classic dance-off between team bride and team groom! Take help from the wedding choreographer to prepare some smashing dance sequences on popular Bollywood songs and let there be a dance-fight! Ace that Nagin Dance, do those killer Thumkas and simply set the stage on fire with all your Zumba steps and Salsa moves! Don't forget to sport flashy outfits for your performances!
Quiz Time!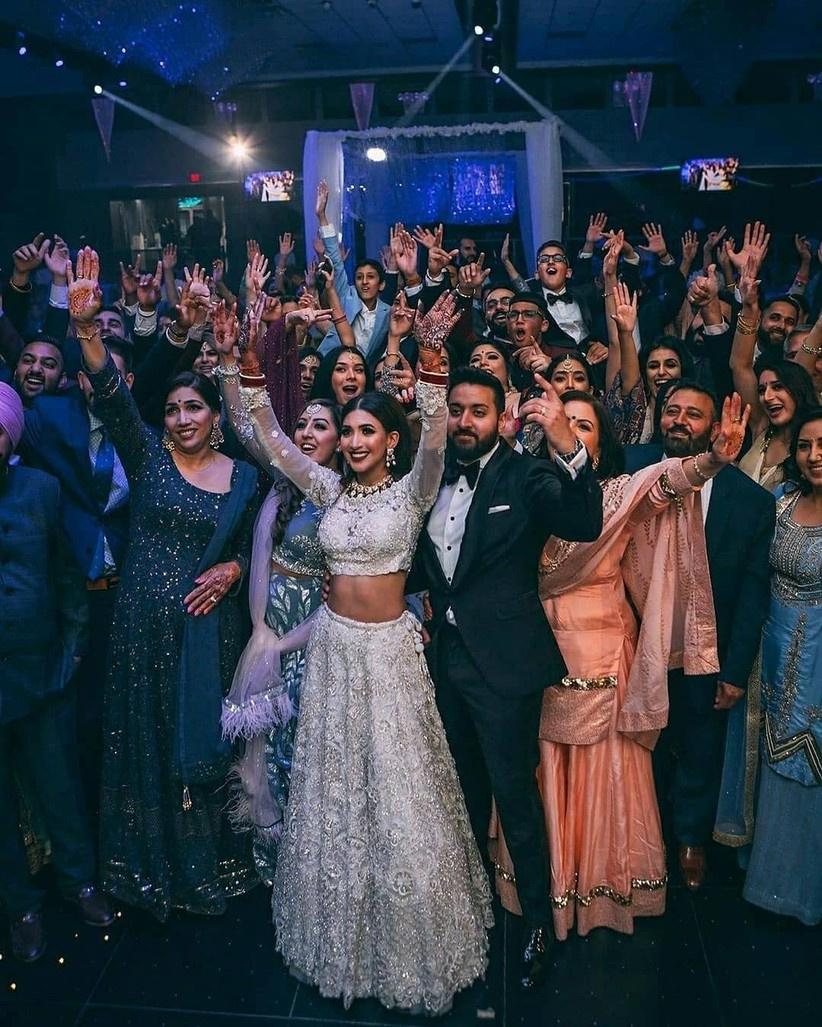 Image Courtesy: Photography by JB
What's the bride's favourite ice-cream flavour? Who was the groom's first crush? What colour was the bride's mom's outfit the previous day? Creating such fun quiz questions for couples could be one of the most hit Sangeet Ceremony ideas! And the fun part is, if there are more wrong answers, more are the laughs! Catching the forgetful uncles in their "oops I forgot again" moments are just as entertaining as the "aww" ones when the groom gives the right answer! Include such exciting Sangeet games to make the night crazy & delightful!
Fashion Show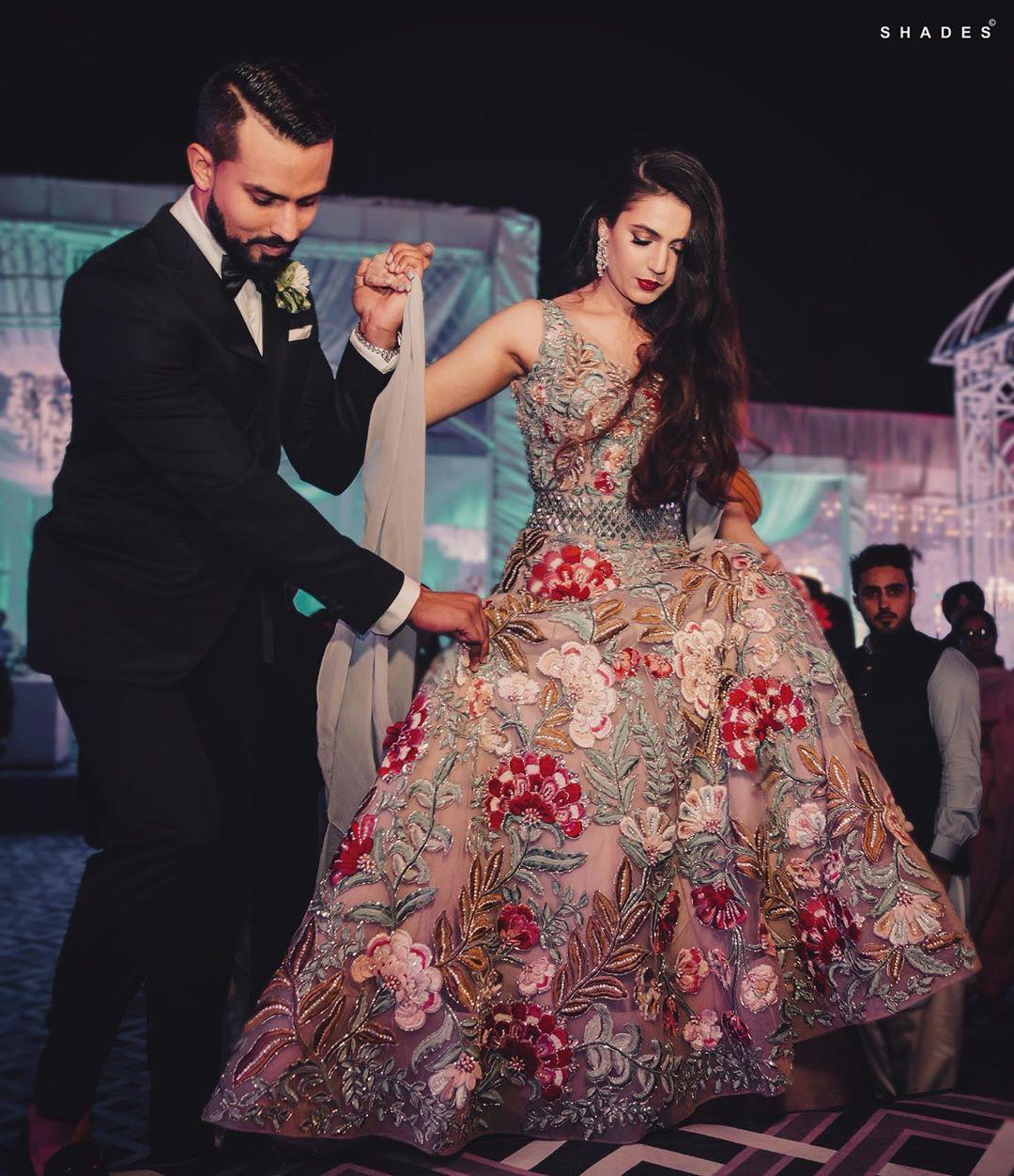 Image Courtesy: Shades Photography India
Let the inner divas and debonair come out! Organising a fashion show is one of those Sangeet Ceremony ideas that hardly anyone can resist to participate in! Set the stage with some jazzy light decor, play some upbeat music at the background and encourage every family member and friends to walk the ramp! You could assign different rounds like Indo-western outfit round or talent round which would give the participants to showcase their talents and fashion statements!
Kids Special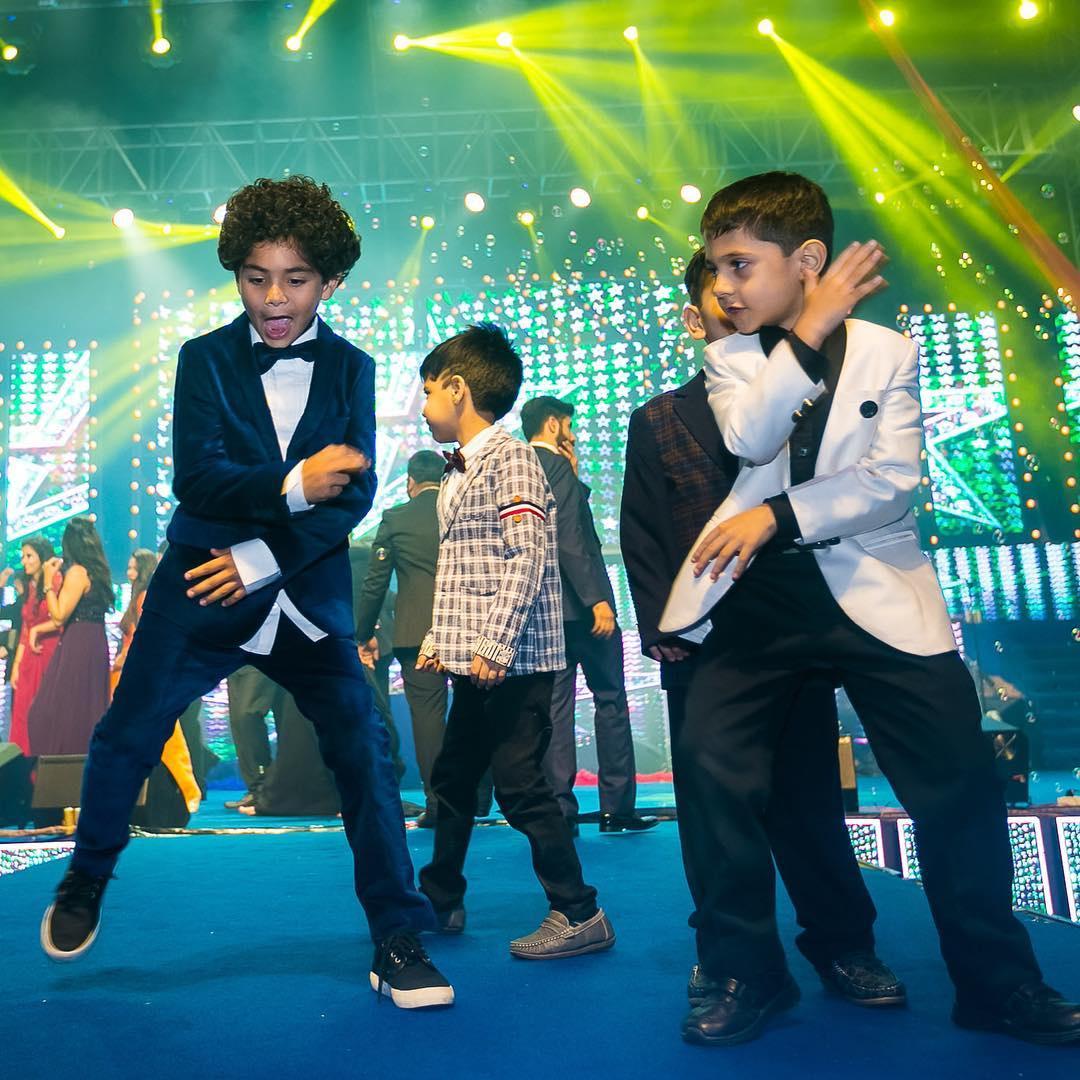 Image Courtesy: Stories by Joseph Radhik
What's a wedding without some kids special entertainment? You must absolutely include a kid's exclusive talent show in your Sangeet Ceremony ideas list. Dress them up in their best dapper suits and pretty lehengas and organise some singing & dancing performances. You could also give every kid a prize gift as a token of encouragement for their efforts!
Dance, Dance & more Dance!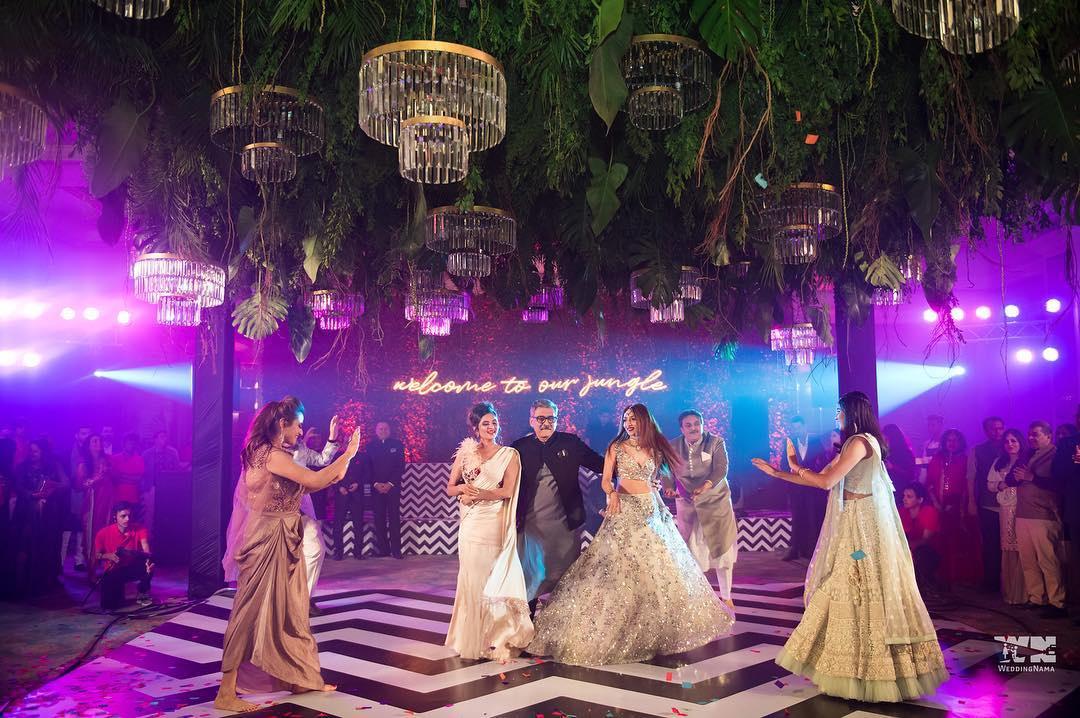 What's a Sangeet without a full-blown dance bash? When all the above mentioned Sangeet Ceremony ideas are well executed and done with, it's time to open the chill box! Ask your wedding DJ to hit all the foot-tapping groovy numbers and get everyone on the dance floor. This is the part where there are no rules, no system or absolutely no reservations! The one and only principle is, "Dance till you drop"! Slip in your comfy dancing shoes and just keep going till the dawn breaks!
Assigning a theme like Bollywood Sangeet theme or retro theme are some popular Sangeet Ceremony ideas you could go for. Make sure to rehearse well for your stage performances. If someone from the family is playing the host, remember to keep all the cue cards handy. Include everyone as much as possible in every game, quiz, performances and shows. Make interactive jokes. It's important to make every guest feel included. Keep your lights & decoration in sync with the overall theme. And the most important point to remember is...have lots of fun! Because the more you enjoy, the more beautiful will be your Sangeet memories!
If you need a wedding planner to organise your Sangeet and other events, take a look at our vendors' list!