Marathi Sakharpuda - This Is What Really Goes on in This Marathi Engagement Ceremony
As sweet as the 'sugar' it's named after, the Marathi Sakharpuda is the official engagement ceremony in a traditional Marathi wedding. Here's the 101 behind it - from the ceremony rituals to what you may wear for it.
Marathi weddings are a relay of rituals and one such ceremony that marks the beginning of a relationship between two people is the Marathi Sakharpuda. A traditional engagement ceremony, we explore how it's different from other traditions and fits into the Maharashtrian wedding universe.
Importance Of the Marathi Sakharpuda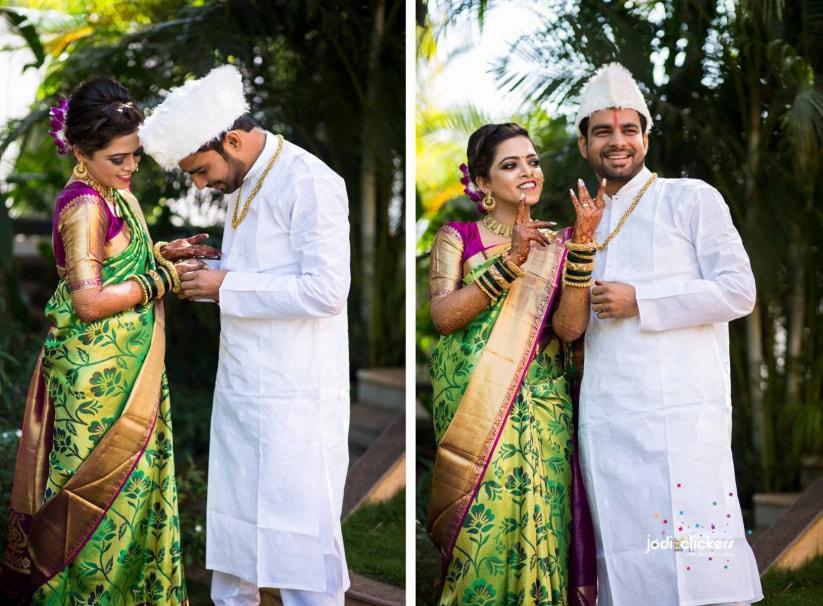 Sakharpuda is a Marathi word where Sakhar means sugar and Puda means a box or a packet. Another name for Sakharpuda is Wang Nischay which means a verbal agreement. Sakharpuda is basically the Marathi version of engagement. In this ceremony, both the bride's family and groom's family get together and give gifts to each other. The importance of Sakharpuda is that it's one of the initial wedding ceremonies. It signifies that both sides' parents have agreed to marry their children.
What's Involved In The Ceremony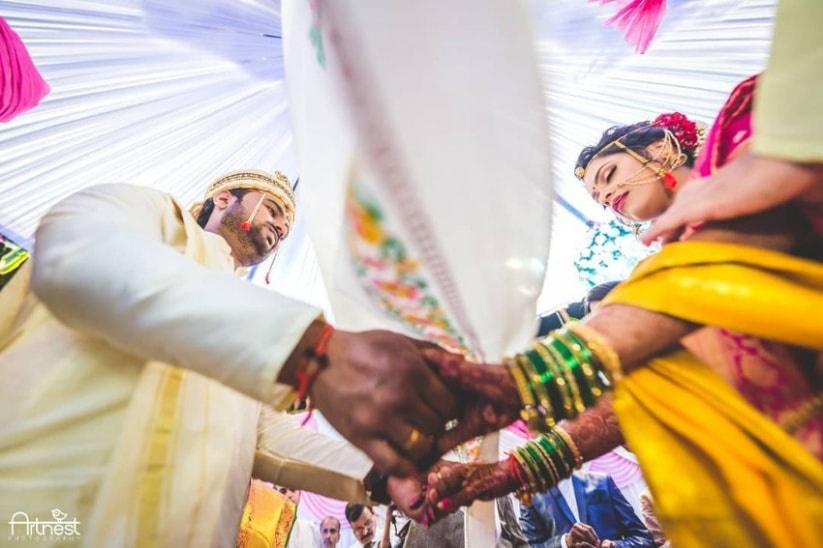 Things you need for the bride: Packet of sugar, clothes and jewellery.
Things you need for the groom: Coconut, a gold/silver coin and clothes.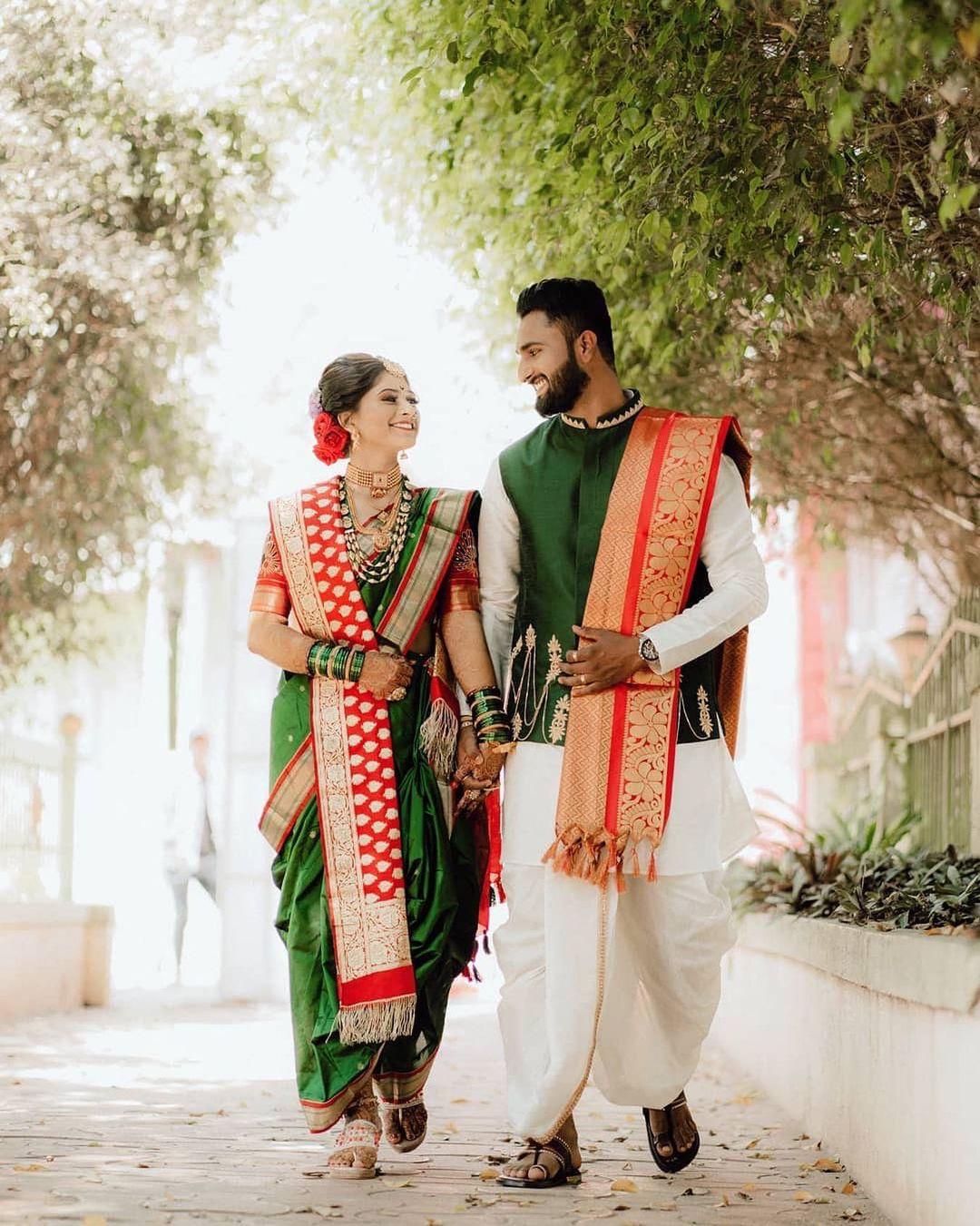 Ceremony process:
In this ceremony, the bride's parents gift the bridegroom a coconut, gold or a silver coin and clothes. The groom's parents gift the bride a packet of sugar, clothes and jewellery. Sugar signifies the beginning of a sweet start, coconut is considered auspicious and that's why these gifts are exchanged. After this, there's a ring ceremony where the couple exchange rings as well. Though exchanging rings isn't mandatory. Traditionally, wedding invitations are also given to print only after Sakharpuda has taken place.
Food items: Shira bhaat and kurma puri are served at this ceremony. The puja is followed by a family lunch.
Marathi Sakharpuda Boxes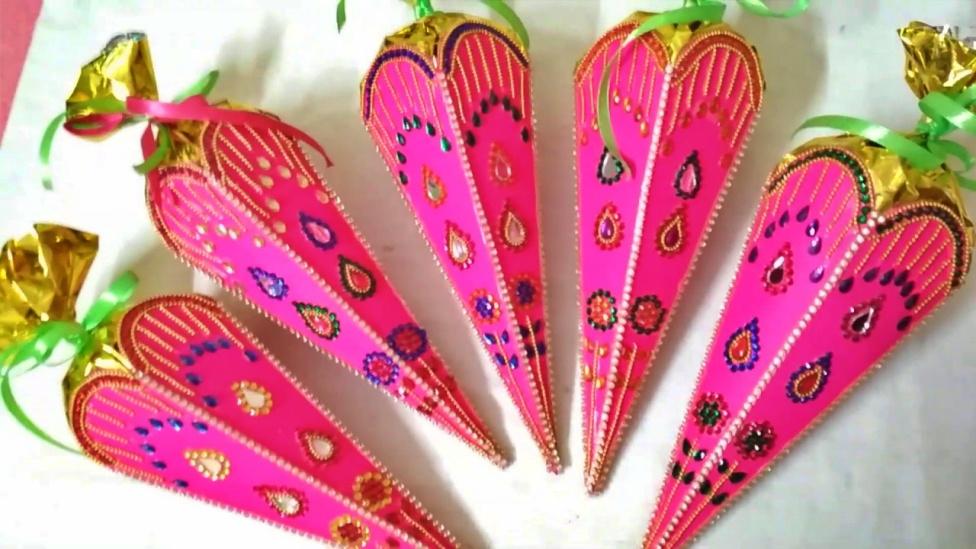 Image Courtesy: Eazy Wizy
Sakharpuda boxes include a cone-like box (like the one seen above) which holds the sugar. It's beautifully decorated with ribbons. A lot of Maharashtrians arrange sweets, ring boxes and flowers along with the Sakharpuda box. After the puja is over, both sides of the family get together and feed each other sugar to celebrate the formal union of the couple.
The Bride At the Marathi Sakharpuda Engagement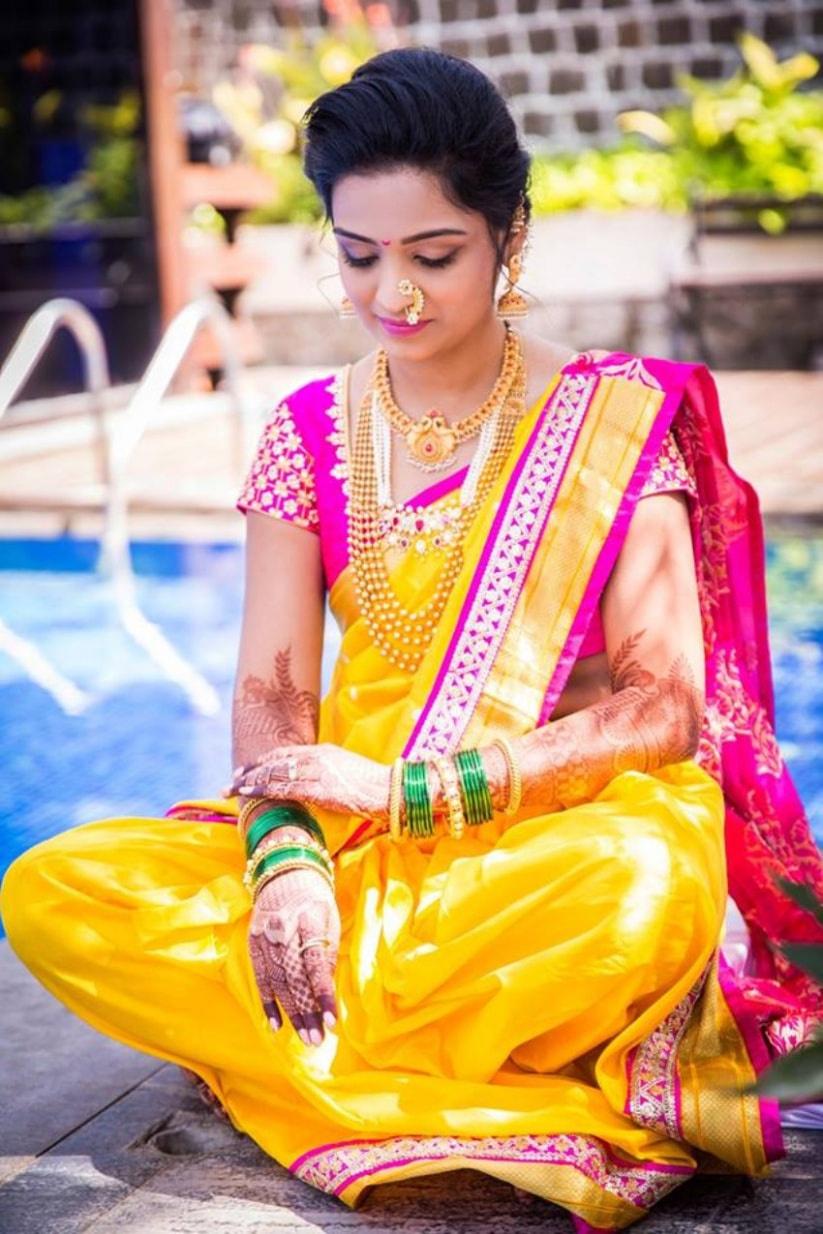 Bridal Accessories:
Image Courtesy: Made In Mono
The brides usually wear beautiful glass green bangles for Marathi Sakharpuda. They also pick up matching jewellery with the bangles which include a Maang tikka, a Marathi Nath and a pair of gold earrings with a necklace.
What to wear: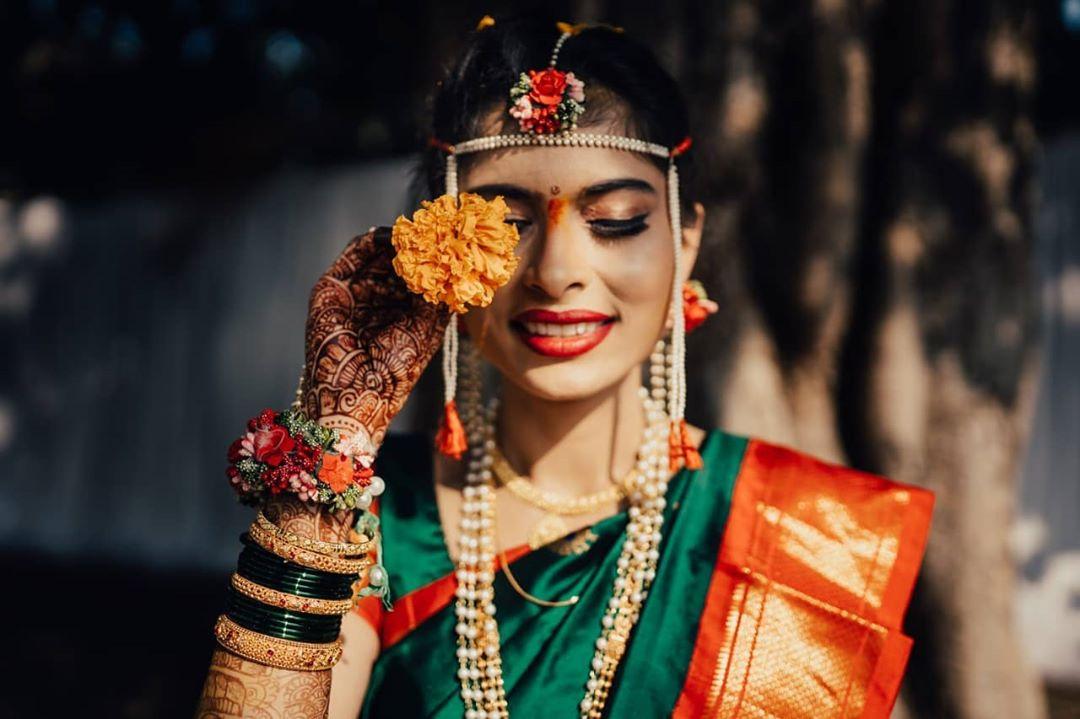 Image Courtesy: Ishita Chandhock
Most brides-to-be wear a saree on their Sakharpuda ceremony. While some choose to wear the saree the regular way, some brides wear it in the typical, traditional Marathi style. The sarees, usually Paithani, are mostly made out of silk fabric, with bright, shiny and thick golden borders.
Makeup: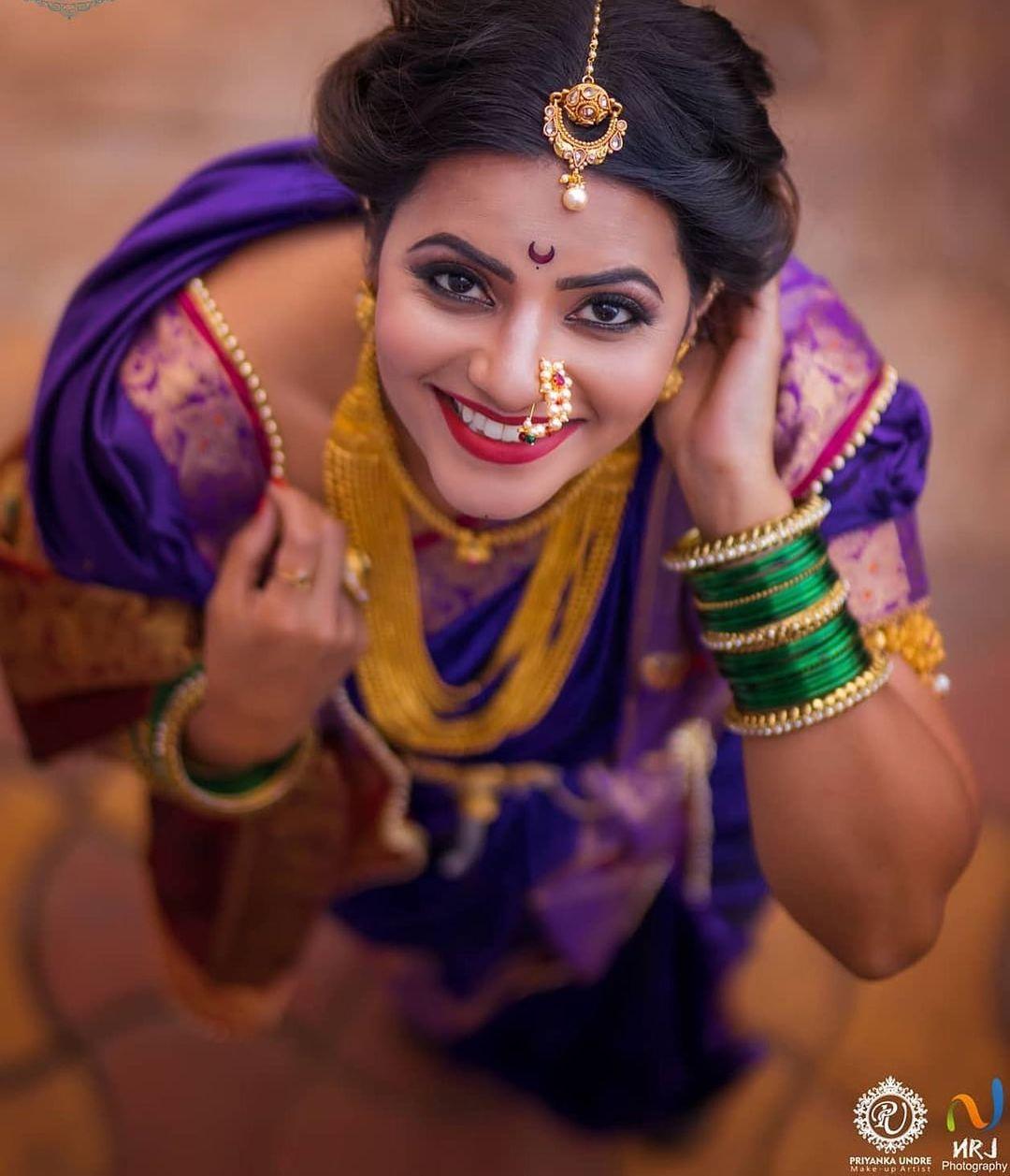 Image Courtesy: Priyanka Undre Deshmukh
There are no set Marathi makeup rules that brides have to follow for Sakharpuda ceremony. Priya Kalve, a Marathi bride who got married two years back told us that, "Brides usually choose to go for light makeup, but nowadays Sakharpuda is celebrated at a big level, so they do go to makeup artists to get their basic makeup done, nothing too heavy and nothing too light."
Hairstyle: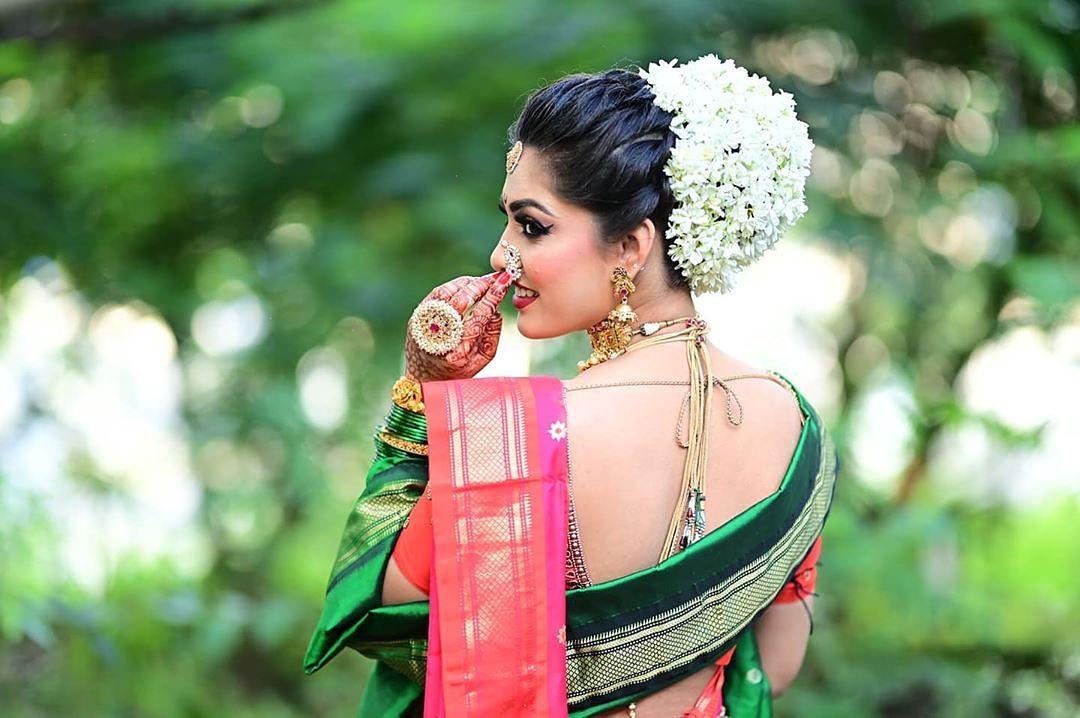 Image Courtesy: Vaishali Pawar Makeup Artist
Like makeup, there are no specifications Marathi brides need to follow for their hairstyle. "During my Sakharpuda ceremony, I kept my hair open. Though traditionally brides do tie up their hair in a bun. Since there are no compulsions, you can play around with your hair whichever way you like, because you won't be able to experiment too much with your hair on your wedding day," Priya said.
Marathi Sakharpuda Songs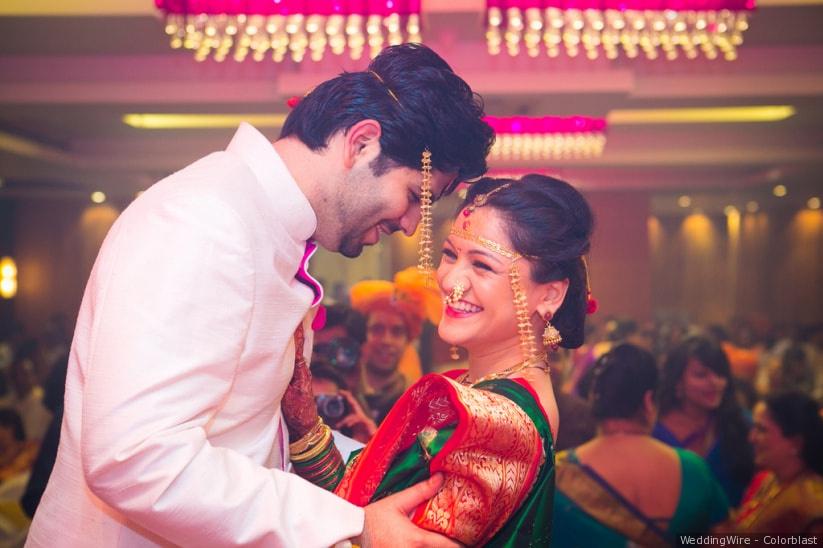 We all need songs for wedding functions and guess what? Just like Marathi wedding songs, there are dedicated songs to Sakharpuda ceremony. Here are the four most popular ones:
1. Sakharpuda Aamchya Taicha
2. Zala Sakharpuda
3. Pori Tujha Tharlay Sakharpuda
We hope you now know everything about Sakharpuda Marathi engagement. To know what else follows after this ceremony, read about Marathi wedding traditions.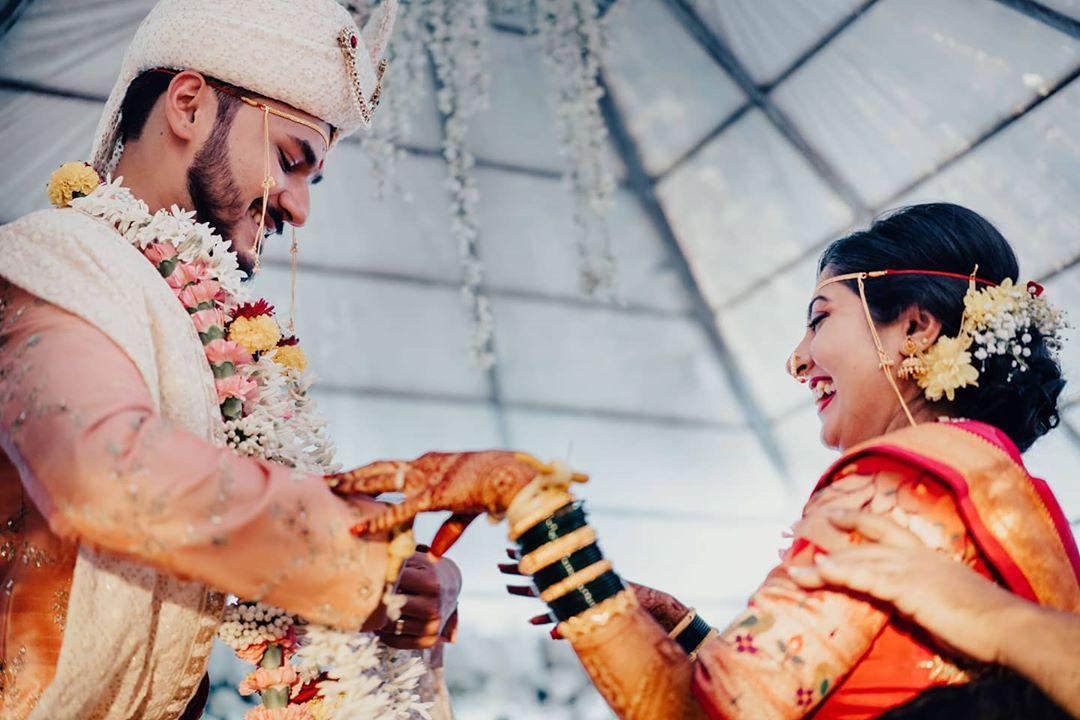 Image Courtesy: Ishita Chandhock
What's your favourite part about Marathi weddings? Tell us in the comments section below.