Nifty Pre-Bridal Packages: What's Available and at What Cost
Ever heard of a bridal glow? That's the glow a bride must acquire before her wedding. We discuss the different pre-bridal packages to pamper yourself and look your best on your big day.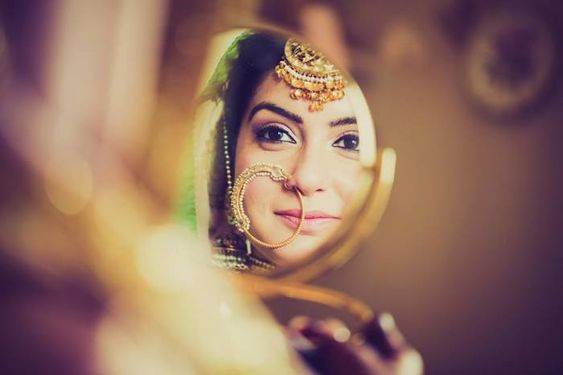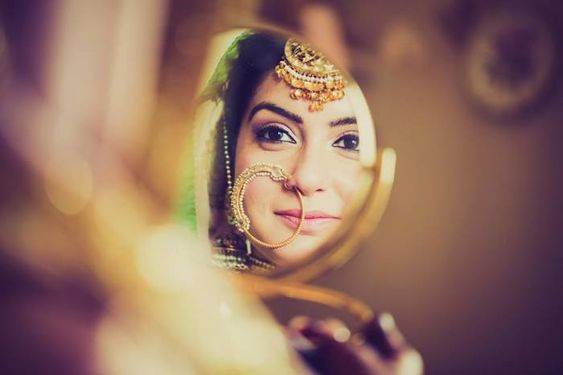 Image Credits - Pinterest
It is true that the tedious routine of wedding planning experience can make the bride/you go dull and weary. The mounting pressure can induce stress and thereby hampering the glow and overall wellbeing. Yes, your skin can get dreary and dried up; your hair may lose its luster whilst running around for errands in harsh daylight.
Along with these factors, it is important for you to cosset yourself and look the best as the wedding is once in a lifetime event. It is essential to look magnificent as it is the most essential event of your life. Also, after some years when you will look back whilst rummaging the wedding album, make sure you smile recalling the glances, compliments that you got whilst dressing up as a bride.
So, what do we do now? opt for pre-bridal packages at makeup salons to cosset yourself as your hard work deserves it. So, kick back and pamper yourself for the most special day of your life. Check out these pre-bridal packages, these packages are curated as per every bride's requirement! Now let us delve in pre-bridal packages with prices and cities.
Pre-Bridal Packages Cost in Delhi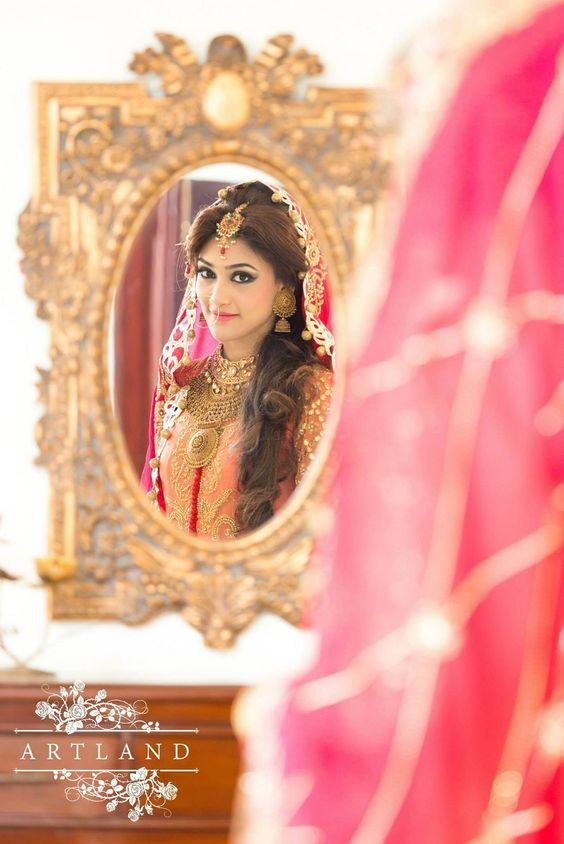 Image Credits - Artland
If you are a bride from Delhi, then you must have been hopping for shopping amid the busy lanes of Karol Bagh, Chandni Chowk, South-Ex, and Rajouri Garden for your wedding planning. These shopping hubs are connected to main hubs and thereby are densely populated and polluted. Thereby, after exposing your skin to such high pollution residue, it is important to go for a good bridal package. A pre-bridal package that incorporates exfoliating skin treatment should be one that needs to be considered.
General Pre-Bridal Cost in India Ranges from 10,000 – 60,000.
What Do Pre-Bridal Packages Include?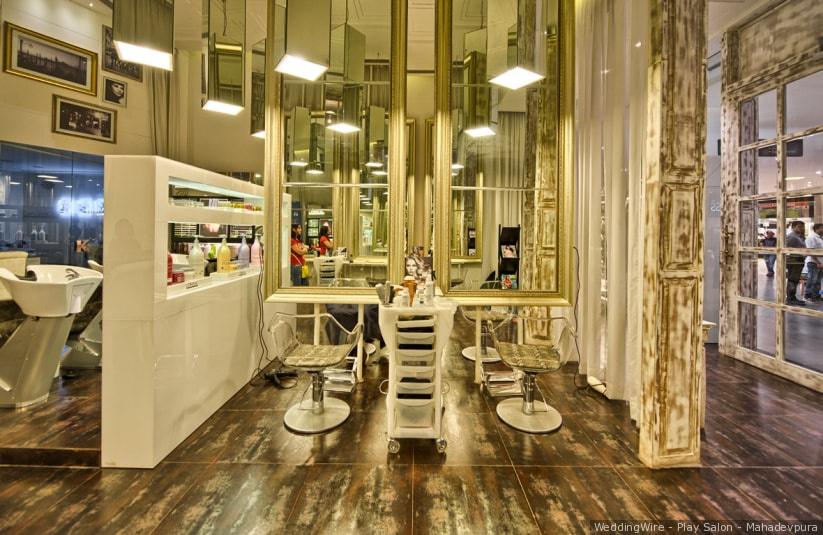 These are the essentials for a basic pre-bridal session and the rest of the treatment varies as per your skin's and hair condition. Also, it depends on one's whim and fancy. However, below are basics sessions
Bleaching - Pre Bridal packages proffer different types of bleaches according to your skin type. Bleach is meant to reduce those black odd-looking hair on the exposed body parts like the face, back, arms and neck. Brides who are are afraid of going for body wax can opt for body bleach but make sure to have it in time to avoid any red allergies and severe rashes on the skin.
Threading - One of the basic things a bride should always get done is eliminating the excess hair on brows and upper lip for a prim and proper look. The session should be taken 4-6 days before the wedding functions.
Facial - There are different types of facials as per your skin type. The main purpose of the facial is to cleanse the skin and improve blood circulation and thus help in giving you a gorgeous glow.
Hair color - It is advisable to go for the session one month before your D-day, as the color takes a month or so to settle down.
Hair Spa - It is advisable to go for a hair spa because for that extra sheen in your hair but will also be quite relaxing amid the mounting wedding preparation stress.
Body Wax - Waxing is the most effective way to remove hair from your body. It helps to get clean and restored skin. Do get an appointment 4-5 days before the functions to avoid any allergy and red skin on your special day.
Body Spa/Massage - The ideal time to start with the session is 2 months before the wedding. The best one is a spa with stone treatment or any spa that helps you to de-stress and de-tan.
Manicure - In manicures, proper cuticles are removed to make healthy-looking nails while the parlor helps you to remove all the deal cells on nails. Then carried out by a wonderful massage.
Pedicure - Feet are the most underrated part of the persona- you often tend to ignore those chipped lines but don't forget that when you walk down the aisle people do notice your feet too. Thereby, it is better to maintain your feet with a proper pedicure. The pedicure should be done every 15 days to get the desired results.
Read More - 28 Must-Have Bridal Make-up Kit Essentials
Here we have picked some Trending Pre bridal packages with their prices for every bride out there who is confused about where to go for pre-bridal packages.
Pre Bridal Package at Lakme Salon
Lakmé Salon has dedicated professionals to make you feel truly special on your bridal journey! They have curated pre-bridal packages that will coddle you from head to toe and help you to have that mesmerizing bridal glow. They have everything you need, ranging from express packages for last-minute plans or a 1-month package for brides who want to take their own sweet time to get the glow. From the minute you step into the salon until your D-Day, professionals in Lakme will treat you with a series of indulgent skin, hair, hands, and feet therapies that will leave you feeling and looking like the modern-day bridechilla!
The Pre bridal packages cost starts from 7300 goes till 24000 (As per customization)
Read More - Amazing Pre-bridal Makeup Tips and Tricks You Need to Know to Look Fabulous on Your Big Day

Pre Bridal Package at Meenakshi Dutt Makeover

Image Credits - Pinterest
Meenakshi Dutt, Makeup Artist in Delhi, India is one of the most popular and best makeup-artist who rules the makeup industry worldwide and creates magic with her exceptional skills and makes everyone spellbound with her unparalleled talent. Renowned and praised as the Best Makeup Artist in Delhi, she ensures to give perfect pre-bridal skin treatments. Always dedicated to excellence and the complete picture- she leaves no stones unturned whilst offering pre-bridal packages too. Her spectacular and lavishly curated pre-bridal packages will pamper you from head to toe! Pamper yourself with opulence and rejuvenation to keep that glow flowing from within at MDM luxury Salon.
The pre-bridal packages cost starts from 12400 till 40,000. (Prices may go beyond as per customization)
Read More - Bridal Makeup Kit: Best Brands You Need To Buy
Pre-Bridal Package at Kaya Skin Clinic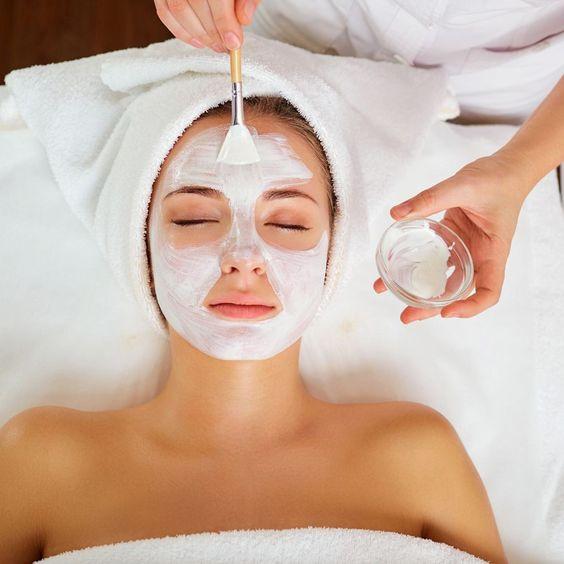 Image Credits - Pinterest
Kaya Skin Clinic has customized wedding skin ritual services that are crafted by their experts to let your beauty stay beyond your wedding day. They believed that it is important to keep skin healthy and which makeup can't fix and that is why at Kaya, they aim to impact at a deeper level in order to deliver results that highlight your beautiful look.
Pre-bridal Cost - May vary as per your skin requirement.
Pre-Bridal Package at VLCC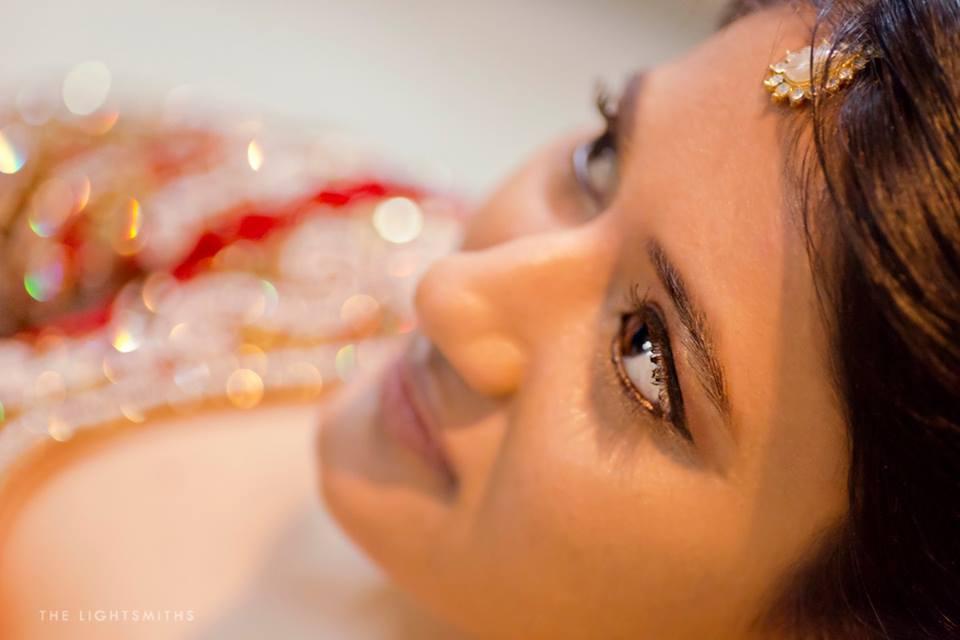 Another skincare chain that offers a barrage of pre-bridal packages is VLCC India. They do this with 4 customized pre-bridal packages with the choicest of services - The Au Natural Bride, The Silver Splendour Bride, The Dazzling Gold Bride, and The Exotic Diamond Bride. "These packages include one session each of a facial, waxing, manicure, pedicure, skin re-surfacer, threading, bleach, body glow service, and a hair makeover with our senior stylist, along with a deep-conditioning hair spa. These pre-bridal packages start at ₹6,999 + taxes onwards and can be taken in multiple settings, based on the time the bride has in hand. We recommend one in every 15 days with a minimum of 4 sessions to achieve the perfect bridal glow," shares Supriya Agarwal, Manager- Beauty & Dermatology, VLCC.
Pre-bridal Cost - 6999-21,000
Pre-Bridal Packages at Home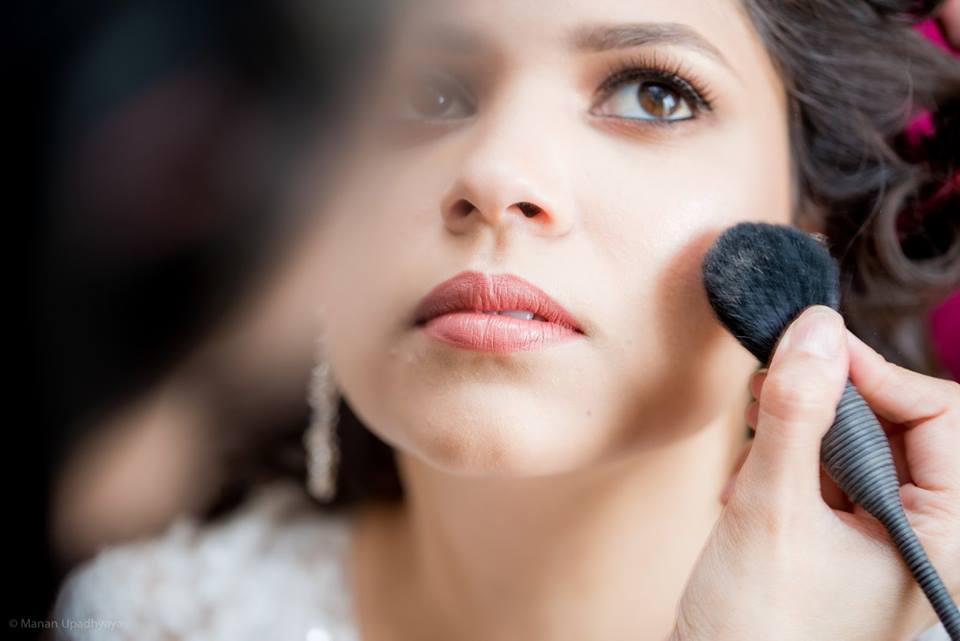 Due to the ongoing pandemic, one prefers calling beauticians at home. Yes, companies like Urban Companies send their professionals at home. These professionals ensure all safety protocols whilst doing beauty treatment at home. The brand understands that a wedding is an opportunity like no other and it is essential for the bride to get pampered.
Pre-bridal Cost - Starts from 5,000 (Rest varies as per the customization)
Experts Opine on Pre-Bridal Packages and Skin Treatments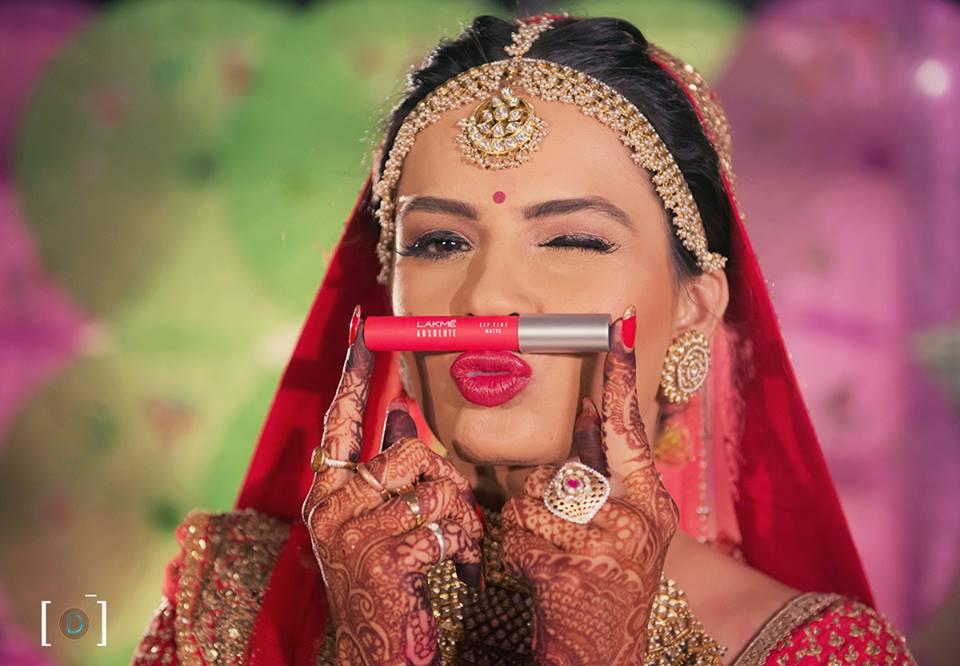 We talked to Dr. Hina Kukreja, Cosmetic Dermatologist at Zurie Aesthetics, Delhi about the kind of services they provide. "At Zurie Aesthetics, we custom design packages for the brides, according to their skin type and requirements. The most common skincare procedures that brides opt for are laser hair removal sessions of the face, bikini, and underarms. This helps them achieve smooth hair-free skin. Another most requested service is the 'D Pigment Facial' which is a laser-based facial, using Q switched and Yag laser technology that targets pigmentation, fine lines, and wrinkles. It also helps get rid of pores and skin texture and ensures a natural glow on your wedding day.
Supriya from VLCC India also shares, "We have different types of bridal makeup options available at our centers ranging from hand-crafted makeup to hi-definition airbrush makeup. These make-up variants can be executed by different levels of experts starting from center artists, zonal artists to corporate artists who are experts of national fame. Bridal makeup starts at ₹6,999 and can go up to ₹29,999," Ideally, bridal makeup takes about 2.5 hours. All skincare and grooming regimes usually vary from 45 minutes to 1.5 hours. Finally, a word of advice. "We do not recommend taking any skincare treatments or grooming services on the Wedding day. All pre-bridal services should ideally be completed 3 - 4 days prior to the wedding day; especially manicure and pedicure, since Mehndi is an integral part of all weddings," concludes Supriya.
How to Choose A Pre-Bridal Makeup Package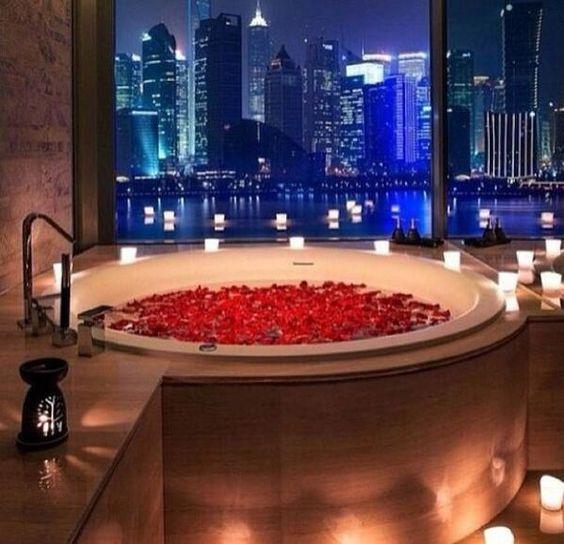 Image Credits - Pinterest
Before you choose to glance through pre-bridal makeup packages that are available, keep these pointers in mind as they will come in handy when you get in touch with a makeup salon. To be informed about the kind of pre-bridal package that might give you a headstart on getting what you rightly deserve:
Always opt for a salon recommended by a friend or a family member.
Try looking at different bridal images to understand what their makeup artists have to offer. If possible, request a trial makeup session.
Keep your eyes open - especially about the hygiene level of the salon.
Look at the cost compared to the services provided.
Now that you know the different bridal services or procedures a bride can get, choose the perfect package and look your best. Check out our list of bridal makeup salons here and choose one that suits your preferences the best and brings out your inner glow in the most significant manner possible.
Which one of these pre-bridal packages would you choose for yourself to glow on your big day? Talk to us through the comments!
With words by Kriti Gulati