7+ Home Remedies For Glowing Skin For That Bridal Glow
Want to know the most effective home remedies for glowing skin? These are herbal & 100% free of minerals, parabens, sulphate & other harmful chemicals. Ready to nail that glowing skin?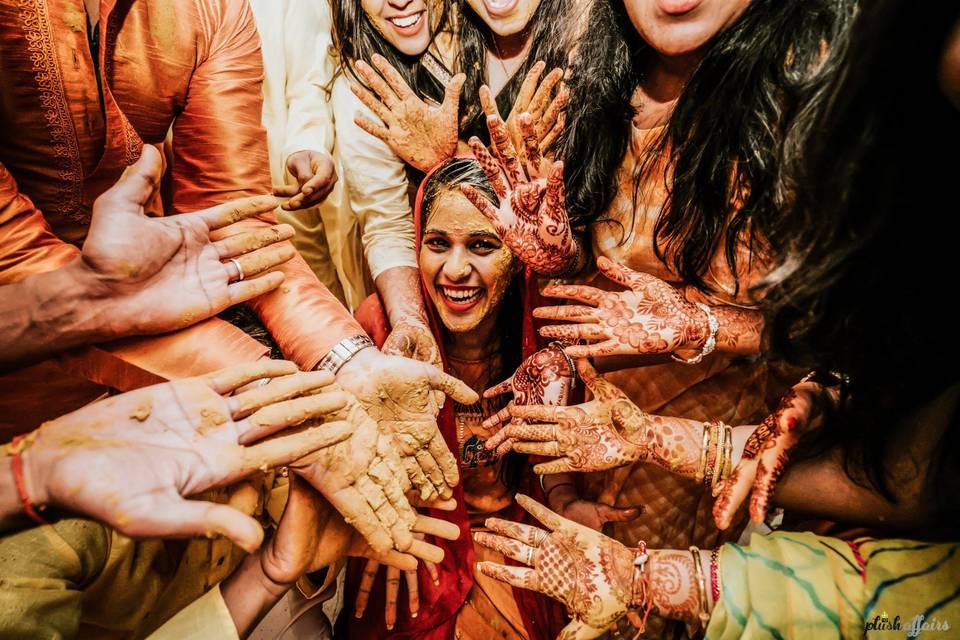 Did you know that the Haldi ceremony of an Indian wedding is kind of a spa ritual wherein the bride and the groom get a bodypack applied to achieve glowing skin for the wedding evening? Now you know why the 'Ubtan pack' is the essence of this function!
But apart from the magic of turmeric, a bride loves pampering herself with pre-wedding skincare regimes to achieve blemish-acne free skin for her wedding look. Although there are many skincare packages for brides-to-be available in the market, not all have the time or are comfortable in taking up chemical-infused skin care services from a salon.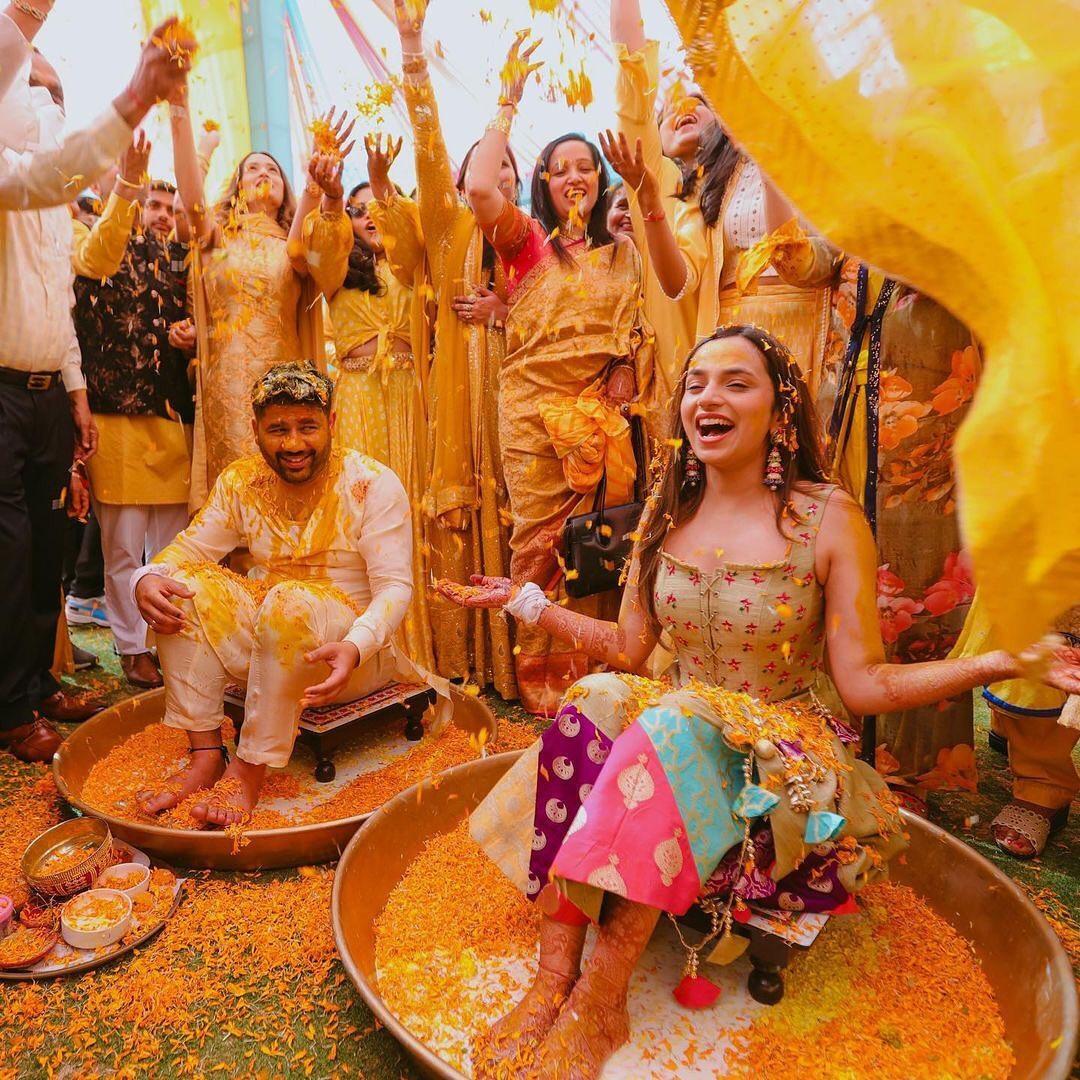 With an erratic schedule, it is not possible to maintain good skin throughout. So here we bring home remedies that will bring bridal glow in a weak. This is where the grandmother's homely remedies come into play. India is the land of organic remedies and face packs are no exceptions. We flipped through books written on beauty with Ayurveda and found some must-try home remedies for glowing skin, which are easy to make and easier to use.
Read More- Experts Share the Ultimate Skin Care Routine for Brides-to-be
Without any further ado, let us share with you the secrets of Ayurveda for glowing skin. Further to help you to get that bridal glow, here we will help you to with these pointers -
1. Home Remedies for Glowing Skin
Sandalwood Smoother for bridal glowing skin at home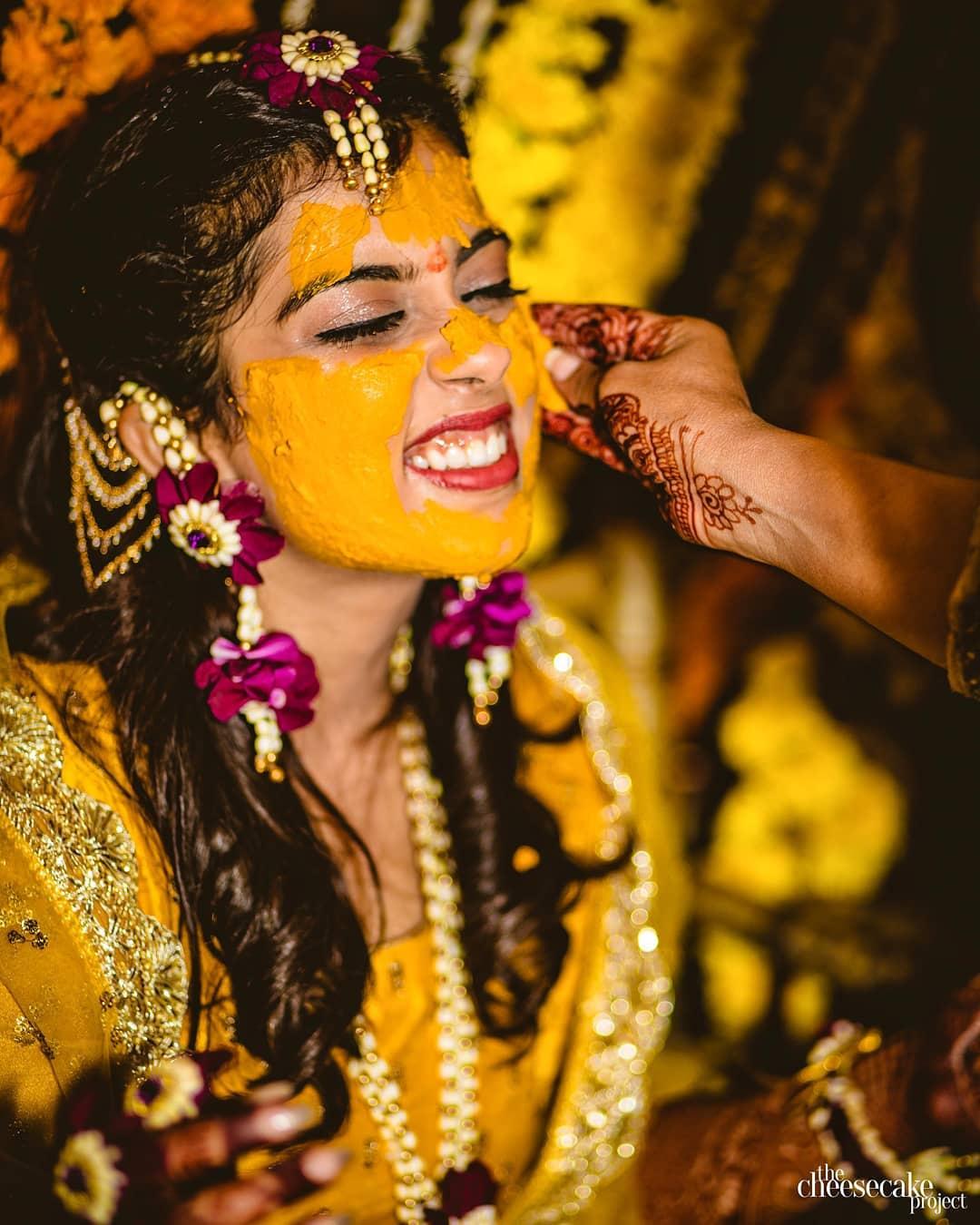 Sandalwood, being antibacterial, is known to keep acne and other bacterial skincare problems at bay. In case you have oily skin or acne-prone skin, then such home remedies for glowing skin are a perfect way to enhance the beauty and eliminate impurities at the same time. The usage of honey in this pack ensures that your skin doesn't dry out and leaves the skin feeling supple, once you wash the pack off.
Ingredients Needed: 1tsp powdered Sandalwood and 1tsp Honey
Method:
Mix both the ingredients in a wooden or plastic bowl and form a thin paste.
Apply the face pack and leave it on for 20-25 minutes.
Rinse gently with room temperature water and pat dry your face. Apply any gel-based moisturiser to seal the deal.
Tomato Bleacher for bridal facial at home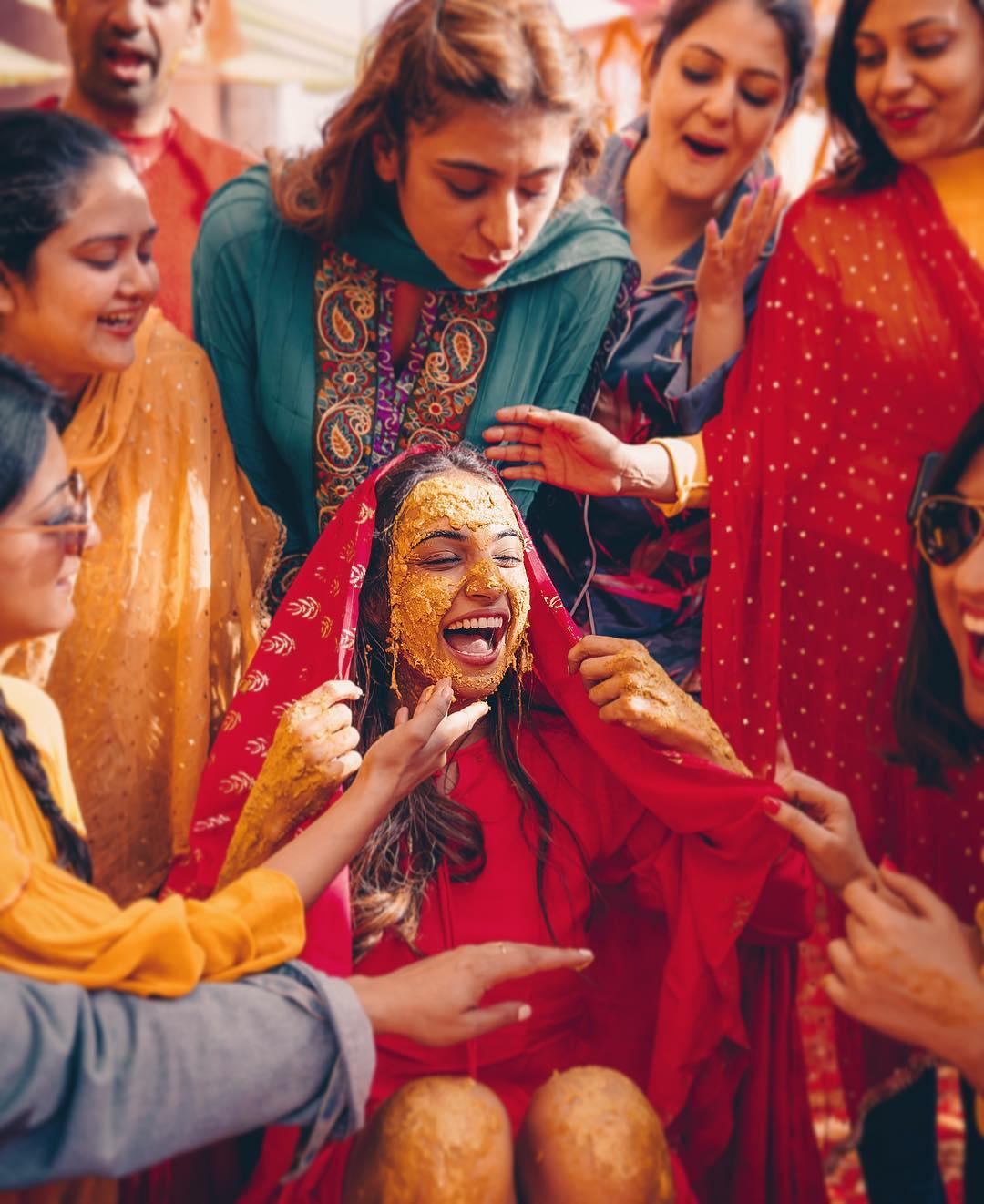 Image Courtesy: Shades Photography India
Tomato is known to be a natural skin bleacher, making it a perfect ingredient to achieve naturally glowing skin and remove the tan as well. It is also a great astringent and helps in reducing open pores and rejuvenating dull skin cells. Lemon juice is full of Vitamin C which is known to boost collagen in the skin and provide antioxidant benefits to the dull skin. These types of home remedies for glowing skin can be used twice a week for a few weeks to witness visible, natural and long-lasting results on the facial skin.
Ingredients Needed: 2-3 tbsp Tomato puree (you can blend a fresh tomato and avoid the canned ones) and 2 tbsp of lemon juice
Method:
In a mixing bowl, pour the tomato puree and with the help of a spoon check for any lumps or uncrushed particles of the tomato.
Then add lemon juice and mix the ingredients well. With the help of a face-mask brush, apply the face pack all over your face and neck and leave it to dry for 20 minutes.
Wash the pack with cold water and spray some distilled water for instant moisturisation to the open pores.
Read More - Skin Care Home Remedies for All Skin Types That Work Wonders
Fuller's Earth Pack for bridal glow facial at home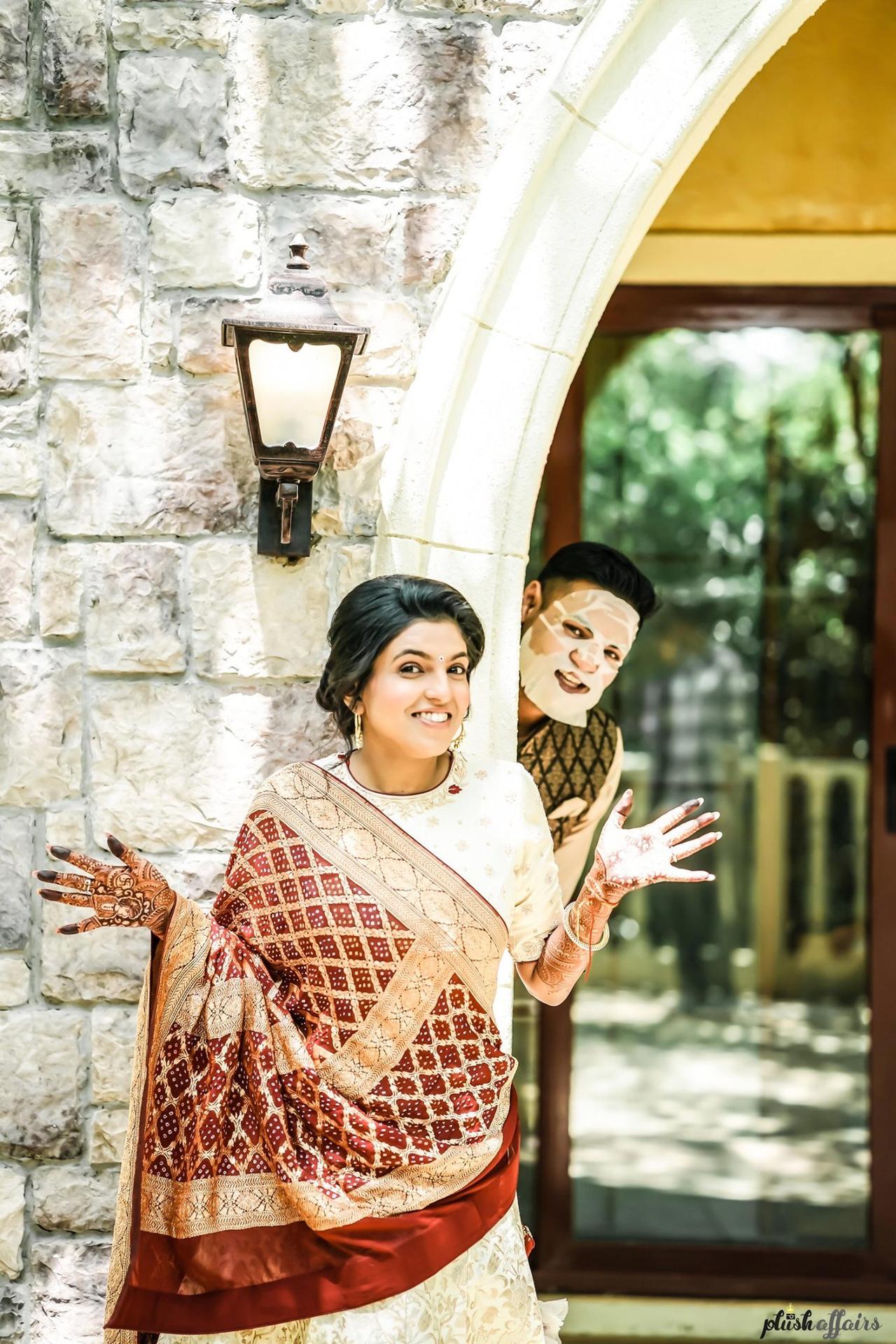 Fuller's earth or as it is locally known as Multani Mitti in India, this one ingredient is like the unicorn in a skincare ingredients forest. Multani Mitti is rich in magnesium chloride, which helps in clearing off blemishes and lightening any facial scars. The best part about regular usage of Multani Mitti is that it is a great de-tan product and can be applied all over the body. It also cools down any kind of skin rashes or inflammations. Turmeric is a healer, rectifying any bacterial problems while the lemon tones down the tan and eliminates germs. Multani Mitti based home remedies for glowing skin can be applied 2-3 times a week for best results.
Ingredients Needed: 2 tbsp of Fuller's earth, 1/2 tsp of Turmeric powder, 1 tsp lemon juice
Method:
Crush the Multani Mitti into a powder and add turmeric powder to mix the dry ingredients first.
Then add lemon juice and dilute further (if need be) with some rose water to form a thick paste.
Let it rest for 5 minutes for all the ingredients to blend in well.
Then apply this pack on your face and neck and leave it to dry. Once completely dry, wash it off with cold water and apply a milk-based moisturiser, as the Fuller's earth tends to leave behind its residue on dry skin.
Marigold Bliss for Bridal skin whitening at home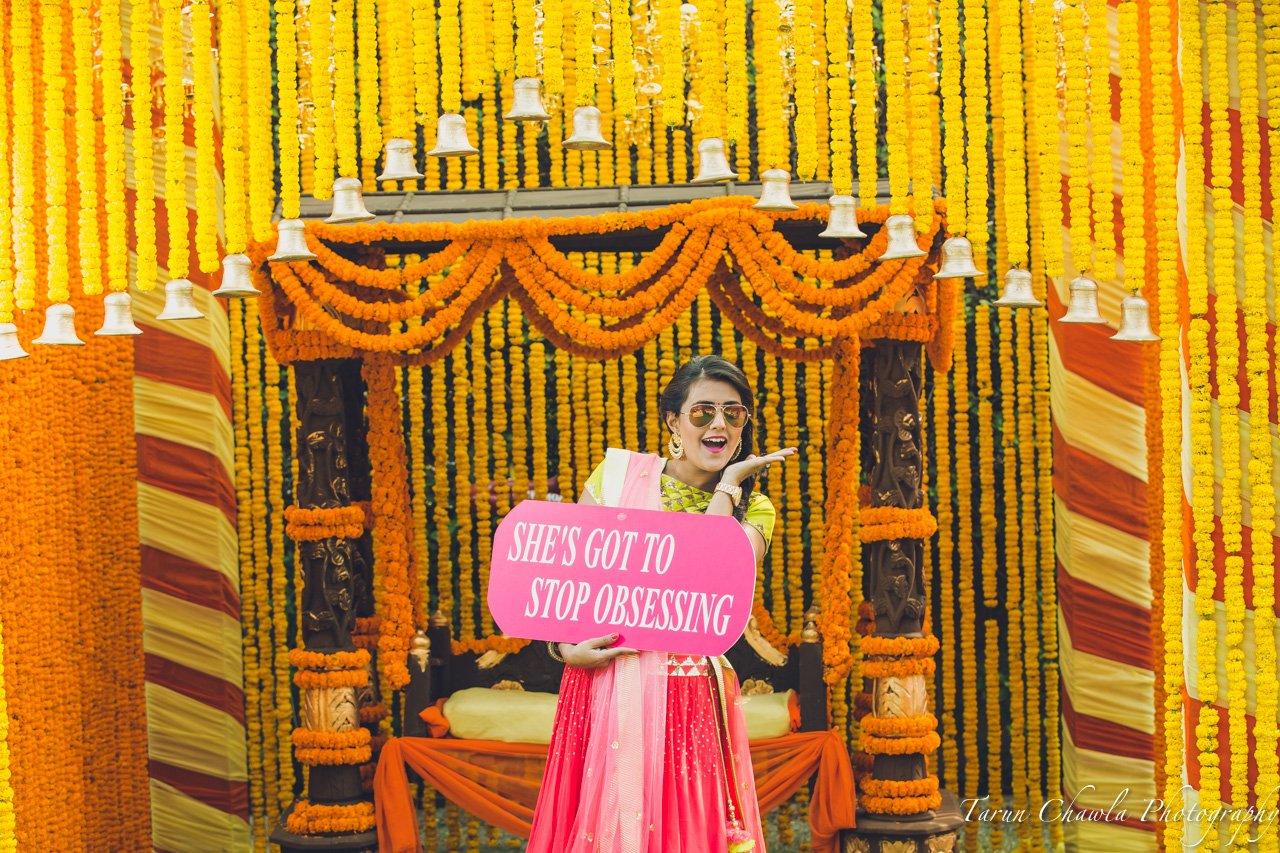 Calendula, which is the scientific name of Marigold, is quite a common ingredient used by many skincare brands in their products Upon regular usage of Calendula, you will be able to keep your skin soft, smooth and acne-free. Combined with the cooling benefits of curd, the de-tan benefits of sandalwood and the glowing elements of rose water, you can expect some great results in one application only.
Ingredients Needed: 2 tbsp. of Fuller's earth, 1/2 tsp of Turmeric powder, 2-3 tbsp of rose water
Method
With the help of mortar and pestle, crush the marigold petals into a paste. Then add sandalwood powder and turmeric powder to the paste and mix well.
Start adding rose water to the paste slowly until you achieve the right consistency of the pack. Apply this pack on your face and neck and wait till it dries out completely. Then with the help of a wet towel, remove the pack and immediately apply a super hydrating moisturiser to close the pores.
The ingredients for these home remedies for glowing skin are easily available in the Indian markets, while a lot of the ingredients are already present in our kitchens. The best part about these organic home remedies for glowing skin is that they are chemical-free, keeping them gentle on the skin.
Depending on your skin type and problem areas, you can select home remedies for glowing skin that will work best.
You can also mix two home remedies for glowing skin to create a pack that will cater to more than one skincare problem that you might be facing at the moment. Another smart application technique that you can follow is applying different types of home remedies for glowing skin on different parts of your face, depending on the skin problem in that particular area. This way, all of your face and neck will be able to get the best of these treatments and will result in you looking vibrant and naturally beautiful on your wedding day.
Tips for Glowing Skin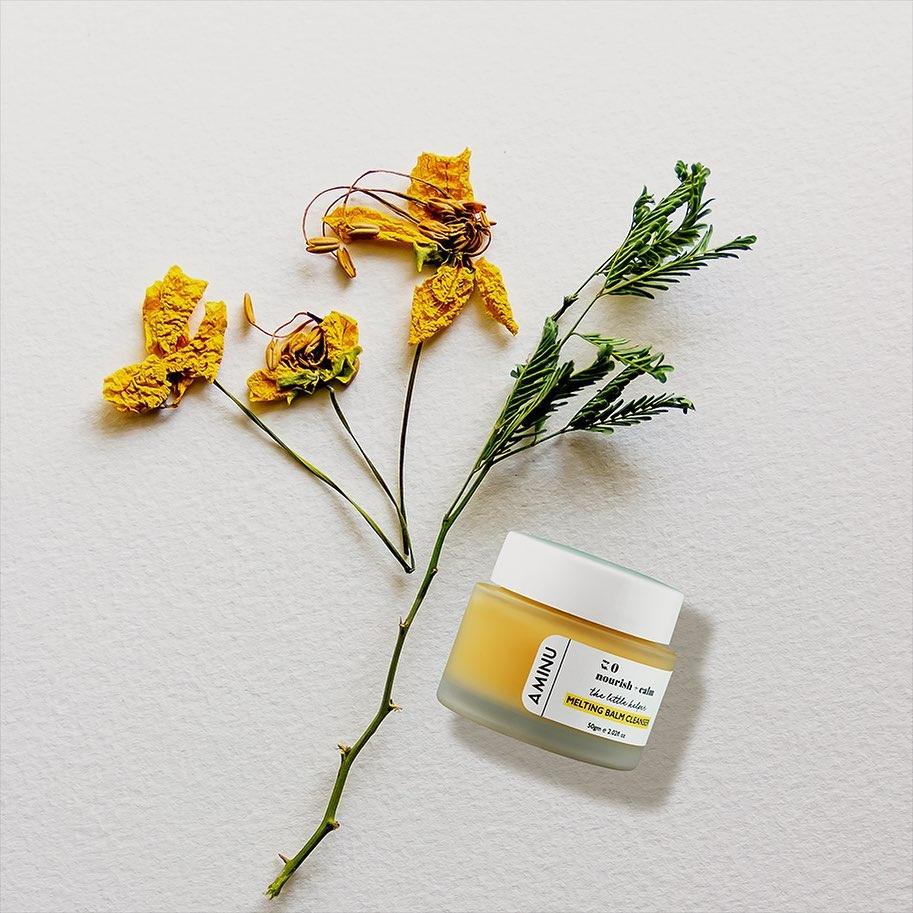 Image Credits - Aminu
There are some essential nutrients that play an important role in giving that beautiful glow on your skin. Let's read about certain tips and natural products that can be used for a perfect skincare.
Drink Plenty of Water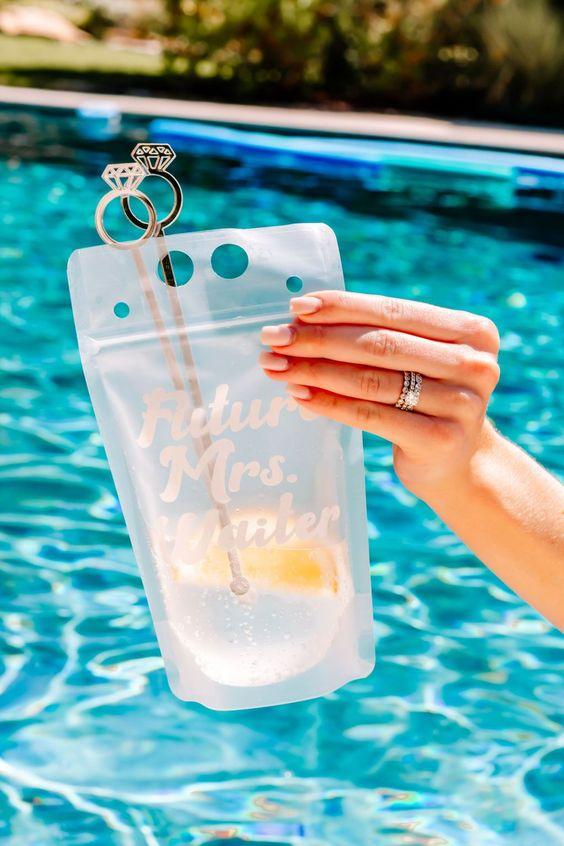 Image Credits - Pinterest
It is extremely important to drink 3 to 4 liters of water everyday to get the bridal glow at home.
Enough water is important to keep skin soft and supple for that bridal glow.
Water can help you to get bridal glow in a week.
Remove Your Makeup Before Sleeping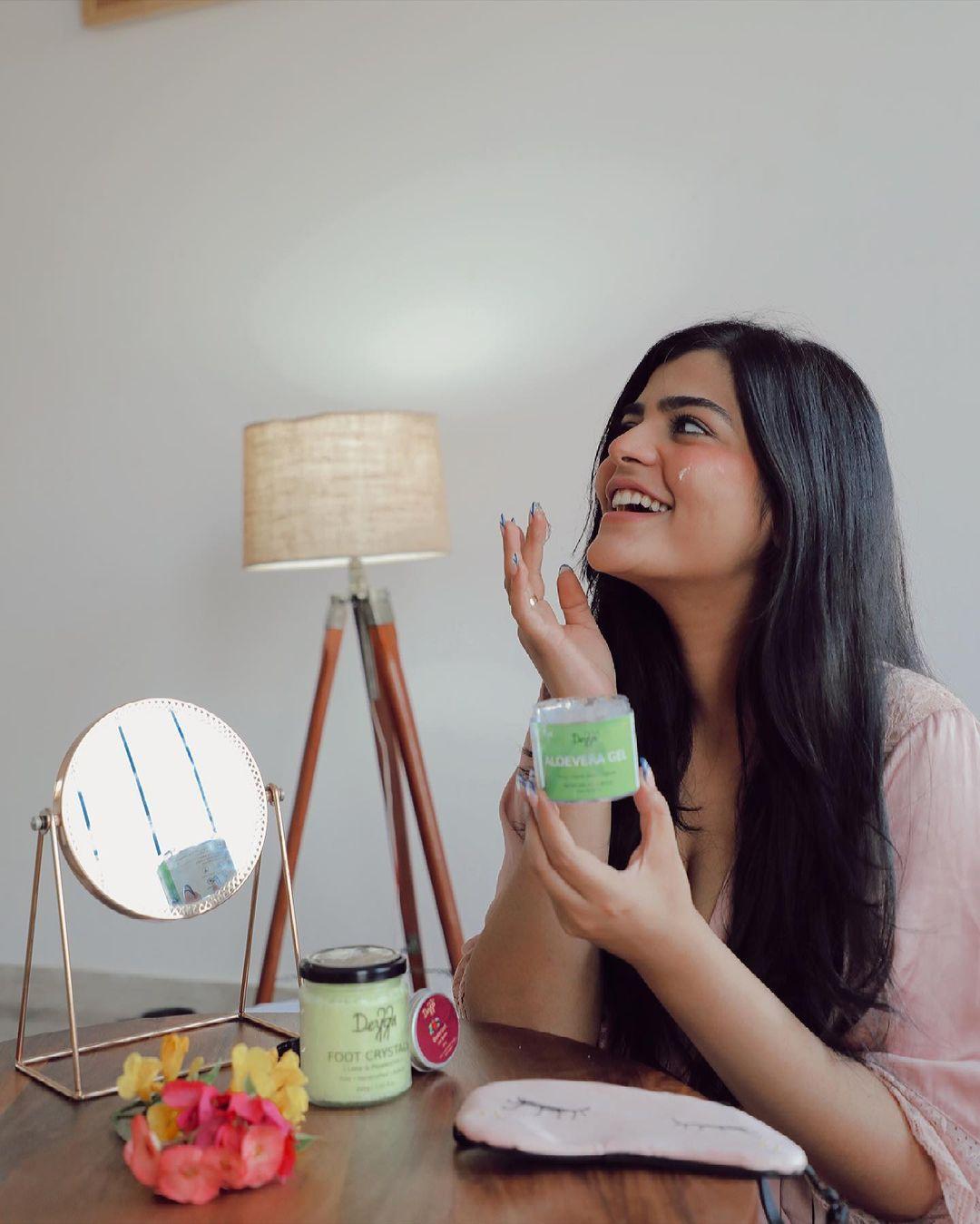 Image Credits - That Boho Girl
Let your skin breathe at night.
Removing makeup cleanses the impurities present in the skin.
Incase, you don't have time to pamper your skin with natural home ingredients, then try mild skincare brands like Cetaphil, Aminu etc.
Avoid Caffeine
For glowing skin, you should keep your caffeine and smoke addiction away.
Caffeine, drugs, and alcohol cause skin problems. They propel towards premature ageing, fine lines, lucid wrinkles.
Don't have more than two cups of coffee in a day.
Don't indulge in addictive drugs.
Exfoliate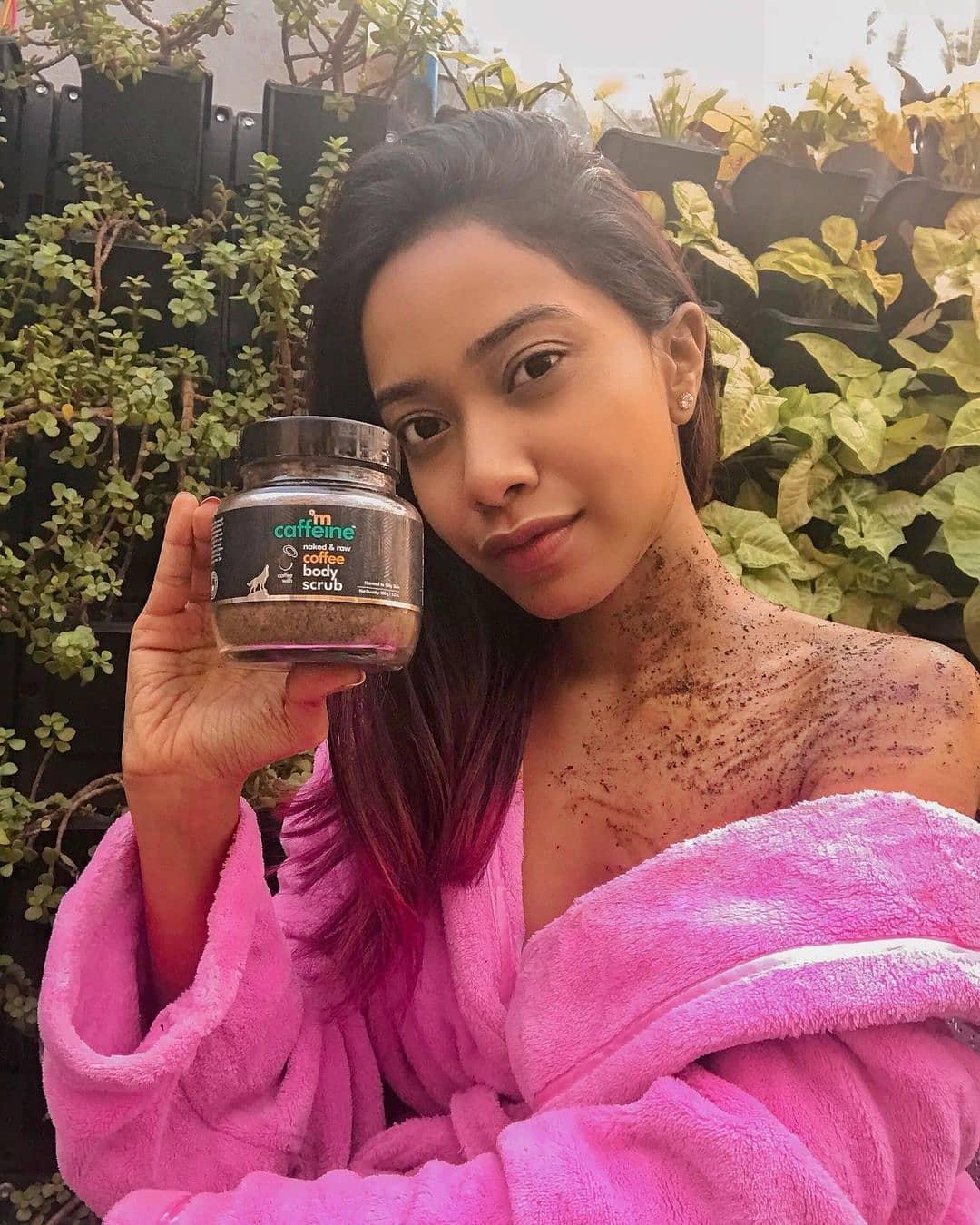 Image Credits - Mcaffeine
Do exfoliate your skin twice in a week.
Use besan, turmeric or dry orange peels to exfoliate your skin naturally
If you have oily skin, then you can exfoliate with coffee.
Get Enough Sleep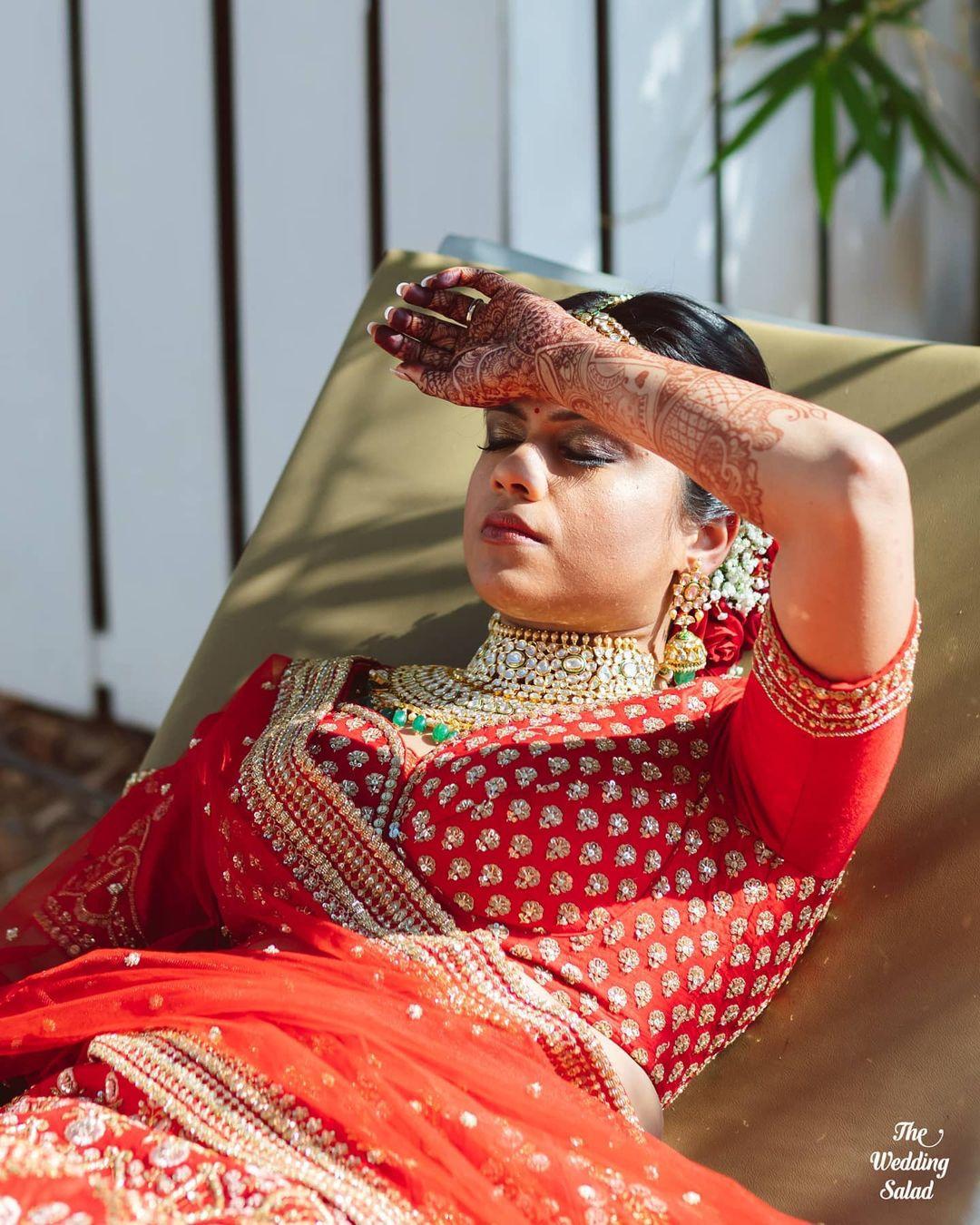 Image Credits - The Wedding Salad
For good skin you need at least 8 hours of good sleep.
Make sure you sleep well at night. A good night sleep nourishes your skin like anything else.
Have a Balanced Diet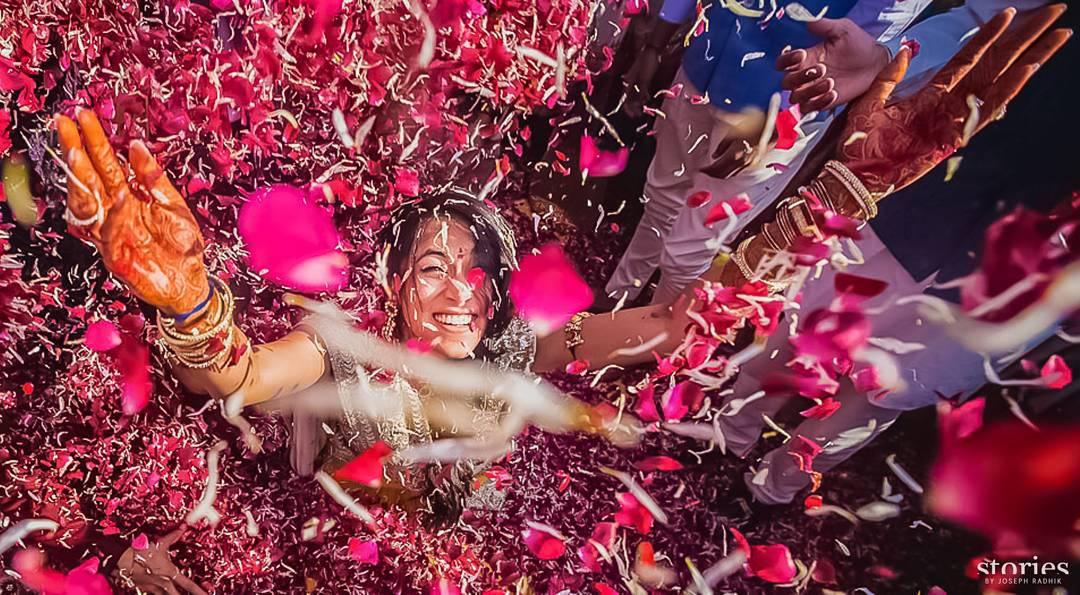 Image Credits - Stories by Joseph Radhik
A healthy diet will give a natural glow to your skin.
Fresh fruits hydrate your skin for a natural glow.
Do eat dry fruits for enriching your skin.
Have green juice as it has essential nutrients required for a healthy skin.
Adhering to proper sleep, eating, skincare and exercise regimen is key to the glowing skin. Consult your doctor if your skin is appearing dull due to hormonal issues and stress.
We have many beauty experts listed on our vendor's panel who also offer effective home remedies for glowing skin in-house, which are 100% natural. Book an appointment with them for the best of skincare treatments.
With words by Apurva Saxena