A Grand Haldi Ceremony? Why #SujayKiAdi Is A Good Example For You
Think you've seen it all with Holi Haldi and pool parties? Here's the bride who had a Haldi ceremony as a grand-scale event. Time to take nods and notes.
Think a Haldi ceremony is just an at-home, a simple pre-wedding affair? Move over, the grand Mehndi ceremony and Sangeet ideas – you've just been humbled by a more detailed pre-wedding celebration for a couple. We present the grand Haldi ceremony and how it was executed to perfection for a recently married couple – Sujay and Aditi.
Held at The Leela Palaces, Mumbai on July 13 and 14, this two-day wedding was aimed as an unforgettable experience for both the couple and their wedding guests. It included a welcome, a Haldi, Tilak, Sangeet on Day 1 and the Wedding and Reception on Day 2. We, however, will explore how they managed to get exactly what they were looking for with just one of their special ceremonies. Enter their wedding planner, Krayonz Entertainment.
Planning the Grand Haldi Ceremony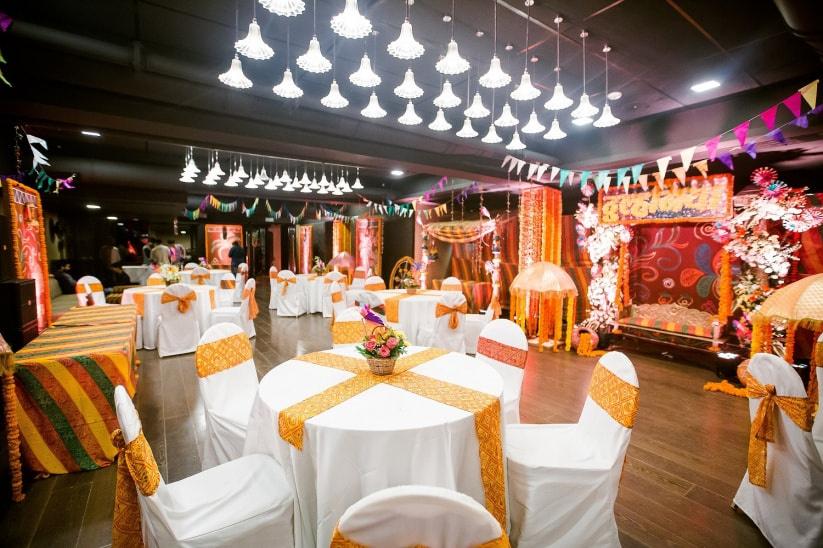 The team had their task cut out for them, with three functions together on the first day. The décor had to be in place, the guests needed ample entertainment, not counting the fact that there were overall logistics and holding the entire piece at an indoor venue.
"We put our heart and soul into every wedding, and this wedding was one close to our hearts", shared Achint Nag, from Krayonz Entertainment.
We examine their efforts for a grand Haldi ceremony one by one:
1. Grand Haldi Ceremony Décor: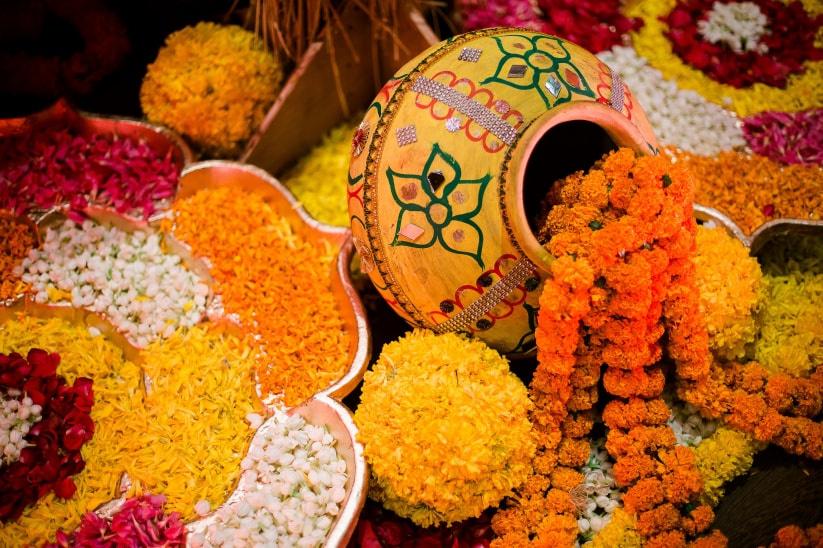 Though the traditional yellow colour dominated the scene, it was accentuated with floral elements and twinkling lights. Rustic elements were spread across the indoor venue, from straw scarecrows to paper spinning wheels, yellow Bandhej spreads on tables, chairs and available surfaces to stalls – this was a springboard for sheer Haldi décor inspiration.
2. Live Stalls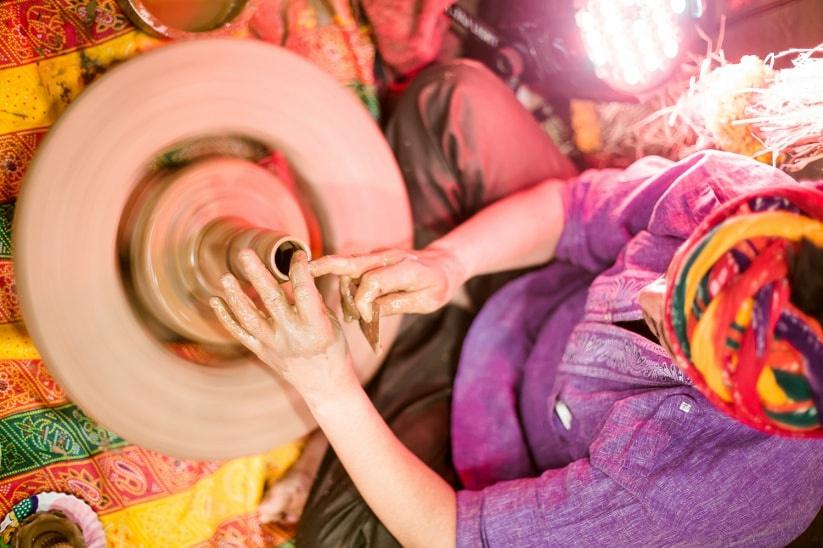 Keeping your wedding guests occupied for the duration of daytime, ritual-based event like a grand Haldi ceremony is no simple idea. To do this, the wedding planners put up several live, pop-up stalls, like one normally sees as part of Mehndi decoration ideas these days. There was a rice name stall and a name bead stall to get everyone some quickie giveaways. A bangle-maker and a potter's wheel also added to the rustic flavour for the occasion.
3. Live Entertainment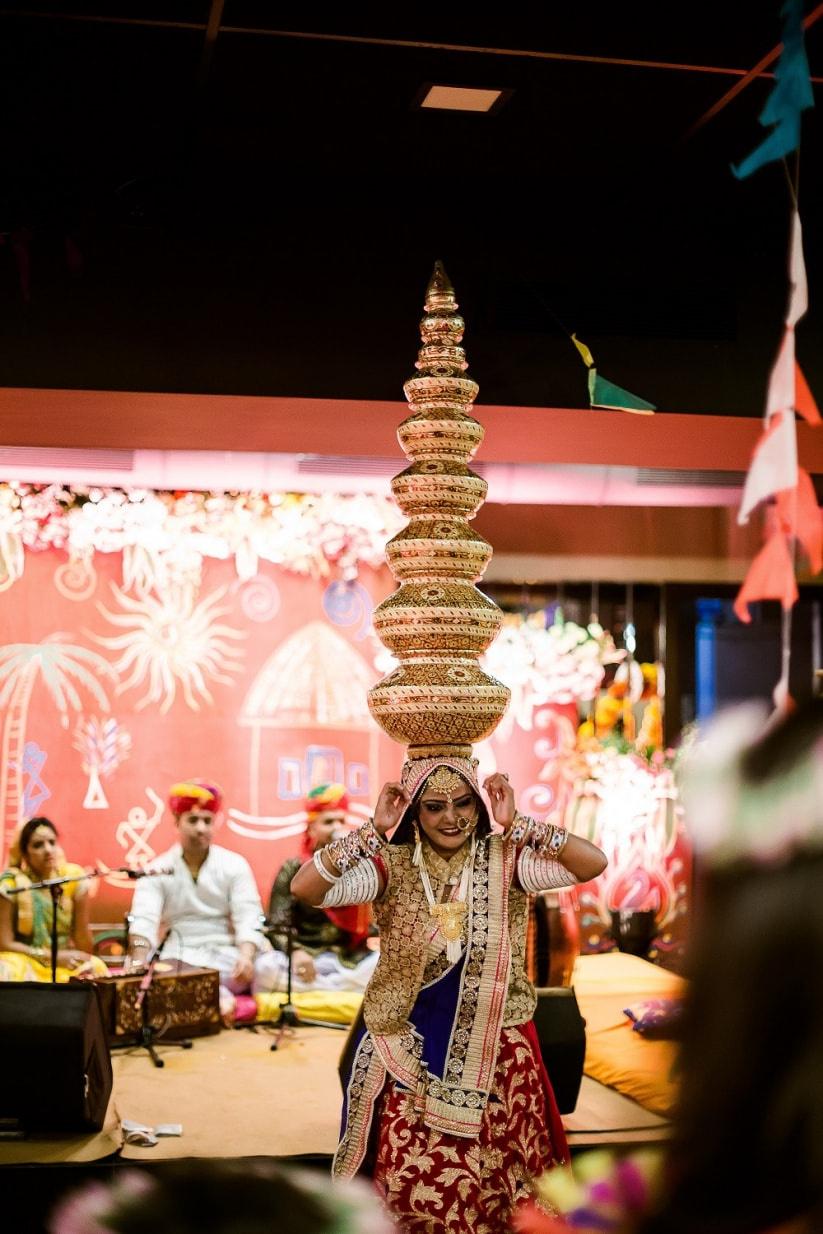 Ever thought about incorporating live entertainers at your grand Haldi ceremony? Now, you just might. Sujay and Aditi's day had a puppet show and a Rajasthani dancer who balanced a tall set of pots while she twirled around with expert ease.
4. The ceremonial heart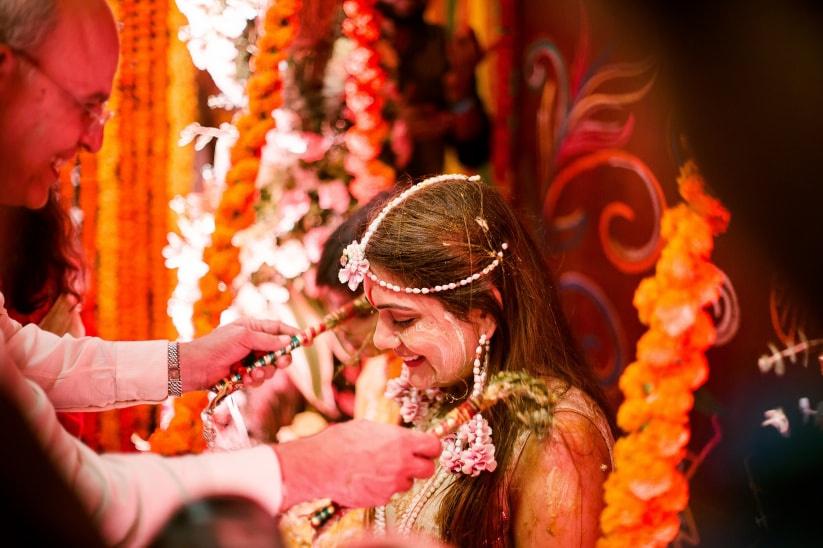 The heart of such a ceremony is about the nostalgic set of blessings and goodwill for the bride-to-be and groom. And for Aditi and Sujay's upcoming nuptials, it was no different. The Doli Diary managed to capture plenty of these blessings on film through the day.
5. Giveaways for your guests: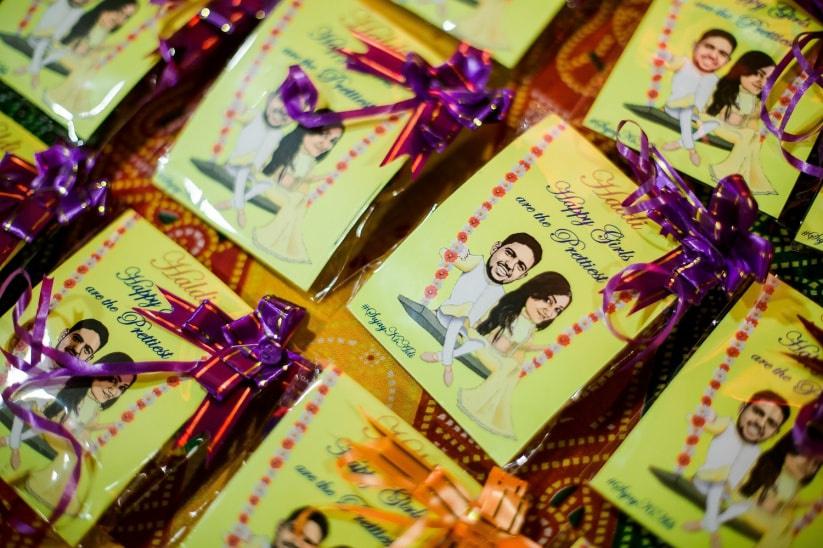 Ever thought about how you can make an occasion something you could remember, say days and months after it all happened. Memories and physical tokens make all the difference and in this case, these tokens were more like the ones one would normally associate with a Mehndi.
How? A personalised, cartoony sketch of the duo, with their wedding hashtag, was put on all giveaway sets. And inside, there were dreamcatchers for everyone invited to the special day.
Things to Remember
We hope that this Haldi ceremony gave you some serious inspiration. However, to get your own flawless event, there are some things that you need to keep in mind:
1. The Central Idea
Organising any pre-wedding ceremony to be a spectacular event begins with a well-grounded, core idea, which can then be realistically mapped out. A rustic Haldi ceremony is the core idea here, expounded in meticulous detail.
2. Eye to Detail
Next, try to envision what you plan to do for the ceremony, the décor, the giveaways, the guests, food, accommodation, travel et al. A good event is all about how deep you can think about it and then execute it on the scale that you've set up.
3. Margin of Error
Remember to err on the side of caution. Things can go wrong or slightly distorted when you're organising an event, even one on a smaller scale like the Haldi ceremony. Keep a backup or a Plan B for everything (or ask your Wedding planner too).
The #SujaykiAdi Tale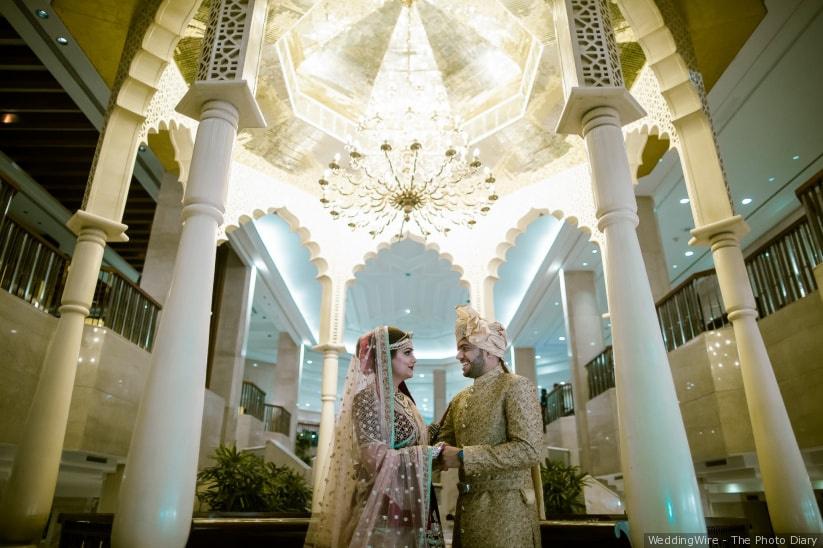 Sujay and Adi's wedding ceremony had many such special moments – be it the ornate Doli that Aditi used for her bridal entry, the Paris themed Sangeet or the couple dances the duo shared on both their Sangeet and Reception. To see this wedding in spectacular detail, we recommend a quick stop on their Real Wedding page.
For more inspiration, check our Ideas for a Super-Fun Haldi Function to host your grand Haldi ceremony with opulence. And share your own ideas and suggestions in the comments section below.