5 Stunning Pre-bridal Treatments To Make You Shine On Your D-day
Planning to get hitched in the summer? Make time for a few must-do pre-bridal treatments before your big day! We list the most popular five and a few things to keep in mind while booking your appointments.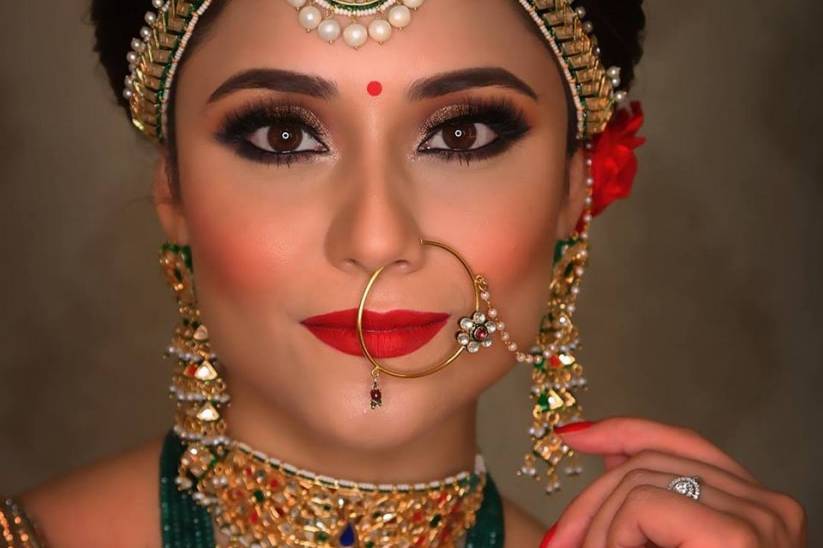 Beauty IS skin deep and if you are thinking of showing it off as a summer bride, that's the first area which you need to work on. A good makeup artist can definitively show off the most flawless and fabulous version of you, but you need to go a little deeper than that with appropriate pre-bridal treatments that will enhance your bridal glow from within and any amount of makeup used afterwards is just a way to make you even more beautiful with precision of your natural features.
We all want to look our best, especially when it comes to our wedding day. But as they say, Rome wasn't built in a day. Only focusing on your bridal makeup on the day of the wedding won't help anyone if you've not been paying attention to your pre-bridal treatments as well.
In this piece, we explore pre-bridal treatments that you should absolutely go for, to get the real wow factor!
1. Pamper please - What kind of treatments should you go for?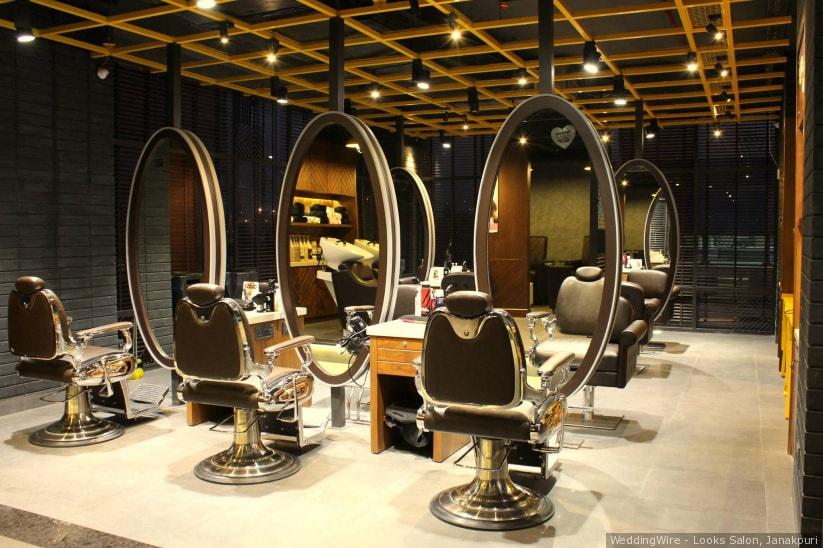 A summer wedding often means dehydrated skin, tans, breakouts and sensitivity among other issues. This is also the time to come up to speed if you have not been very regular with their haircare, face and body regimes as a part of your daily pre-bridal treatments.
So, one would need to go beyond just the body and skincare basics - a full-body wax/bikini wax, regular facials, teeth whitening, manicures/pedicures, bleaching, hair colouring, shaping your eyebrows and threading. You'll also want to consider popular pre-bridal treatments like body polishing sessions, full body massages, hair spa/keratin treatments, sessions that address specific concerns such as acne treatment, targeting visible pores, blackhead removal, sunburn, de-tanning and more.
So, begin by checking your concerns against this list:
* Do you have hair concerns? If yes, what are they and how much time do you have to set them right?
* Do you have any facial concerns - your skin, pores, T-zone, eyes, teeth, lips and chin? How much time do you have to set them right?
* Do you have any body concerns - weight, skin, structure, body issues (hormones, thyroid etc)? How much time do you have for them?
* Do you have any issues with your arms and legs? How much time do you have for them?
* Do you have any dreams for your look? How much time and budget do you have for them?
2. How to opt for Pre-Bridal Treatments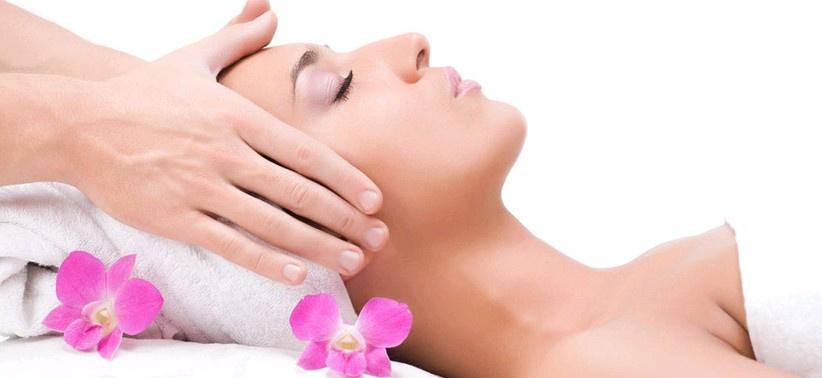 The best way to begin a pre-bridal treatment for beautifying your skin in a package would be with an individual consultation with a salon or skin care specialist, at least six months in advance. They would be in a position to help you understand and address your specific concerns and issues. Talk to many and then opt for a customised package which is well in line with your budget.
One approach can be to opt for top makeup salons and established brands first for your preliminary research and consultations. You could visit Lakme Salons, Jean Claude Biguine, Enrich and more. You can also trust referrals from your friends and go to parlours/salons they've been to and loved. For example, La Vie by L'Occitane (Mumbai), the Bodhi Thai Spa and Four Fountains De-Stress Spa are all renowned names that provide you with commendable pre-bridal treatments.
3. Top Pre-Bridal Treatments
Here we list the pre-bridal treatments which work well for a warm wedding, by individual concerns:
A. For Hair: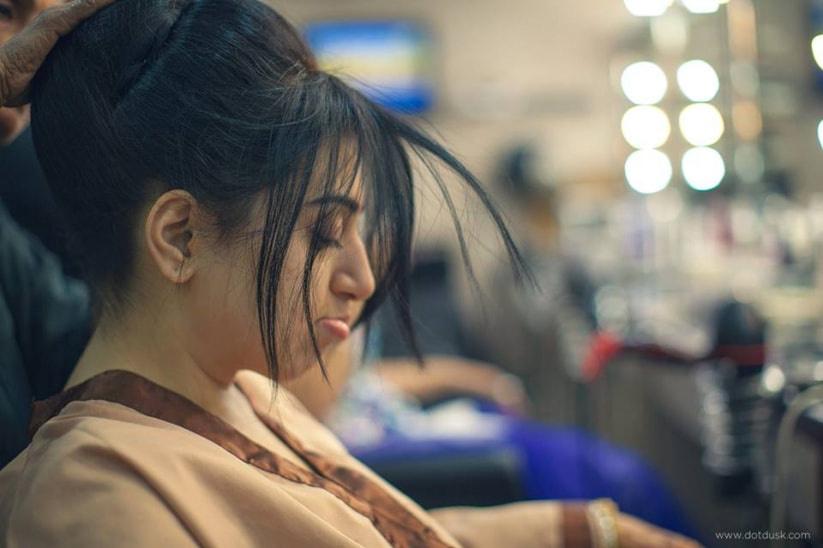 Your mane and crowning glory need to be addressed at least a month ahead of your wedding date after you've decided on your bridal look. Yes, a good bridal makeup artist would be able to deck it up in a wow bridal hairstyle or leave it flowing in the wind. However, if the problem's on your head that's what you need to fix. Pronto!
Depending on your hair concern - wavy, messy hair, curls, lacklustre hair, dry or damaged hair, coloured hair or even (oops) Dandruff, you can opt for a bevvy of Keratin infusions (a.k.a The Brazillian Blowout), which are trending right now. Deep conditioning, damage control treatments and a regime of spas can also tide you through with the pre-bridal treatments. The old rebonding treatment (a.k.a Japanese Thermal Conditioning) doesn't just cut it anymore, as more people shift from the pin-straight look to healthier tresses. Read Patrick Evan Salons' smart explainer on the differences between a Keratin and Rebonding.
B. For Your Face: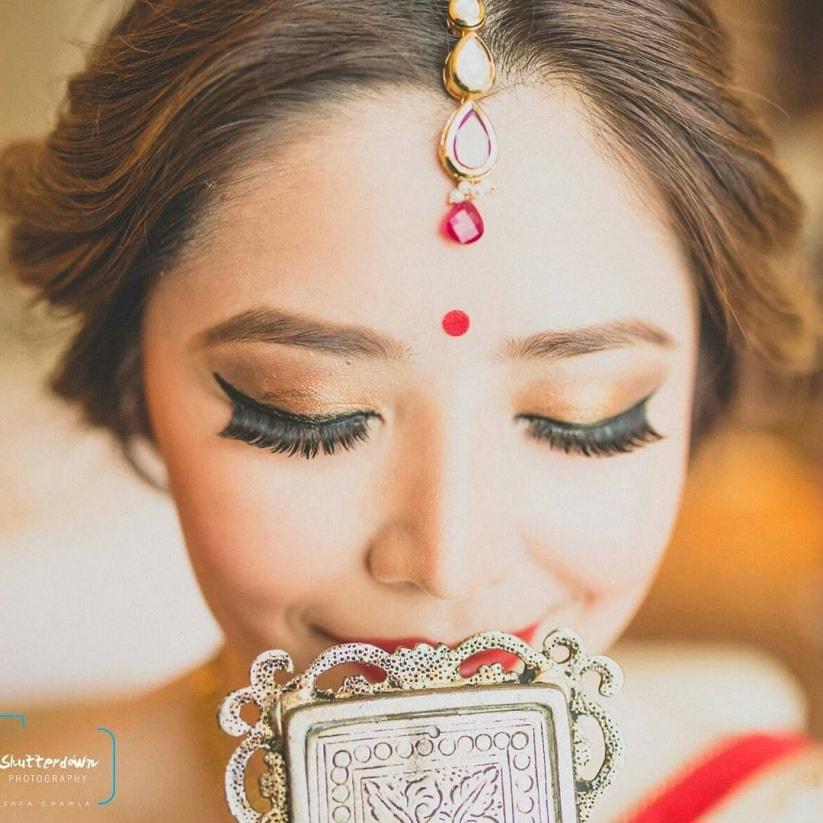 A glowing visage is a core to your splendid bridal look. Invest in getting it right by religiously following up on exfoliation, facials/packs and masks in the buildup to your big day. And in getting an expert consultation on your facial concerns - apart from salons and five-star cosmetologists, you can actually connect with dermatologists as well to set your pre-bridal treatments.
Right now, there is a lot of buzz around laser facials and medical facials (for hair reduction, acne and other concerns). You can also ask around for deep skin hydration, detanning, anti-pigmentation, spot reduction and brightening treatments. There is also a focus on enhancing specific facial features (like your smile, nose, forehead, eyebrows et al) - either with botox fillers or surgical intervention. Brides are also known to ask for teeth whitening and other forms of cosmetic dentistry as part of the pre-bridal routines.
C. For your body: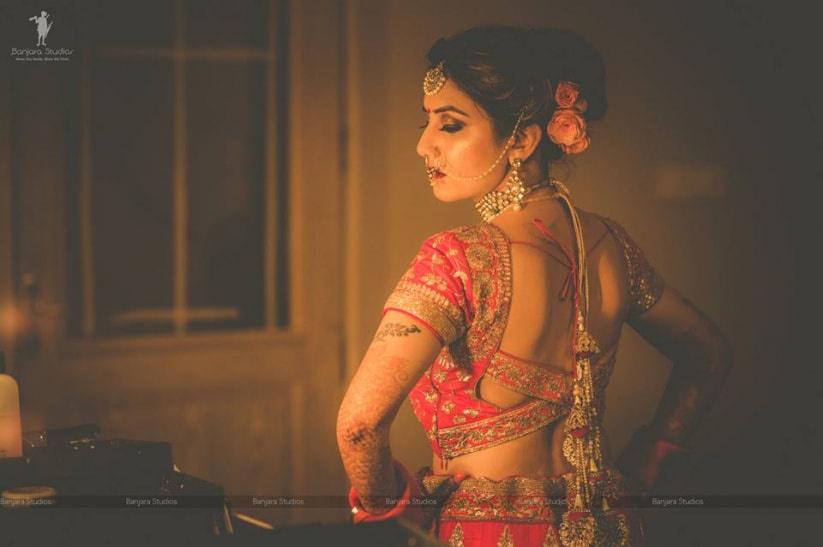 A broader spectrum of skincare needs come into play when you as a bride opt for beauty treatments for tip-to-toe coverage. There's the aspect of exfoliation and moisturising are included here - think body scrubs, body wraps, deep hydration massages. There are also visits to dermatologists if someone faces a deeper need, like dealing with eczema.
As a detox for your body, the body wrap session with natural fruit wraps, tempting cocoa butter wraps, whitening wraps and a variety of essential oils, are all the rage. A full body detan session, in-depth exfoliation, collagen removal, intense massages, sauna sessions and comprehensive weight loss can be added to the mix. Just remember to consult with an expert on your own, specific needs beforehand.
D. Finishing Touches - Hands and Feet: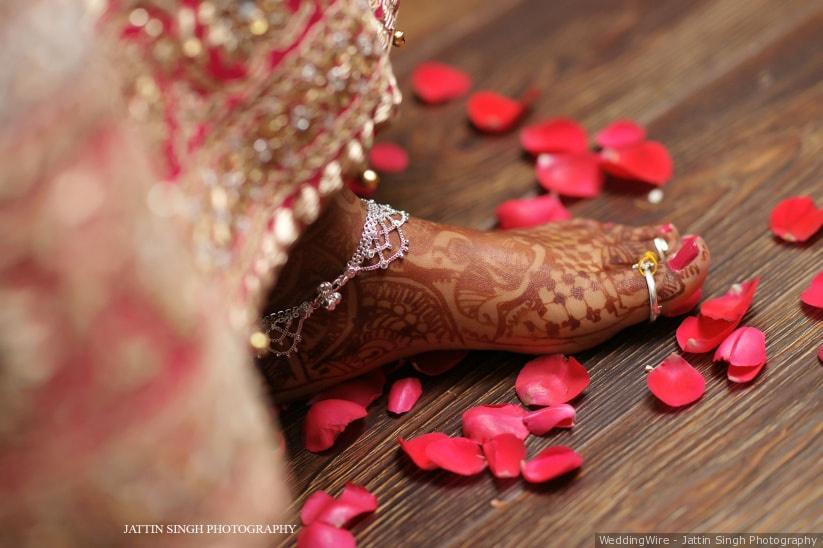 Image courtesy: Jatin Singh Photography
A manicure or a pedicure is again a set of topical adjustments - there is a bevvy of treatments to ensure that your hands are moisturised, your nails are spot on and your heels remain uber-soft. How? Heel peels (chemical and otherwise) and other extensive treatments are on the menu for your pre-bridal treatments. You can opt for derma-grade pedicures, hydrating massages for your best foot forward too.
And hands? Leave them in the capable hold of dermatologists and ask around for skin lightening, anti-ageing treatments, comprehensive hydration for nails et al.
E. Comprehensive pre-bridal packages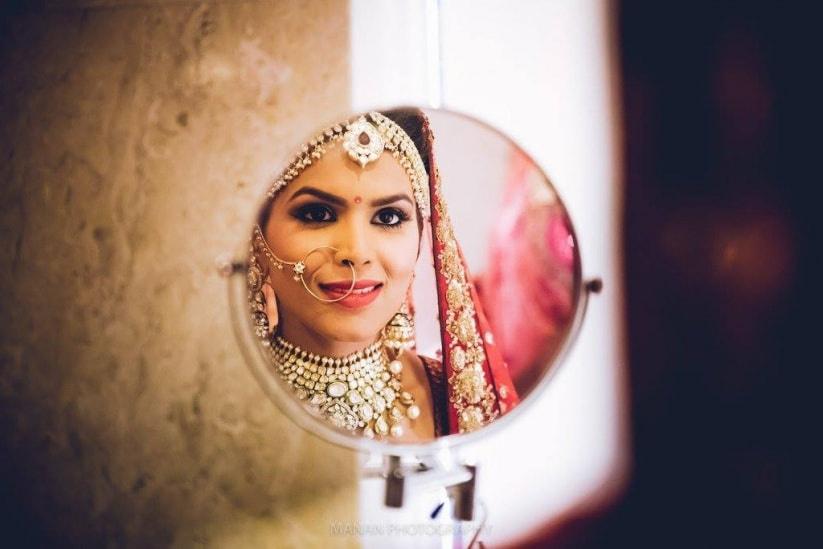 Salons, salon chains and cosmetic dermatologists often club their services into specific pre-bridal beauty treatment packages, which can be customised. These are great options if you don't have time to do a lot of research and are looking for a 360-degree solution. If they fit well within your budget, do pay these salons a visit and inquire about their packages, availability, the timeline and more before you decide on getting your pre-bridal treatments done from there.
VLCC Institute, Kaya, Lakme Salons are some of the more prominent names known for pre-bridal treatments. As all of these have been part of the industry for long you know that you can trust the professionals there to make sure you look your beautiful best as you prepare for your big day.
4. Other things to consider
It's important to not only rely on your bridal beauty treatments but also to take care of your hair, skin and body at home. Eat healthy food throughout, drink plenty of water and maintain a regular fitness regime. Use products that are meant for your skin and hair type and go for regular hair trimming appointments and to avoid split ends. Maintaining a holistic, disciplined lifestyle will make it much easier to avoid last-minute skin and hair concerns.
Remember, clarity is the key. Ask yourself what you're looking for and the kind of skin and hair problems you wish to address before your big day. No one size fits all and that should be your mantra while customizing your perfect beauty regime that's based entirely on your unique needs.
Check in with your chosen makeup salon today and book an appropriate consultation.
With inputs from Boshika Gupta