Simple Hairstyle Images: 9 New Hair Style Pics for Wedding Look
Looking for a simple and beautiful hairstyle to match your outfit? We have got your back with simple hairstyle images of the season. Scroll up to know more!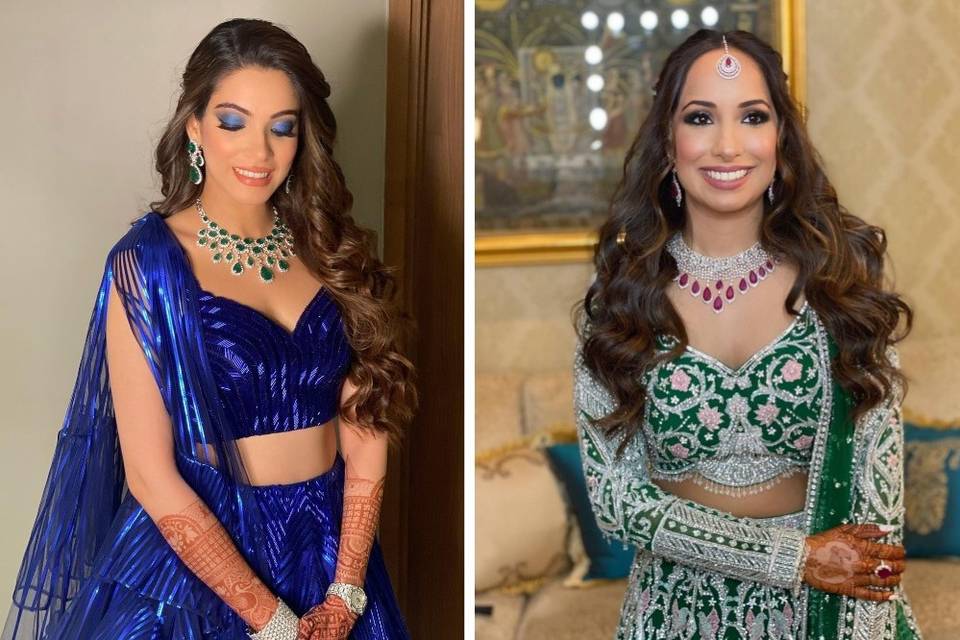 Nowadays, Simple hairstyles are trending and how! All the brides are going for a minimalist and clean hairstyle look for their wedding functions. Be it the engagement, reception or wedding, a simple hairstyle adorned with blooming accessories can top up your #Shaadi look with ease.
Taking the simple hairstyles up by the notch, loosey-goosey hairstyles have levelled the bar of new hairstyle trends. To all the brides-to-be planning to go simple with their hair game, we have got you covered with a bunch of simple hairstyle images which will amp up your #BirdalLook with charm and gleam.
We have rounded a list of simple hairstyle images which will elevate your bridal look with glam! Are you ready to go head over heels and bookmark your favourite hairstyle image? Go get saving your best simple hair style pic!
The Wavy Way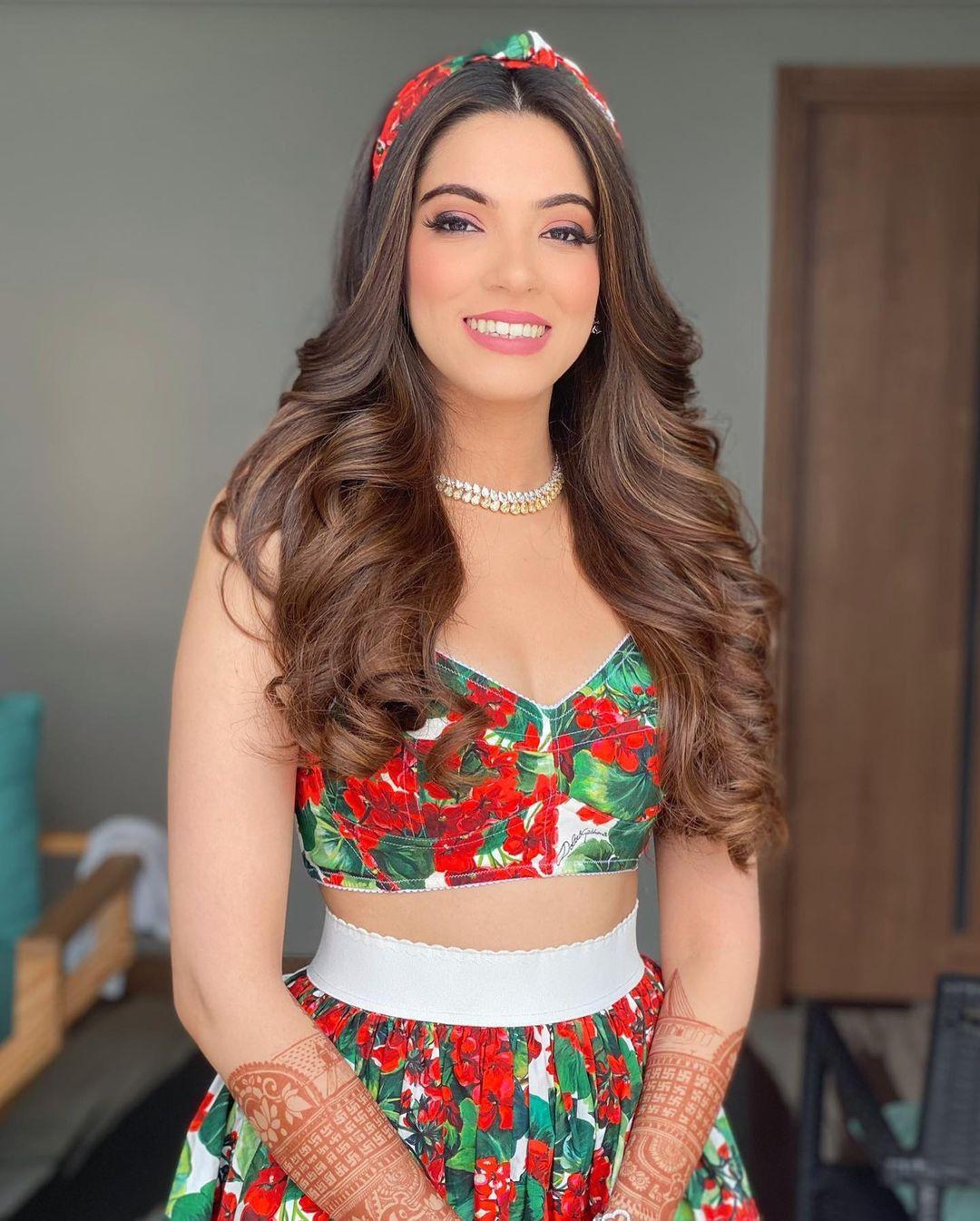 Are you that bride who loves everything simple and elegant? If yes, then this simple hair style image shows the best-suited hairdo for you! Get ready to enter your world of new beginnings with this fairy-like look. Loose curls are always a win-win if you wish to go simple and elegant. Top up the essence of loose curls with elegant accessories and celebrate your engagement function with glitz and glam. This simple hairstyle topped with loose and soft curls will give a beautiful romantic appeal and your hair. Are you ready to be the #Diva of the night?
Oh-So Elegant Hollywood Waves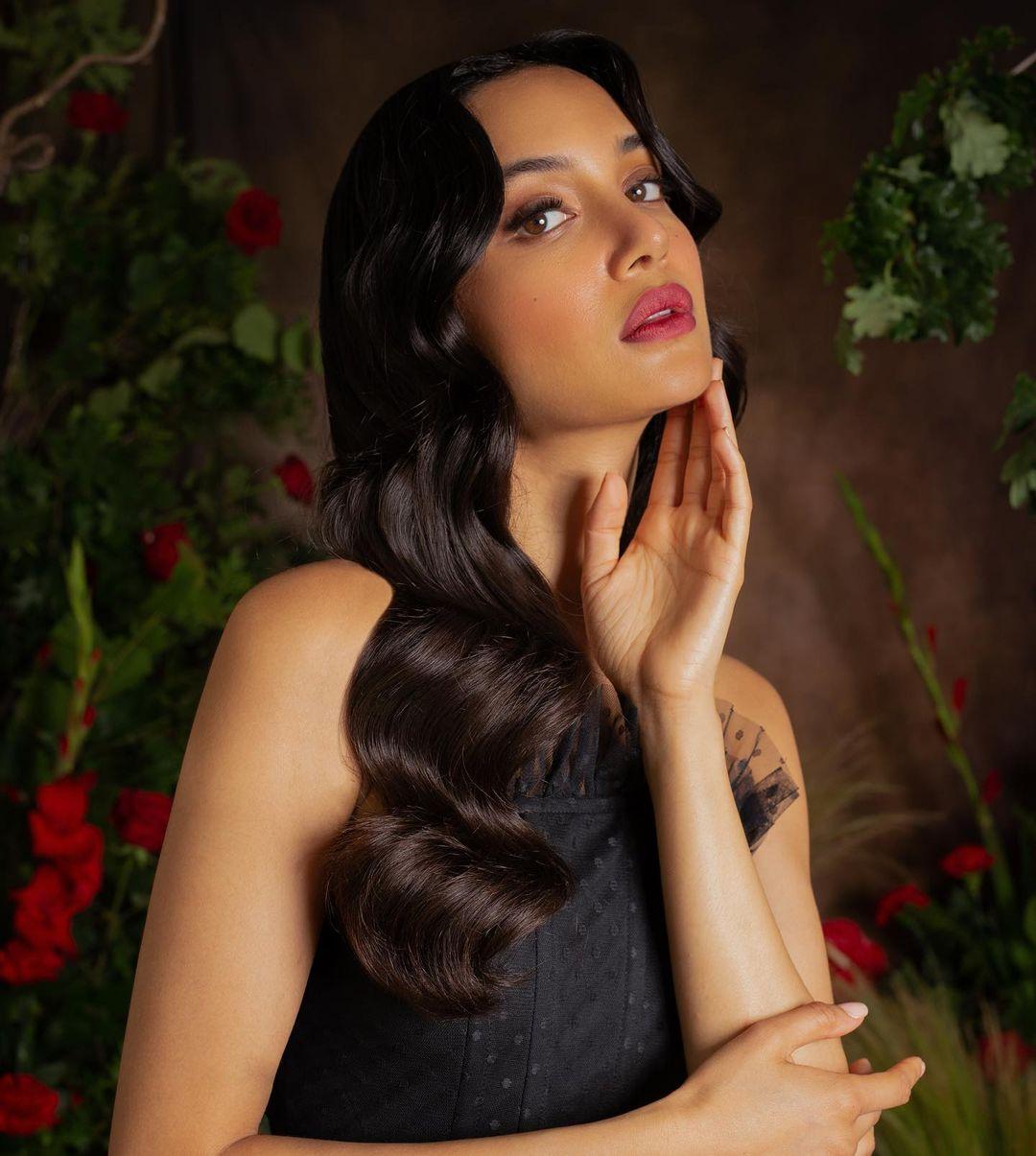 Image Courtesy: Amir Naveed Hair
Are you a fan of perfect curls? Say no more! This simple hairstyle will add oodles of charm to your pre-wedding and post-wedding look. From smooth waves to the symmetry of hair strands, this simple hair design looks gorgeous. Why opt for a normal hairstyle when you can go all-out with these enchanting Hollywood waves? This simple new hair style image is all you need to roll the ball of glam with elegance.
The Breezy Beach Waves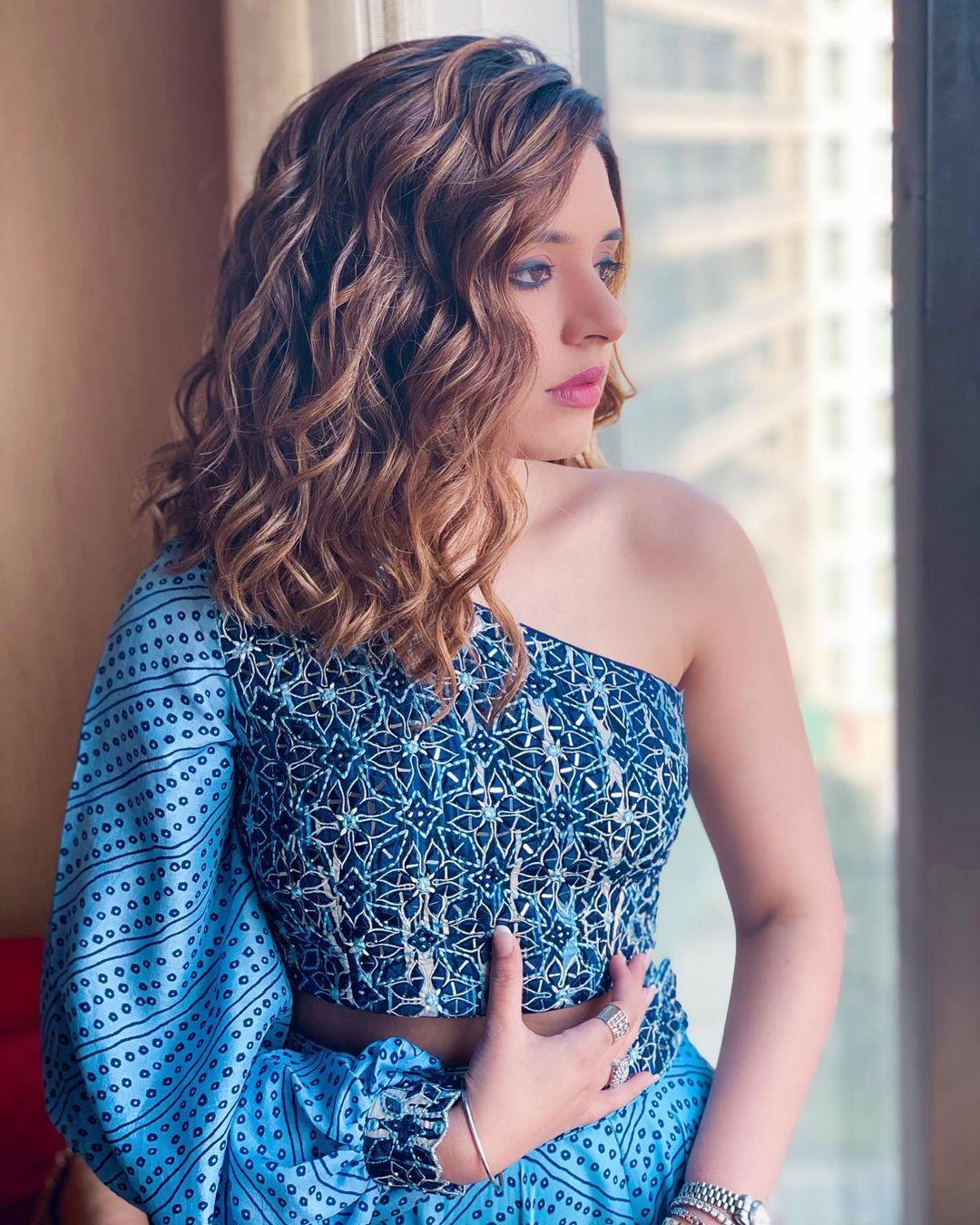 Whether you have short hair or medium-length hair, beach waves always top the wedding function look with eminence. This new simple hairstyle has crossed the bar of trend and given a sheer look with frizzy yet beautiful beach waves. Want to get the #Heroine vibe on your wedding functions? Level up your wedding functions with this ultimate simple hairstyle while you make tonnes of memories with your loved ones.
Gorgeous Finger Waves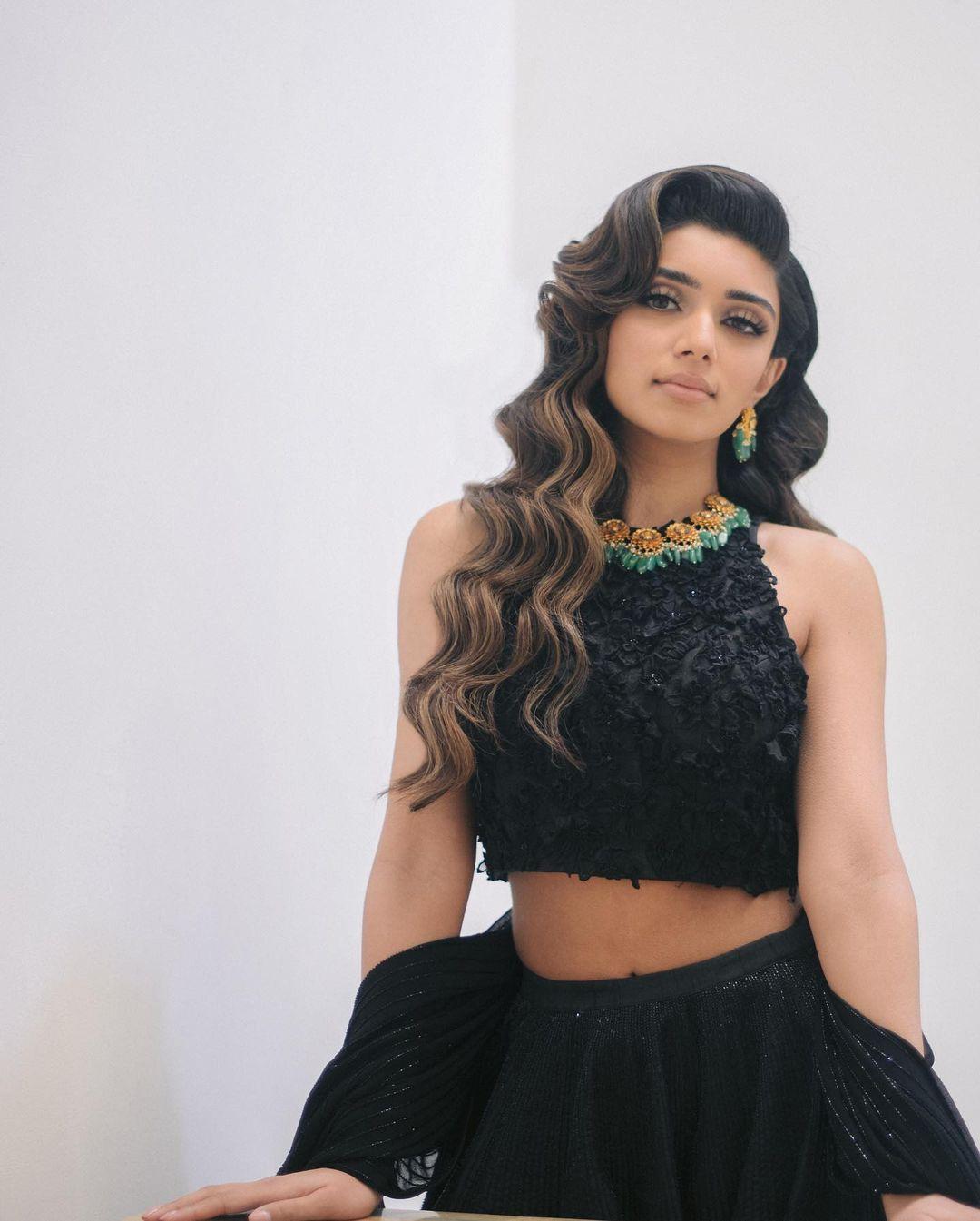 Image Courtesy: Amir Naveed Hair
Have you ever heard of a finger waves hairstyle? This retro hairstyle will make you look dead gorgeous at your reception ceremony. This simple hairstyle photo is one of the most trending hairstyles to consider for your function look. Don't want hair accessories or floral jewellery? Say yes to a simple hairstyle and opt for a royal finger wave hairstyle. This hair style image will look whimsical. The guests will be smitten with your reception look.
The Pearl-Bun Affair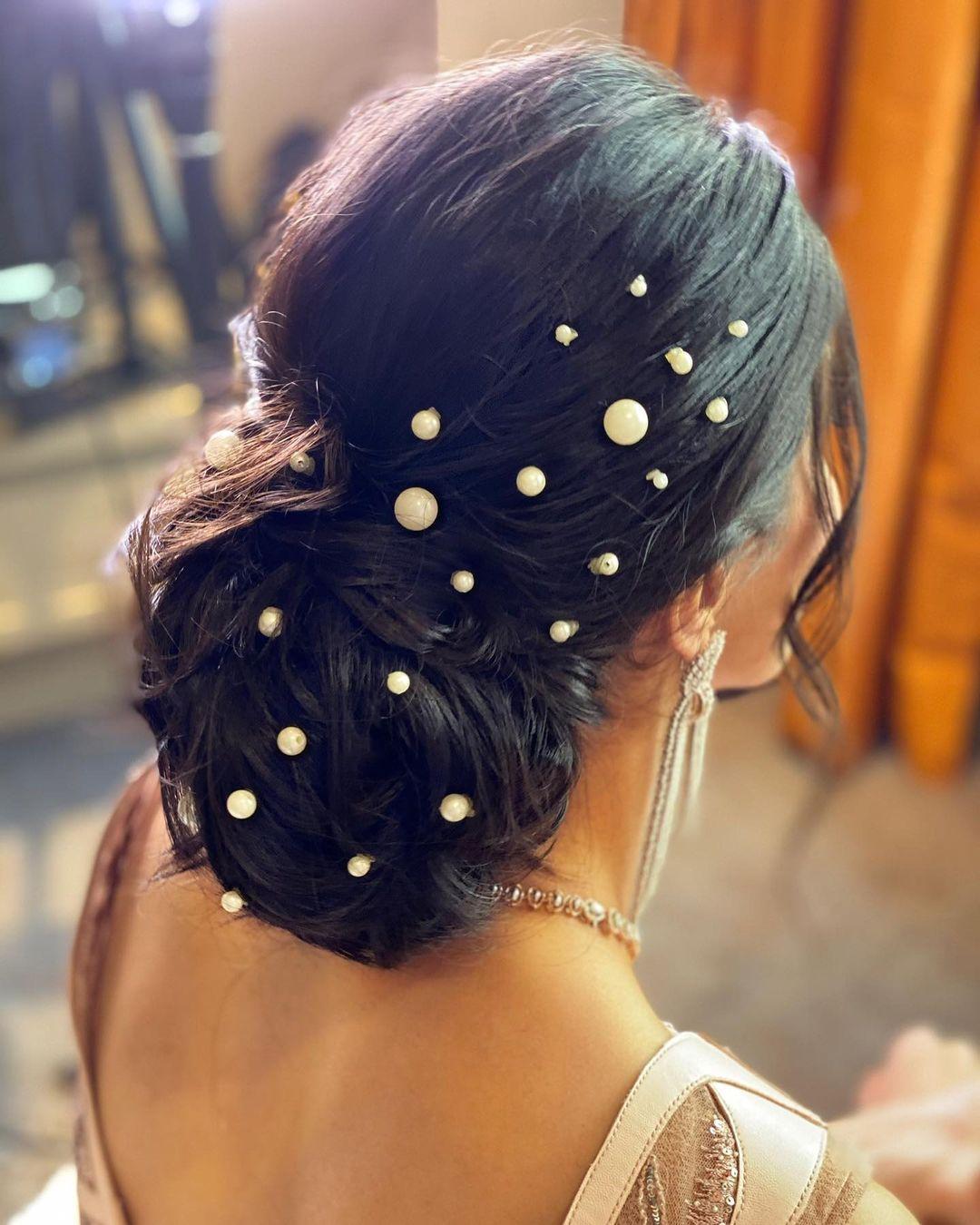 We cannot get over this dreamy wedding affair look! Are you crazy about hair buns, hun? This simple hairstyle is the right pick for you. If you are that bride who has long and heavy hair texture, this simple hair style pic is fuss-free and pretty for a D-day look. With easy twists and turns, this simple and beautiful hairstyle slays the look. Brighten this simple hairstyle with dainty pearls to highlight your princess look with ease. We love how the loose curls are framing the face!
High Ponytail for The Glam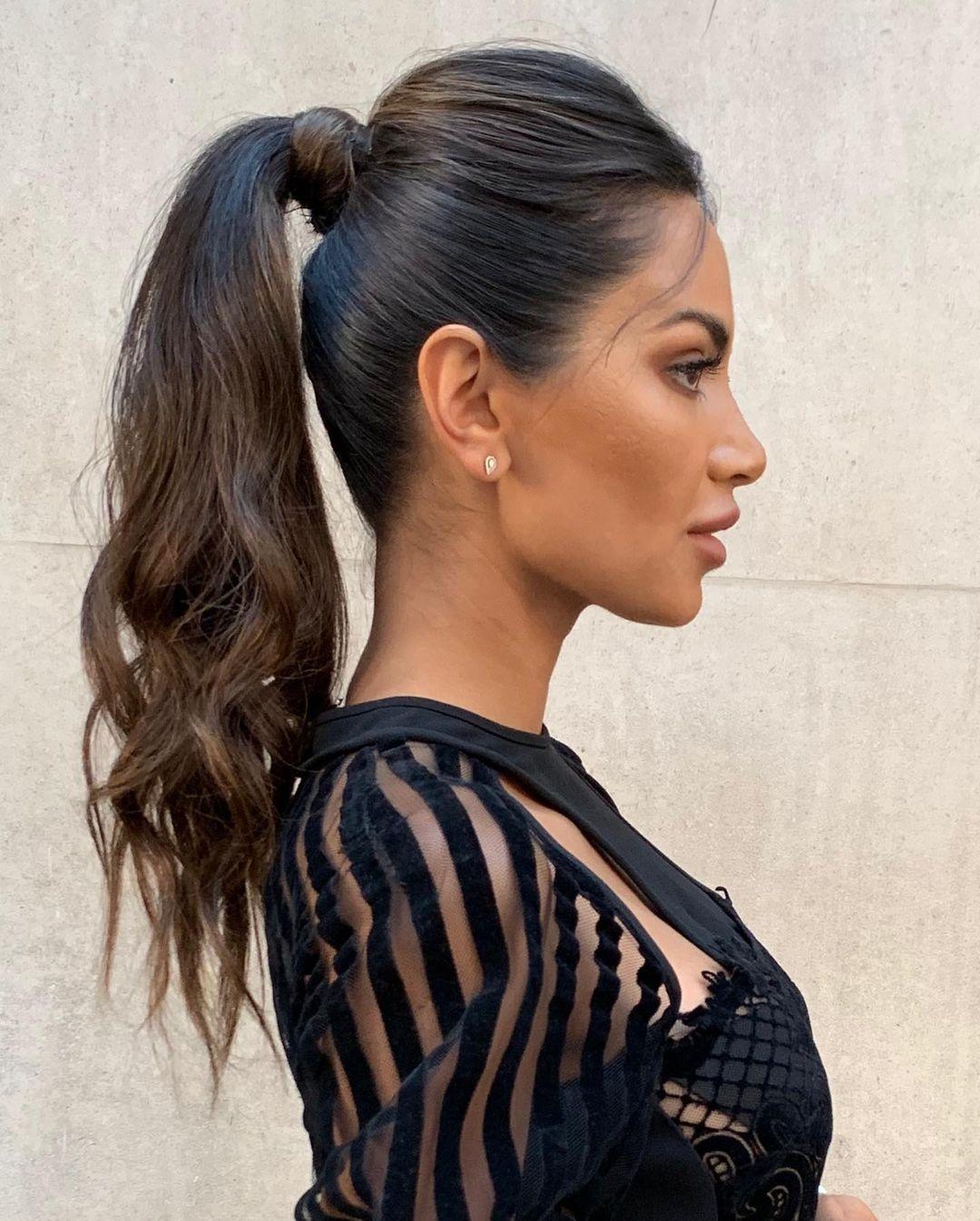 Image Courtesy: Aamir Naveed Hair
To all the girls who don't wish to go OTT, this simple hairstyle is the perfect choice for you. Who doesn't love textured ponytails? This simple hairstyle design gives a chique look! We love how the hair strands have played the perfect knot on the ponytail. Do you know what's trending these days? A classy bridal ponytail hairstyle! The breezy waves on the ponytail are what makes this look stunning. Raise the style quotient while you opt for this simple new hair style and flaunt your beauty to the fullest.
The Wall Of Straight Hair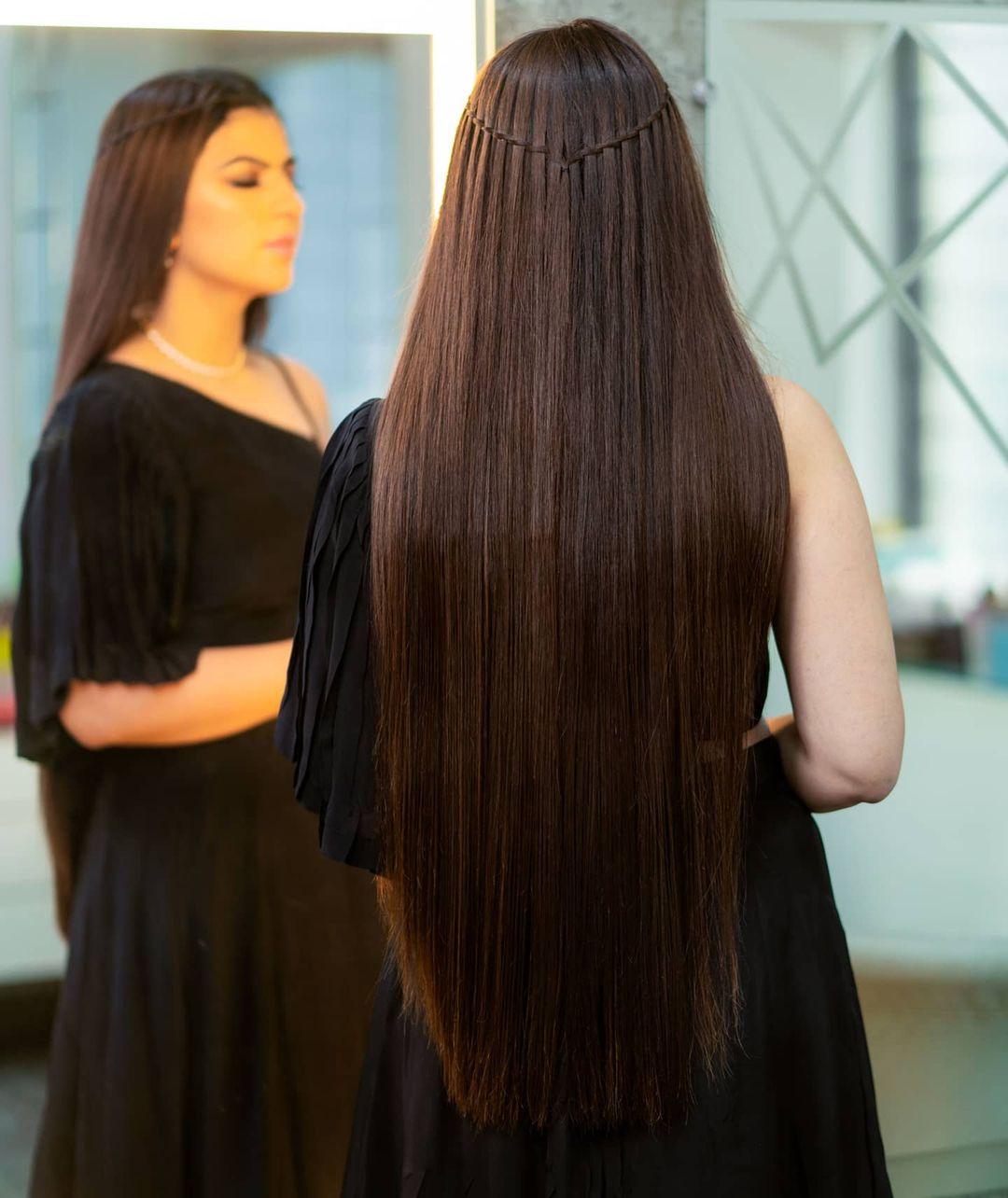 Image Courtesy: Aanal Savaliya
Have a soft corner for twisties but don't wish to add much to your bridal hairstyle? This simple hair style image has blocked all the ways to elegance and style. We are swooning over the delicate twisties highlighting on the straight hair. Blow off your pre-wedding functions with this simple hairstyle look while you gather the eyeballs of the guests! This 'rapunzel' look is all you need to hit the stage of rituals with a princess vibe.
The Voluminous Curls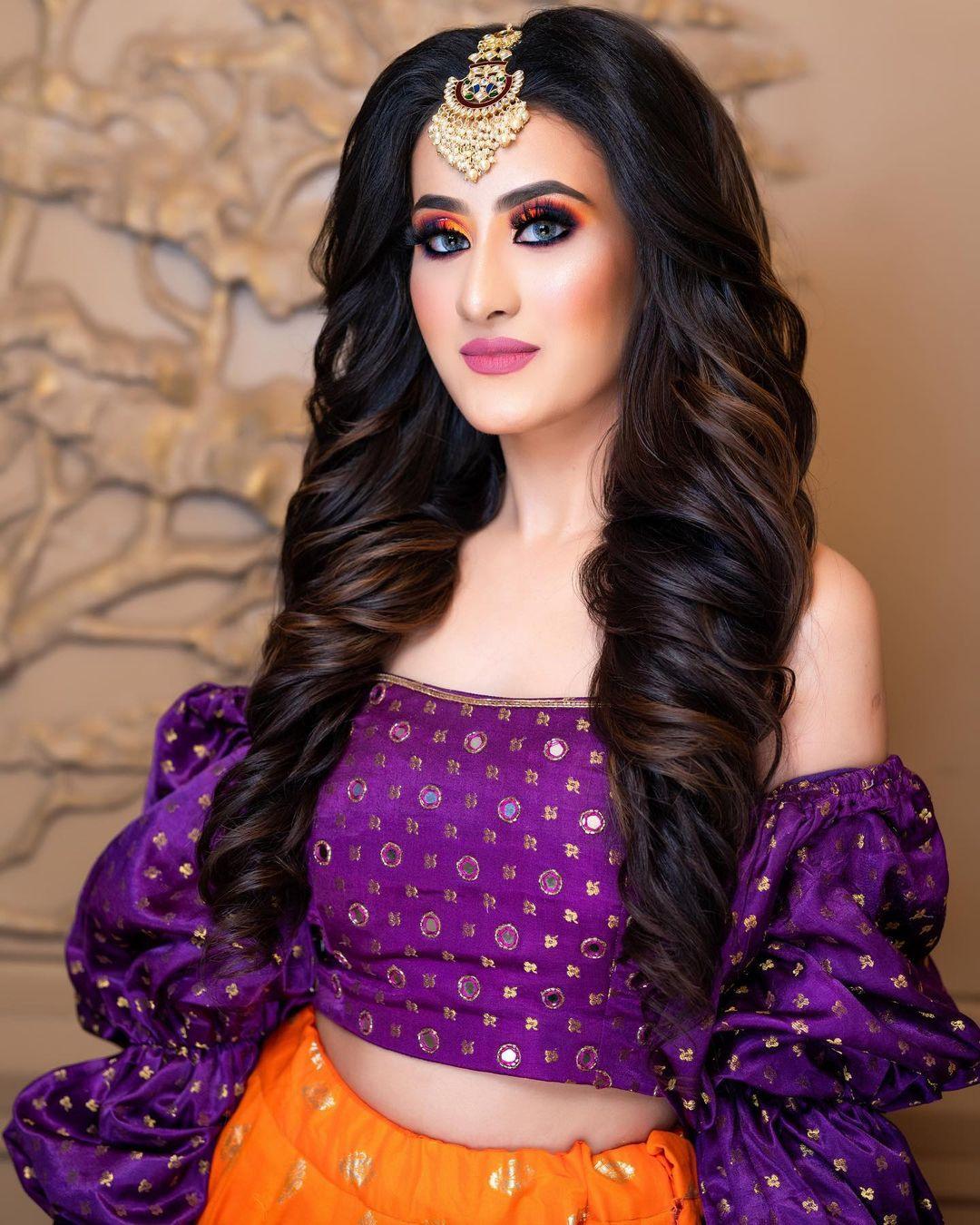 Have heavy hair and wish to go for a simple hairstyle? Shoutout to the prettiest simple hair style image we have ever come across! One can hardly go wrong with heavy curls. This appealing hair style image is perfect for a fun sangeet and magical mehndi function. Add a dose of glitter to your simple open hair look with this simple and beautiful hairstyle! Wish to add something special to your simple hairstyle? A gleaming accessory will top the hairstyle with fervour.
The Blooming Butterfly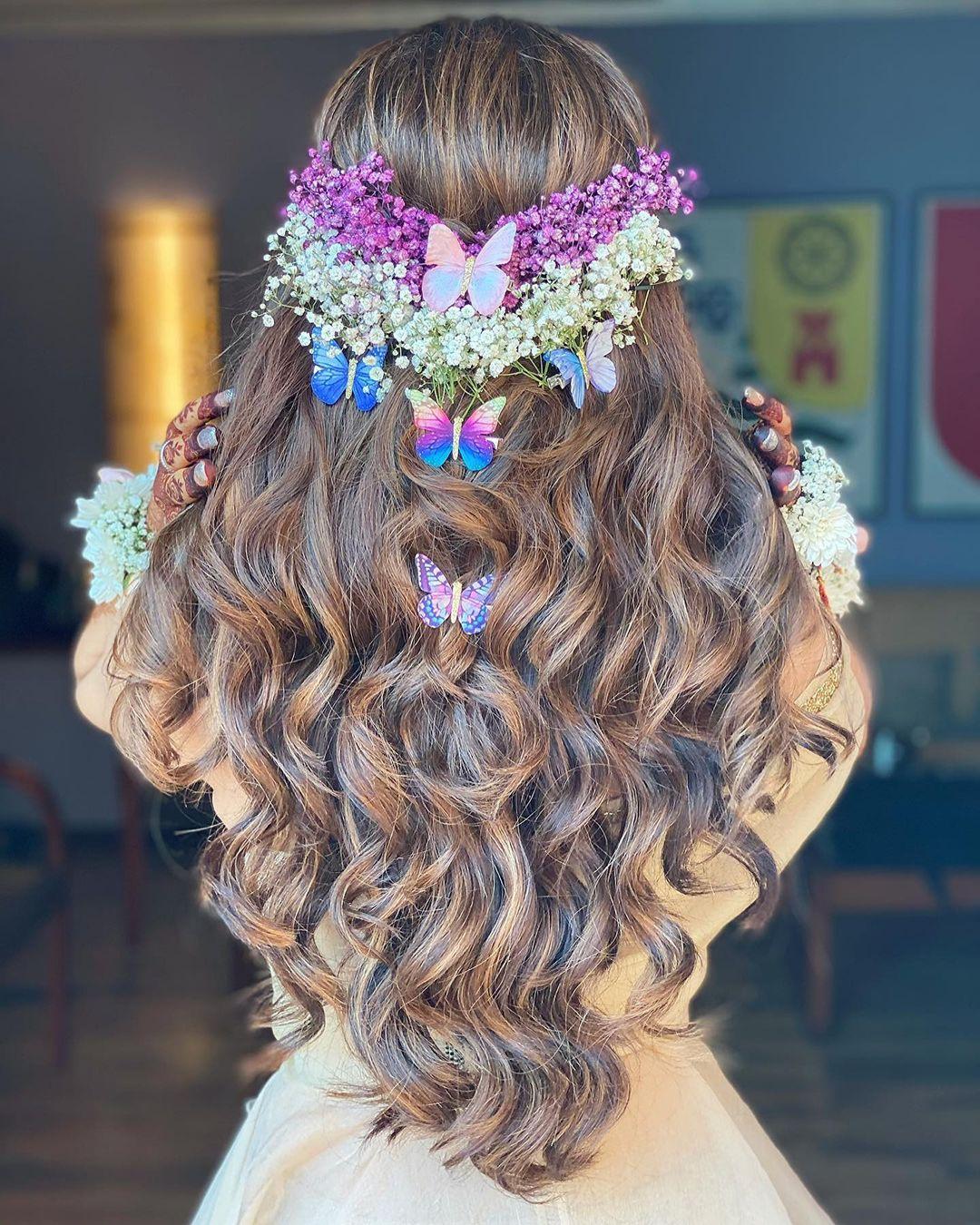 This butterfly inspired hairstyle is all kinds of beautiful! What's better than topping up a simple hairstyle with flowers and accessories? This simple hair design is all we need to start the journey of new beginnings in style. The baby breath on soft curls is blooming!
Amp up your wedding look with these beautiful simple hair style images and coordinate your beautiful wedding dress accordingly. Adorning a simple hairstyle with cutesy accessories brightens the texture of hair with finesse. Keep it classy and beautiful with these new hair style pics and flaunt your bridal beauty to the fullest. These simple hair style images are apt for sangeet, mehndi, Haldi, wedding and reception functions as they are easy to execute.
Did you save your favourite simple hairstyle image? Let us know your thoughts in the comments below!