16 Dainty Baby's Breath Hairstyle Ideas for Brides & Bridesmaids
Digging the internet for fresh new hairstyle ideas this wedding season? Check out these baby's breath hairstyles to end your hunt right here.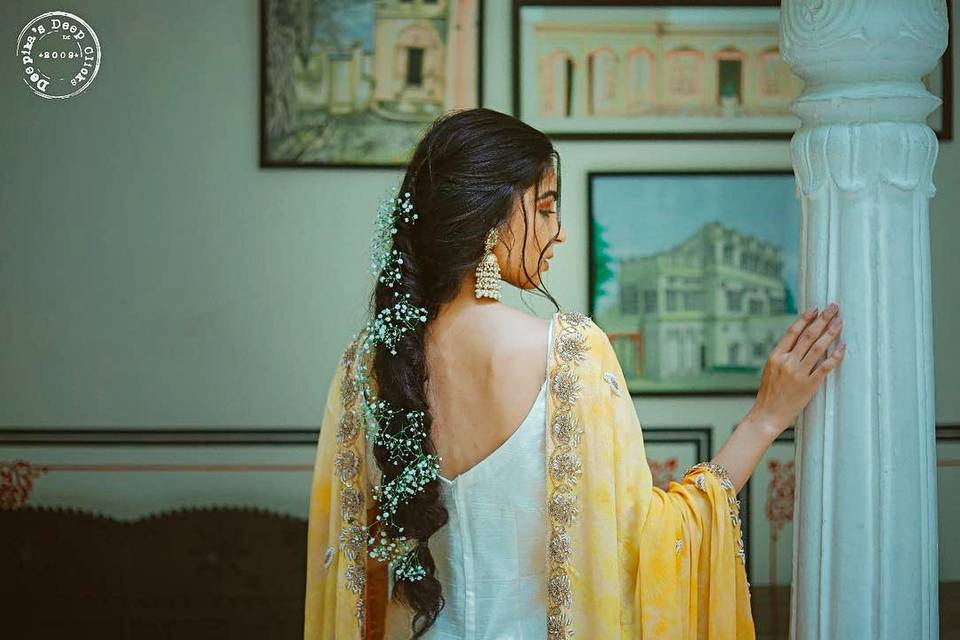 Whether you want to go all OTT with your hairstyle or just want to keep it super minimal, baby's breath flowers just know how to do either job well enough to give you the look you desire. These little buds from the family of carnations are super dainty and fuss-free to work up with for hairstyles for any occasion.
Baby's breath flowers have been all over the space in Indian and Western weddings and there's no chance anyone can ever feel overwhelmed with its use. They're delicate and absolutely alluring and are one of the most ideal flowers to adorn your hair with. Moreover, they have been widely used in other wedding elements like wedding decor, Jaimala designs and phoolon ki chadar.
So, if you're on a lookout for hairstyle ideas that are attention-grabbing and game-changing, baby's breath hairstyles can be bet on with closed eyes. Check out all the ideas and ways you can add the freshness and aesthetics of these tiny beauties in your wedding hairstyles.
Buns Out
Since bridal buns are the most ideal hairstyles for brides for the wedding day, buns adorned with the beauty of baby's breath are sure to take the wedding look to different heights. Moreover, they won't weigh your hair down! Mix them up with other flowers to give dimension and depth to the hair bun and see it flip your whole look from basic to "Oh my god, your hair looks gorgeous".
Red cockscombs with a bunch of baby's breath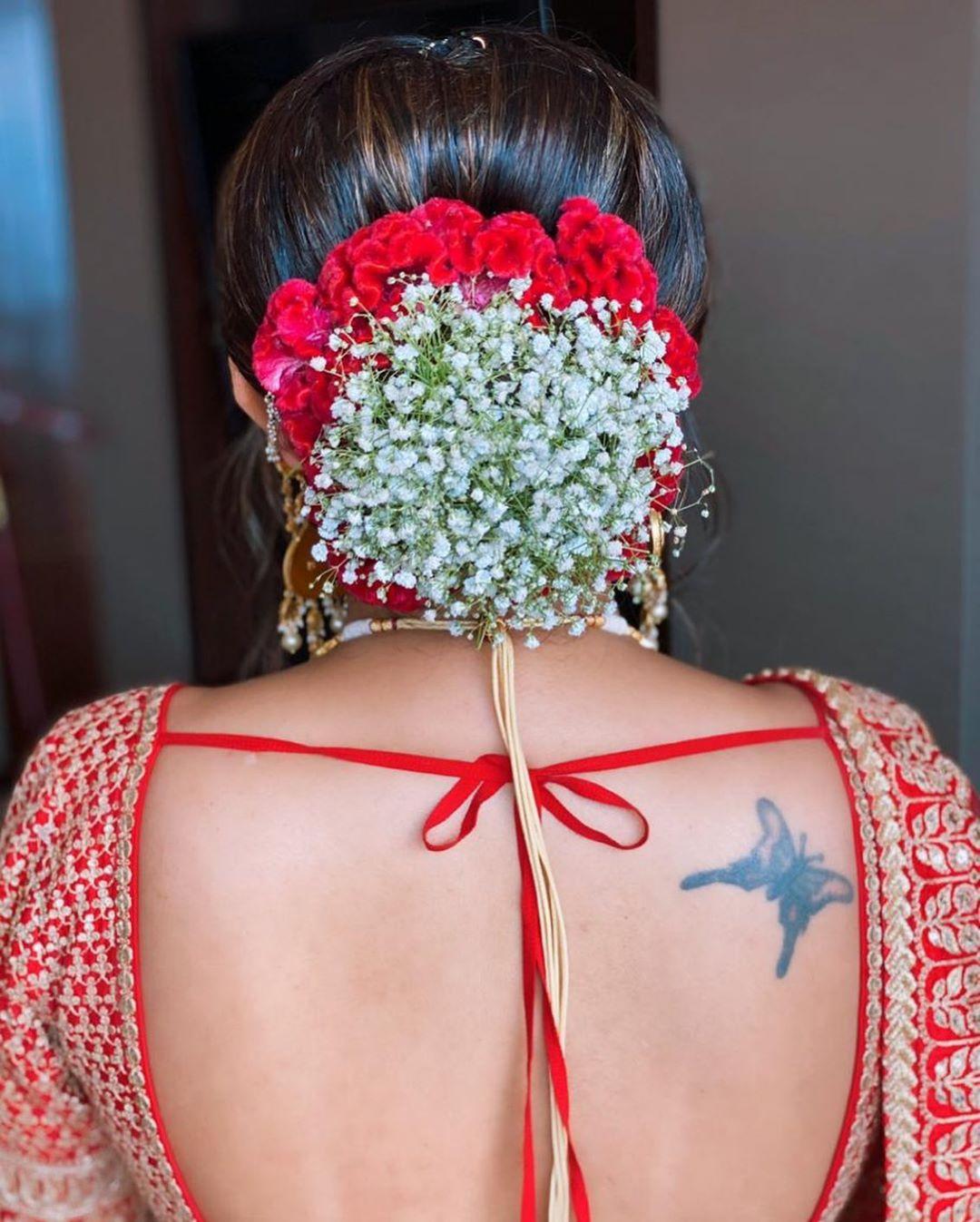 White petals with hints of baby's breath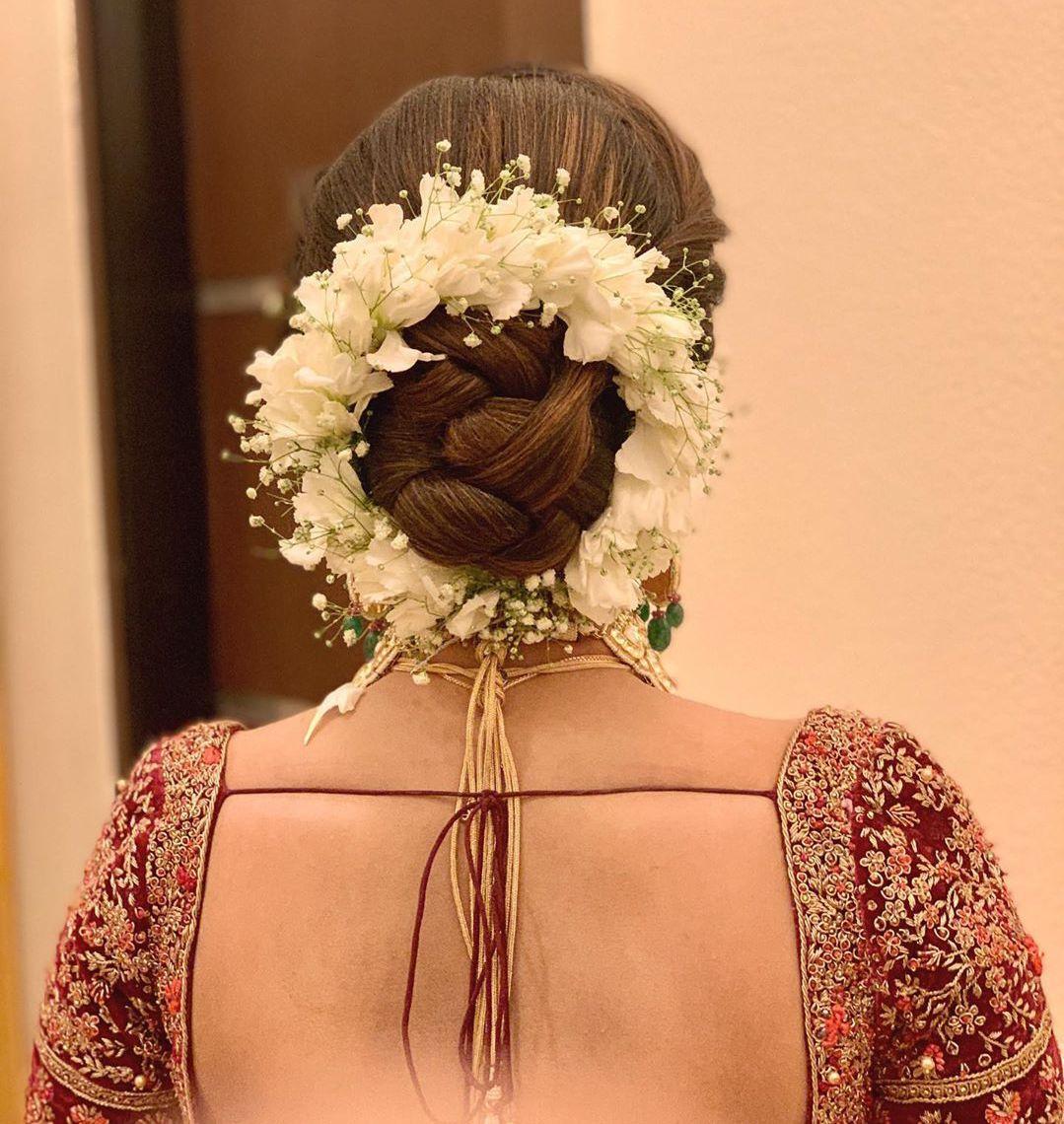 Braided bun lined with baby's breath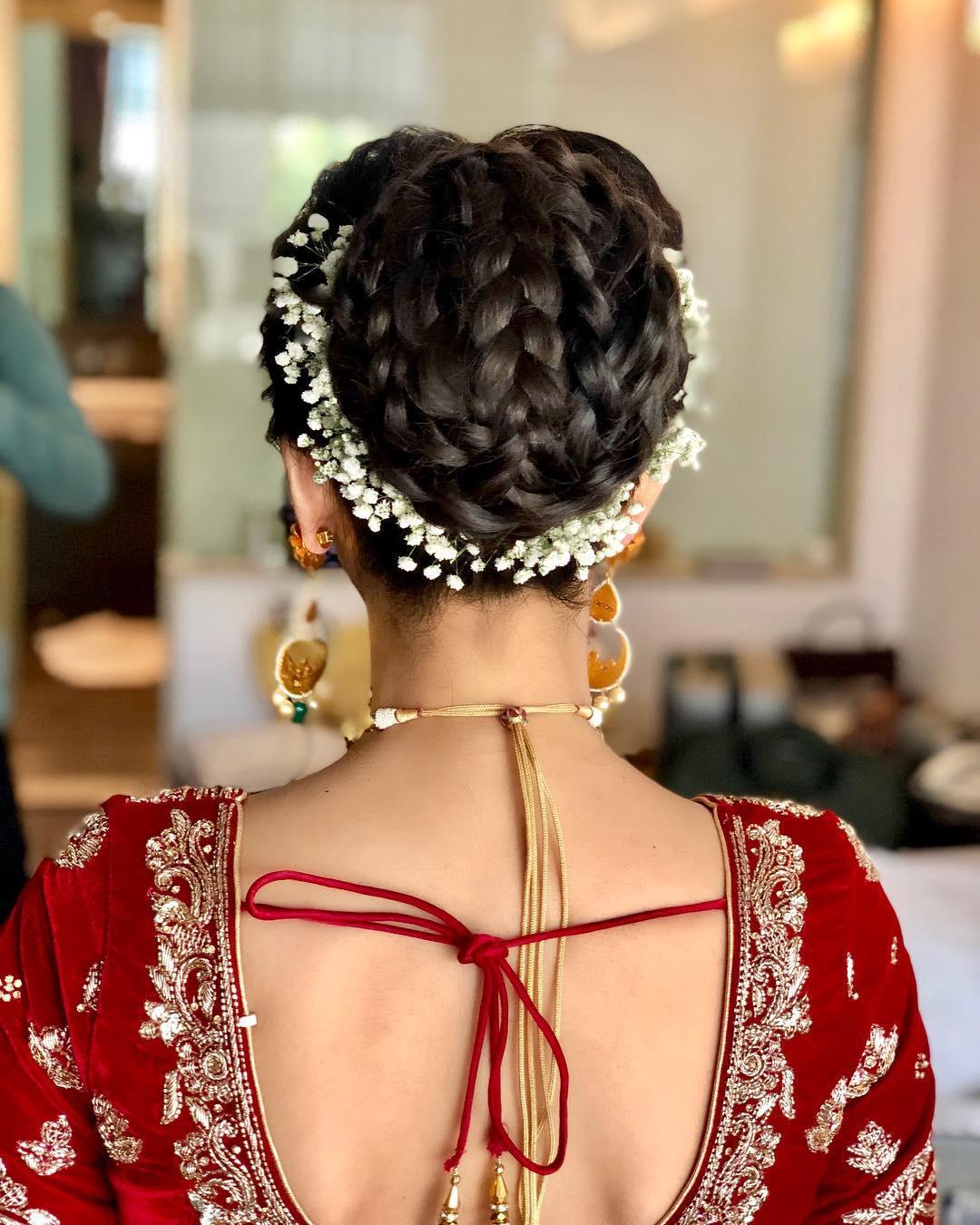 Baby's breath with mogra buds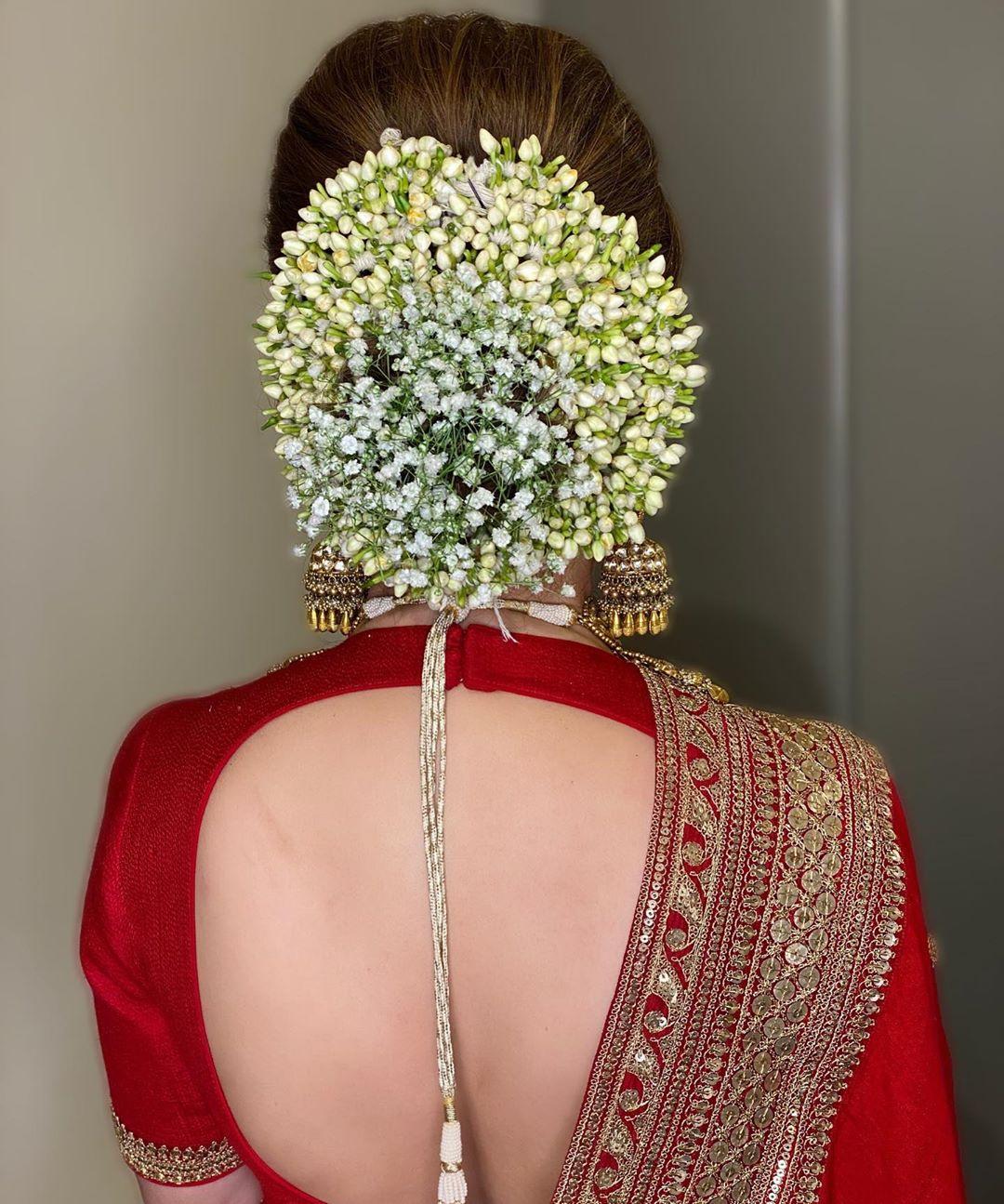 Lavender lush and baby's breath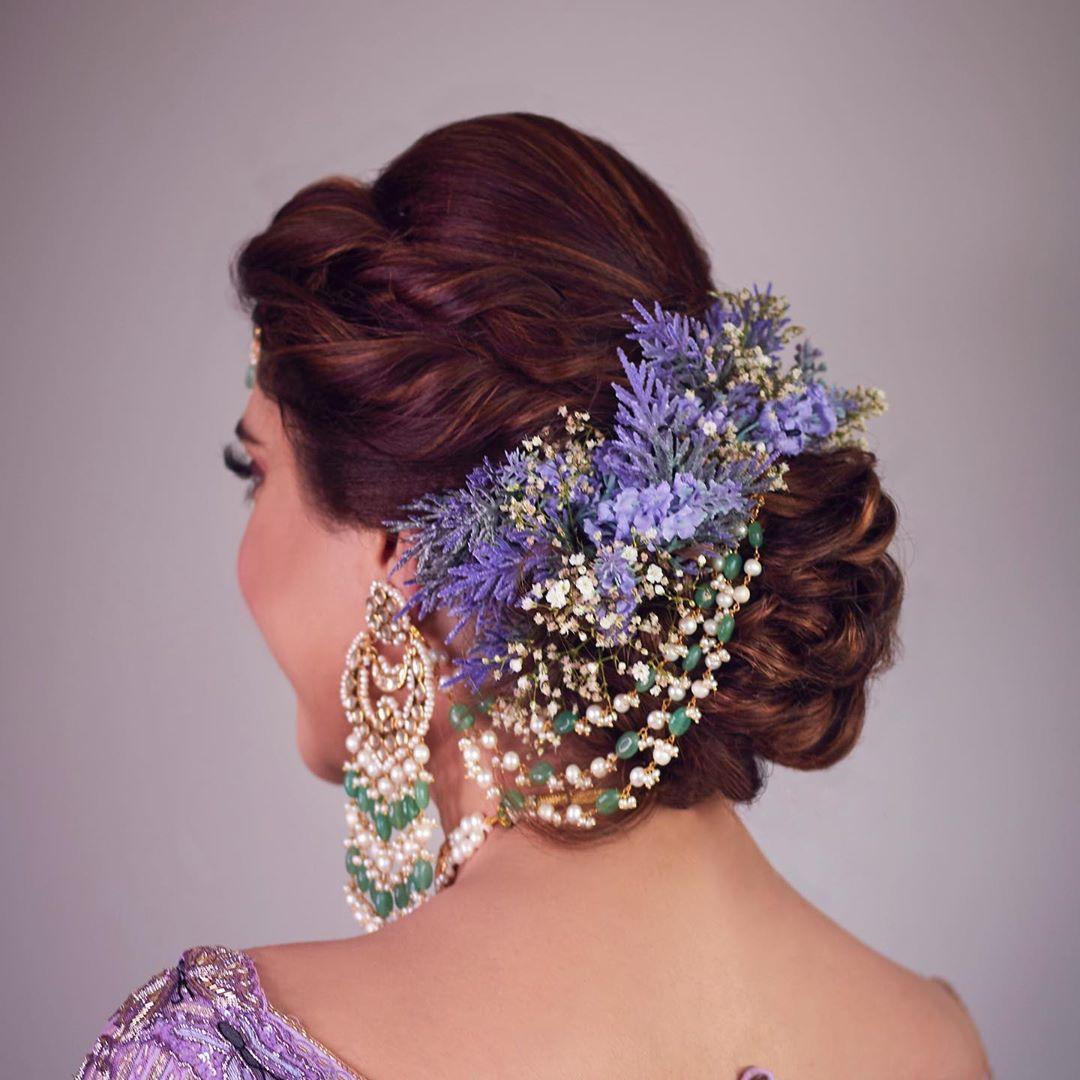 Crown it up!
Crown braids are one of the hairstyles nobody can ever go wrong with and beautifying them with the gorgeousness of baby's breath only add a subtle vibe to the whole look. Such hairstyles are perfect for smaller ceremonies like haldi and mehndi. The idea is to keep your whole very classic and minimal and let your hair do the talking.
Rose bun and strands of baby's breath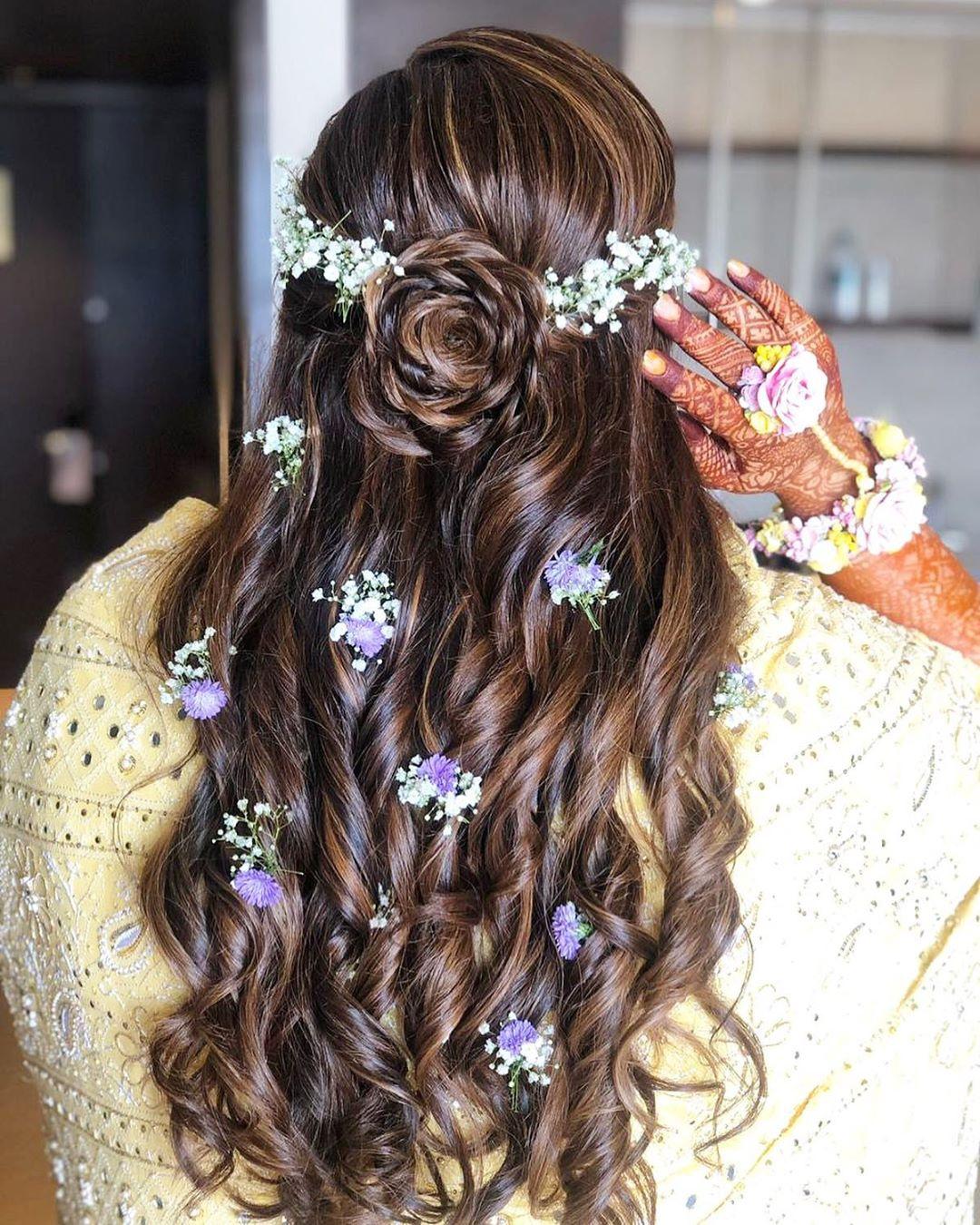 Overall crown braid tucked with baby's breath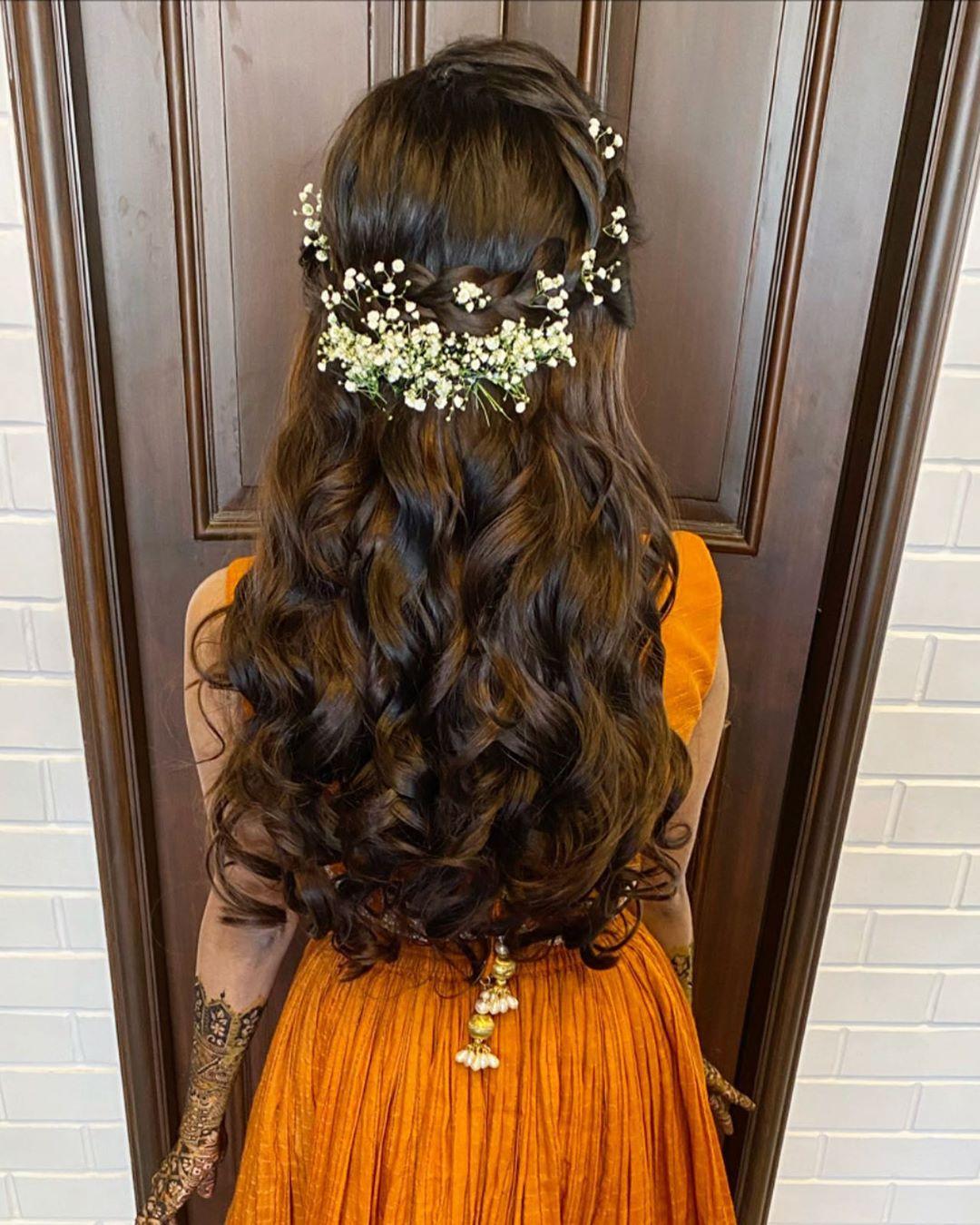 Clustered with baby's breath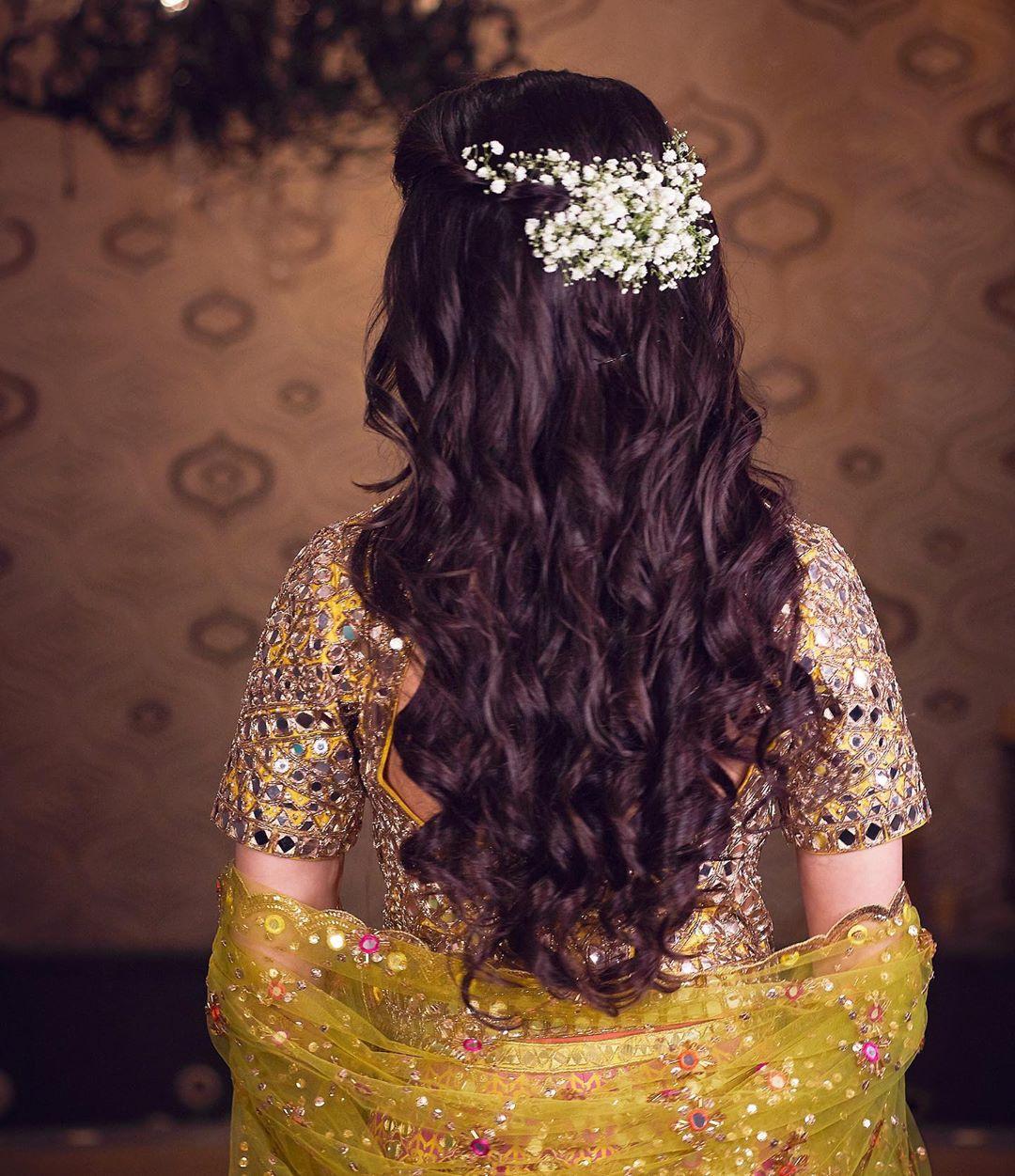 Baby's breath cum hairpin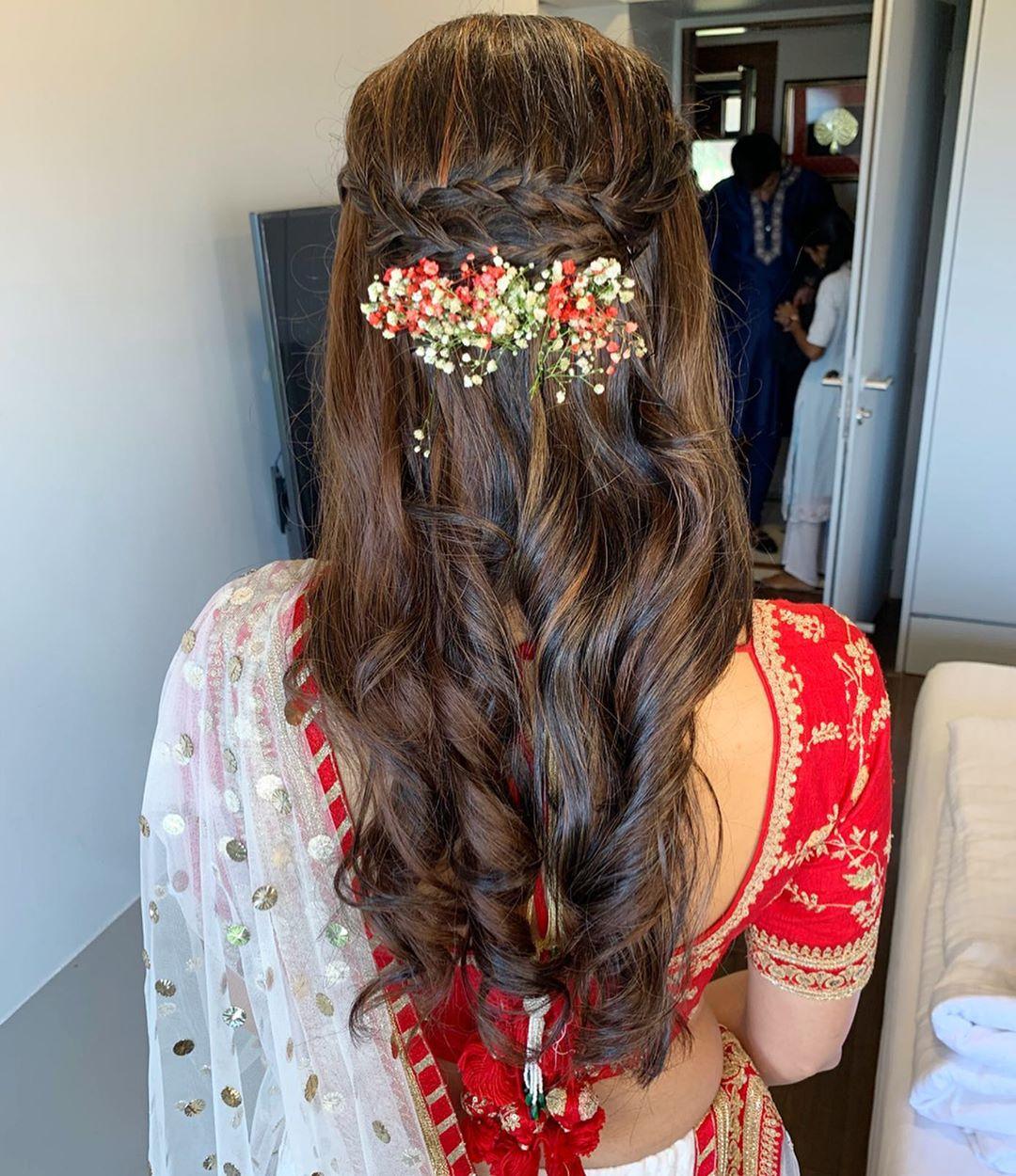 Image Courtesy: Makeup by Smita
Made for braids
Baby's breath flowers, when adorned with the already beautiful braids, make the hairstyle super stylish and effortless in no time. Feel the braid is too basic, too flat or just not that attractive, bunch up these tint buds and tuck them in the braids for a unique hairstyle and flaunt it like its hot.
Bubble braids with baby's breath tucks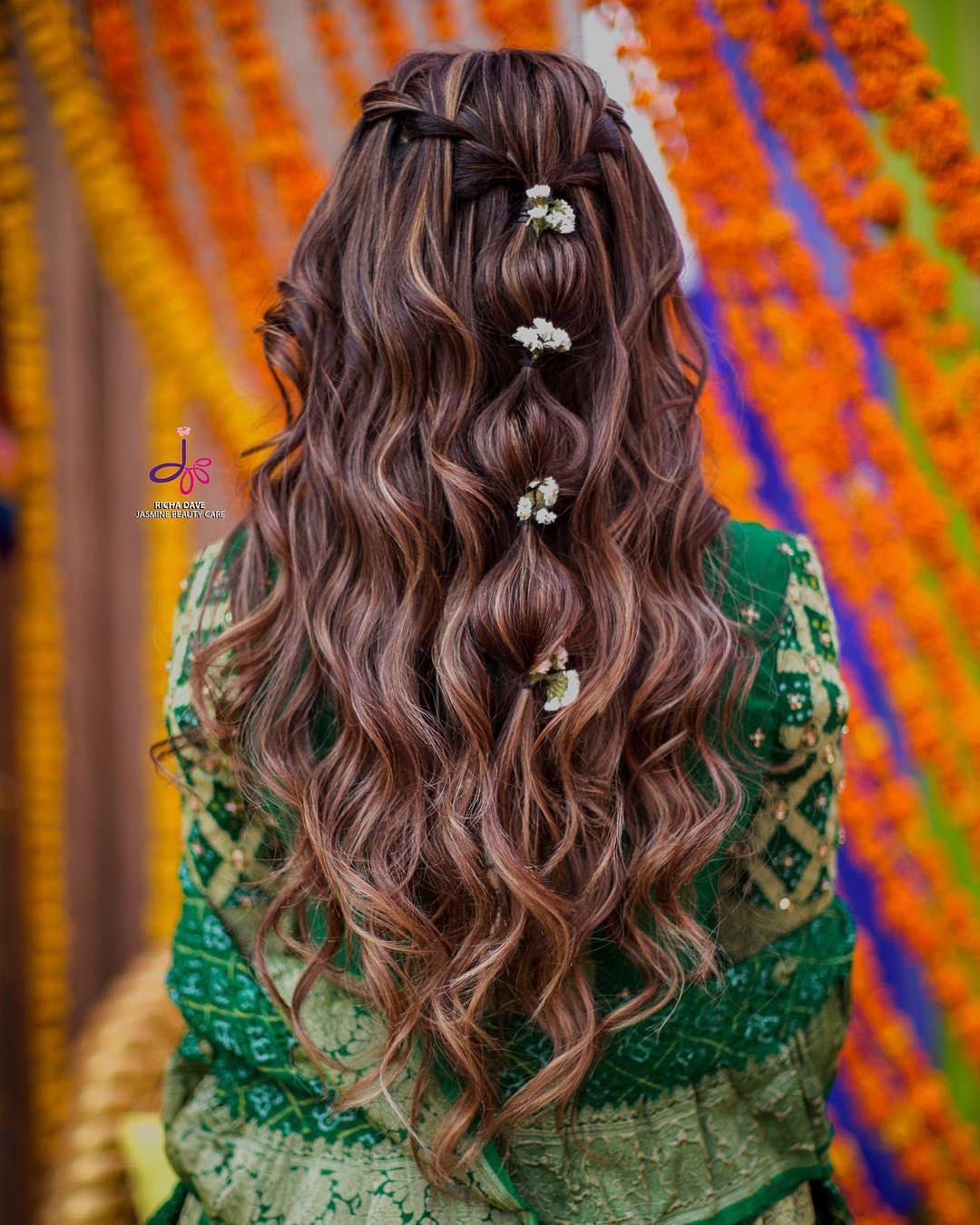 Swirled up baby's breath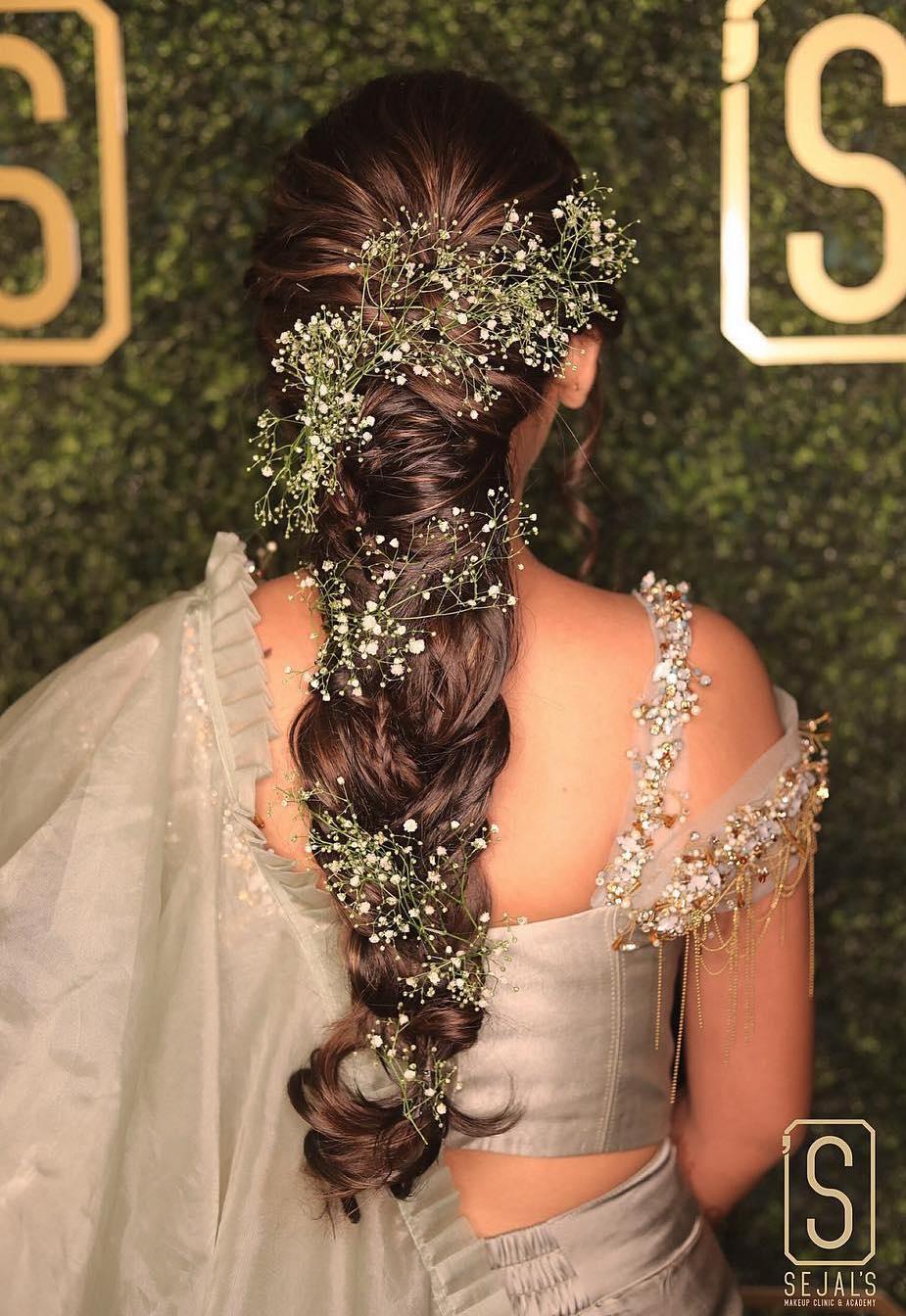 Image Courtesy: Sejal Savaliya
Baby's breath wrapped with other blooms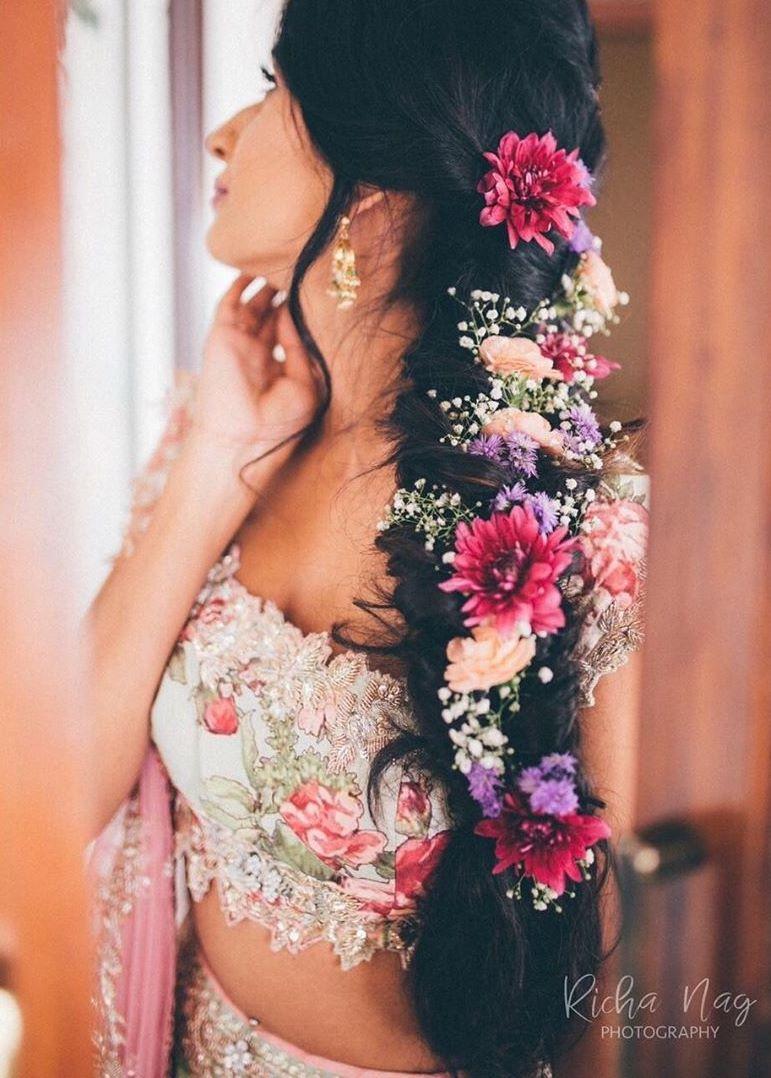 Baby's breath braided in fishtail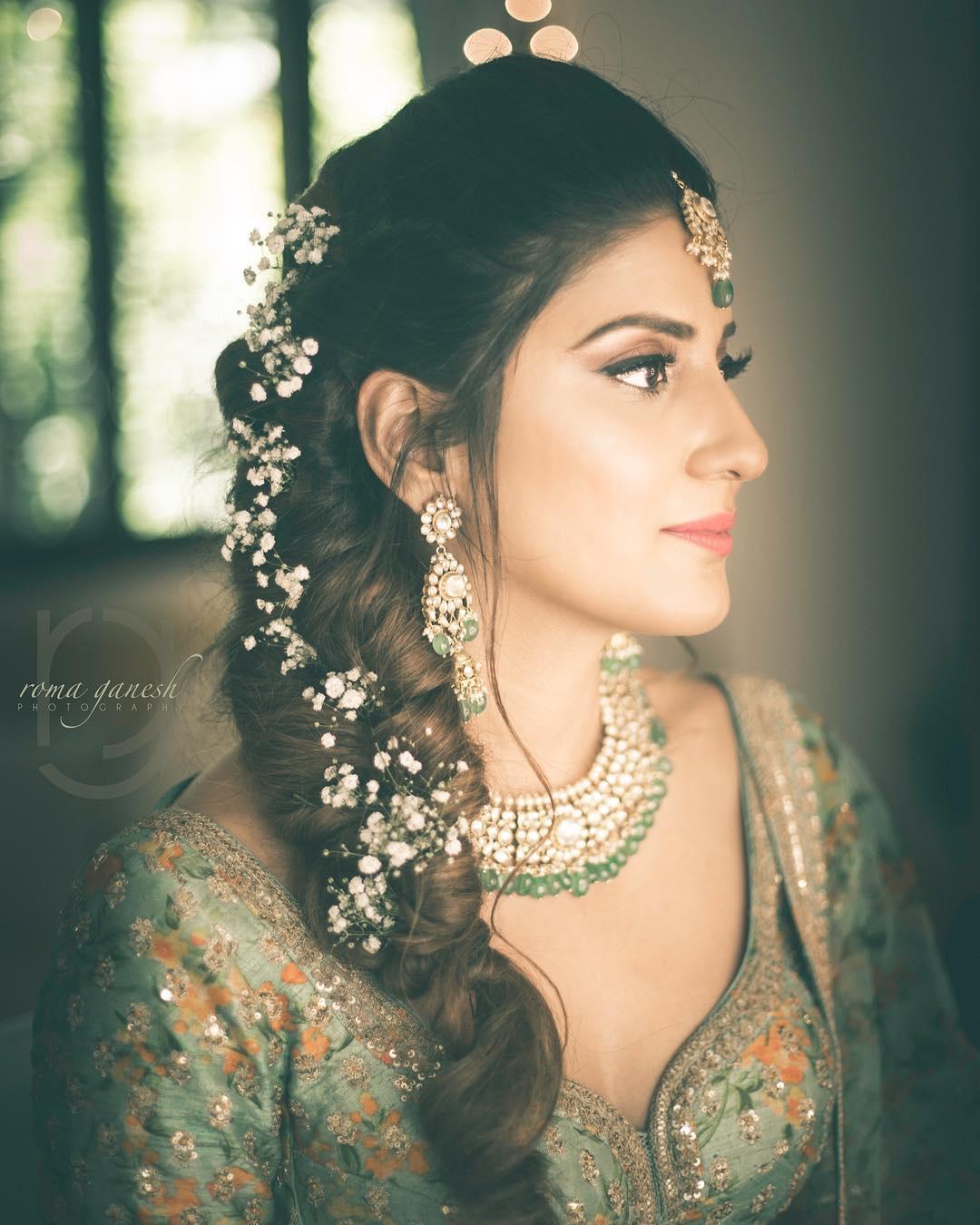 Let 'em loose
Going all out and wavy with your locks? Add a bit of a drama by adding baby's breath flowers to your open hairstyle. Just tuck a few buds here and there in those luscious curls and you're all set to grab some attention. Well, you just cannot go wrong with open hair beautified with pearl-like beauties.
Knotting it up & scattering with baby's breath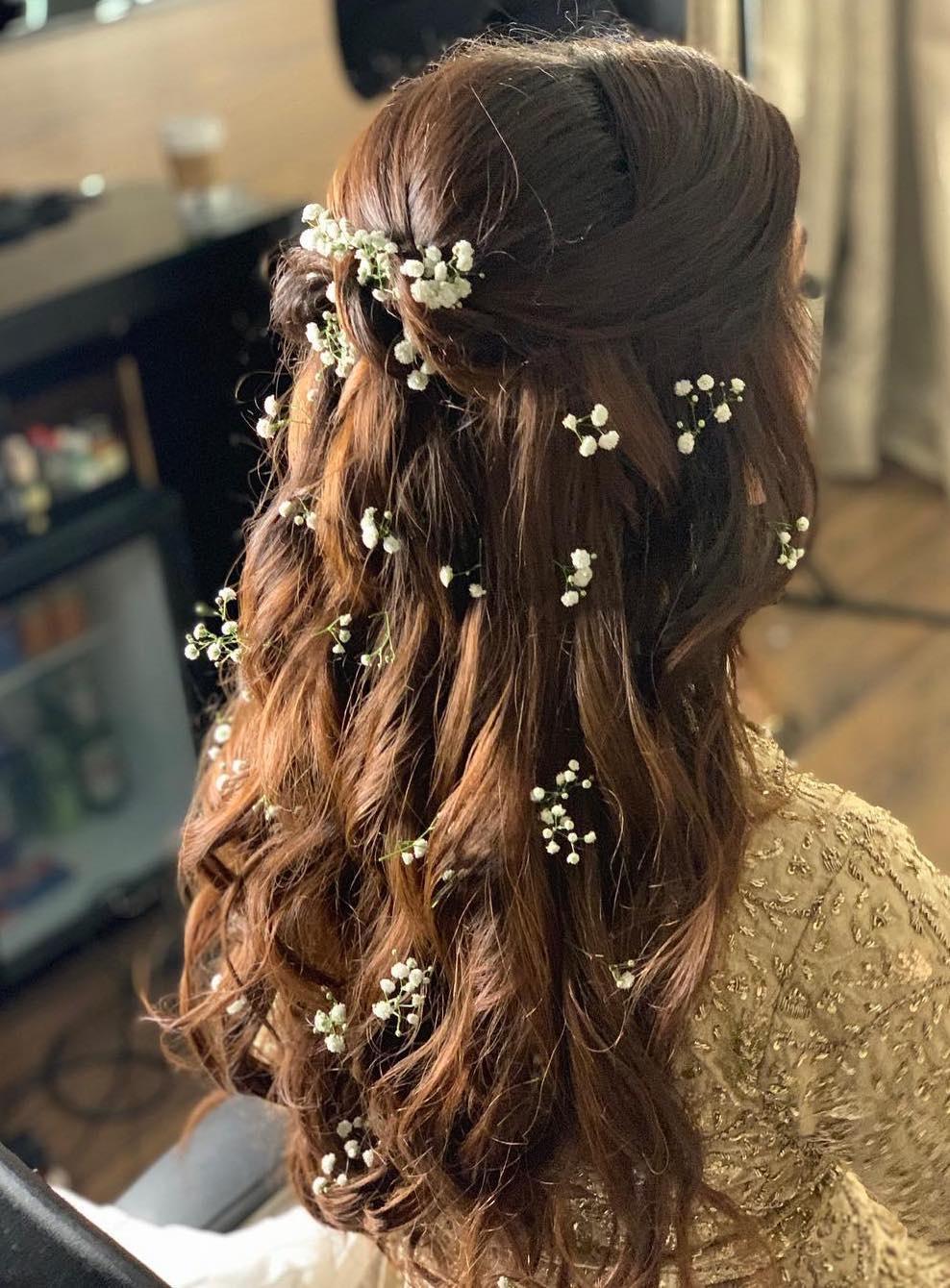 Image Courtesy: Hot Hair Balloon by Anchal Morwani
Half-tied with baby's breath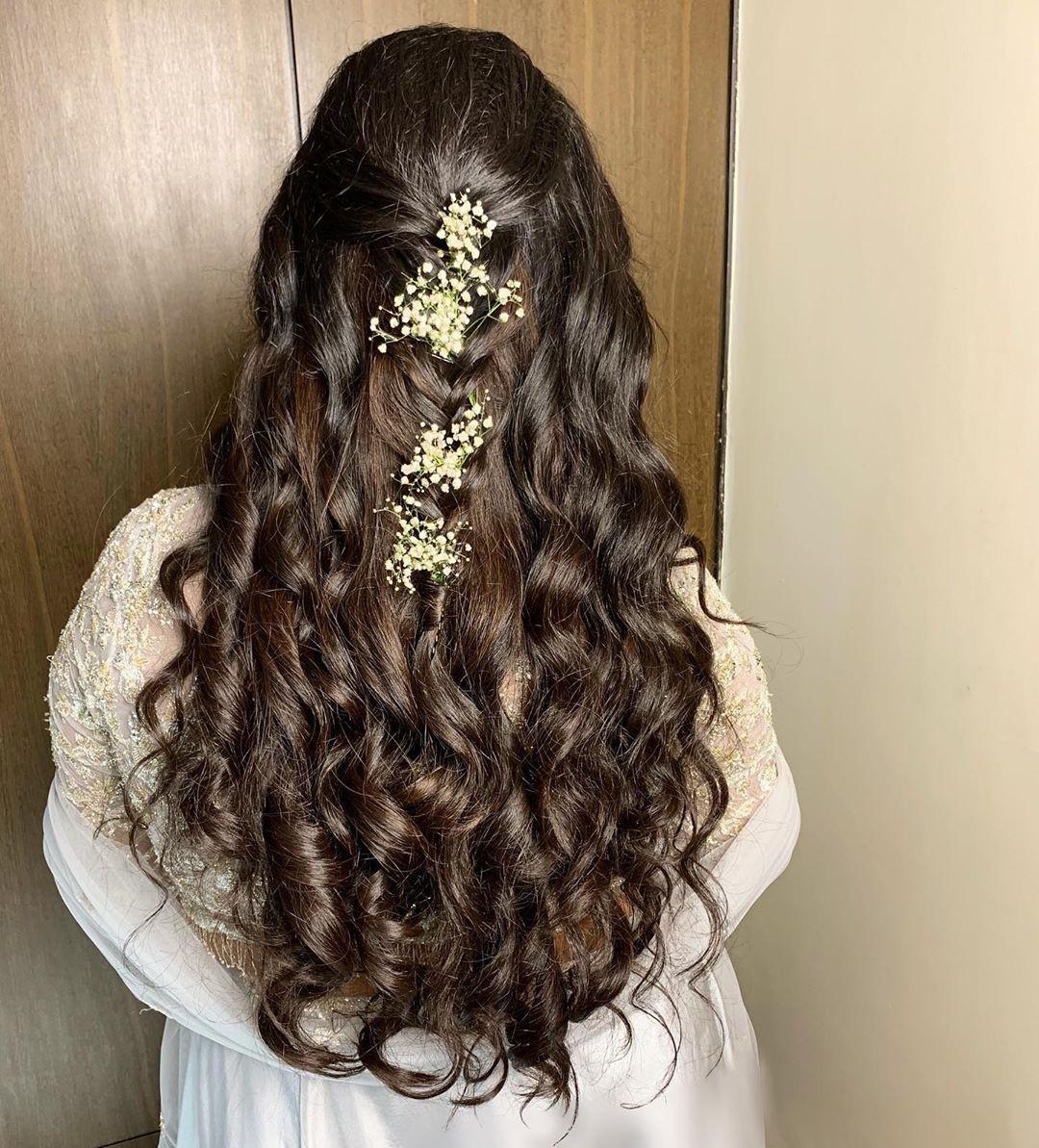 Image Courtesy: Makeup by Smita
Roses, baby's breath & goldy locks
Image Courtesy: Reba Khan
Phew, who knew baby's breath flowers could become such a stunning hair accessory without weighing your hair down with its bulk. They're light and airy and pretty enough to add a sense of aesthetic to any bridal hairstyle. So, mover over the bulky hairdos and choose something delicate this wedding season.
Would you choose baby's breath flowers for your wedding hairstyle? Share your thoughts in the comments below!