All Fancy & Possible Ideas to Use Mogra Flowers in Your Wedding
Why just limit yourself to a gajra to express your love for the beautiful mogra flower? Channel your inner creativeness and incorporate these ideas in your wedding!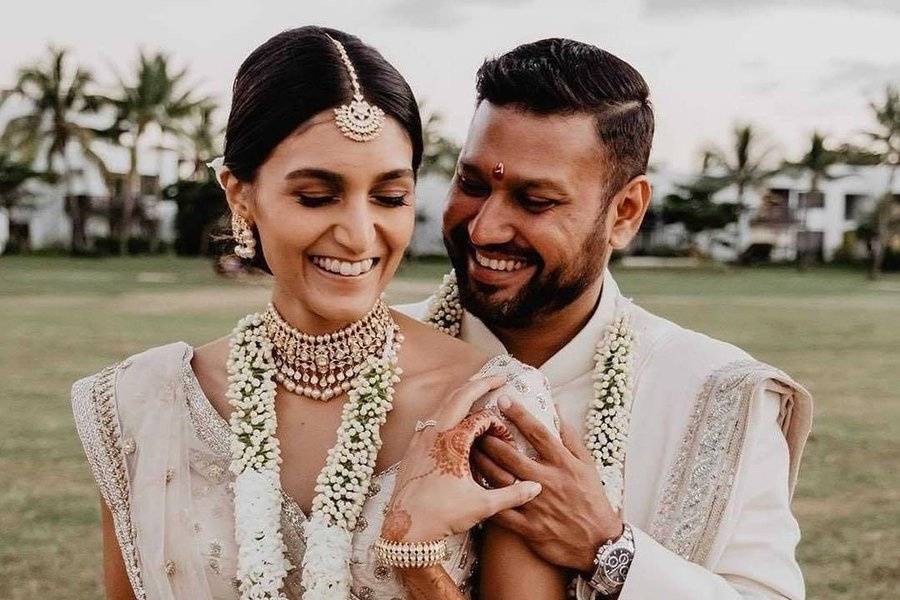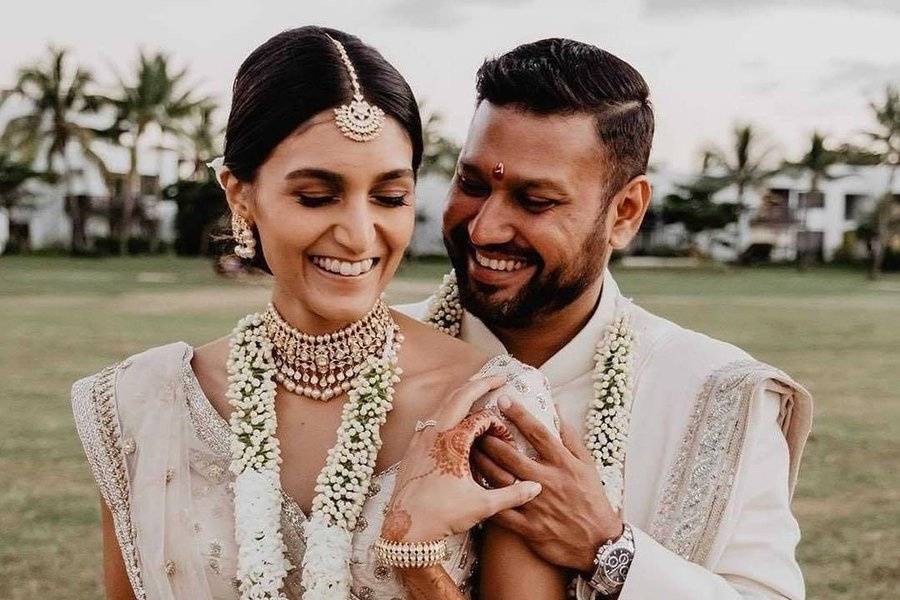 Image Courtesy: Kama Catch Me
If you love the beautiful fragrance of a gajra, we bet we could think of a few ideas in which you can do so much more with a mogra flower than just using it in your bridal hairstyle. There is no limit to the areas you can use it in your wedding.
A mogra flower is delicate, subtle and white, and you know how much we love white. You can use it in your decorations, jewellery pieces, hairstyles (very obviously), chandeliers and many more. Not only for weddings, but you can also decorate baskets full of mogra flowers, buds and blooming, in your home.
Check out these ideas that will definitely spark a love for Arabian jasmines!
Decor
The first few ideas are for the decor of your wedding venue. Check them out!
Stage decor with strands of mogra flowers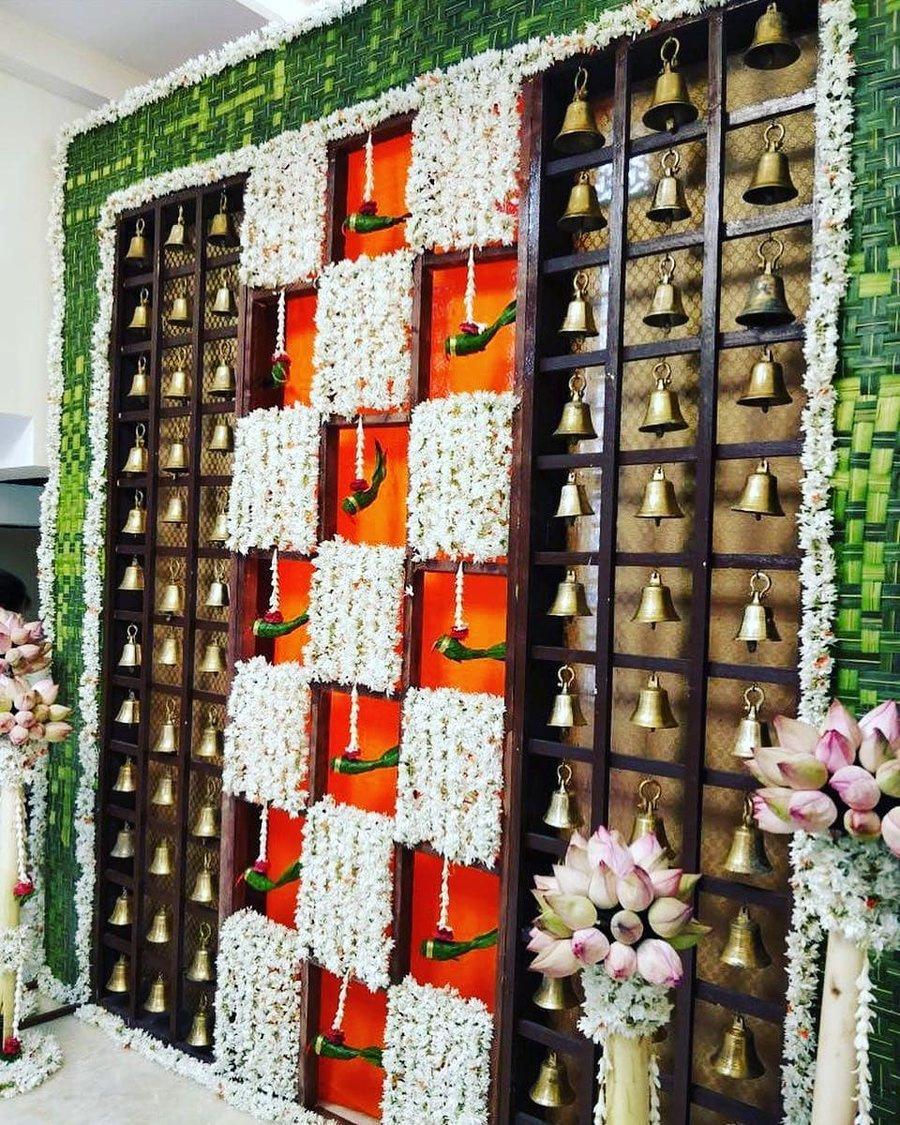 The first idea can be done at a banquet hall as well as your home as people in India are big on decorating their homes during a wedding.
Mogra canopy hanging from the ceiling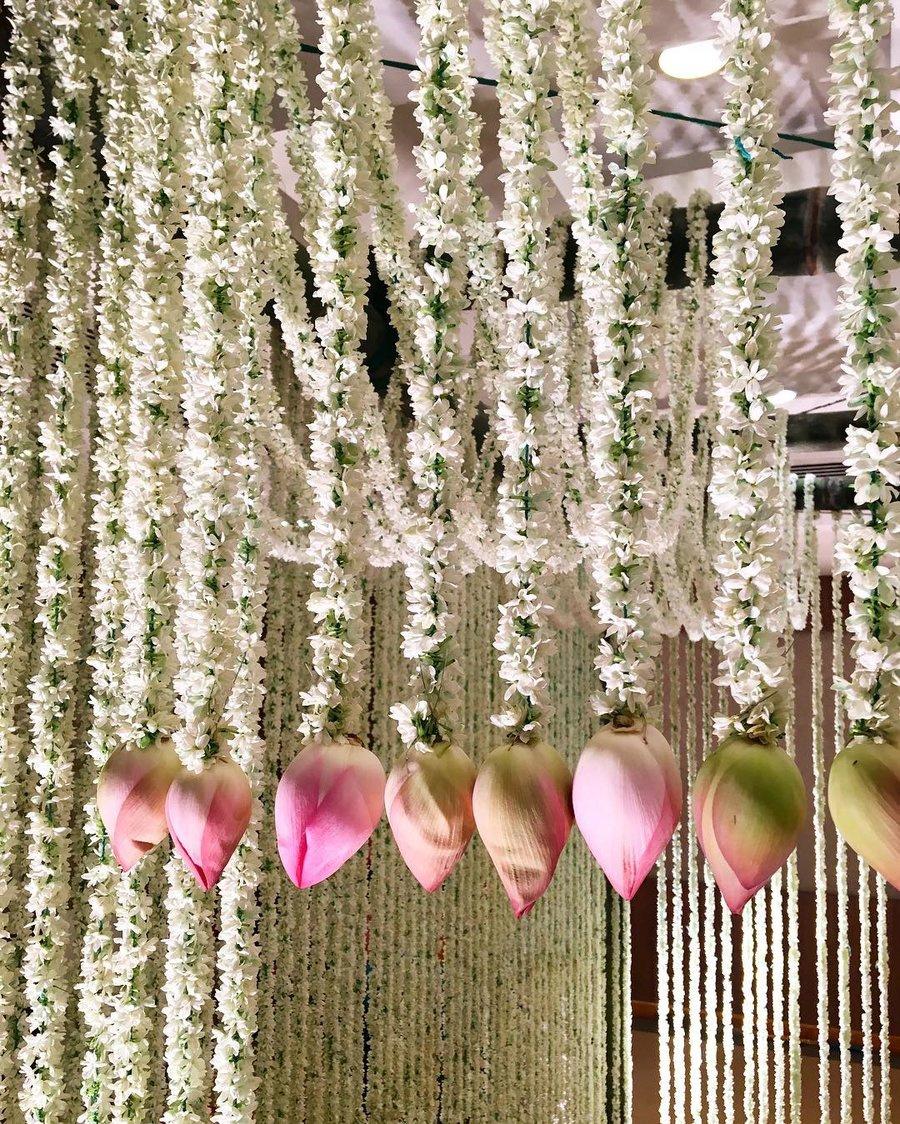 This mogra flower idea is perfect for your mandap. Be surrounded by the pure essence of these flowers while taking the pheras.
Chandeliers with mogra flowers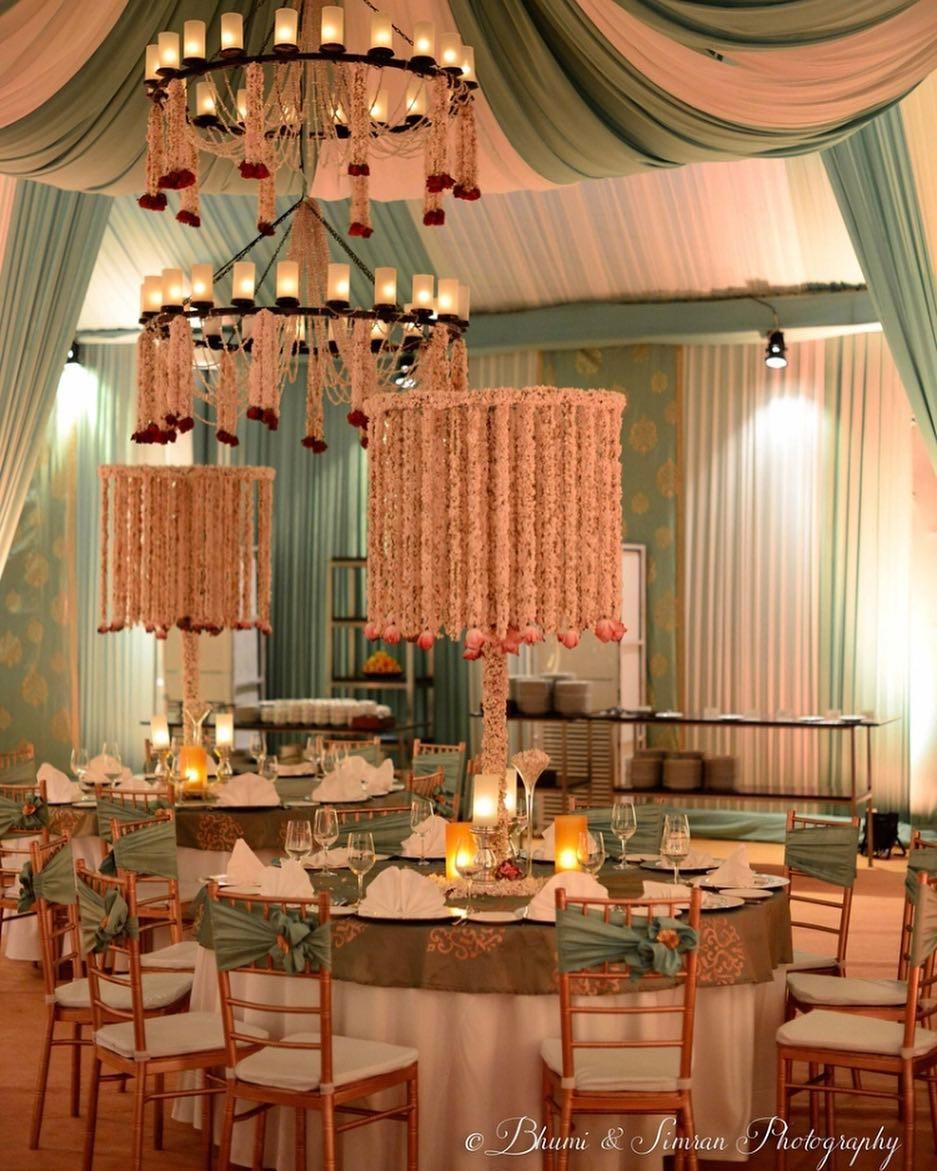 Most indoor weddings have chandeliers hanging from the ceiling. You can easily get them decorated with these Arabian jasmine flowers to glam up the venue!
Phoolon ki chadar decorated with mogra flowers and lotus buds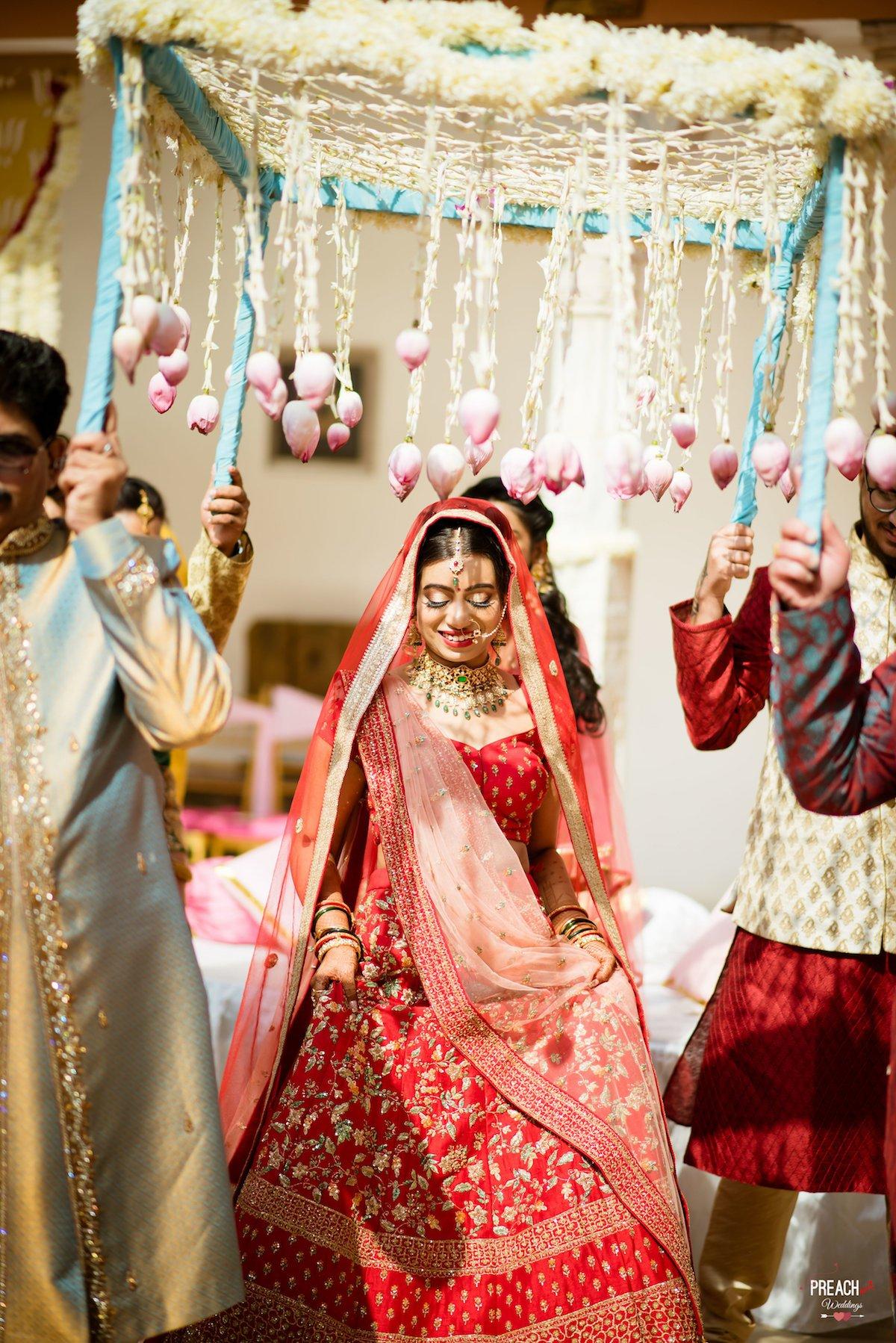 In this image, you see our favourite bridal entry décor element. It is simple yet elegant. Decorate that phoolon ki chadar with mogra flowers for an outdoor wedding.
Basket decorations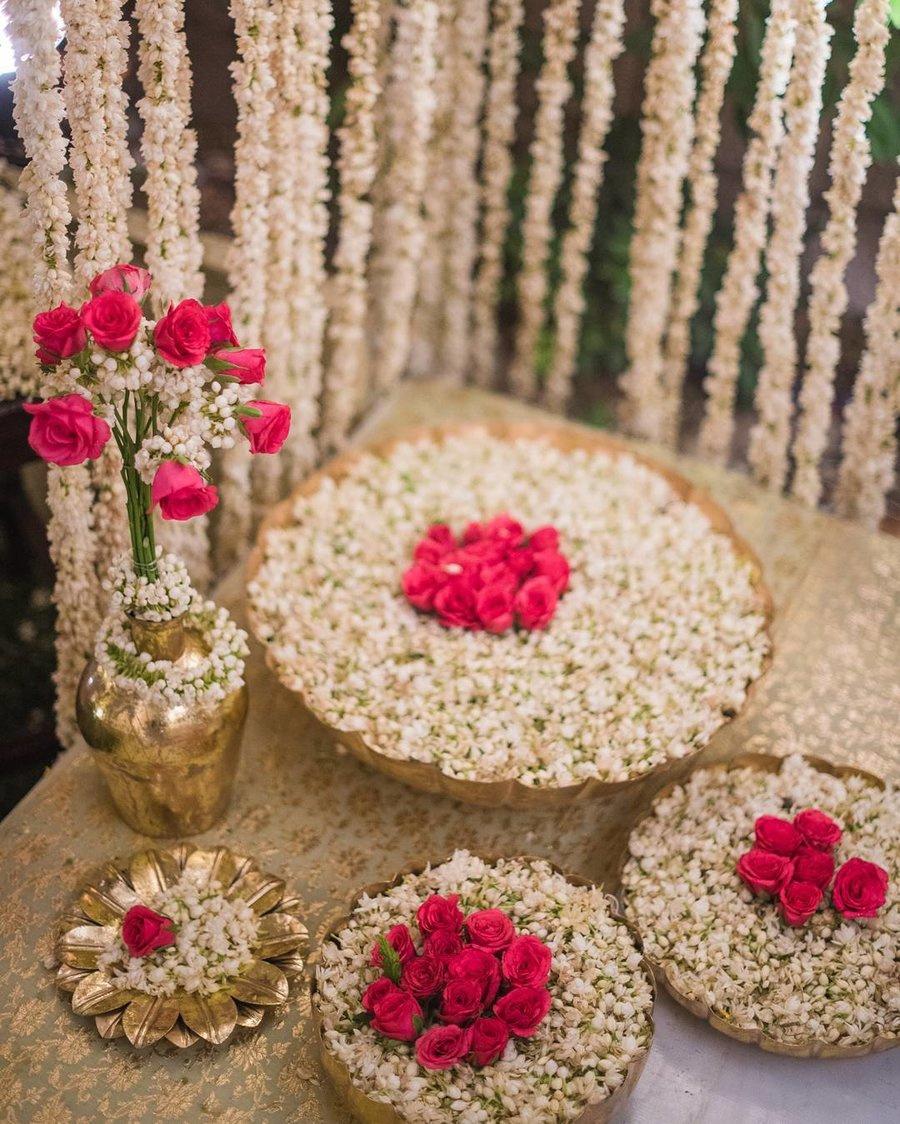 This idea is perfect for your home as well as for a wedding venue. You can keep them as centrepieces instead of in boring vases. You can also fill baskets with water and float the flowers in it.
Mogra and rose chandelier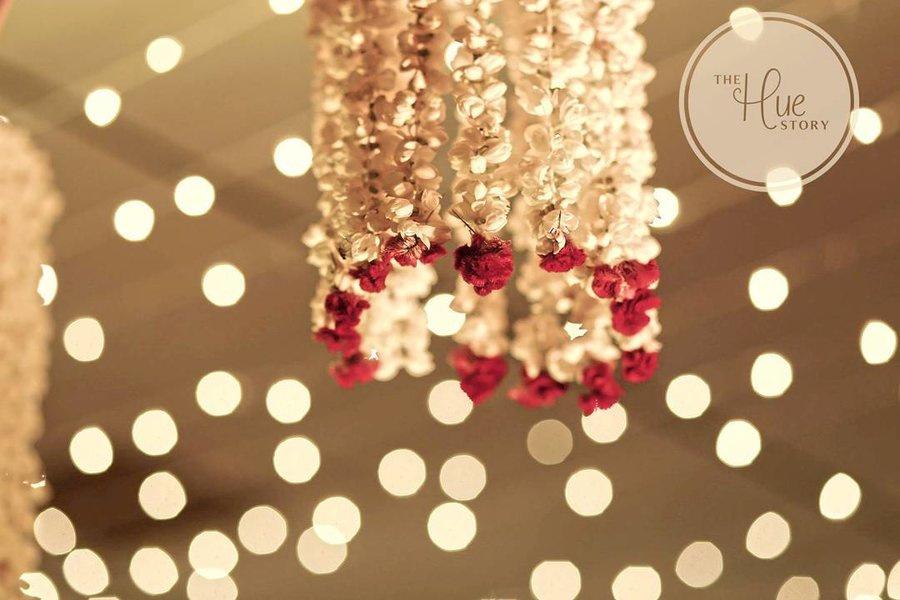 Instead of decorating a chandelier with mogra flowers, make new chandeliers with them and decorate them with roses.
Stage adorned with mogra flowers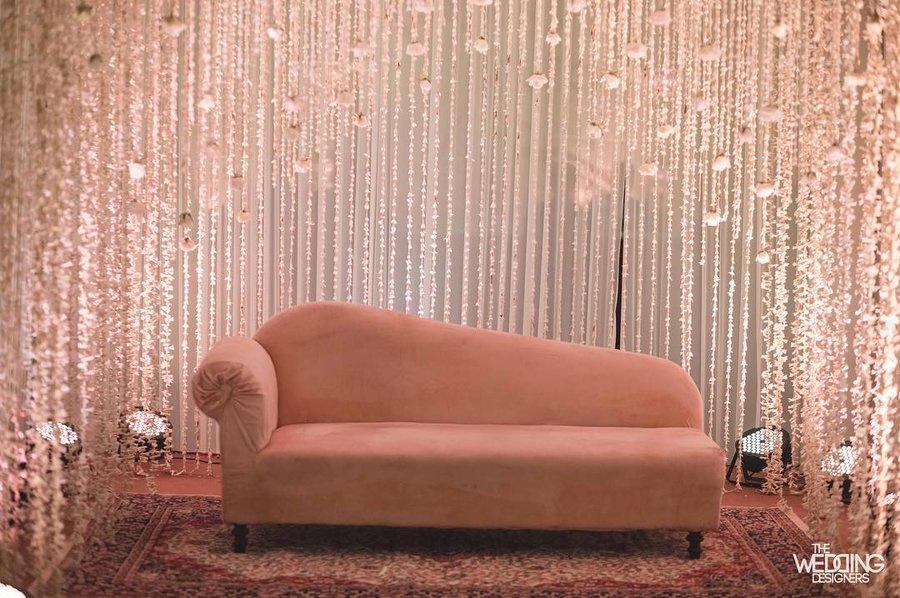 The last is a stage ideal for both indoor and outdoor ceremonies. Cover the stage from 3 sides with long strands of flowers to make it beautiful.
Jewellery
The next few ideas involving a mogra flower are for bridal jewellery.
Mogra Maang Tikka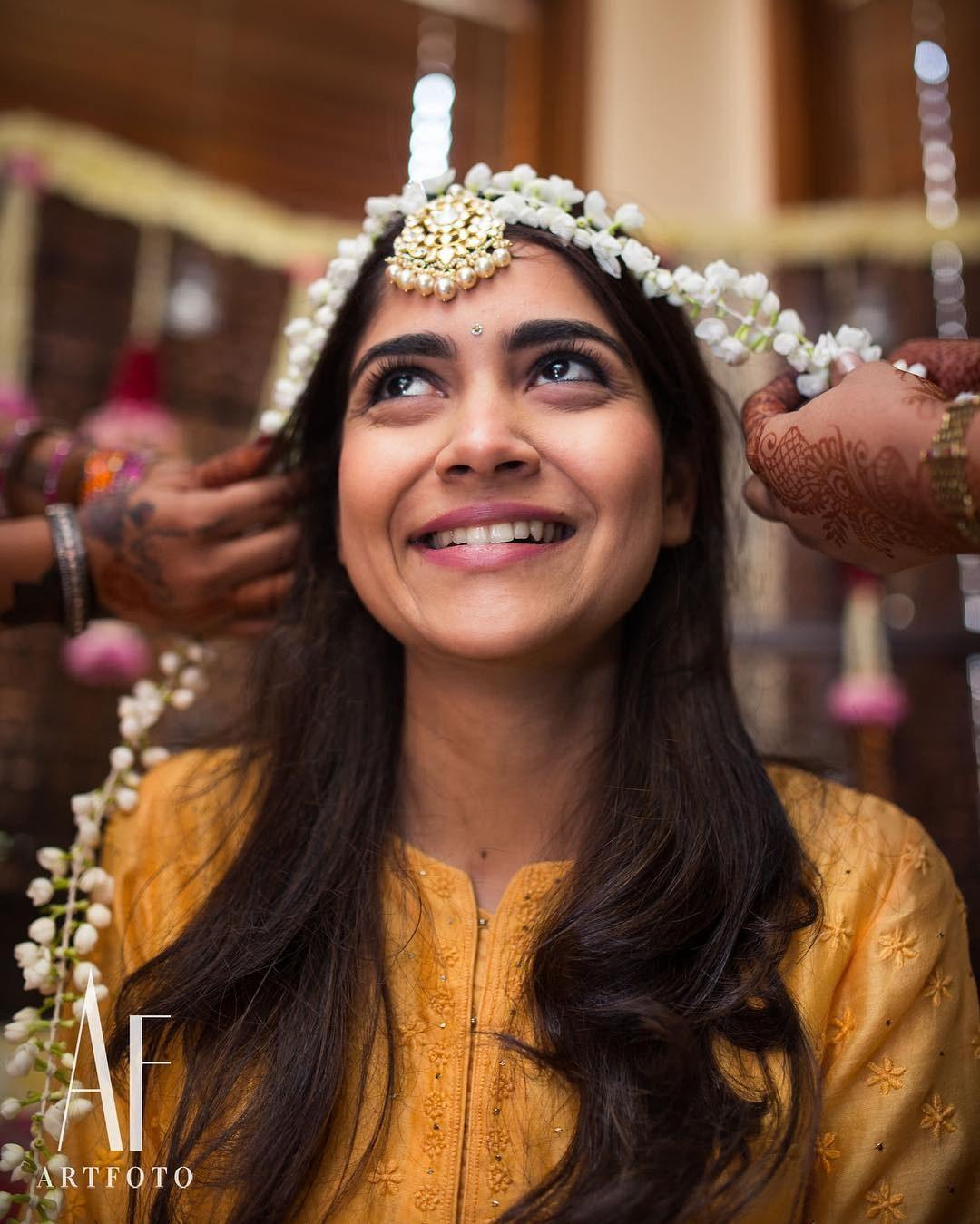 A real mogra Matha Patti works as a tiara as well. The best part is that you can smell it whenever you want.
Mogra Kalire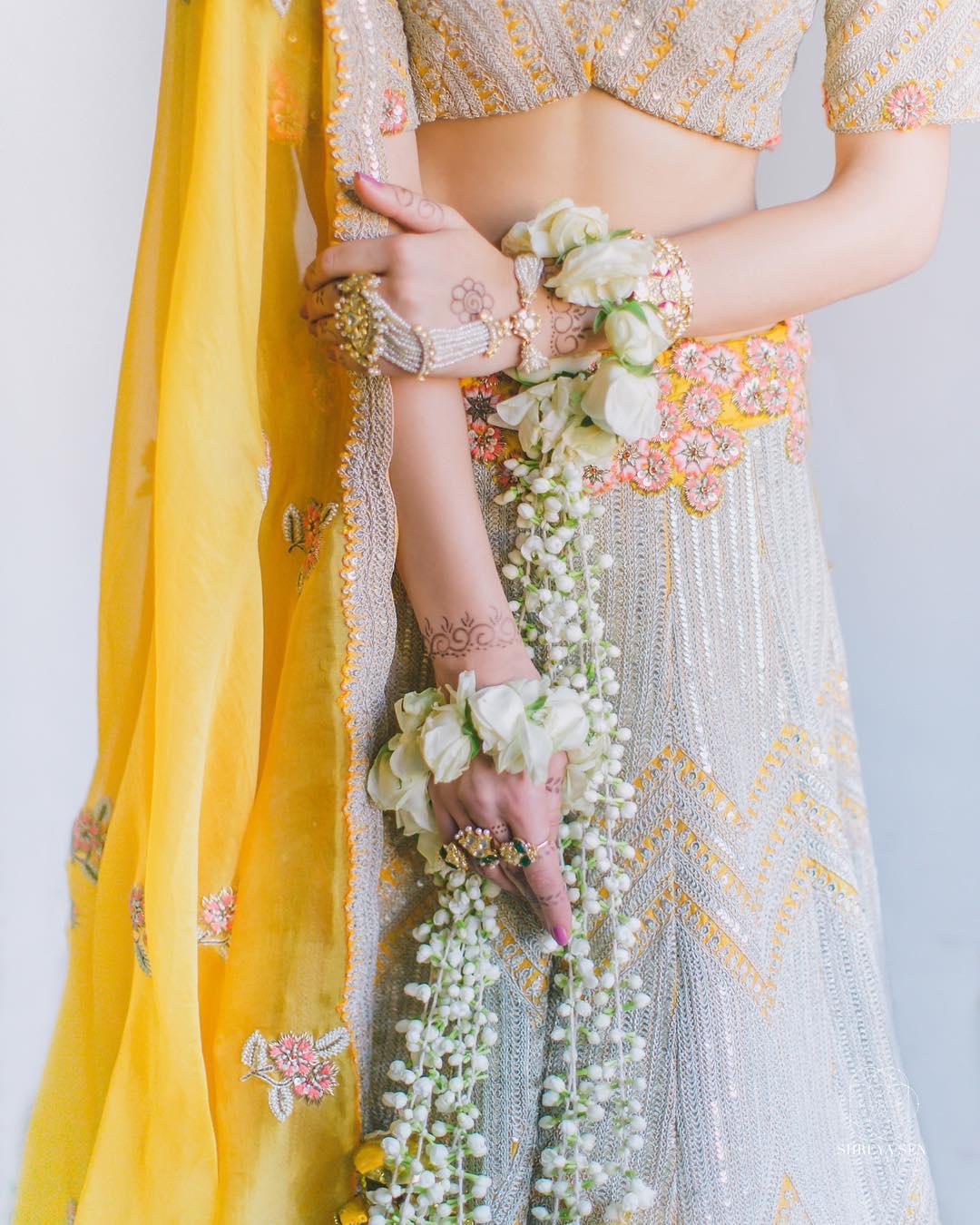 Image Courtesy: Shreya Sen Photography
We adore these mogra flower Kalire crafted with the beauty of white roses. They are giving the regular Kalire a run for their money!
Jhoomar with mogra buds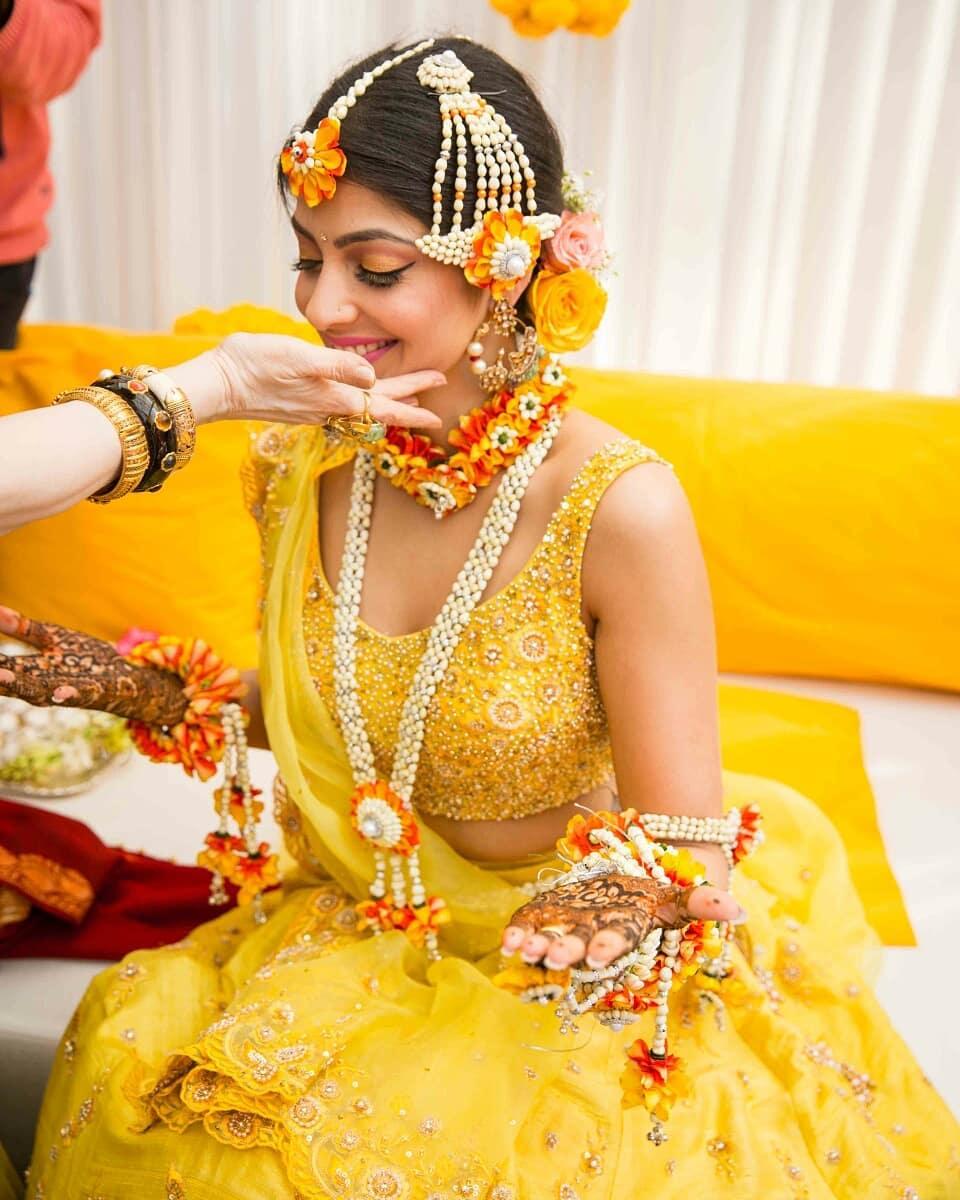 This jhoomar is made from the buds of a mogra flower and the same goes for all the other pieces the bride is wearing as well. We think you will not need a deodorant after wearing this set!
Payals with fully bloomed mogra flowers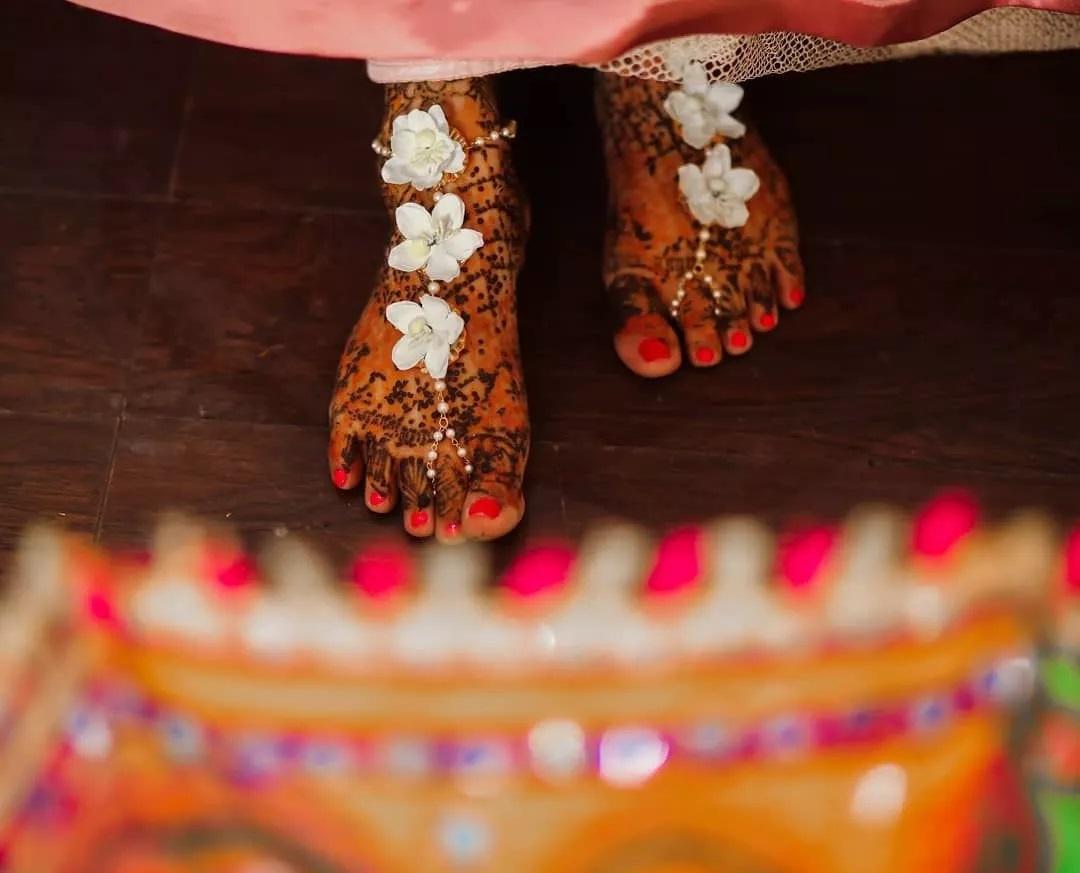 It is time to show you what a fully bloomed mogra flower looks like. Check out these super chic anklets with flowers and pearls.
Multi-layered mogra necklace set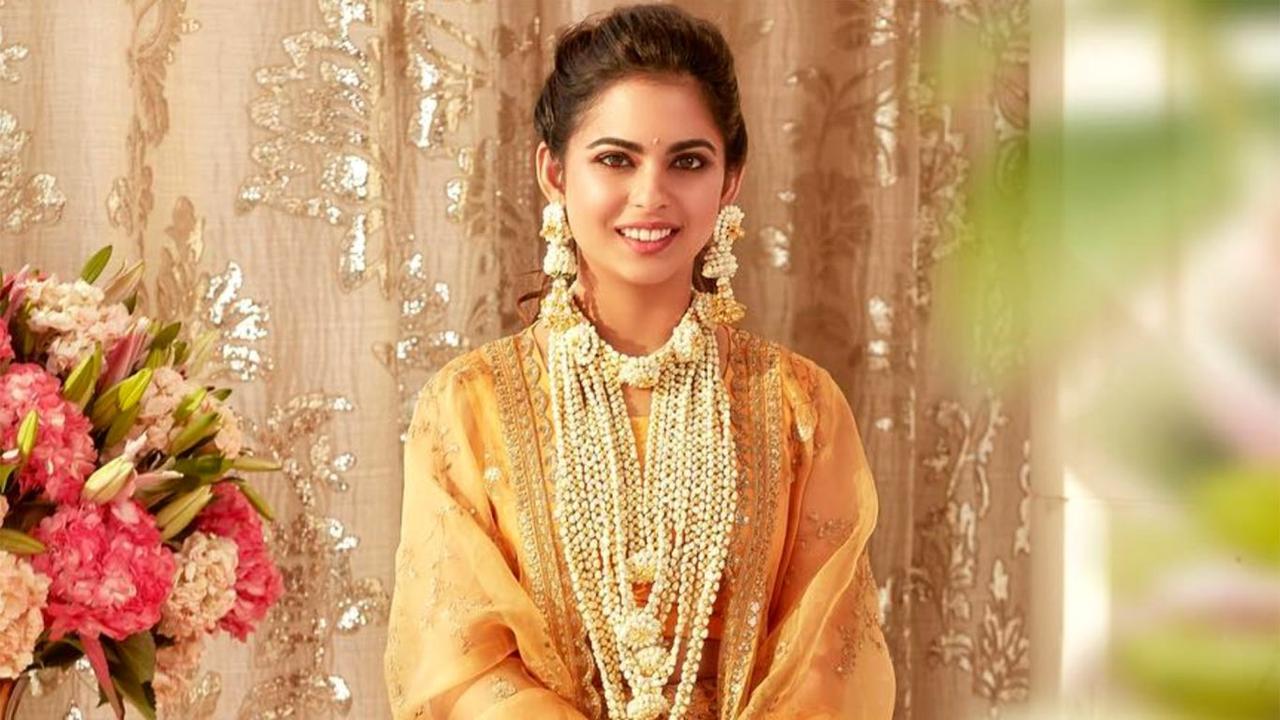 Image Courtesy: Brides of Sabyasachi
The last jewellery in this list is a multi-layered necklace made with hundreds of mogra buds. What do you think about this? We are in love with it!
Jaimala
Here are 2 Jaimala designs if you are looking for some inspiration!
Delicate mogra flower jaimala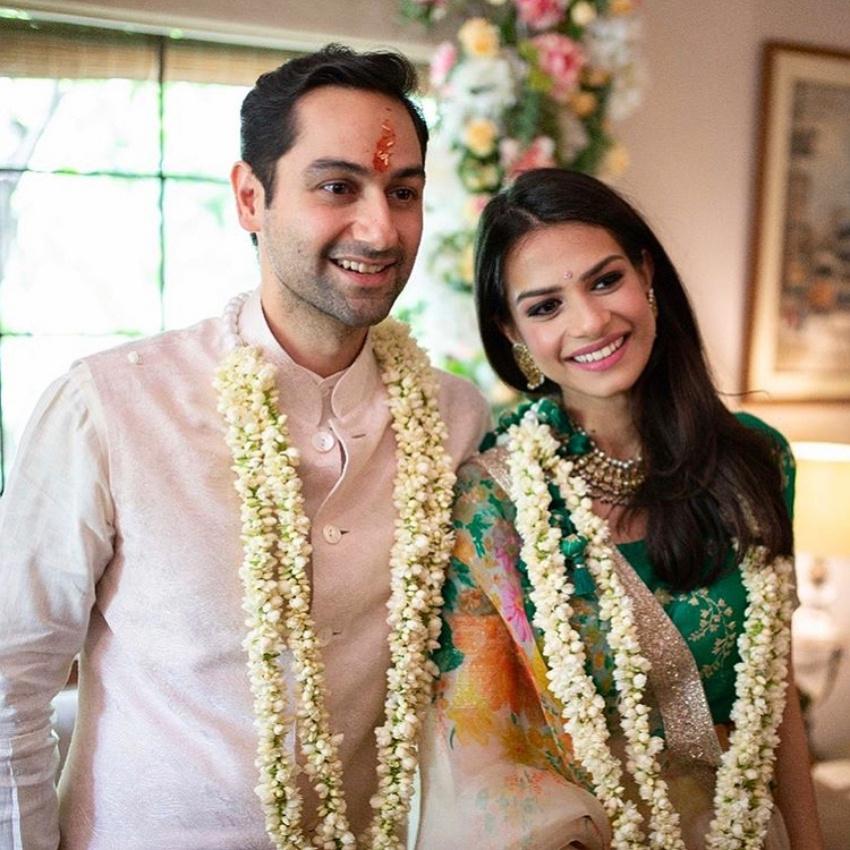 Image Courtesy: Brides of Sabyasachi
This is a simple and dainty pearl Jaimala with only mogra flowers.
Multi-strand mogra jaimala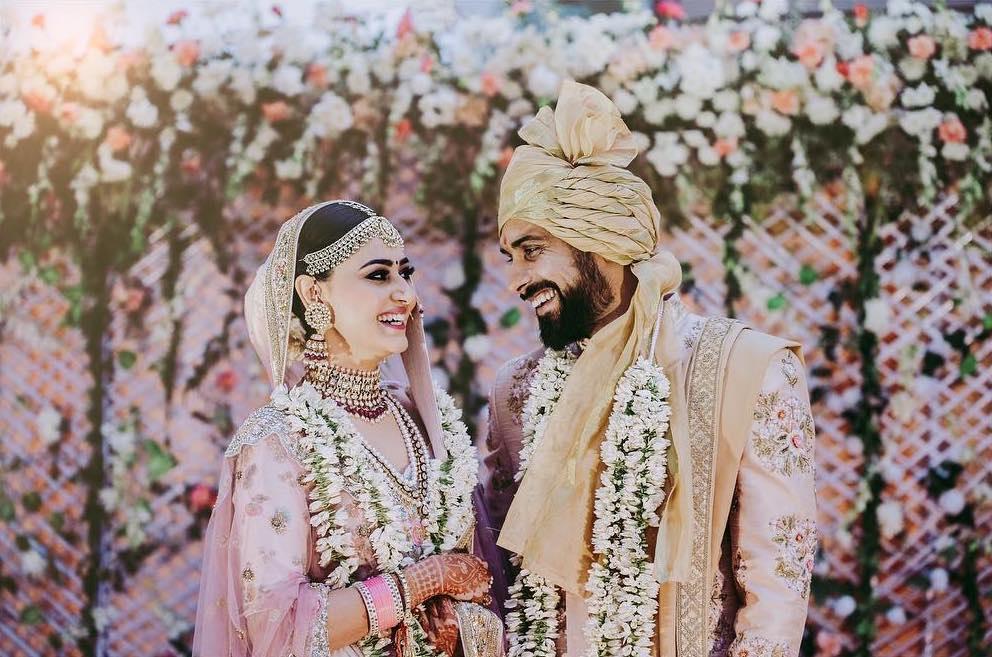 If you want some colour in your Jaimala, this design with multiple strands is perfect.
Hairstyle
Check out these ideas to include a mogra flower in your hairstyle.
Mogra jali for bun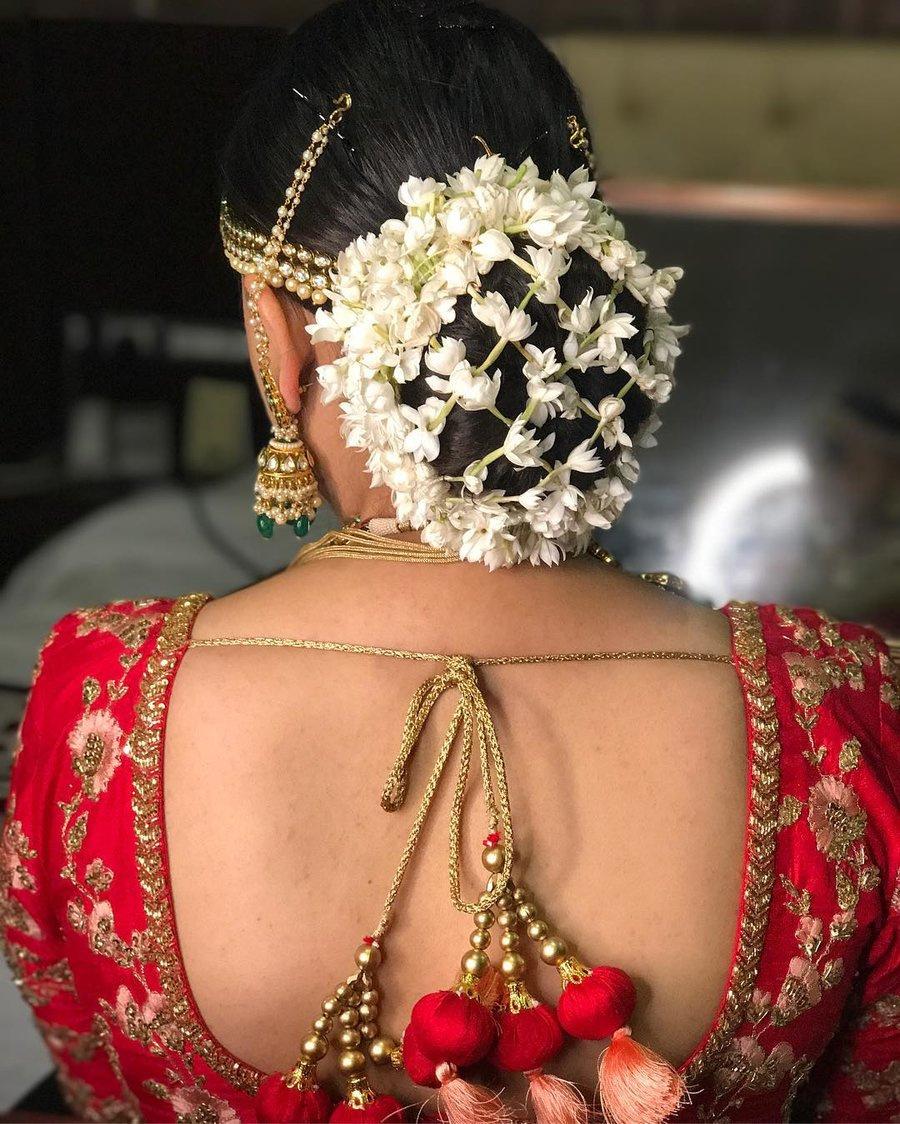 Instead of a normal gajra, what about trying a jali gajra this wedding season?
Braids wrapped in strings of mogra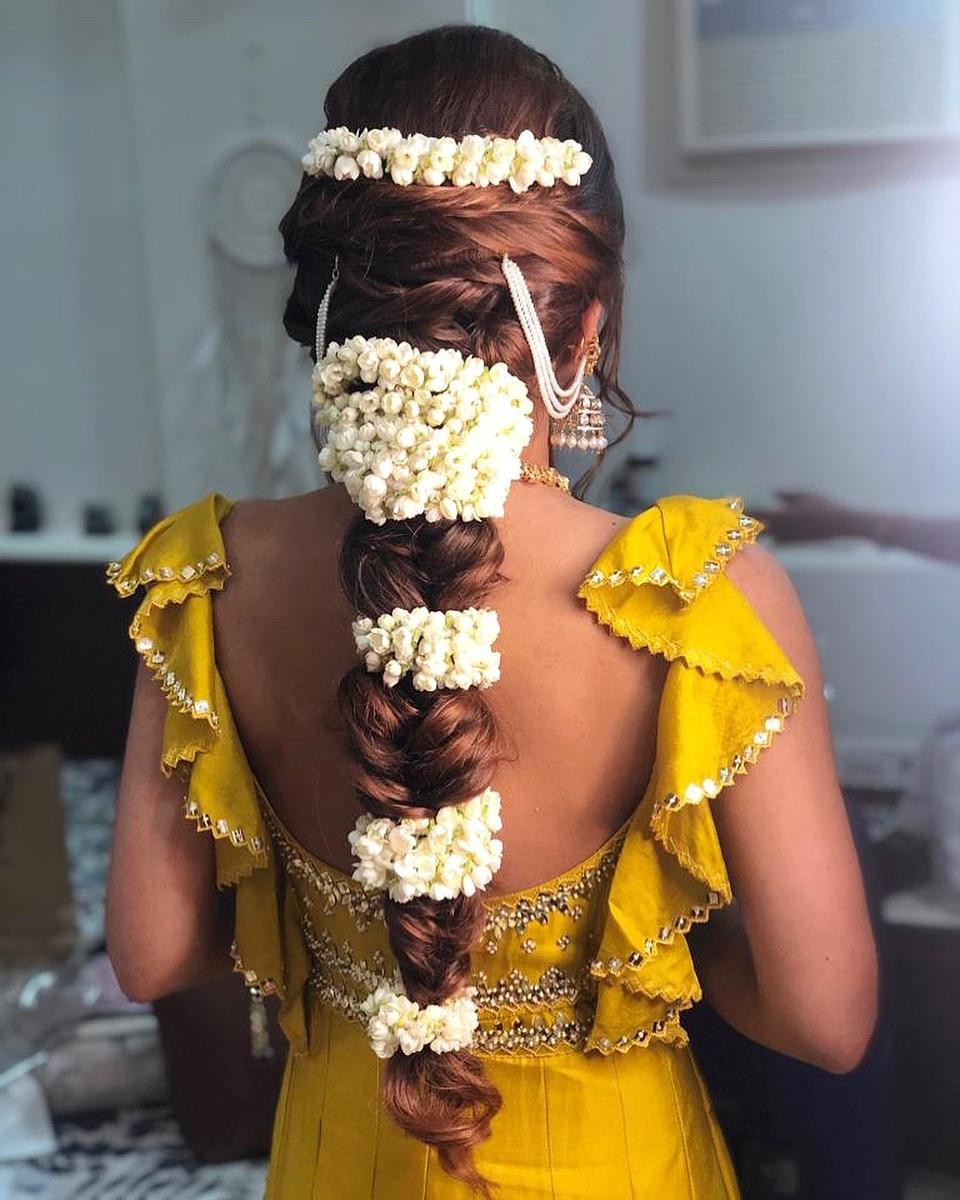 If you want to try something different how about a wrapped gajra made with the buds of Arabian jasmine?
Mogra bun with accessories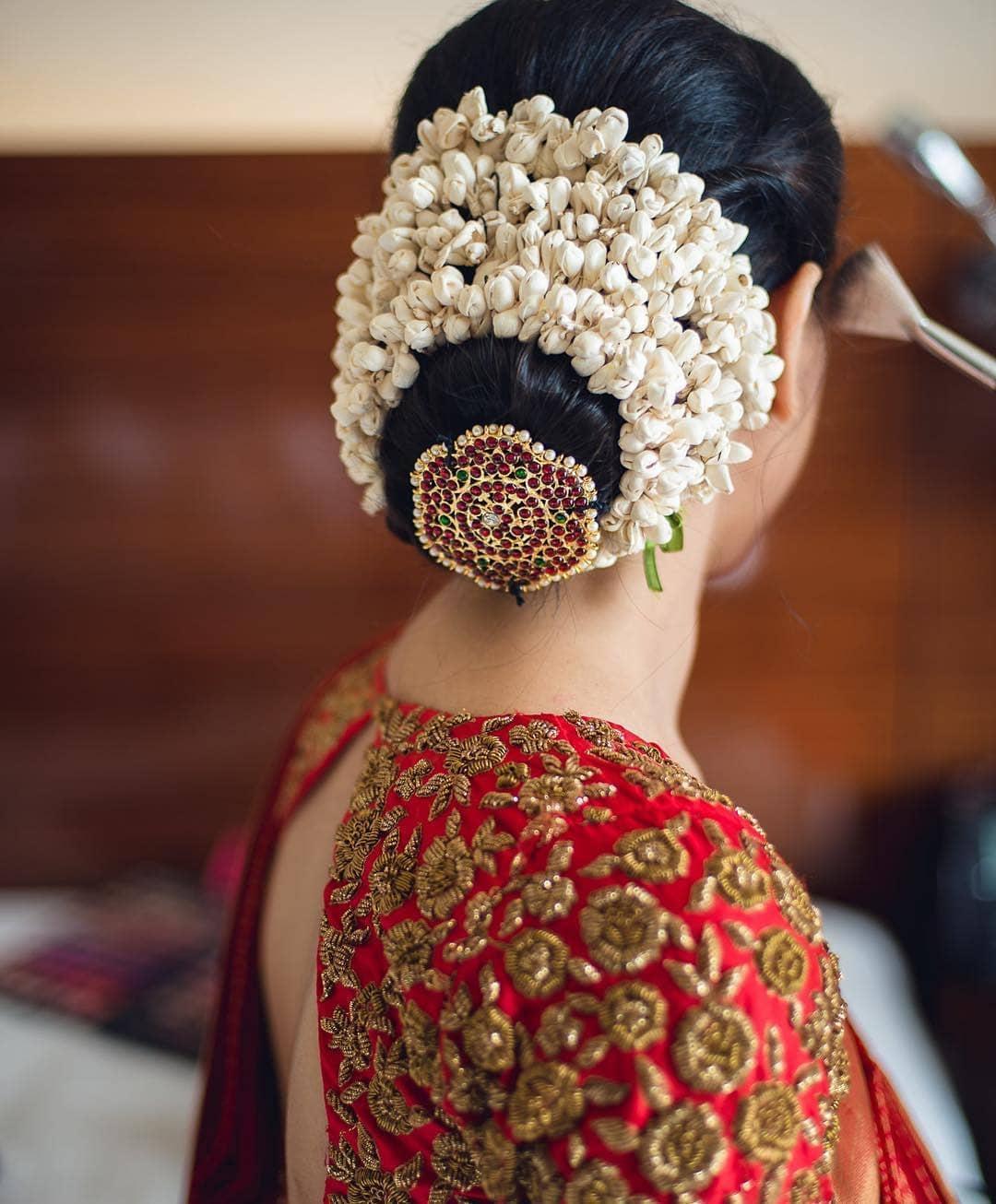 Image Courtesy: Prakatwork Studio
The last idea in this entire list is a classic wrap-around gajra. We just had to include the idea that made this flower so popular. But, of course, we included one with a twist. Instead of a simple bun, go for the one with accessories
Phew! These were so many ideas you can make with a mogra flower. You must have found at least some that are worthy of your wedding. Tell us which ones were your favourite in the comments below!
Get in touch with these wedding planners who can help you incorporate your favourite flower in your wedding with ease!