Phoolon Ki Chaadar Ideas For An Unforgettable Wedding Entrance
Making a stunning bridal entrance feels incomplete without a phoolon ki chaadar. So we've picked a select few that stood out this wedding season. Go ahead and take a look.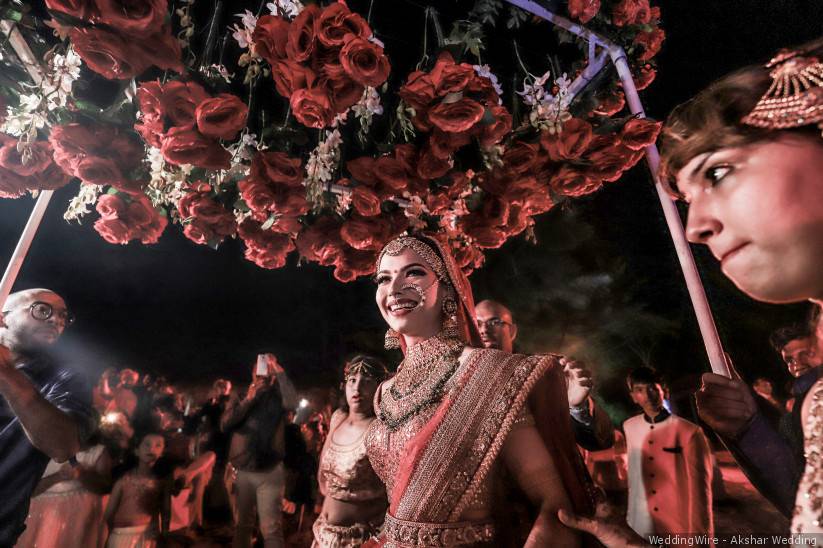 When you sit and imagine yourself walking down the aisle clad in a gorgeous wedding attire and stunning jewellery that compliments your look for the big day, your biggest cause of excitement and of fear is the moment when you finally start to stride down the aisle with all the eyes glued to you and noticing each of your movements to appreciate you.
You want to make a bridal entry that is remembered by all. On this fairytale moment, the phoolon ki chaadar is one of the most important factors that needs to be unique and perfect. It is of immense cultural and traditional importance in the ceremony and it also adds to your royal aura as you step forward to take your vows.
That moment of bridal entry with your breathtaking and gorgeous look is what adds a royal touch to your D-day. Complemented by intricated phoolon ki chaadar, this surely makes you feel like a stunning princess. Traditionally, it is held by the bride's brothers while her sisters accompany her for the walk toward the stage.
Being a true representation of the love, care and affection that she has received from her family phoolon ki chaadar are now designed in unique and creative ways. Why not style yours differently by taking inspirations from some of the most captivating ones that we found.
1. Delicate embroidery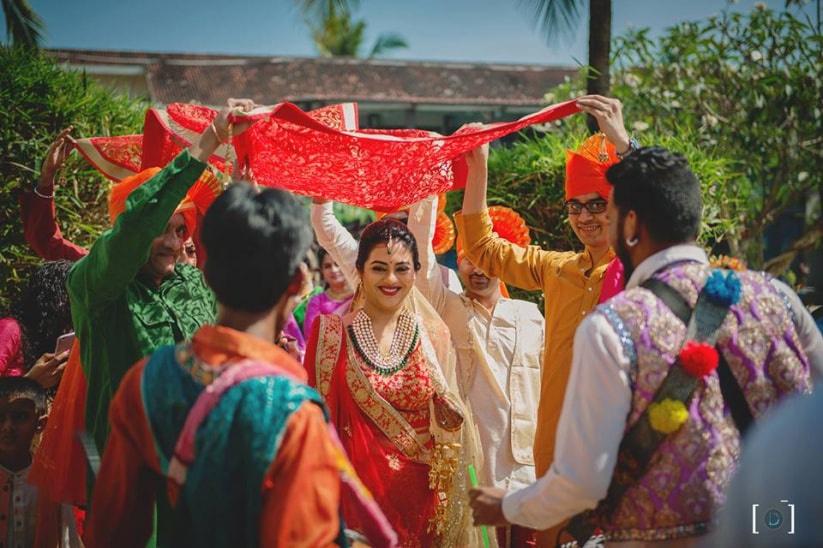 You can consider adding delicate embroidery to your phoolon ki chaadar if your bridal lehenga is full of details and delicate work. You can get it handstitched and discuss several design ideas with your tailor before settling on something that really complements your outfit and makes your entire look picturesque and a sight to behold!
Ensure that your phoolon ki chaadar is handled carefully until the day of the wedding to prevent damage to the delicate material.
Here is another inspiration: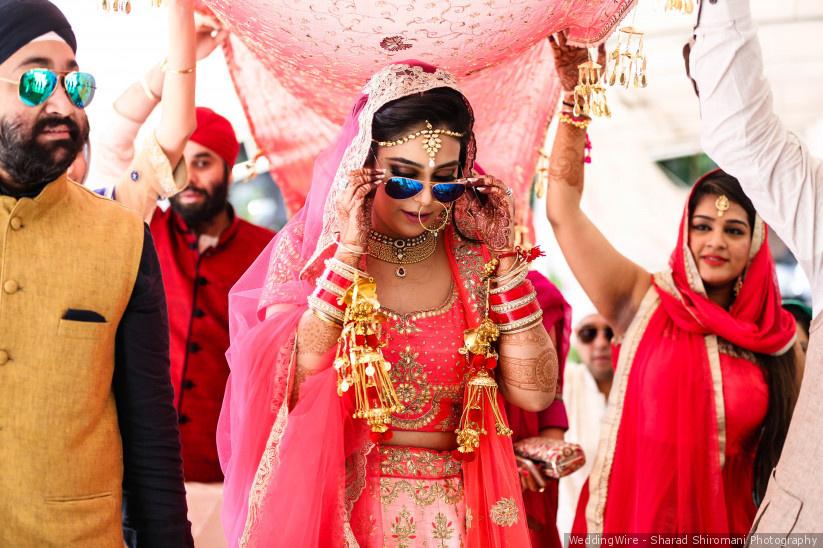 Let these net and sheer coverlets add their sheen to your entry. In case you're planning for a day wedding outdoors, these would also avoid a shadow on your face when the photographer bends down to catch a glimpse of you.
Embroidery work has been a very important part of the bridal trousseau, whether it be the blouse designs, sarees, the bridal lehenga itself. It is a no-brainer that it should also be a part of your bridal entrance and its elements.
2. Thick Dupattas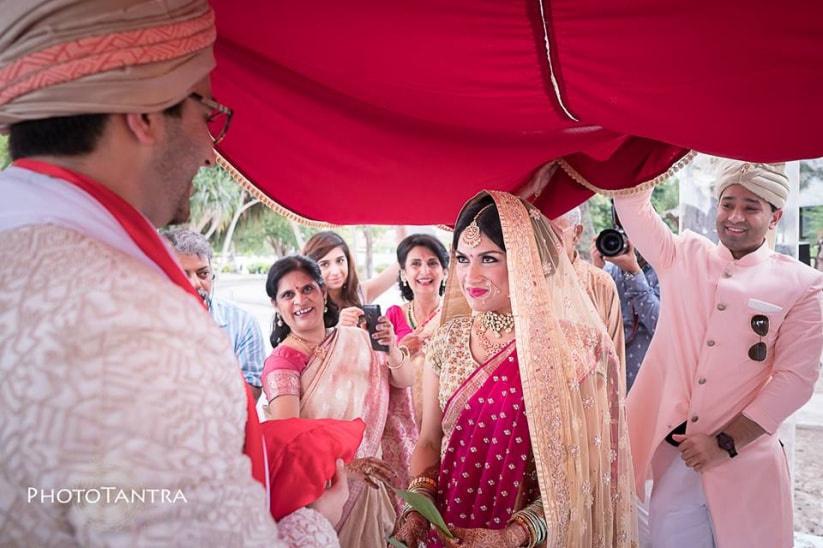 Using traditional dupattas for an entry that's beautiful and elegant at the same time is quite trending. You can experiment with different colours for your phoolon ki chaadar or stick to your wedding theme. How about matching it with your bridal outfit for a stunning entrance? You can make it extra special by choosing dupattas that have sentimental value and have been in your family for generations.
This will make your celebration extra special and earn you major brownie points from the family too!
Here are some alternate ideas: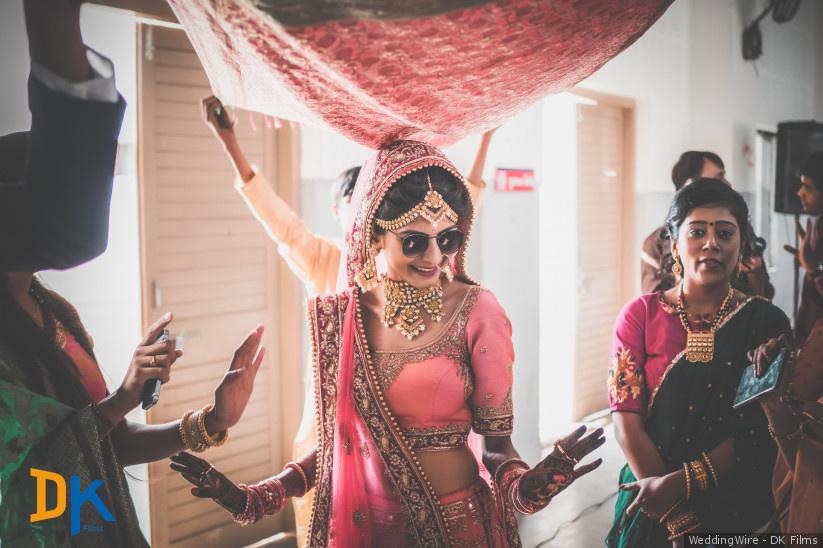 The thick dupatta for your phoolon ki chaadar can also be made of velvet so that the sheen of the material adds to your glamour as the uber-cool bride. Using a heavy dupatta for this particular ceremony is a brilliant idea as it adds a certain royal vibe to your entry. For those regal-looking photos and videos, definitely go for a heavy dupatta as you enter the venue and prepare to leave all those who have gathered spell bound.
Or this approach: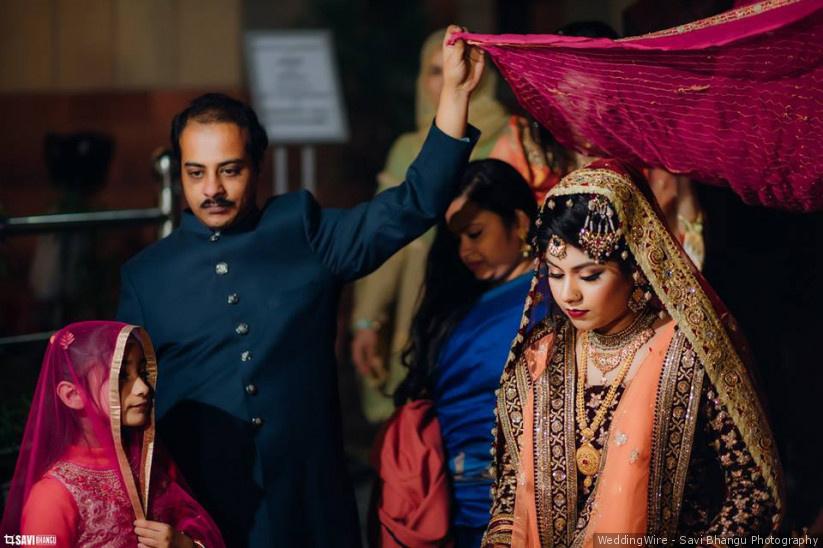 The dupatta awning adds a traditional and even homely touch to your grand walk to the wedding stage or marriage mandap.
3. Kalire on the Chaadar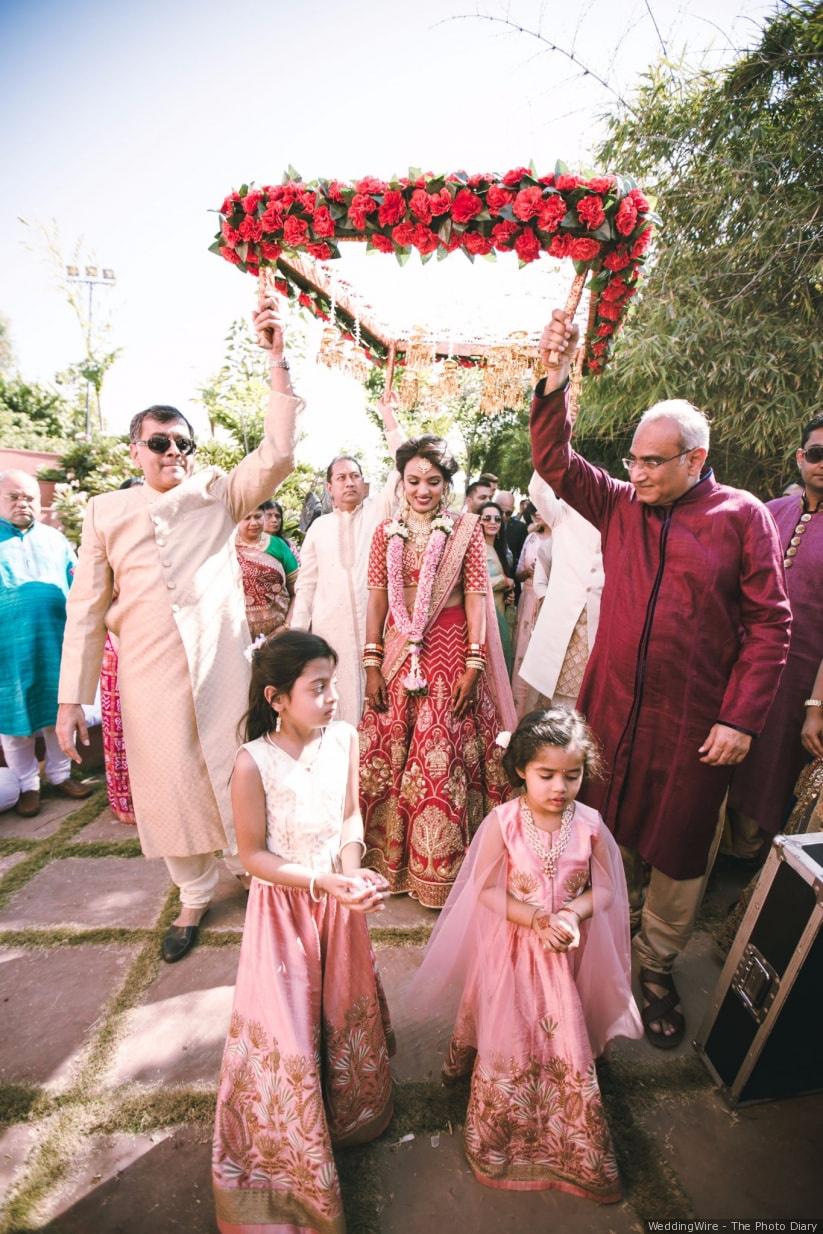 For a look straight out of a fairytale, add a mix of tiny bells, small lamps, trinkets and flowers to your phoolon ki chaadar. Customising it will give you a lot of personalisation and allow you to choose a look that's best suited to your style. Add your bridal Kalire to your phoolon ki chaadar to make it an ornate and glittering affair.
Alternatively, you can also go for other kinds of trinkets and baubles to add to your phoolon ki chaadar. Talk to your vendor about the different embellishments they provide and any tips they might have on preventing damage to the trinkets at the last minute.
Here is another inspiration:
Add Kalire to your Chaadar idea and let them add tiny glints to each of your steps forward. Make your phoolon ki chaadar a symbol of grace and an epitome of the traditional representation of the ceremony.
4. Light it up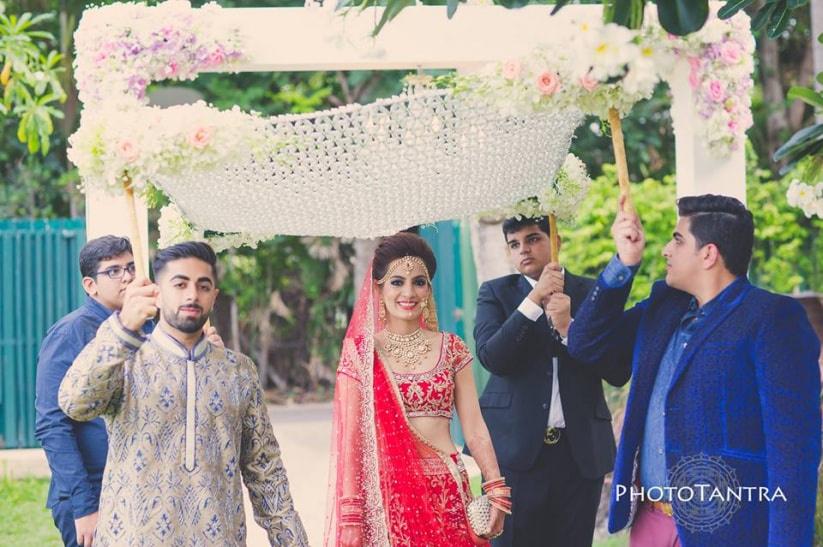 Want your entry with your phoolon ki chaadar to bedazzle everyone? Throw in some fairy lights along with a material that will reflect them, creating a stunning look. Even your wedding photos will have a soft glow making them look extra special.
Make sure you discuss the logistics with your vendor to ensure that your beautiful phoolon ki chaadar is beautifully lit up on your wedding day!
Like this idea? Take nods with this version of it: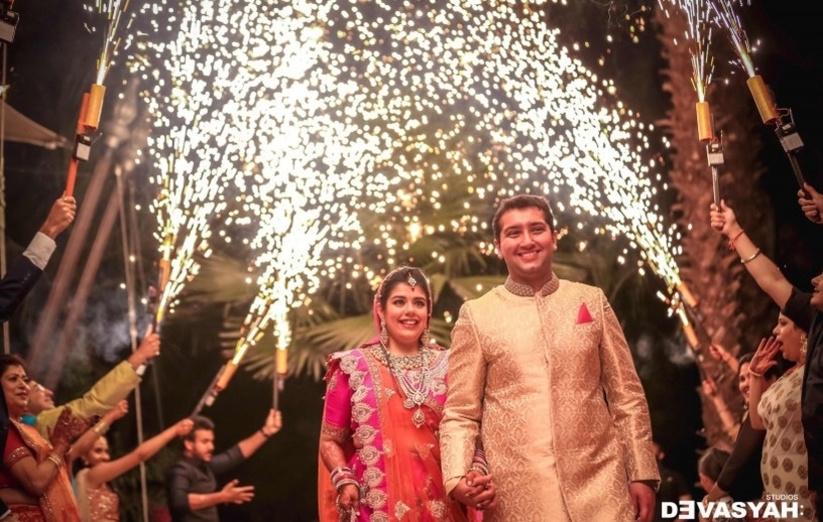 You can also light up the skies (literally) with a lighted cover of sparklers over you that will be held by your relatives or cousins as you walk up to the mandap.
Trust us, it is going to look spectacular especially when you have a night time wedding. Let those sparklers shine bright, just like your future ahead!
5. Go quirky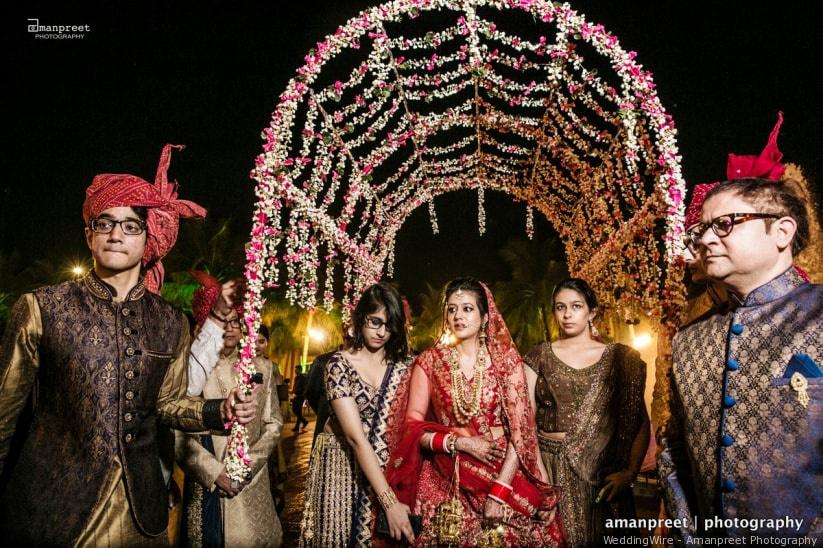 You can completely ditch the traditional route and go quirky by making an entry under a bejewelled umbrella. Come up with your own options that reflect your vision for the entrance. You can also ask your girlfriends and family members to pitch in with ideas and brainstorm until you find the perfect fit.
You can convert your Phoolon Ki Chaadar into a bridal umbrella as well: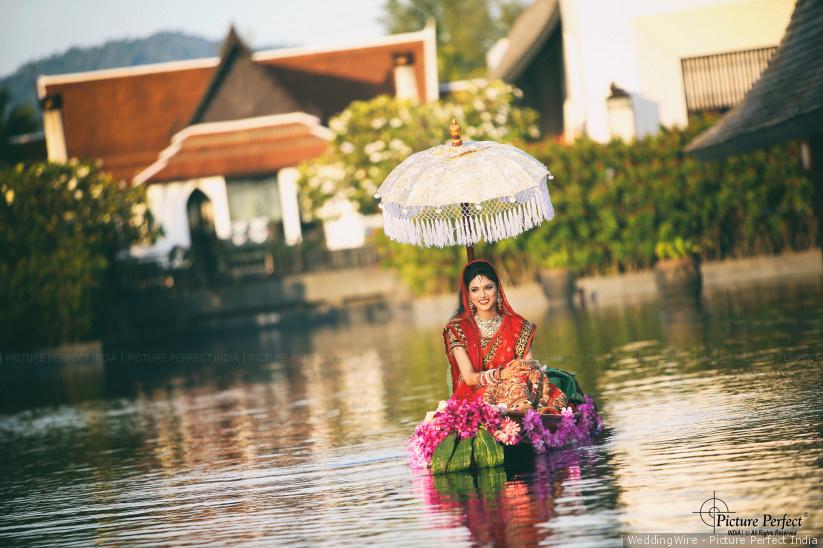 This bridal entry is 'oh-so-awesome'. Everything about this picture is screaming 'Fairytale' - from her bright glowing face to this supremely aesthetic boat - this bridal entrance is certainly like none other. Owing to the special circumstances, it made sense that the traditional phoolon ki chaadar might not make sense. Improvise a bit and voila you have a solution which is equal parts practical and amazing - all in one.
6. Flowers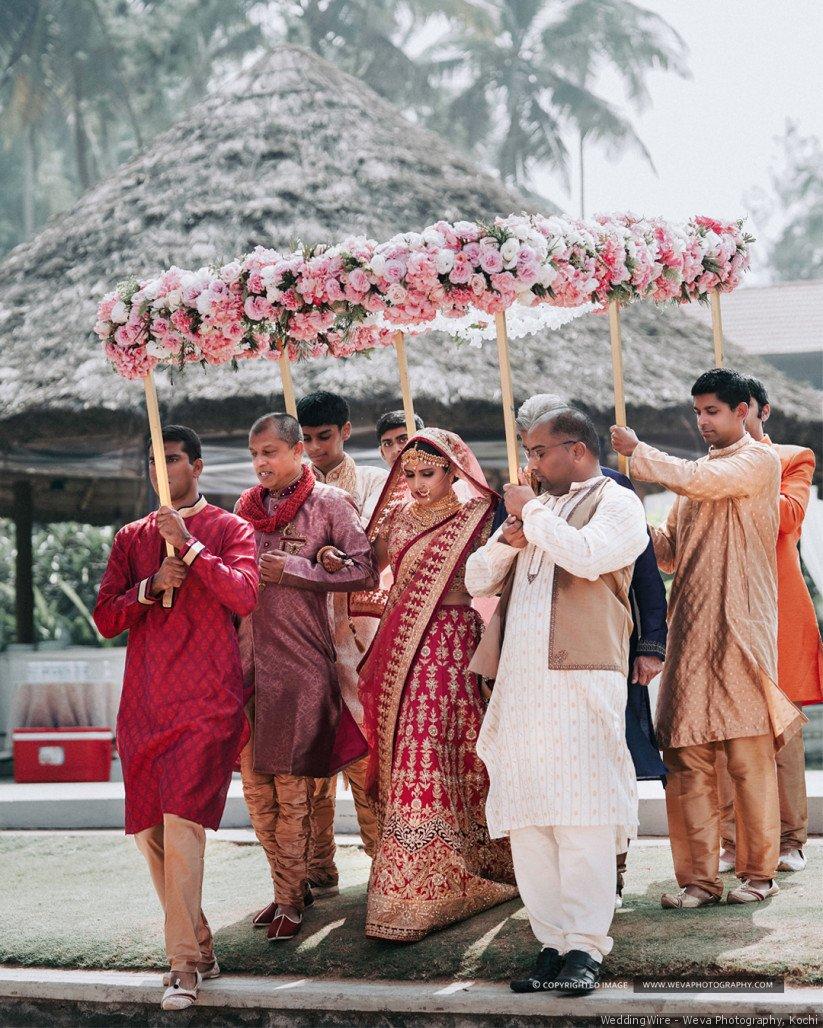 The traditional phoolon ki chaadar is literally made out of flowers and is a classic choice. You will find a lot of variety in the kind of flowers you use, whether to combine a bunch of flowers or go with a bed of roses or mogras. If you decide to create a chandelier effect with dangling flowers, the overall impact is bound to be powerful and incredibly pretty to look at.
You can also choose to keep things simple and make a statement with your minimalism. Ensure that the arrangement on your phoolon ki chaadar is exactly as you visualised it and the flowers are kept fresh and blooming till that entry.
Here are a few more inspirations: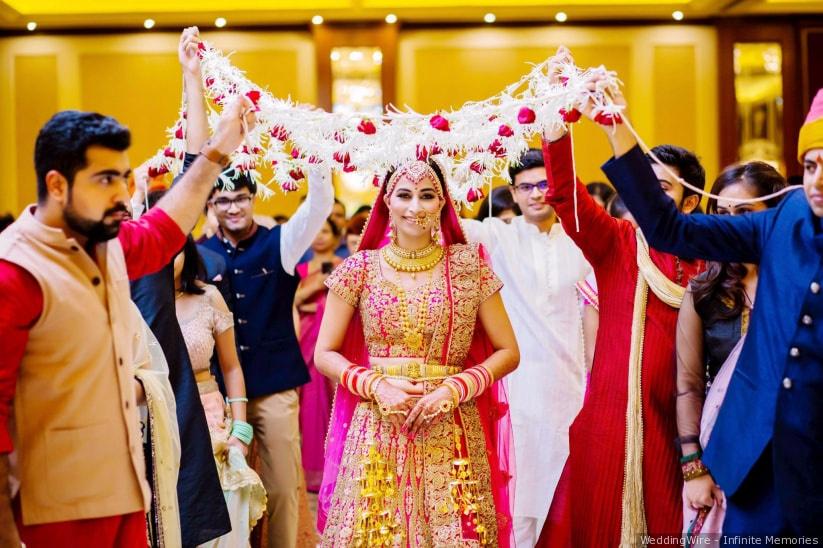 Or try your hand with this chaadar, overlaid on a structure: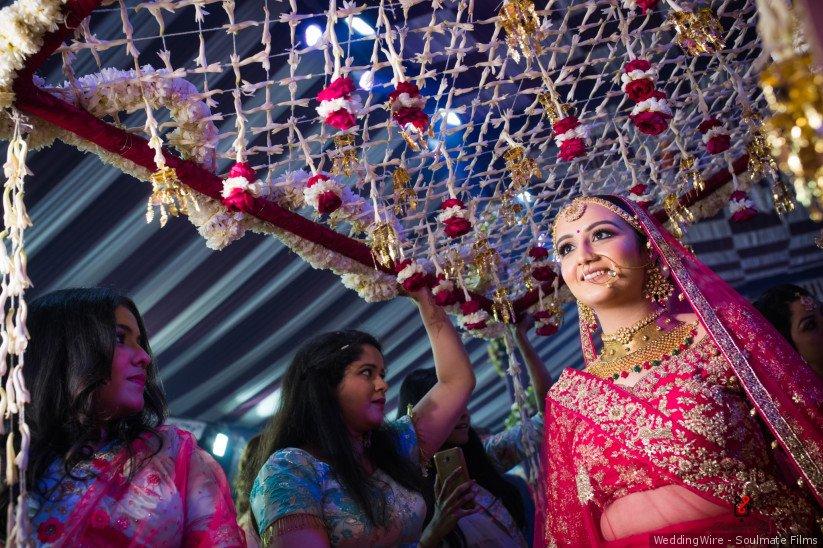 And this one: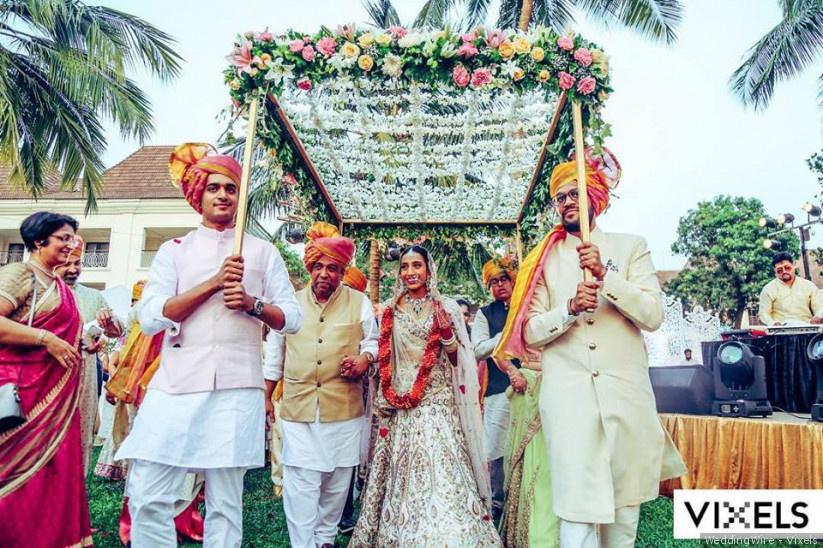 Pan out the details with your vendor to understand what will work and what won't. Also, you need to preserve your phoolon ki chaadar to be kept well until the bridal entry. Follow the tips from the leading professional florists and wedding decorators to avoid any last-minute mishaps.
And we'd love to hear the story of your phoolon ki chaadar so don't forget to comment below!