25+ Beautiful Floating Mandap Ideas for Your Pheras Straight Out of a Fairytale
Nothing is impossible when it's your wedding day. So, we're giving you a reason to go all out by showing you designs of floating mandaps. Check them out!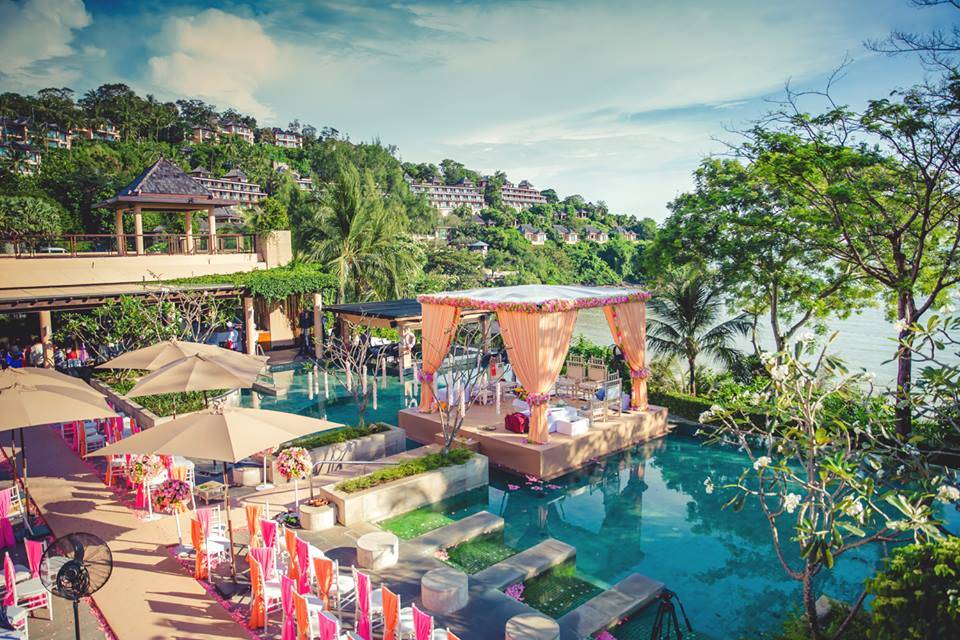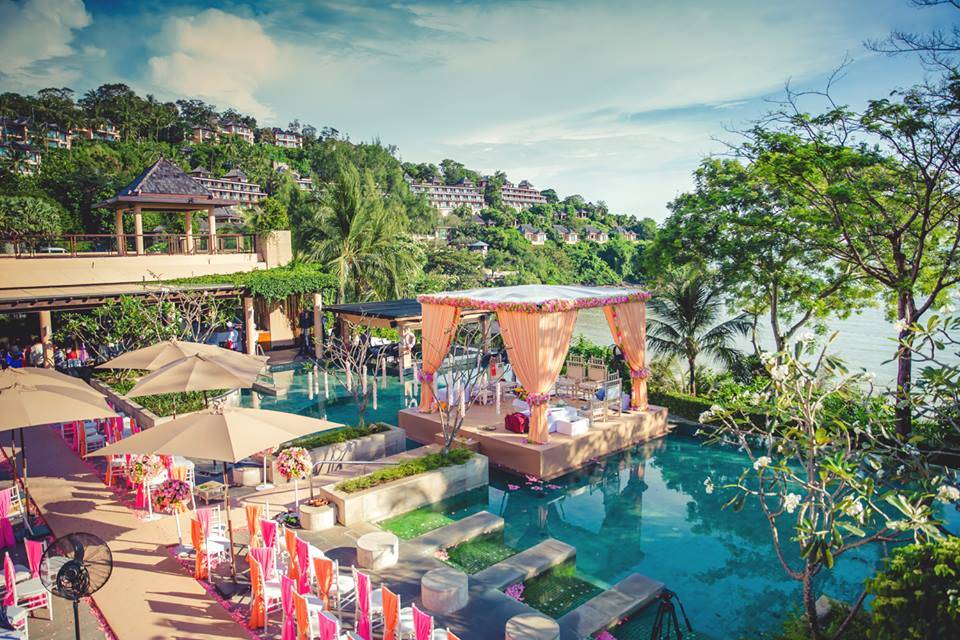 Image Courtesy: Shades Photography
Indian weddings are grand celebrations that imbibe royalty and grandeur in every aspect. From gorgeous wedding decorations trends for intimate weddings to beautiful venues, everything is carefully chosen to make your wedding day the most beautiful and monumental day in your life. What if you could exchange your wedding vows with the love of your life on a stunning floating mandap? If you can also imagine this alluring sight straight out of a fairytale, we have handpicked some delightful floating mandap ideas for you to bookmark right away.
We've said it a thousand times, and we'll say it again, your wedding day is gonna be the most precious day of your life, and there's nothing that compares to the kind of thrill the D-day brings along. It is that moment when your wedding Pinterest board comes to life and you see everything come together like it was all meant to be—it will be magical.
Through our list of the beguiling floating mandap and stage decoration ideas, we'll make your wedding planning tasks much easier. Let's dive in to find your favourite pick. Whether or not you love the waters, these floating mandap designs will swamp you off your feet, making you wanna get married this very minute. Scroll below to get thrilled!
Royal Red Floating Mandap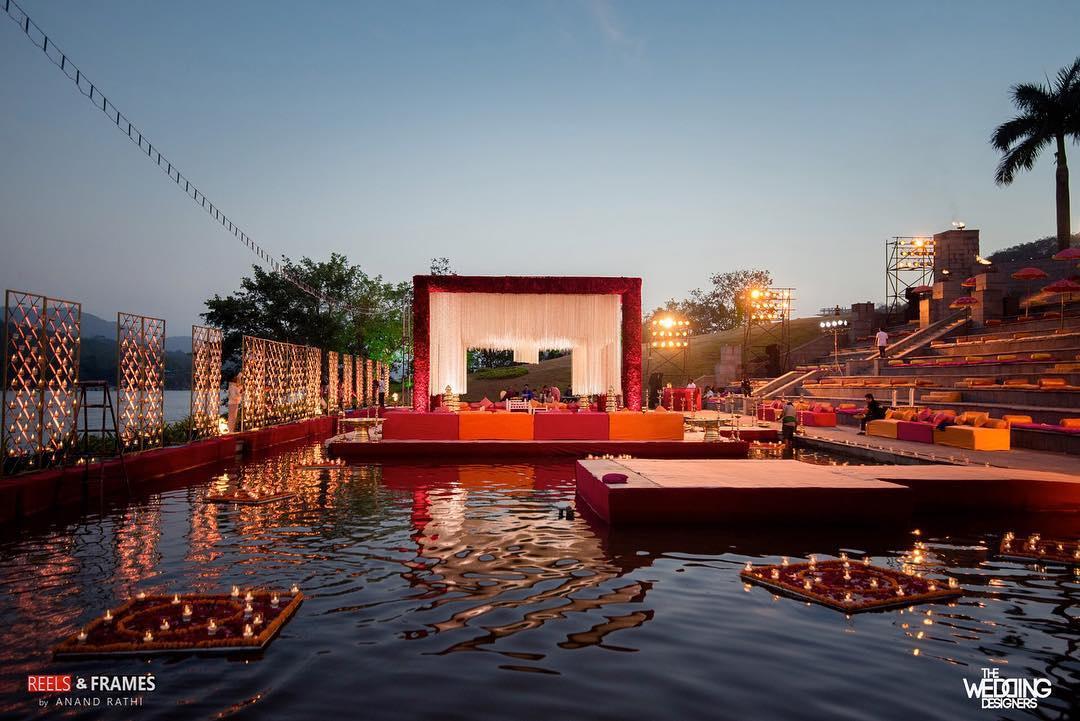 Image Courtesy: The Wedding Designers
Stunning wedding decor? Check. A regal floating mandap for your wedding vows? Double check! Take inspiration from this gorgeous red royal floating mandap that looks more gorgeous than ever for your wedding ceremonies.
Find Top Wedding Decorators Near You
Floating Lotus Mandap for Wedding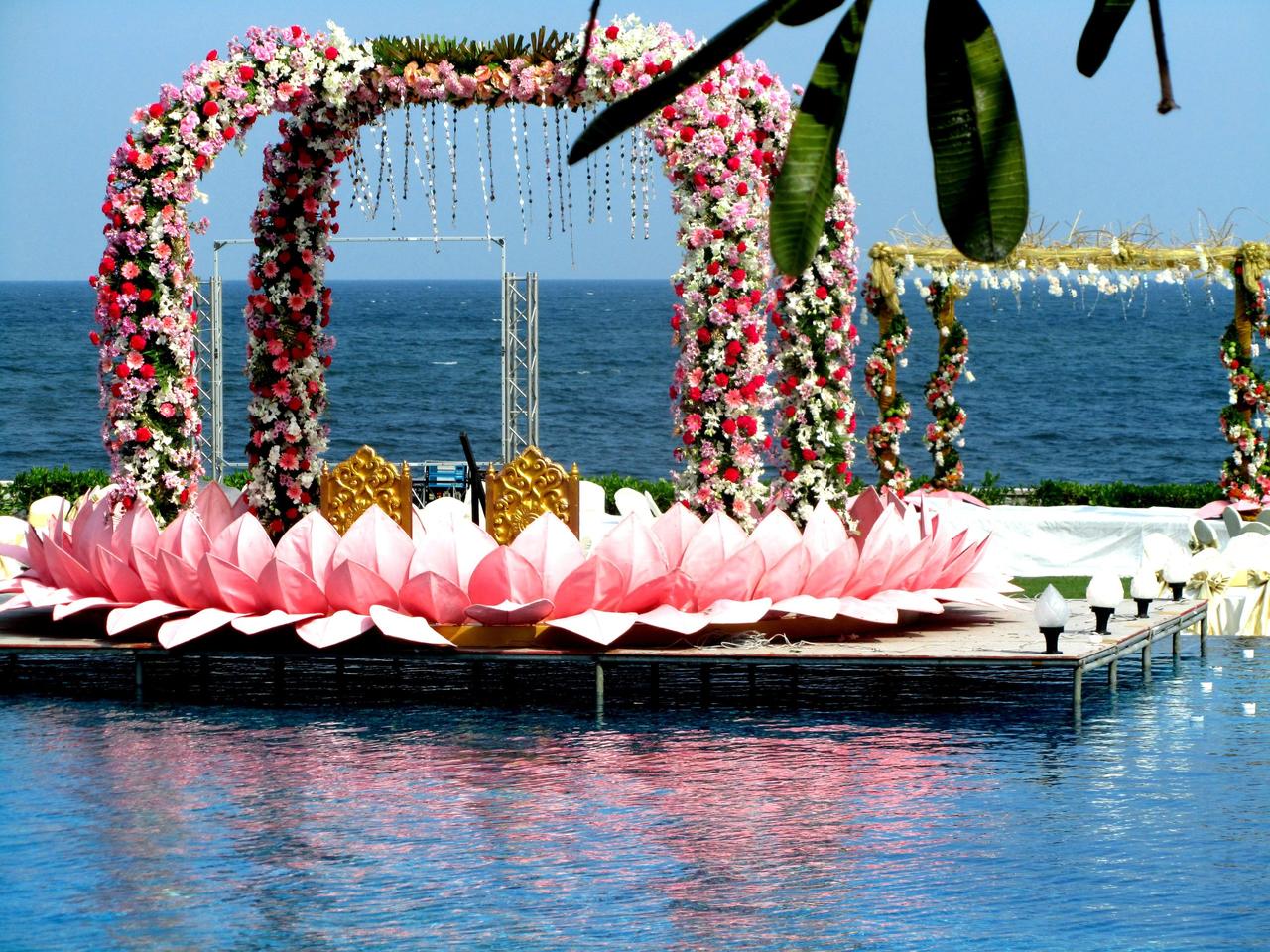 Image Courtesy: Pinterest
Floating mandaps for Indian weddings have become a new trend that has become widely popular for millennial couples. Take a cue from this gorgeous lotus-inspired floating mandap that will be perfect for your wedding day. The stunning design can be an inspiration for the latest wedding stage decoration trends as well.
Traditional Wedding Floating Mandap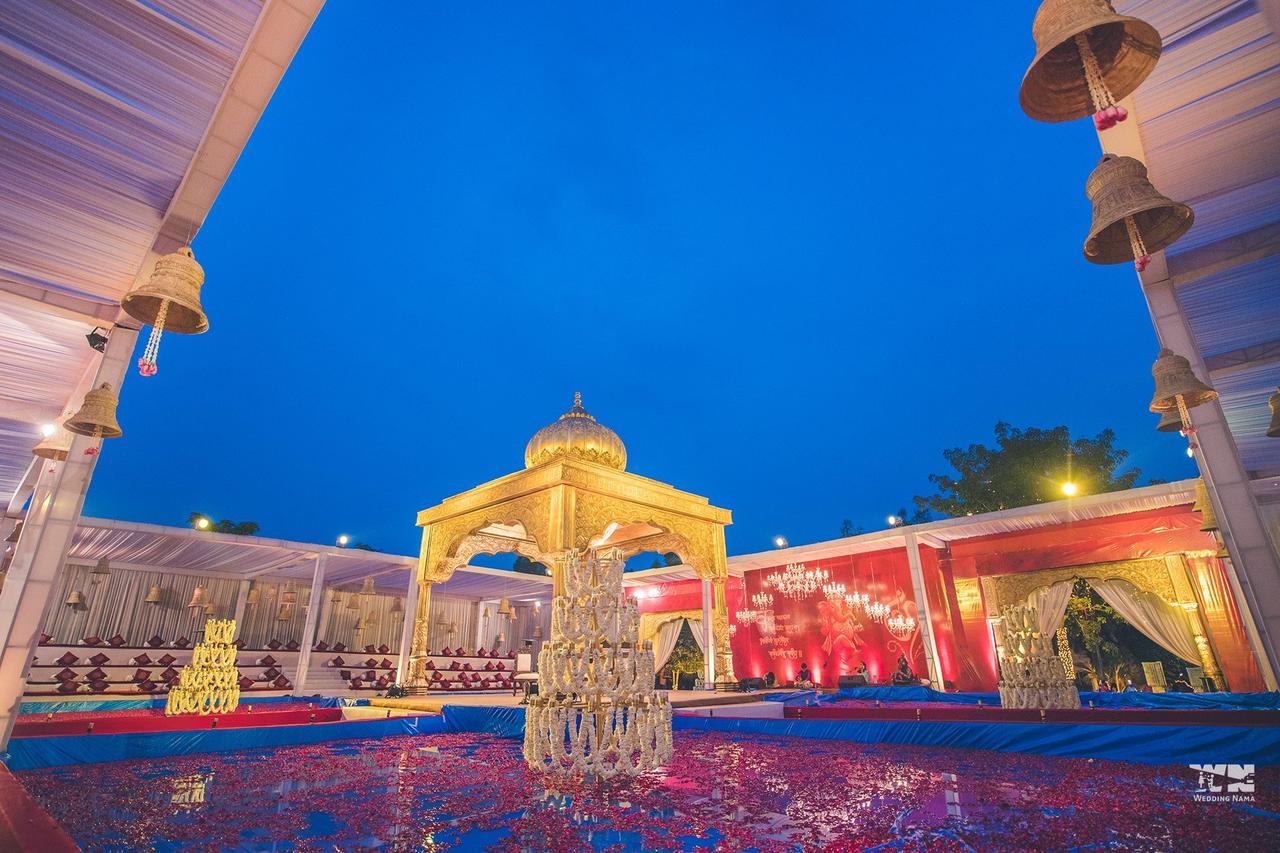 Want an all-white decoration inspiration for your big day festivities? Take a cue from this delightful floating mandap in all-white that looks radiant and elegant as ever.
Summer Decoration for Your Floating Mandap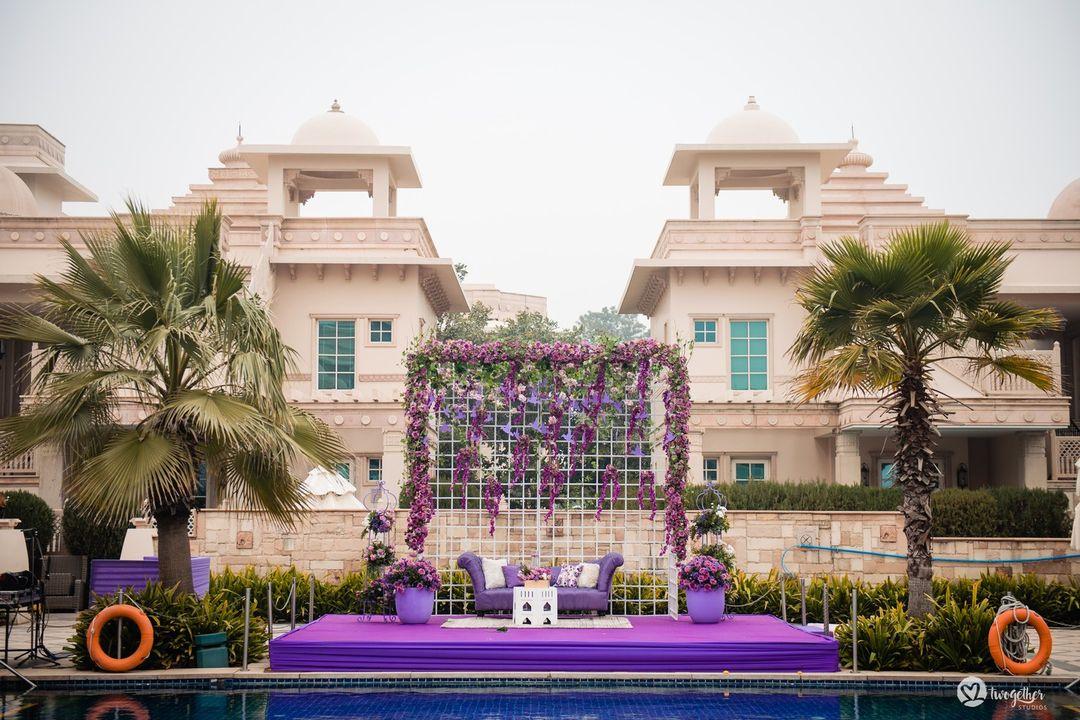 Summer weddings often call for unique and vibrant colour palettes that are used in all wedding decoration ideas. Add this beautiful purple floating mandap to your wedding festivities and take your celebration to another level.
Floral-laden Floating Mandap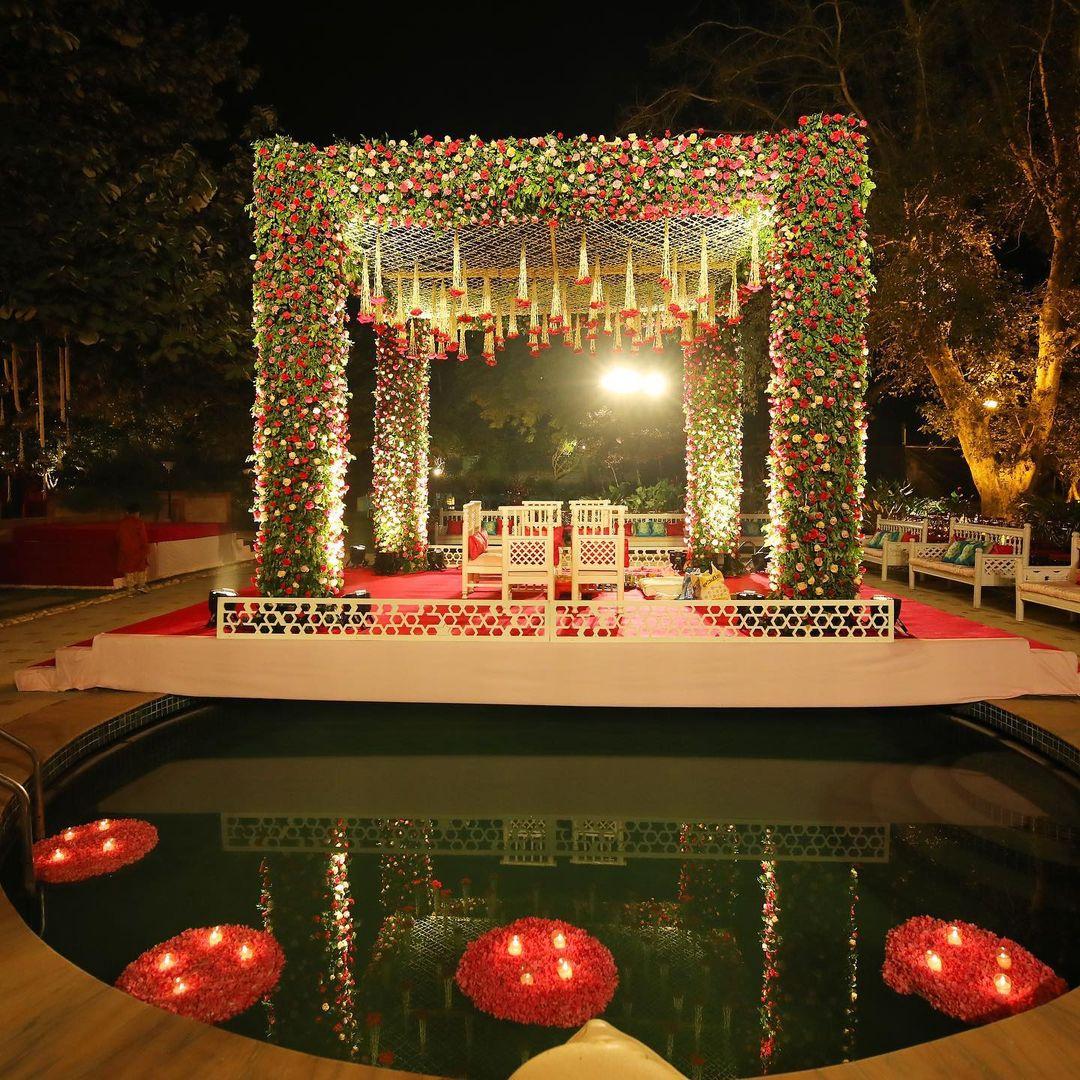 Mandaps for Indian wedding ceremonies are often decorated with beautiful strings of flowers. Add a touch of elegance and beauty to your festivities with this enchanting floating mandap full of exotic flowers.
Floating Mandap With Marble Structure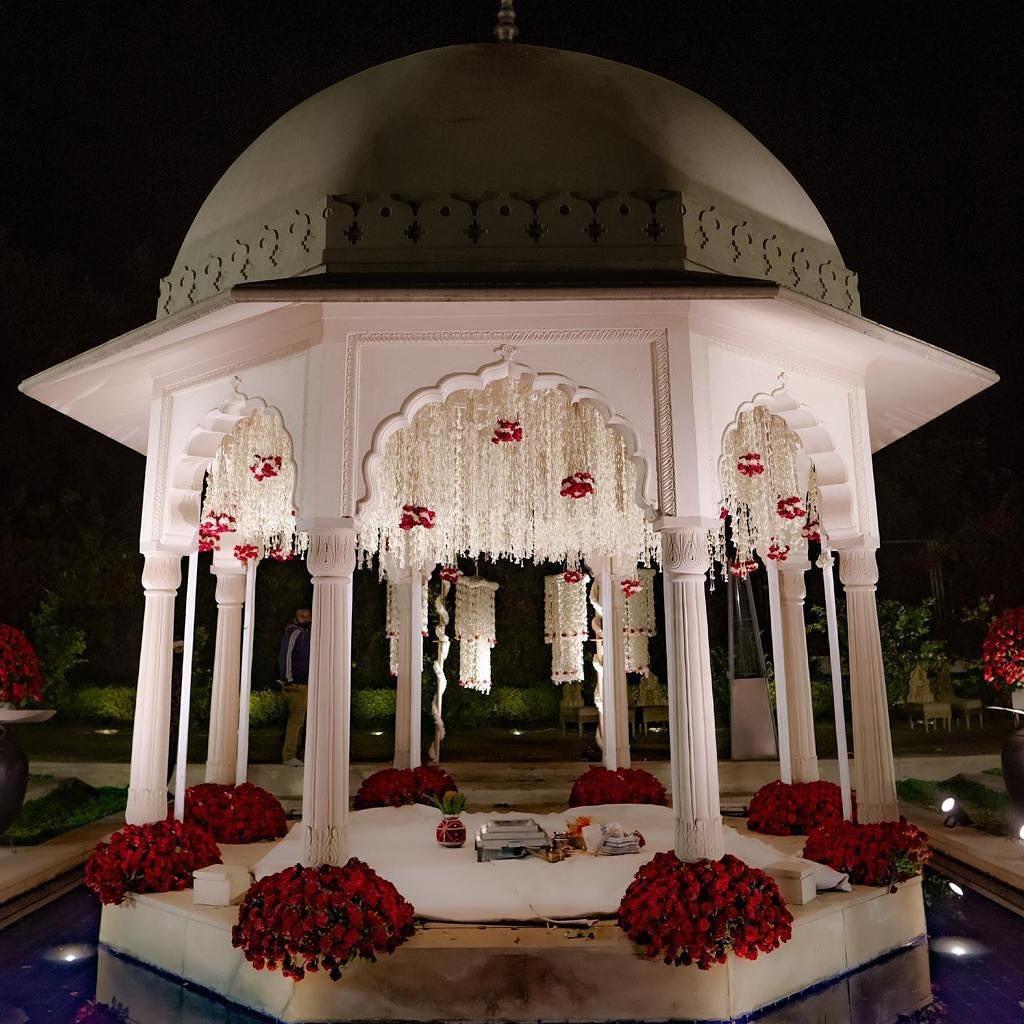 What better way than to make use of existing architectural structures to create a beautiful floating mandap setup? Make it more alluring by adding a beautiful bouquet of roses to your mandap decoration.
Simple Floating Mandap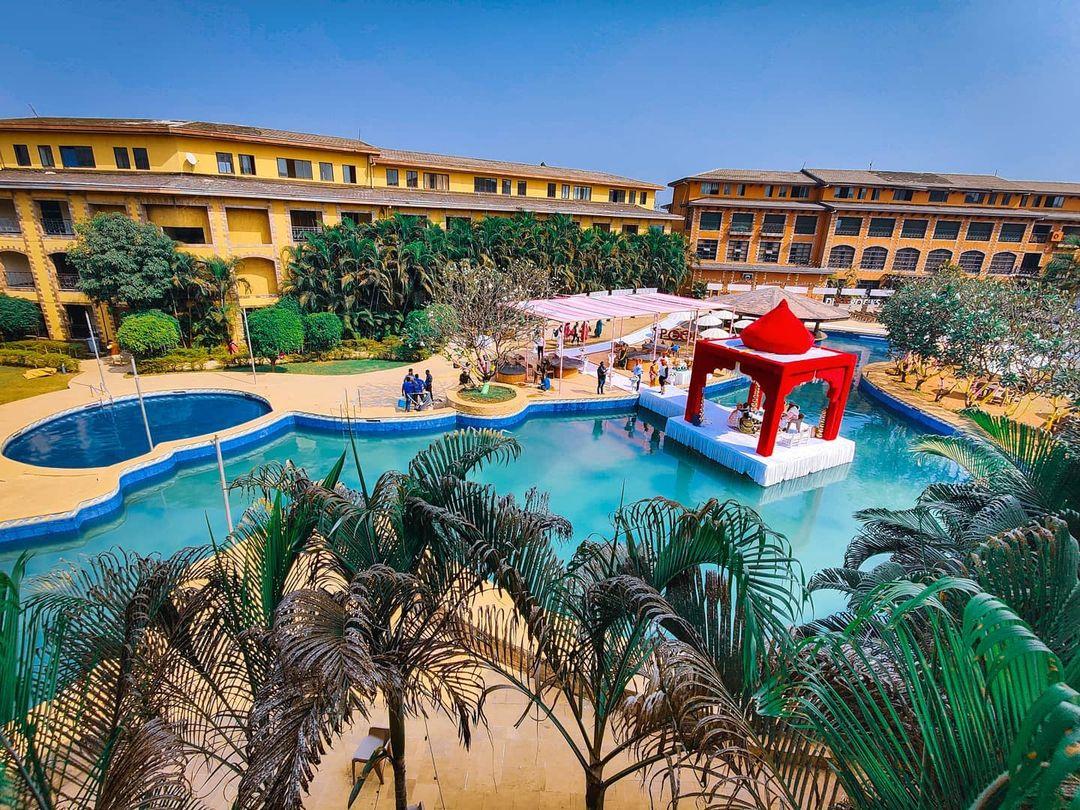 Image Credits: Bombay 12 Events
The only thing that tops off that feeling is a gorgeously laid wedding decor. The decor of the wedding plays such an important role in the entire look and feel of the day that it's almost safe to say, wedding decor mustn't be compromised with; especially the wedding mandap decoration. Be it for an intimate home wedding or a full-blown destination wedding, the mandap decor must stand out, to say the least. Since it is pretty much THE place where all the important rituals take place, the mandap has to be nothing but the best.
Exquisite Floral Floating Mandap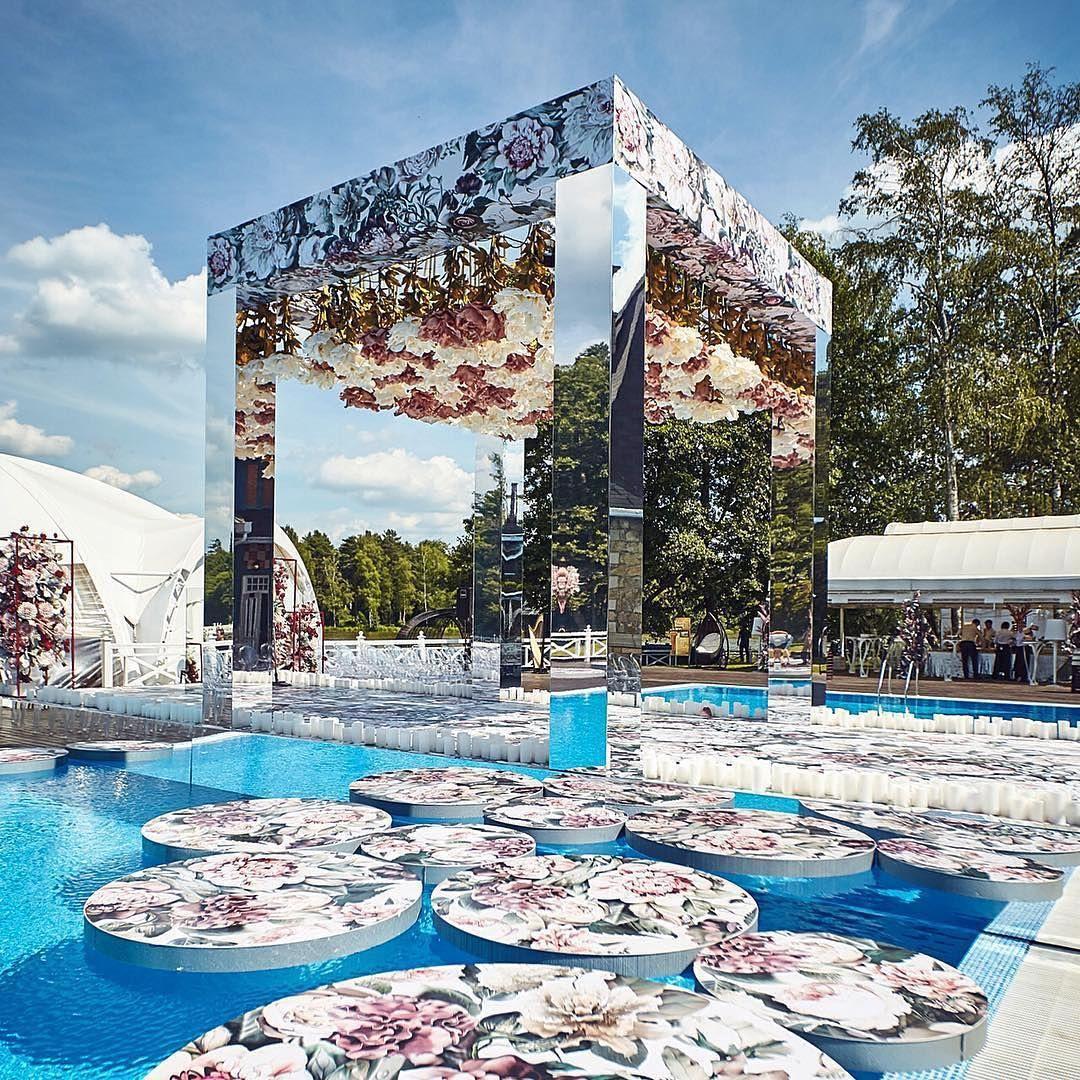 Image Courtesy: Shackirova Julia
Florals are never going out of trend because they're so wholesome and exquisite. They instantly add so much drama and character to wherever they're placed without having to put much effort into. This floating mandap decked up in real florals and floral prints is making us fall hard.
Floating Mandap Amidst a Lotus Pond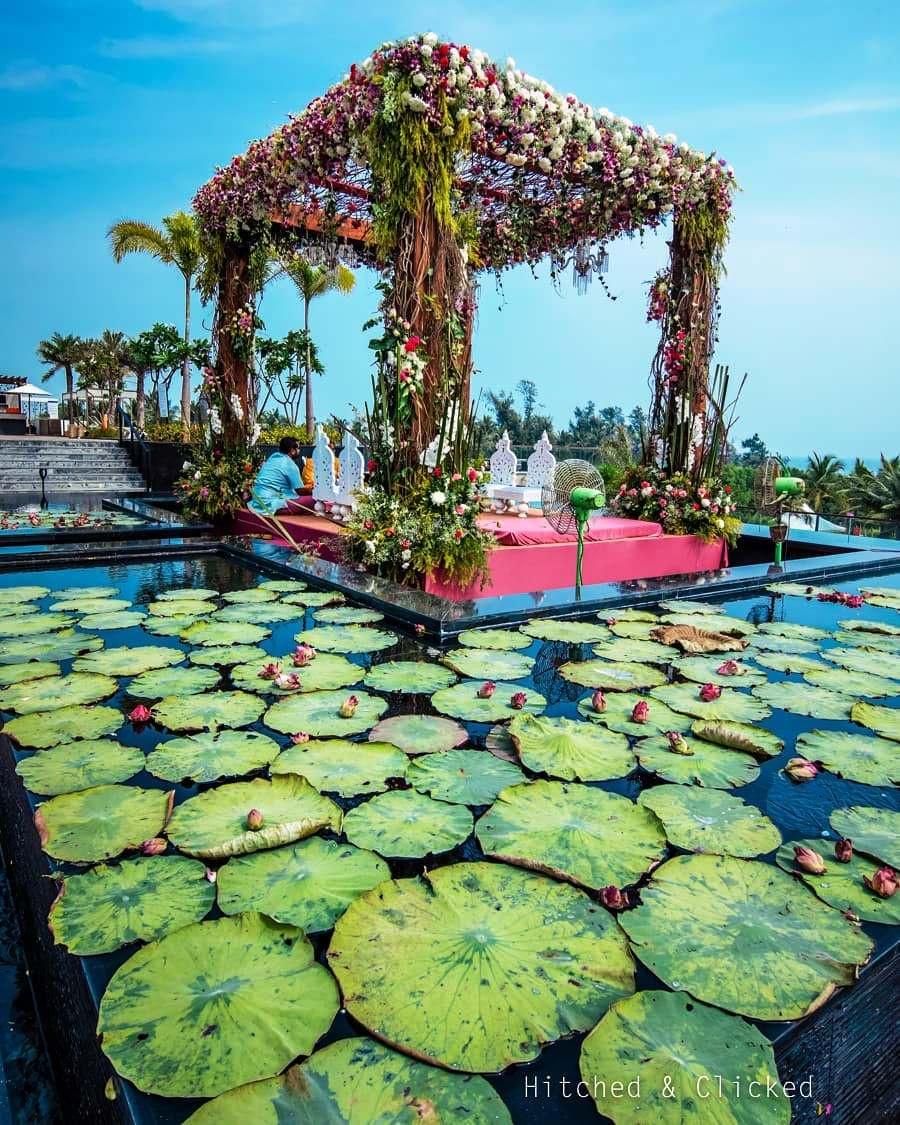 We love how strategically this floating mandap is placed, amidst the natural gorgeousness of the lotus pond. Laden with ferns and blooms, this mandap is straight out of our dreams.
Floating Mandap Laden With Cherry-blossoms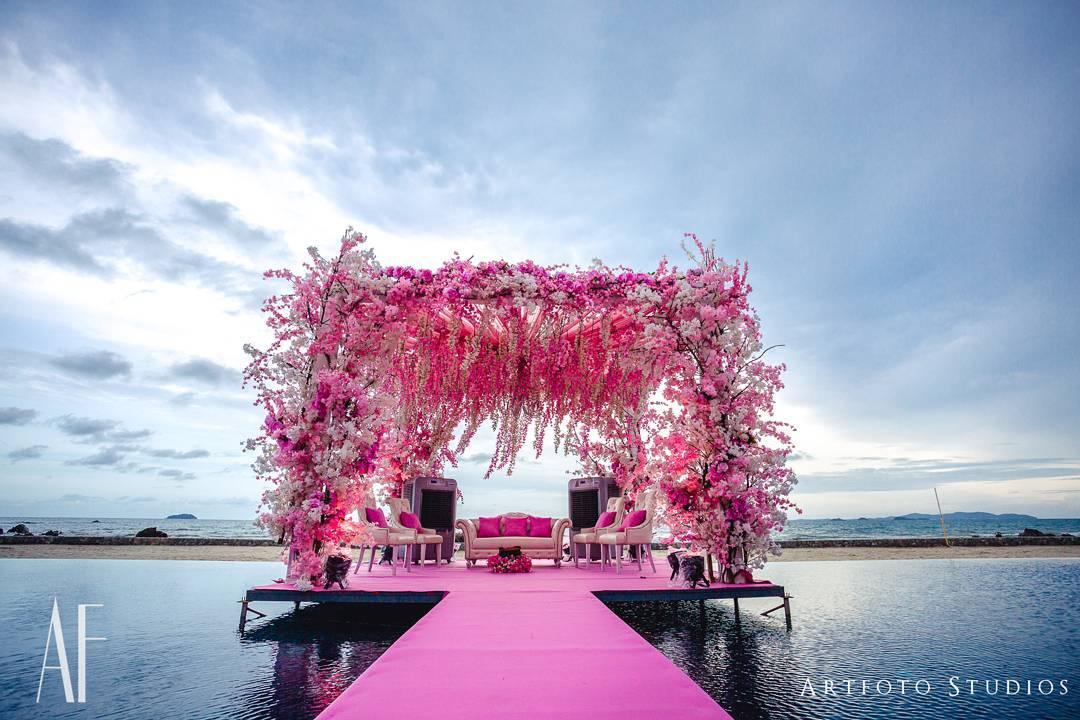 Talk about a Fairytale-like mandap and we'll show you an inspiration to remember. Lavishly decked up with cherry blossoms and drapes, this pink wedding mandap decoration with flowers is giving us the chills, the happy kinda chill, of course.
Cosily Constructed Floating Mandap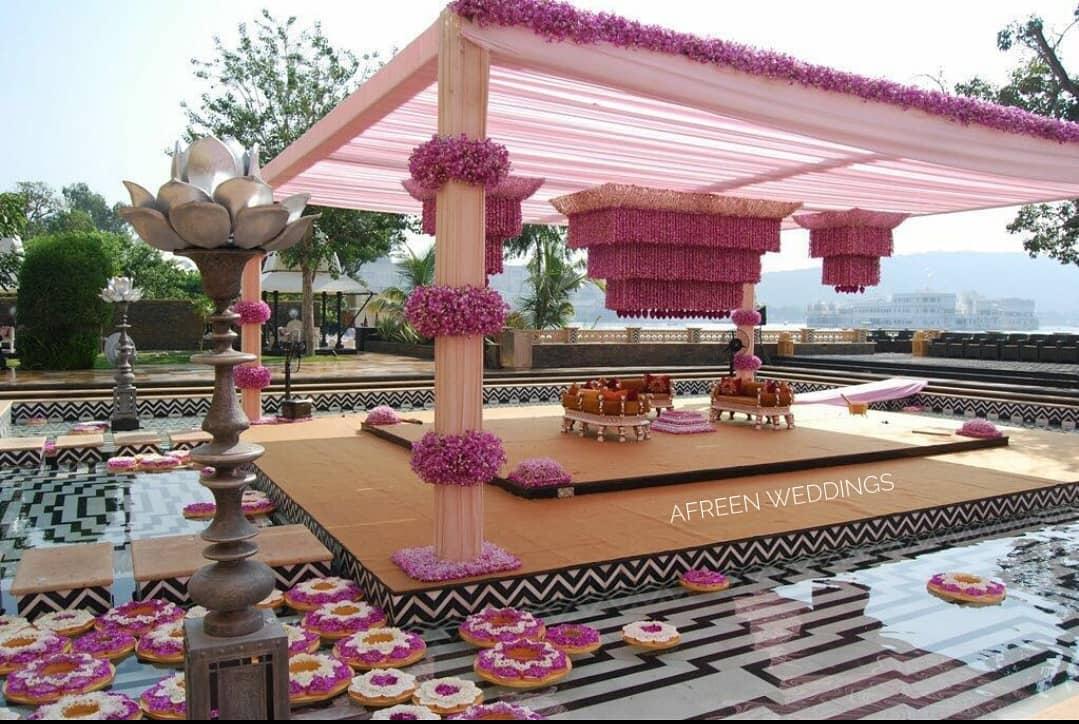 Image Courtesy: Afreen Weddings
Cosy wedding setups brimmed our hearts with happiness and so did this floating mandap placed secludedly on the rooftop. Decorated deftly with a few bunches of pink blooms and a big floral chandelier, we're totally eyeing this mandap. Are you too?
Floating Mandap With Pure Traditional Vibes
Image Courtesy: Elan Events
With all the new trends going around, there's comfort in the old-worldly traditional Indian wedding vibe. Strings of genda phool cascading across the mandap and decor colour palette dominated with yellows and oranges; classic Indian wedding setup for the win!
Floating Mandap With Poolside Perfection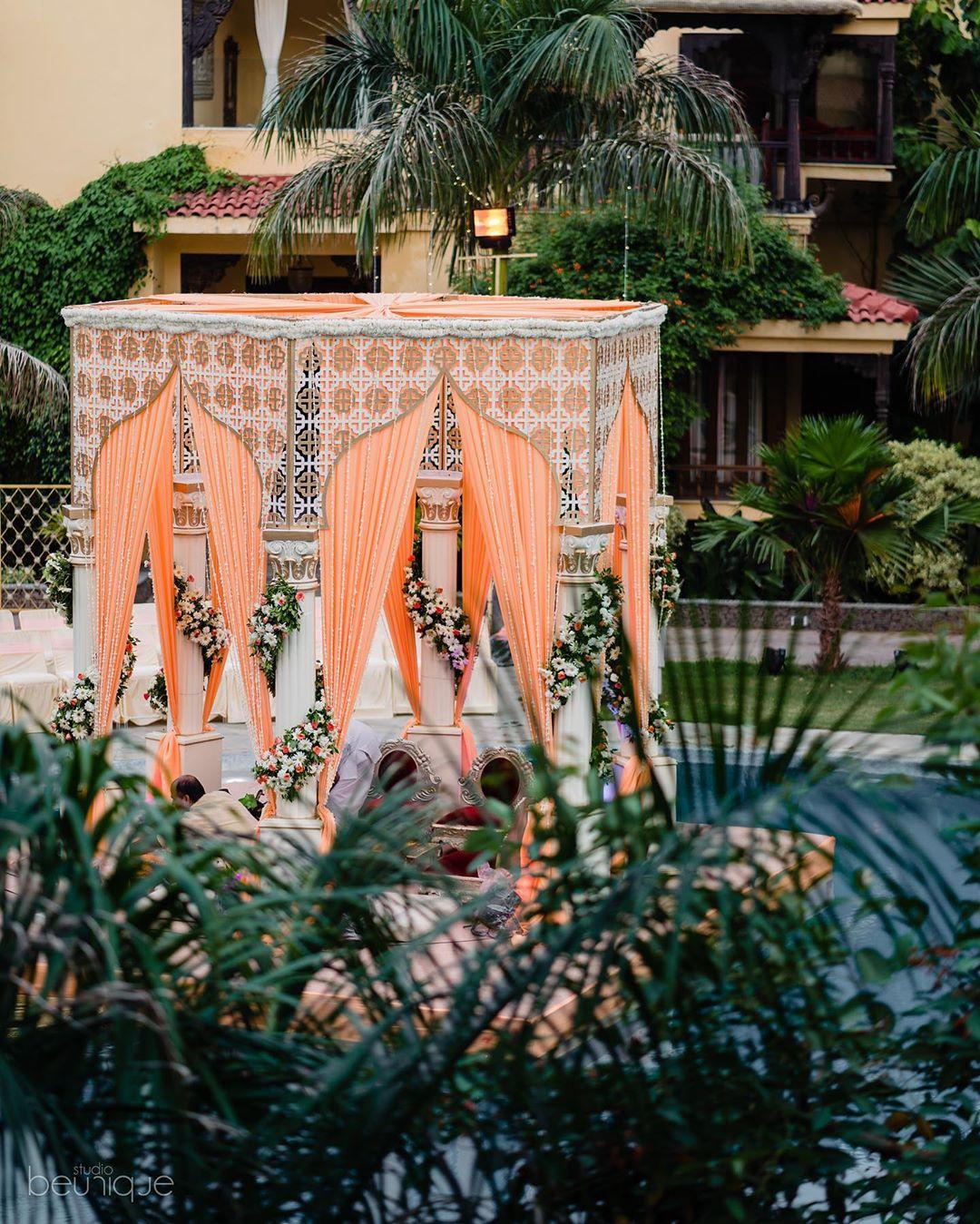 Image Courtesy: Its Dwne
Getting married in a wedding resort? Capture the pool already. You may have only thought of epic pool party ideas, but what's the harm in getting your mandap placed in the pool too? We say, go ahead!
Effortlessly Beautiful Floating Mandap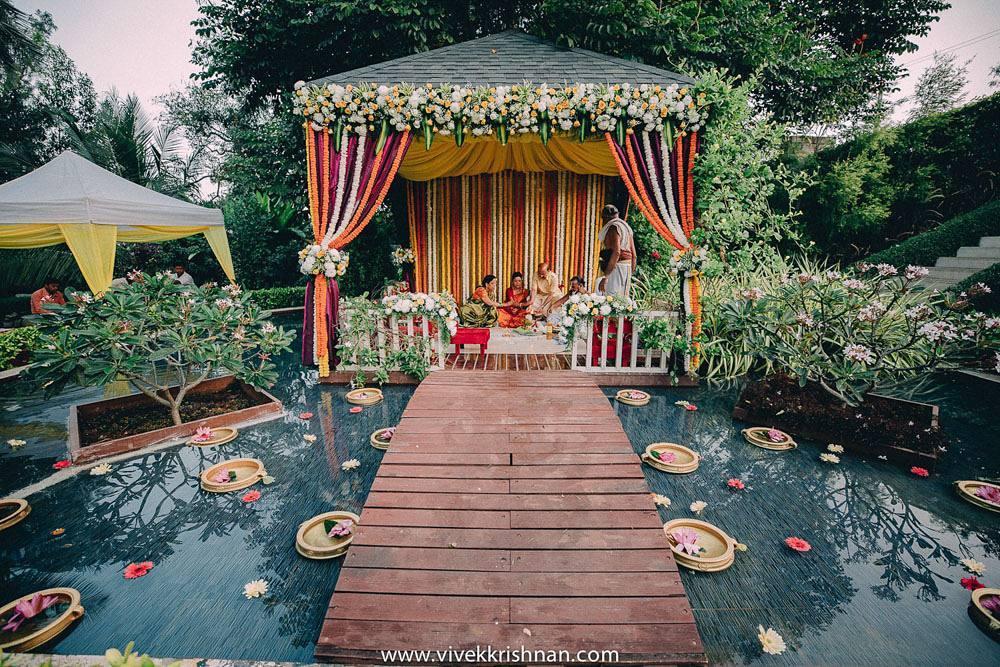 Don't we adore everything that exudes an effortless charm? So is the case with this stunning floating mandap built like a little hut, decked up with strings of genda phool decor and other fragrant blooms.
Floating Mandap With Minimal Sophistication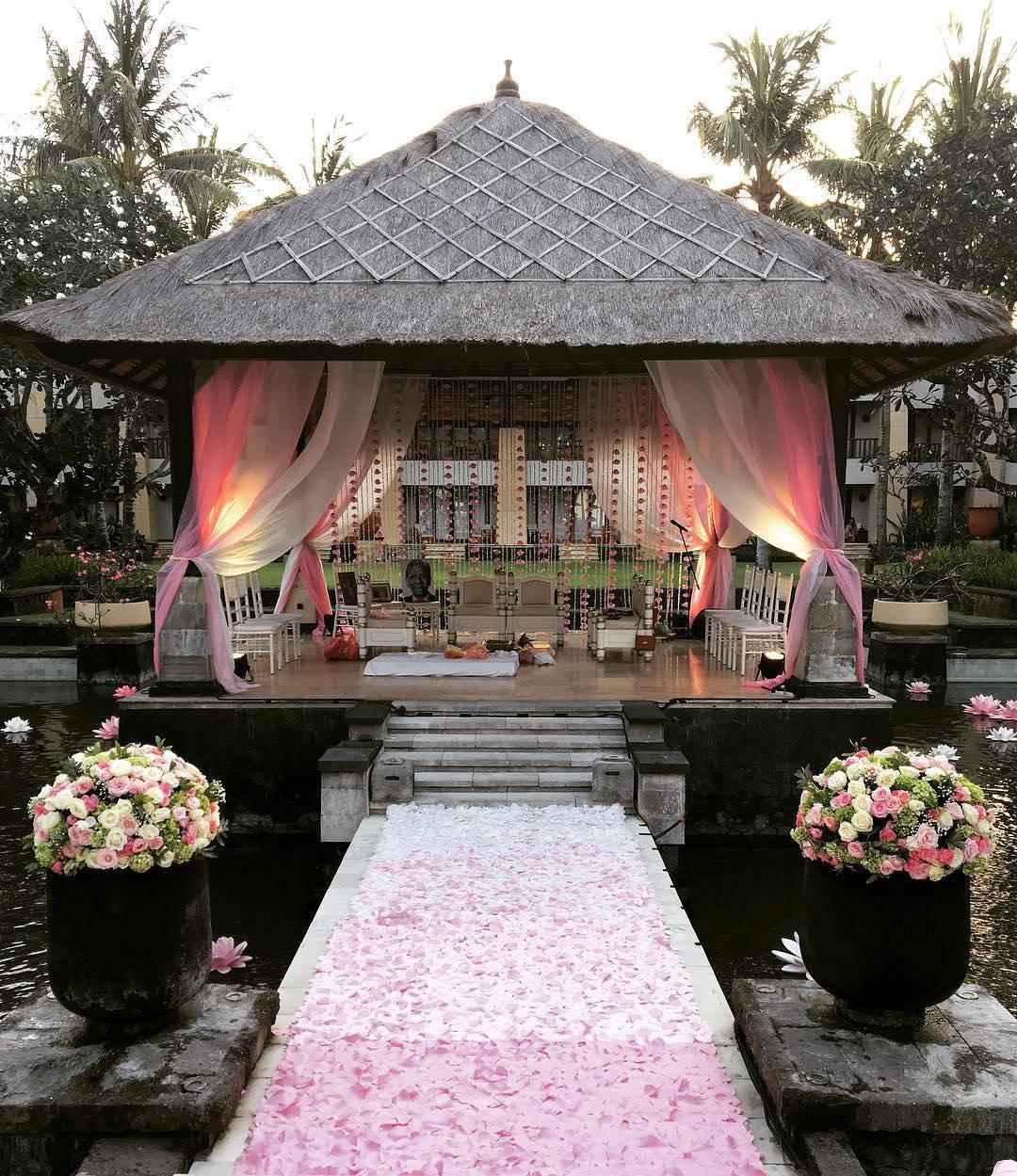 Image Courtesy: Pandorama Events
Our last but not least floating mandap design is the epitome of sophistication. Cooped in a shack-side hut, beautified with drapes and floral strings, everything about this mandap on water is gawk-worthy. Calling out all the minimalists out there to give this simple mandap a try. What do you think? So whether you're choosing a minimalist mandap or a humongous one, you can have them placed in a floating setup to add that dreamy vibe to your pheras.
Towering White Floating Mandap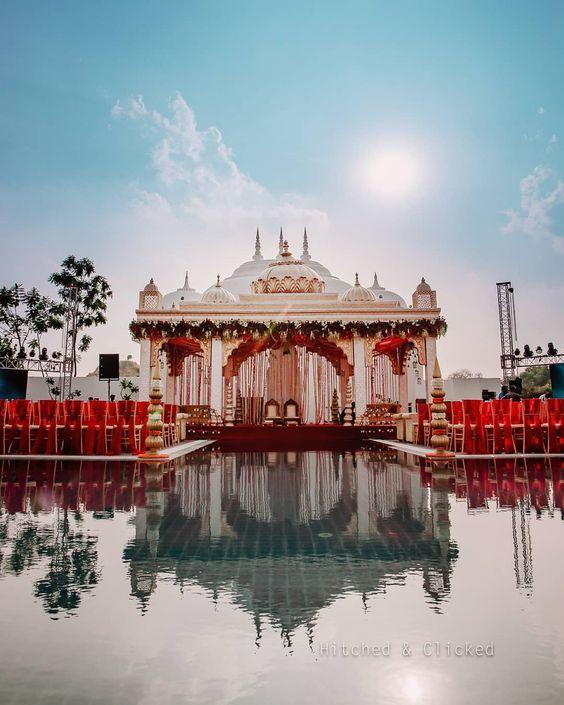 Talking about the best mandaps, floating mandaps definitely tops the list. They're all sorts of dreamy and can make any wedding look like a million bucks. The mandaps might not actually be afloat since they're just strategically placed around waters to give a floating illusion, but they're definitely an experience to savour for a lifetime.
Pristine White & Gold Floating Mandap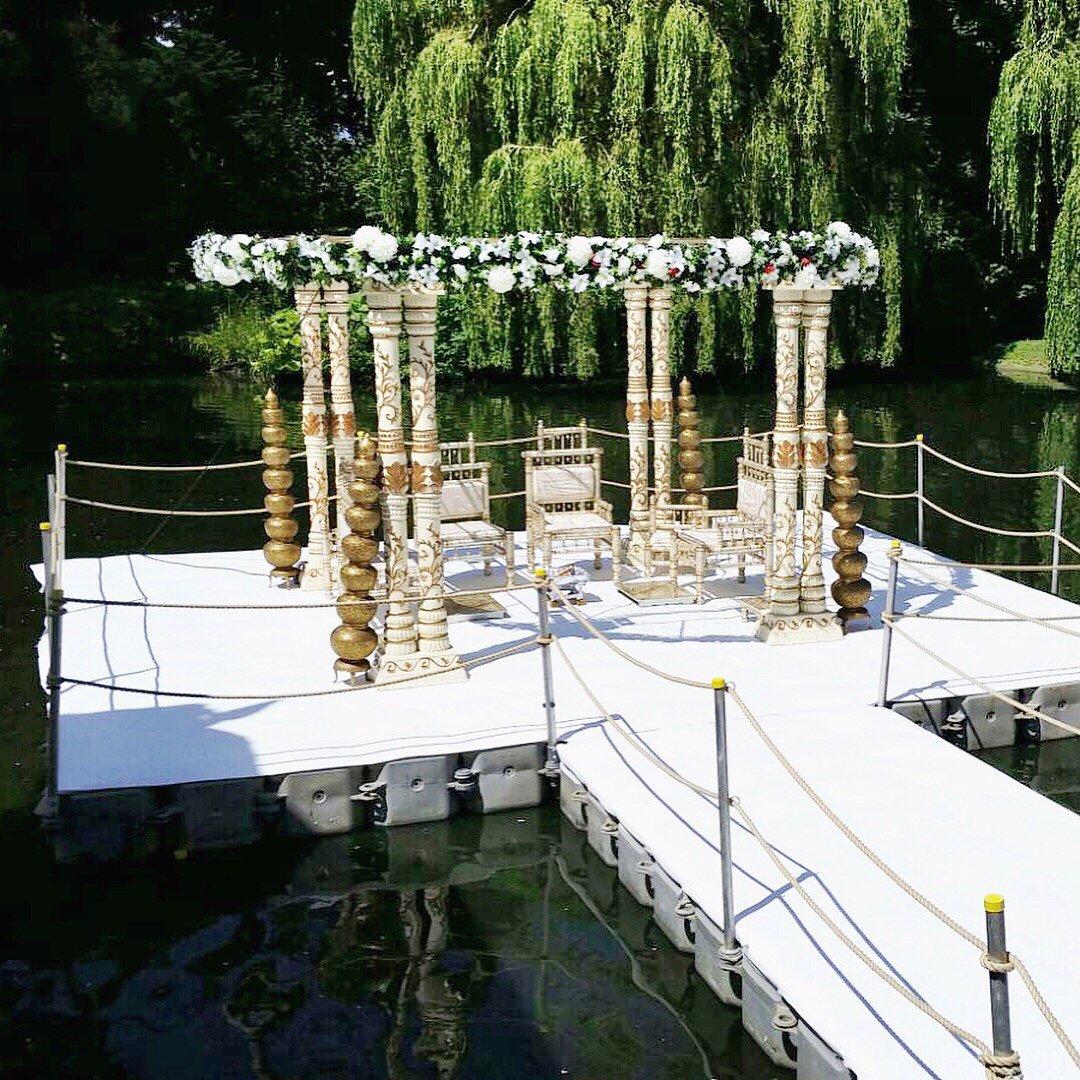 Image Courtesy: Exquisite London
One can never go wrong with the pristine combination of white and gold. This floating mandap placed in a shallow river amidst a secluded forest makes for an ideal spot to have your intimate pheras.
Rustic & Chic Floating Mandap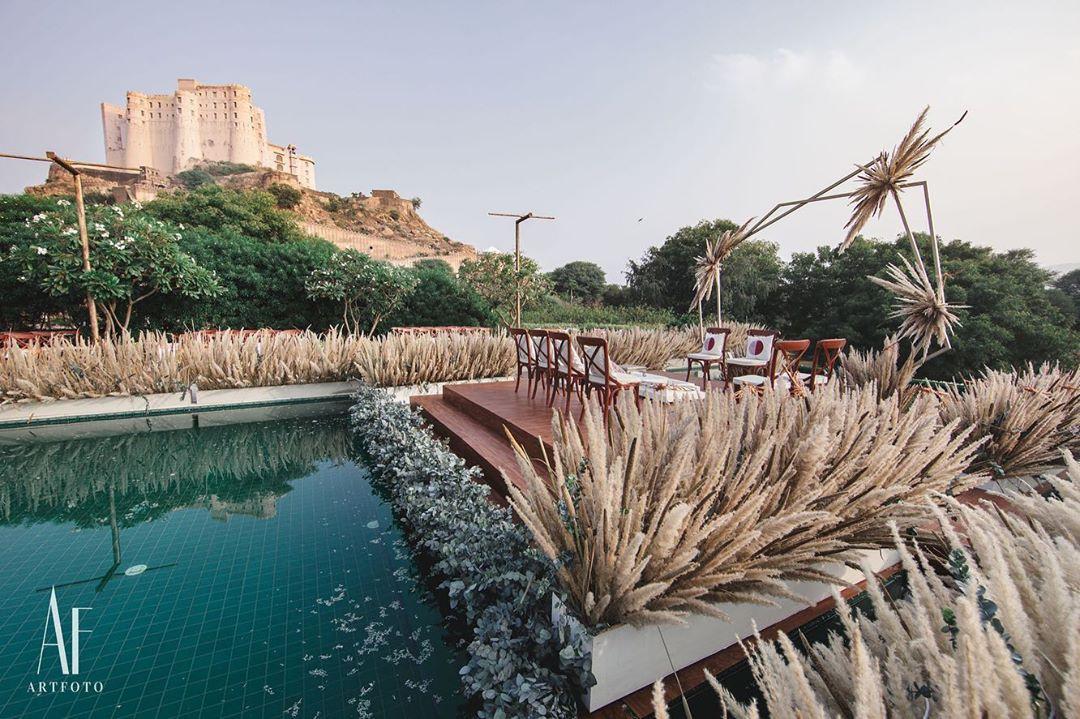 We can never get enough of the rustic-chic wedding decor trend. Sprouted with pampas grass stems in heaps, this floating mandap is so dimensional and futuristic. Tell us what's not to love about it?
Floating Mandap With Dome-shaped Elegance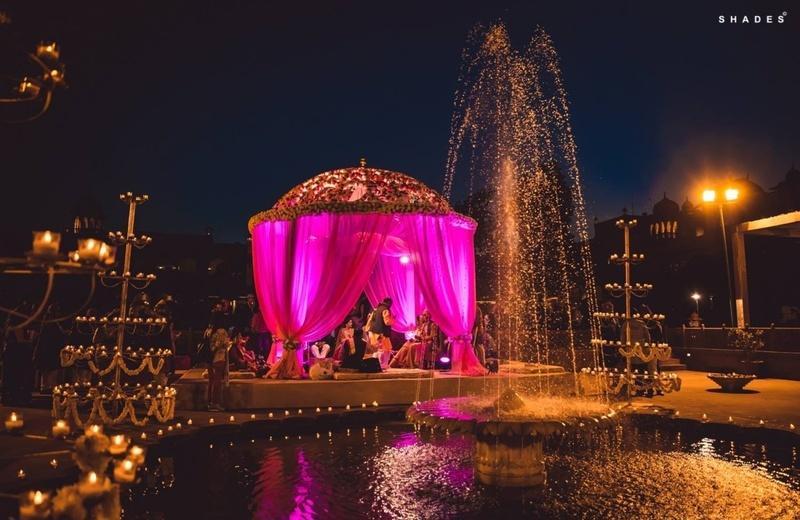 Image Courtesy: Shades Photography India
Dome-shaped mandaps have been used in weddings for as long as we can remember and even in the 21st century, they don't seem to get outdated. We're rooting hard for this dome-shaped floating mandap set among fountains and candelabras.
Immaculately Subtle Floating Mandap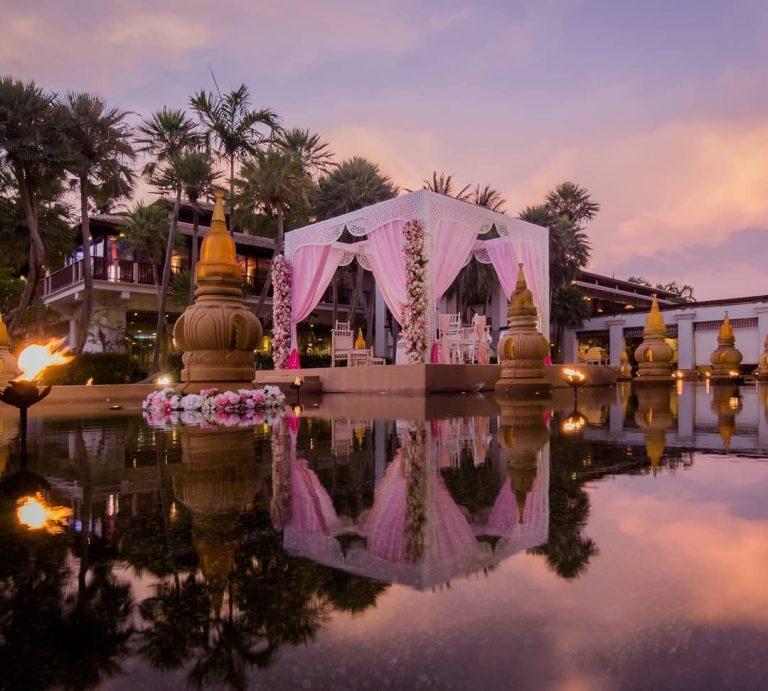 Image Courtesy: Wizkim Wedding Official
The beauty of simplicity is unmatched and so is of this utterly simple yet noteworthy floating mandap. Covered in pastel drapes and beautifully lit with in-water flame lights, this simple mandap design has definitely caught our attention.
Floating Mandap With Seashore Bliss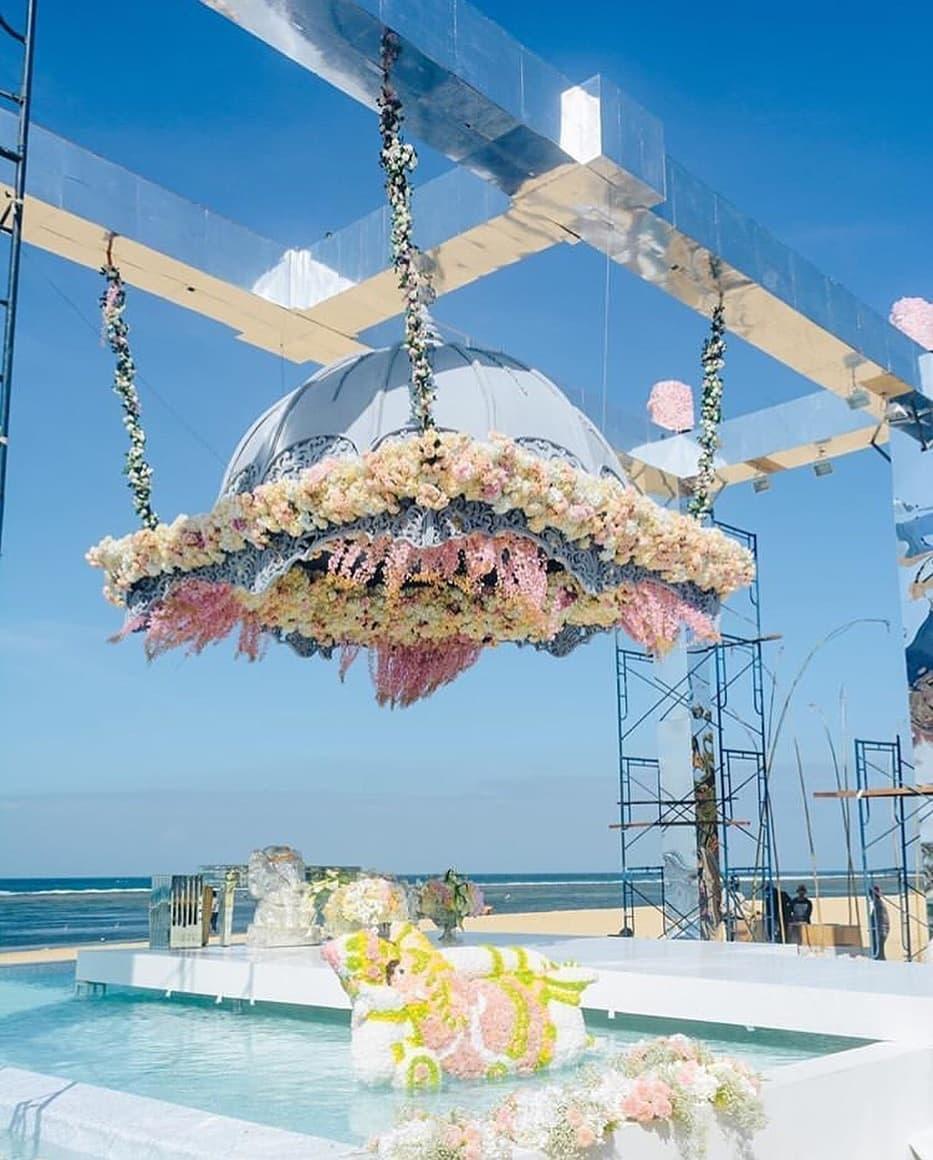 Image Courtesy: Indian Weddings Italy
Beach weddings have our hearts and this floating mandap placed on the seashore deepens our love for beach weddings so much more. Imagine the continual sound of waves crashing on the shore while you take your pheras and recite your vows. Celestial, isn't it?
Fairytale-inspired Floating Mandap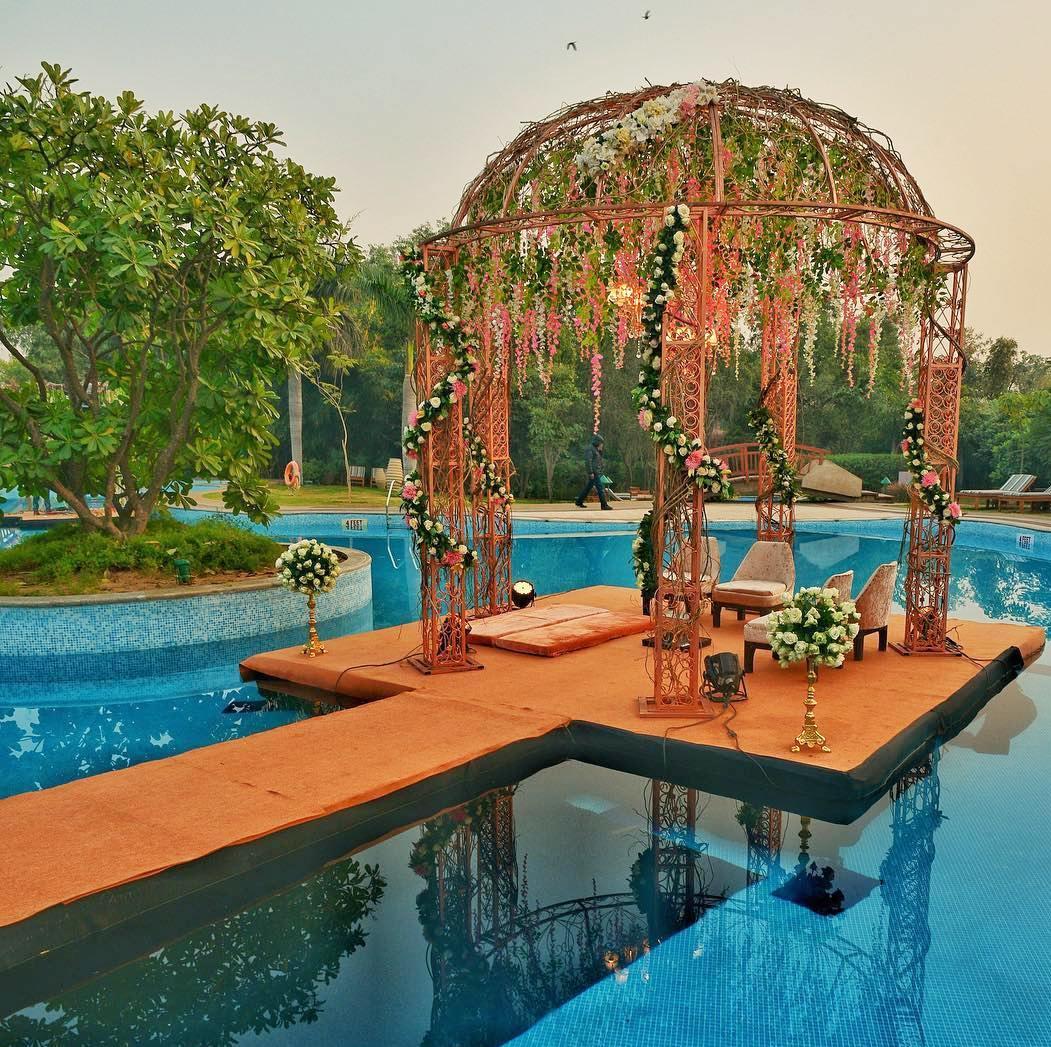 Looking for romantic wedding ideas for your big day festivities? Take a cue from this gorgeous and enchanting floating mandap design that you can bookmark for exchanging vows with your loved ones.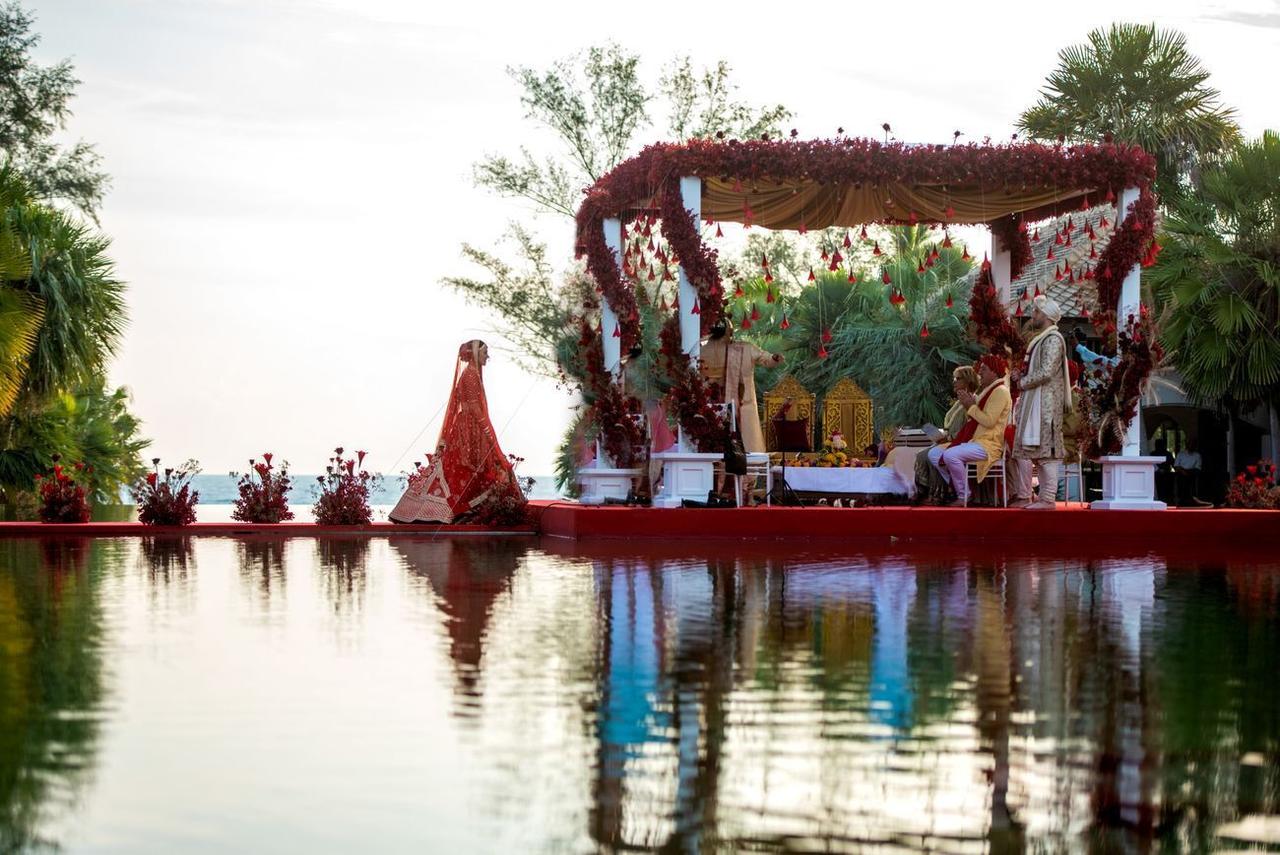 Image Courtesy: PK Suri Worldwide Studios
Whether you are looking for a simple floating mandap to take your wedding festivities to the next level or create a gorgeous and grand mandap decoration to add glory to your celebrations, we have created a list of insanely alluring and enchanting floating mandap ideas that you can choose for your big day.
Would you take your pheras over a floating mandap? Book your dream decorator to bring your dream mandap to reality.
Top Blogs on WeddingWire India